acre Artarmon
Enjoy farm-inspired food grown on-site at acre Artarmon. This open-air urban oasis features indoor and outdoor seating, picnic style areas, kids' play area and chicken coop.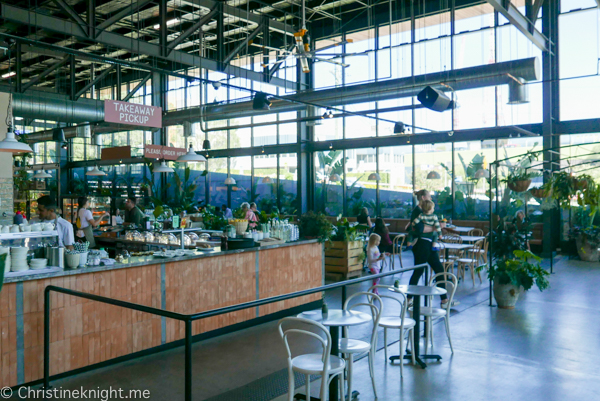 We are frequent visitors to acre at Camperdown Commons, so were extremely keen to check out the new acre in the family, located at the HomeHQ Artarmon.
acre Artarmon is a cafe, restaurant, bar and bakery set within sprawling indoor and outdoor gardens that produce the food that goes straight into kitchen to produce the meals.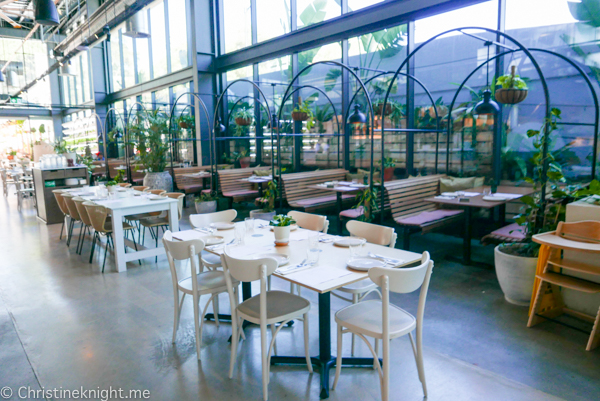 Featuring local and exotic fruit trees, a kitchen garden, vertical plantings & hydroponic growing systems and planted pergolas, acre Artarmon is a fascinating place to dine and discover, where you can browse the gardens where your food was grown. You know your meal is going to be made with super fresh produce when you can see it growing on the vines!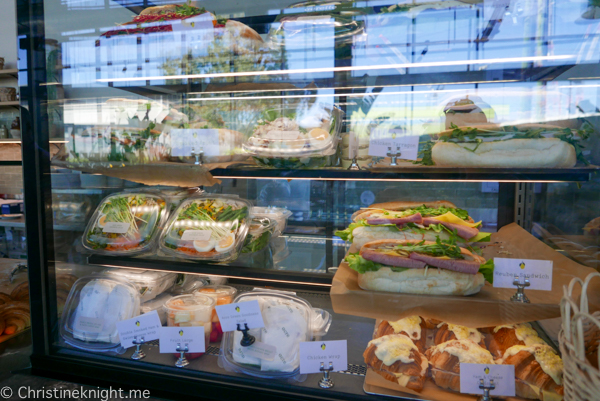 There are several dining options at acre Artarmon. There is a cafe bakery with freshly baked items that can be quickly consumed or taken to go, such as pies, sandwiches, quiche and delicious croissants.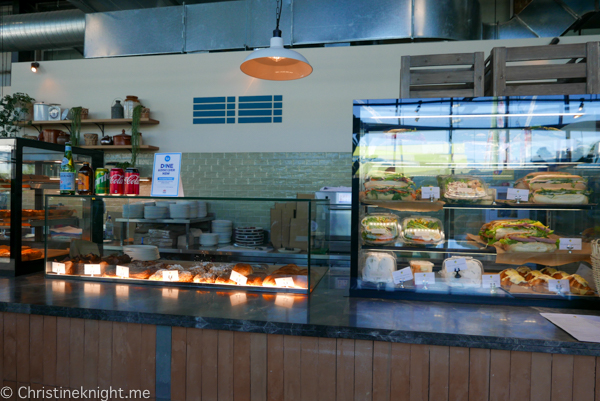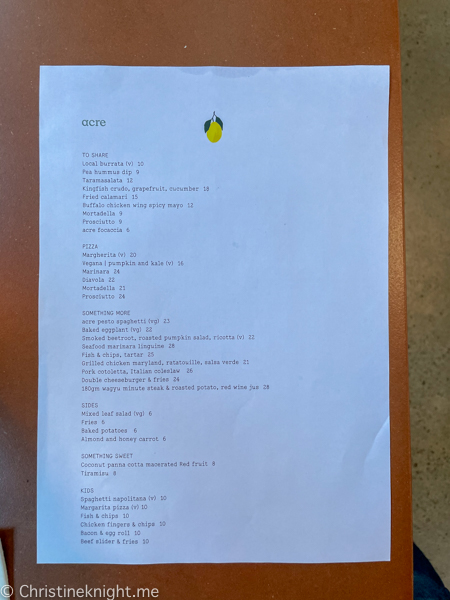 The restaurant extends inside and out onto the terrace, with a breakfast menu offered until 11:30am and a dedicated lunch menu. The breakfast menu features traditional brekkie staples like eggs as well as dishes that hero the fresh plants such as tomatoes and avocado.
The lunch menu offers delicious homemade pizzas and an eclectic menu with burgers, salads and pasta. There are plenty of vegetarian and vegan dishes on both menus and the kids' menu has the usual favourites, served up in a generous portion. Adults might want to try a garden-inspired cocktail.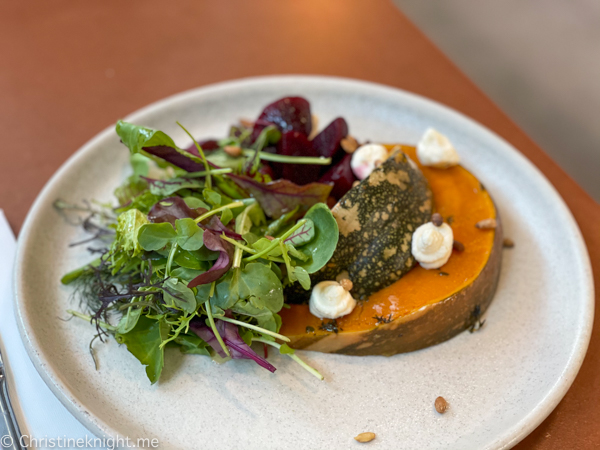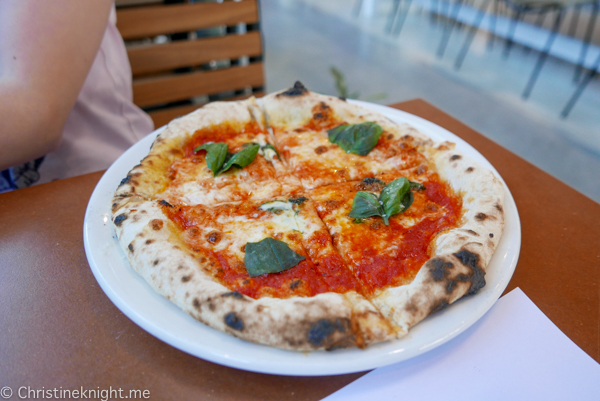 We ordered the Kids Margarita Pizza ($10) and Smoked Beetroot, Roasted Pumpkin Salad with Ricotta ($22). Kids also get a cute colouring in sheet if they like.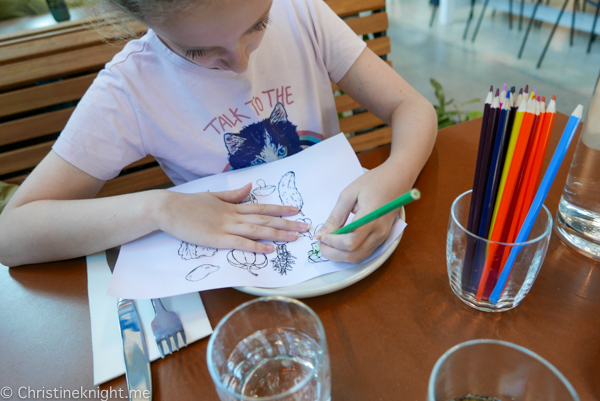 Outside, there are picnic style seating areas, a kids' playground and chicken coop.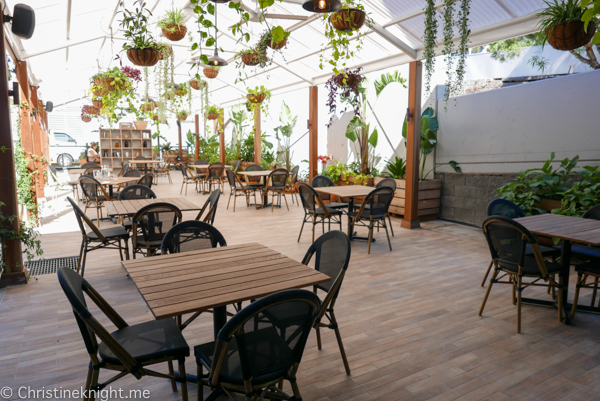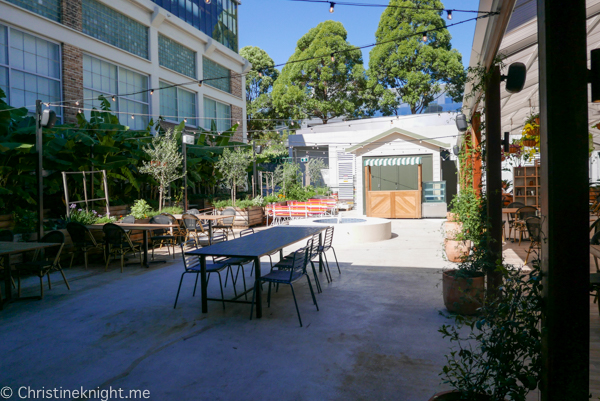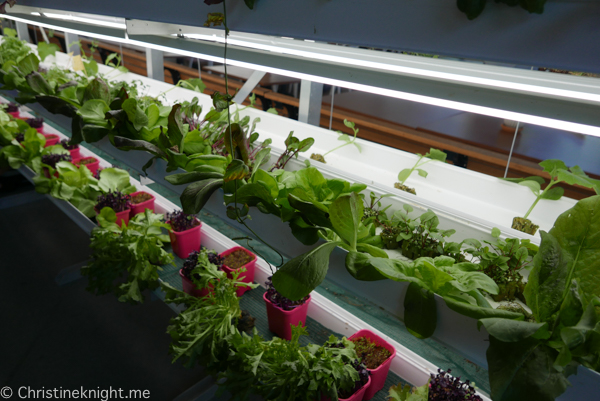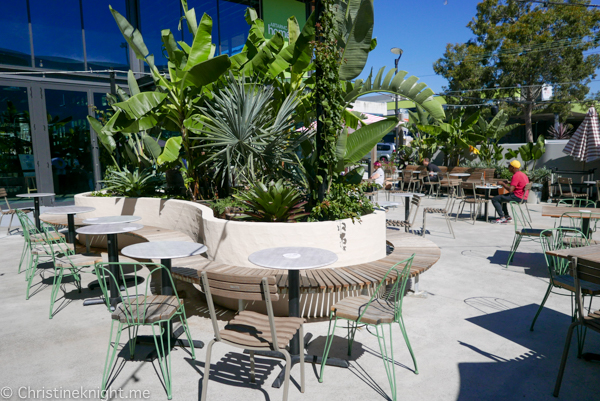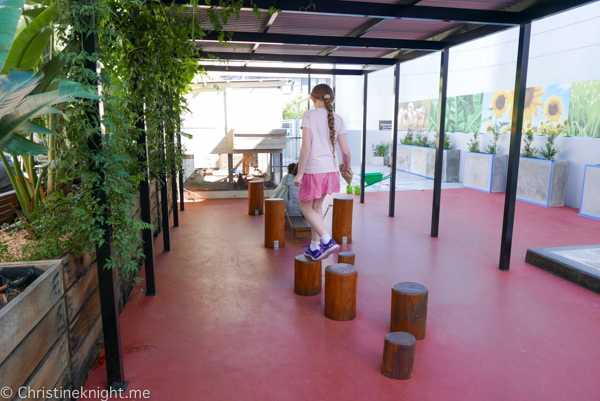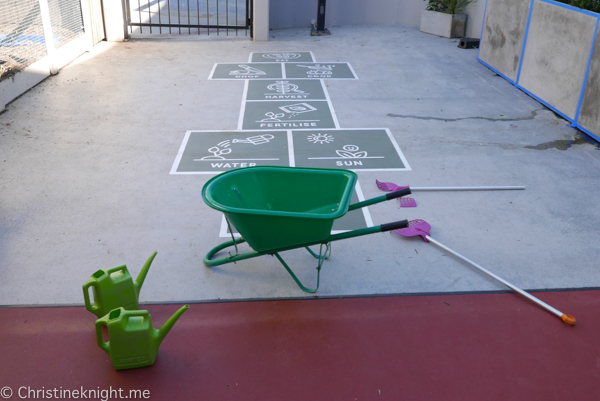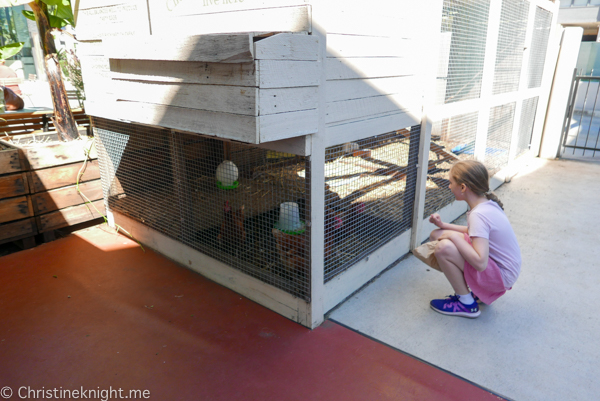 If you're driving there, park in the HomeHQ where the first three hours are free. acre Artarmon is also located 1km from Artarmon or St Leonards station on the North Shore line.
Acre Artarmon
1 Frederick Street, Artarmon
Hours:
Cafe Bakery: Mon – Sat 7am – 5pm | Sun 7am – 3pm
Restaurant: Thursday 4.30pm – 10.30pm | Fri 12pm – 11pm | Sat 12pm – 11pm | Sun 12pm – 4pm
acre-artarmon.com.au
More things to do in Sydney
Find a list of the best things to do in Sydney with kids.
Find things to do in Sydney for free.
Explore the best Sydney gardens and parks.
Get a list of the best kid-friendly beaches in Sydney.
Find the best animal experiences in Sydney.
Chase waterfalls in Sydney.
More things to do on the Central Coast.
Visit the best kid-friendly restaurants in Sydney.
Find the best high teas in Sydney.
Things to do in the Southern Highlands.
Head to one of the best museums in Sydney.
Check out things to do in Sydney on a rainy day.
Enjoy one of the best ocean pools in Sydney.
First time visiting Sydney? Get tips for first time visitors to Sydney.
Cool down at one of these free water parks in Sydney.
Find the best vegetarian and vegan restaurants in Sydney.
Get a list of the best playgrounds in Sydney.
Find the best ice cream and gelato in Sydney
Things to do in the Blue Mountains.
Plan amazing NSW road trips.
Pick your own fruit: fruit picking Sydney.
The best things to do in Western Sydney and Parramatta with kids.
Visit the most beautiful Sydney gardens.
Explore Sydney's best parks.
Find things to do in Wollongong.
Find the best high teas for kids in Sydney.