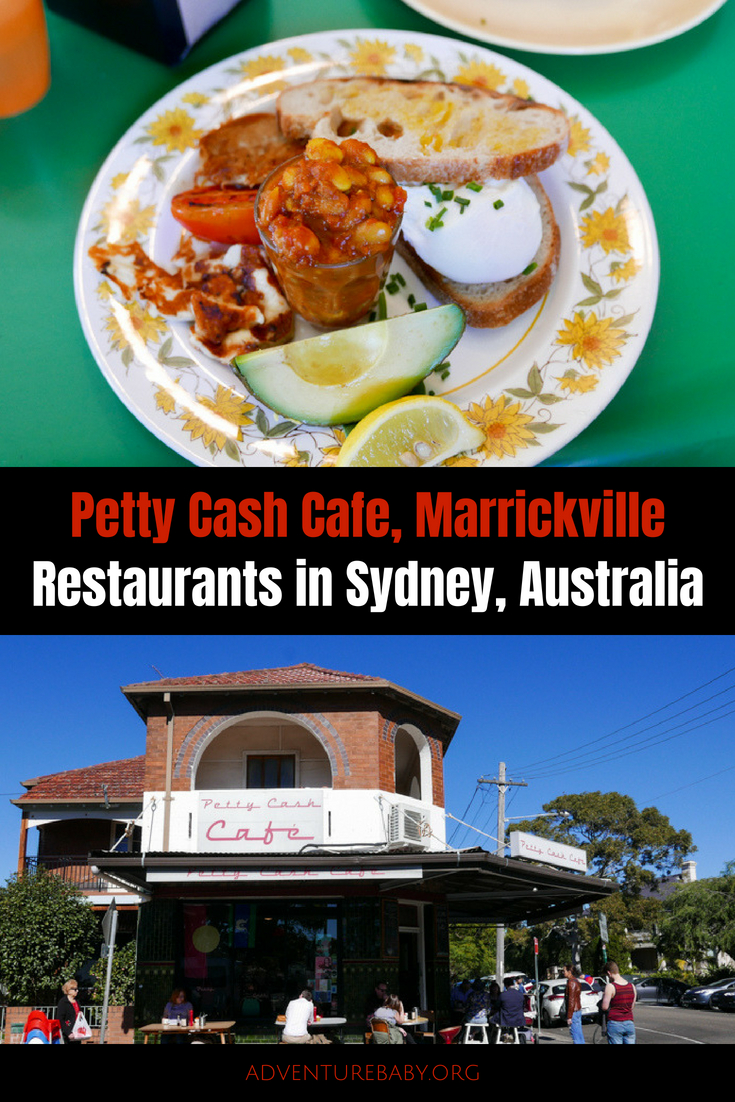 A cosy, retro cafe in Marrickville, Petty Cash has become a go-to for inventive vegan, vegetarian and gluten-free dishes in Sydney's inner west.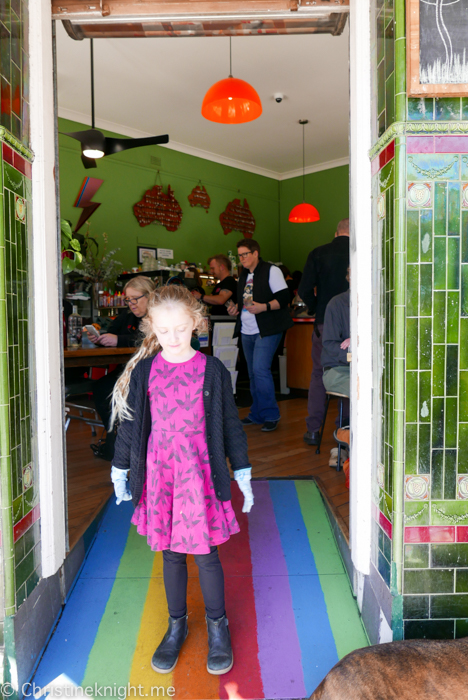 Petty Cash is a low-key spot, located directly across the road from the playground in leafy Enmore Park. As such it's a great spot for families to dine in or pick up some take away and eat it in the park.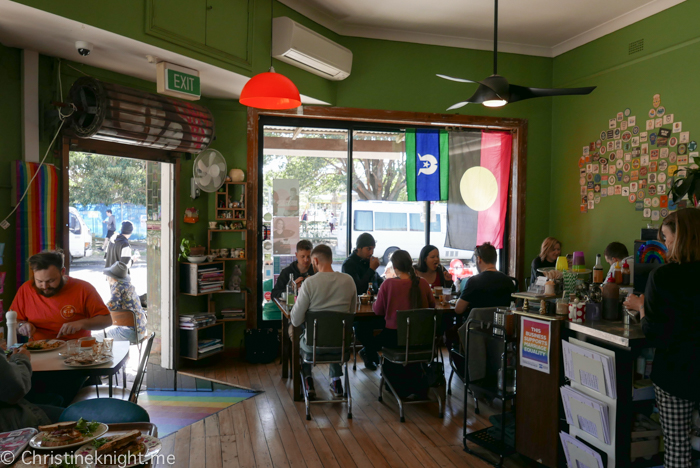 We dined in and enjoyed the vintage, mismatched chairs, tables and crockery. The cafe has a slightly hippy feel to it and is a bit disorganised. This either adds to its charm or can be irritating, depending on how hangry you are.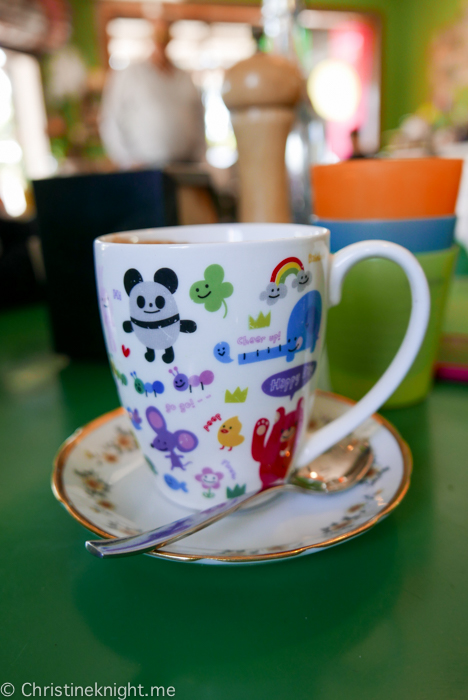 Petty Cash is a popular spot with locals, and the Sunday we visit it's packed with diners. We nab a table inside but there's a long line at the counter to order food. We've arrived at rush hour and the cafe is hectic.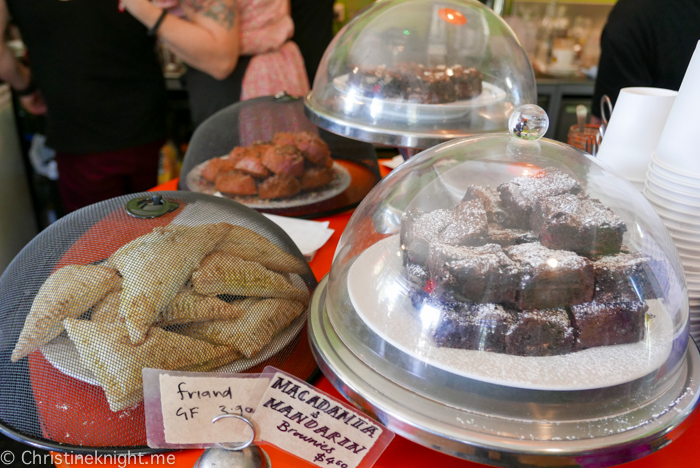 As a vegetarian I find cafes that cater to vegan and vegetarians hard to find. I loved the menu at Petty Cash as I could eat almost everything on the menu. I would have liked to have seen a kids' menu as well.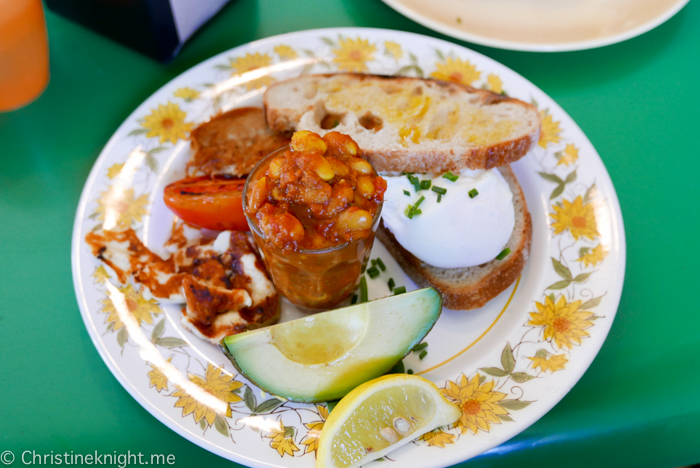 We chose the Big Brekkie with free range eggs on toast + avocado, tomato, hash brown, haloumi and house beans ($17.90), pumpkin & ricotta lasagne with burnt rosemary butter and salad ($17.90) and the free-range eggs on toast ($9.90).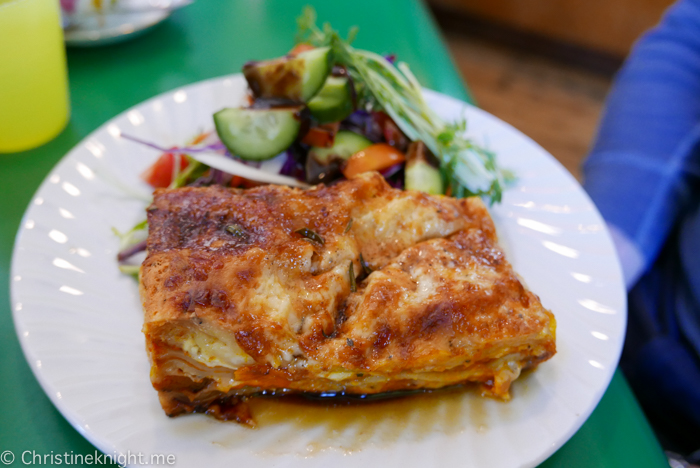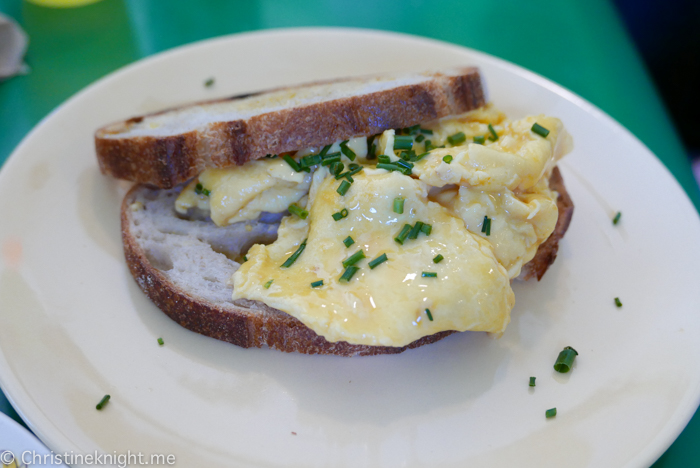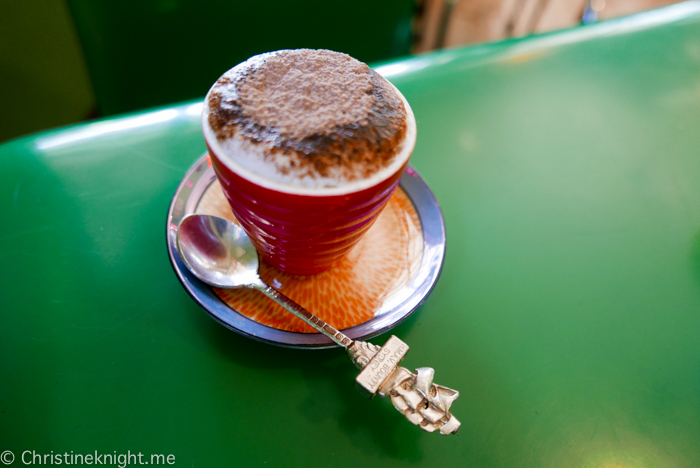 When ordering at the counter we weren't given a number or asked where we were sitting, so I was curious to see how our meals would find us. I was pleasantly surprised to see they they did find their way to us very quickly – the servers asked the person who took the order where to send the meals. What an incredible memory!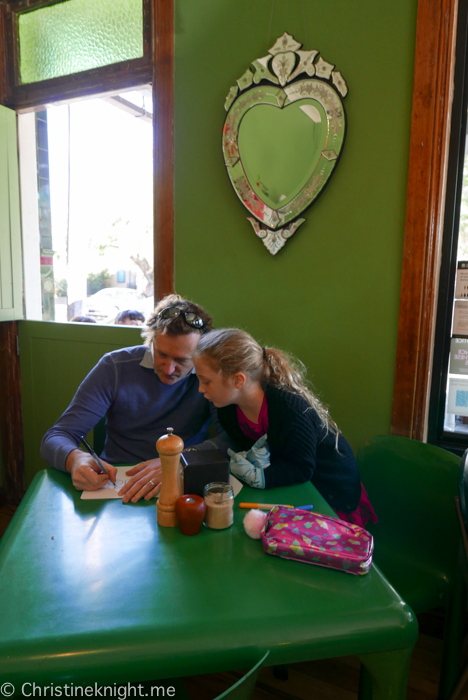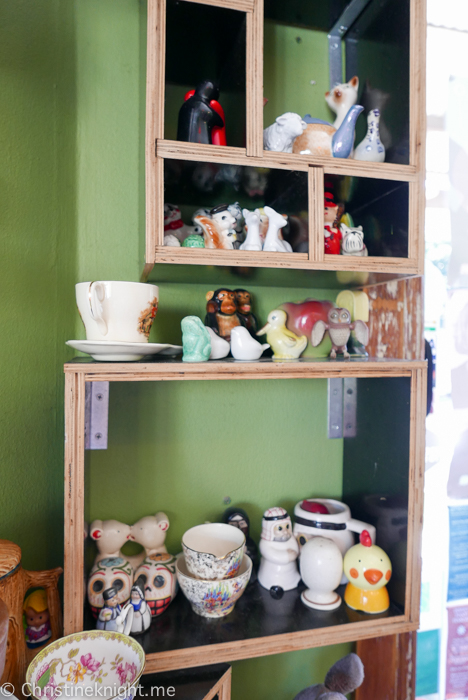 The playground across the road has some shade cloth over parts of the equipment, and a really cool space ship climbing structure. There are plenty of trees for shade and wide grassy spaces for running around. There are public restrooms at the nearby aquatic centre.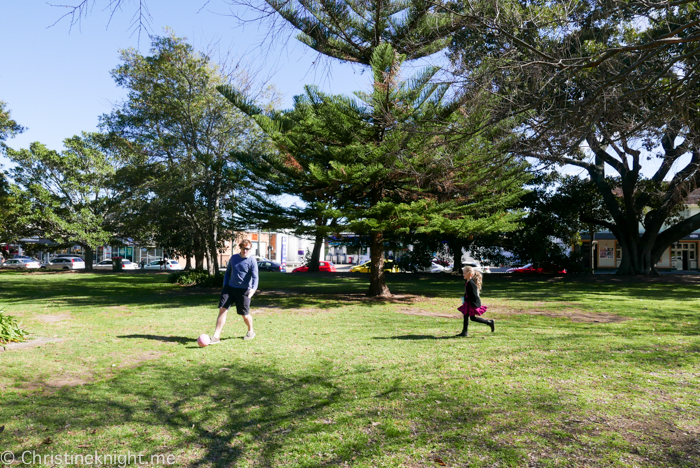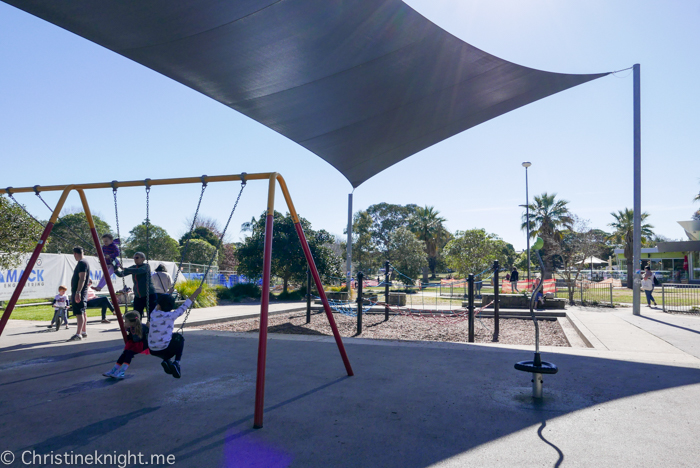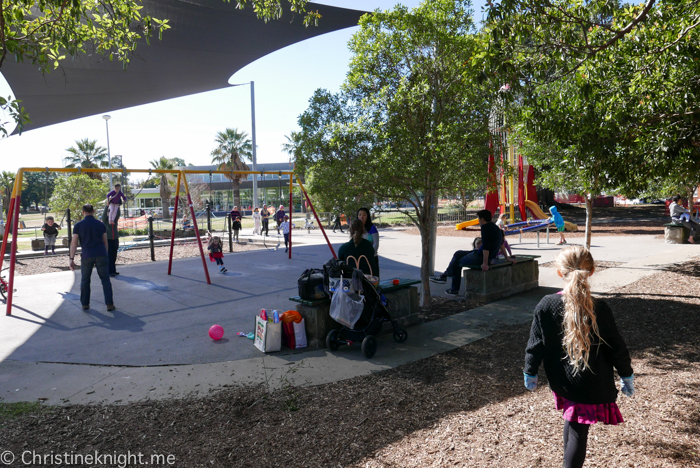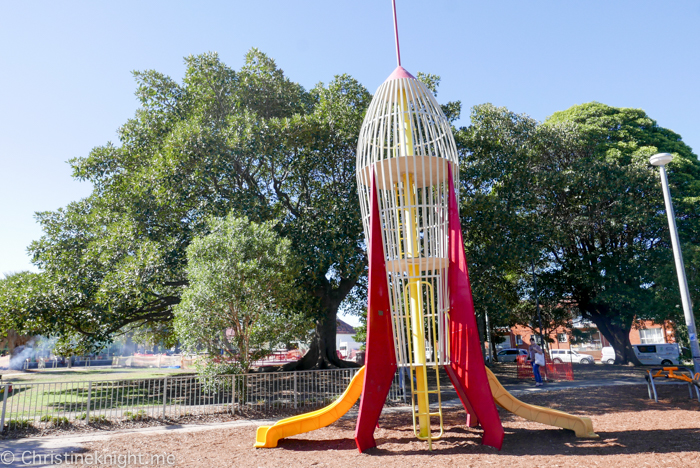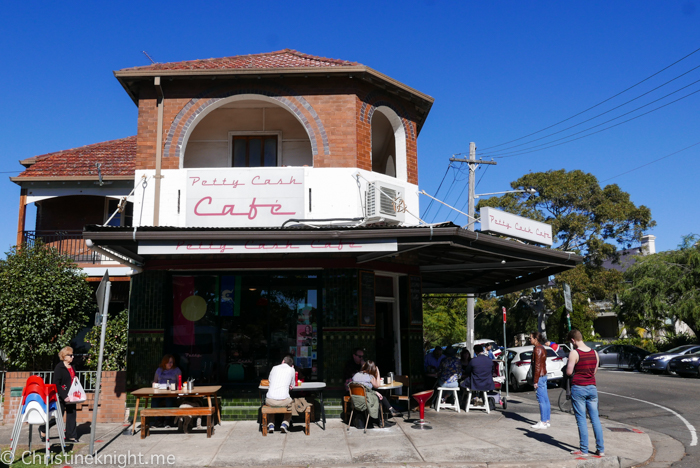 Petty Cash Cafe
68 Victoria Rd, Marrickville NSW 2204
Hours: Daily 7:30am–3:30pm
Phone: (02) 9557 2377
Prices: $$
Online: facebook.com/Petty-Cash-Cafe
More things to do in Sydney
Find a list of the best things to do in Sydney with kids here.
Find things to do in Sydney for free here.
Get a list of the best kid-friendly beaches in Sydney.
Find the best animal experiences in Sydney here.
Visit the best kid-friendly restaurants in Sydney here.
Find the best high teas in Sydney here.
Head to one of the best museums in Sydney here.
Check out things to do in Sydney on a rainy day here.
Enjoy one of the best ocean pools in Sydney here.
First time visiting Sydney? Get tips for first time visitors to Sydney here.