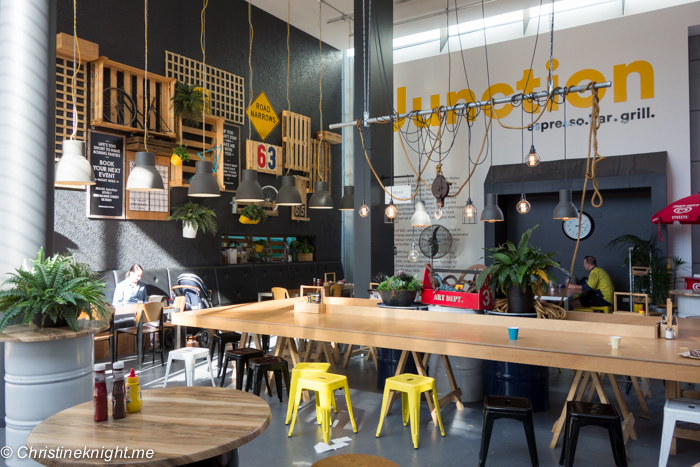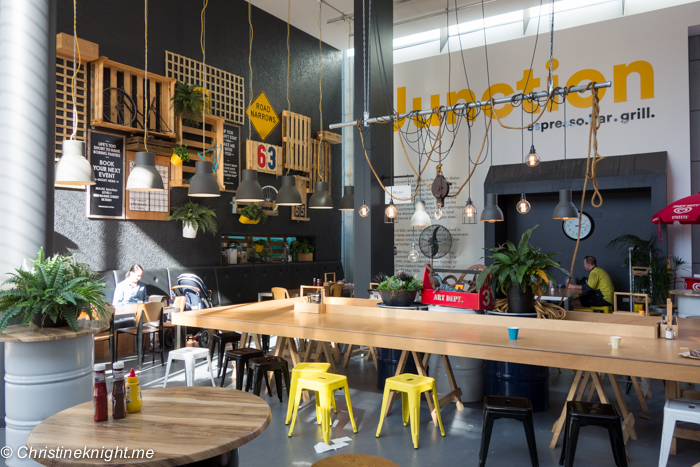 Inner city cafes that are kid-friendly with room to run are extremely rare. The Junction, a cafe attached to the Powerhouse Museum in Ultimo, is an oasis of space for families to relax, eat and take time to relax on a busy day in the city.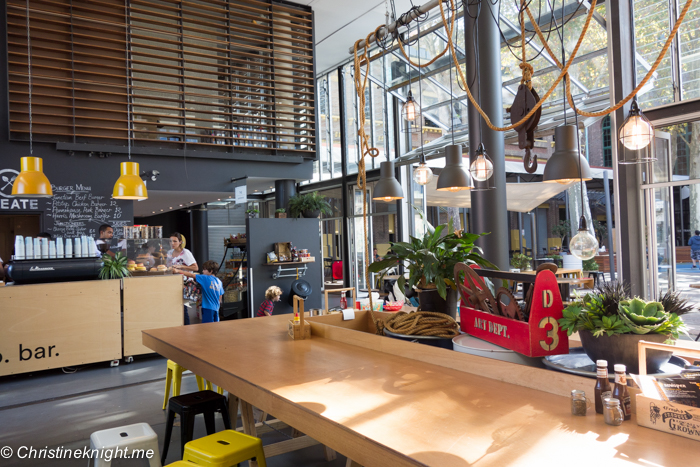 The Junction is located on the lower street level of the Powerhouse Museum complex, positioned so you can enter the cafe and enjoy the courtyard and playground without entering the museum. This means, of course, that you can drop by any time for a coffee, snack, play or bathroom break.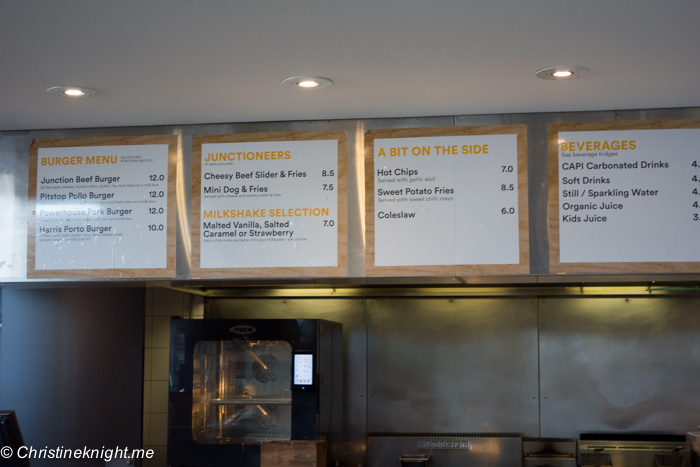 The cafe has a very simple menu. Burgers, fries, kids' meals, milkshakes. It has a wide selection of snacks like fruit, yoghurt, pre-made sandwiches, banana bread, donuts, pretzel cups and a crazy amount of lollies.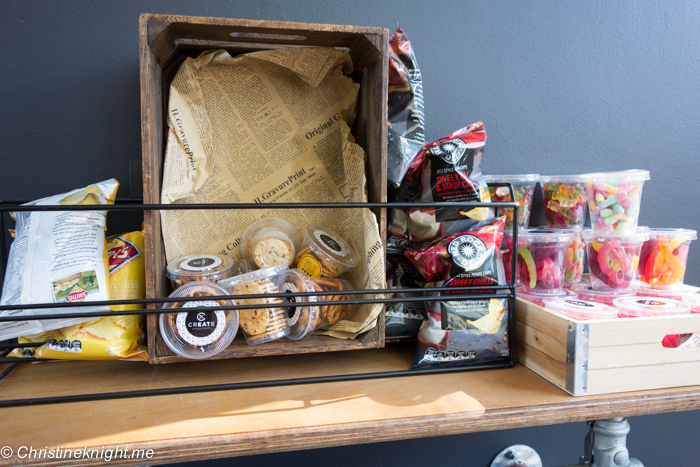 Order at the counter and take your number to a table. I'm not sure what the numbers were for, however, as when the order was ready it was placed on the counter to be collected, rather than brought to our table.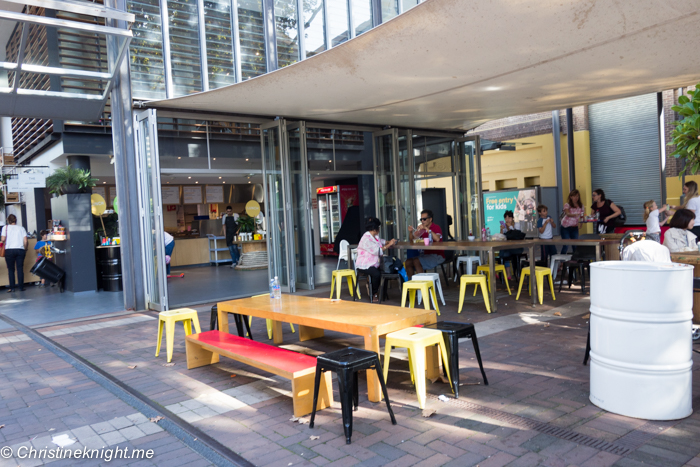 The cafe has indoor and outdoor seating in a bright, open space. It's a very light and airy environment, with open panels so the air flows freely, and there is plenty of ambient sound to cover the noise of cranky kids, but also no loud music to prevent conversation. My favourite!
The walls are glass or open to the courtyard so when dining inside there is a clear view of the playground – both from inside and outside the cafe. It's a fantastic design so if you have young children you can sit at the end of the cafe outside, right next to the playground.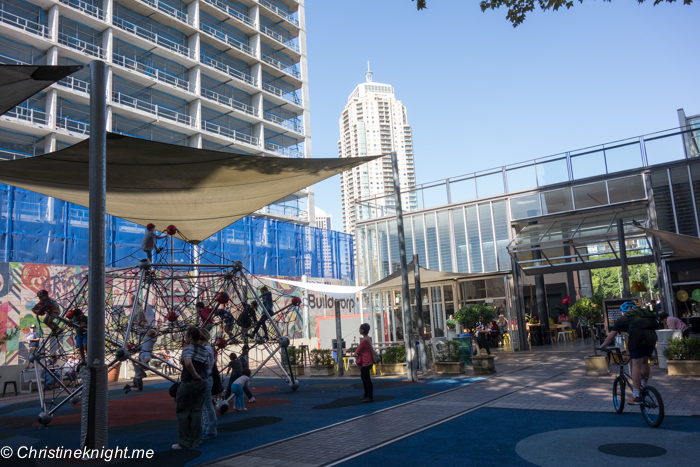 The playground itself is pretty big, with shade cloth covering. It's clean, big and well-designed. There are several public bathrooms inside the courtyard including a disabled and baby change toilet.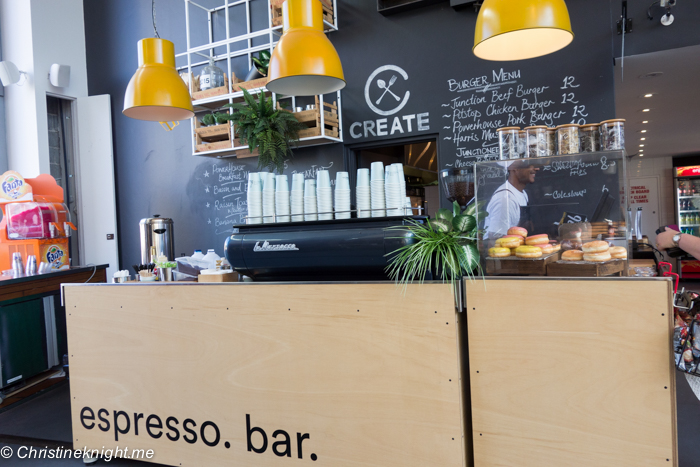 I was impressed at how the entire set up was stroller and wheelchair assessable. The entry from the street into the cafe and courtyard is wide and smooth, and the cafe has plenty of space to enable wheelchairs and strollers to maneuver.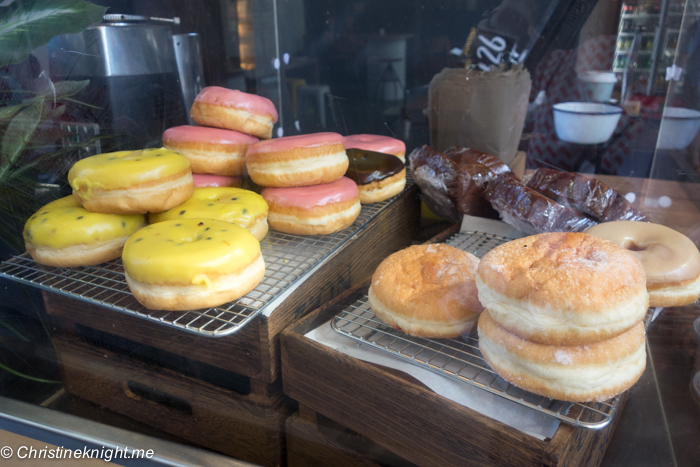 We had eaten lunch earlier when we visited, so we only tried the donuts ($4.50 each, delicious!) and milkshakes. The milkshakes were incredible value for Sydney – $7 for a massive shake.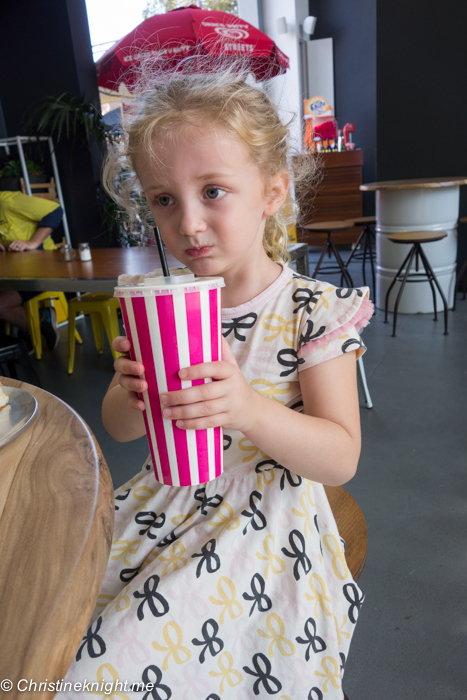 The Junction is a great cafe to try if you're in the area or visiting the Powerhouse Museum.
The Junction, Powerhouse Museum
500 Harris St, Ultimo NSW 2007
Hours: Daily from 8:30am
Online