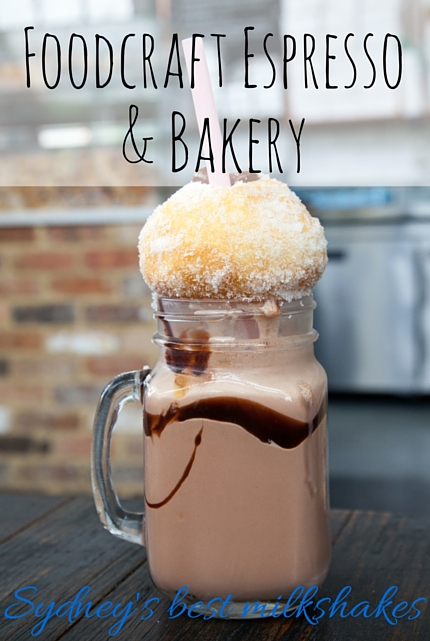 Like the rest of Sydney, I'm a bit obsessed with milkshakes right now. I'm particularly partial to Nutella and have very fond childhood memories of making myself ill by eating entire jars of Nutella with a spoon.
Foodcraft Espresso & bakery have made a name for themselves recently with their Instagram-breaking Tella Ball Shake – basically a Nutella-filled donut stuck on top of a Nutella milkshake. Basically my dream food, with a straw shoved in the middle. Of course we had to go and get one.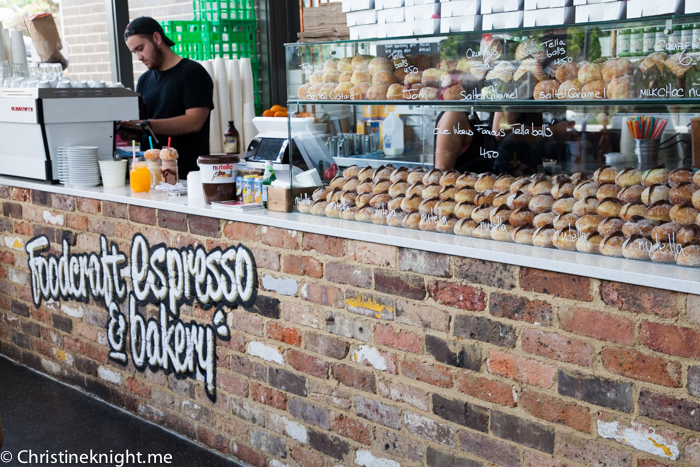 I'd heard stories of long waits to get in due to the recent popularity, but when we arrived at 10am on a Saturday we only waited five minutes for a roomy table. The staff were some of the friendliest I've ever encountered at a cafe anywhere. All smiles, asking Cheese what her name was, really giving the place a friendly laid-back vibe that was incredibly welcoming.
Families and young couples alike were all there for the shakes. Diners with dogs sat outside with their pooches under the tables, with babies perched in highchairs at the table next door. The cafe really sums up this part of the inner west – a bit more family-friendly and chilled out. Not as much of a "we're so hip you're not welcome" attitude that makes erm, less hip people like myself feel out of place.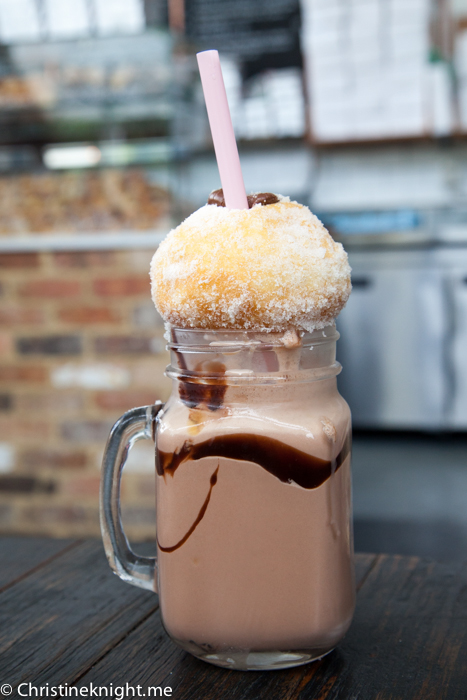 The food! What good is a great atmosphere if the food is rubbish? Luckily, the food was delicious and decently priced. The famous Tella Ball Shake was $10 – and really enough for two people to share. The milkshake was so full of Nutella and ice cold, with a big fluffy donut on top. Cheese eye's lit up like it was Christmas day when she saw it.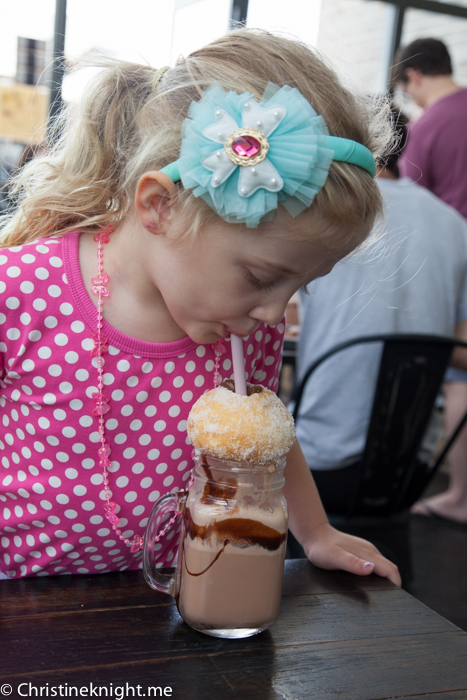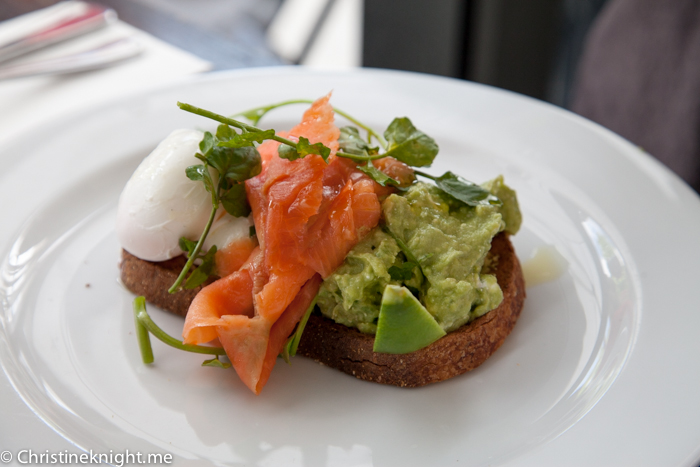 For meals, we ordered the Smashed Avocado ($16, with poached eggs, marinated feta, fresh lime and sea salt) with extra salmon ($4), Eggs on Toast ($10, free range eggs, any way you like it), and the Haloumi Stack ($16, balsamic glazed tomato, poached eggs, baby spinach and avocado). The food was served pretty quickly, and was all spot on. Perfectly cooked eggs, great bread that was lightly toasted (don't get me started on how hard it seems to be to be served toast that isn't burnt these days!), and fresh, bright ingredients. Just delicious. Everything.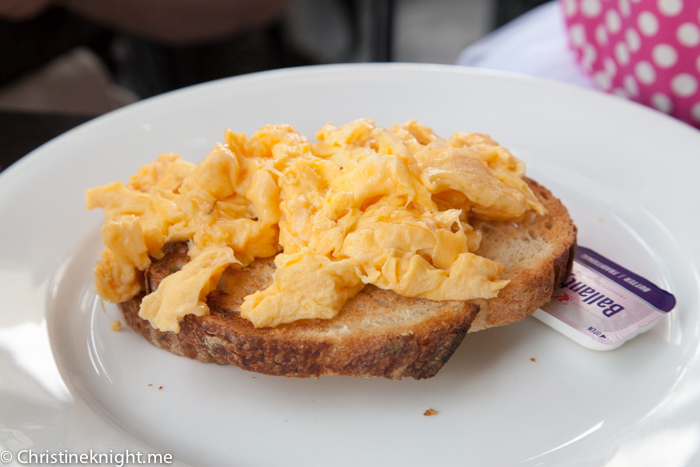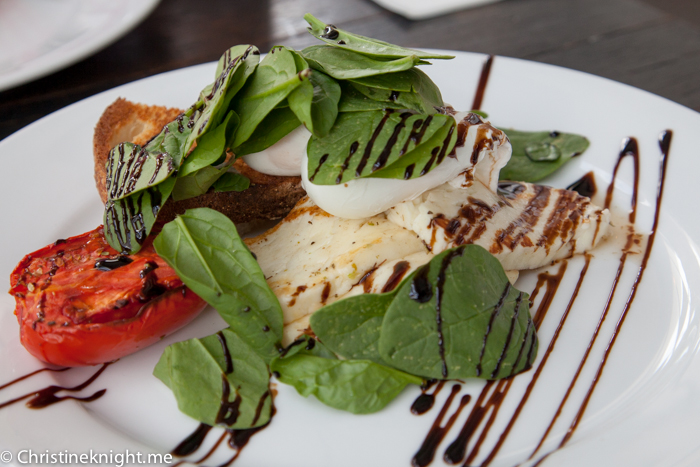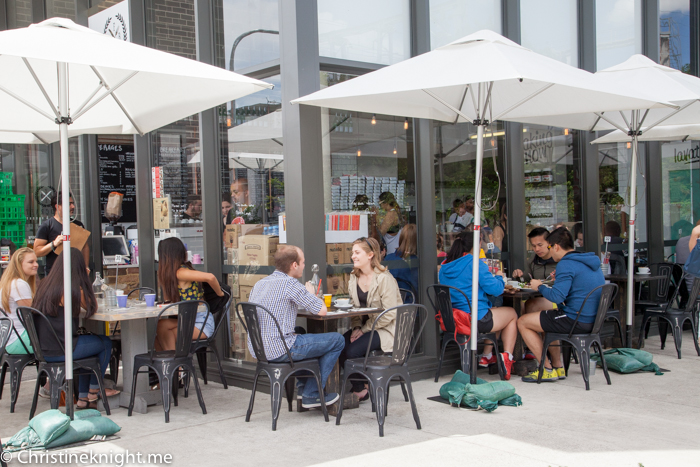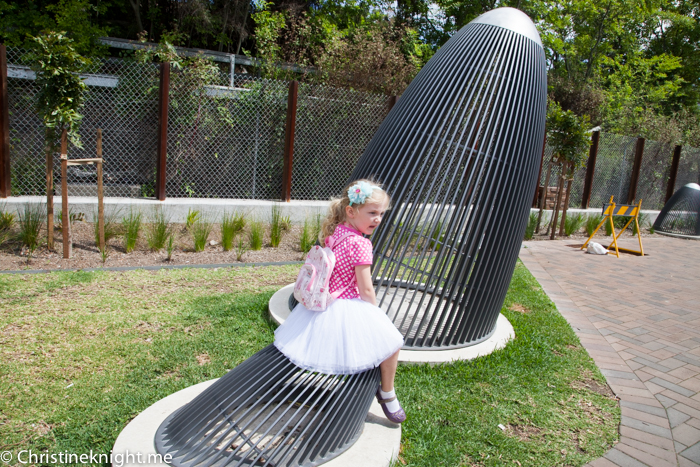 Right across the street from the cafe is a little park with some strange torpedo-shaped sculptures that kids were enjoying playing on before and after eating.
While we came for the Tella Ball Shake, we left converts of the cafe for completely different reasons. Incredibly kid-friendly and delicious, well-priced food: Foodcraft Espresso, we will be back!
Highchairs: Yes.
Stroller storage: Yes.
Easy access: Yes.
Change tables: No.
Kids' menu: No.
Foodcraft Espresso & Bakery
33 Bridge St,
Erskineville NSW 2043
Phone: (02) 9557 8656
Prices: $$
Hours: Tue-Fri 7am-4pm, Sat & Sun 8am-4pm
Get Directions