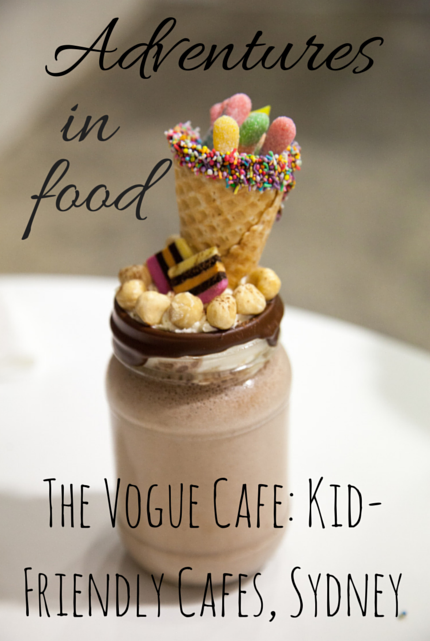 Rainy days in Sydney just destroy me. Especially when the rain has set in for weeks and we are all getting a serious case of cabin fever. On one such rainy day we head over to the Macquarie Centre for lunch and shopping (along with half of Sydney, it seemed). After the stress of finding a car park was over, we head straight to The Vogue Cafe for lunch.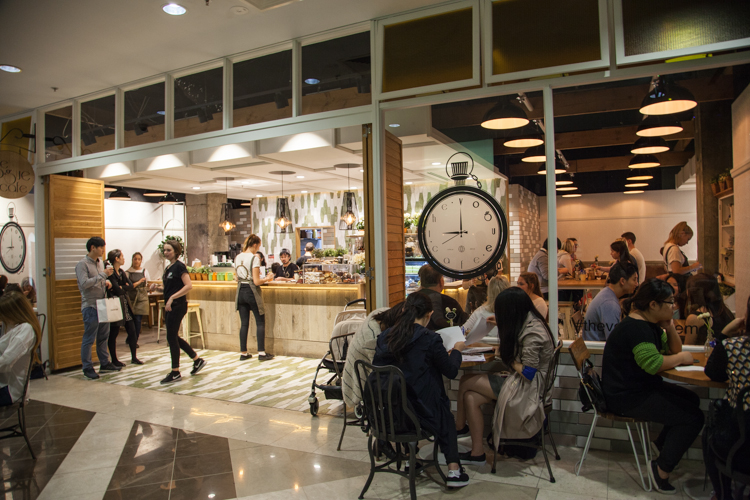 The Vogue Cafe is such an interesting little place. It sits inside the shopping centre, and even has a seating area that is pretty much in the car park, but it's an adorable, whimsical place, and it's hard to remember that you're actually in a shopping centre.
The staff are all very sweet and assure me that they are very kid-friendly. There are a lot of families having lunch when we arrive, as well as lots of young couples who are possibly big kids at heart.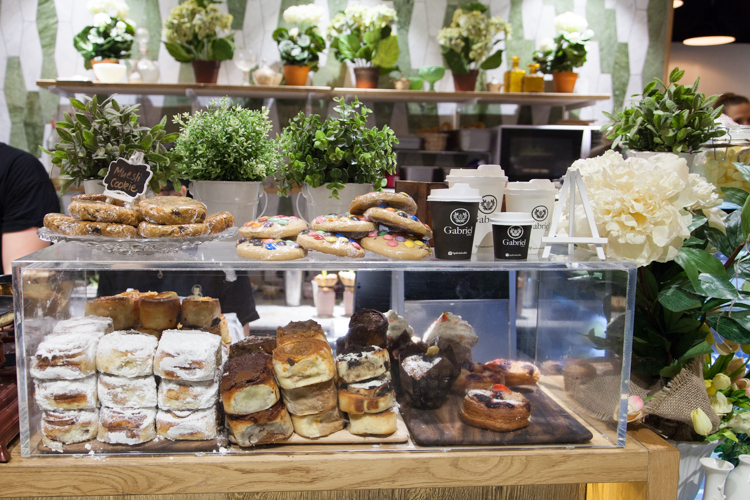 The Vogue Cafe feels a bit like something out of Wonderland. While the menu is pretty straightforward, they are known for their fantastical shakes. Called "Magical Milkshakes", they are topped with things like whipped cream, rice bubbles, pop corn and jelly snakes, with a chocolate and sprinkles rim. The weekly specials are even fancier.
The cafe is popular and we have to wait about 10 minutes for a table. The service is fast, and after we order, everything starts to arrive quickly. The kids milkshake arrives first, which is perfect for wriggly kids.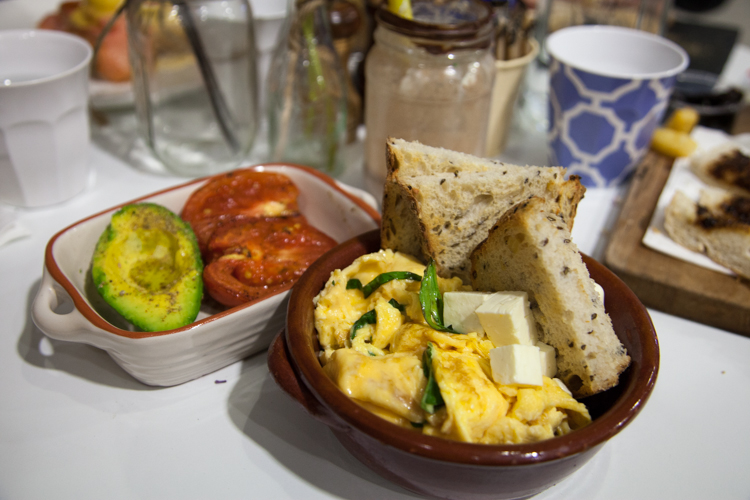 We ordered the TVC Mix Up (scrambled eggs tossed with feta and basil, served with soy and linseed toast, $12.50), sides of grilled tomato ($2) and avocado ($2), Benny Dict (salmon, two poached eggs, hollandaise sauce, chives, served in chiabatta bread, $16.50), BEB (egg and bacon baguette served with BBQ sauce ($8), Kids Sourdough Soldiers (with vegemite, $4), Hot Chips ($7), Kids Magic Milkshake (chocolate, $4), Magic Milkshakes (vanilla and strawberry, $7 each), Nutella Milkshake (8).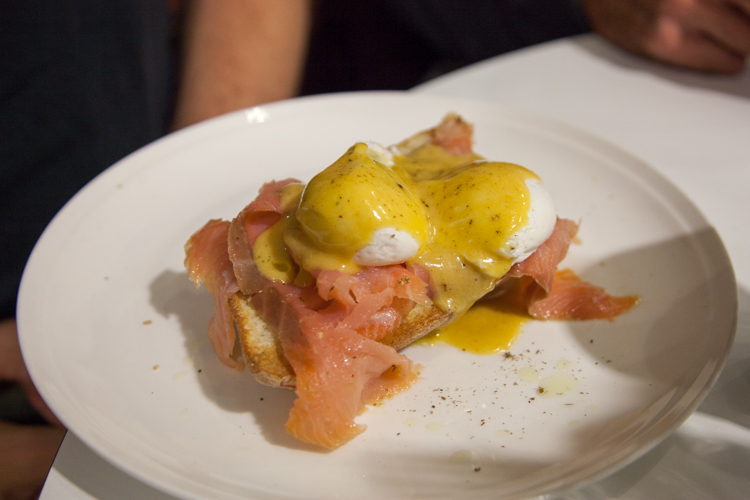 The food is great. While they are known for their milkshakes, their food is really delicious and also very well priced. My eggs are a huge serving that I can't finish. Probably because I also drank that giant Nutella milkshake first.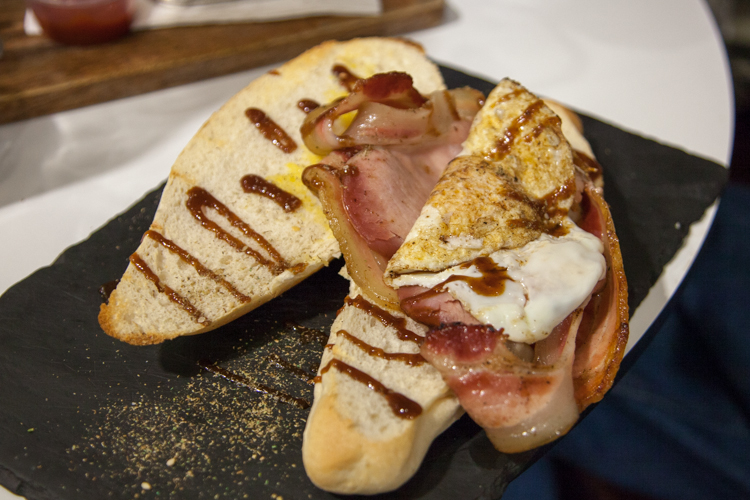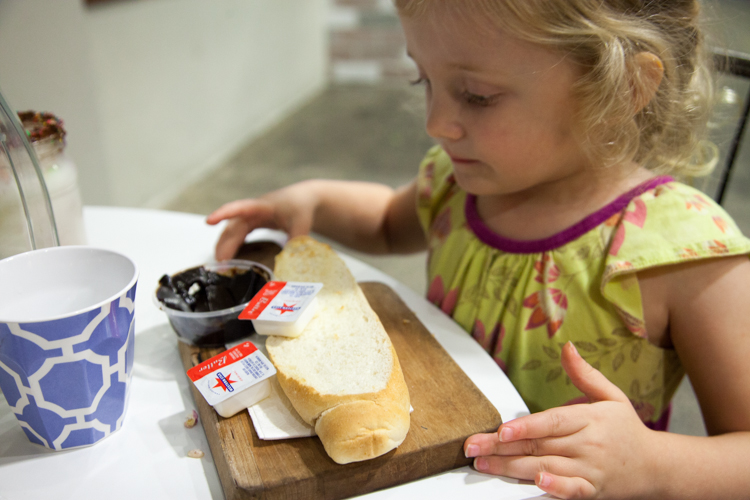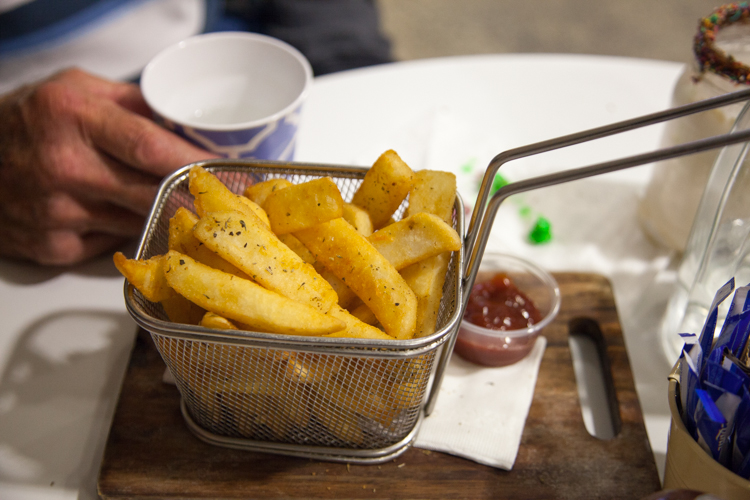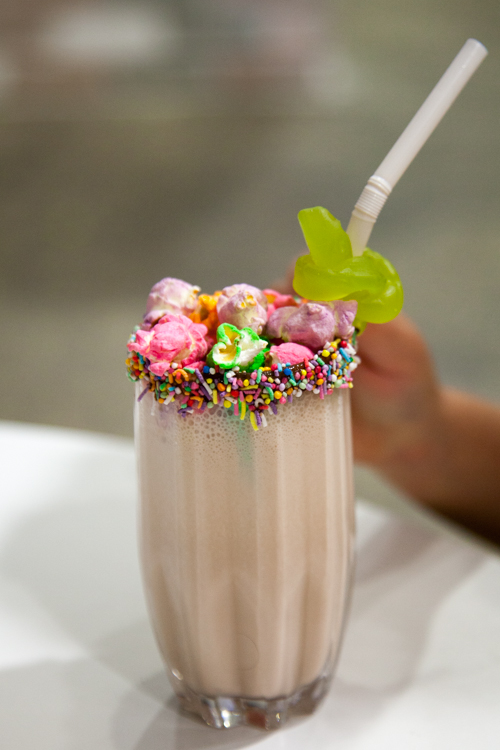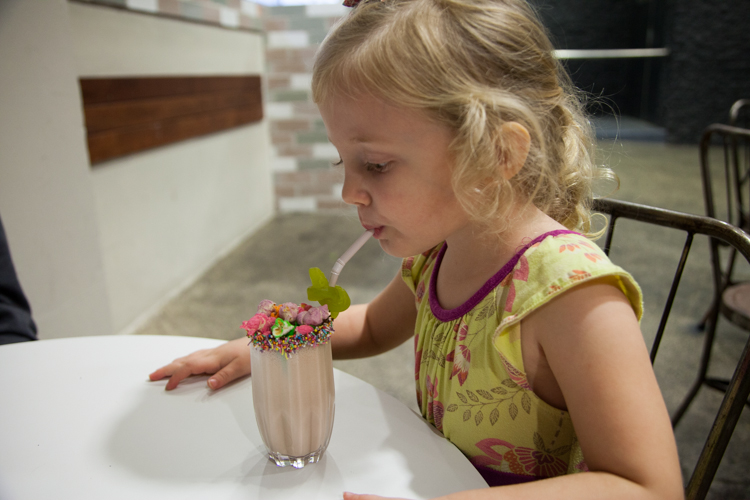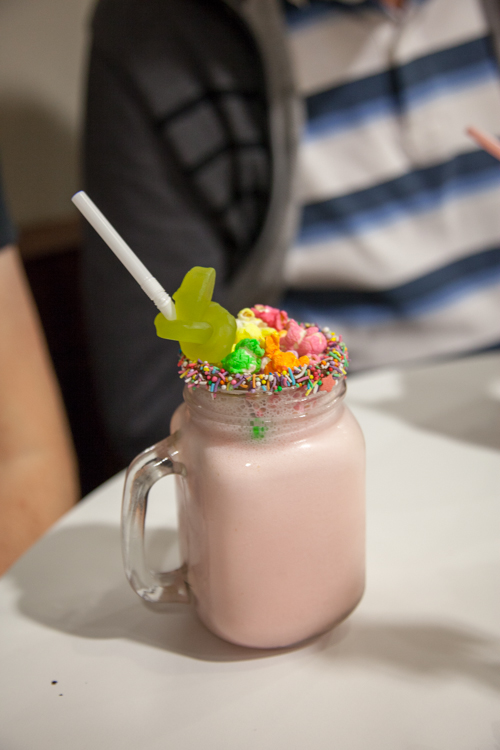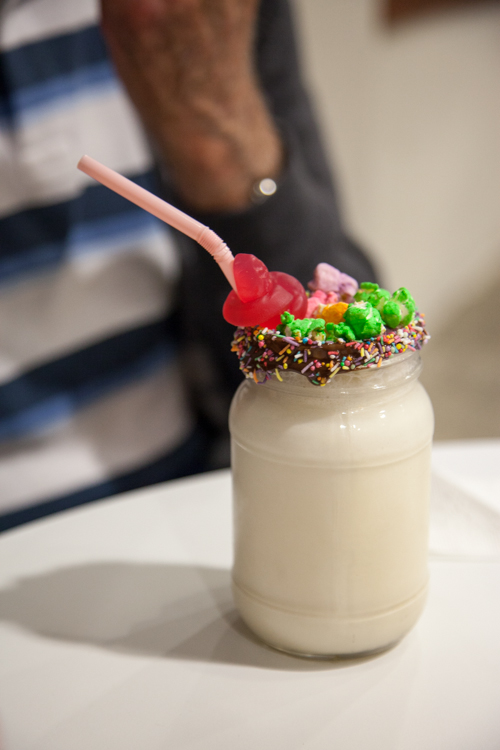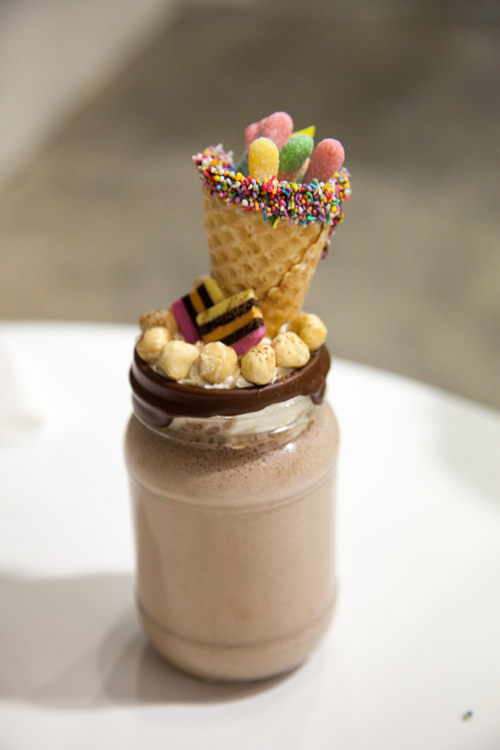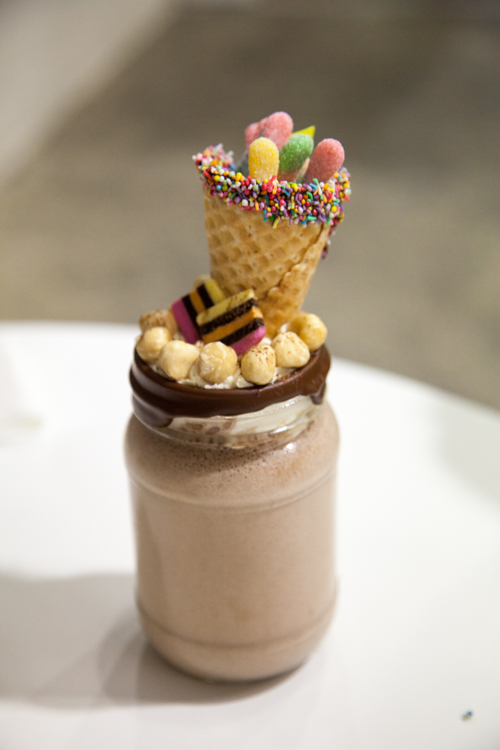 The Nutella milkshake is what The Vogue Cafe is well known for, and it did not disappoint. The milkshake was creamy and delicious, and I really enjoyed the quirky waffle cone filled with gummy snakes on top.
In early 2018 the Vogue Cafe added a little enclosed play area for small kids, perfect for toddlers or preschoolers.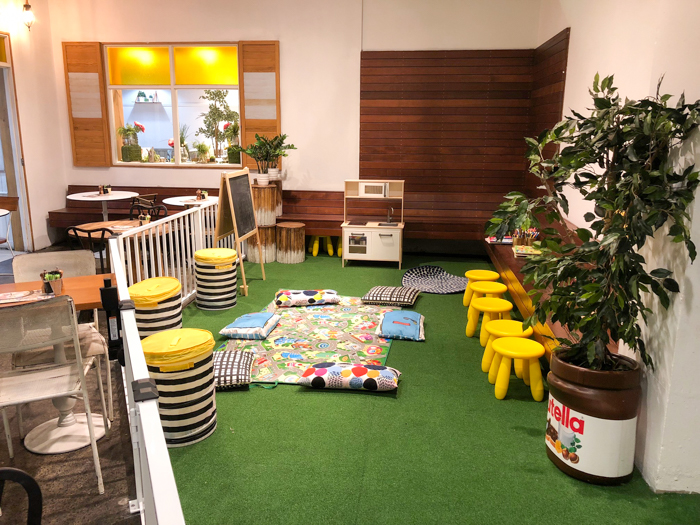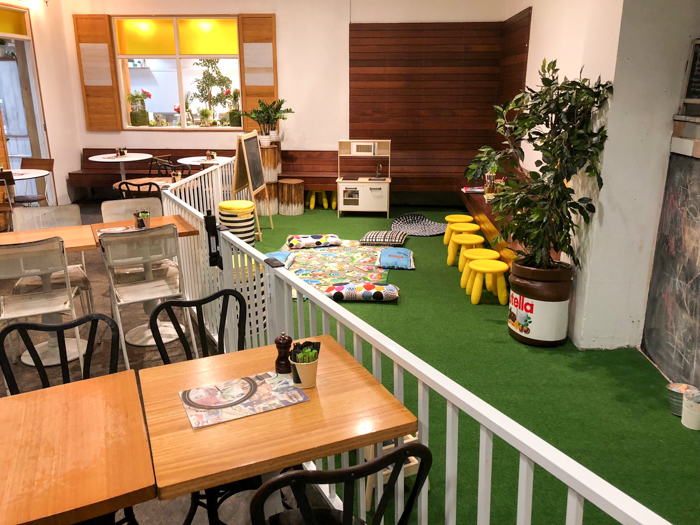 The Vogue Cafe is a great dining outing, even if you're not planning on shopping at the Macquarie Centre.
Highchairs: Yes.
Stroller storage: Yes.
Easy access: Yes.
Change tables: Yes.
Kids' menu: Yes.
The Vogue Cafe
109 Waterloo Road,
Macquarie Park NSW 2113
Phone: (02) 9887 2570
Prices: $
Hours: Mon-Fri 9:30am-6pm, Sat 9am-6pm, Sun 10am-6pm
Get Directions