As the weather begins to warm up seaside dining options with kids are something we are constantly on the lookout for. The unassuming Silver Beach Café is not much to look at from the outside but ticks all the right boxes for a kid-friendly café.
Arriving on a warm spring lunchtime we knew burgers were the order for the day but were pleasantly surprised to see an extensive menu ranging from typical burger bar fare to more sophisticated café dining such as haloumi and roasted capsicum burger and assorted quiche and slices. Not to be swayed, we stuck with our burger order and as Ross waited for our takeaway (sitting across the road at the beach suits dining with kids perfectly), the kids and I set up our picnic area.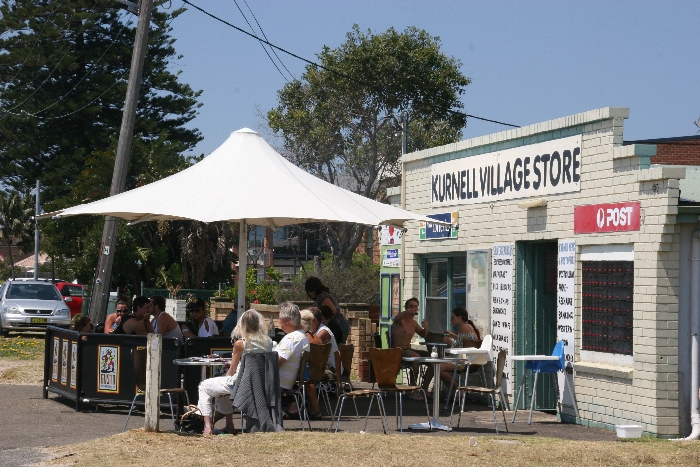 The burgers were delicious, with the right amount of meat, salad & sauce ratios, and did not fall apart as we ate them. I ordered the Standard Burger ($6.00) with Cheese (50c extra), Ross the Fish Burger ($6.00) and Jenson not to be left out – the Kids Burger ($5.00). What are burgers without chips? Well unfathomable – and luck was on our side, as we ordered a serve (they only offer one size which is approximately medium) and didn't get charged for them! WIN!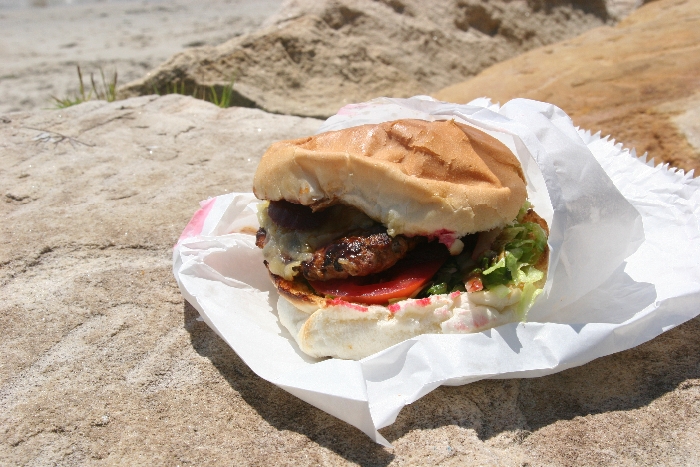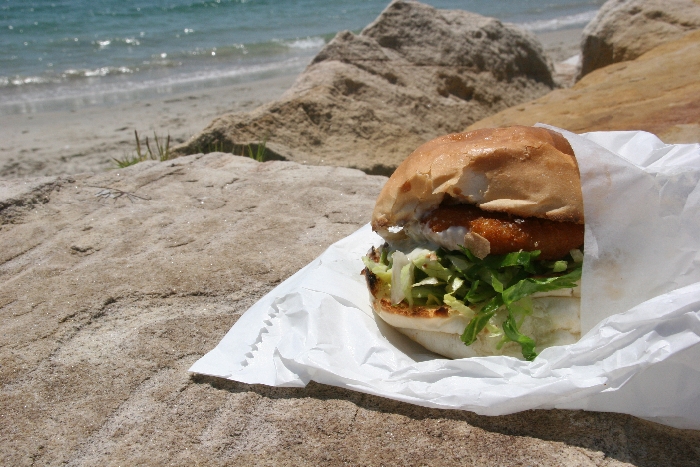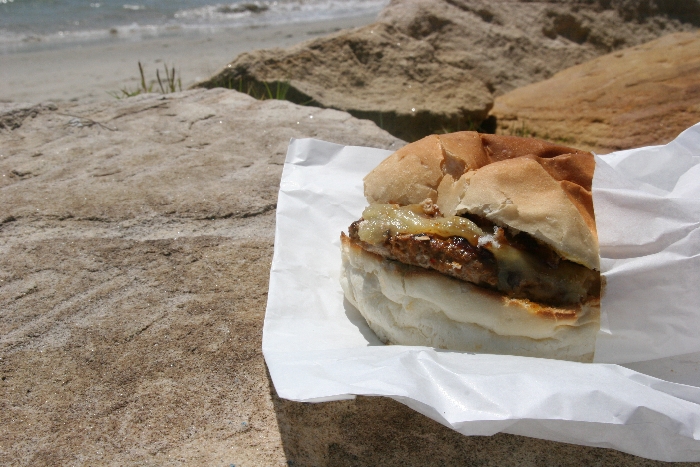 It was a quick meal today as Jenson was itching to get in to the water and have a swim, and we took delight in introducing Isla to the ocean for the first time. Reflecting on Silver Beach Café we were pleasantly surprised to find a kid-friendly café in this prominent location (Kurnell — birthplace of a modern nation and all that!).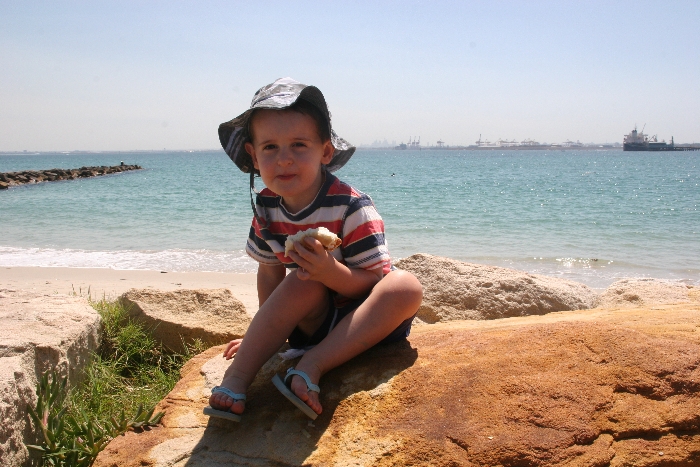 There is a great kids menu (all items around $5.00) and a couple of highchairs should you choose to dine in but personally, on a sunny day like today the only option was beachside dining. We will definitely be back, especially when the more popular Cronulla beaches become too busy to handle!
Last Bite: Silver Beach Café was a pleasant surprise that offers much more than a regular beach burger kiosk which has made the effort to provide for the little people and meets my expectations of a kid-friendly café. Don't forget to pack your swimmers and sunscreen for the kid-friendly safe beach across the road!
Highchairs: Yes
Stroller Storage: Yes
Easy Access: Yes
Change Tables: No
Kids Menu: Yes
Silver Beach Café
152 Prince Charles Parade, Kurnell, NSW, 2231
Phone: 02 9668 9933
Price: $
Hours: Mon-Fri 7am-5:30pm, Sat-Sun 7am-5pm
Get Directions

Katia Barker is a 30-something stay-at-home mum to two beautiful (though sleep-adverse) children (Jenson 4 3/4 and Isla 22 months). Pre-baby life rendered a highly organised, efficient and calm advertising professional whose outlook on life was to absorb all of what life would throw at her. Now, all that is being thrown at her is food in its various incarnations. Katia's new future includes educating and opening her children up to what the world has to offer, including food! and renovating her dream home (oh and getting that haircut which is seriously overdue!).