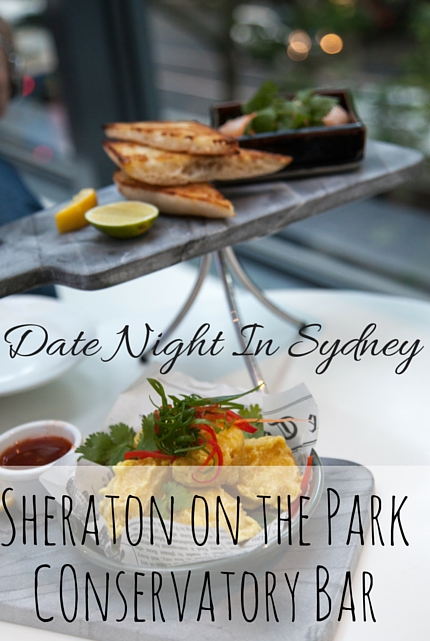 Ahhh date nights aren't what they used to be! One of the few things I really miss about my pre-kid life are the regular evening outings with just me and the hubbie. What used to be on-the-fly no-organisation-needed nights out have turned into carefully planned weeks in advance scheduled productions to lock in babysitters, restaurants and friends. As a result, we probably only have a night out once every few months these days.
So when Hubbie and I do get a night out alone, it's special. This is where the Conservatory Bar at Sydney's Sheraton on the Park comes into the story. We badly needed a bit more of a special night out after a rough few weeks on the home front, so a luxurious evening at the bar was a blessing.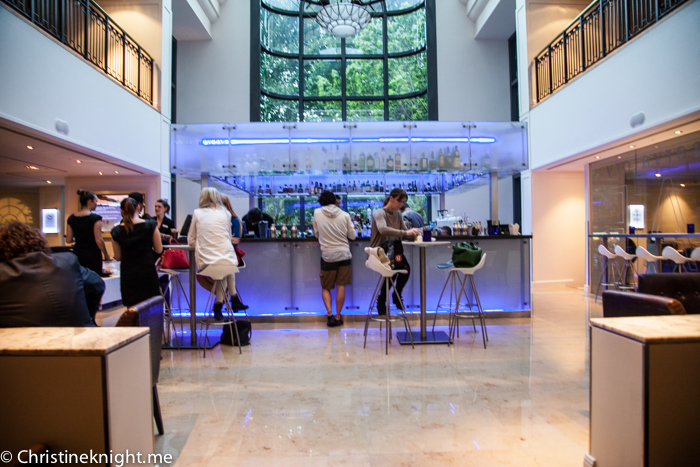 The Conservatory Bar is on the second floor of the hotel, overlooking beautiful Hyde Park. As evening falls, the bar darkens and gets a really romantic vibe.
The bar has just launched a new Paired Menu that we sampled during our evening out. The tapas-style menu has been designed to match perfectly with handpicked wines and craft beers to compliment each small plate. That said, we went rogue when we saw the cocktail menu and decided to order some fancy sounding concoctions instead.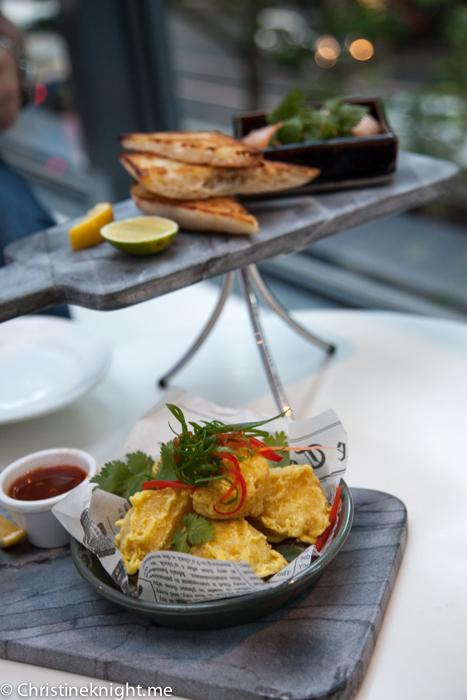 The dishes are designed to be shared, but unfortunately for us there was only one vegetarian dish, which meant I ordered the vego dish, the Gyoza (steamed Japanese dumplings in spicy soy, pork or vegetable, $18) and hubbie ordered Garlic Shrimp (shrimps sautéed in olive oil and garlic, $20) and Scallop Fritters (crispy deep fried battered scallops, tamarind chilli sauce, $22).
My dumplings were absolutely delicious. A plentiful serving, with fresh filling, and a tasty sauce on the bottom to dip them in.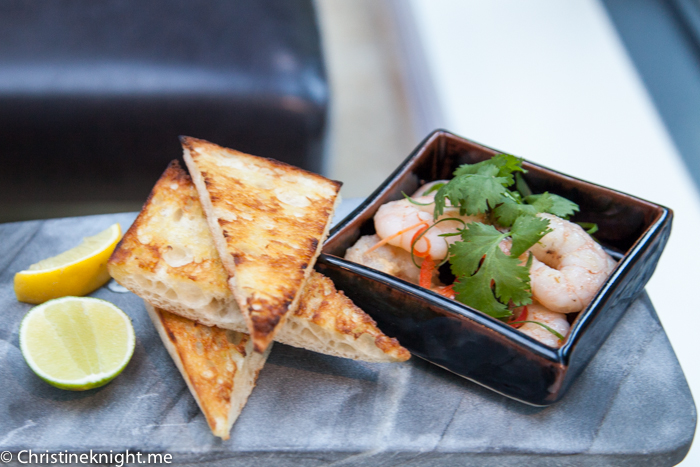 The dishes were larger than we'd expected, and also more filling. According to my husband, the prawns were juicy, nicely garlicly without being too spicy, were perfectly cooked and went extremely well with the crusty bread they were served with. He also found the batter around the scallops to be a bit heavy for delicate seafood inside, but he still enjoyed the dish.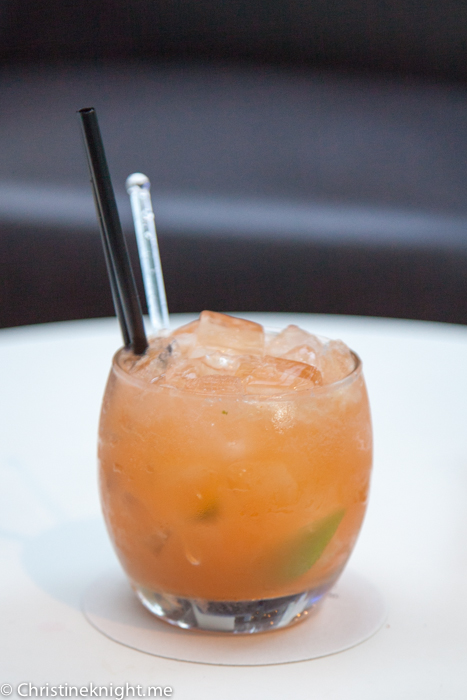 The cocktail I ordered, the Louisiana Jam (southern comfort, apricot brandy, aperol, pineapple, jam, lime, $20) was the best of my life. Honestly, I wanted to set up a mainline to this and just keep the good stuff coming. It was sweet without being sickening, and strong enough despite the ice. So. Good. Worth going back for this cocktail alone.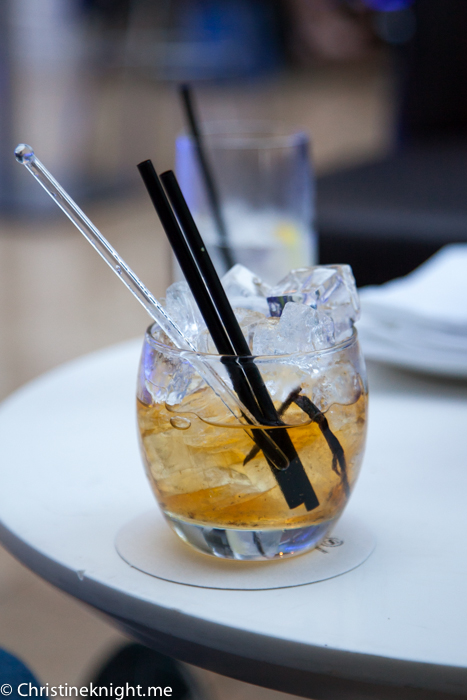 Hub's cocktail was the Rum 'n' Rhubarb (7yr rum, liquor 43, rhubarb bitters, vanilla, $21). He liked the delicate flavours but found it a touch on the weak side.
As well as the food and drinks being top notch, the service was also extremely professional and friendly. Exactly the vibe we enjoy. With music playing in the bar and the lights going down around us, it was easy to forget our cares and enjoy each other's company.
Sheraton On The Park Conservatory Bar
161 Elizabeth Street,
Sydney NSW 2000
Phone: (02) 9286 6000
Prices: $$$
Get Directions
We dined as guests of Sheraton on the Park. All opinions are our own. A big thank you for facilitating a rare date night out for us!