CLOSED ——————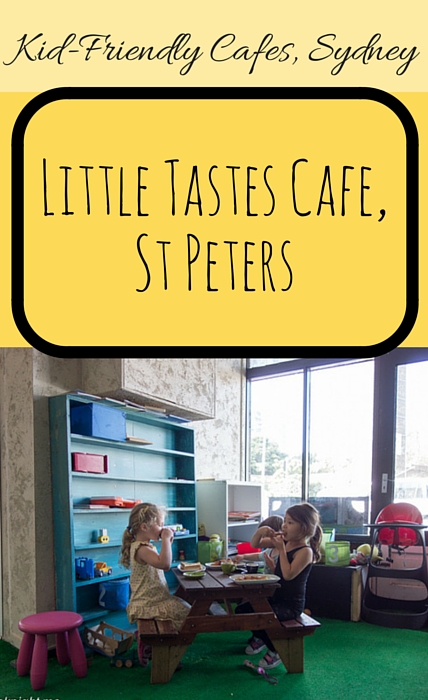 I knew we had stumbled on one of the best kid-friendly restaurants in Sydney when we were greeted with "the kids can draw on anything!" at the door by the very friendly staff at Little Tastes Cafe St Peters.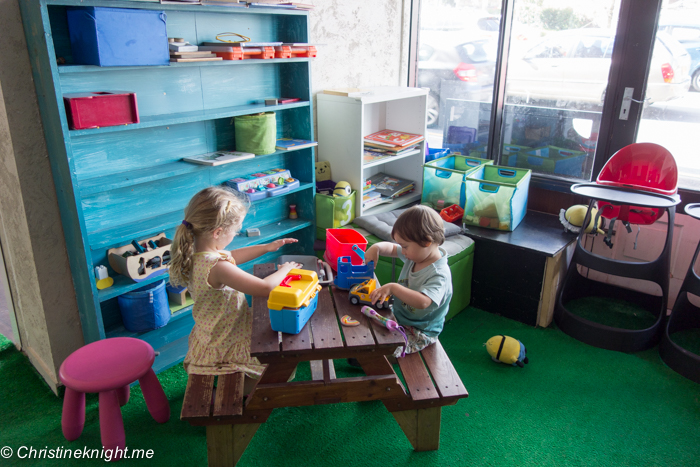 Inside the cafe is the much-lauded play area. It's a great size with loads of toys, and the walls and tabletops are covered in chalk paint, so kids are literally welcome to draw on the walls. I've heard that on Saturdays the cafe hangs paper on the walls for kids to paint on, but we arrived on a quiet Thursday during the school holidays just after a massive group, and had the playroom all to ourselves.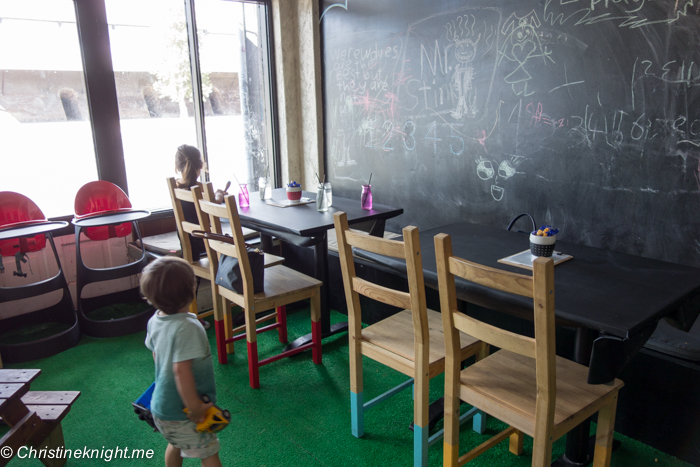 Our friendly server let us know that babyccinos were on the house, officially making it the best deal in Sydney. They usually come with a marshmallow, but had had an unfortunate incident on the day we arrived that deprived our kids of their marshmallow. Not like they even noticed, however, they were having so much for playing that we had to beg them to sit down to eat. As an indication of how this compares to our usual cafe outings – if a babyccino arrives without a marshmallow, it's usually met with a turned up lip and serious attitude.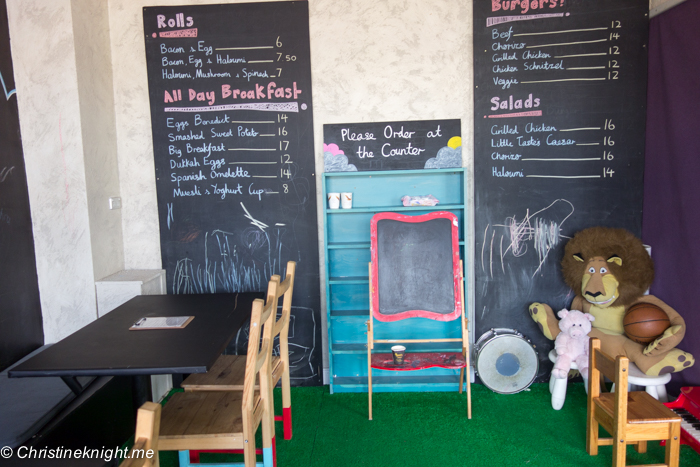 The cafe serves all-day breakfast and simple burgers, rolls and salads. They have a great kids' menu with items like toast with jam, toasted sandwiches, the "Big Bubba Breakfast" with eggs, bacon sausages and toast, "Eggs with Toast Soldiers" and a fruit salad. All of the kids' meals are under $10, with cheapest being $3 for the toast with jam, peanut butter or Vegemite.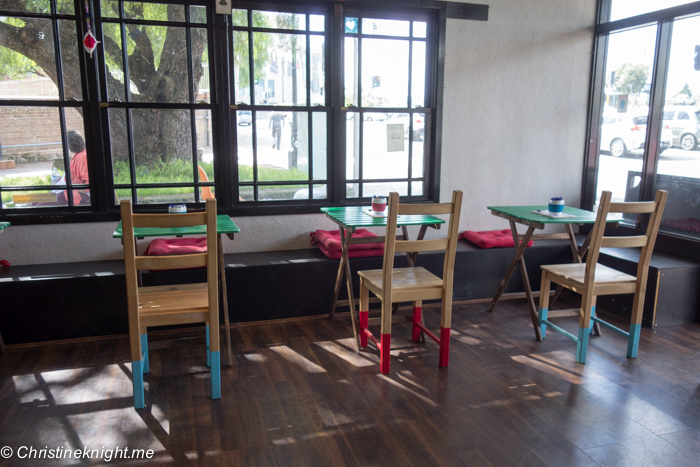 All of the meals at the cafe are reasonably priced, which is another massive plus in my book. We love eating out, and often with kids you end up needing to eat out even if you hadn't planned to, so it can seriously add up to be very expensive, very fast. With prices like these, however, we will be dropping by all the time rather than just on special occasions. The meals for adults at Little Tastes range from $6 for an egg and bacon roll to $10 for the "Budget Brekkie" (two eggs, bacon or spinach, feta on thick toast) and $17 for the most expensive dish on the menu, the "Big Breakfast" (two eggs, bacon, sausage, mushrooms, haloumi, grilled tomato, toast).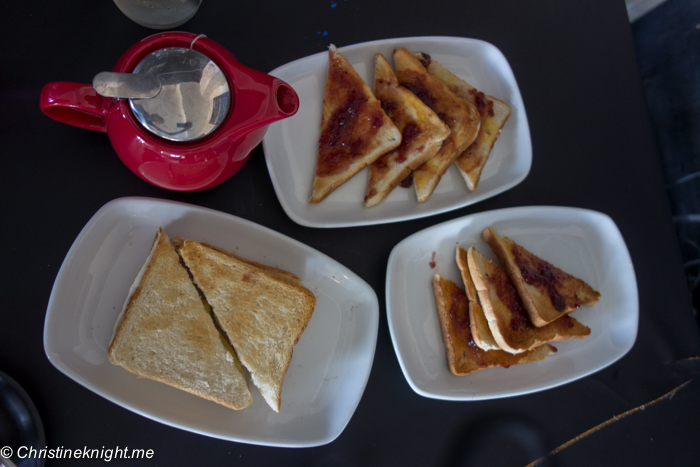 We ordered toast with jam and a grilled cheese sandwich for the kids, and a Spanish Omelette ($14, three egg omelette with red onion, tomato, chorizo and paprika served with thick cut toast) and Smashed Pumpkin ($16, two eggs your way on a bed of smashed pumpkin and feta with bacon and tomato served with thick cut toast). They happily swapped my bacon for spinach which I appreciated too.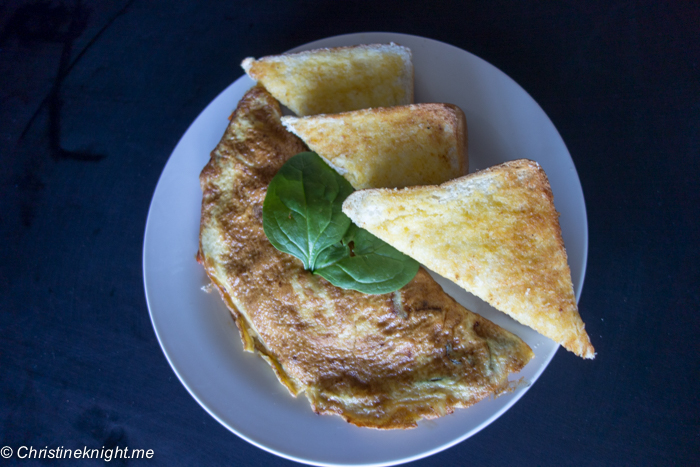 While we waited for the meals, the kids played and played and played. The kids' meals arrived first, and they sat relatively peacefully at their table to eat. It was a bit of a wait for our meals, but with such a small cafe and only two staff members working there, it was understandable.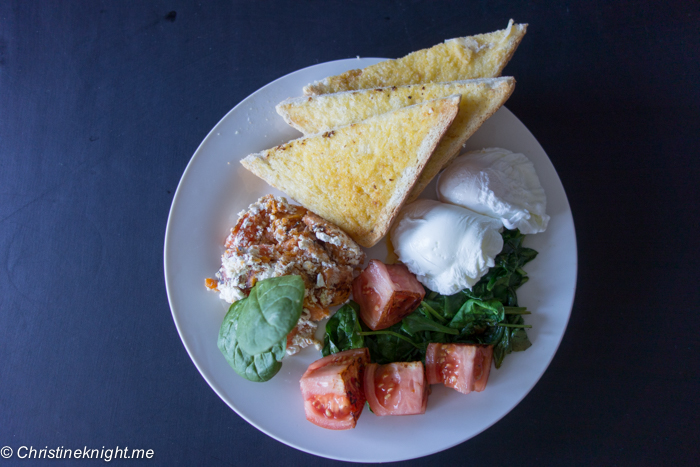 I really enjoyed my smashed pumpkin dish. It really hit the spot for me, and I loved the thick cut toast, plus the delicious pumpkin and feta. All of the dishes were very generous in portion size, too.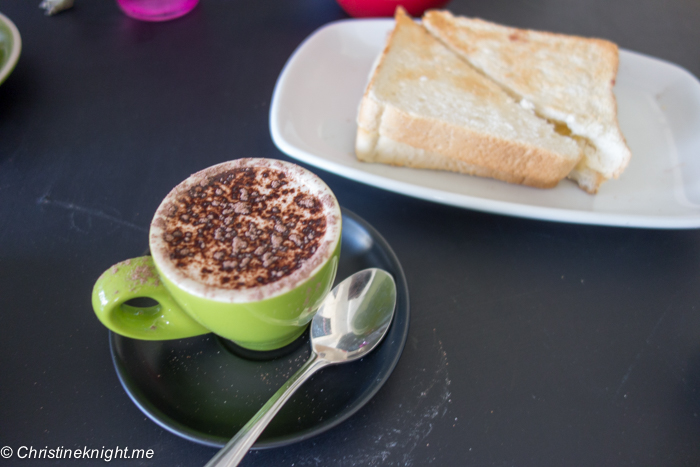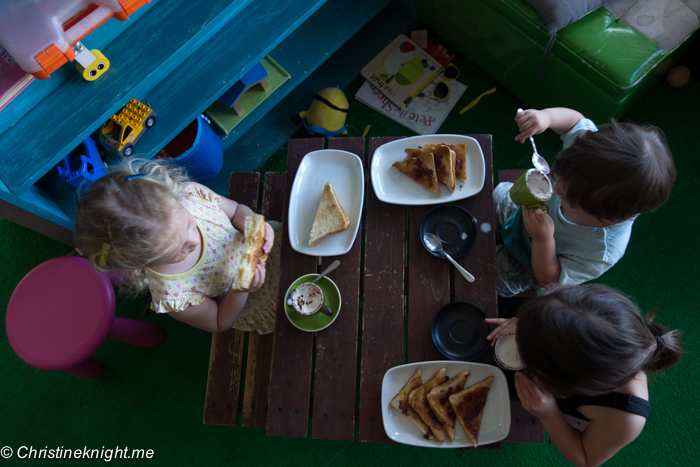 The bathroom is around the back of the cafe, and has a change table – hallelujah!
The cafe has both a fantastic and terrible location. It's wonderful as it is right across the road from the massive Sydney Park, making it a great cafe to team up with a park visit. It's also on a very busy road however, so keep a close eye on kids when you're walking to the cafe. The cafe itself is quite small, so if you arrive on a busy day and need to sit outside, you'll need to also keep a very close eye on little ones.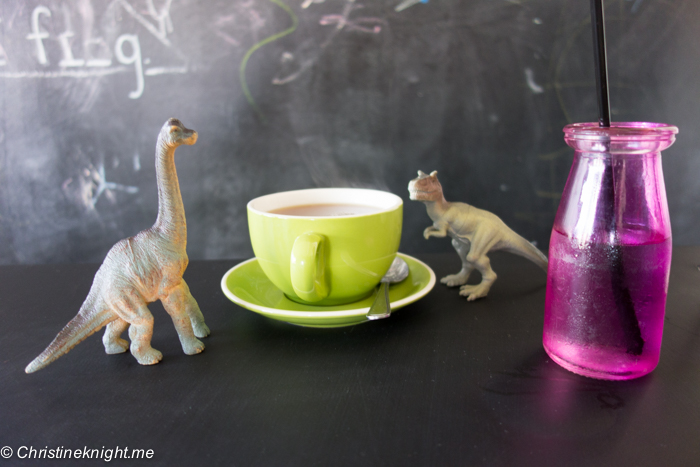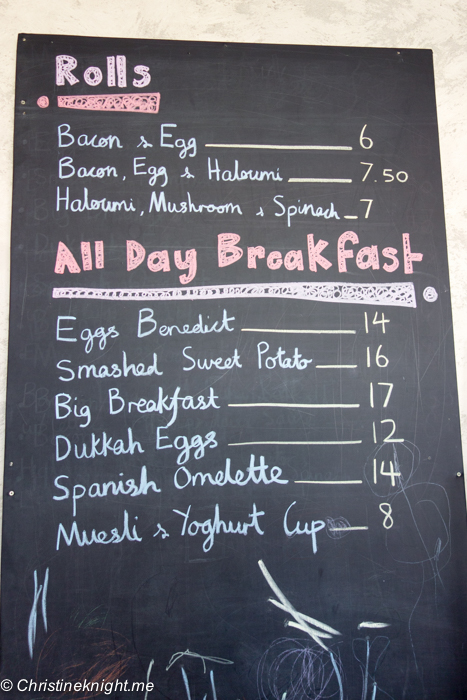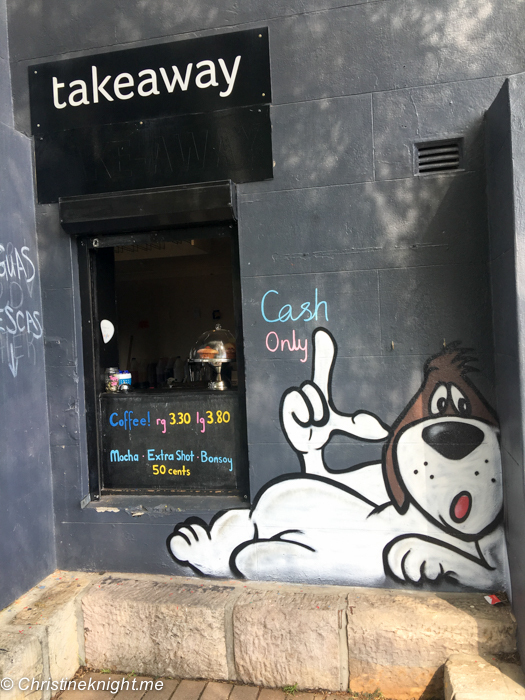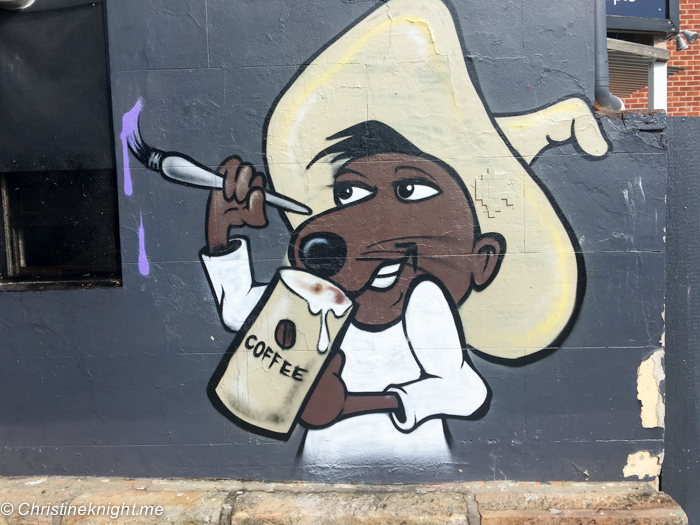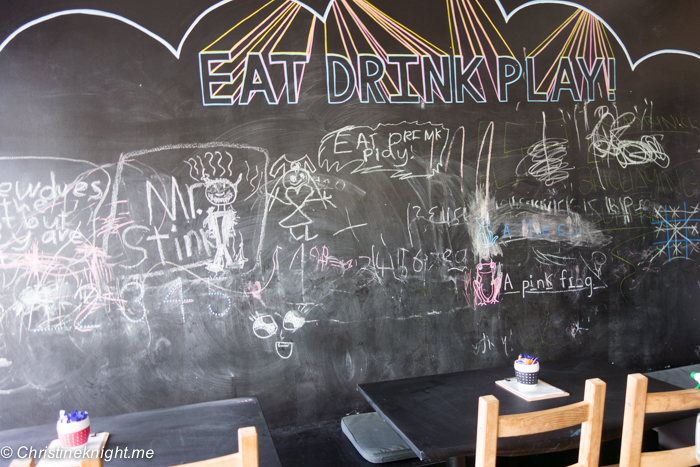 We loved our lunch at Little Tastes and can't wait to go back.
Highchairs: Yes.
Stroller storage: Yes.
Easy access: Yes.
Change tables: Yes.
Kids' menu: Yes.
Little Tastes Cafe
641 King St,
St Peters
Phone: (02) 8084 0015
Prices: $
Hours: Mon-Fri 6am-3pm, Sat 7am- 3pm, closed Sunday.
Get Directions