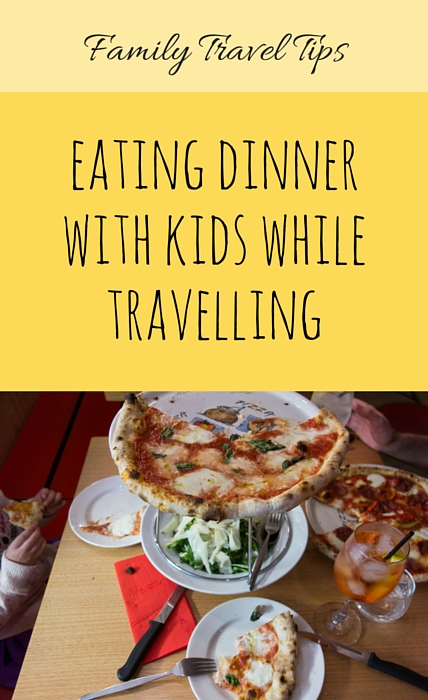 Travel with young kids can be an exciting adventure – but also a challenge when it comes to keeping small ones happy with their need for routine, early bedtime and plain food (white-bread-butter-thats-it-please!).
Day time can be a breeze eating out with kids abroad – it's easy to find kid-friendly cafes or grab a croissant to go. But what do you do at night time, when you would usually be at home, serving plain pasta and a single strawberry at 6pm, with the kids down by 7:30pm? We have found dinner time to be one of the bigger challenges of travelling with a little kid, and I wanted to share some tips that have worked for me, as well as a good friend of mine, Leah from the Kid Bucket List, who has travelled extensively with her two kids around the world, too.
Leah's tips:
When we became parents and started travelling I quickly learned that all the little shortcuts and insider tips we utilised during our travels as a couple didn't transfer across to family travel.
Skipping meals and walking all day; throwing in a late night adventure and totally winging our accommodation is a thing of the past and has required a total reframing of our travel expectations.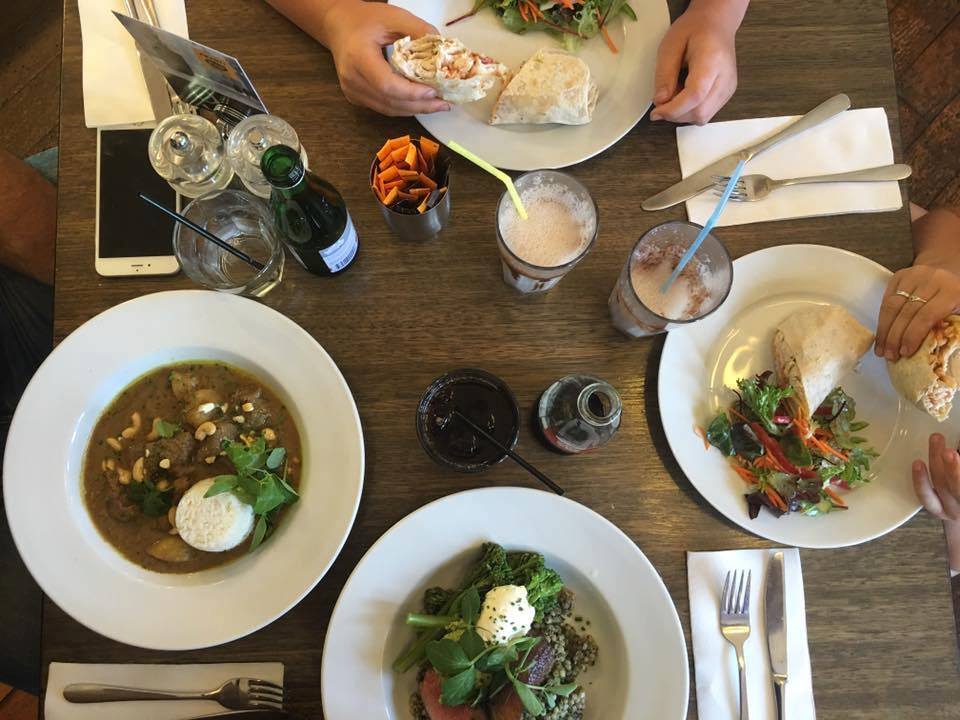 When we travel to new time zones we try to quickly follow the typical routine from home. We plan for three meals at fairly consistent times and bedtimes, although a little flexible at each side, are usually set at around 8pm.
With double rooms often (well, always) cheaper than 1 or 2 bedroom suites, we often find ourselves sharing a bedroom. With bedtime at 8pm for the kids this does mean tv is off as soon as their heads hit the pillow. T and I make use of headphones and our individual devices. Not really the perfect set up, but I do read a lot of books on our trips!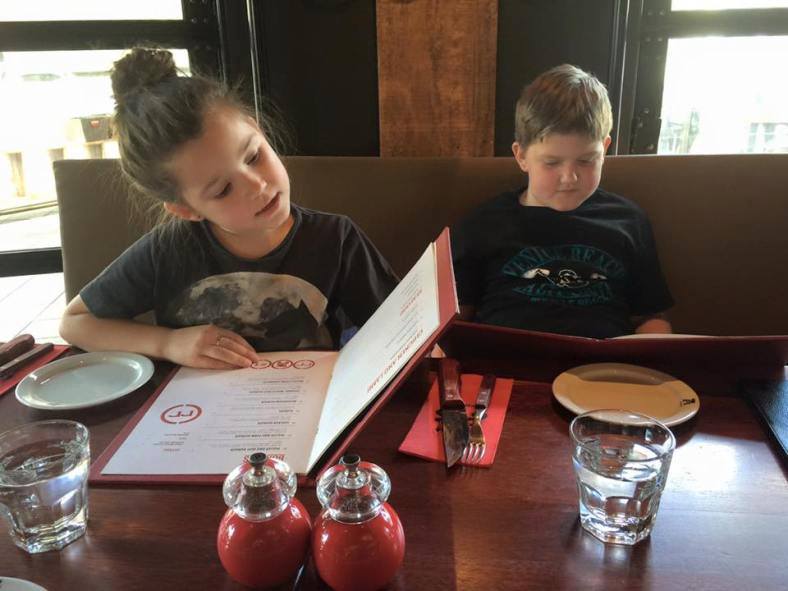 If the kids are tired, we're also partial to dining in our room. Not room service, but ordering at a local cafe and taking it home. We've enjoyed awesome pizza, sushi, tacos and even parmigiana from the little table in our room. I also stock up on lots of snack food within the day or two of arriving anywhere so they're at hand. Full tummies make for happy kids.
Tweaking the way you travel when kids arrive and you'll find it is the greatest adventure of your life!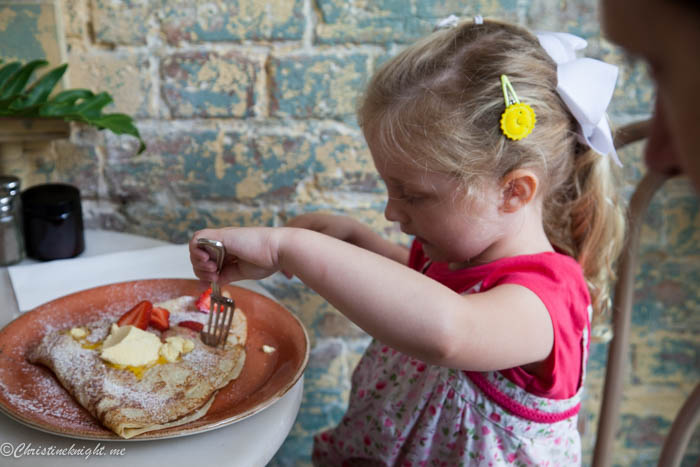 My tips for eating out when travelling with kids:

Eat out all together early: If we aren't jetlagged, we dine together at around 6pm near hour hotel and make sure we have snacks for later for if we get hungry.
Book an airbnb, apartment or suite with a separate bedroom: This is my fave way to travel as it means we can get some basic groceries and make meals for our very fussy child at night and either make food for us, too, or get takeout once she's asleep and shut in another room.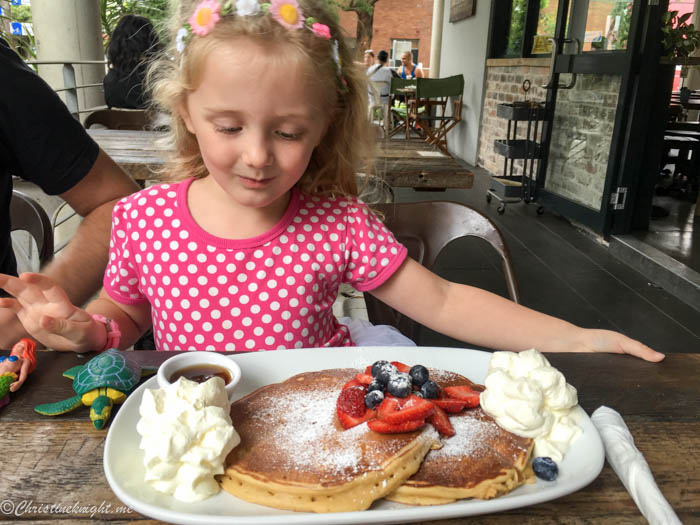 Get a room with a fridge: This is critical for us! See the next point.
Stash plenty of snacks in the room: I always visit a supermarket when we are staying somewhere longer than a few nights and stock up on basics my fusspot daughter will eat, like yoghurt pouches, bread, cheese, butter, cereal and milk. The long-life milk cartons are a particular life-saver. If we have any late-night food emergencies then we know she will always have something she can eat. I've even been known to take Vegemite from home in those small sachets that you get from hotels because they make anywhere in the world taste like home.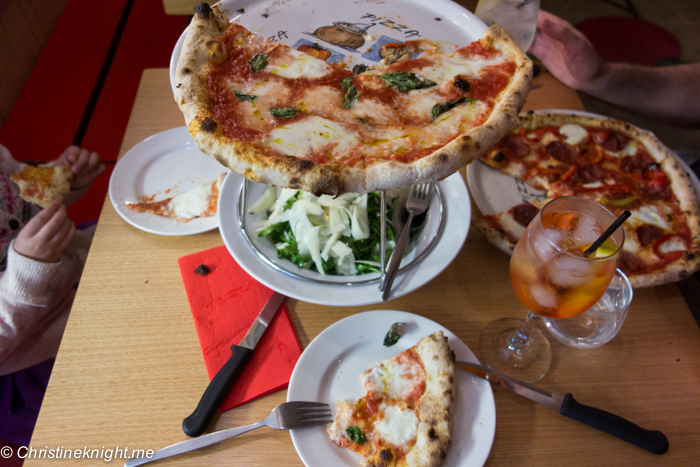 Bring disposable Tupperware: I like to grab food during the day that my daughter will eat, like bread rolls, a croissant, bagel etc, and store it in either a disposable Tupperware container or ziplock bags so when it comes to bedtime, I have something on hand that she is guaranteed to eat that is still relatively fresh.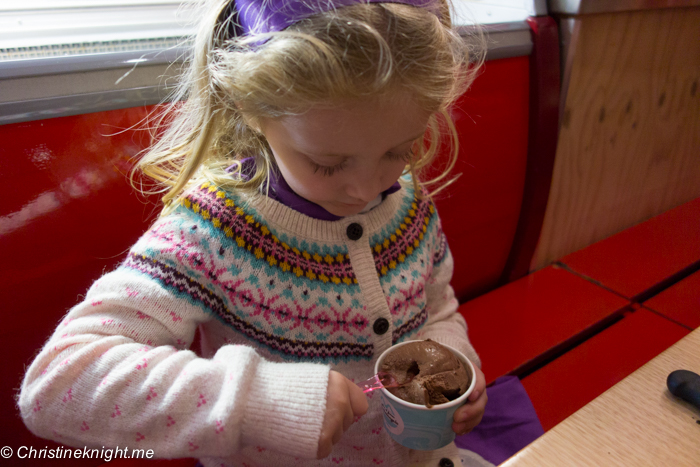 Do you have any more tips for making dinner time easier when travelling?