How to travel the world with kids – without leaving your house
Homebound with itchy feet? Yep, us too. The world and its treasures are still there to be discovered, however, all with a few clicks of the mouse. Take kids around the world and beyond all from the comfort of your living room.
Roar into the zoo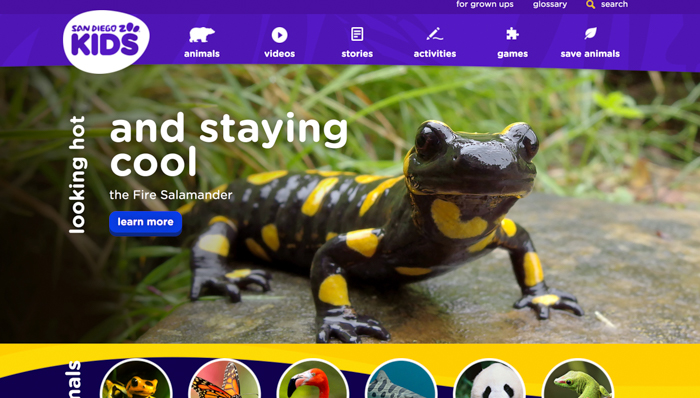 The San Diego Zoo has an excellent website for kids to learn all about animals from the comfort of home. There are plenty of videos to watch, animal-related art and craft activities to make at home, colouring sheets to download, games to play and stories to read. There is a dedicated section to animal conservation to give kids tips on how they can do their part to help save animals from going extinct as well.
Visit an art gallery or museum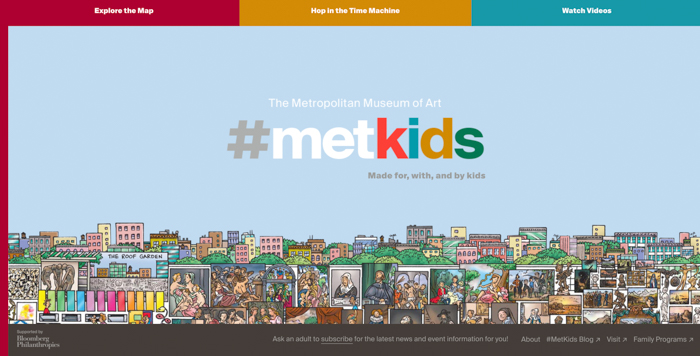 Thanks to the internet, kids can still experience the beauty of art collections around the globe. The Metropolitan Museum of Art, one of our fave galleries in New York, has the excellent online MetKids program so kids jump into a time machine and explore over 5,000 years of art from around the world, discovering fun facts, project ideas and behind-the-scenes videos made by kids along the way.
metmuseum.org/art/online-features/metkids/
Want to see even more art around the world?
This article rounds up the best virtual art gallery tours around the world.
The National Gallery of Victoria is offering free virtual tours of their blockbuster exhibitions as well as free activity downloads for kids.
ngv.vic.gov.au/channel/ and ngv.vic.gov.au/kids
The Salvador Dali Museum in Florida has a virtual tour of the whole museum.
The Louvre in Paris can be toured virtually.
Picasso Museum, Barcelona, has a virtual tour.
courtyard.museupicassobcn.org/virtual-tour
The Guggenheim Museum, NYC, offers a free virtual tour of their contemporary art collection.
Explore the natural history of the world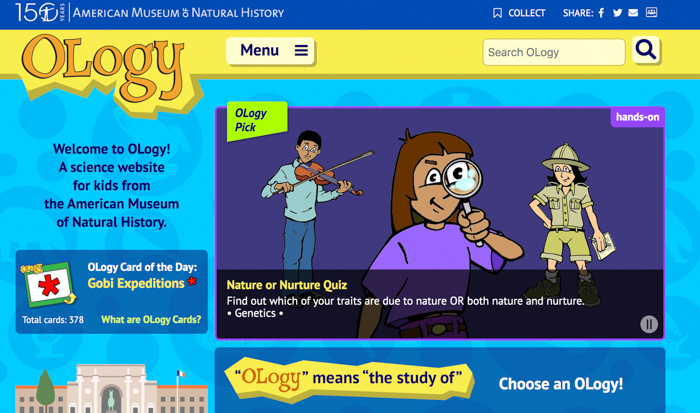 Another of our fave museums of all time, the American Museum of Natural History, has a fantastic science website for kids called OLogy. There are lots of fun science-related activities on the site such as quizzes, games, stories, videos as well as a hands-on section with experiments, colouring books, model-making and more.
Want to see more?
Museums Victoria have gone online. Visit Melbourne Museum, Scienceworks, Immigration Museum all from home.
The Smithsonian National Museum of Natural History has an incredible virtual tour of all of its exhibits online.
Smithsonian National Museum of Natural History
The British Museum has an interactive timeline where users can scroll through time and explore artefacts from all over the world.
The Vatican now has virtual tours including the Sistine Chapel.
Dance your way to the ballet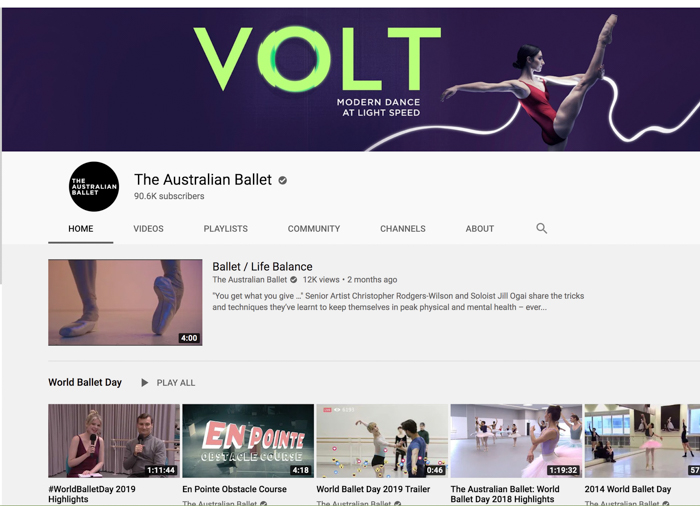 Thanks to YouTube, plenty of the major dance companies around the world have their own YouTube channels packed with videos of their incredible works. You might not be able to see them live for the time being, but get an up close look at dancers in training and performance through these insightful and inspiring videos.
youtube.com/user/TheAustralianBallet
The Royal Ballet is uploading their new season to their YouTube channel to watch for free.
youtube.com/user/ABTBalletTheatre
youtube.com/user/newyorkcityballet
Fly around the world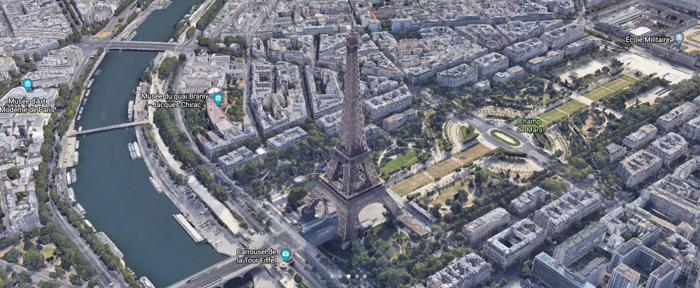 Thanks to Google Earth, you can fly to anywhere you like in seconds. The new Voyager section has games and travel ideas. Stem that wanderlust by visiting the far corners of polar bear central in Manitoba or the Eiffel Tour in Paris.
Visit Disneyland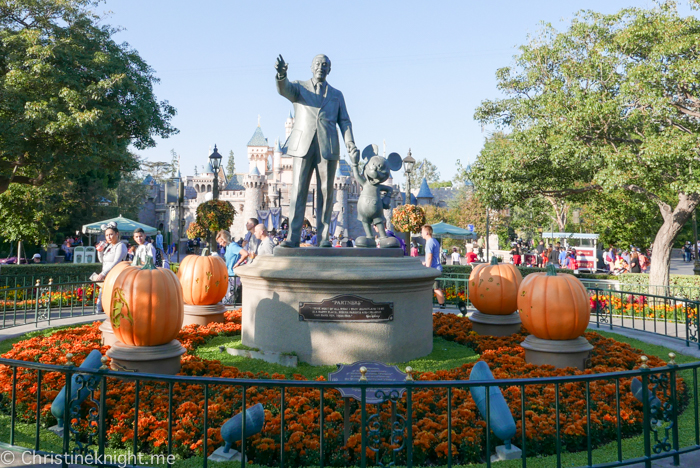 Take a virtual stroll through Disneyland and Walt Disney World thanks to Google Street View.
You can also virtually experience Disney's incredicoaster, Frozen Ever After and the new Rise of the Resistance rides.
Get a full guide to virtually visiting Disneyland.
Get close to nature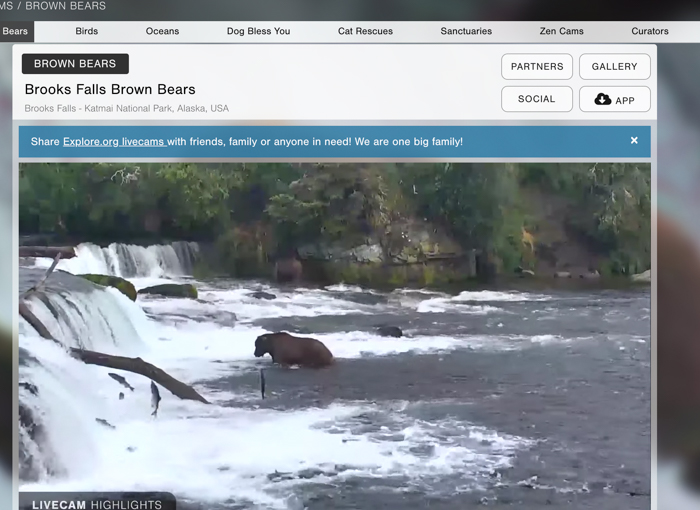 If you can't venture out into nature, let it come to you.
Watch brown bears trying to catch salmon in Alaska.
explore.org/livecams/brown-bears/brown-bear-salmon-cam-brooks-falls
Yellowstone National Park has nine webcams of the park to see the current conditions and hopefully some wildlife going about their business.
Live stream animal cams from around the world.
Dive into the Great Barrier Reef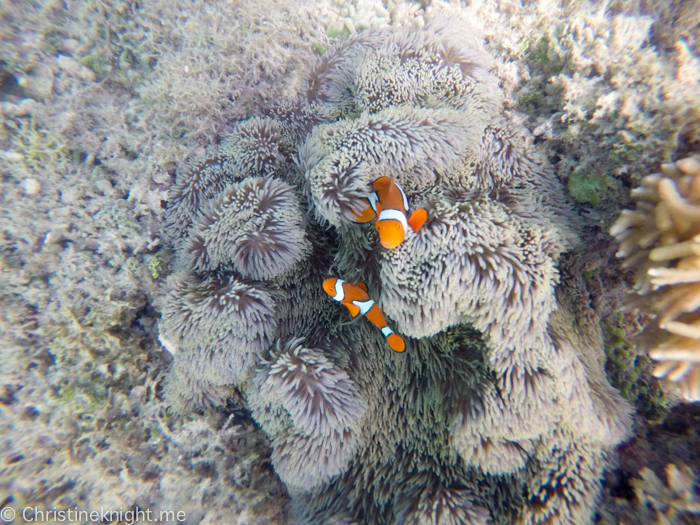 Let Sir David Attenborough take you on an adventure into the Great Barrier Reef.
Blast off into space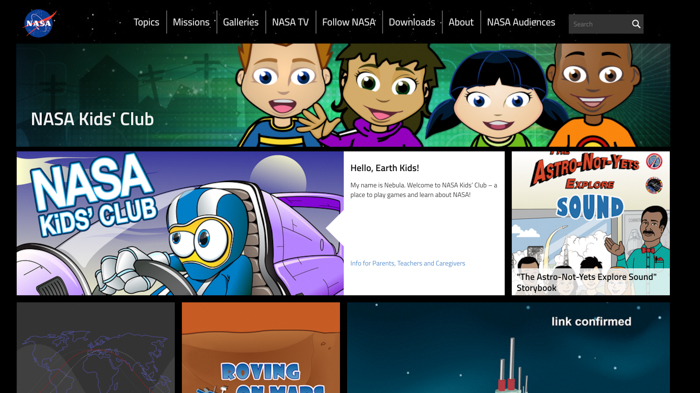 Why stop at the world when you can explore the galaxy? Log onto the NASA Kids' Club page and enjoy educational space-themed games and activities. Learn about NASA and its missions through STEM games and browse their image gallery featuring some of NASA's coolest space pics. Take a look at what life is like in space with the Now in Space slideshow, which introduces young explorers to the crew currently orbiting Earth on the International Space Station, and download activity sheets to do offline.
More things to do at home with kids
Travel the world with kids without leaving your house.
Free online educational resources for kids.
Live stream animal cams from around the world.
Enjoy the perfect virtual day at Disneyland.
Help little ones stay zen with these free online yoga videos for kids.
Get creative at home with these online art classes for kids.
Get fit with kids' exercise videos and online classes.