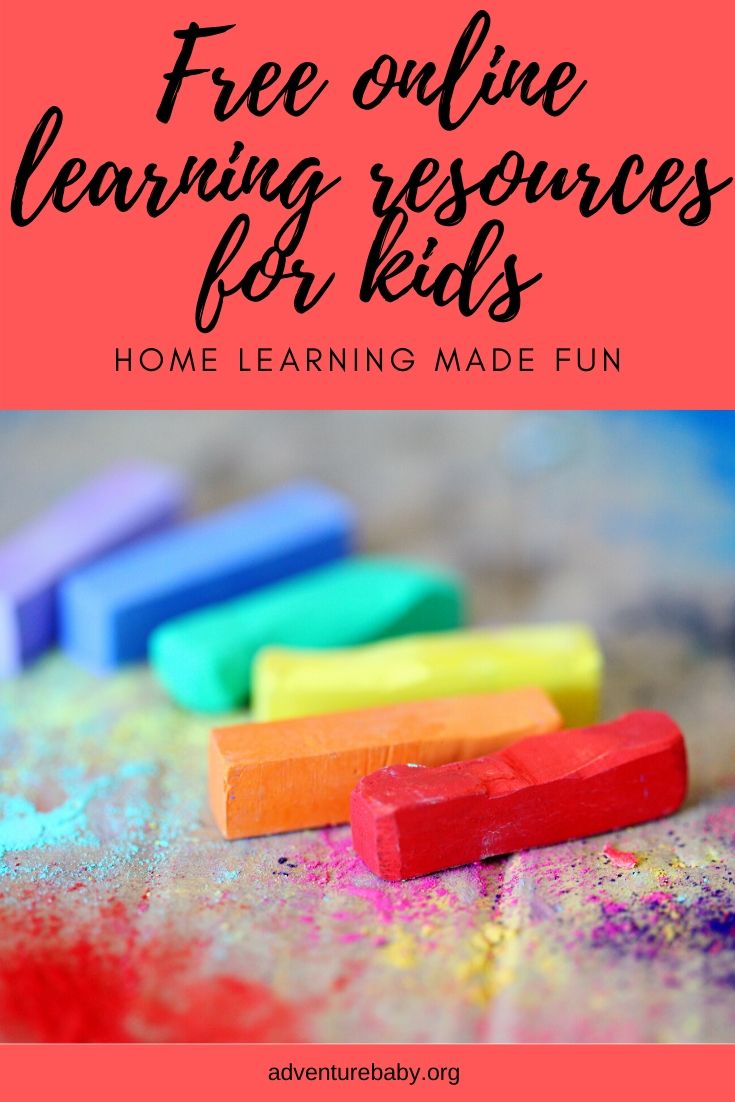 Free Online Educational Resources For Kids
Entertain the kids and keep them learning all at the same time with this handy list of free online educational resources.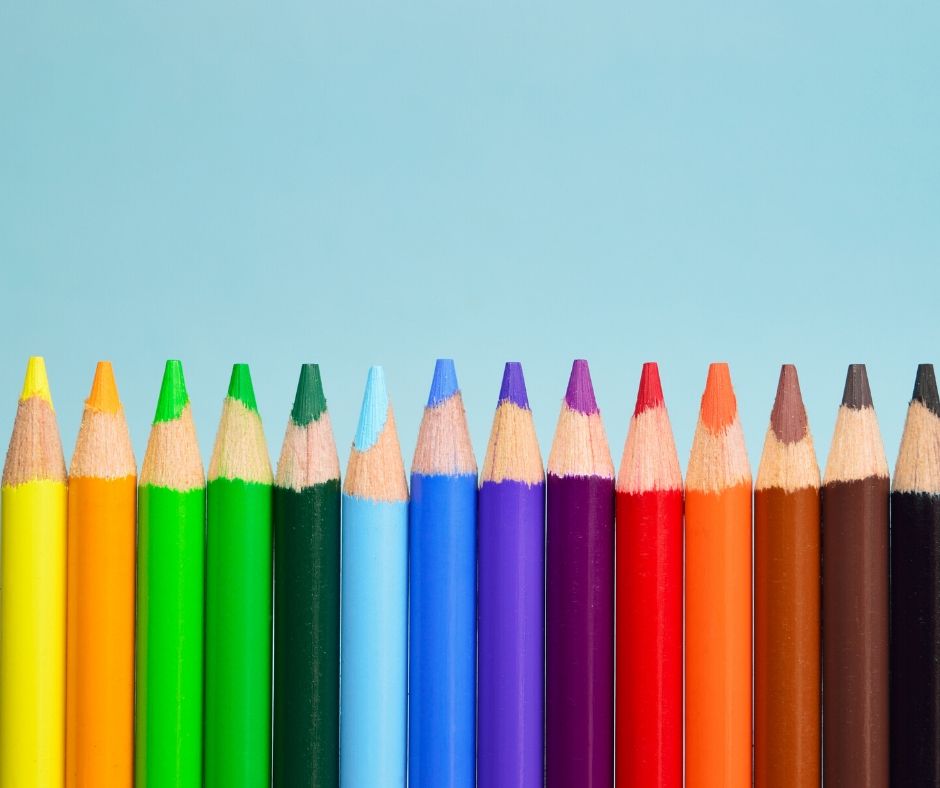 All-rounder sites
The Victorian Government has excellent maths and English resources online.
Scholastic has a great free resource center for families with day-to-day projects to keep kids of all ages busy and learning. Each section is broken down by school grade and has daily suggested activities.
classroommagazines.scholastic.com/support/learnathome.html
KiwiCo, who we have bought science kits from in the past, have a lot of at-home activities for kids of all ages on their website, plus helpful articles on things like teaching kids to wash their hands properly and how to schedule the day for kids if you're schooling from home.
Funbrain is a great collection of math and reading games that are so fun kids won't even realise they're educational.
Khan Academy has an entire homeschooling program free online for kids of all ages.
Usbourne has a Play and Learn section on their website filled with free activities grouped by age: babies & toddler, preschool & early learning, 5-7 year olds, 8-11 year olds, and virtual days out. The activities cover a range of subjects including art, literacy and science.
usborne.com/play-and-learn-at-home/
BBC Kids has released a website featuring bite-sized lessons for kids broken up into school grades and subjects.
Literacy
Penguin Books has free activities for kids and suggestions on how to encourage reluctant readers.
We particularly loved the create your own graphic novel with Super Sidekicks activity.
penguin.com.au/activities/2598-at-home-lesson-how-to-create-a-graphic-novel-with-super-sidekicks
Redgum Book Club has launched a free book reading reading video streaming platform with content from Australian authors and publishers
redgumbookclub/the-launch-of-a-free-book-reading-video-streaming-platform-with-content-from-australian-authors-and-publishers
Author David Williams has released 30 free audio books for kids.
secretldn.com/david-walliams-audio-stories/
NASA has introduced Story Time From Space where astronauts ready bedtime books to kids.
facebook.com/storytimefromspace
Story Online features well-known actors read children's books.
Audible has released hundreds of free audio books.
Eric Carle reads The Very Hungry Caterpillar.
https://www.facebook.com/CarleMuseum
Josh Gad (AKA Olaf) reads bedtime stories over video.
Walker Books has lots of activities for kids of all ages that relate to some of their best-selling kids' books, including Where's Wally.
Orchard Books, who produce the Rainbow Magic series, have a range of downloadable activities for fans of the series.
orchardseriesbooks.co.uk/rainbow-magic
Hachette Books, who produce books including Giraffes Can't Dance, have a range of downloadable activity sheets, particularly good for the under 5 set.
Penguin books NZ has released Slinky Malinky activity sheets.
Maths
Mathletics has free downloadable activity sheets.
Science
Fizzics Education has 150 science experiments to try at home.
Coding and Typing
Typing Club is an easy way for anyone, including kids, to learn to touch type.
Minecraft Education Edition is game-based learning platform that promotes creativity, collaboration, and problem-solving in an immersive digital environment.
Code Club is a place for kids to learn to code through fun projects and step-by-step guides that will have them creating animations, games, websites and much more.
Languages
Duolingo Kids is an app that teaches kids to speak French or Spanish. It's fun and easy to use.
Download it from the iTunes Store.
Animals
WIRES have released free colouring sheets, fact sheets and activities for school kids to learn about Australian animals.
http://www.wires.org.au/kids-pages
San Diego Zoo has plenty of information and games to learn about animals and conservation.
Melbourne Zoo and Werribee Open Range Zoo have set up cameras so you can watch live streams of the animals from home. Baby snow leopards, penguins, giraffes, lions and more!
Monterey Bay Aquarium have ten live webcams featuring animals from sea otters to jellyfish.
montereybayaquarium.org/animals/live-cams
Atlanta Zoo have a Panda Cam.
The Cincinnati Zoo is streaming animal safaris on their Facebook page, website and YouTube channel.
Live stream more animal cams from around the world.
Art & Crafts
Ken Done has a series of educational downloads on his website for years 3 – 11 that help kids enjoy and appreciate art.
Mo Willems, author and illustrator of the Elephant and Piggy books is conducting free doodling lessons online.
kennedy-center.org/education/mo-willems
ABC Kids has downloadable Bluey craft activities.
The official Bluey website has lots of Bluey craft ideas.
Penguin Books has uploaded Bluey colouring in sheets.
penguin.com.au/activities/2594-bluey-colouring-in-activities-for-the-whole-family
Matt Cosgrove has offered free Macca the Alpaca printouts online.
The National Gallery of Victoria is offering free virtual tours of their blockbuster exhibitions as well as free activity downloads for kids.
ngv.vic.gov.au/channel/ and ngv.vic.gov.au/kids
Ballet Papier has some lovely free ballet-themed printouts to download.
MetKids helps kids learn about 5,000 years of art.
metmuseum.org/art/online-features/metkids/
The Louvre in Paris can be toured virtually.
Picasso Museum, Barcelona, has a virtual tour.
courtyard.museupicassobcn.org/virtual-tour
The Salvador Dali Museum in Florida has a virtual tour of the whole museum.
Casula Powerhouse Arts Centre has prepared a range of activity sheets and accompanying videos to entertain kids at home.
casulapowerhouse.com/visit/cpac-digital-program/art-activities
Agriculture
The Royal Agricultural Society of NSW has plenty of great, free resources to download on topics such as where our food comes from and how farms work.
History, Geography and Social Sciences
The Australian Museum has created a new section on their website called Inside Out, which includes a homeschool resources section with activities to make, play and watch. Some fun activities to do at home including making a frog habitat in your backyard and creating a rock engraving.
australianmuseum.net.au/inside-out/homeschool-resources/
The Australian National Maritime Museum have loaded lots of activity sheets to their website.
sea.museum/kids-activity-sheets
The Australian National Museum has a fantastic make-at-home tutorial section on their website. The arts and crafts based activities are based on history and culture.
Sydney Living Museums has uploaded a range of craft activities and recipes related to Sydney's historic houses and exhibitions to enjoy at home.
sydneylivingmuseums.com.au/children-and-family
The State Library of NSW have a large selection of history, geography and English activities and programs for primary school and high school-aged kids.
sl.nsw.gov.au/learning/learning-home
The Smithsonian National Museum of Natural History has an incredible virtual tour of all of its exhibits online.
Smithsonian National Museum of Natural History
Museums Victoria have gone online. Visit Melbourne Museum, Scienceworks, Immigration Museum all from home.
The British Museum has an interactive timeline where users can scroll through time and explore artefacts from all over the world.
Google Earth lets you fly around the world in seconds and see famous cities up close.
The American Museum of Natural History has lots of fun science-related activities on the site such as quizzes, games, stories, videos as well as a hands-on section with experiments, colouring books, model-making and more.
Discovery Education runs virtual field trips. Journey to Churchill, Manitoba, Canada for the annual polar bear migration.
discoveryeducation.com/learn/tundra-connections/
The Great Wall of China can also be toured virtually.
thechinaguide.com/destination/great-wall-of-china
National Geographic Kids is filled with games, and articles around the topics of geography, history, art and culture, plus a fun Kids Club section.
Yellowstone National Park has nine webcams to watch nature going about its daily business.
Space
Access Mars with Google lets kids explore the surface of Mars on the Curiosity Rover.
Music
The Melbourne Symphony Orchestra is now streaming upcoming performances online.
The Metropolitan Opera, NYC, is streaming their performances live every night, with recordings available for 20 hours after each show.
Online Music Lessons offers live music clsses.
Fitness / Health
Yoga is great for health and stress release. Try one of these free videos for kids.
Free online yoga videos for kids
Cosmic Kids Yoga is our fave online yoga resource.
youtube.com/user/CosmicKidsYoga
Resources That Charge A Fee
ReadingEggs is perfect for literacy activities. They have hundreds of structured lessons, fun online reading games, and over 2500 e-books for children aged 2–13.
More ideas for things to do with kids at home
Travel the world with kids without leaving your house.
Free online educational resources for kids.
Live stream animal cams from around the world.
Enjoy the perfect virtual day at Disneyland.
Help little ones stay zen with these free online yoga videos for kids.
Get creative at home with these online art classes for kids.
Enjoy free Disney activities for kids and adults.
Get fit with kids' exercise videos and online classes.