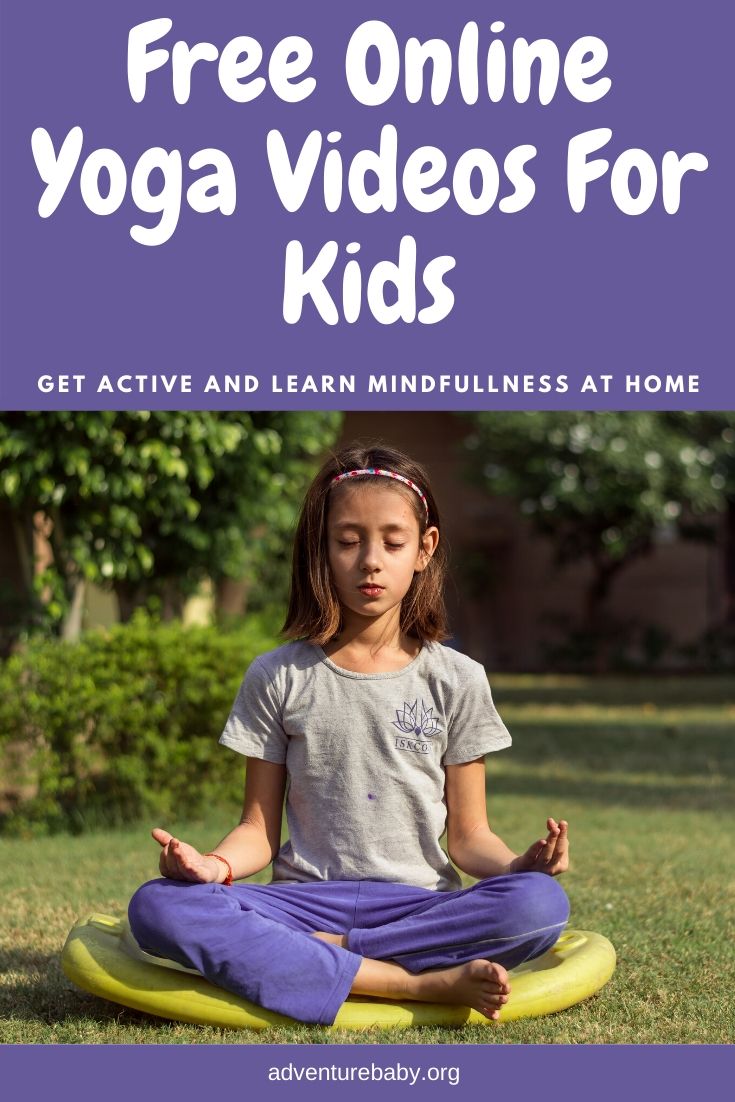 Free Online Yoga Videos For Kids
Help kids stay calm, keep active and learn mindfulness with these free online yoga videos for kids. Namasté!
I will stay but saying that I am a yoga devotee, and have been for years. Yoga has been part of my weekly, often daily, fitness routine for years, and recently I've bene involving my daughter in the practice.
Yoga is an excellent activity for both kids and adults. For kids, yoga has many benefits. It helps them to slow down, relax and unwind. It encourages body awareness and enhances flexibility, strength and co ordination. Yoga can also help kids with their concentration and to feel calm. While doing yoga, kids can connect with their inner self and begin to practice mindfulness, which helps reduce stress and mental health in general, plus helps improve sleep!
We practice yoga together in many ways. Sometimes we do yoga poses together based on these kids Yoga Pretzel cards, and sometimes we do videos – either those aimed at kids or suitable for all ages.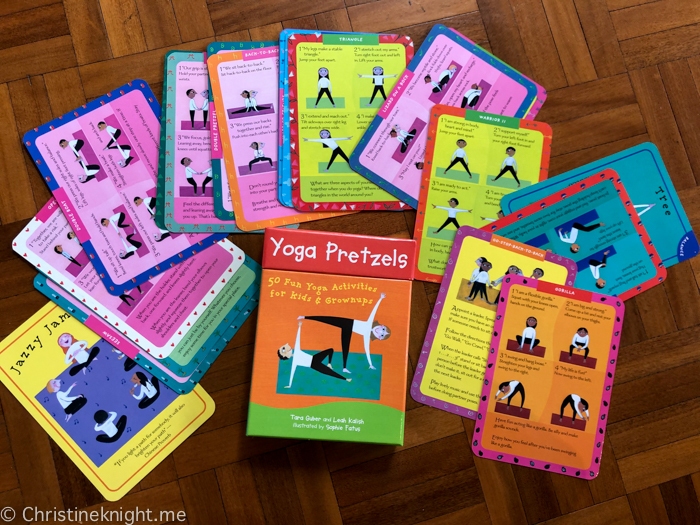 Whichever way you practice, you can enjoy the benefits listed above, as well as connecting with your kids by spending quality time together.
Here are four free online yoga videos for kids to try this week.
Cosmic Kids Yoga
Our number one favourite online yoga videos for kids is Cosmic Kids Yoga. These videos are super fun and creative, often themed to pop culture like the popular Trolls movie. Cosmic Kids Yoga helps kids enjoy yoga through stories with videos designed for kids ages 3+.
youtube.com/user/CosmicKidsYoga
The Karma Class
This brand new online platform is suitable for kids ages 1.5 and up, all the way to teens. Classes are free and include breathing exercises, mindfulness activities and yoga classes designed to help families remain calm, healthy and strong.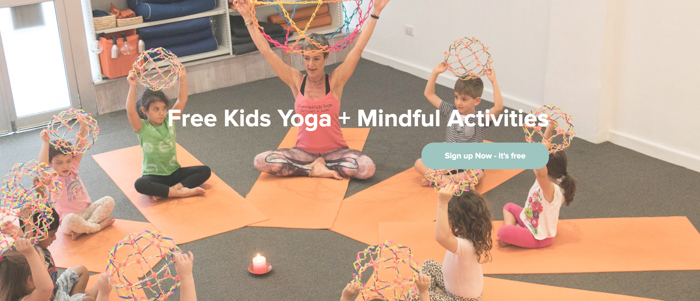 Flying Yogis
This Sydney-based practice is posting yoga videos for kid on their Facebook page. We have attended their yoga and acrobatics classes in person in the past and loved them.
facebook.com/FlyingYogisAustralia
Adriene has a cult following on YouTube, where her library of videos includes over 500 yoga tutorials, including plenty that are aimed at beginners and kids.
This is a great children's yoga video to try with yogi Join Jessica and Ava – designed especially for kids! This is a short yoga sequence perfect for littles using animal-inspired poses to build strength and balance.
Alo Yoga
This is a great 15-minute yoga class for kids with teacher Alissa Kepas. Alissa is passionate about yoga and does lots of classes for all ages, from preschool / elementary to upper grades and teens.
Alissa's free nature yoga video for kids.
More of Alissa's online yoga videos for kids.
StoryHive
Enjoy this colourful family-friendly yoga class with Sophia Khan. The video is aimed at total beginners so is a good introduction to yoga with a warm up, breathing practice and poses, and cool down.
The Karma Class
Beth Borowsky, founder of The Karma Class has created an online kids yoga and mindfulness program to help children with their stress and anxiety and to stay calm – especially during Covid 19. While there is a complimentary platform, she has also just released member-based option for $19/month which includes 30 videos to start with and many more to come.
More things to do at home
Travel the world with kids without leaving your house.
Free online educational resources for kids.
Live stream animal cams from around the world.
Enjoy the perfect virtual day at Disneyland.
Help little ones stay zen with these free online yoga videos for kids.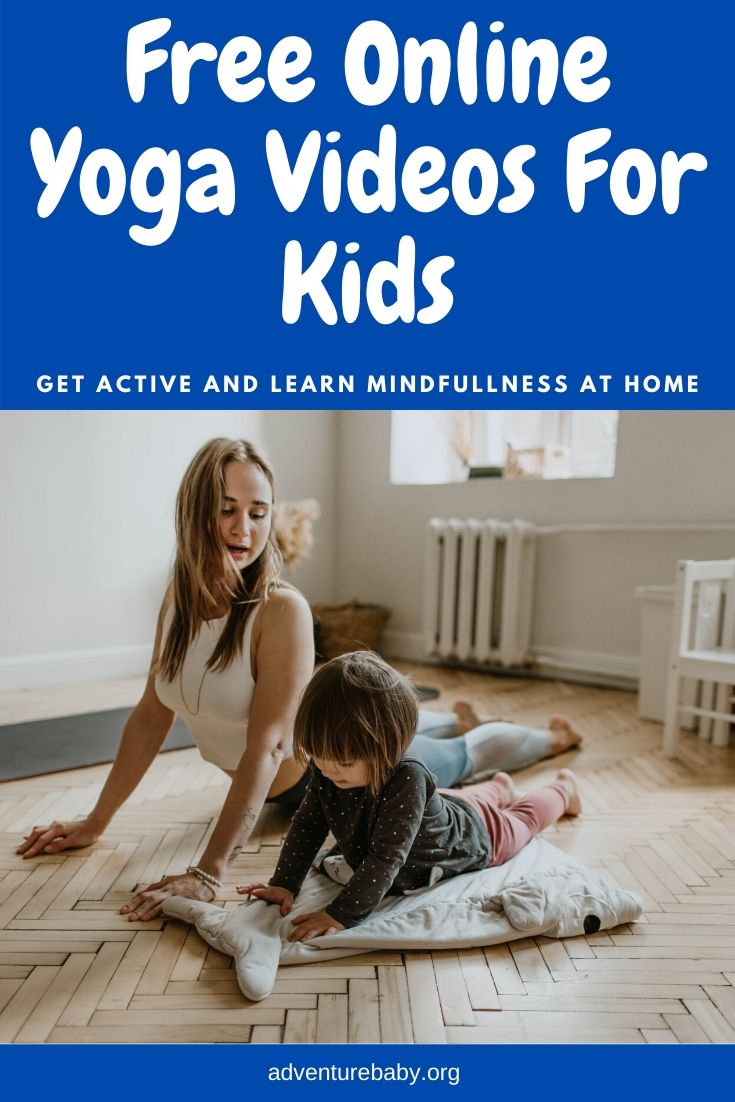 Photo by Jyotirmoy Gupta on Unsplash