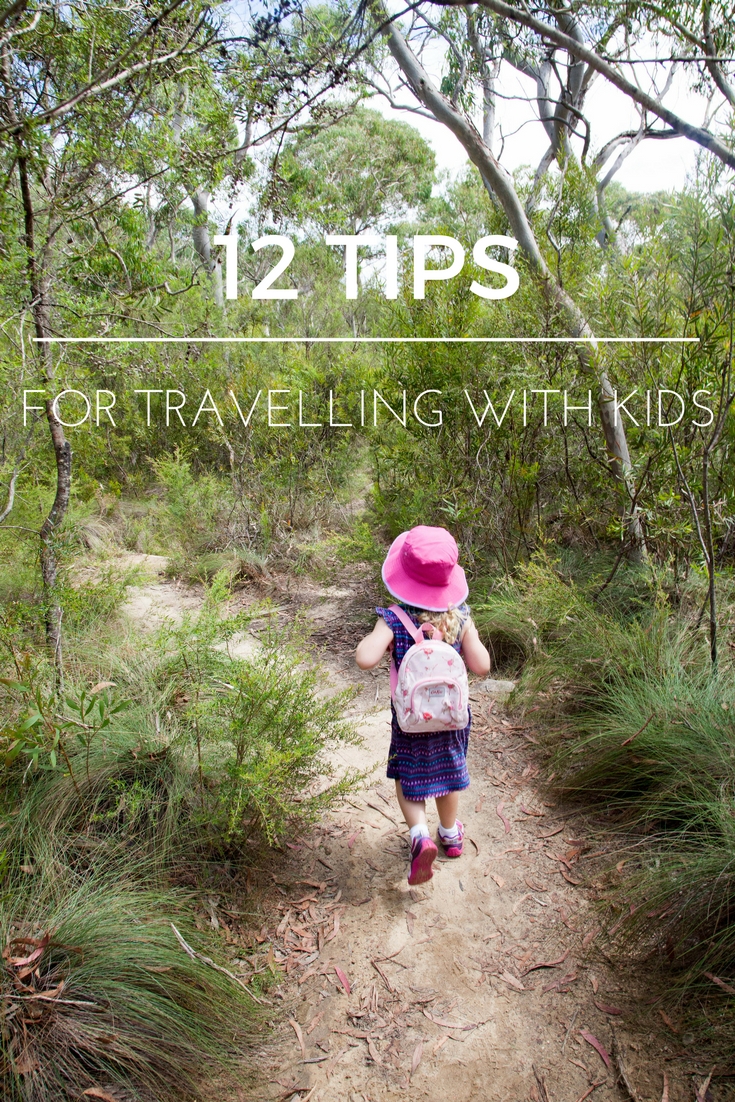 When kids come along, it's an adjustment in many, often unanticipated, ways. If you're like us, a couple who loves to travel, there's no reason why you can't keep journeying around the world with your new sidekick in tow. A bit of planning (ok, a lot of planning), and these helpful tips will help make your next family holiday run smoothly.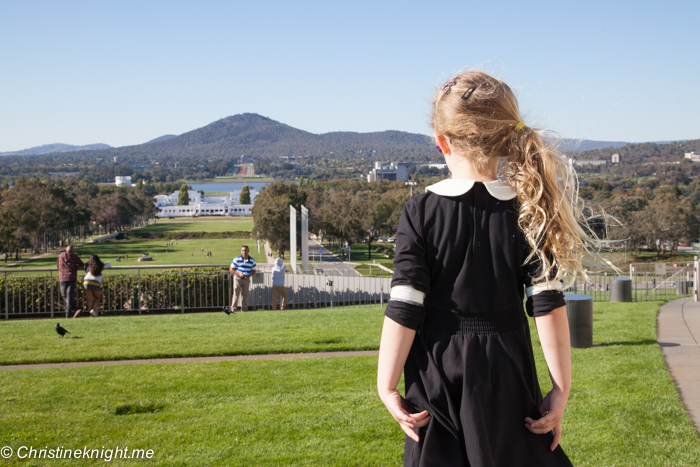 Make lots of lists
Preparation is always the key! A few weeks before a big trip write down a list of everything that you need to buy, pack and prepare for your trip and categorise it according to the timeliness. It should include things like "empty the fridge", "take out the garbage", "buy batteries", "charge cameras", "put on mail hold" as well as a packing list. Check everything off and leave the house stress-free knowing you haven't forgotten anything.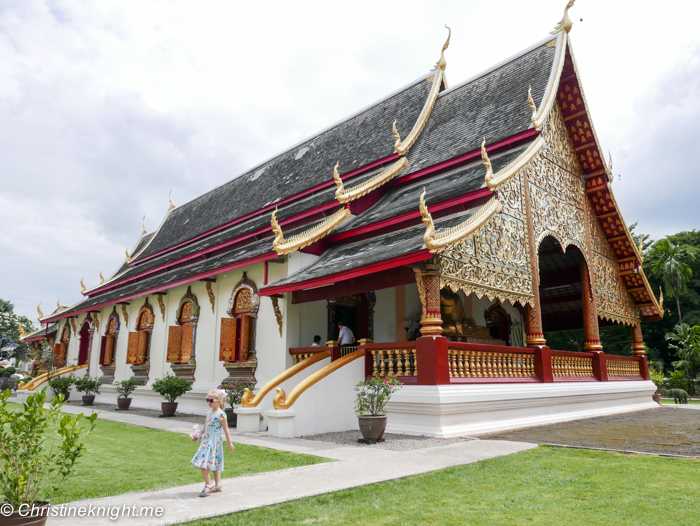 Check visa requirements
Do you need a visa to travel? Contact the consulate of the country you're planning to visit well in advance. You might need to apply for an ESTA if you're visiting the United States or an eTA if you're heading to Canada. Don't leave it to the last minute to apply. Visas can take months to organise.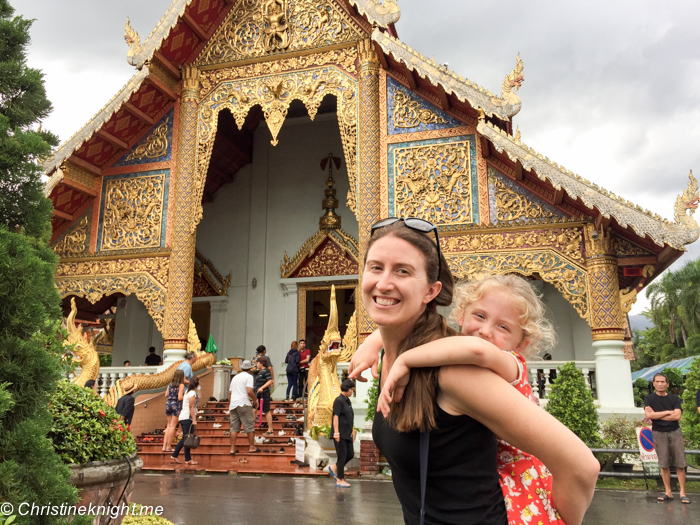 Know your baggage limits
Check your baggage limits for each flight before packing, including the number of bags allowed and weight per bag. We have a portable luggage hand scale (like this one) that we keep in our suitcase to make sure we don't get hit with excess baggage fees at the airport and always pack a foldable bag inside our luggage to bring home loot we accumulate.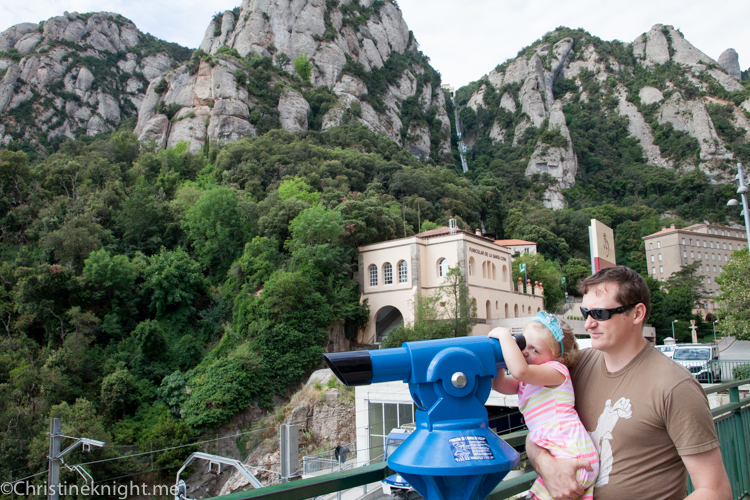 Buy advance tickets to attractions online
Not only are many attractions cheaper if you buy them in advance, it also means you don't risk spending hours queuing or miss out on seeing something entirely. Many tourist attractions are also cheaper see when you buy a combination city attraction pass that includes many of the top sights in a city. Even if you can't buy your tickets online, at the very least double check the attraction is open on the day and time you're planning to visit. For example, many museums are closed on certain week days, like Mondays or Tuesdays.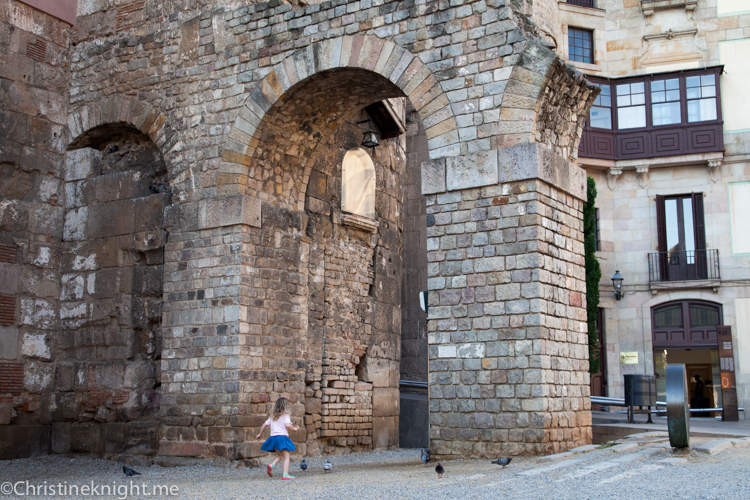 Get travel vaccinations
Are your vaccinations up to date? Do you need additional vaccinations depending on the countries you're visiting? Schedule an appointment with your doctor at least two months before your flight dates to get info on any destination-specific vaccines you and the kids might need. Find out more about vaccinations on the Australian Government website smartraveller.gov.au.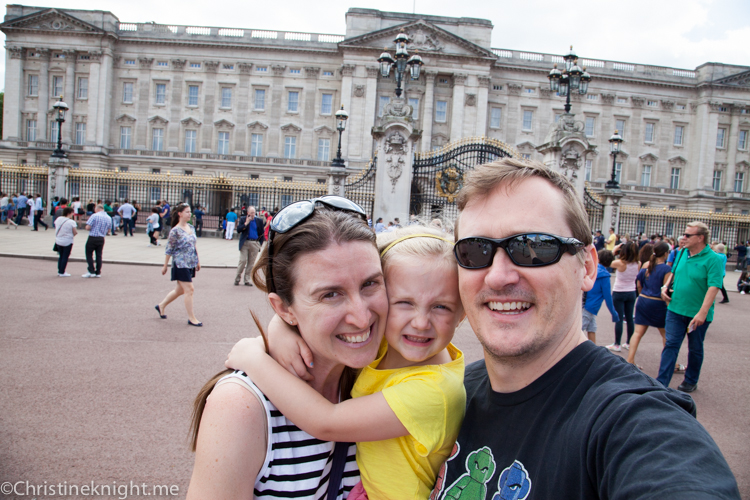 Buy travel insurance
Absolutely never travel without insurance! Worst case scenarios can absolutely happen and you need to be protected in case of serious illness, accidents and bag loss or theft, plus if your trip is cancelled or postponed. Some policies cover dependent children and grandchildren without charging any extra, so check if your policy offers this benefit and, if so, what the conditions (if any) might be. Lastly, read the Product Disclosure Statement (PDS) carefully to make yourself aware of what is and isn't covered. Get more info on travel insurance.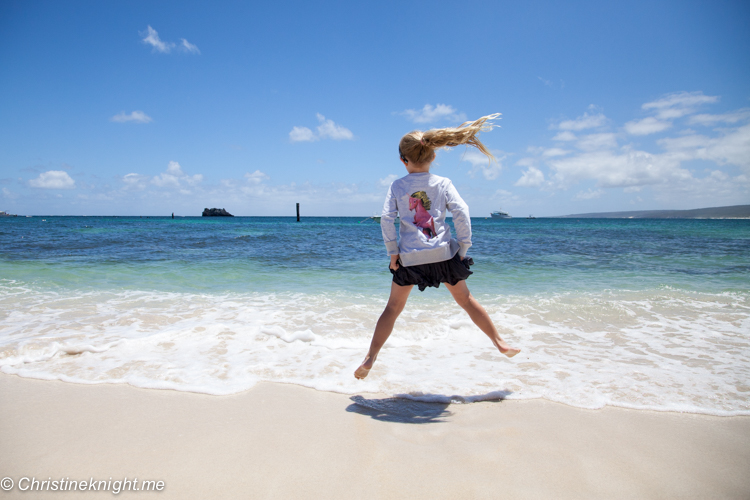 Use the hotel concierge
Your hotel concierge will be a top source of information on your destination, so don't be afraid to ask for their tips on where to eat and visit with kids.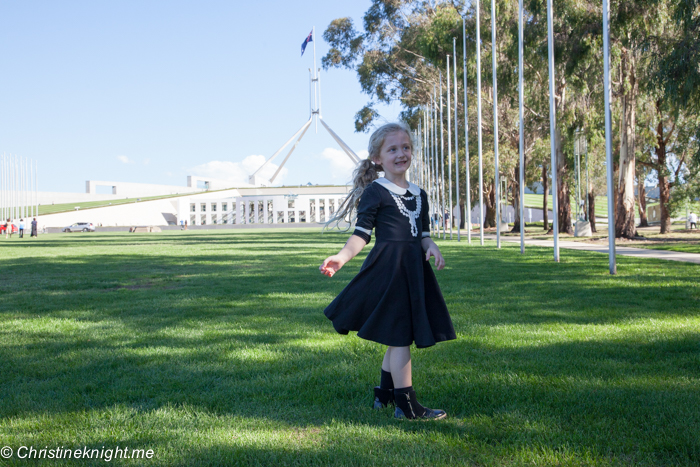 Watch out for different safety standards
Stay vigilant when it comes to the different safety standards when travelling around the world, including child safety standards for pools, balconies, car seats and play equipment, which could be much laxer than they are in Australia.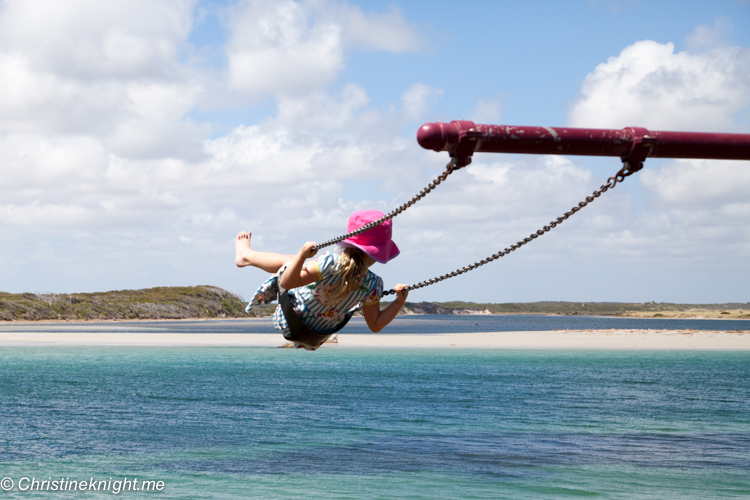 Read up in advance
Find family travel blogs on your destinations! I usually find that blogs, combined with the destination's tourism sites, are the best way to find out what attractions are the best suited for kids, as well as finding out about hidden gems that are off the tourist path, like really great parks or playgrounds, kid-friendly eateries and events for families. A few of my fave family travel blogs for international destinations include Travel Babbo, y Travel Blog and Boy Eats World.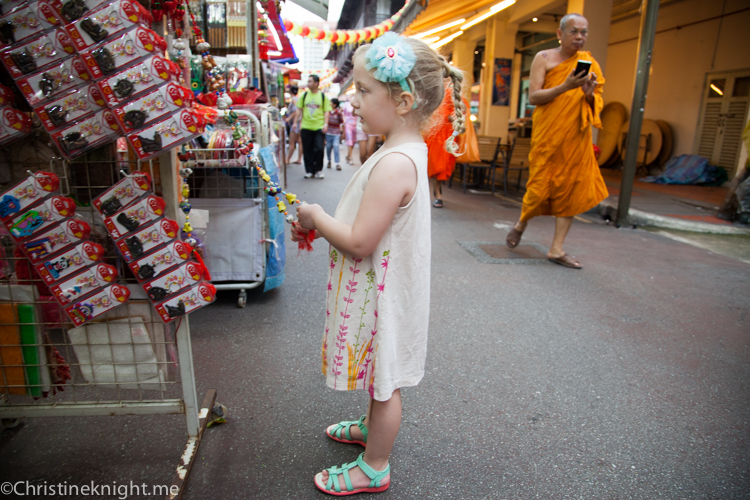 Pack the essentials
We never leave home without: wipes (both baby and anti bacterial), sunscreen, mosquito repellant, children's pain killers, empty refillable water bottles, a backpack (we use this one that folds into a small pouch), plastic bags like nappy sacs or doggy bags for emergencies, ziplock bags for half eaten food or snacks, kid headphones and universal power adaptors.
I also pack emergency medication for the whole family, including kiddie and adult Nurofen and Panadol (which are hard to find overseas), broad spectrum antibiotics, rehydration sachets, plus a medical kit for scrapes and cuts with disinfectant and wound dressings. We actually used these on our trip to Dubbo, in the photo below, when Cheese slipped on a log and took a giant chunk out of her leg.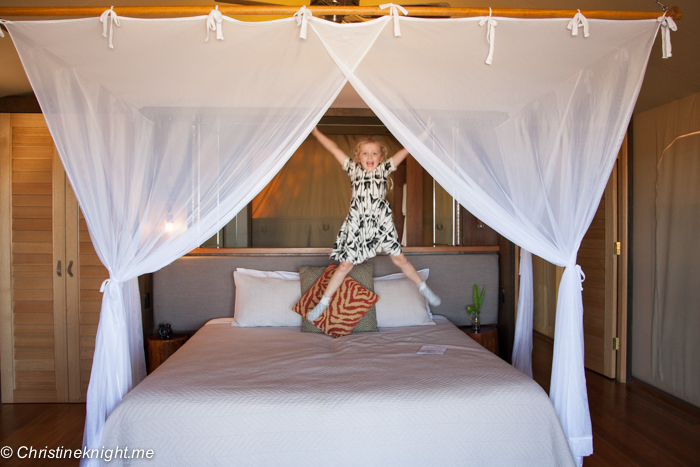 Find out what your hotel includes
Some hotels charge extra for rollaway beds or crib hire. Rollaway beds in particular can also be rented on an "as available" basis rather than a guarantee and can attract a surcharge. Check with the hotel in advance and ensure there are enough beds for your whole family.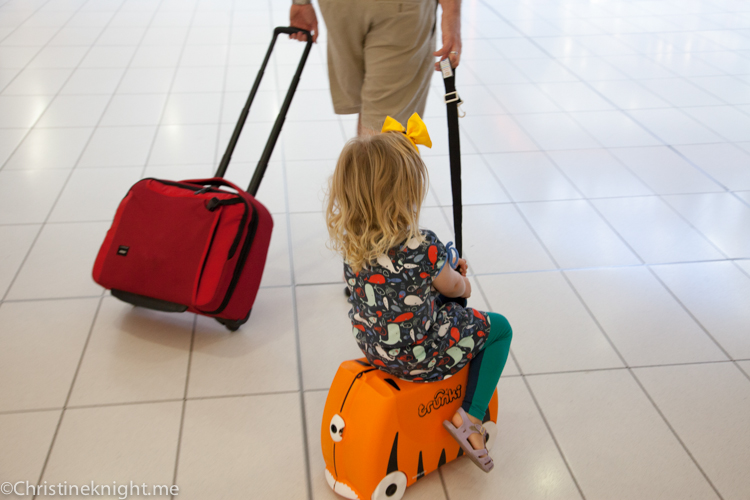 Prepare for flights
Read up on what you can take on board or check in as part of your free baggage allowance. The usual rule is that strollers, portacots and car seats can all be checked in for free, and car seats are usually allowed on board as additional carry on luggage. Check with your airline in advance, however, to confirm this is the case. You will also need to request a baby or child special meal in advance of your flight date, or have your travel agent do so at the time of booking.
Traveling with a baby? Get all the tips you need to make flying with a baby successful.
Travelling with a toddler? You might also want to try one of the new travel inflatable cushions to help your child lie down flat during overnight flights.
Ready to fly? Tell me where you're heading to next!
Find the best travel strollers here.
Are you heading off soon on an adventure? Use this checklist to ensure your trip runs smoothly.
Not sure if travelling with kids is a good idea? Head this way to find out some great stories on adventurous families.
This blog post was produced in partnership with Westpac. All tips and opinions are my own.