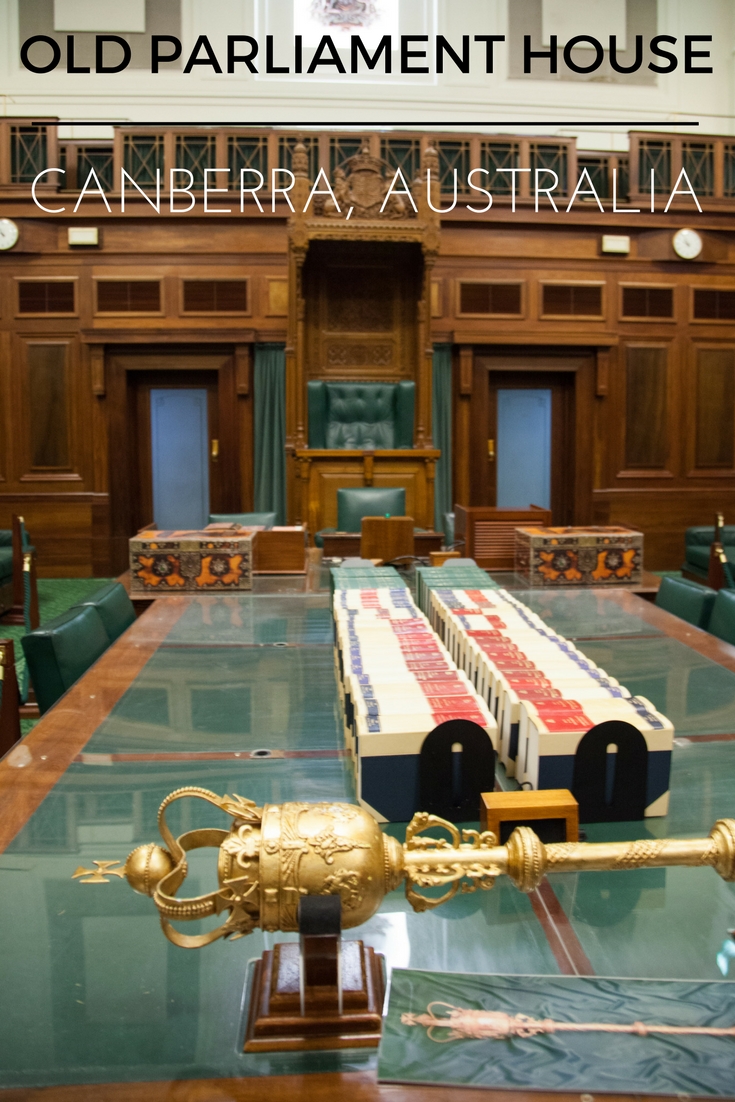 A visit to Canberra is a journey through our nation's past. It's impossible to visit Australia's Capital City without recognising where we've come from and, also, where we're going. It's one of the best things about visiting IMHO. An important place to make a stop to learn about our past is Old Parliament House, known formerly as the Provisional Parliament House, was the seat of the Parliament of Australia from 1927 to 1988.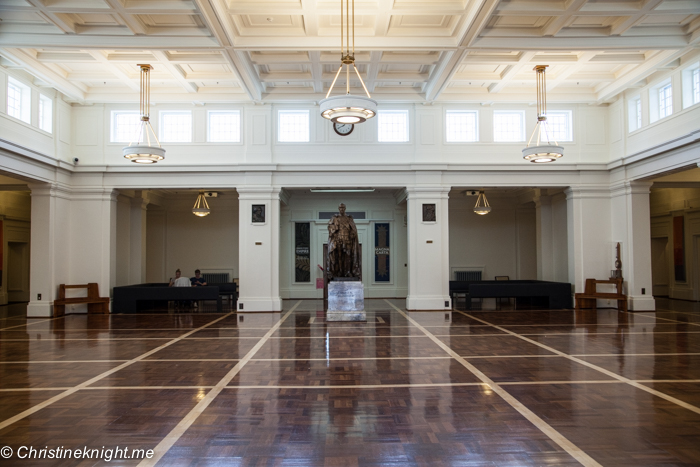 Old Parliament House is now a Museum of Australian Democracy, and an exciting place to visit to really get a feeling what life was like in politics during this period.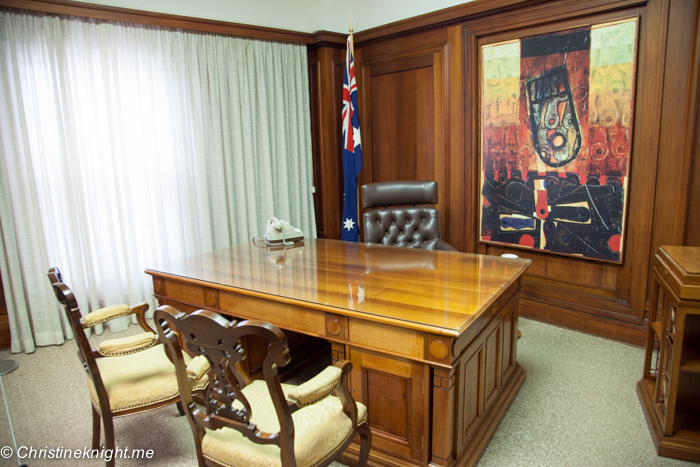 The house itself is a fine example of 1920s architecture and design, and the museum offer  a range of exhibitions and engaging activities which explain how the building, its spaces and objects connect us with Australian democracy.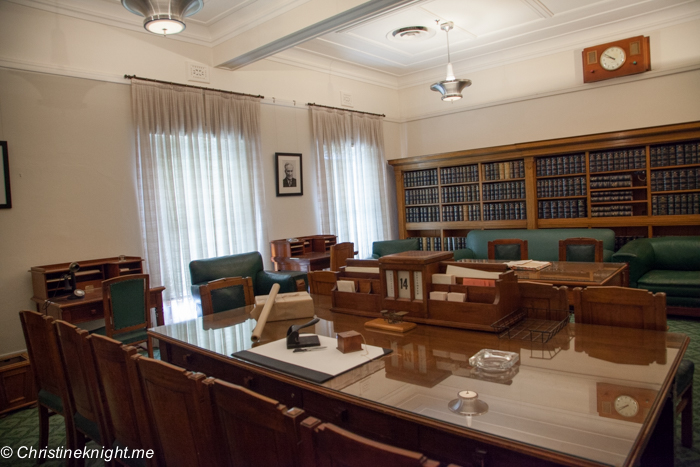 We visited on Easter Sunday when they were running a free Easter Egg hunt that involved an educational scavenger hunt through the house to find answers to clues, finishing up in the gardens with an Easter treat and free games. Such a fun way to spend a day.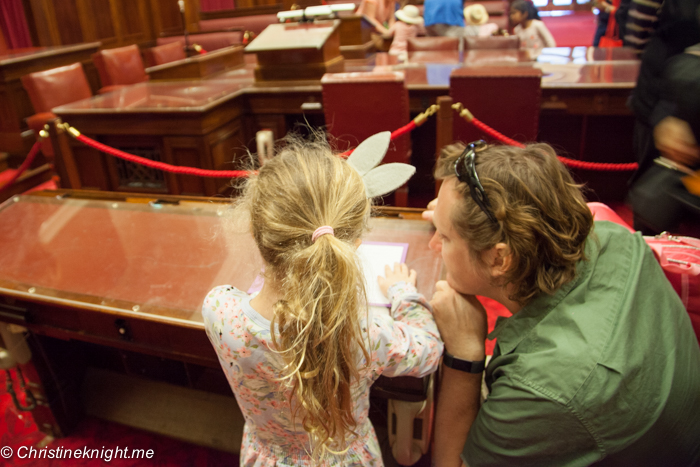 The Museum of Australian Democracy at Old Parliament House has incredible programs for families all-year round as they are is committed to engaging families and young people in conversations about democracy and their voices in it.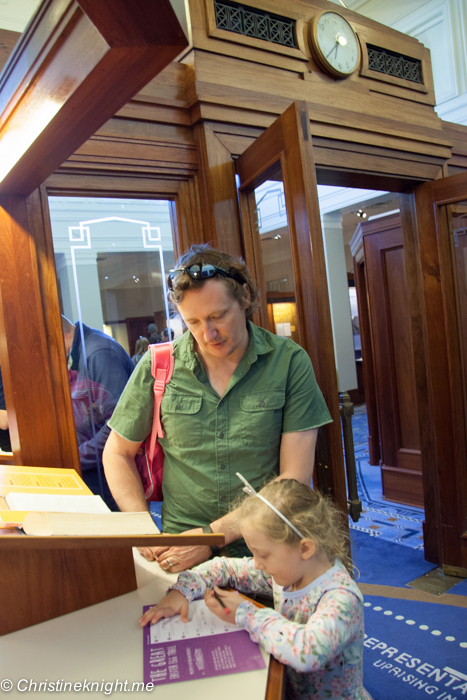 If you're bringing kids to Old Parliament House you needn't worry they'll be bored – there's plenty for kids to keep them occupied.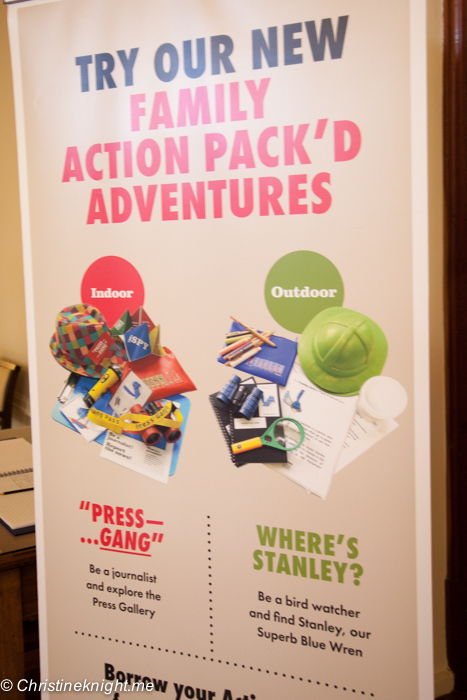 My favourite were the free Family Action Packs, available to borrow at the information desk. There are two packs to choose from: Stanley Action Pack and Press Gang Action Pack.
Stanley Action Pack takes kids outdoors and into the grounds of Old Parliament House in search of Stanley, the Superb Blue Wren, and his feathered friends. Kids receive a safari hat, binoculars, magnifying glasses, a notebook to observations of Stanley and his friends in the collaborative bird-watching journal, and modelling clay to make their own Stanley.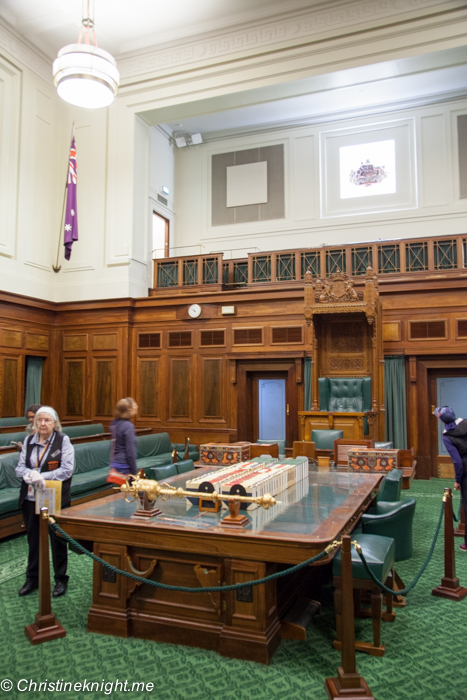 Press Gang Action Pack sends kids hot on the heels of a breaking news story throughout the inside of Old parliament House. Step back in time to a world of typewriters and shorthand and catch a glimpse of what it was like to be a reporter inside at Old Parliament House.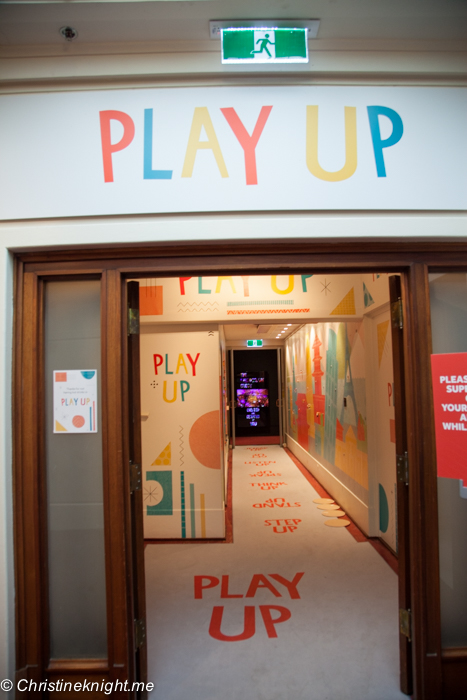 Littlies will enjoy the PLAY UP section of the house, which is a hands-on space for kids to dress up, get creative and play. It's an evolving space curated for, with and by children.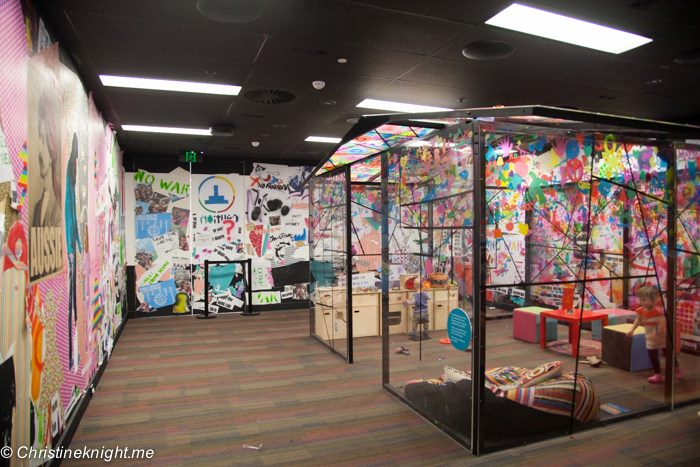 Next door to PLAY UP is the DRESS UP space, where kids can discover the changing fashions of Democracy.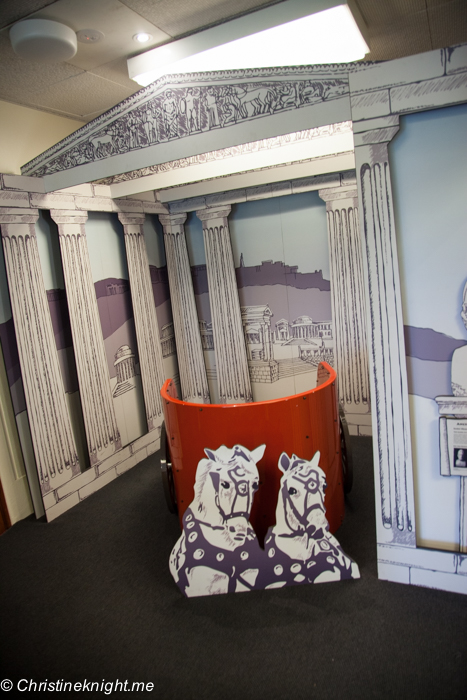 Outside, the Old Parliament House Gardens are a gorgeous spot for a picnic lunch, a wander among the roses or a scoot along the wide, flat paths. The gardens are located in the heart of the Parliamentary Zone on either side of Old Parliament House. They feature seating pavilions, pergolas, rose arbours, pathways, gateways, tennis courts and a bowling green.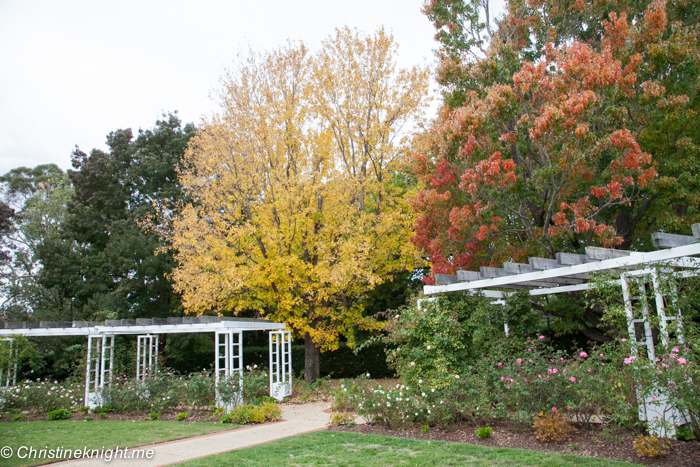 The Old Parliament House Gardens are comprised of two separate gardens: The House of Representatives Garden, which features the Ladies Rose Garden (Hybrid Tea and Floribunda roses)and Macarthur Rose Garden (China, Tea and Noisette roses), and the Senate Garden, which is home to the Broinowski Rose Garden (Shrub roses) and Rex Hazlewood Rose Garden (Asian and European history of the rose, includes roses by Australian rose breeder Alister Clarke).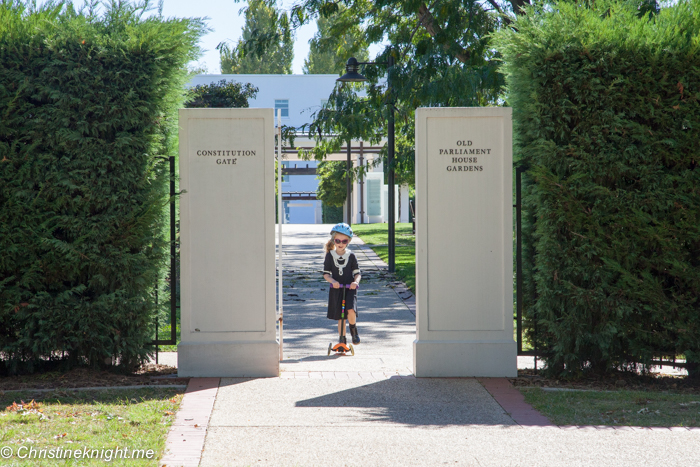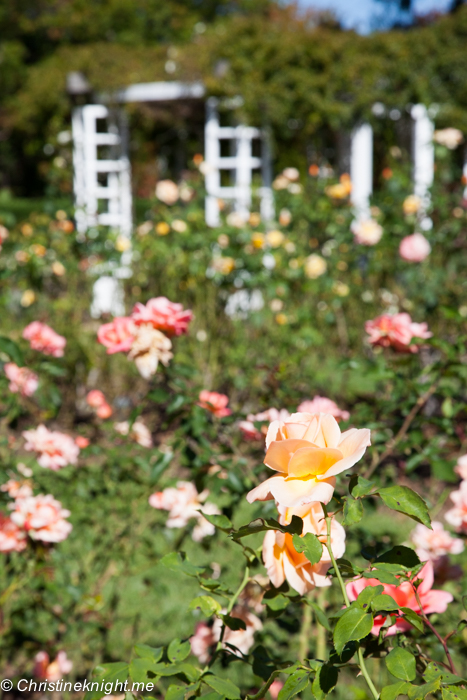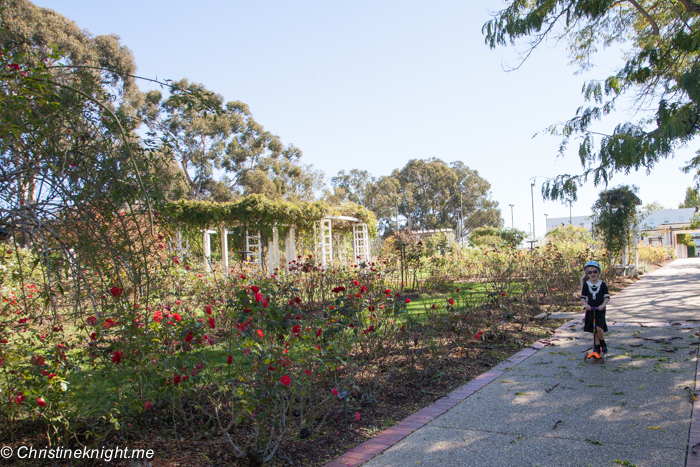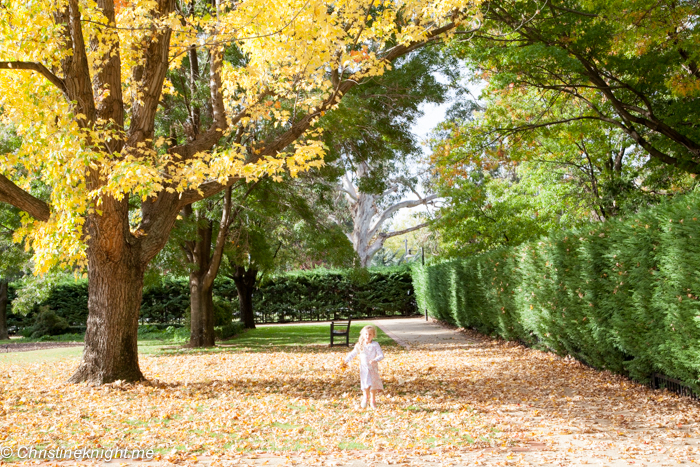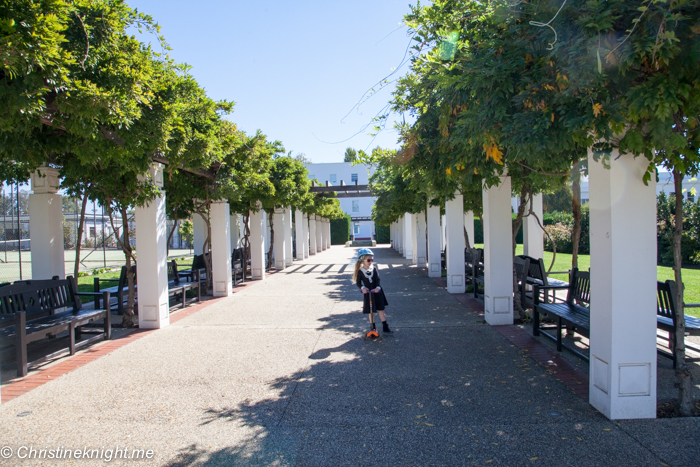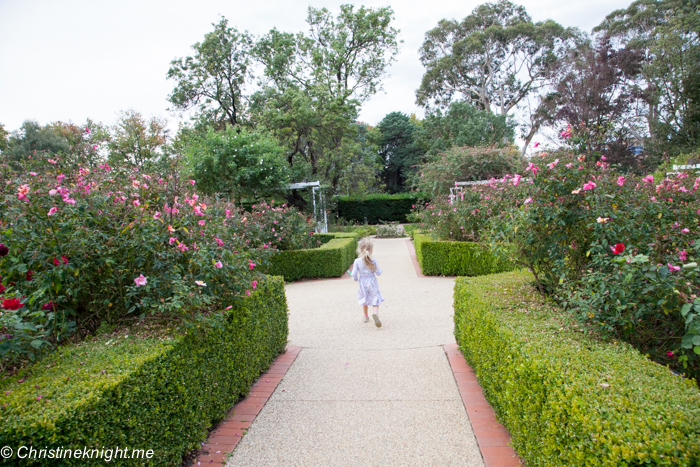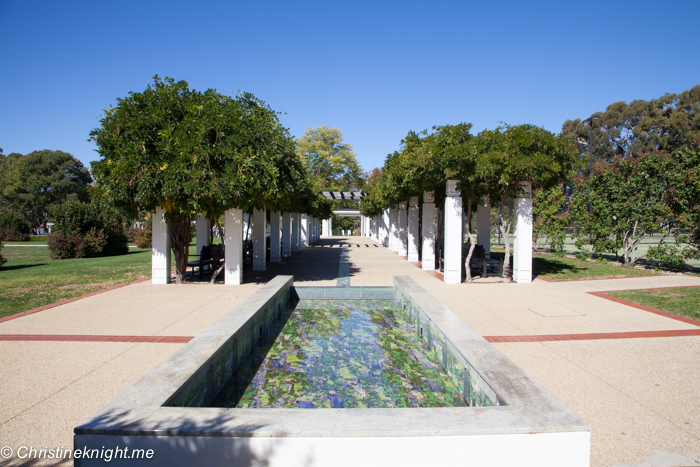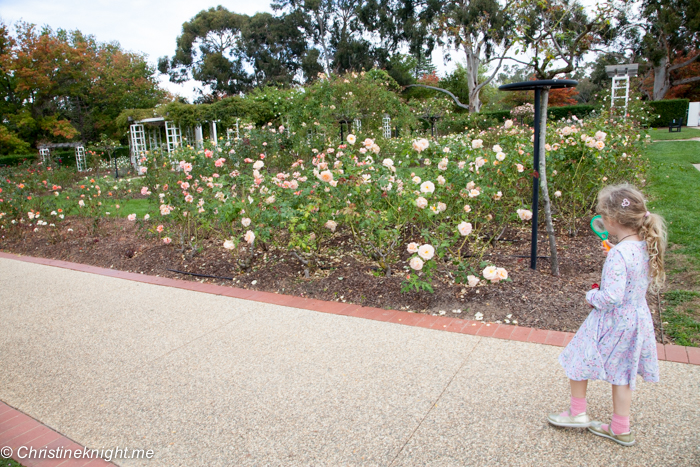 Old Parliament House
18 King George Terrace, Parkes
Hours: Daily 9am-5pm (closed Christmas Day)
Prices: $2 adults, $1 children (free for children under 5 years old) and concessions, $5 family
The Old Parliament House Gardens are open to the public year round: Summer hours (during daylight savings): 7am to 8pm, Winter hours: 7am to 5pm. Entry to the gardens is free.
https://moadoph.gov.au/