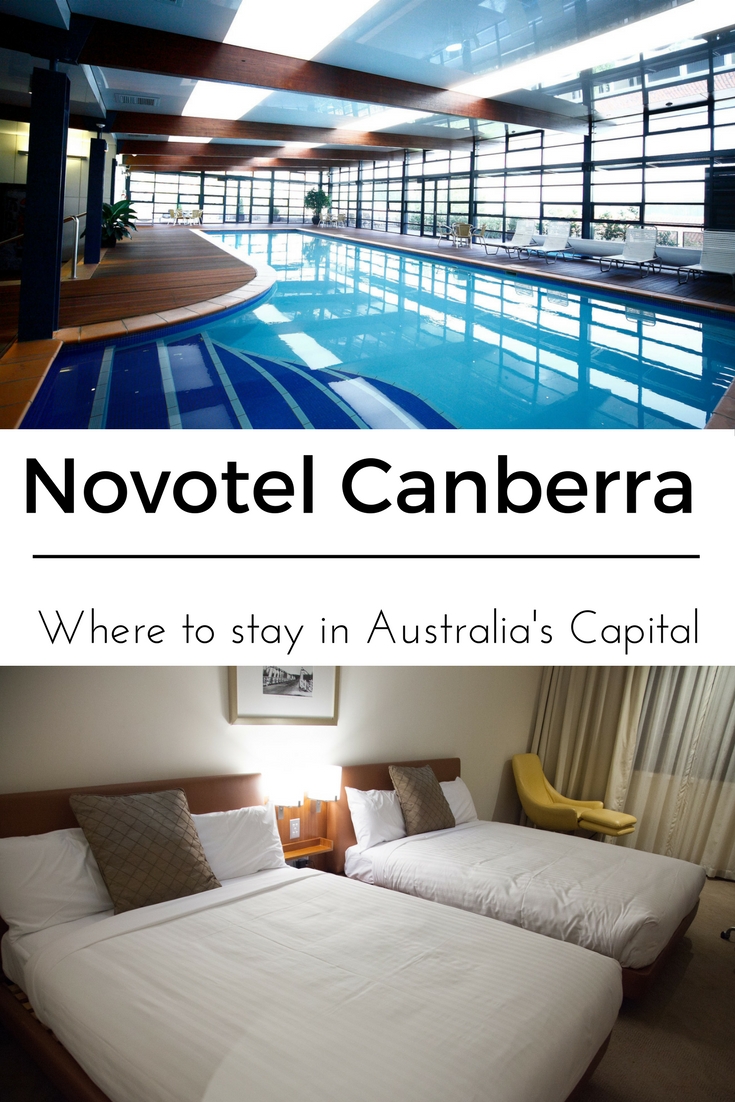 We often stay at Novotel hotels when we travel because they are always to the high standard we expect from hotels in this brand's family. The Novotel Canberra is no exception.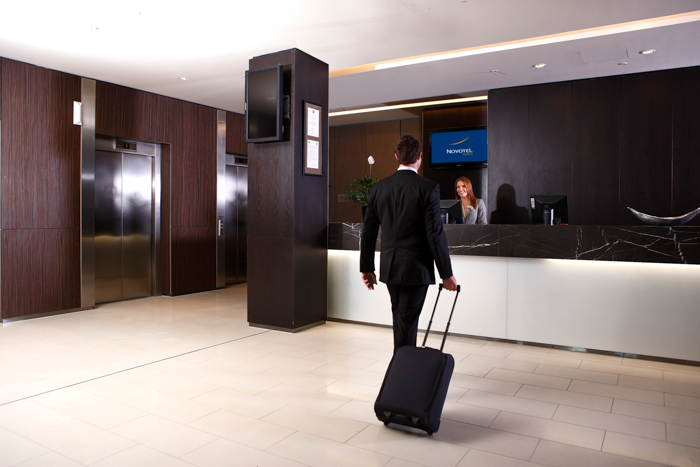 With its excellent location right in the centre of Canberra, the hotel is a fantastic place to stay when visiting Australia's capital city. A short walk away you will find restaurants, shops, a pharmacy, convenience stores, taxis and buses. It's an excellent place to base yourself for a Canberra visit.
The Novotel Canberra is a 4 ½ star hotel with 286 rooms. It's located 0.2km from the city centre, entertainment and retail precincts and 8km from the airport. 24 hour room service is available, with healthy meal options, plus the hotel offers a complimentary in-room yoga channel with yoga mats available, a newly renovated indoor swimming pool as well as gymnasium, spa and sauna.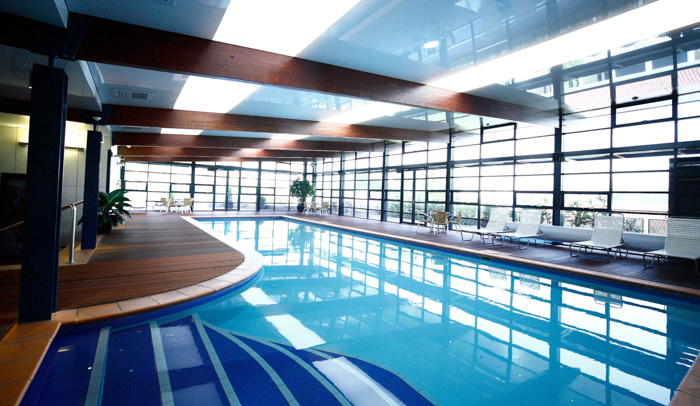 Reception is manned 24 hours a day, which is great for late and early check ins/outs. There is a small play area in reception for kids to play while adults are handling the paperwork.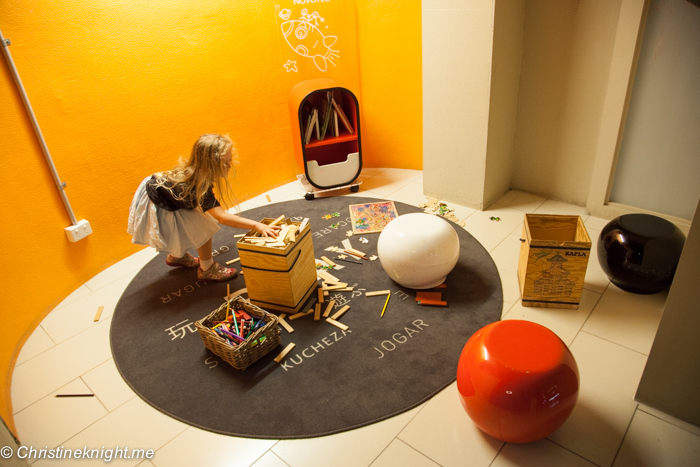 Our room was light and spacious, with two queen beds, tea and coffee making facilities, a bar fridge and a great Angry Birds welcome gift for kids.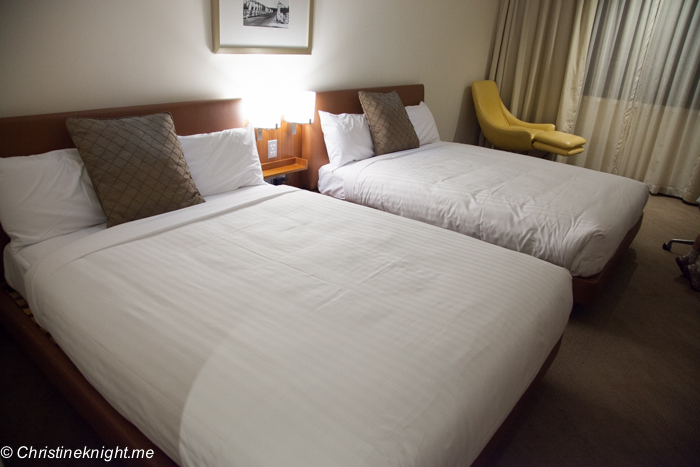 Wifi is offered for free to members (it's free to sign up).
We always drive to Canberra and were pleased to see that we could park underground at the Novotel Canberra at a cost of $20/night. A bit pricey for parking, but the hotel locations is such that you would otherwise struggle to find anywhere near the hotel to park.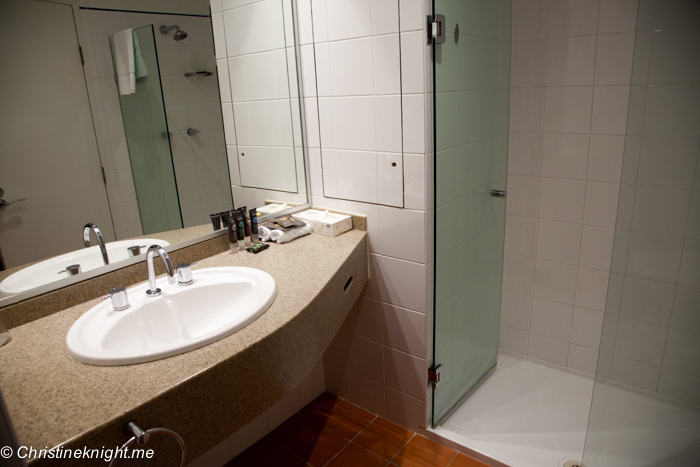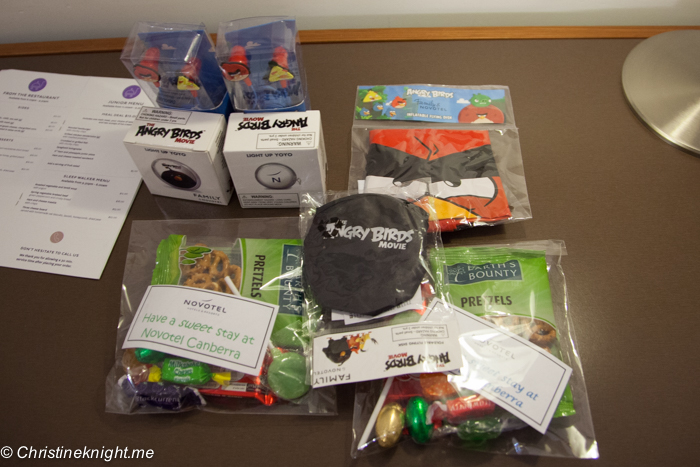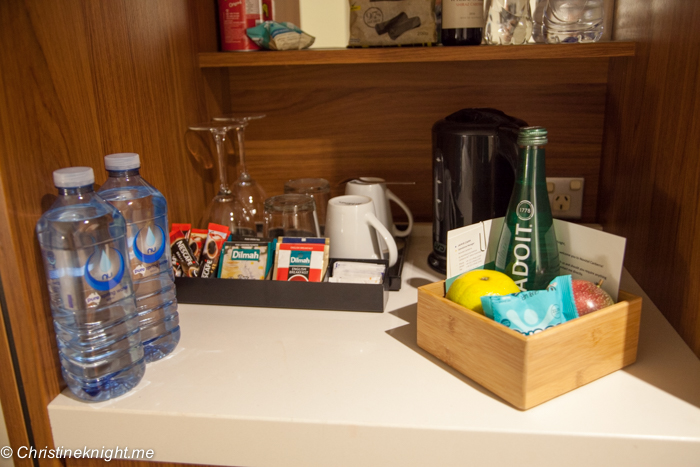 As always, we highly enjoyed our stay at the Novotel Canberra.
Novotel Canberra
65 Northbourne Ave, Canberra
Book your stay at the Novotel Canberra
I received a media rate for our stay. All opinions are my own. Affiliate links are used on this page. This means if you use a link to purchase or book something, I will receive a small commission at zero extra cost to you. Thank you for supporting Adventure, Baby!