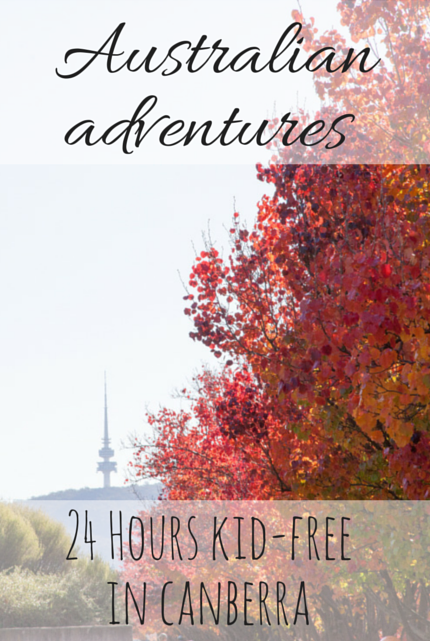 Canberra is often overlooked as a quick weekend away from Sydney and surrounds. Once known as the place you visit on school excursions, Canberra has come along way and is now alive with innovative art exhibitions, hip restaurants and spectacular scenery.
I usually make trips like this as a family, but on this occasion I was desperate to see an exhibit that I knew my preschooler wouldn't be keen on, so my parents kindly watched her for a night so the husband and I could skip on down to Canberra and check out the James Turrell exhibit at the National Gallery of Australia. We only had 24 hours to spend in the city, we had a tight itinerary that allowed us good food, nature and culture.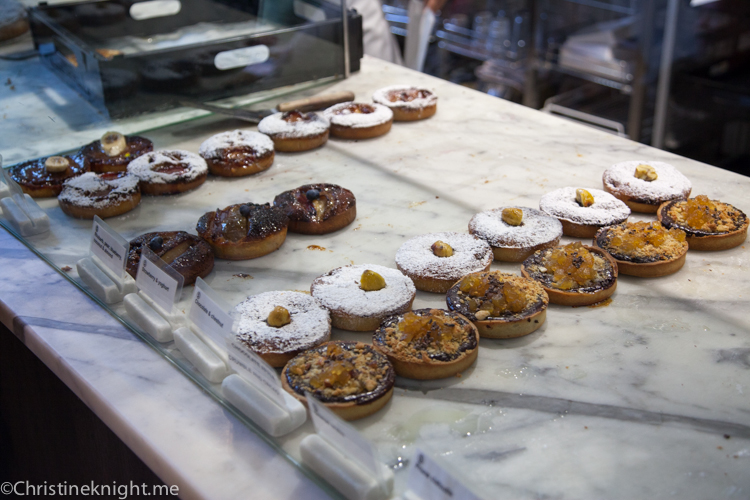 Lunch: Silo Bakery
This little bakery is so popular that bookings for lunch are advised, and if you're dropping by for one of their famous pastries, get there early or you'll go home empty handed. The bakery is on the pricey side (our meal of two dishes, two tarts, two coffees and a tea came to $66), but the food is absolutely delicious – making it worth the money especially if you're not in Canberra very often.
We ordered: Jamon, squid ink salami & tomato bread ($24), Tarte Flamiche ($20 Flemish-style leek & cheese pastry on an endive salad), Rhubarb pastry, Banana Carmel Tart.
Silo Bakery: 36 Giles St Kingston ACT 2604. Hours: 7am to 4pm Tuesday to Saturday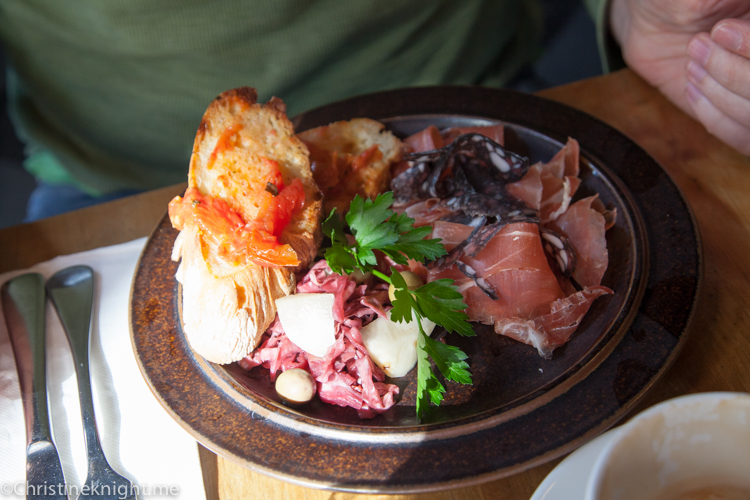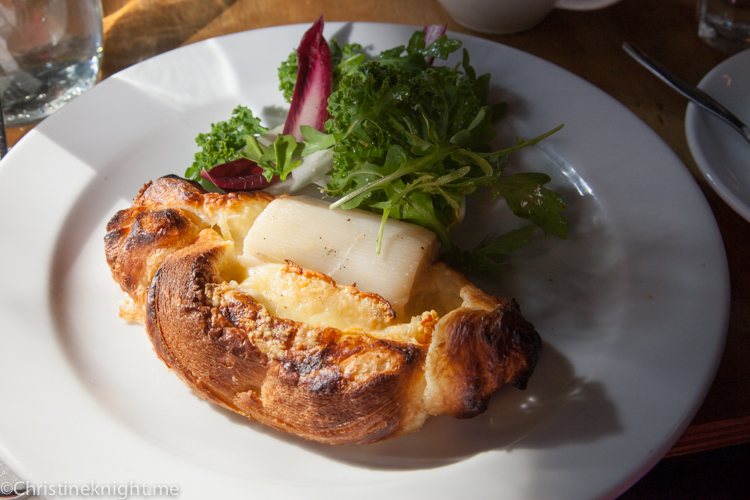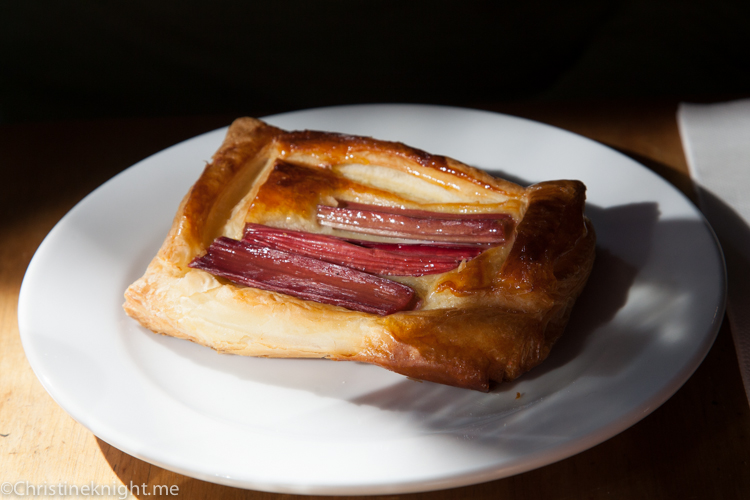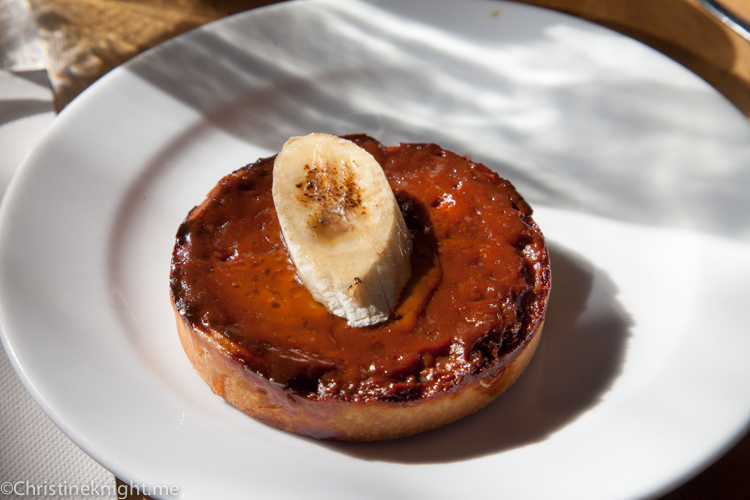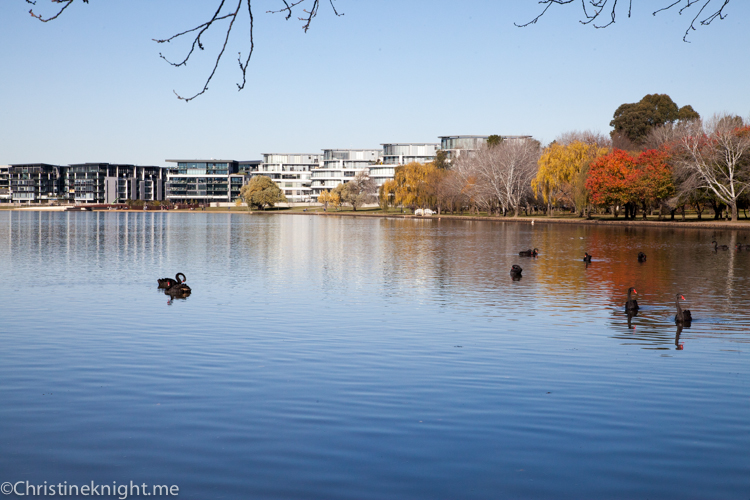 Afternoon stroll: Walk around Lake Burley Griffin
We stayed in a central hotel, just a short walk from Lake Burley Griffin. Our hotel also had free bikes for customers to use during their stay, which would have been perfect to ride around the lake. We walked instead, and enjoyed the late autumn colours, the swans and generally peaceful stroll around the lake as we walked towards the National Art Gallery.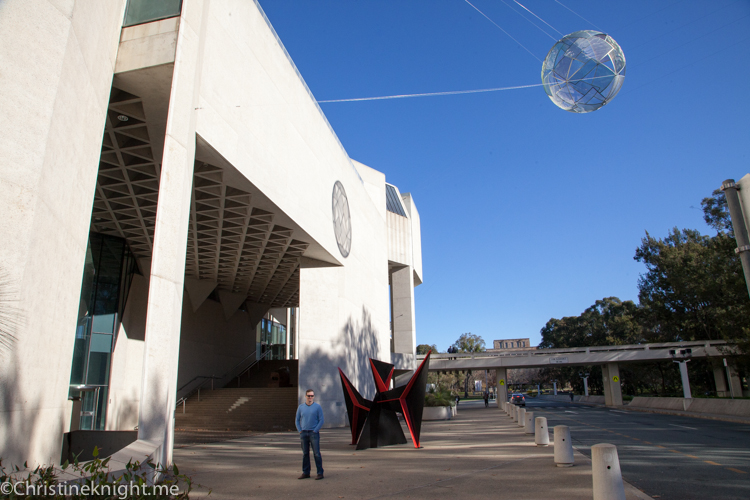 Cultural visit: National Gallery of Australia
I love art, so it never seems like an odd thing to do to drive down to Canberra just to see an exhibition. The National Gallery of Australia gets a lot of spectacular exhibitions that don't come up to Sydney, such as the current one, James Turrell. The National Gallery also has a great permanent collection worth seeing, with an impressive Sidney Nolan collection, as well as modern art works by masters like Degas, Monet and Dali. The permanent collection is free to see, as is the sculpture garden outside. The Turrell exhibition we saw, his retrospective, was nothing short of spectacular.
National Gallery of Australia: Parkes Pl, Canberra ACT 2600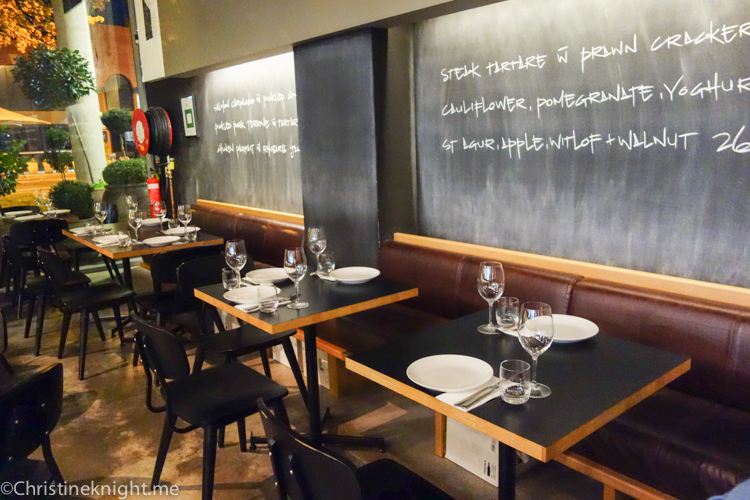 Dinner: eightysix
This little restaurant is so hot right now that by 6:30pm it was jam packed (highly suggest you make a reservation). The food is upscale modern Australia, with innovative dishes like the Daffinois & Dukkah Wafer, $6, Steak Tartare with Wasabi, $24, Duck Bun (with hoisin & hot sauce $8), Pumpkin Tortellini with Rocket, $30. Delicious food, excellent service. Not cheap, but high quality and worth the splurge. The cocktails were magnificent – my $30 Honey Blossom i had was so potent I had a slight buzz the following morning. We stayed for dessert and had the Margarita, $14, (which was a sour sorbet and meringue piles on top), and the Banoffie Pie, $17,  which was the perfect mix of sweet pie crust, caramel and whipped cream, interestingly topped with pretzels.
eightysix: 11 Elouera St, Braddon ACT 2612. Hours: Mon 6pm-10pm, Tue-Sat 12pm-2:30pm, 6pm-11pm, Sun 9am-3pm, 6pm-11pm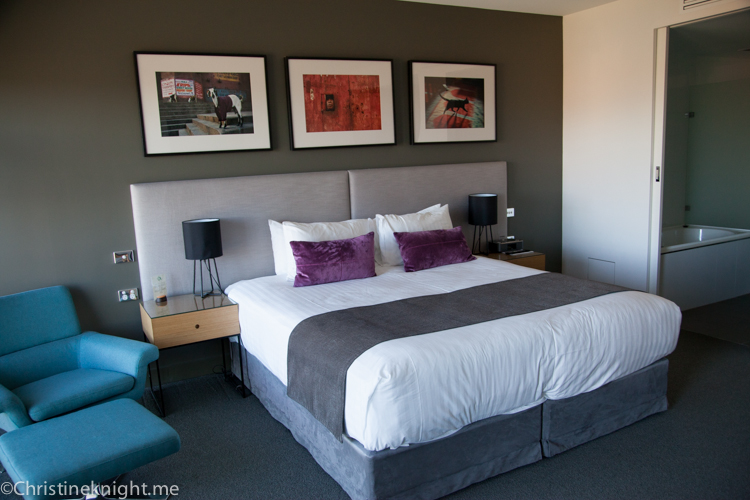 Accommodation: East Hotel
We stayed at the East Hotel in Kingston. It was very well located, modern and clean. The hotel had fun touches like complimentary bikes, refreshing lemon water and jelly snakes in the lobby, and a variety of family-friendly amenities like Xboxes and boardgames – it was unfortunate we were travelling minus the child and didn't need to use them. Each room at a small but functional kitchen area, so you could stay here longer and buy groceries to cut down the cost of eating out.
East Hotel: 69 Canberra Avenue, Kingston ACT Australia 2604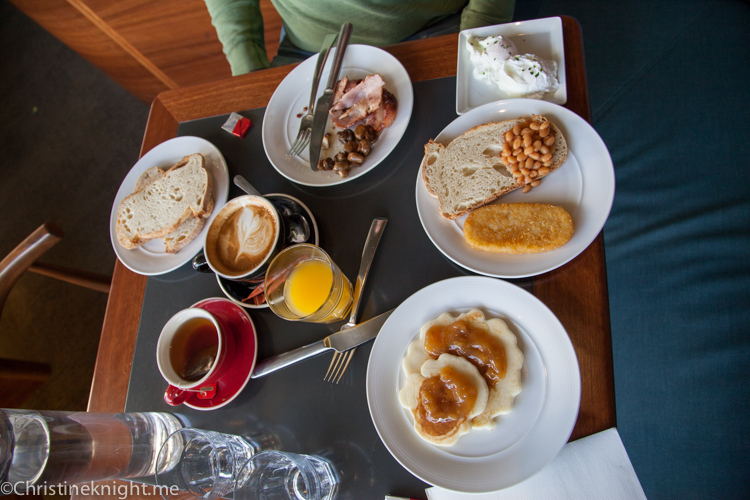 Breakfast: East hotel
We were going to head to a different cafe for breakfast, but were short on time so had breakfast at hour hotel. It turned out to be a good deal. As guests of the hotel it cost us $15pp to have a hot breakfast including made-to-order eggs, baked beans, hash browns, bacon, sourdough, coffee, tea, pancakes. The food was fresh and delicious, and it was so easy that we were happy with our decision.