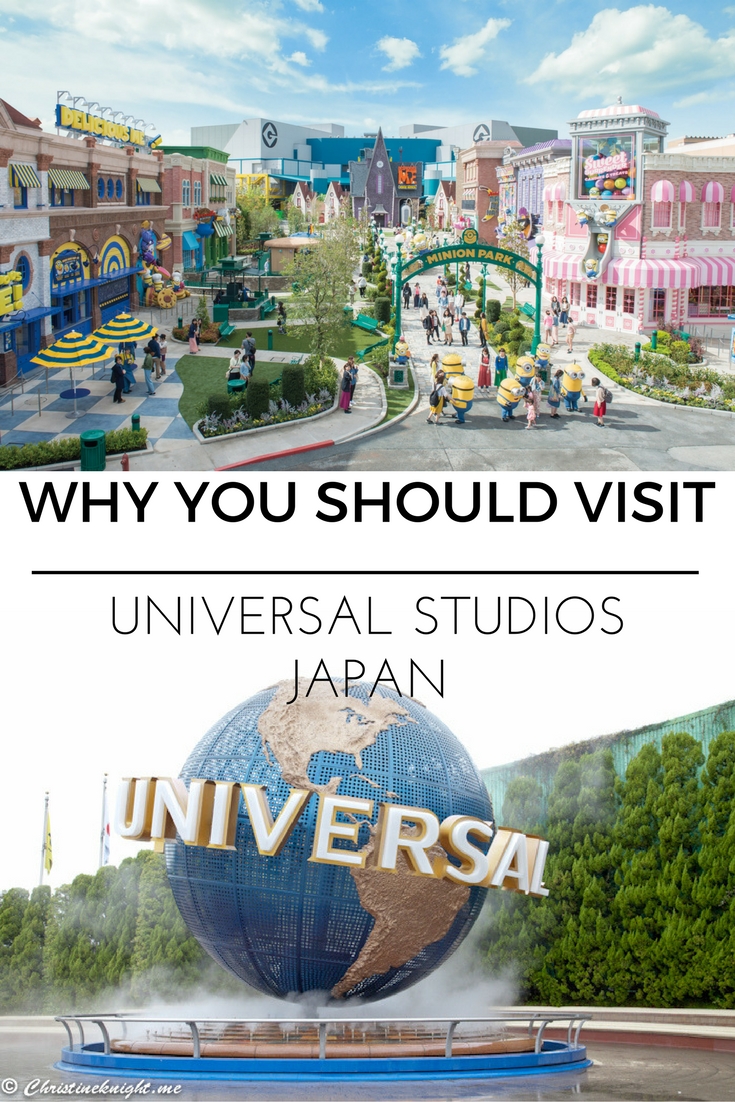 As I was heading off to Japan this week a friend commented to me that they'd never thought of visiting Universal Studios outside of Hollywood, as this is the original studio and why wouldn't you visit any but the original?
It was an interesting question, and I have the answer! It turns out that each Universal Studios has unique elements that are special to that location only, so visiting each park you are able to experience attractions or meet characters that you are only able to in that specific location. If you're wondering why you should visit Universal Studio Japan, even if you've been to both Universal parks in Hollywood and Orlando, here is your answer.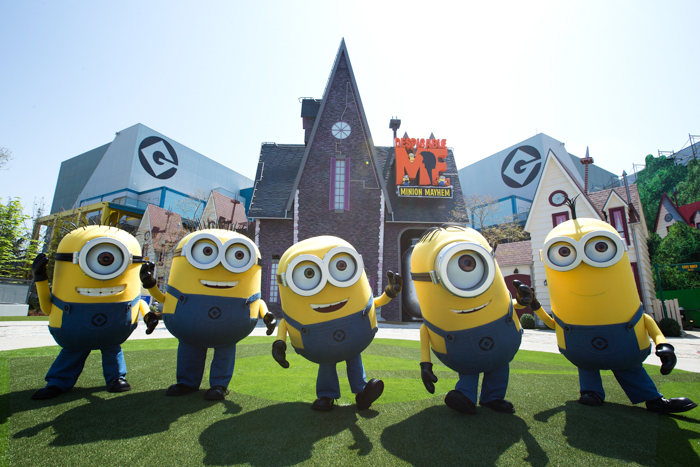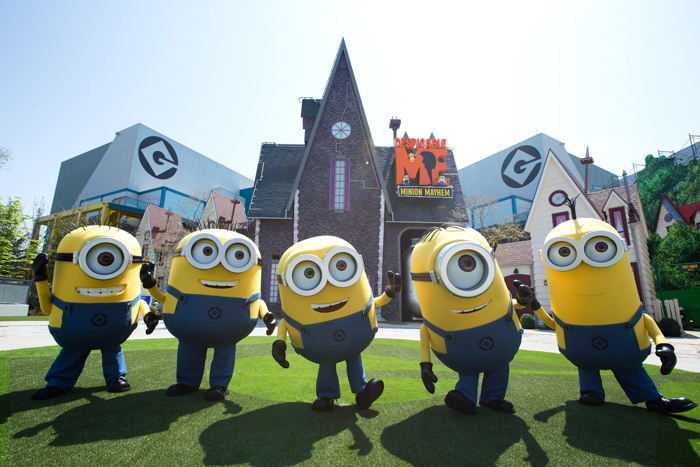 Minion Park
The world's largest Minion-themed attraction opened in March 2017. Take a spin on the incredible Despicable Me: Minion Mayhem ride, try Minion-themed snacks, watch the crazy Minions street show and meet the characters afterwards. It's all Minions, all the time! More info on the amazing Minions Park here.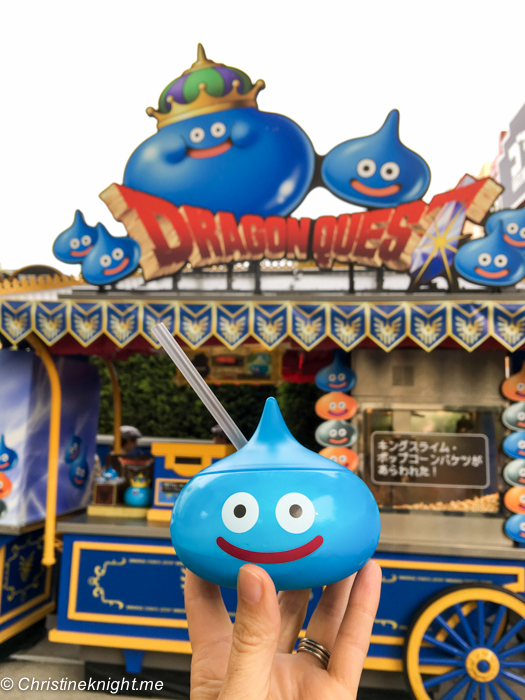 Cool Japan
The attractions in the Cool Japan section of the park are all based on iconic anime, video game, music, and manga titles produced in Japan. They change seasonally so there is always something new to see. The attractions are based on games and movies such as Resident Evil, Godzilla and, when I visited, Dragon Quest.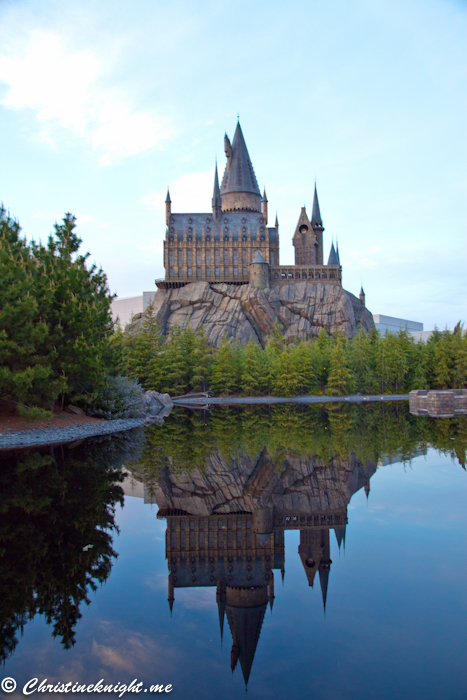 Black Lake in The Wizarding World of Harry Potter
While you can visit Hogwarts and Hogsmeade elsewhere, Universal Studios Japan is the only place where you can see Hogwarts overlooking the majestic Black Lake. Honestly, the view from here is incredible and watching the evening show with fireworks reflected on the lake is just amazing. More info on the Wizarding World of Harry Potter here.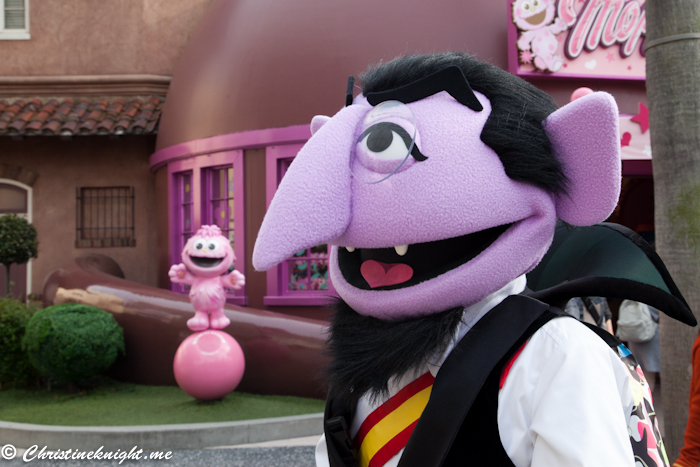 Sesame Street
This is the place to go to meet all your favourite Sesame Street characters and take a spin on some similarly themed rides. The Count, Elmo, Cookie Monster and Abby Cadabby are all ready to meet guests with hugs. Universal Studios Japan is also home to Moppy, the adorable pink Japanese Sesame Street character.
Hello Kitty
It's no surprise to find Hello Kitty here! She is everywhere in the park, from a life-size character you can meet and take photos with, to shops, merchandise and a design studio.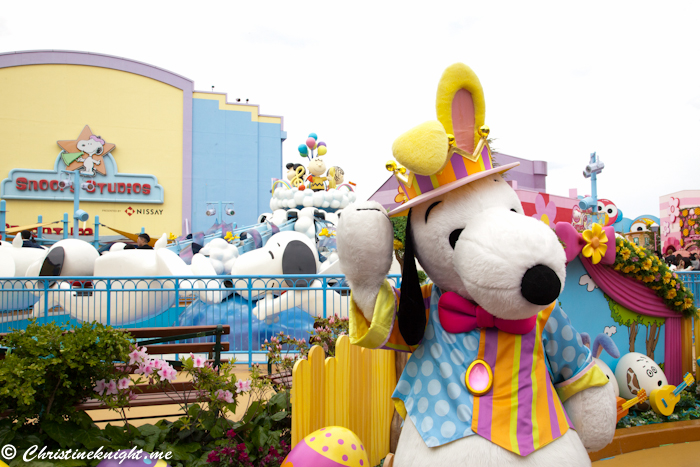 Snoopy and Friends
All the Peanuts characters are here, plus a Snoopy-themed cafe and ride for littlies. Charlie Brown, Snoopy and Lucy were all around for photo ops when we visited.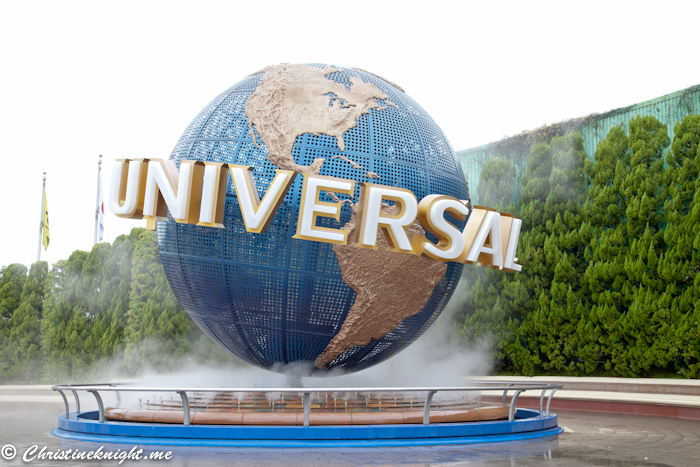 Universal Studios Japan Tickets
A studio pass grants you admission to the park and a Universal Express® Pass will shorten the waiting time for attractions. The admission ticket includes park entrance and use of all attractions in the park. You can buy tickets in advance from these travel agencies or on the day at the park. Ticket Booths are open from one hour before the park opens for business.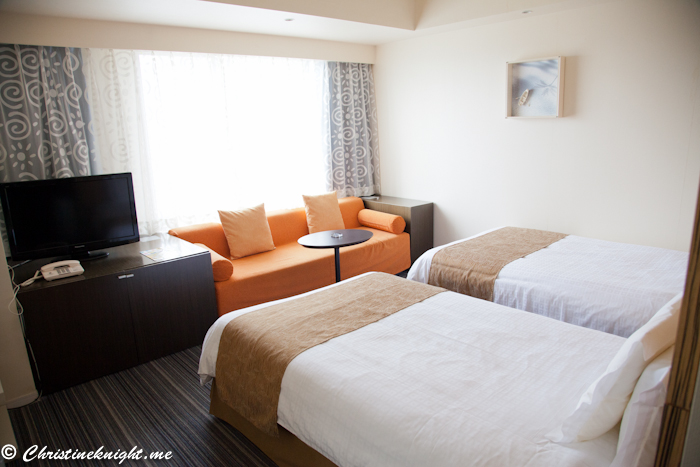 Where to stay
I stayed at the offical Universal Studios Hotel, Hotel Universal Port, which is just a short walk from the park and about 10-15 min train ride from Osaka CBD. It has fantastic Minions theming in the lobby and a few of the rooms.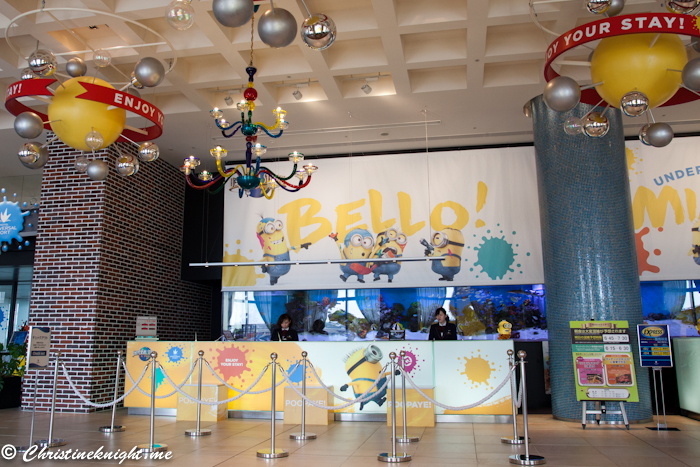 There are plenty of food options outside the park as well as restaurants inside the hotels if you stay onsite. You could easily spend two days at Universal Studios Japan and if you do, it's a good idea to stay at a nearby hotel to make the commute easier.
Get more info on my stay at Hotel Universal Port.
Universal Studios Japan
Japan, 〒554-0031 Osaka Prefecture, Osaka, Konohana Ward, Sakurajima, 2 Chome−1−33. Universal Studios Japan Online
How to get there:
Take the subway to Universal City station (JR Yumesaki line). Universal Studios Japan is about a 5-minute walk from there.
For more information on on Osaka and Universal Studios Japan, head to gdayjapan.com.au
Planning a trip to Japan? Get fantastic ideas for your Japan itinerary from Sher She Goes.
I visited as a guest of Universal Studios Japan and the Japanese National Tourism Organization. I genuinely loved the experience and all opinions are my own. Additional images courtesy of Universal Studios Japan.
If you're visiting Osaka it's only a train ride to Kyoto – here is the perfect 3-day itinerary.
There are loads of places near Osaka that are worth seeing if you have the time. Check out the best day trips from Osaka here.
Find the perfect two-day Osaka itinerary here.