The Hotel Universal Port is the perfect place to stay for a visit to Universal Studios. Located a short stroll from the entrance to the park, it's an easy place to stay for quick access and a fast homecoming – perfect for when you've had a long day at the park and just want to get back to your room and rest.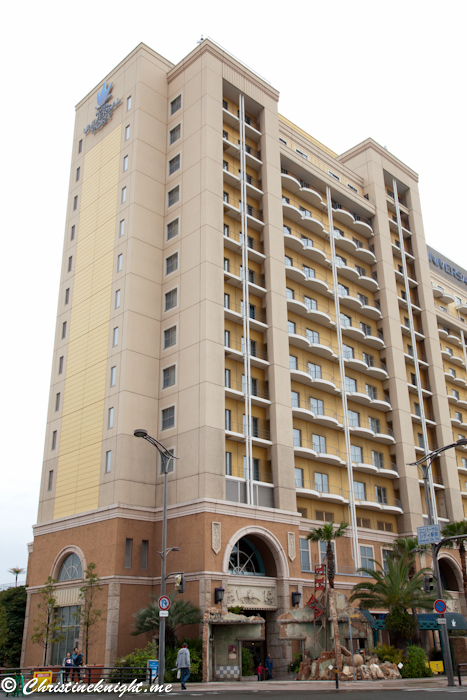 Theming is something Universal Studios does particularly well, and the Hotel Universal Port is no exception. The outside has fantastic Jurassic Park theming, while the inside has a T-Rex-themed cafe plus the new Minions all over the main foyer.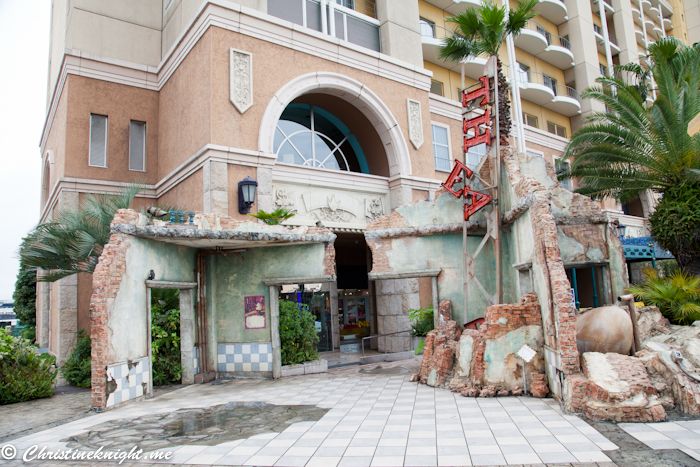 Minions statues, plushes and images are displayed all over the lobby, as well as playing the movies on a TV screen near a small soft play area for small children.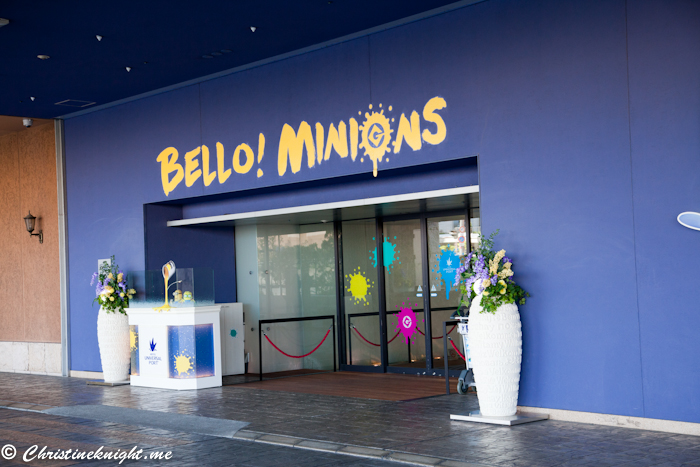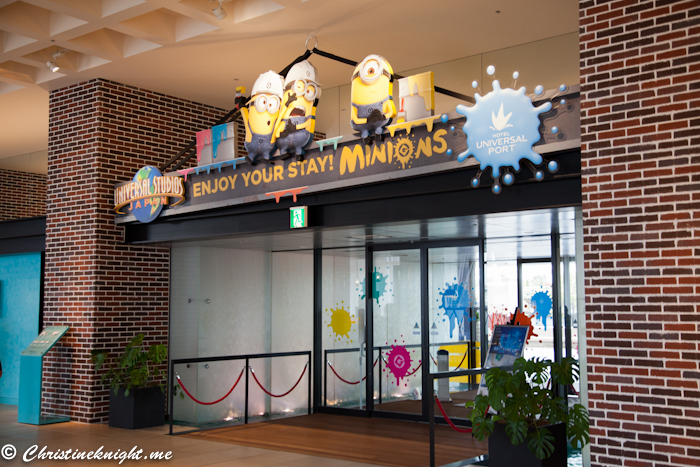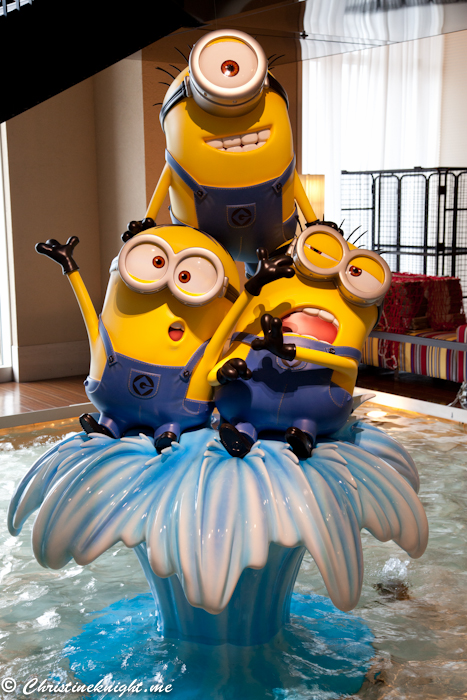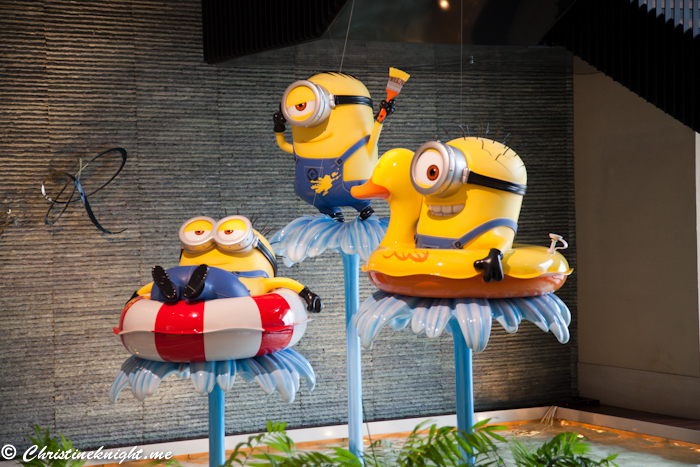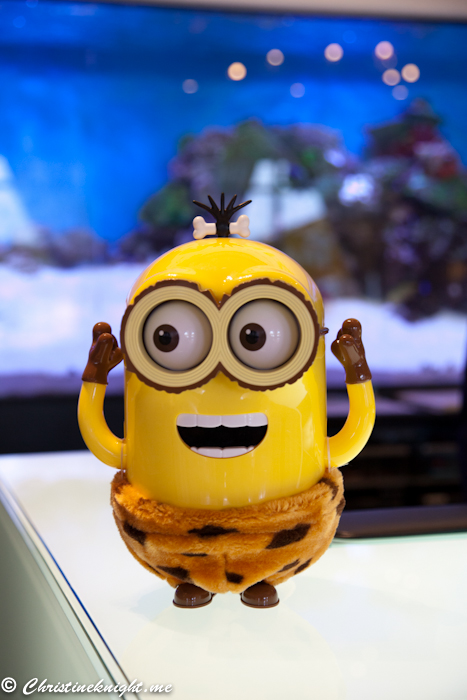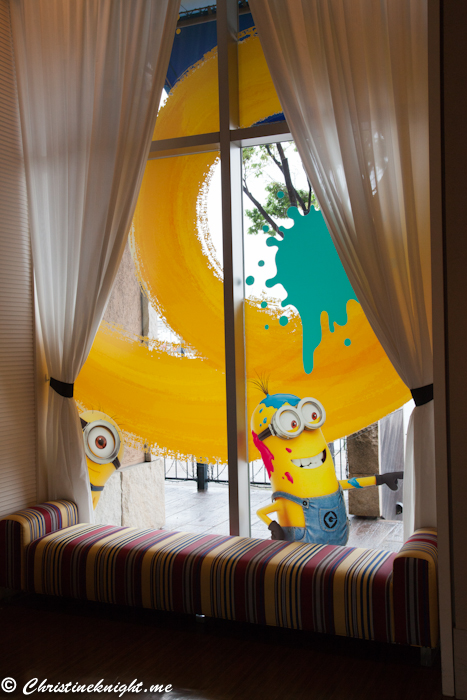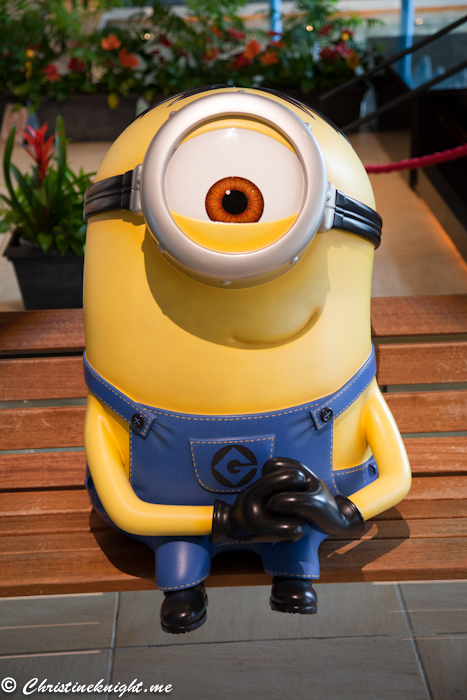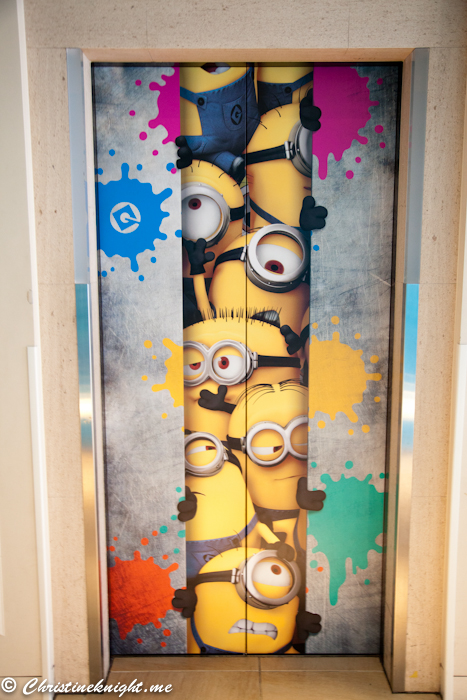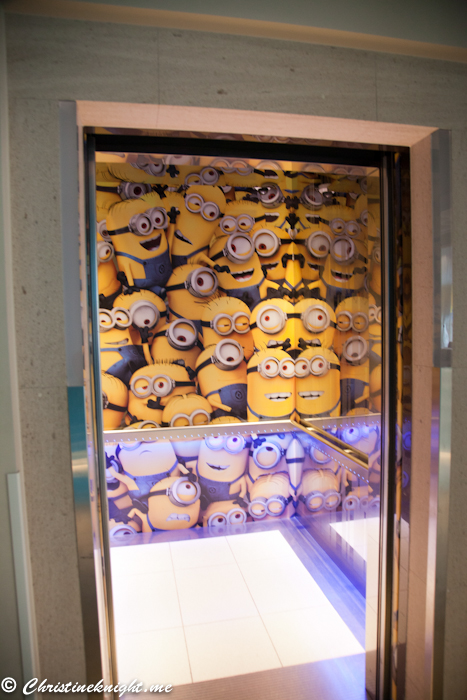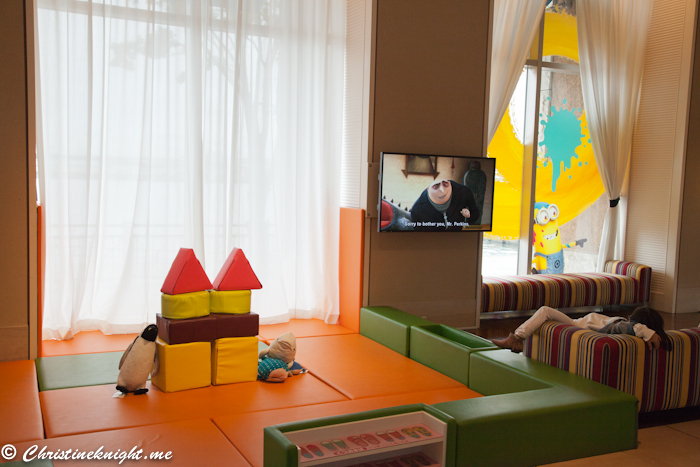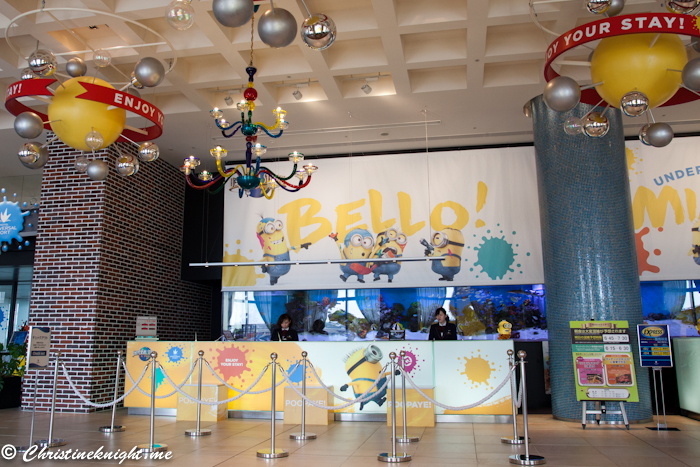 If you are particularly mad about Minions you can stay in a Minions-themed room as well.
The regular rooms, which is where I stayed, are standard hotel rooms. Mine had two twin beds, but there are larger rooms available that suit families in size. Each room has a standard bathroom, free Wifi, a TV, fridge and tea making facilities.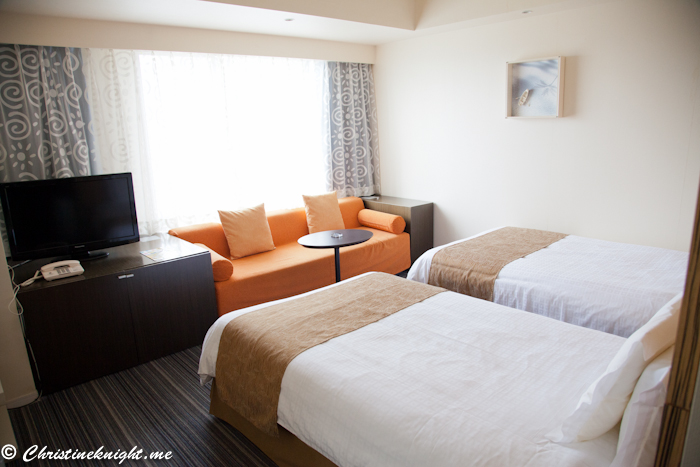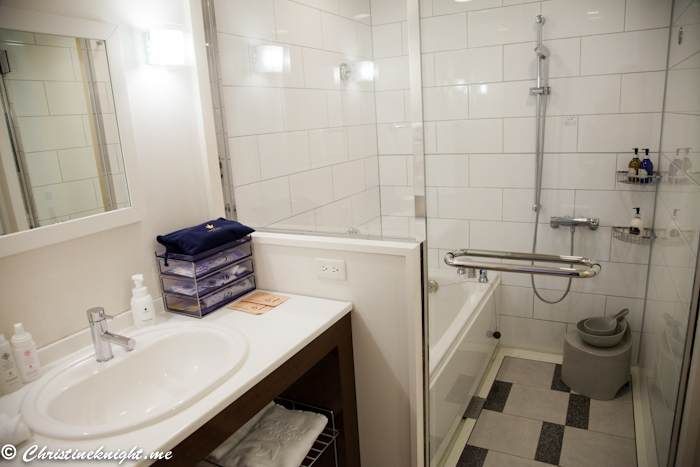 I found the room to be comfortable and contain everything I needed for a short stay. I also enjoyed the excellent view of the park out of the window! It put me right into the mood for visiting the park.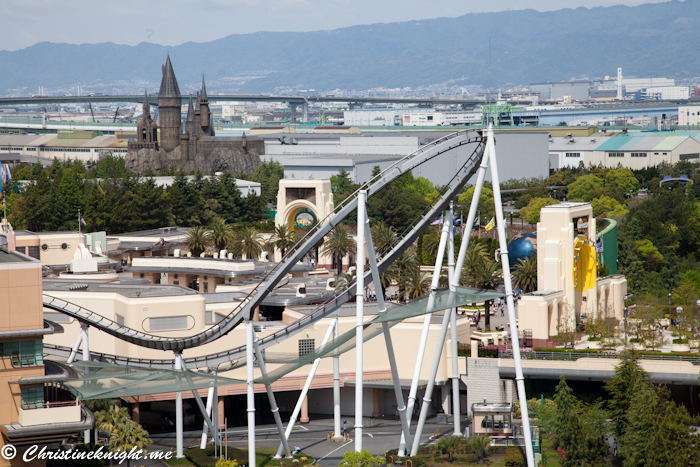 Breakfast was included in the package and was a highlight each morning. The breakfast buffet served up around 90 dishes, all of which were traditionally Japanese as the hotel caters mostly to local tourists. A map available at the entrance explains the layout in both Japanese and English so it's easy to understand where everything is, and each dish is labelled both with a name and ingredients in both languages too. A word of warning – the labels are not 100% accurate so approach items like dumplings with caution if you have dietary restrictions.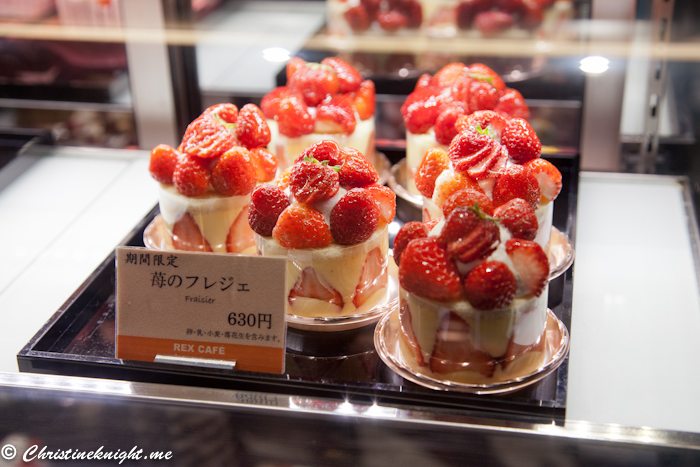 The hotel has a casual cafe in the lobby area that serves traditional Japanese food such as udon noodles and so forth, which is great to grab dinner from after a long day at the park. They also serve amazing looking cakes if you've got a sweet tooth like me.
Hotel Universal Port
Japan, 〒554-0031 Osaka Prefecture, 大阪市此花区Konohana Ward, Sakurajima, 1 Chome−1−111
http://www.hoteluniversalport.jp/en
I stayed at the hotel as a guest of Universal Studios Japan. All opinions are my own.