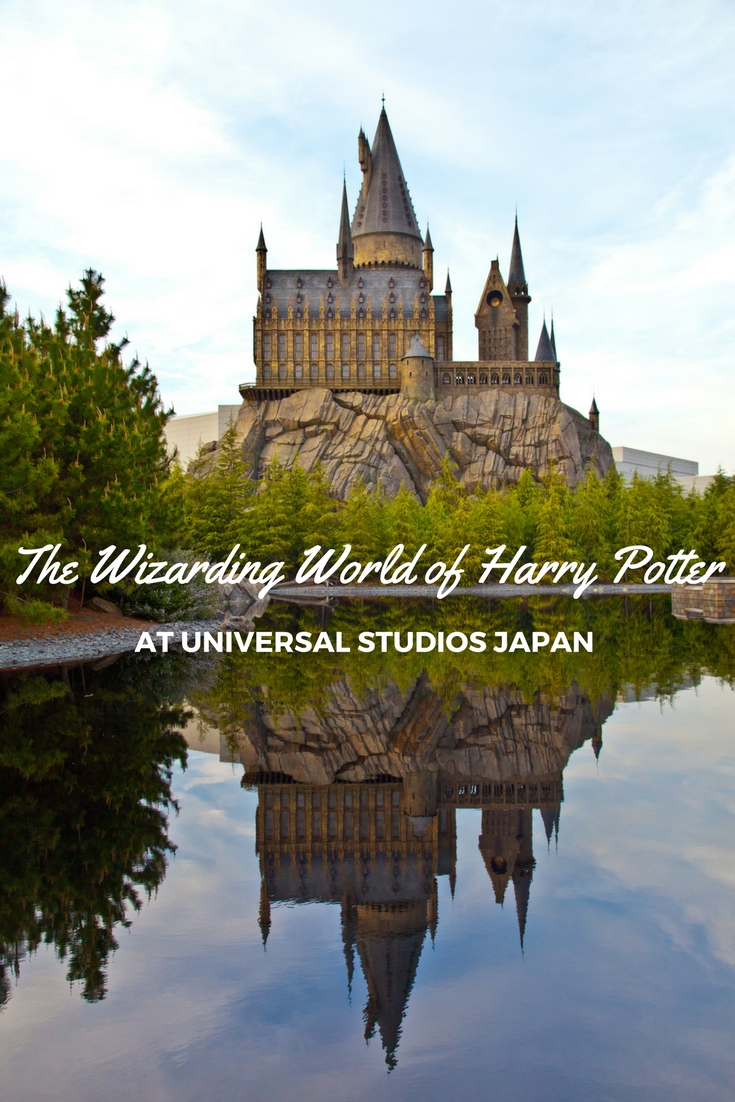 The magical world of Harry Potter at Universal Studios Japan is a must-visit for fans of the books and movies. Inside the Wizarding World of Harry Potter, the village of Hogsmeade and Hogwarts have been faithfully recreated for fans to immerse themselves inside the story.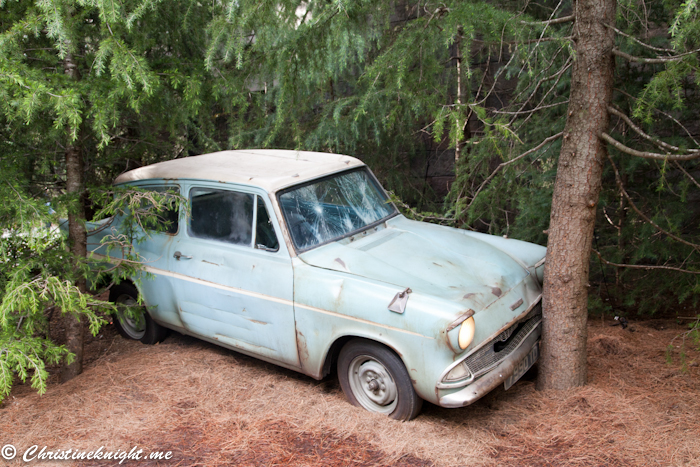 From the entrance to the world, it's clear that this is a distinctly seperate part of the park from the other attractions. Harry Potter theme music plays as you walk up the path, lined by trees and featuring the famous Flying Ford Anglia from Harry Potter and the Chamber of Secrets. It flashes its lights and honks as it lies crashed into a tree – a sign that you're about to embark on a magical adventure through the world of Harry Potter.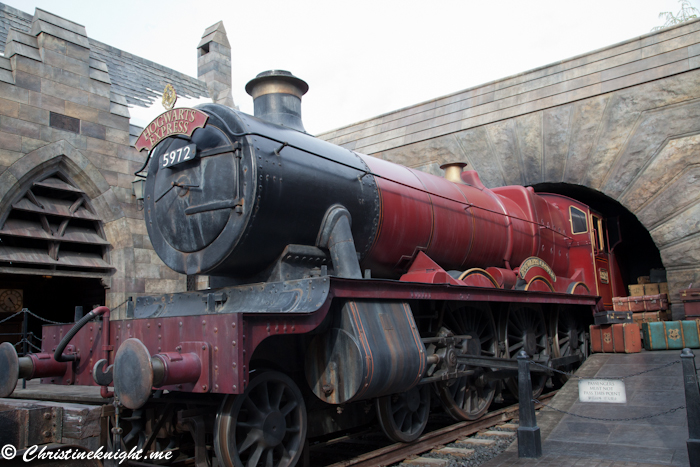 Inside the entrance to Hogsmeade lies the Hogwarts Express steam train. You can take a photo next to the train and with its conductor, or if you walk around the corner you can have your photo taken inside a replica of one of the train's carriages.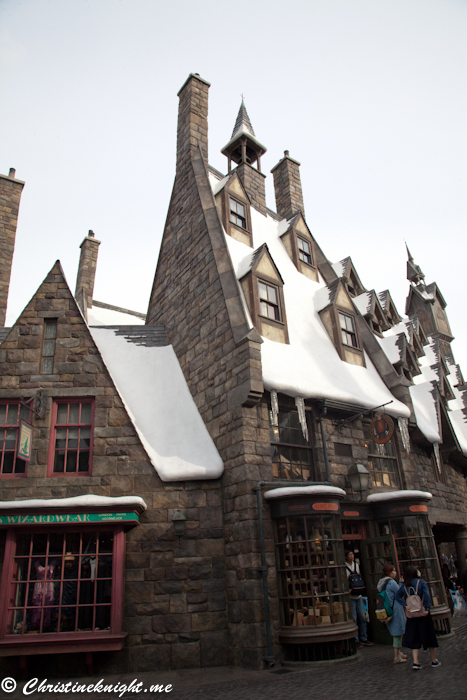 Nearby, Butterbeer, in various varieties, is available for sale, as are plenty of other Harry Potter-themed food, clothing, and, of course, wands. Hogsmeade village is lined with shops each selling various items.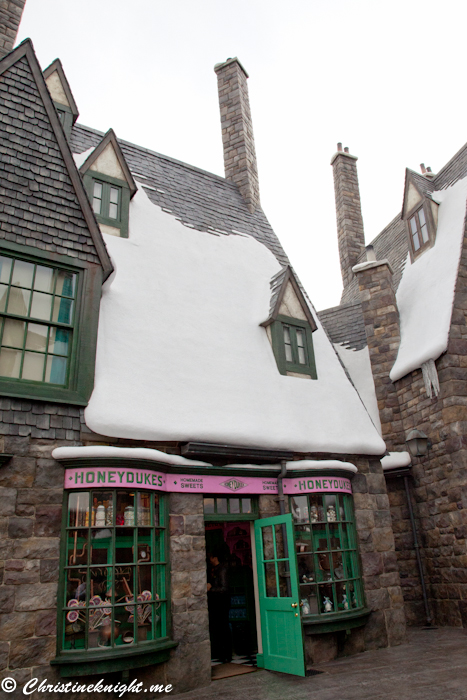 Visit Honeydukes sweetshop to buy your own Bertie Bott's Every-Flavour Beans™ and Chocolate Frogs™, and Ollivanders™ for your very own wand. A small alleyway next to Ollivanders is where you can line up to see a wand choosing a wizard.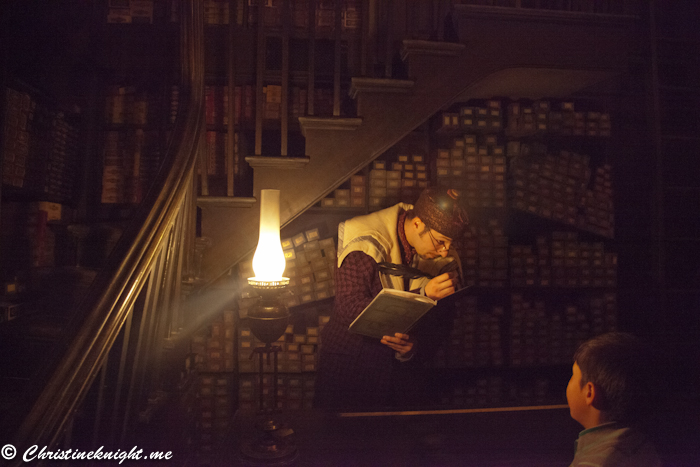 The main restaurant in this part of the park is Three Broomsticks™, a tavern-themed eatery where you can buy Butterbeer in a collectable take-home mug and traditional British dishes such as fish and chips and shepherd's pie.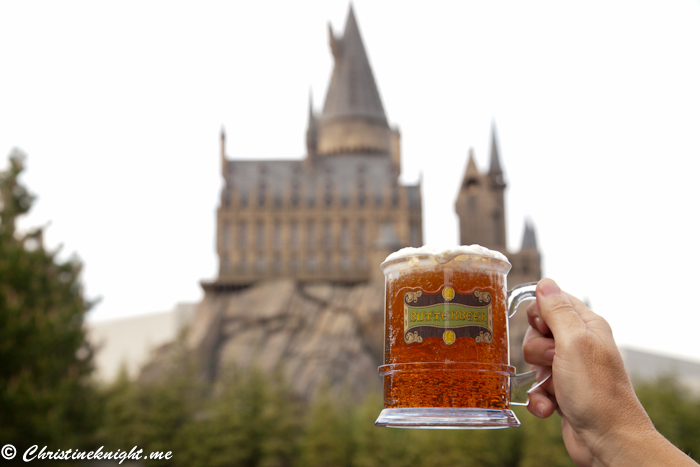 Outside, the dining area has the best view of Hogwarts castle in the park, overlooking the Black Lake – a feature that is unique to Universal Studios Japan. The dining area is a great place to watch the evening light show from as there are minimal crowds.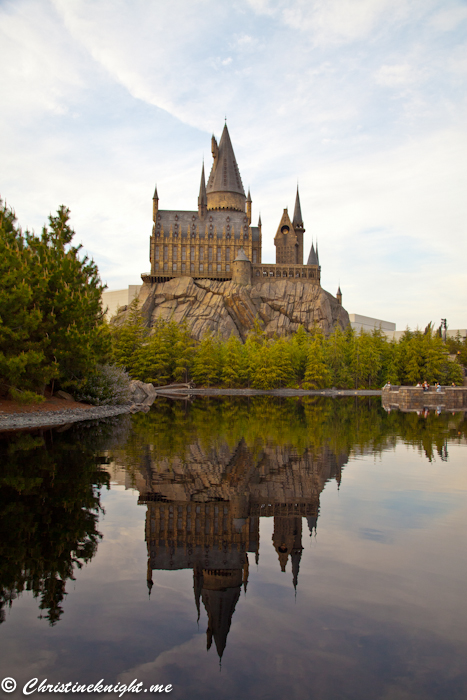 A brand new feature of the park when I visited was "Wand Magic". After buying a special magic wand from Ollivanders, visitors are able to cast their own spells in the village.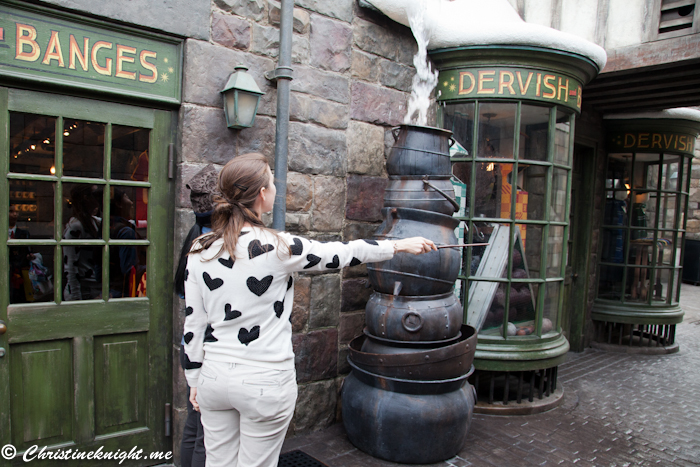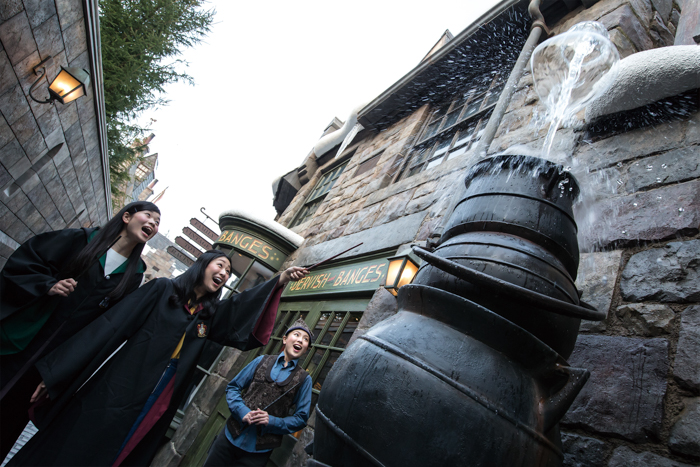 At various points around Hogsmeade such as a window, stone wall and in a back alley, muggles wishing to be magicians can chant special spells, wave their wands and, if they're performed the words and actions correctly, watch magic happen before their eyes.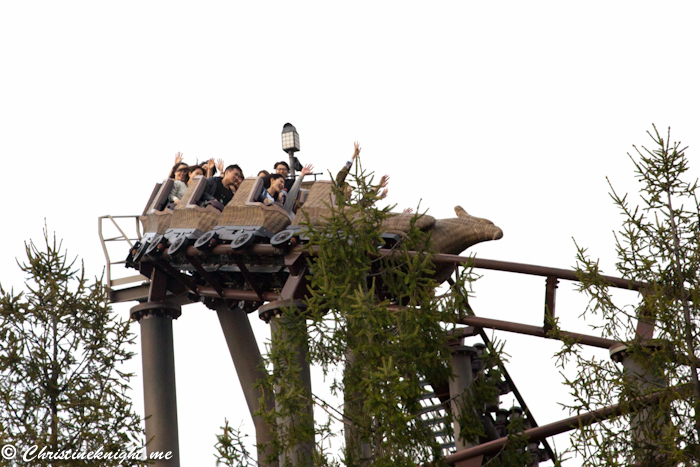 There are two rides in the Wizarding World of Harry Potter: Flight of the Hippogriff™, which is a small, family-friendly rollercoaster, and Harry Potter and the Forbidden Journey™ in 4K3D, which is the main attraction.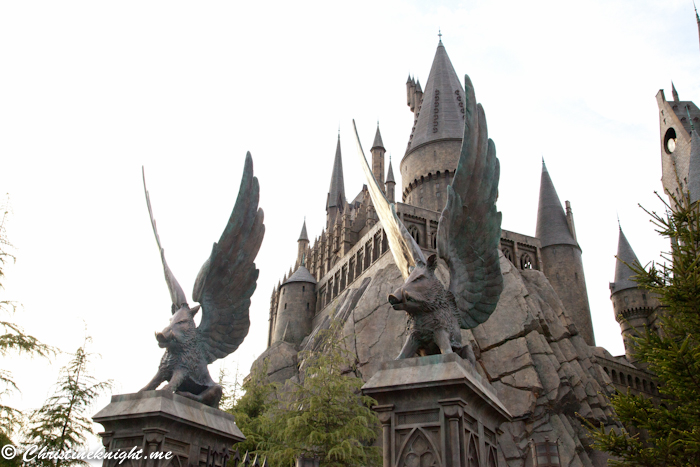 To enter this ride, one must walk through Hogwarts™ School of Witchcraft and Wizardry, which as been recreated with extraordinary attention to detail. Pass through Dumbledore's office, the Gryffindor™ common room and the Defence Against the Dark Arts classroom before embarking on a thrilling journey on Harry Potter and the Forbidden Journey™. The ride is incredible, and completely immerses riders in a magical journey.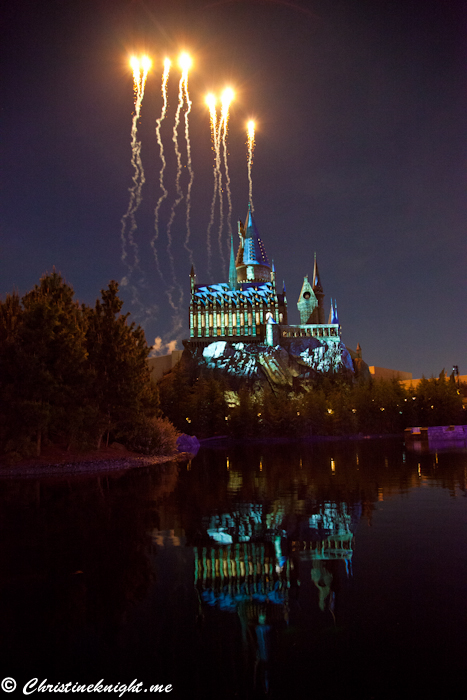 A new evening light show is also on offer for guests. The show plays twice and I would strongly recommend arriving early to mind a place at the front where you can see the action.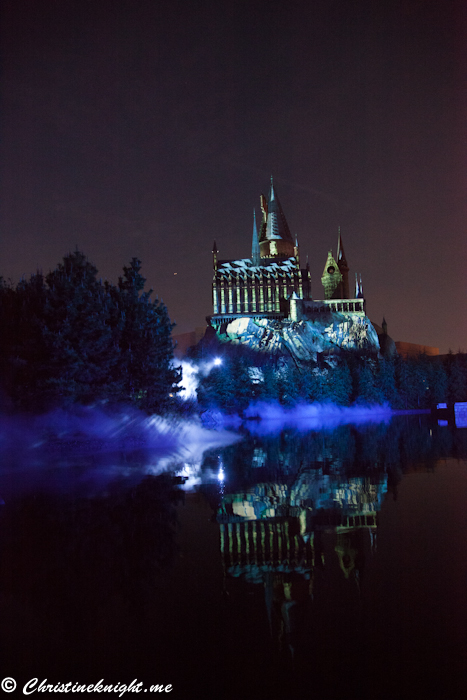 The show takes place above eye line however, with projections on the castle, so even if you're not right at the front you'll be able to see the magical experience very well.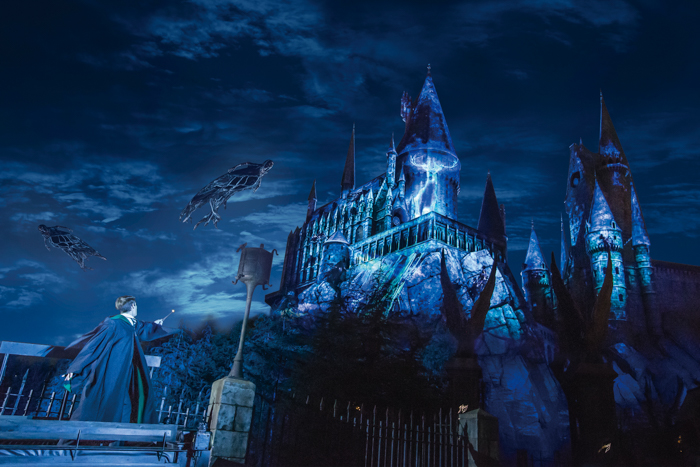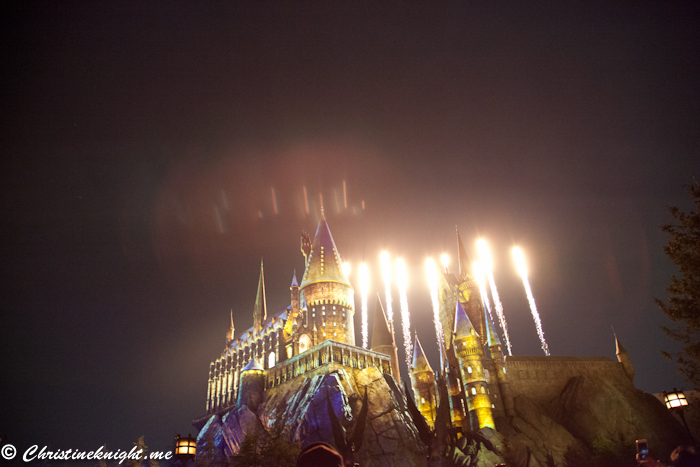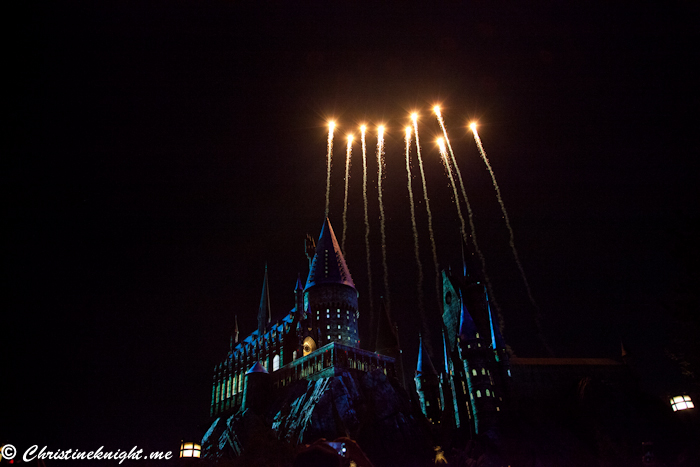 The light show is a perfect way to end a day at Universal Studios Japan – it's exciting, awe inspiring and extravagant, and leaves guests on a high as they make their way to the exit.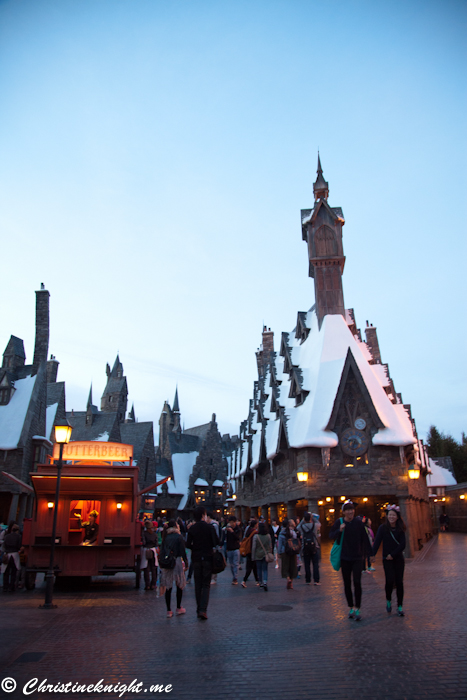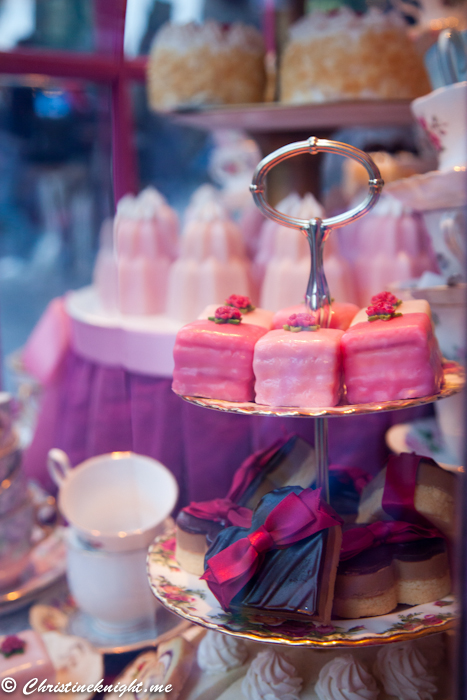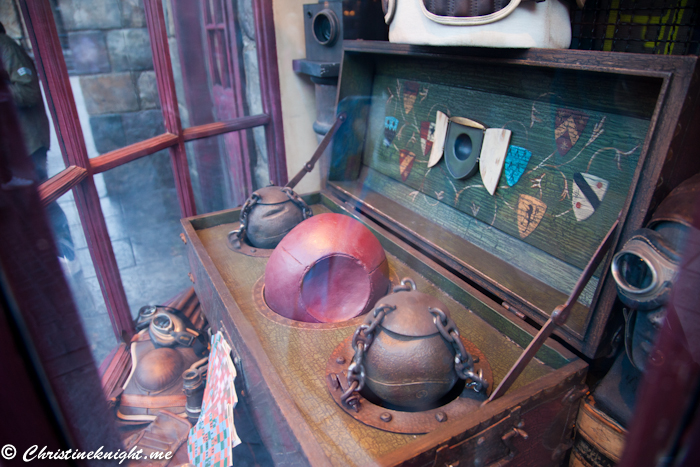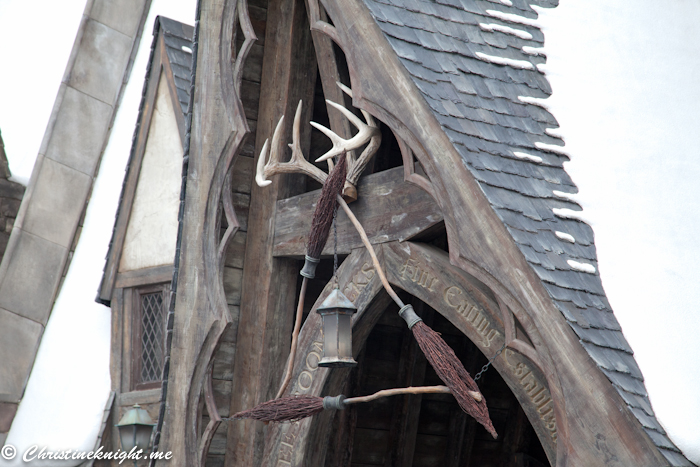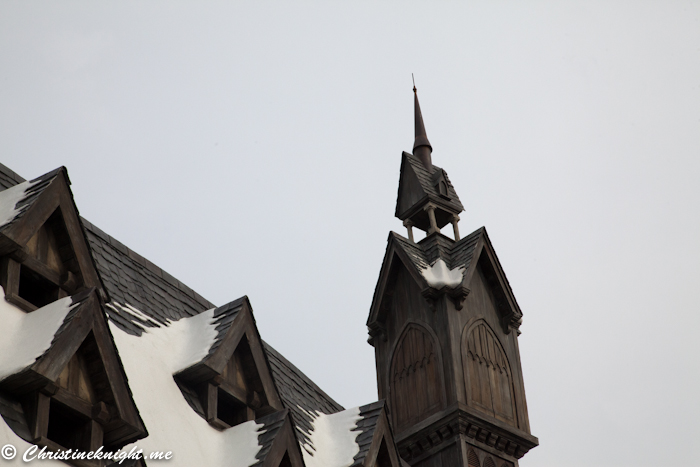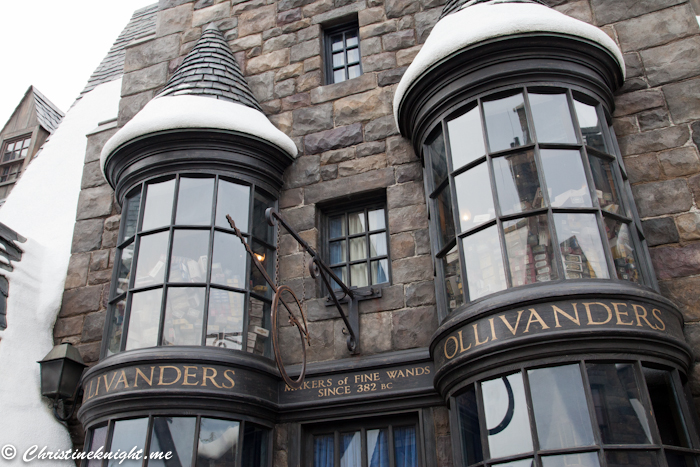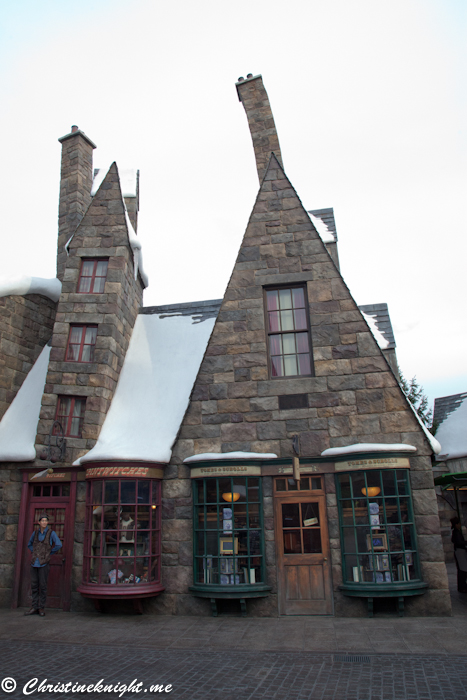 Note: On weekends and busy days, guests must collect a free, timed entry ticket for entrance into The Wizarding World of Harry Potter™ at a designated time.
Universal Studios Japan Tickets
A studio pass grants you admission to the park and a Universal Express® Pass will shorten the waiting time for attractions. The admission ticket includes park entrance and use of all attractions in the park. You can buy tickets in advance from these travel agencies or on the day at the park. Ticket Booths are open from one hour before the park
opens for business.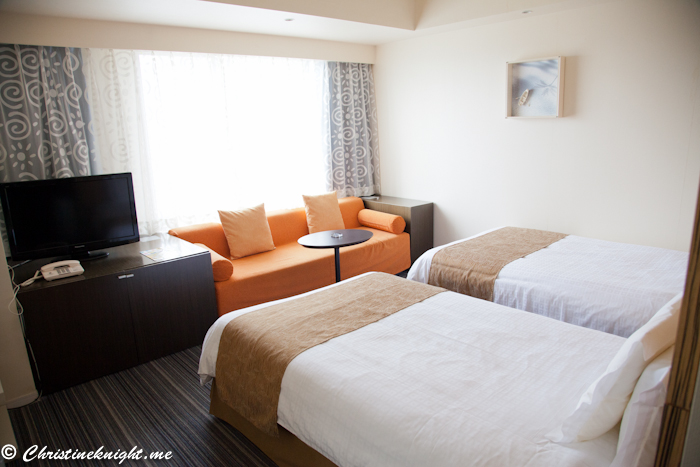 Where to stay
I stayed at the offical Universal Studios Hotel, Hotel Universal Port, which is just a short walk from the park and about 10-15 min train ride from Osaka CBD. There are plenty of food options outside the park as well as restaurants inside the hotels if you stay onsite. You could easily spend two days at Universal Studios Japan and if you do, it's a good idea to stay at a nearby hotel to make the commute easier.
Get more info on my stay at Hotel Universal Port.
Universal Studios Japan
Japan, 〒554-0031 Osaka Prefecture, Osaka, Konohana Ward, Sakurajima, 2 Chome−1−33
Universal Studios Japan Online
How to get there:
Take the subway to Universal City station (JR Yumesaki line). Universal Studios Japan is about a 5-minute walk from there.
For more information on on Osaka and Universal Studios Japan, head to gdayjapan.com.au
Thinking of heading to the Wizarding World of Harry Potter in Orlando? Get tips on saving money, time and hassle here via the Barefoot Nomad.
I visited as a guest of Universal Studios Japan and the Japanese National Tourism Organization. I genuinely loved the experience and all opinions are my own. Additional images courtesy of Universal Studios Japan.