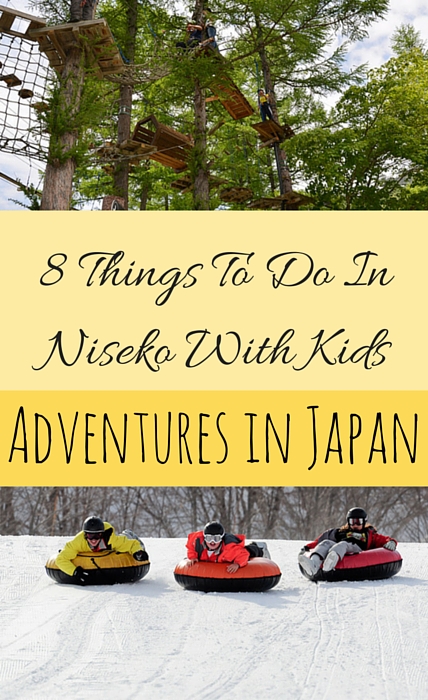 Japan is one of my absolute favourite countries to visit. The culture is exquisite, the people welcoming and the cities and scenery spectacular. Like I said, already a huge, raving fan. I last visited Japan when I was footloose and fancy free, way before little Cheese came along. I can't wait to take her back to experience this beautiful country, particularly a city called Niseko, in the Hokkaido precinct.
Niseko is renowned among ski and snowboarders for having the best ski terrain in Japan. Set amongst snow-capped mountains, and close to hot spring resorts (AKA onsen), this is a town that is majestic to visit any time of year.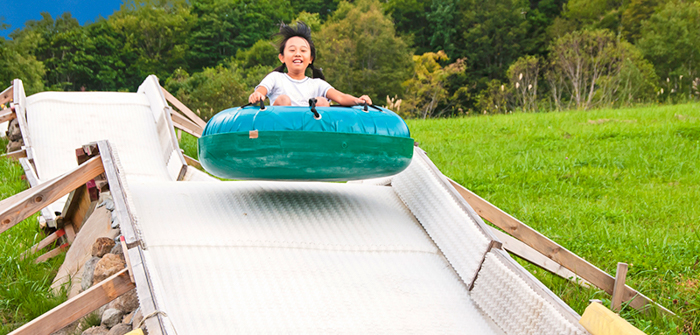 While Niseko is known for its snow, it's actually an ideal holiday location for all seasons – particularly for active families like mine. If you're thinking of visiting Japan this year with your kids, consider adding Niseko to your itinerary, and enjoy some of these eight family-friendly activities. If you want even more ideas on planning your trip, you can check out Vacation Niseko.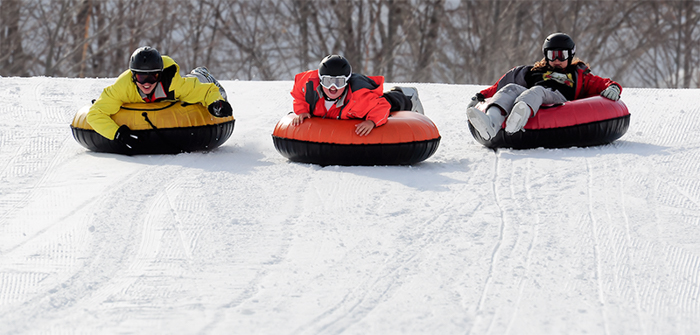 Snow sports
Winter is peak season in Niseko for a very good reason. If you're a snow bunny, this is the time for your family to visit and enjoy sports such as snow tubing and sledding. Families with kids aged three and over can enjoy these exhilarating winter sports at Hanazono Adventure Park, located at Hanazono 308, accessed from Hirafu village via frequent, free Hanazono shuttle buses.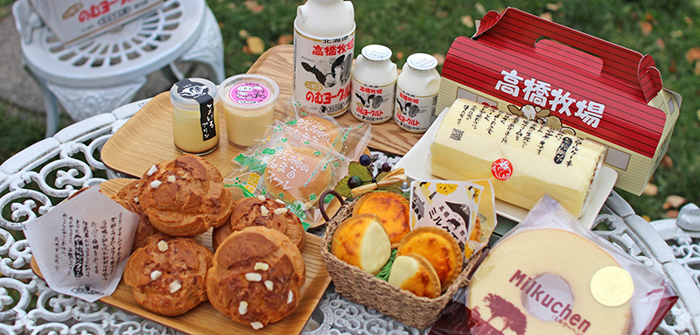 Local cuisine
You can't visit Japan without enjoying their regional dishes. Take kids to visit Hokkaido's famous dairy, Milk Kobo, serving locally made ice cream, yogurt and milk, plus vegetarian dishes. They have cute souvenir shops, too. Milk Kobo can be accessed via the Niseko United Shuttle bus and is open year-round except Dec. 31st and Jan. 1st.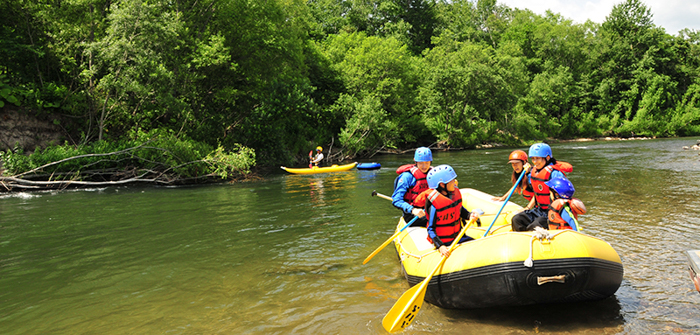 Summer water sports
Niseko sits on the twisting and turning Shiribetsu river, which means summer is filled with exhilarating water sports. Get on the river in a 2-person inflatable kayak for a Ducky Tour, or enjoy a relaxing rafting tour. Older kids can try SUP – stand up paddleboarding. It's very easy to learn and a fun way to explore the river.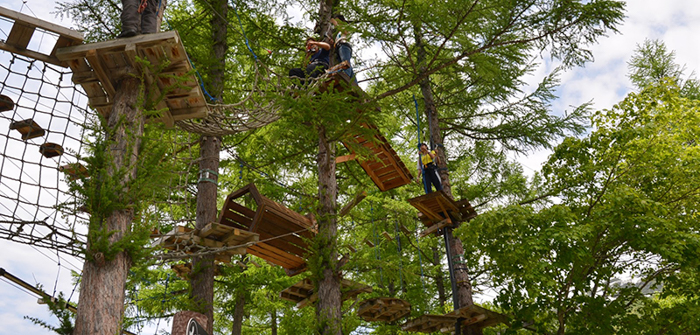 PURE Nature Activity Centre
When you're staying in the mountains, there's going to be a lot of nature to be had. If you want to really get out and enjoy the scenery, visit the PURE centre at Niseko Village for a wide range of family-friendly activities, including mountain biking, ziplining, horseback riding and hot-air ballooning. Tree Trekking particular looks amazing – kids can walk among the trees on a network of ziplines, nets and ropeways.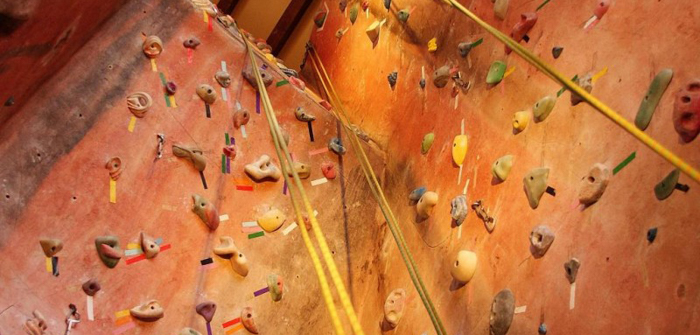 Indoor Rock-climbing
When you want a break from the great outdoors, indoor rock climbing will keep the kids busy for hours. A great activity that the whole family can enjoy, or you can sit back and enjoy a coffee from JoJo's Cafe while the kids scrabble up the rock faces on their own at the Niseko Adventure Centre.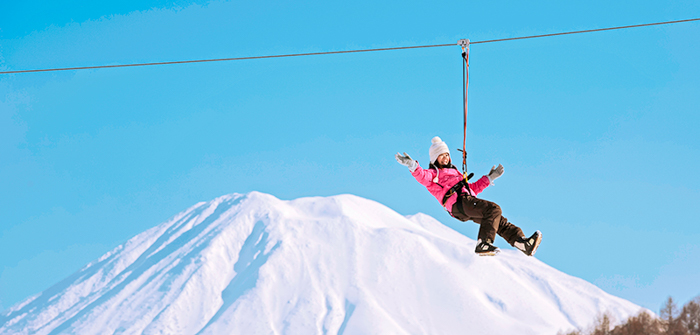 Zipline
The whole family can clip on a harness and fly on a 200 metre zipline, 10 metres above the mountain. The zipline runs year-round at Hanazono Adventure Park, located at Hanazono 308. It is accessed from Hirafu village via frequent, free Hanazono shuttle buses. Participants must be over 100 cm and below 100 kg. The zipline experience lasts roughly 30 minutes.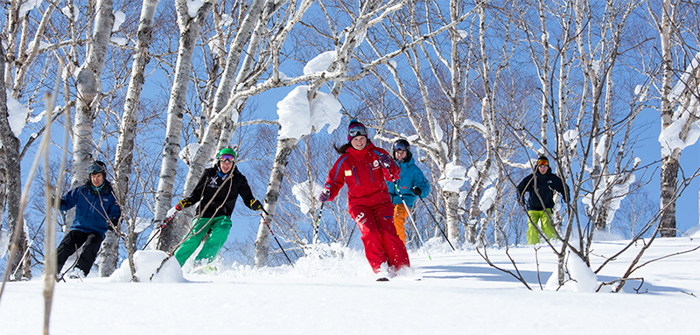 Ski school
The perfect opportunity for your kids to learn how to ski from expert instructors. Vacation Niseko will arrange it all for you, and ensure your child is booked into the correct class at NISS, their premier ski school. Kids aged 3-6 yrs can join the Tic-Tac Kids Club for a full-day program in Hanazono, a large area with three magic carpets and minimal hill traffic, making it a safe place for little ones to learn the basics. Classes are limited to 6 kids. Older kids can join the Yuki full-day program (7-14 yrs), where they will explore the slopes around Hanazono and Niseko with their instructor. Yuki groups are separated into skiers and boarders, and are limited to 8 participants.
Doumu Glass Gallery
A cultural experience I would love to explore is glassblowing, which the Shiribeshi region is renowned for. Glassblowing artist Kazuo Ikeda is known for his elegant and simple glass work, with his shop located near Hirafu in Higashiyama. At the Doumo Glass Gallery you can attend a sandblasting workshop and create your own Japanese-style glass or beer mug.The Doumo Glass Gallery is close to Milk Kobo, making them a great pair of activities to do together. Both are easily accessed via the Niseko United Shuttle bus.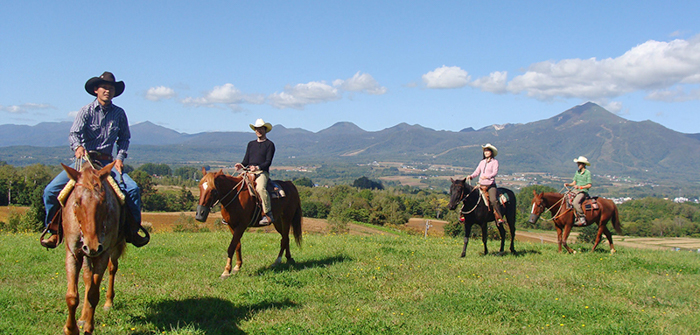 Where to stay:
Choose from a range of accommodation from apartments to townhouses, depending on your budget. The most expensive time to visit is winter. In the off season, accommodation is a fraction of the cost, making it a fantastic option for a summer, autumn or spring holiday. Check out your options at Vacation Niseko.
Getting there:
Niseko is a two-to-three hour drive from New Chitose Airport, just outside of Sapporo. While it is an international airport, most international visitors will need to fly into Tokyo or Narita and catch a flight from there.
This post was produced in conjunction with Vacation Niseko.