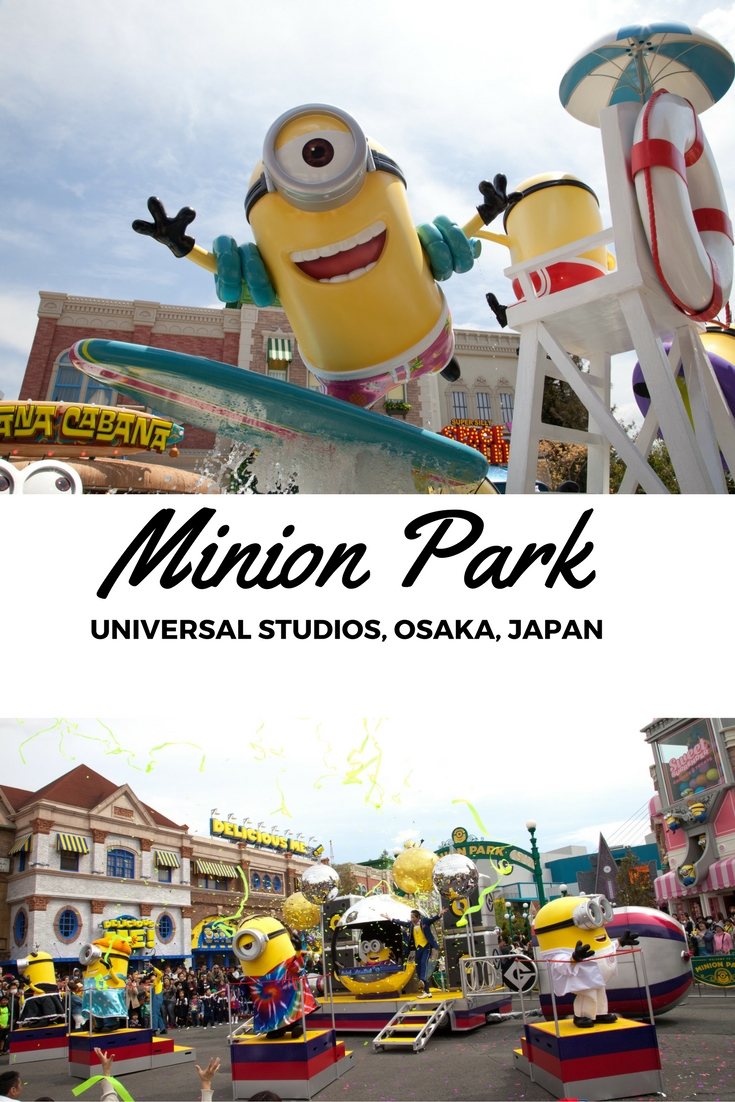 The mischief-loving Minions have a new home at Universal Studios Japan.
"Minion Park" has recently opened inside Universal Studios, and is proudly the largest Minions-themed attraction in the world.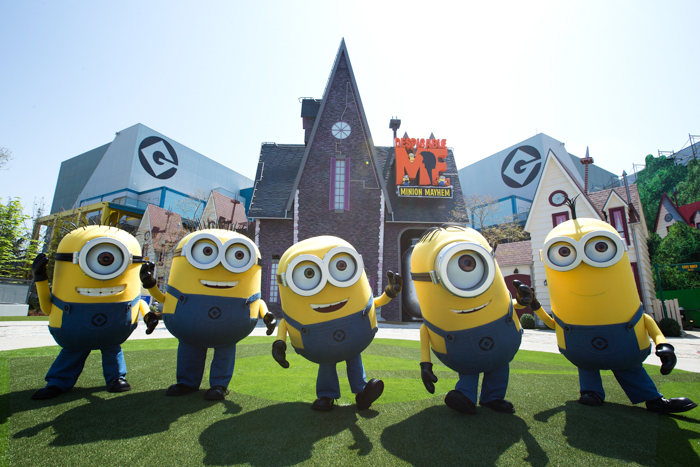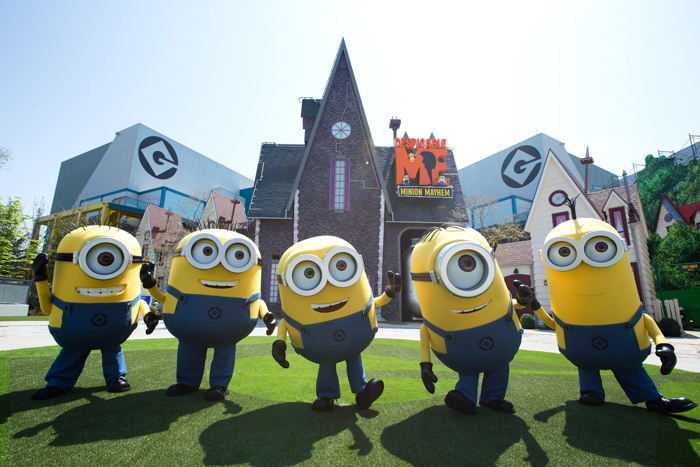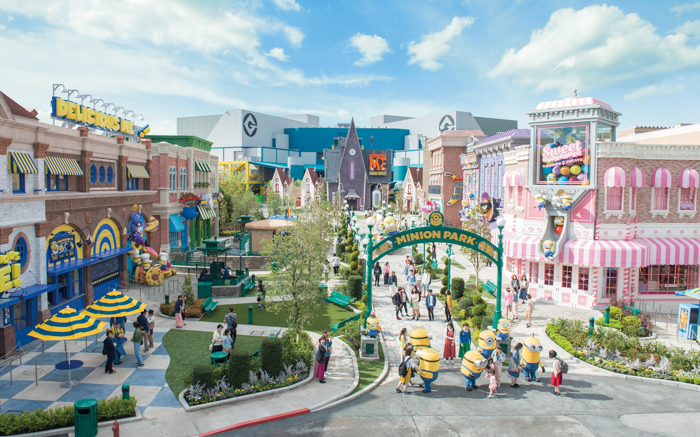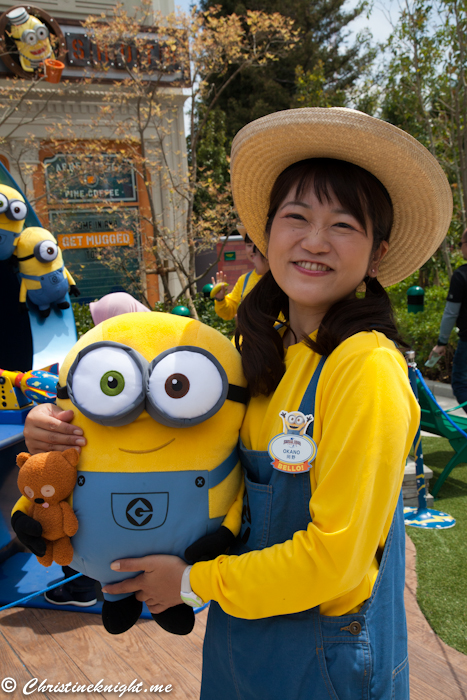 Inside the plaza, the mayhem of Minions reigns supreme. Try a Minion-themed snack, pose for a photo, watch a Minions show and jump on the brand new Despicable Me Minion Mayhem ride.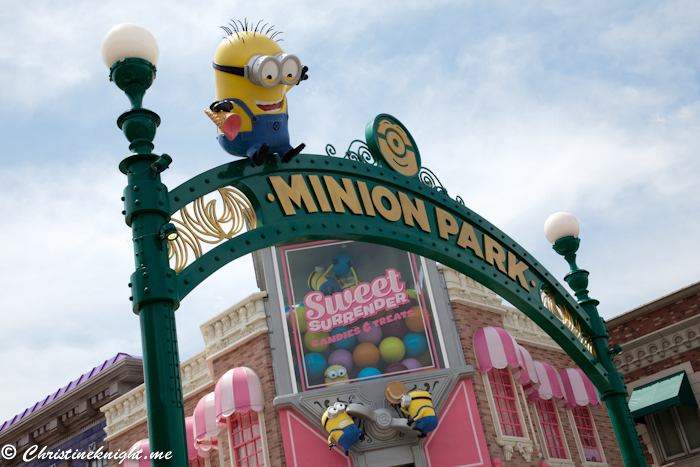 The plaza is so full of Minions that it's difficult to know what to look at first. Do you pose for a photo with a Minion?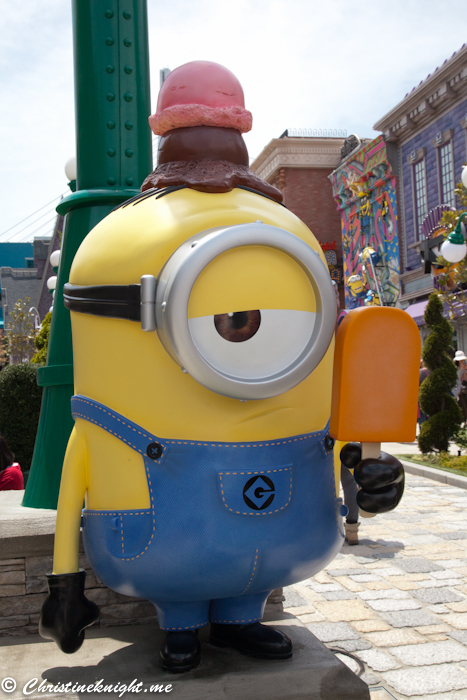 Or do you try a snack? I absolutely loved these Minion-inspired cookies from the Delicious Me store. They have a biscuit base and a choice of fillings. I selected the cream with fruit and the cookie tasted like a delicious fruit tart.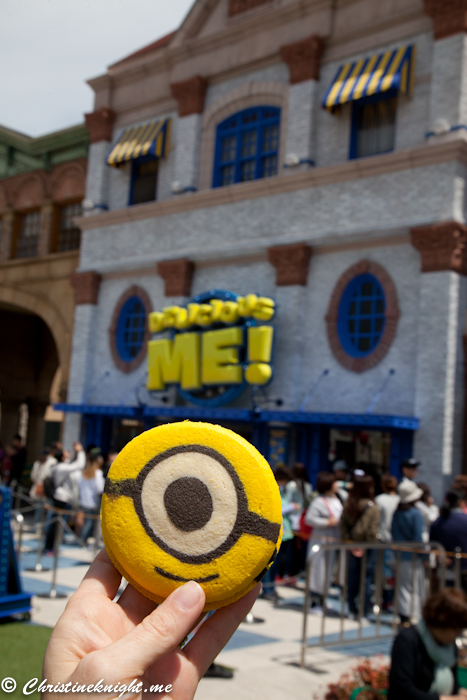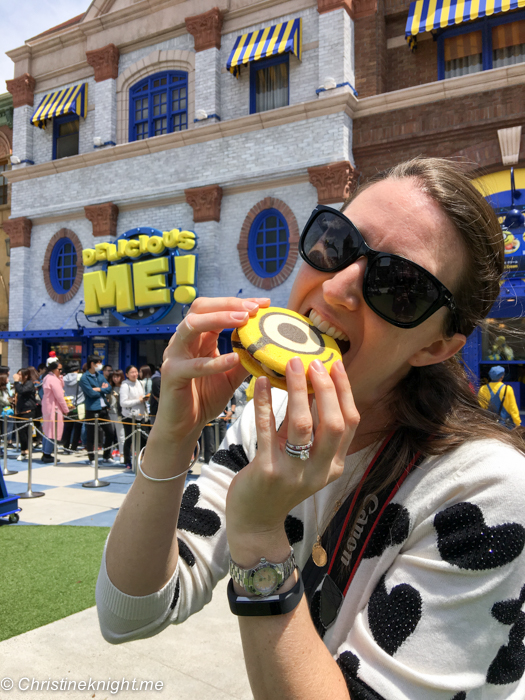 Other Minion-themed snacks include a fluffy pork bun, banana and caramel-flavoured popcorn in the cutest collectable carrier, and Minions-themed hamburger at The Happiness Cafe.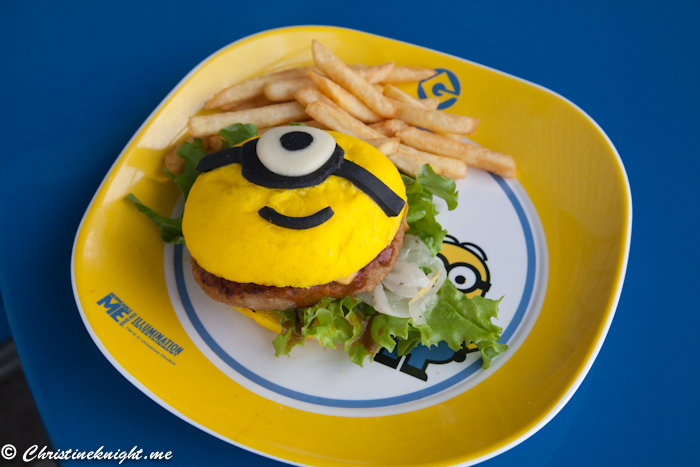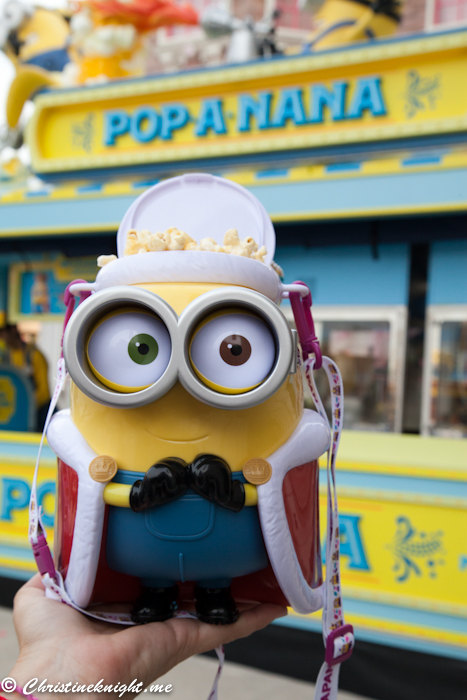 The Despicable Me Minion Mayhem ride is the centerpiece of the plaza. It's an incredible ride featuring hyper-realistic projections that takes you whirling through the chaotic world of Minions. It's a heart-stopping, thrilling ride that is fun, fantastical and you'll absolutely want to jump straight back on and ride it all over again.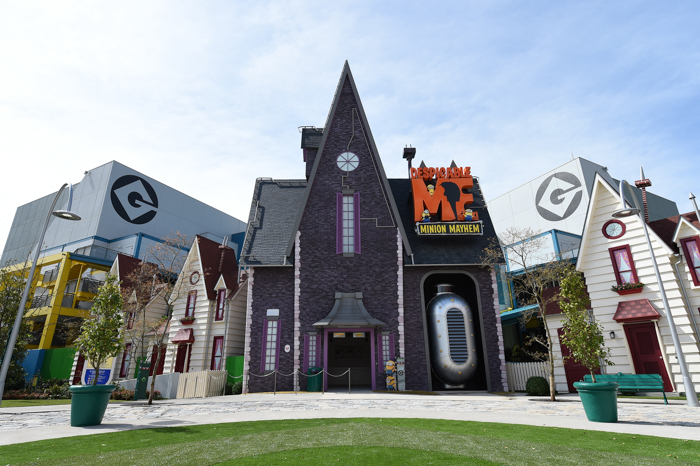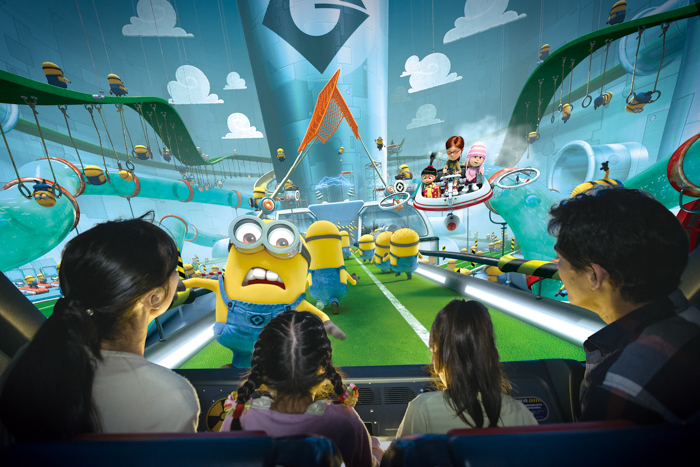 Dotted around the plaza are Minion-themed shops and statues that are incredibly fun to shop for Minions goodies and get a great selfie with.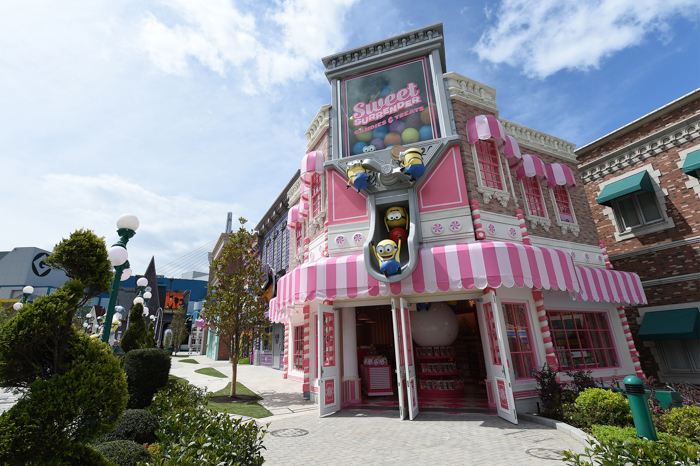 Stop by Sweet Surrender for unique Minions plushies, food, clothing and toys. They're incredibly cute and make for great souvenirs to take home.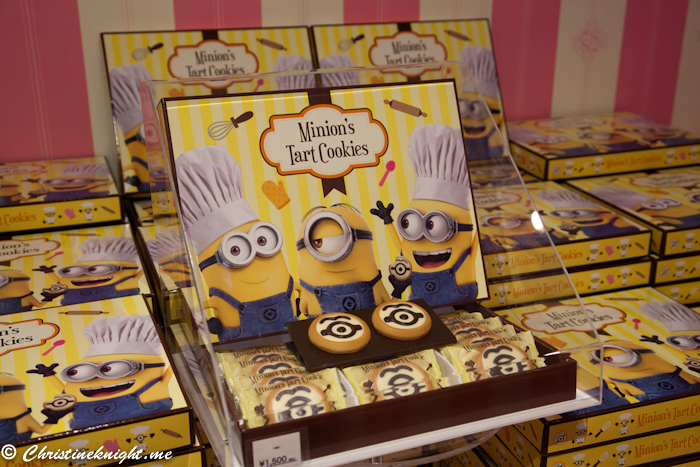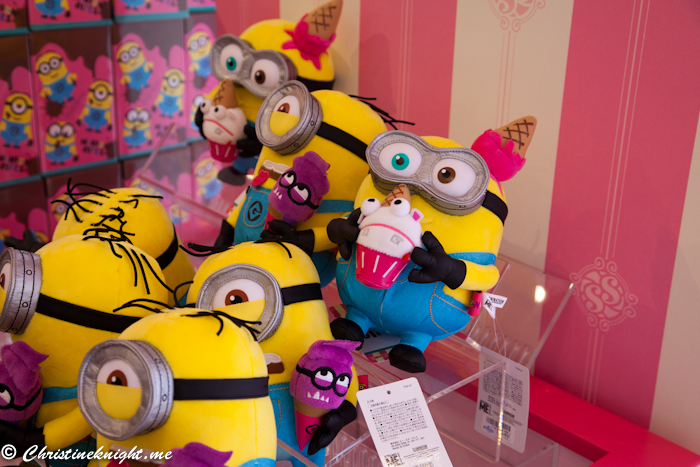 A Minions street show completes the new attraction. The show is performed multiple times a day and is filled with chaos, fun and mayhem, just what you would expect from the Minions!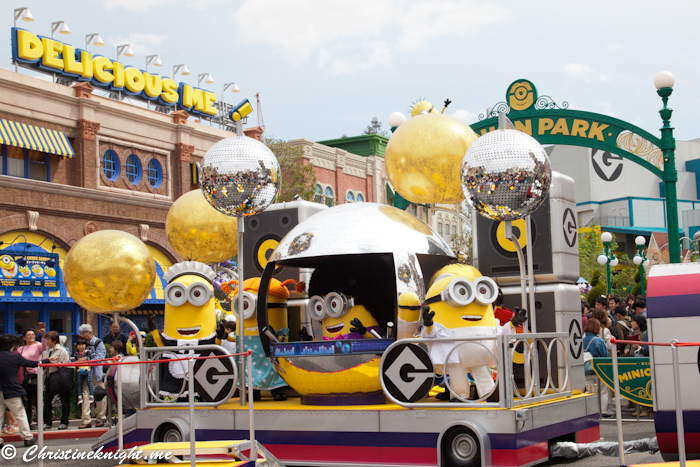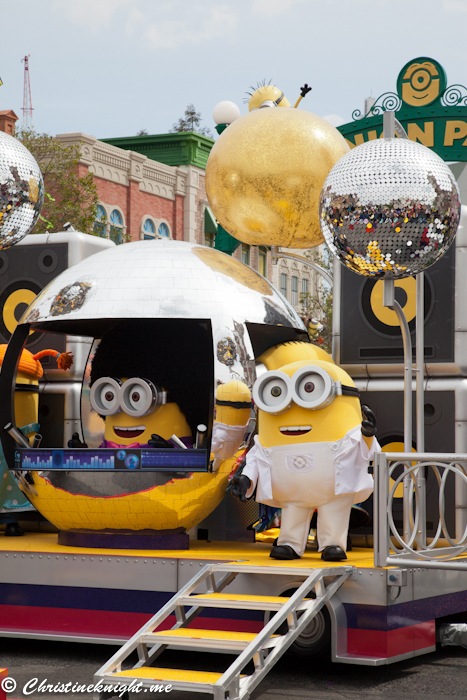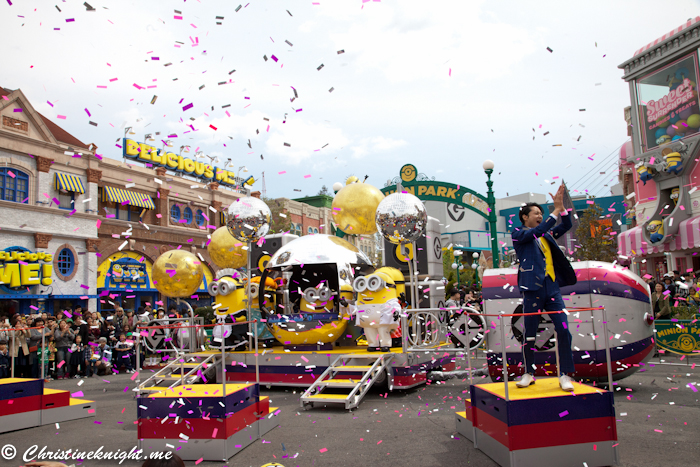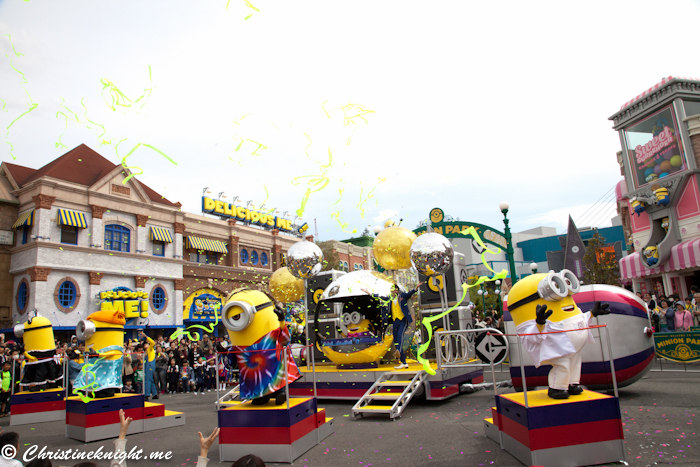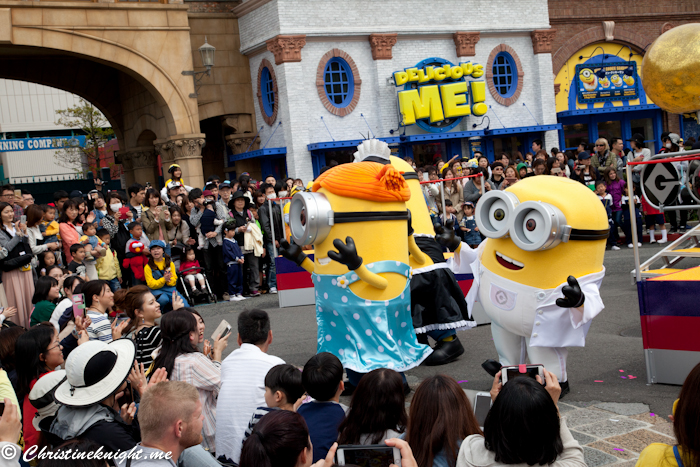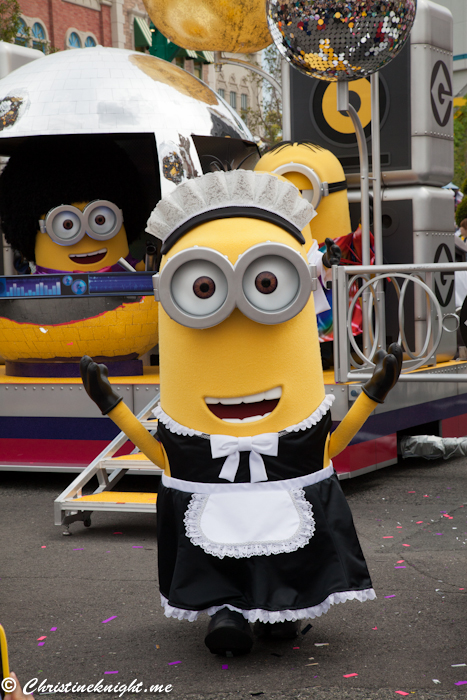 After the show you can get a photo with the Minions if you feel like braving the crowds. I would advise seeing if you can find out what times the Minions appear in the plaza for photo opportunities throughout the day instead of lining up after a show.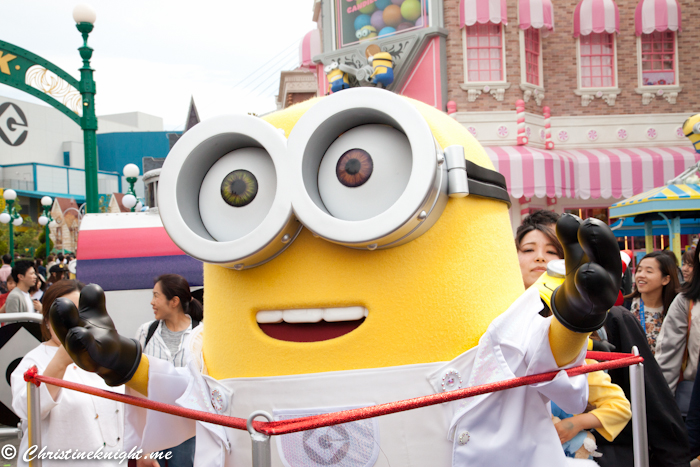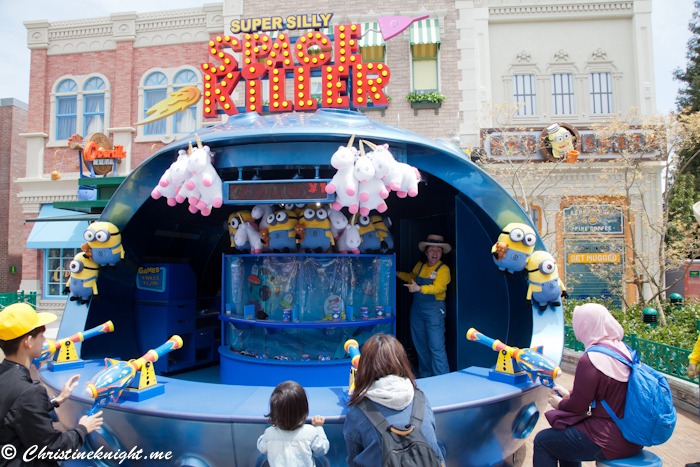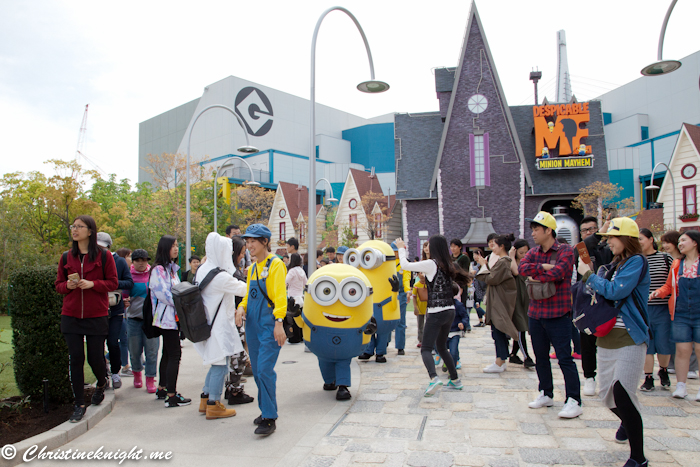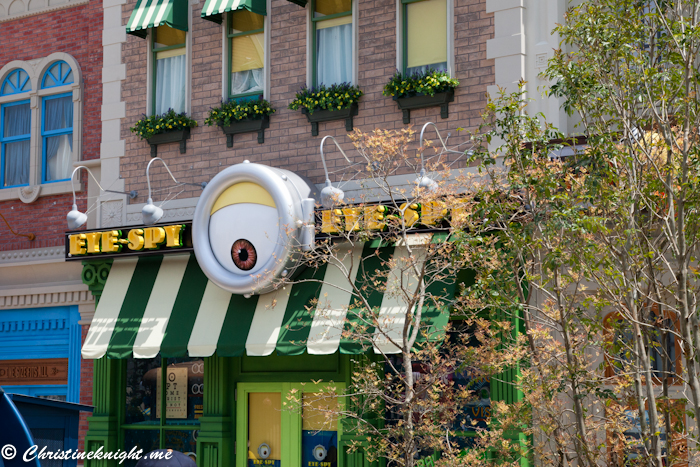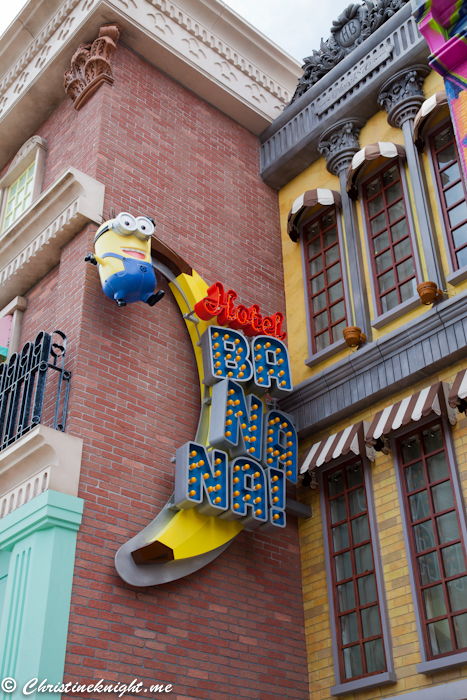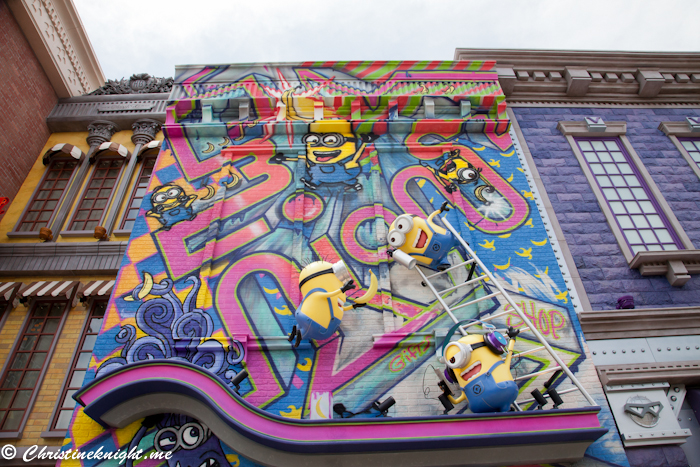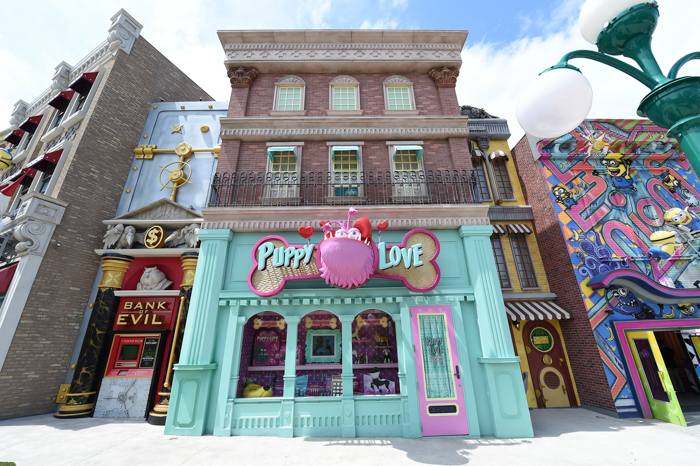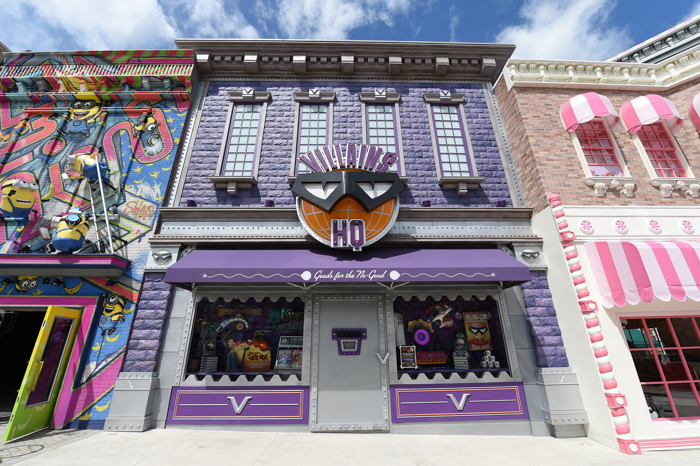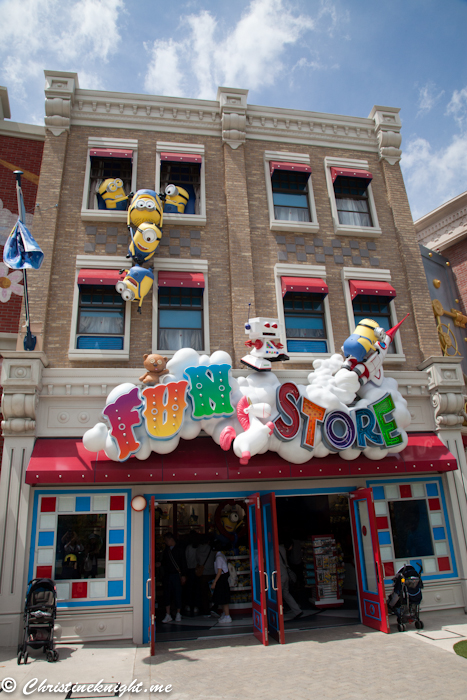 Tips for visiting Minions Plaza
Be early! The Minions area is incredibly popular and was busier when we visited than the Harry Potter section of the park. I would recommend heading there as soon as the park gates open.
Get into the spirit! Wear anything Minions-themed that you own and you will fit in well with the crowd.
Try a bit of everything! The snacks are all quirky and fun. I loved the biscuit and popcorn as I have a sweet tooth.
Get to the show early. It's super popular too with people sitting on the ground in preparation well in advance of the show time.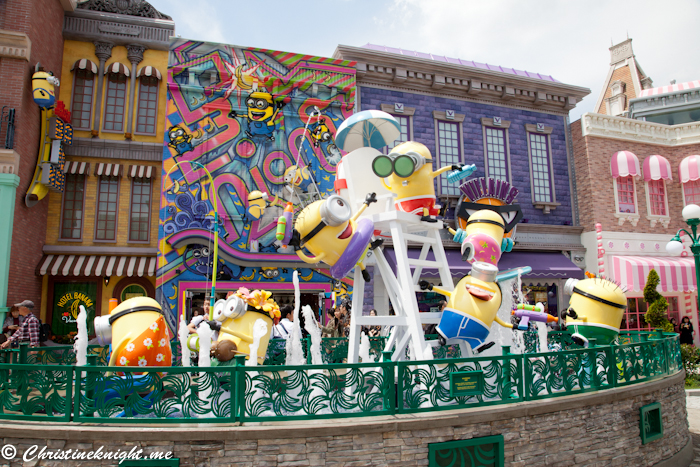 Universal Studios Japan Tickets
A studio pass grants you admission to the park and a Universal Express® Pass will shorten the waiting time for attractions. The admission ticket includes park entrance and use of all attractions in the park. You can buy tickets in advance from these travel agencies or on the day at the park. Ticket Booths are open from one hour before the park opens for business.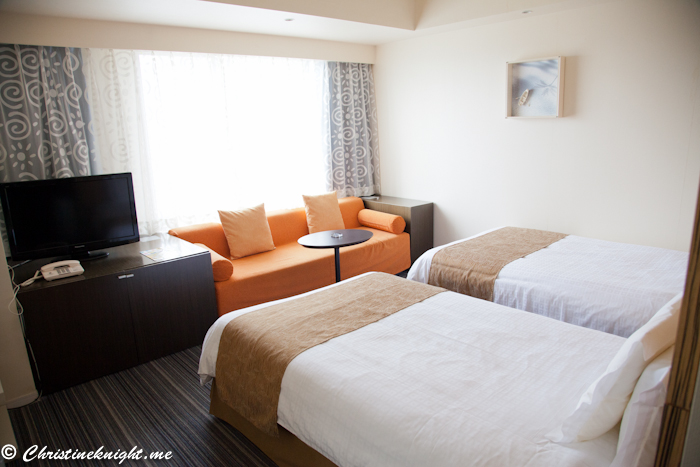 Where to stay
I stayed at the offical Universal Studios Hotel, Hotel Universal Port, which is just a short walk from the park and about 10-15 min train ride from Osaka CBD. It has fantastic Minions theming in the lobby and a few of the rooms.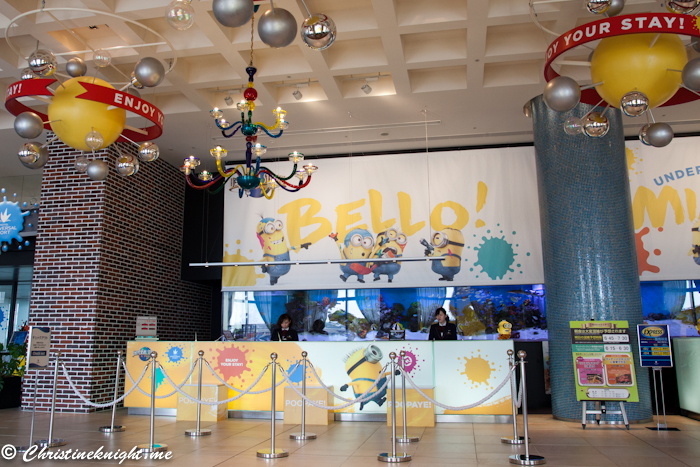 There are plenty of food options outside the park as well as restaurants inside the hotels if you stay onsite. You could easily spend two days at Universal Studios Japan and if you do, it's a good idea to stay at a nearby hotel to make the commute easier.
Get more info on my stay at Hotel Universal Port.
Universal Studios Japan
Japan, 〒554-0031 Osaka Prefecture, Osaka, Konohana Ward, Sakurajima, 2 Chome−1−33. Universal Studios Japan Online
How to get there:
Take the subway to Universal City station (JR Yumesaki line). Universal Studios Japan is about a 5-minute walk from there.
For more information on on Osaka and Universal Studios Japan, head to gdayjapan.com.au.
I visited as a guest of Universal Studios Japan and the Japanese National Tourism Organization. I genuinely loved the experience and all opinions are my own. Additional images courtesy of Universal Studios Japan.