This post is brought to you by Nuffnang and Lonely Planet Kids (all opinions are my own)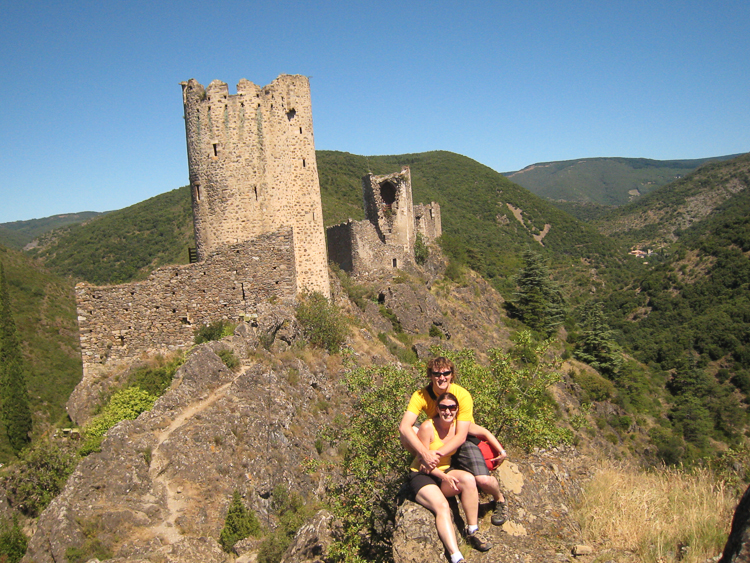 The Lonely Planet guides and phrase books have been the corner stone of my traveling life. From my earliest solo travel, the LP books have been the resource I've turned to for finding places to stay, things to do and phrases to speak to the locals to find my way around. I have fond memories as a teenager of pawing through my Lonely Planet Europe guidebook to the Paris on a budget section, and begging my dad to call the owners of the French hotel described as "rustic but charming" to secure me a room. I was too scared to make the call myself with my lack of French! The hotel was just as described in the guidebook (maybe more on the rustic, but with definitely charming hosts) – the Lonely Planet books have never let me down.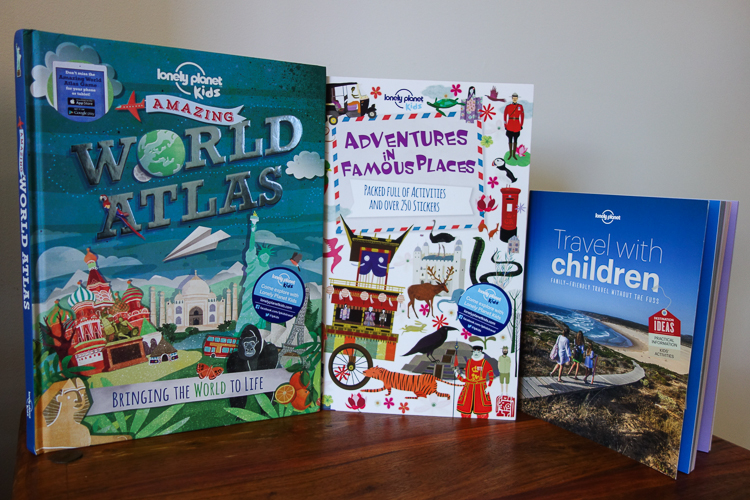 Lonely Planet have been creating guidebooks for over 40 years now, and their new foray into kids travel books is only a natural progression for them.
I was very excited to receive in the mail a pack from the new Lonely Planet Kids range: Lonely Planet Kids Amazing World Atlas (RRP $29.99), Lonely Planet Kids Adventures in Famous Places (Sticker and Activity Book) ($12.99), and Lonely Planet Travel With Children (RRP $29.99) (this book isn't a part of the Lonely Planet Kids range, but it's a great resource for parents).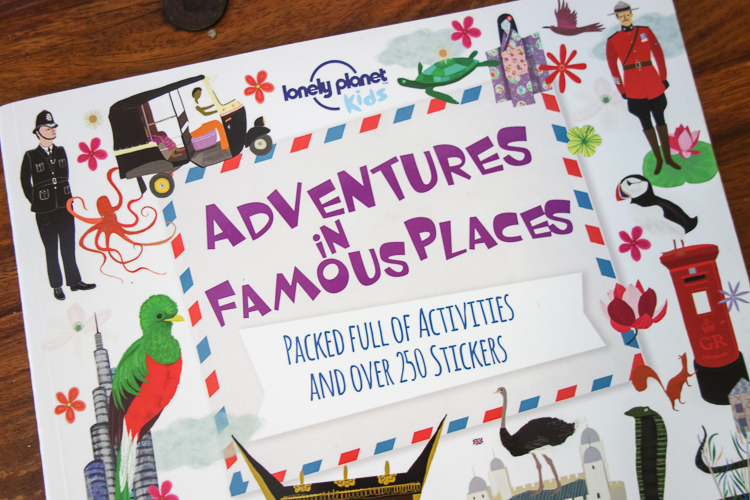 Lonely Planet Kids Adventures in Famous Places is part of a range of Adventures In … activity books Lonely Planet are producing (other titles in the series include Adventures in Busy Places and Adventures in Cold Places). The activity book has 250 reusable stickers, each designated to specific pages in the book. Each page focuses on a destination like Addo Elephant Park in South Africa.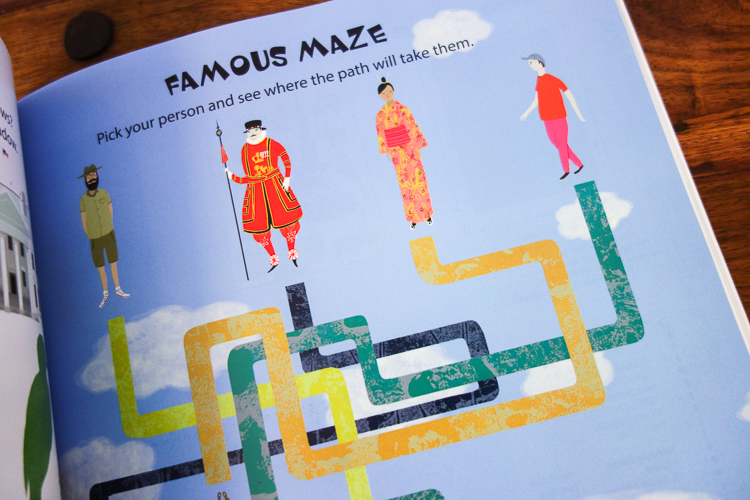 Kids are directed to find the correct stickers to add to the page, and can then also learn more about the particular area. We learned, for example, that African elephants weigh four times more than a car and move silently thanks to their padded feet.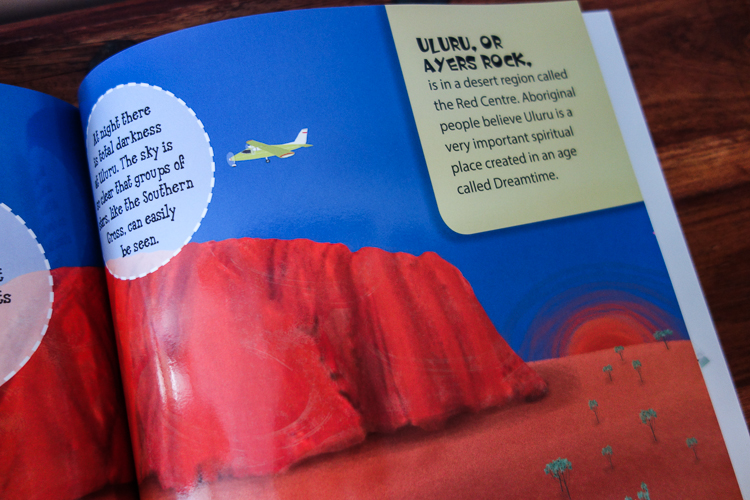 Cheese, at almost four, is the perfect age for me to assist her with this activity book. She loves stickers and is a giant sponge right now wanting to soak up as much information about the world as she can. As she can't read yet, she is highly enjoying having me read the fun travel trivia as we work our way through the book.
I'd particularly recommend this book as a travel activity. It could easily entertain kids for an hour or so on a flight. The activity book is recommended for children aged 3 – 5, but I think even slightly older children would enjoy being able to independently complete the activities and read the facts for themselves.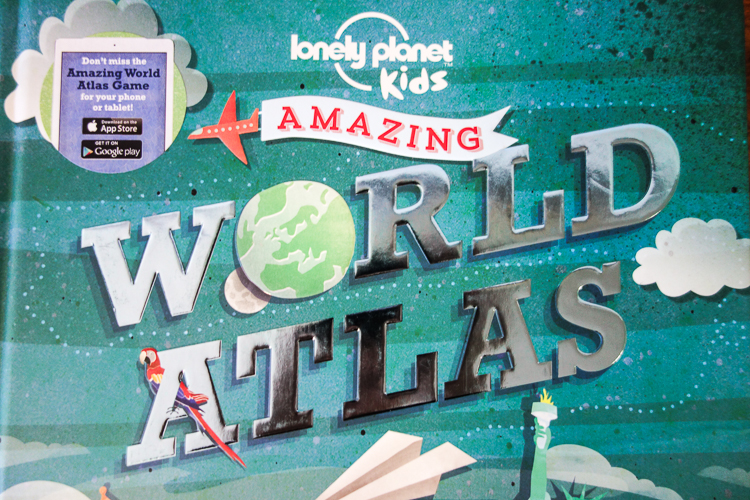 Lonely Planet Kids Amazing World Atlas is a fantastic resource for older children to learn about their world. It includes maps, beautiful photos, trivia and historical info. While this book is currently a bit old for Cheese, we are reading it together.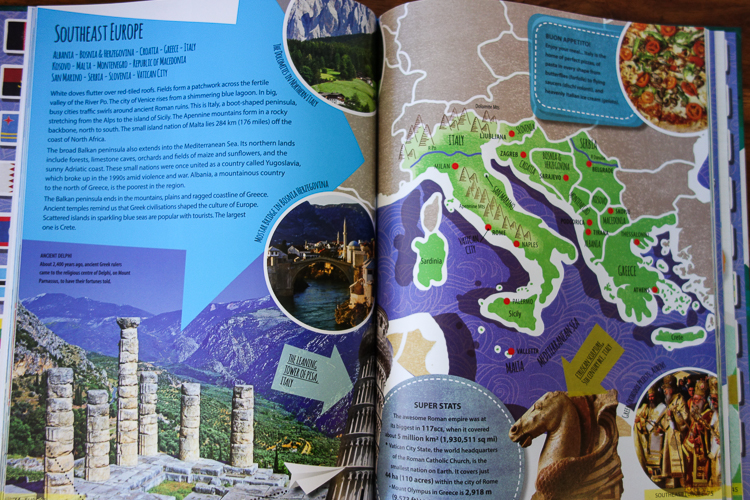 She particularly enjoys reading about places remembers ("The Sydney Opera House! I've been there!") I can see that the book is going to kickstart many conversations for us and get Cheese excited about our future travel together. An added bonus: you can download the supporting app on your iPad.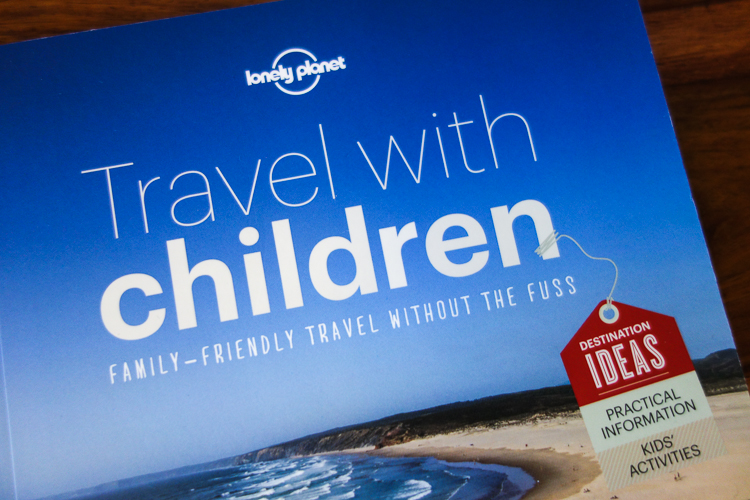 Lonely Planet Travel With Children has the tag like "Family-friendly travel without the fuss", which is exactly our travel mantra. The book is divided into useful sections such as "getting ready to go" (which has helpful tips on things like vaccinations and what to pack), and "during the journey" (with suggestions on different modes of transport and scheduling your trip in accordance to kids needs), but the bulk of the book is dedicated to destinations.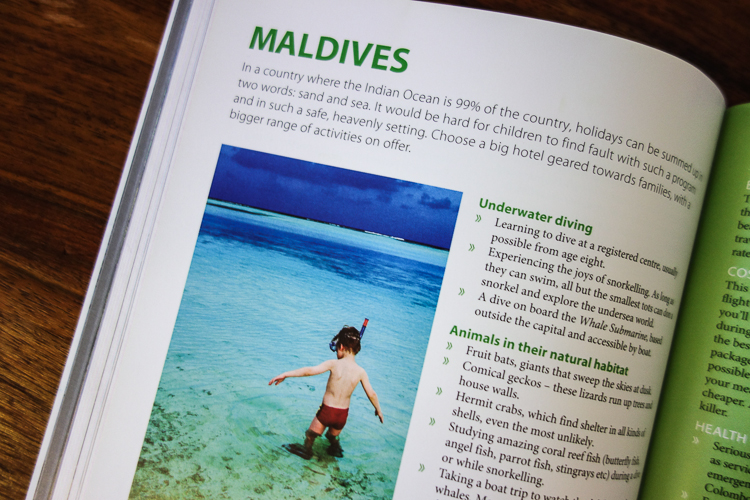 Each location has a double page spread full of really useful info for visiting with children. This book is a bit dangerous as it's making my travel bucket list grow substantially!
Please check out the Lonely Planet Kids website lonelyplanetkids.com and new social media pages facebook.com/lpkidstravel and twitter.com/lpkids for more info on the Lonely Planet Kids books and app.