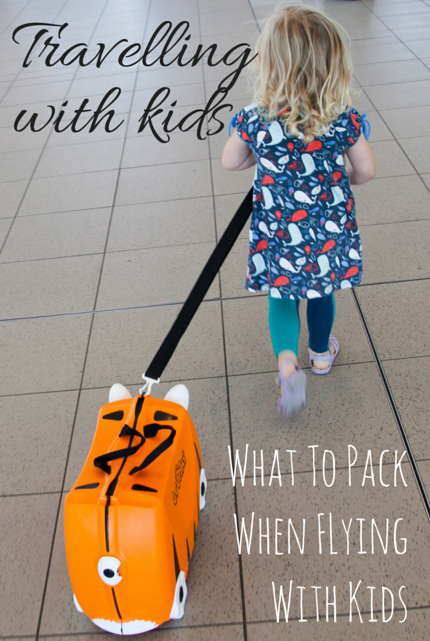 I've racked up a lot of flights with Cheese – we've done over 10 long haul flights with her (over 10 hours each), and a bunch of shorter ones too, so we have flying with a little one pretty much down pat. As she gets a bit older, I adjust what we pack for each flight to compensate for her growth and changes in interests, but the core items remain the same.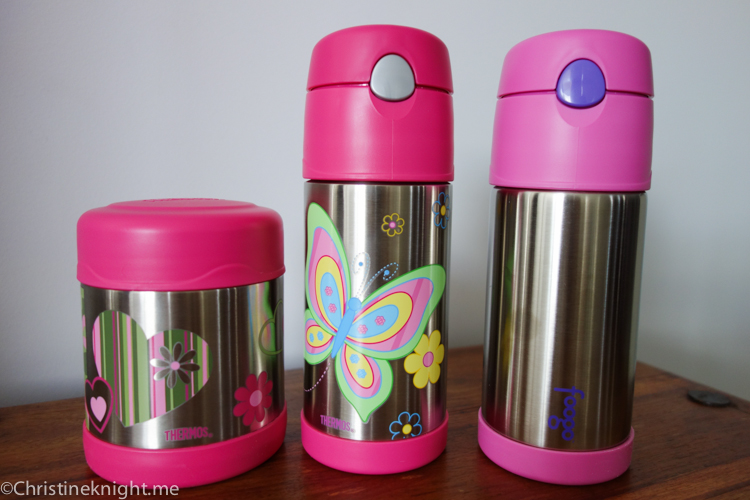 Snacks
I never take my preschooler ANYWHERE without snacks, and air travel is no exception. On long-haul flights, it really pays to have these Thermos containers to keep food and drink at the right temperature. My faves are the Thermos FUNtainer Stainless Steel Vacuum Insulated Food Jar for food like fruit and cheese (keeps food cold for up to 7 hours) and the Foogo and FUNtainer Stainless Steel Vacuum Drink Bottles with silicone straws – both of which keep contents cool for up to 12 hours (I use ours for milk and water). These containers are all leak-proof so I don't have to worry about the contents spilling all through our bags. If you run out of milk, the airline staff will usually refill it for you. I also love these Tupperware snack cups and fill them with things like rice crackers.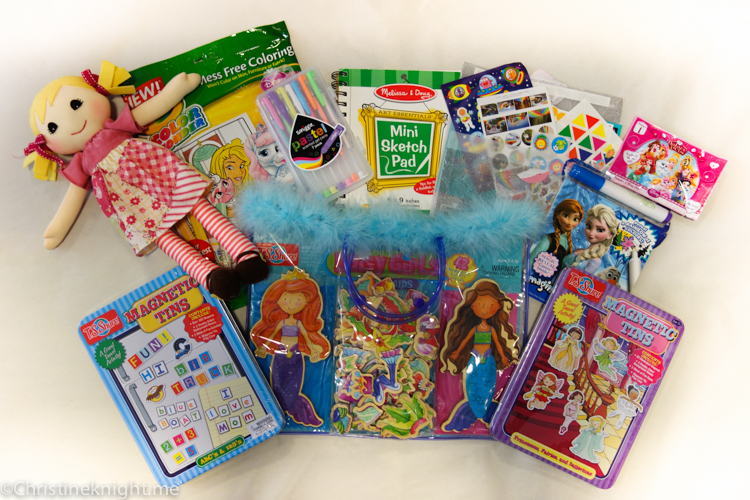 Entertainment
I always pack a few new things that Cheese hasn't seen before, plus a couple of favourites that I can count on to occupy her time. This trip, I'm relying heavily on magnets to keep Cheese busy, particularly these T.S. Sure Daisy Girls Mermaids, Alphabet and Numbers and Princess and Fairies Magnetic Tins from Bobble Art. What's great about them is they have their own containers to keep everything together, and hey, they're magnetic, so it's harder to loose pieces. A little blank notebook, pens and stickers (these are from Pipsticks), some mess-free colouring books and a blind Palace Pets toy bag (top right of the picture) complete our pack of fun new things. My strategy is to take out one thing at a time when she starts getting particularly fussy, and to try and drag them out for as long as possible so the entertainment value lasts longer.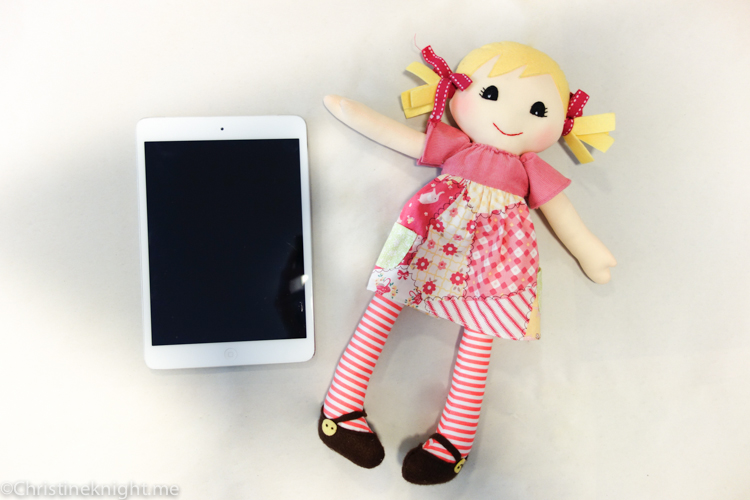 These are two of Cheese's must-haves for basically leaving the house. The iPad (loaded up with brand new games for our trip) and a dolly for her to engage in imaginative play. The cute doll in the picture is a Tiger Tribe "Ava" Rag Doll. Cheese loves having a soft doll to take with her to be her little buddy and loves to play with her particularly on flights and in hotels. Along with the iPad we are taking these kid-friendly headphones by Nabi.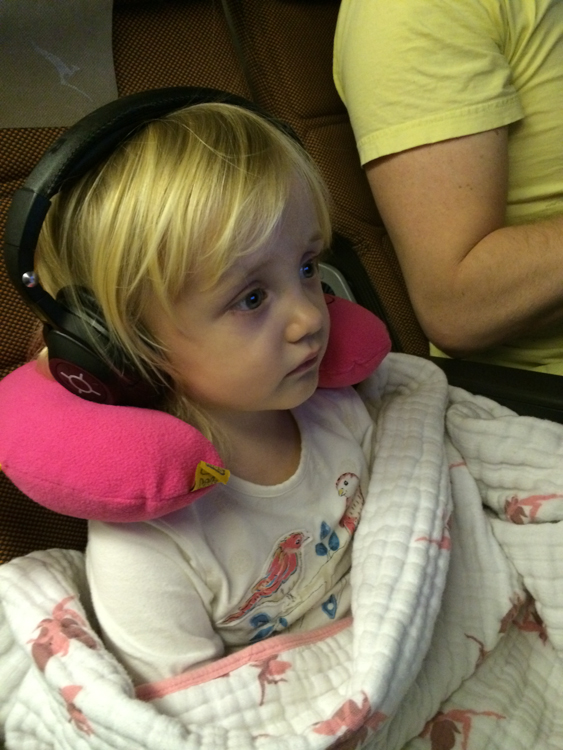 Comforts
I always pack my daughter's favourite blanket, which is a Dream Blanket by aden + anais that she has had since birth. It keeps her warm on flights, isn't covered in other people's germs like the ones provided by airlines, and also gives her the familiarity of an item she loves from home when we are travelling.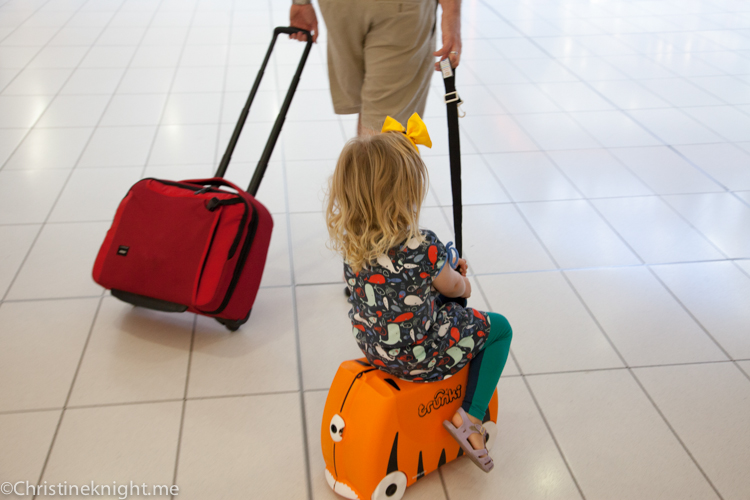 Practical
We love the Trunki for travelling with Cheese – having her pull her own case and then sit on it while we pull her along is vastly easier than having to carry her now she is basically out of the stroller.
Now Cheese is almost four, I'm also packing on this trip a Trunki BoostApack, which is a backpack that turns into a car booster seat. Cheese JUST makes the height and weight requirements, which I'm thrilled about, as we no longer will have to book cars with car seats on our travels when we have this booster seat.