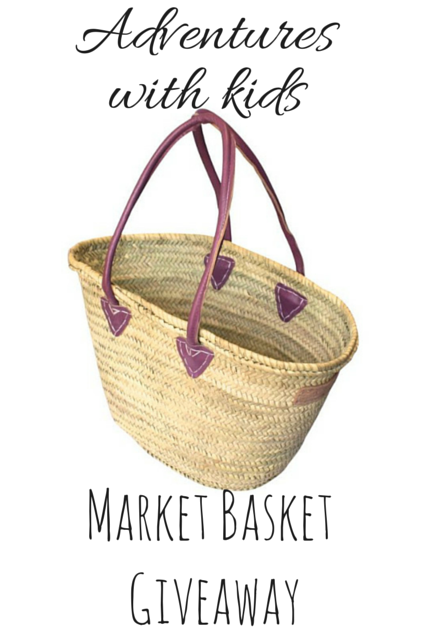 I am so obsessed with bags. Not fancy pants handbags (although I love them too!) but mostly bags that I can use to carry all the stuff around that I have to lug now I have a kid. I've tried all kinds of backpacks and shoulder bags, and I'm currently really enjoying the Market Basket.
This really cute Market Basket was introduced to Australia by Lindy McLeod. The baskets have been used in France for a long time by women to carry their fresh produce in. I'm a strong believer in using recyclable bags for groceries rather than plastic anyway, so I really love that this basket does double duty for me. I can use it for my grocery shopping, and also for all of Cheese's stuff that I inevitably need to take with us, like water bottle, snacks, spare clothes and toys.
These baskets are genuine French-style market baskets imported from Morocco. Each one is uniquely handmade using traditional methods, and is made of strips of woven palm leaves from a species of date palm – Phoenix Dactylifera. The strips are then sewn together and the basket built up in "rounds" into the traditional triangle shape, variations of which can be found in countries all around the Mediterranean. The handles are of genuine Moroccan leather and firmly fixed to the baskets so they won't pull off. Handles are either short so the baskets can be carried in the hand or on the elbow, or longer to go over the shoulder.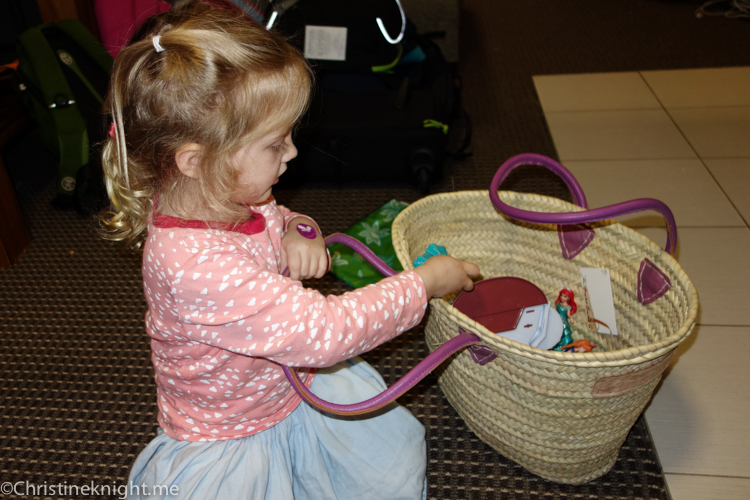 The lovely Lindy send me a Market Basket "Mia" to test drive. I was full of intentions to use mine to get the groceries, but this happened when I tried to take it out the door. Cheese also loved my beautiful new basket and hijacked it to use as a toy carrier. It was so adorable I couldn't resist taking a few photos (please excuse my messy apartment in the background! There's nothing like spontaneous photos to show up when you need to tidy up.).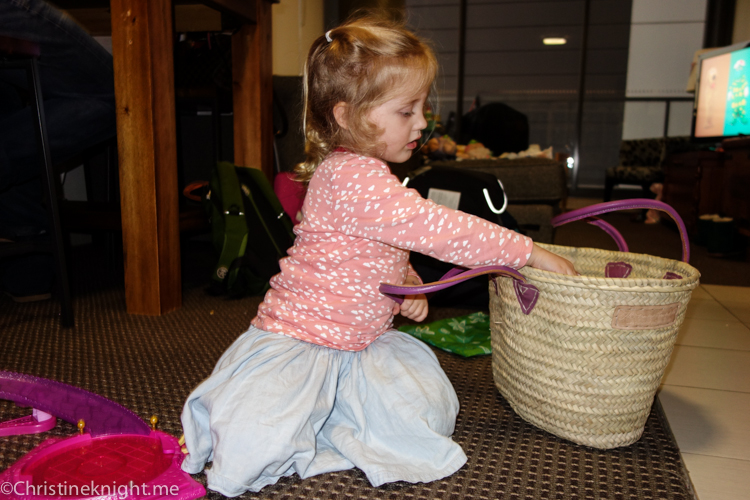 The market basket is also great for the beach (not that it's beach weather in Sydney right now!). The basket is fine to get wet, but needs to be hung up after use to allow for drying thoroughly.
GIVEAWAY! WIN A "MIA" MARKET BASKET
Lindy at Market Basket is offering one lucky reader the chance to win their own Mia Market Basket. (RRP $49). To enter, fill in the form below and tell me what you'd use your basket for.
Entry open to Australian and US residents. The most creative answer will win. This is not a game of chance. Competition is open Friday June 5 2015 to 11:59pm Wed June 10 2015. For full terms and conditions click here for Aussies and here for the U.S.
Thanks so much to Market Basket for sending me the basket for reviewing purposes.