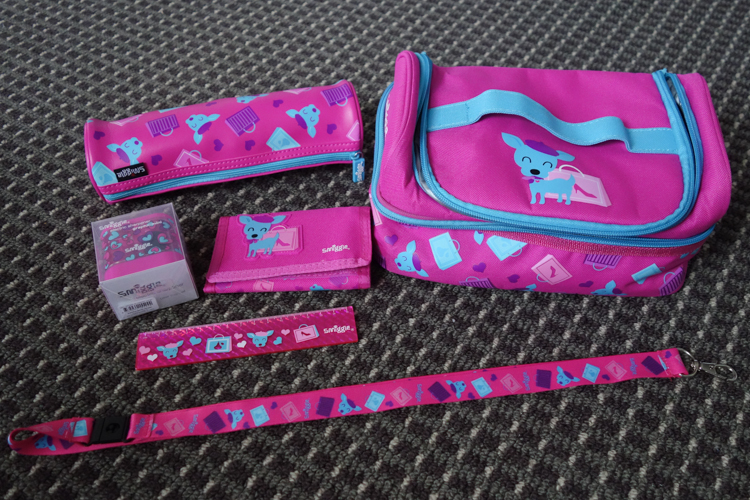 Cheese is starting preschool in a few weeks and we're both super excited about the change. She's been calling her new school "the special school", which is adorable – less adorable is her calling her current daycare "the bad school" to differentiate them, no matter how many times I correct her that there's nothing bad about her daycare!
Anyway, in preparation for Cheese starting preschool, the kind folks over at Smiggle sent us some of their awesome back to school range – and have also given us a matching pack to give away to one lucky reader.
Our kit contained the basics for starting school, in an adorable pink and puppy print, which Cheese absolutely adores. In included a Travel Double Decker Lunchbox (RRP $24.95) Travel Tube Pencil Case (RRP $10.95) Travel Wallets (RRP $10.95), Travel Lanyard (RRP $4.95), Travel Holographic Ruler (RRP $3.95), Pop Mini Electric Sharpener (RRP $16.95).
As you can see, Cheese is into her stationary. I particularly love the Smiggle brand because not only are their products super cute, they're also well designed. The double decker lunch box, for example, is so useful we take it everywhere. The bottom section is perfect for enough food to last the entire day, and the top section is where I put a cold pack and anything that I want to keep separate, like a frozen yogurt pouch.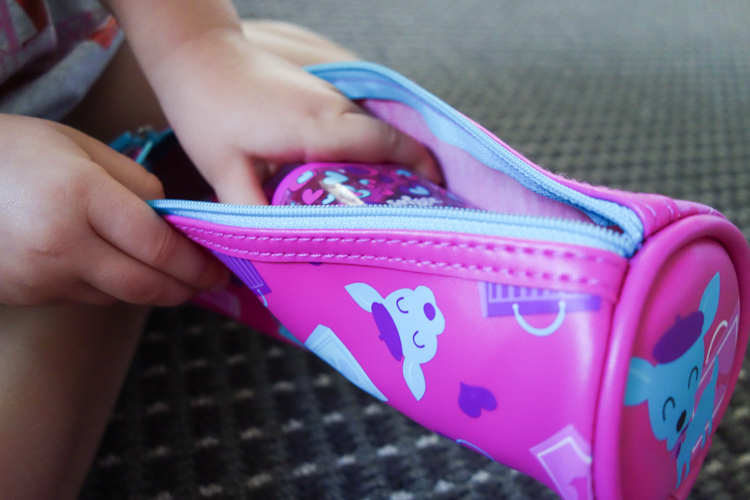 I also love the themed ranges with the creative prints. It's really nice to have gear that isn't covered in licensed characters – I much prefer designs such as these dog ones, which are age appropriate and have longevity past a short-lived fascination with particular animated characters.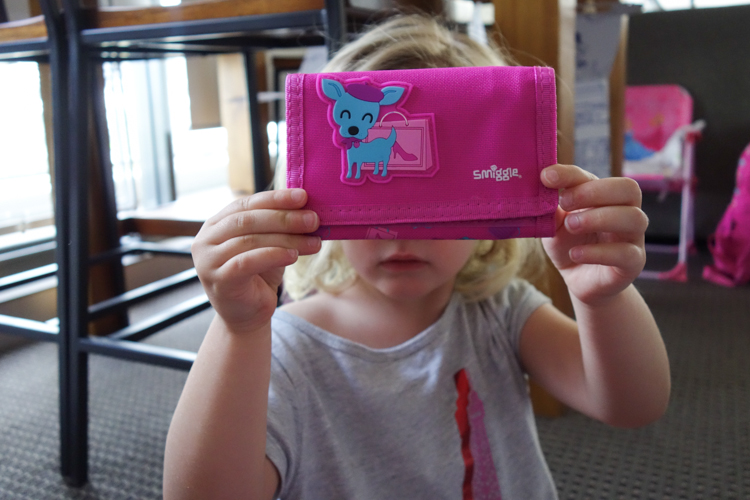 All of the Smiggle products are well-made and durable, making them a great choice for little kids. It makes me happy when things don't break the first time my preschooler (mis)uses them. Big hardy zippers, strong stitching, sturdy plastic, thick velcro – these products are made to last rough use by little hands.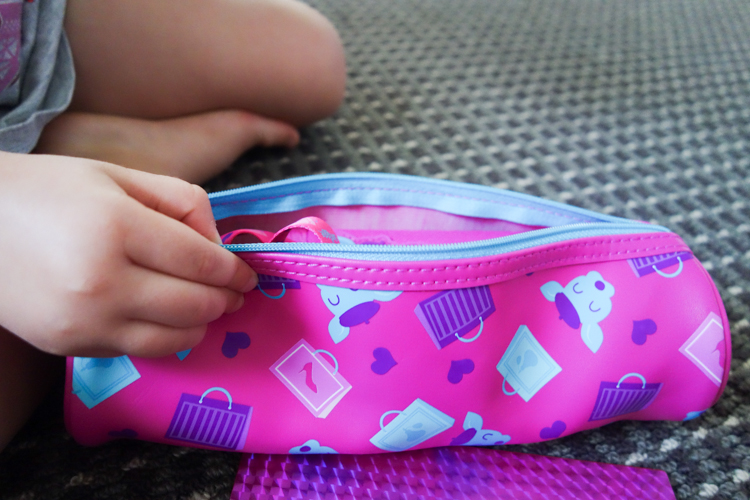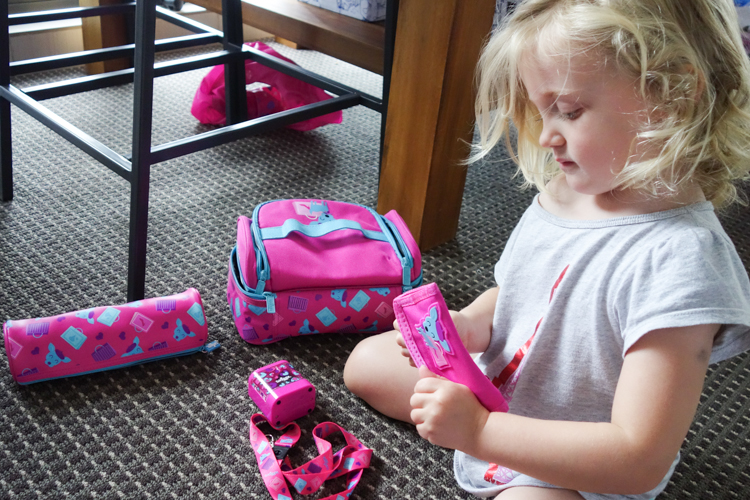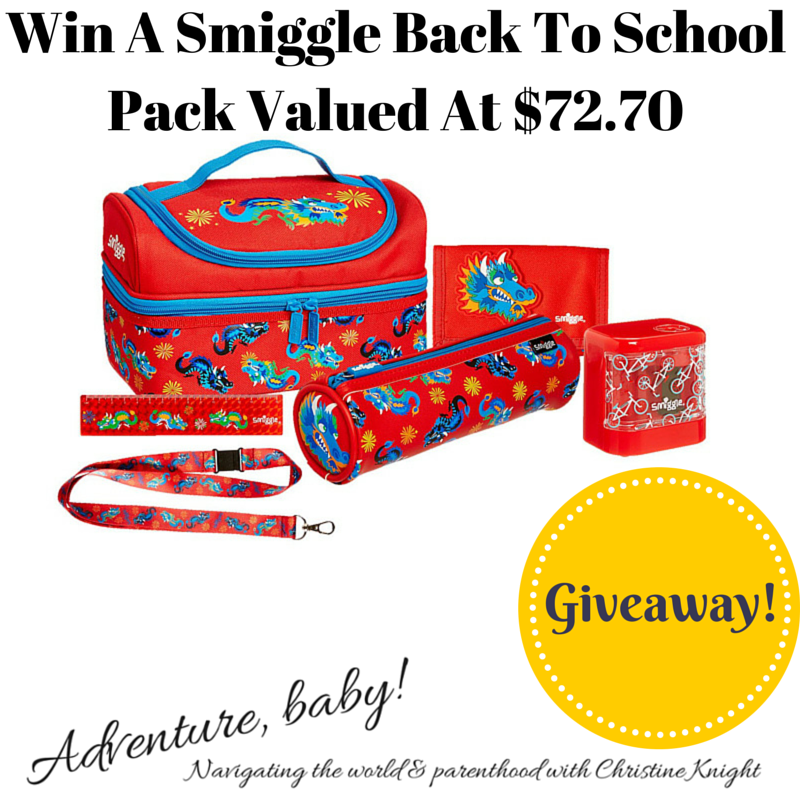 Is your child starting school soon? Why don't you enter the giveaway below to win your own Smiggle Back To School pack? Entry is open Monday January 12, 2015, 12:01 am to Sunday January 18, 11:59pm (Sydney-time). Entry is open to Australian shipping addresses only via the form below. You can read the full T&Cs here. The most creative entry will win.
The winner will receive the red Smiggle pack pictured (no other colour option), including:
Travel Double Decker Lunchbox (RRP $24.95)
Travel Tube Pencil Case (RRP $10.95)
Travel Wallet (RRP $10.95)
Travel Lanyard (RRP $4.95)
Travel Holographic Ruler (RRP $3.95)
Pop Mini Electric Sharpener (RRP $16.95)