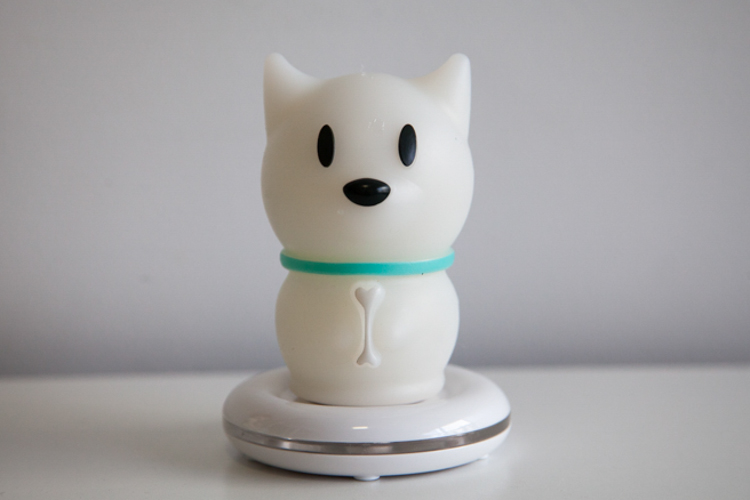 At around 2-and-a-half, Cheese developed a fear of the dark. Ever since, I've been looking for the perfect night light for her bedroom. One that isn't plugged attached to the wall so Cheese can carry it around or take it to bed, something that is easy to operate,and that doesn't go through hundreds of batteries a year. We've been through a lot of night lights in the past year.
Enter the Oricom animal night light collection. This new multi-colour night light collection comes in four animal designs – a cat, dog, monkey or pig (Cheese has the dog).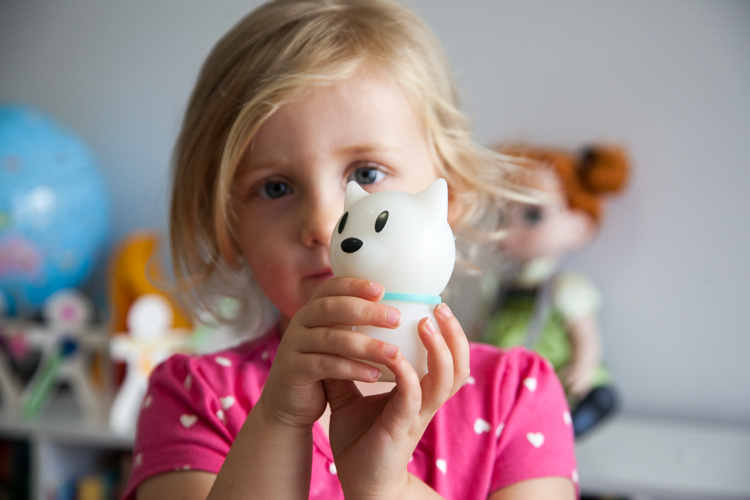 The night lights are safe for little hands, and are durable, so you don't need to worry about them getting broken by the little hands playing with them. The night light's casing is soft and BPA-free, making it gentle bed companion if that's what your child needs.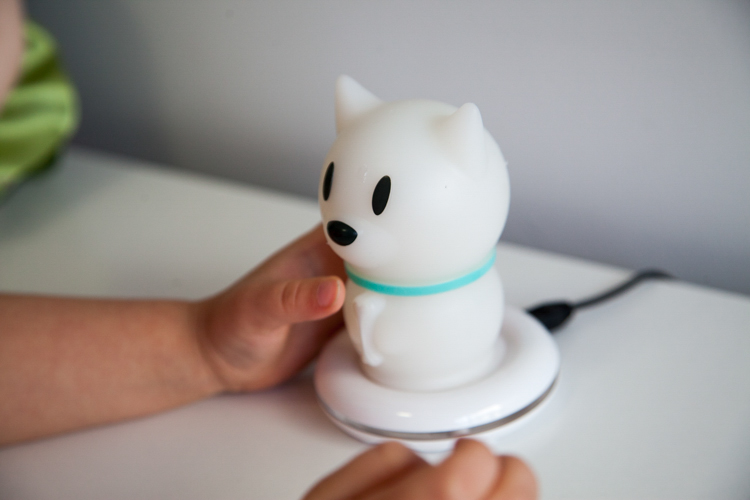 Each night light comes with a base that plugs into the wall. The night light character sits on top of the base to charge via the wireless charging system – no clipping or buttons, it literally just perches on top, making it easy for kids to remove and replace during the night. The night light can be taken into bed, or used as a torch if your child wakes during the night needing you, or the bathroom. A 10-hour battery life, means it can stay on all night long if your child needs it to, and a timer control helps to save energy.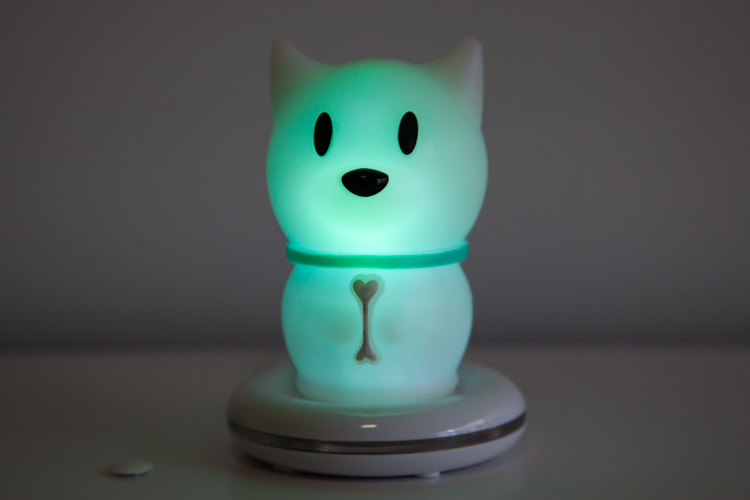 To turn the nightlight on, simply press down the head. Keep pressing the head to change the night light into a rainbow of colours – red, blue and green.
The Oricom animal night light collection" target="_blank">Oricom animal night light collection retails for $49.95 each.
Thanks to Oricom for providing me with a night light sample for reviewing purposes. All opinions expressed are my own.