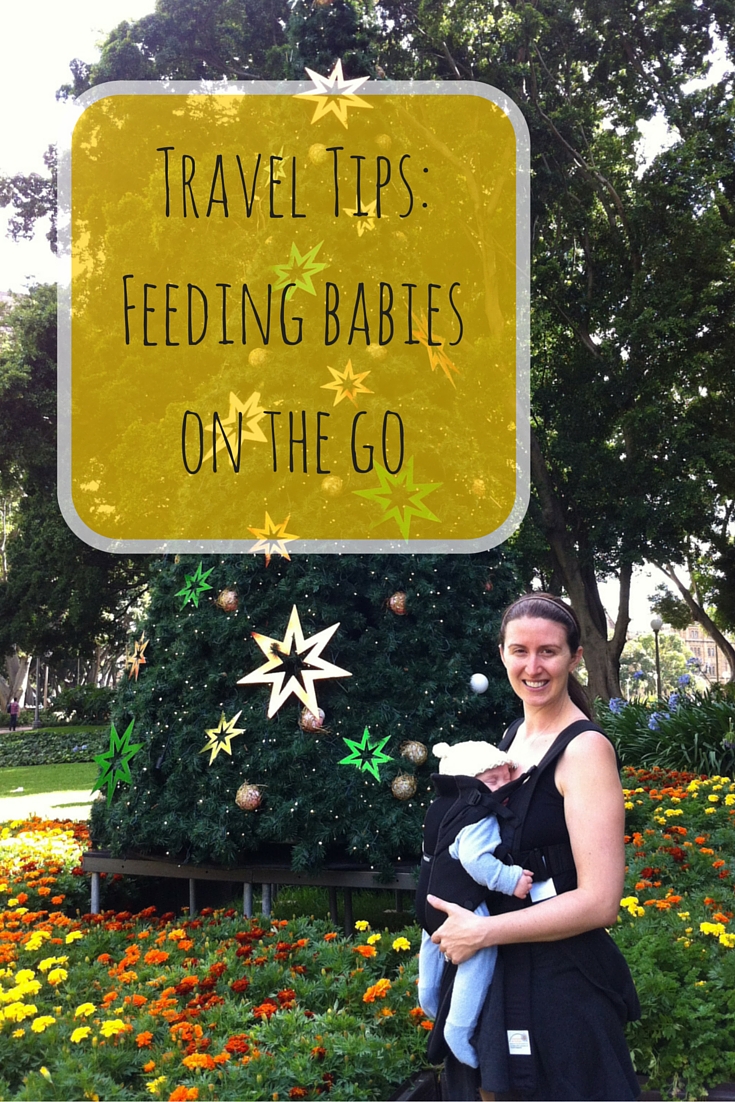 This post is brought to you by Heinz
One of the biggest challenges we constantly face when travelling with Cheese has been food – what can we feed her? Now she is almost five she can eat regular food, but is still super picky, so this has been an ongoing challenge since we first started to travel with her. If you're travelling with your little one and they are eating solids, these tips on feeding babies on the go might be a big help.
BYO utensils
Always pack a lightweight bowl, plate and kid-friendly cutlery, even if it's just a spoon and fork. They are great for planes, hotels, restaurants – literally everywhere you go.
Be ready to clean
Pack travel baby-safe dishwashing detergent so you can feed bBaby everywhere and keep the utensils clean.
Invest in cooler bags
We have a few cooler bags of various sizes and ice packs that go with them. We have never had a problem taking the cooler bag on board flights with the ice pack in it, keeping things like yogurt or milk cool. They are also useful when you are taking day trips to keep food fresh.
Liquids are A-Okay!
Don't be scared of airplane rules against taking liquids on board – there is a different set of rules when babies are involved. You can take breast milk or formula on board, as well as a little water bottle with cooled boiled water inside it. If your little one is over 1 and onto cow's milk, you can take that on board in a bottle too, and also ask airline staff to refill it if you run out.
Bring pre-packaged baby food
This was the number one thing that made travel with a baby a do-able experience for us! We packed baby food we knew our daughter would eat both in our cabin luggage and also in our checked in luggage. If we were going somewhere for a few days, or where we weren't sure if we'd be able to get the particular kind she liked, we would pack enough to last the whole trip. Having wholesome baby food like this meant our daughter was still getting nutrition when we travelled, even if we were in places where the food wasn't something we could cater to her needs. We often used pre-packaged food as an add on to our homemade baby food and snacks, or as a complete nutritious meal.
While there are a lot of pre-packaged baby foods on the market, we only fed Cheese brands that we could trust. Of course you want only the very best for your child, including the food that they eat. We are big fans of Heinz in this family – being raised on their baked beans as kids and now feeding their high quality food to our own child.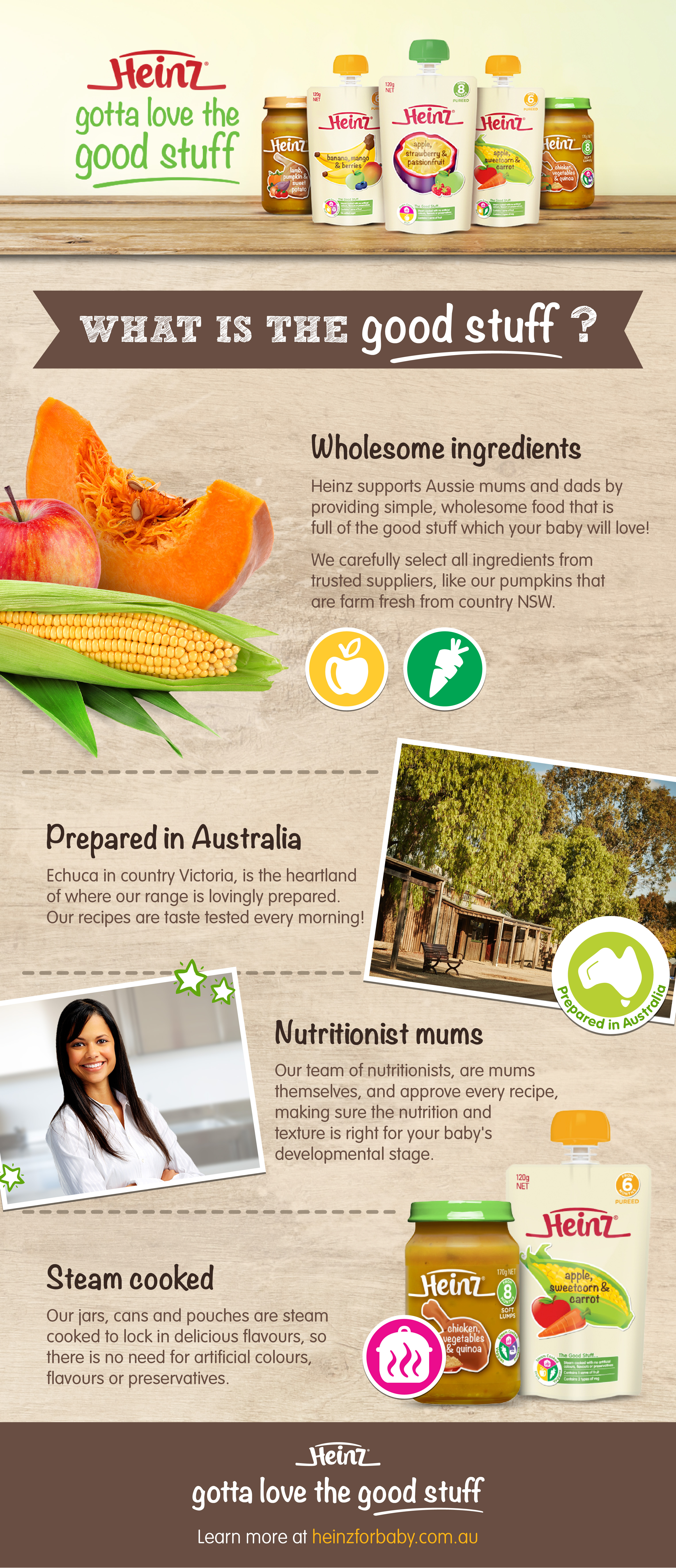 Heinz sources their ingredients from Australia where possible. Their apples, pears and peaches come from Goulburn Valley, their farm fresh pumpkins are sourced locally and all meats are from trusted suppliers throughout Australia. All ingredients used in Heinz pouch, and jar infant products are delivered with care to the Heinz sSpecialist baby food facility in Echuca, which is in country Victoria.
Heinz pouch and jar products are steam cooked, locking in flavours and preventing the need for preservatives.
What are your tips for feeding babies on the go?