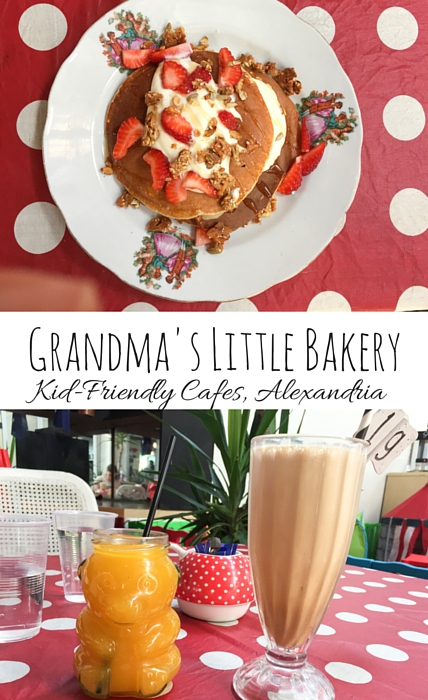 Grandma's Little Bakery is a kid-friendly cafe in Alexandria, serving up home-style cooking and baking in a cosy, friendly environment. Their concept is "bringing together flavours & loved recipes from real Grandmas & Grandpas from all over the world", which I found very sweet.
As a result, their menu features dishes like their famous Shakshuka (2 eggs served on a hot pan, olive oil with added ingredients like feta or spinach, served w/ Bread), soups, salads, sandwiches, and an all-day breakfast menu.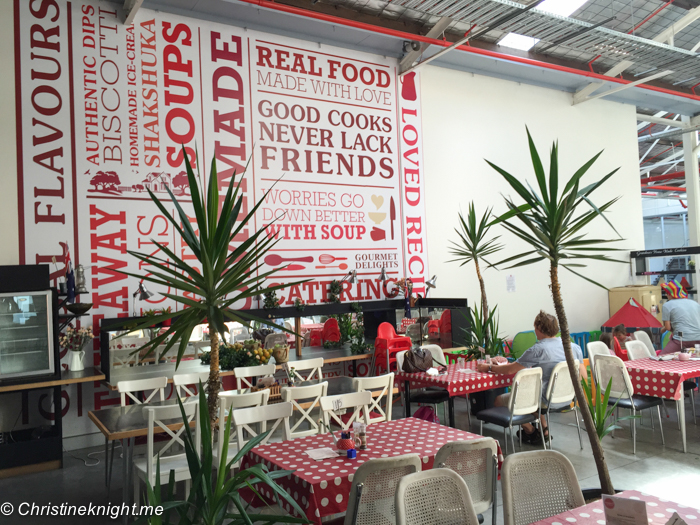 This little cafe is a favourite with families because of its little play area inside. While it is really best suitable for toddlers, older kids were having a blast in there too.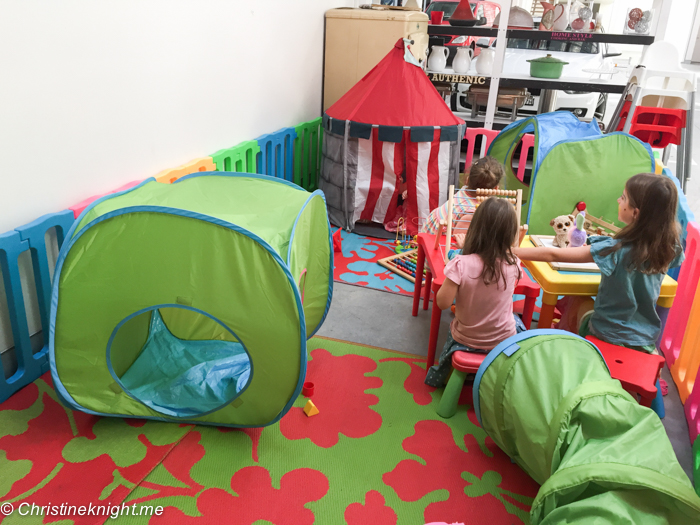 We ordered the Unique Ricotta Pancakes (served with yogurt, strawberry & dressing with honey blossom sauce with a touch of nuts & seeds, $12.50), an iced chocolate, $5.50, and a kids' fresh juice, $4.90.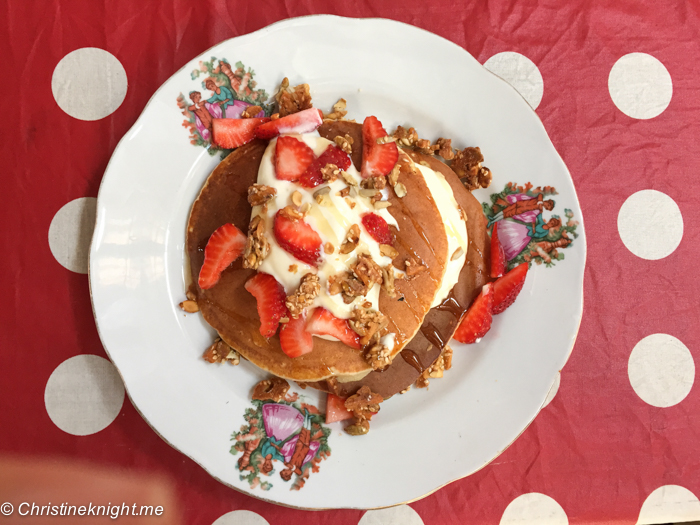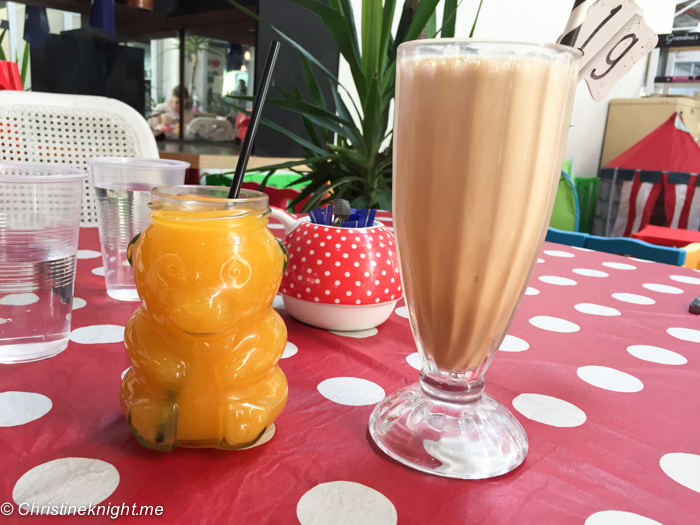 The food wasn't the fastest, but we were there on a busy day. We also found the staff to be a bit harried, but again, probably because it was a busy day.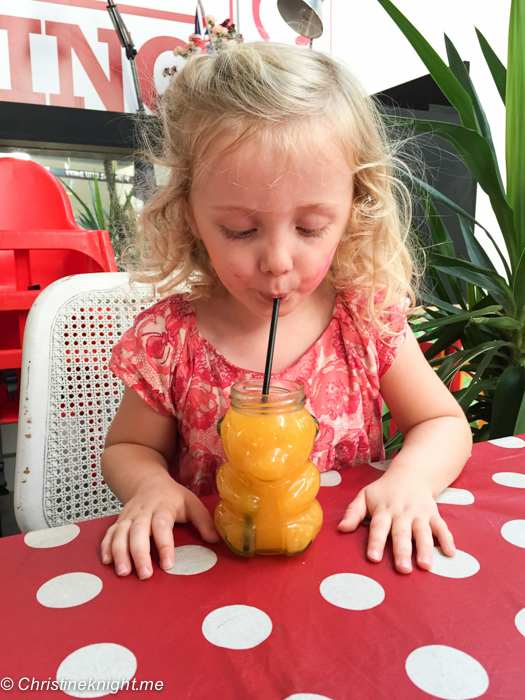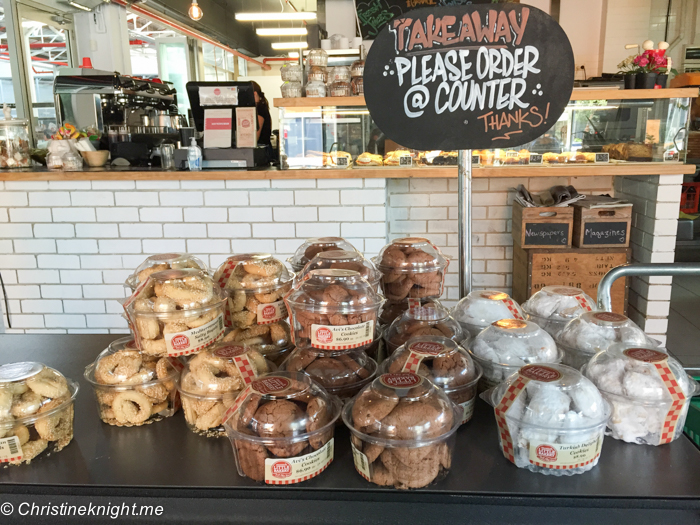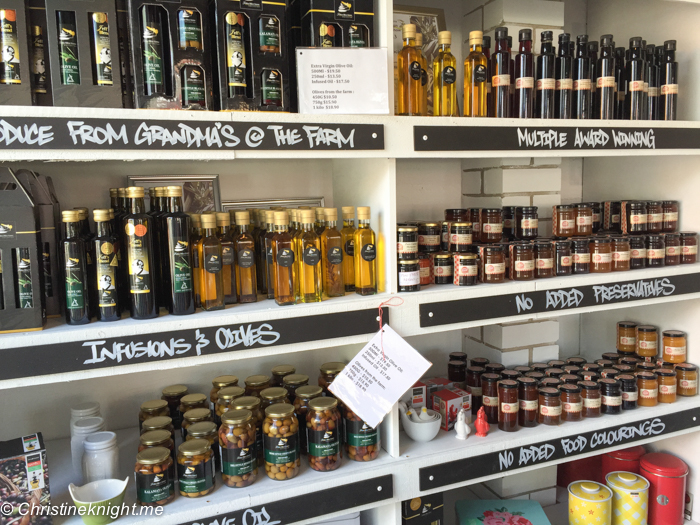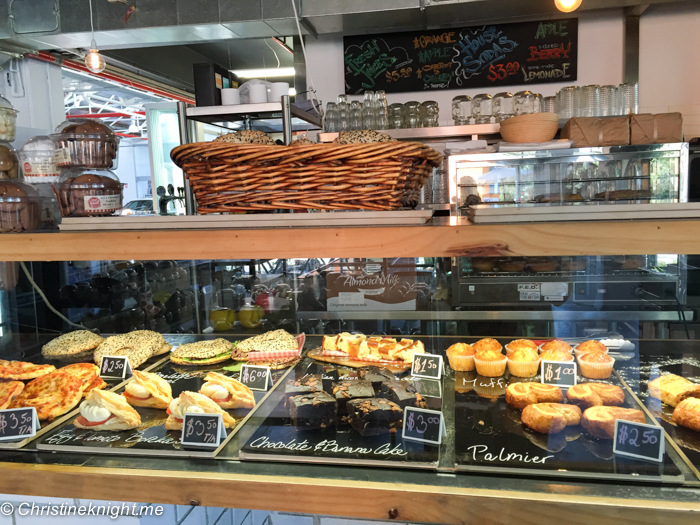 The store part of the cafe features rows upon rows of jams, cookies and baked goods if you feel like taking something home for later.
Highchairs: Yes.
Stroller storage: Yes.
Easy access: Yes.
Change tables: Yes.
Kids' menu: Yes.
Grandma's Little Bakery
42 O'Riordan Street
Alexandria, NSW 2015
Phone: (02) 9690 0069
Prices: $$
Hours: Mon-Sun 7am-4pm
Get Directions