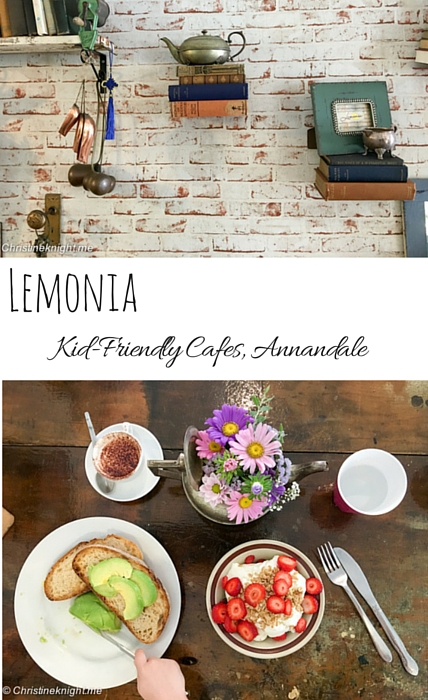 We were wandering around Annandale recently and came across the adorable Lemonia Cafe right on Booth Road. The cafe has heavy Greek influence, from it's name (inspired by the greek word Zesty (Ζέστη) which translates in English to "marked by spirited enjoyment") to the menu. A chalk board inside the cafe proclaims that fresh Greek cakes will be available on Monday afternoons and we are sad that it's Saturday and not Monday so we could try them.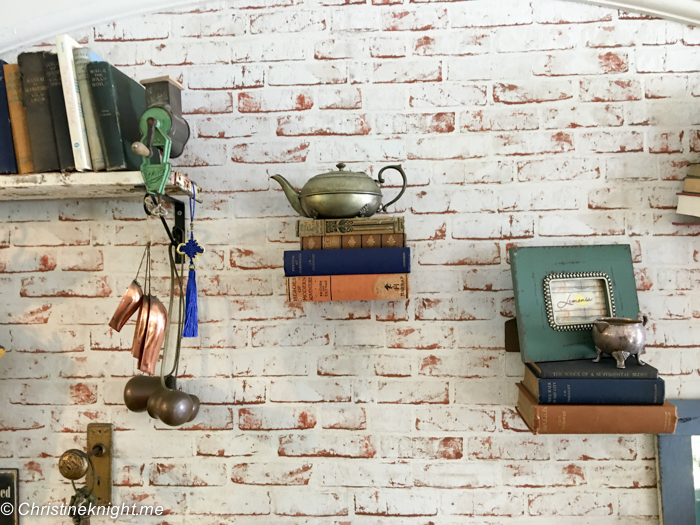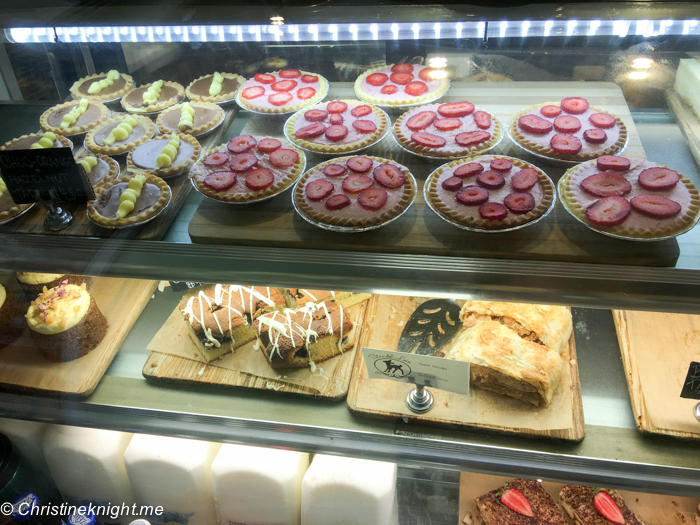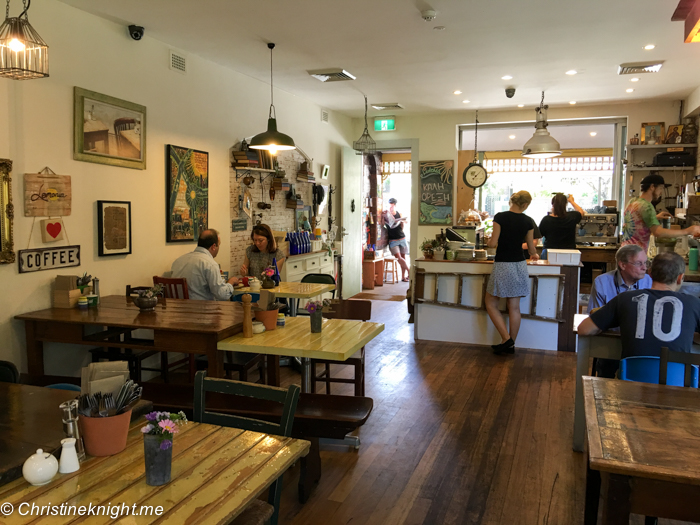 The menu has lots of vegetarian and gluten-free options. No specific kid menu, but there are plenty of things that kids will eat.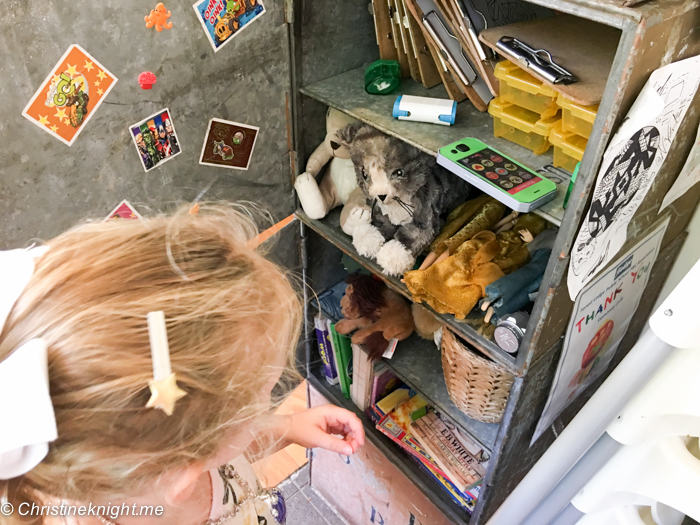 The charming waitress taking our order noticed our preschooler was getting antsy and we had neglected to bring anything to entertain her, and very thoughtfully took her to the back of the cafe to select some toys and a colouring in sheet from a cabinet. On closer inspection, the toys could do with a bit of a bath, but the colouring in sheets and pencils were very welcome!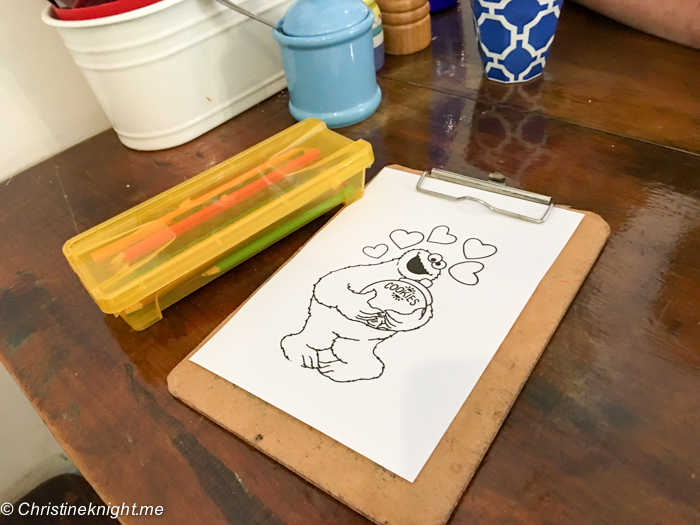 Our food came quickly and was all spot on. Alec had the Megalo Brekky (your choice of eggs, grilled tomato, confit mushrooms, chorizo, roasted chats, bacon & sourdough $21). His mushrooms in particular were fab, but his whole dish was fresh and full of flavour. I ordered Luxe Artisan Toast (sourdough $6) plus a side of Avocado ($4.5) for Cheese, and the Museli Bowl (natural yogurt with a choice of mixed berry, poached pear confit or fresh strawberries with toasted museli $11) for me.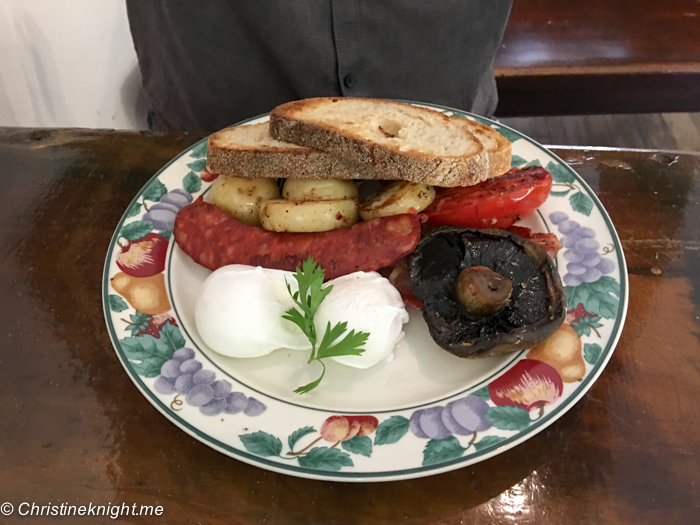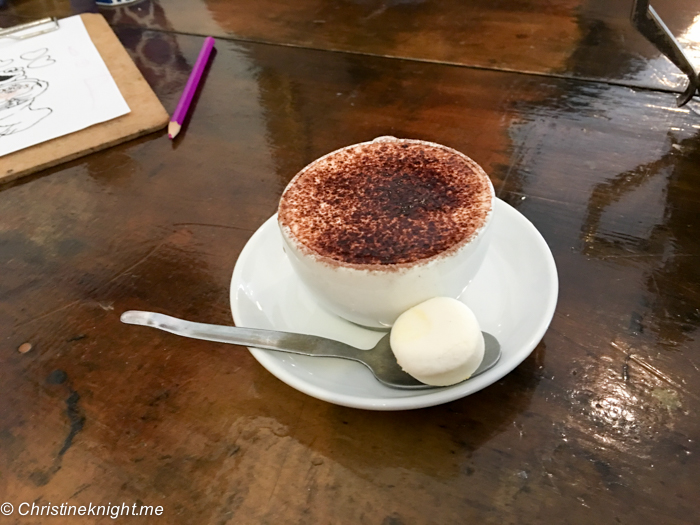 My muesli dish was just how I like it – mostly natural yogurt and fruit with a small amount of museli.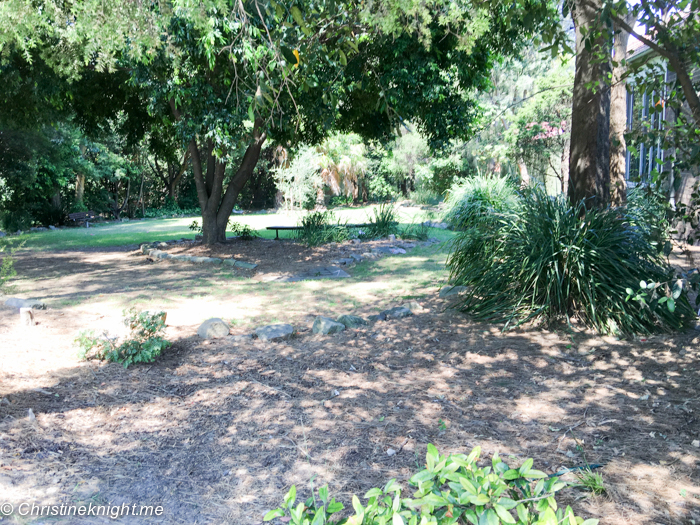 Next to the cafe is a small shady park that is perfect for kids to run around in, or you can walk to the nearby Orphan School Creek playground a few streets away in Forest Lodge (entry via Wood st).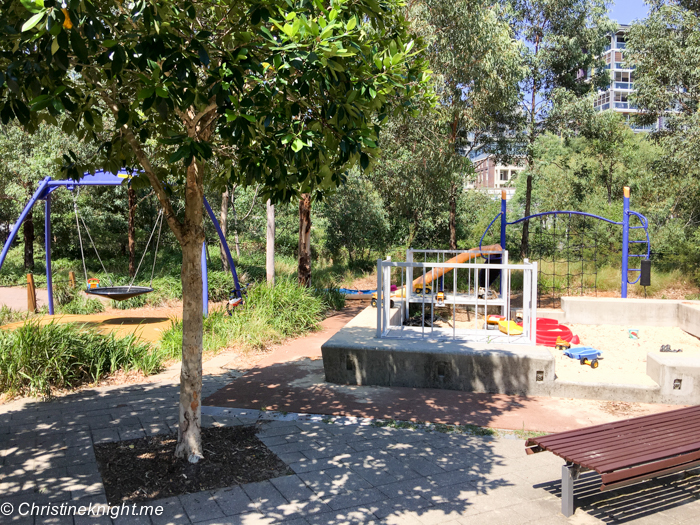 Highchairs: Yes.
Stroller storage: Yes (outside).
Easy access: Yes.
Change tables: No.
Kids' menu: No.
Lemonia Cafe
4-8 Booth Street,
Annandale, Sydney, NSW
Phone: 02 9552 2425
Prices: $$
Hours: Daily 6am-6pm
Get Directions