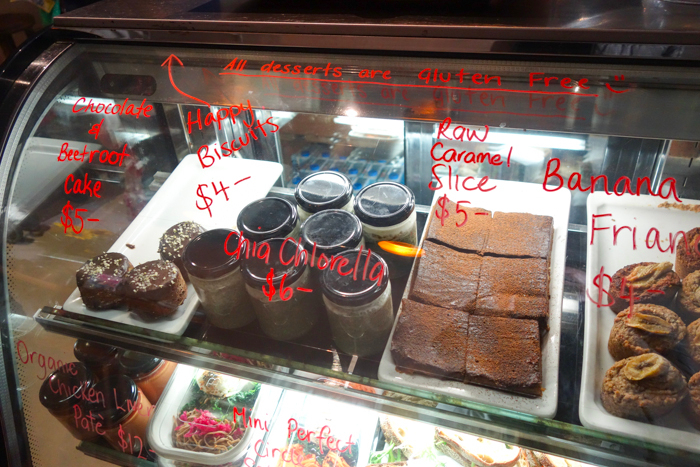 If you love wholesome, minimally processed, nutrient-rich meals then Egg Of The Universe is the cafe for you. Situated underneath BodyMindLife yoga studios, yogis are known to leave class then step out into the sun drenched courtyard to fill their bodies with clean, organic food. Egg Of The Universe caters to everyone from vegans to omnivores, and those with gluten-free or dairy-free needs.
At the register, you can grab quick snacks like the Chocolate and Beetroot Cake and Raw Caramel Slice ($5 each). Take a seat in the back courtyard under the Chinese elm tree for the full table service menu.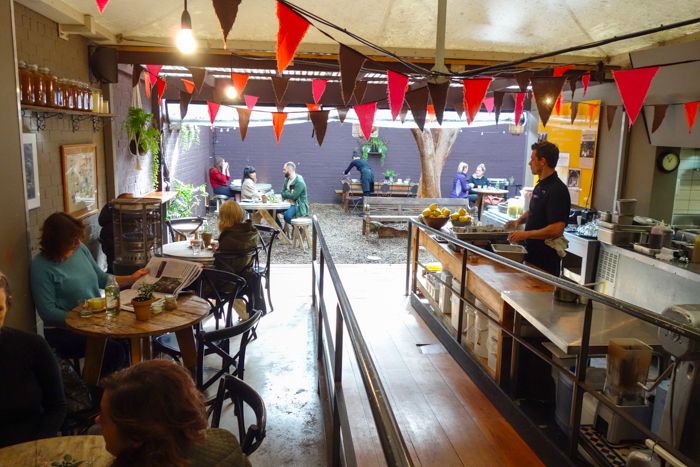 Lucky us, we found the large back table free for our party of four adults, two toddlers and one baby. Plenty of room for the strollers to park right up at the table, as well as lots of space for our wriggly toddler to run around the tree while we waited for our meals to arrive.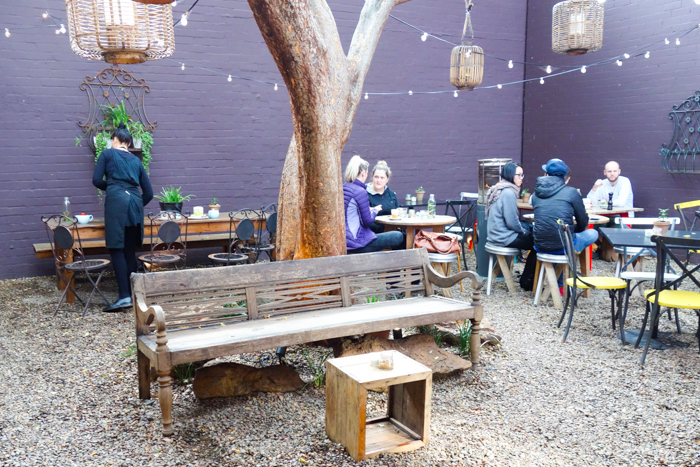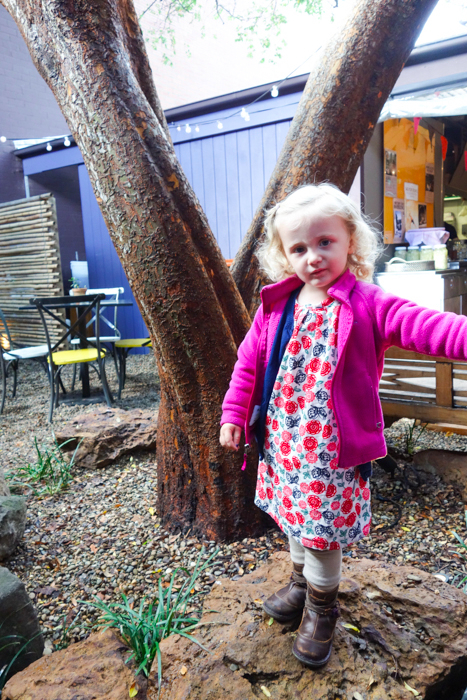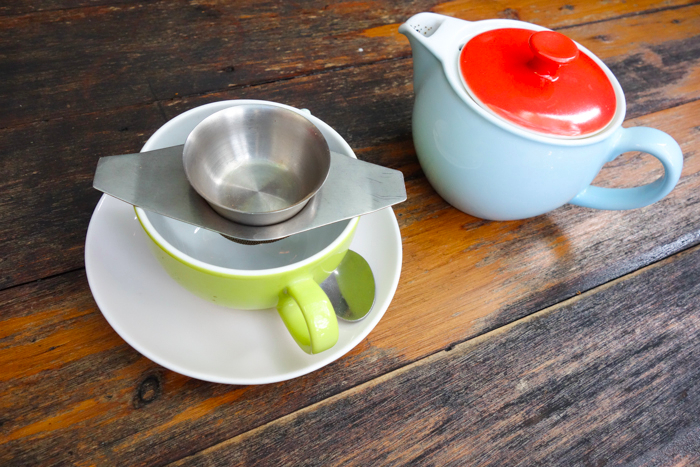 To start with, I ordered the Dandelion Tea ($4), which was delicious. Our table ordered a wide variety of meals: a side of Ancient Grains ($6), Super B.L.A.T (Feather & Bone Smoked Bacon, Leaves, Avocado, Tomato, Aioli, Herbs & Hemp Seeds, $18. Add a Fried Organic Egg $3), Bread/Toast & Butter, $6, Spiced Kicharis (Seasonally Spiced Indian Rice & Lentils with Salad, Tamarind Chutney & Minted Yoghurt, $14), and the Avocado, Tomato (Spelt Sourdough, Hemp, Oregano, Basil, Extra Virgin Olive Oil, &16. Add a Poached Organic Egg $3).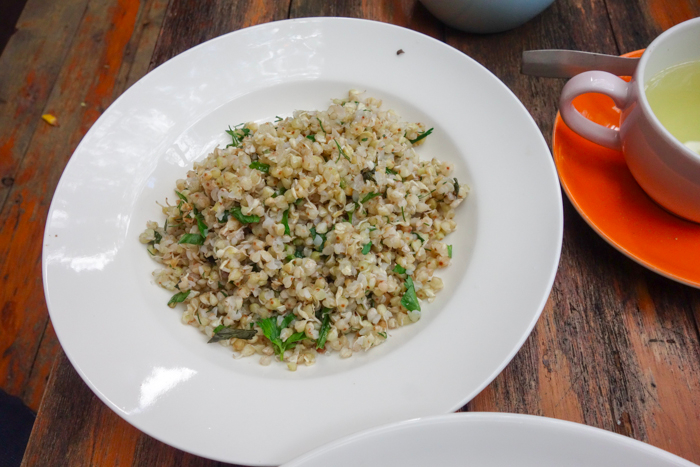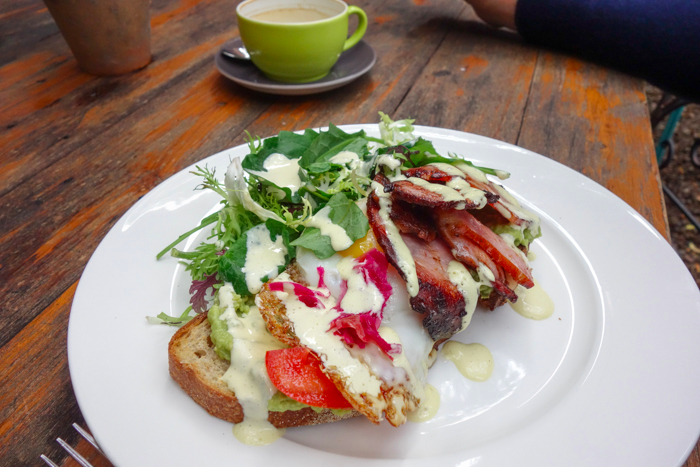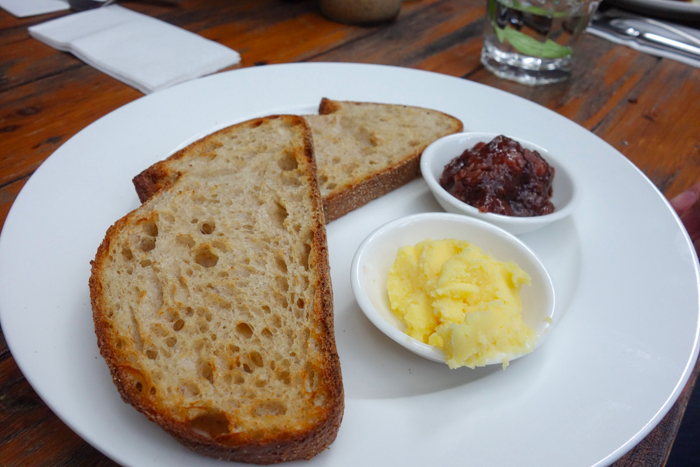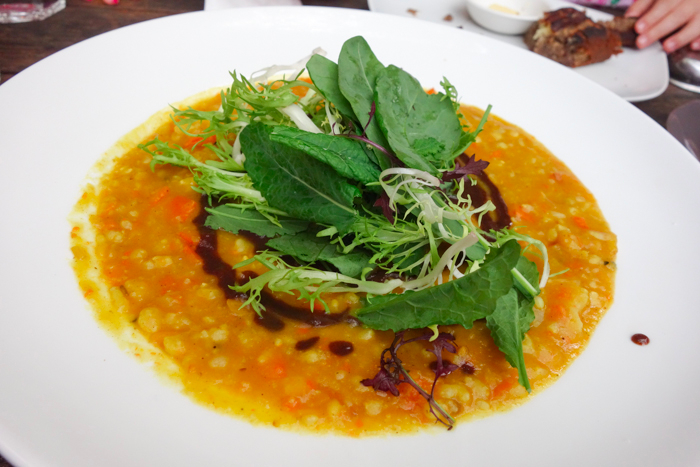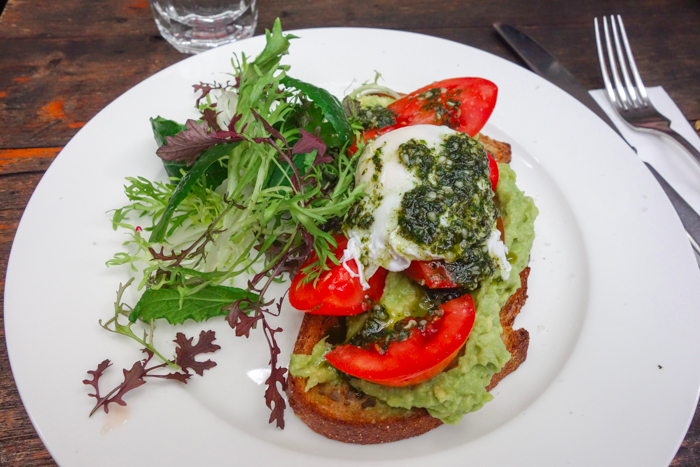 The food is fresh, bursting with flavour, and feels good on the stomach several hours later. No heavy after-effects after eating such wholesome food. Perfectly poached eggs, creamy avocado, fragrant tomatoes and crusty fresh bread. Absolutely delicious. The kids munched on toast and banana bread (that I was too slow to photograph) and happily danced around the courtyard while the adults enjoyed the peaceful ambiance.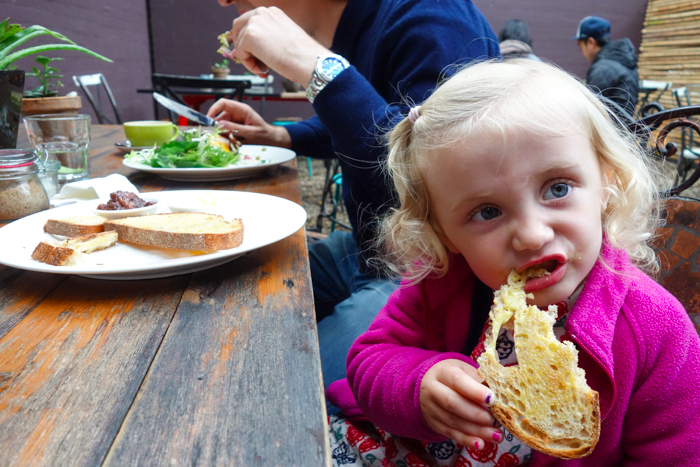 Last bite: Wholefoods for the whole family at this laid-back, healthy cafe.
Highchairs: No.
Stroller storage: Yes — lots of room for strollers.
Easy access: Yes.
Change tables: There is a table in the bathroom that can be used a a change table.
Kids' menu: No.
Egg Of The Universe
711 Darling St, Rozelle
Phone: 02 9810 3146
Prices: $$
Hours: Mon-Fri 7:30am-4pm Sat & Sun 8am-4pm
Get Directions