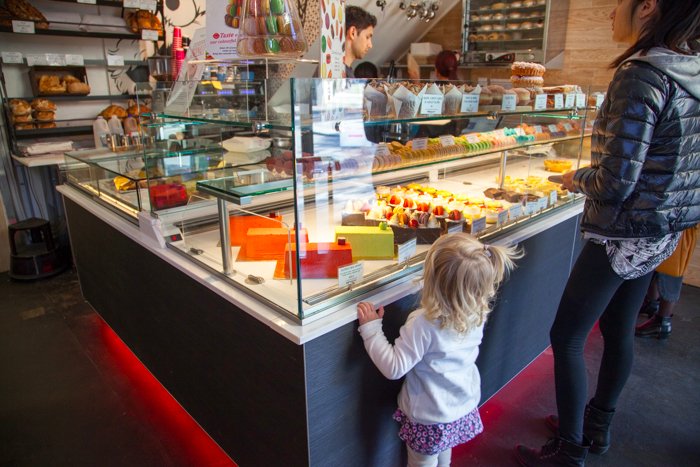 If it's possible you haven't heard of Adriano Zumbo until now, you've been missing out on the best pastry chef in Sydney's amazingly creative desserts and macarons that the rest of Sydney have been raving about (and lining up for!) for years.
Zumbo is a country boy from Coonamble. He opened his first shop in Balmain in 2007, where the sugared-up locals couldn't get enough of his unique pastries.
My own love affair with Zumbo's pastries began many many years ago, back when the Zumbo cafe was on Darling street. It was teeny tiny and filled with desserts beyond my imagination. I was such a fan that Alec hired the cafe for my 30th birthday and treated all of my friends to a decedent afternoon tea. Fastforward past the MasterChef croquembouche season that made Zumbo a household name, and now he's is so well known that you'd be hard pressed to go to any of Zumbo's cafes or bakeries and not have to queue for a tasty morsel.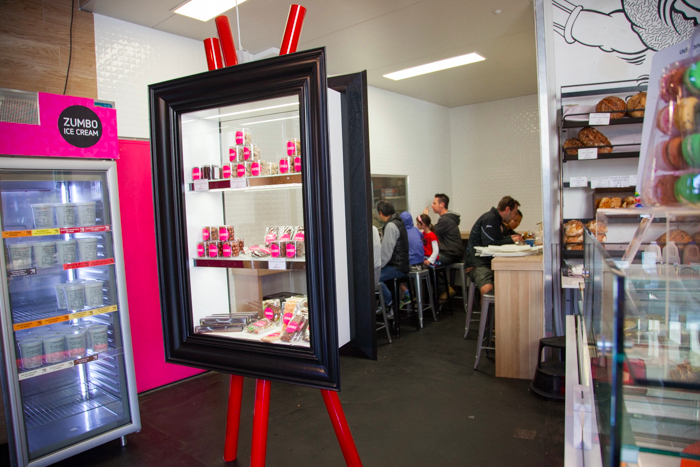 I absolutely love The Lab, the Zumbo cafe on Terry street in Rozelle. It has a bit of seating in the back thanks to some benches and stools, and sells lots savories like delectable quiches, pies, sausages rolls and sourdough loaves as well as the tarts, bar cakes, pastries and macarons that Zumbo is famous for. The cafe doesn't have the full range of desserts (head to the Darling st Balmain bakery for that), but I prefer it so we can sit down, order a coffee and a babyccino, and eat the food the way Zumbo intended — which is very quickly after it was created.
There is in fact a sign in the cafe/bakery warning customers to eat their goodies pretty quickly. They don't stand up to temperature changes and are very delicate, so it's not uncommon to get your prized pastry home and open it to find it's been smushed thanks to carless transportation.
While you're lining up or sitting and eating, be sure to peer through the large viewing window and watch the chefs whip up the delicious creations which are then delivered to the Zumbo stores daily.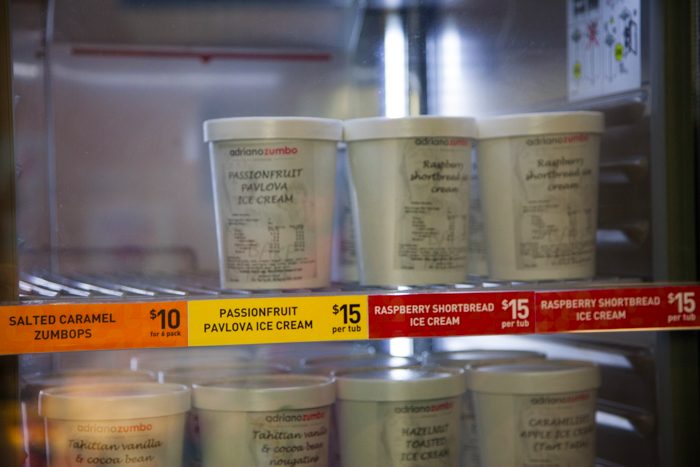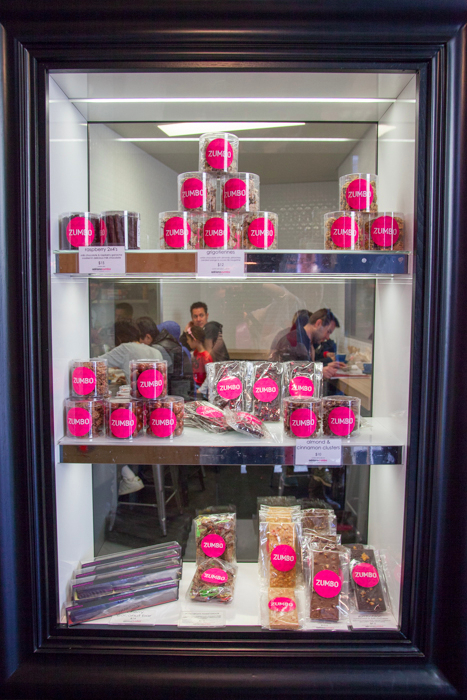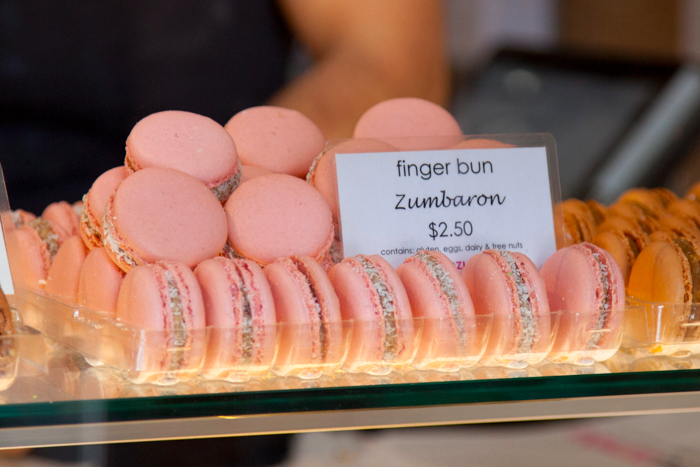 Finger bun is my favourite macaron (or "Zumbaron"!). It actually tastes like the best finger bun you've ever eaten.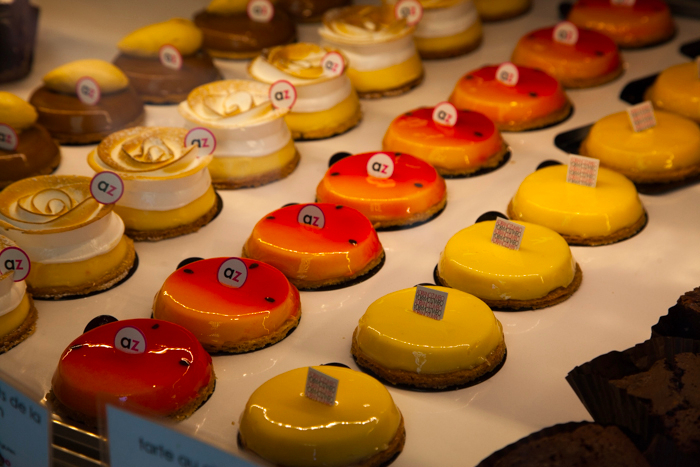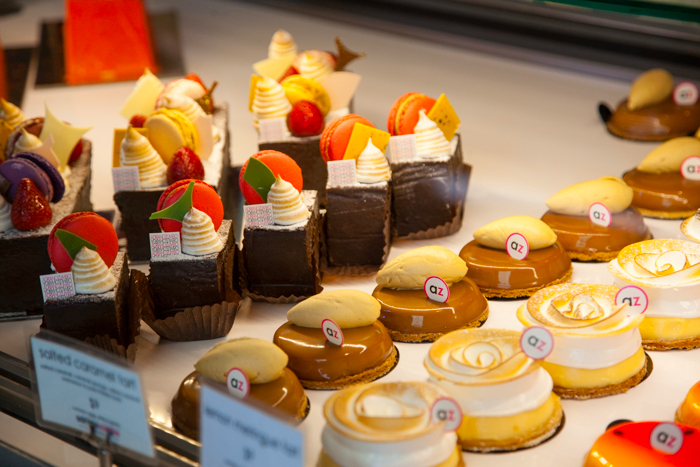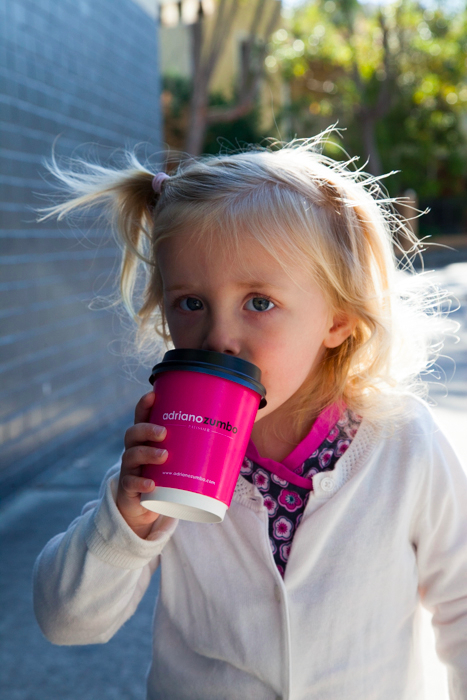 Babyccino to go!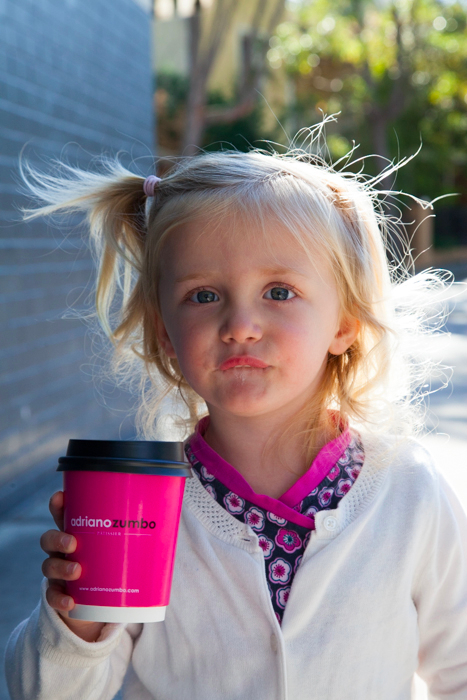 Last bite: Your best bet in Sydney for pastries. Wear loose pants and prepare to indulge. 
Highchairs: No.
Stroller storage: No.
Easy access: No. There are a few steep steps to get in.
Change tables: No.
Kids' menu: No.
Jacques Torres
114 Terry St,
Rozelle
Phone: (02) 9810 7318
Prices: $$$
Hours: Mon-Fri 7am-4pm Sat & Sun 8am-4pm
Get Directions