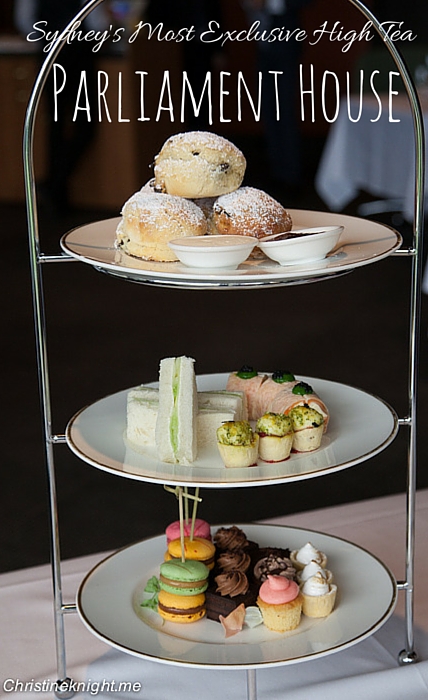 On the last Friday of every month, at precisely 3:15pm, excited lovers of cake and tea are admitted into the rarely seen Strangers' Dining Room at Australia's first and oldest Parliament House to enjoy their High Tea in the House experience.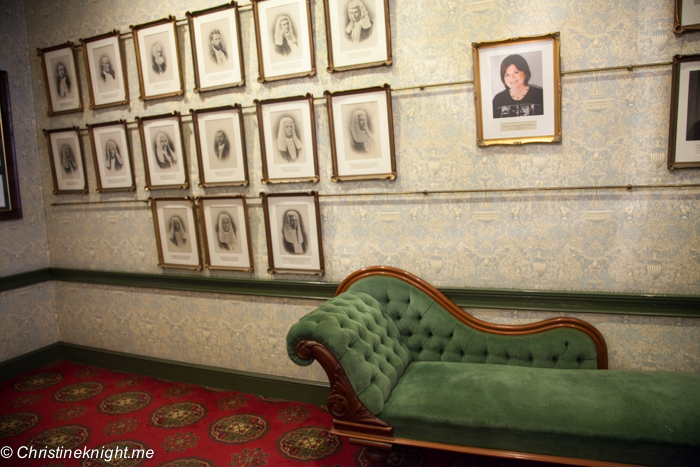 It's a somewhat secret experience at the moment, as so few people are aware of this high tea. When combined with the limited seating option available, this high tea becomes Sydney's most reclusive, and exclusive, afternoon tea experience.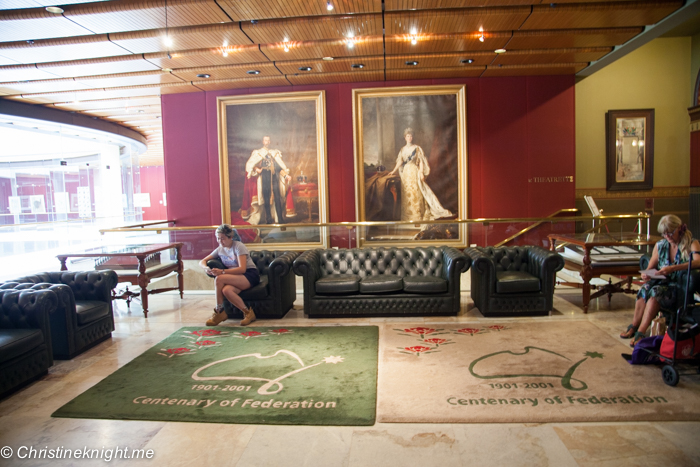 To get to the Strangers' Dining Room, overlooking the beautiful Domain park, requires walking through a metal detector and passing by some heavily armed guards. It's a bit of a surreal way to enter a high tea room, that's for sure.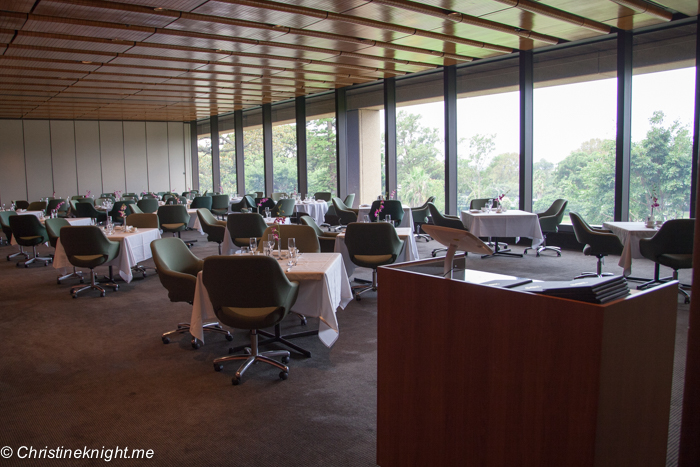 With the only dining option for 3:15pm, a small crowd gathered in anticipation of the dining event about to take place.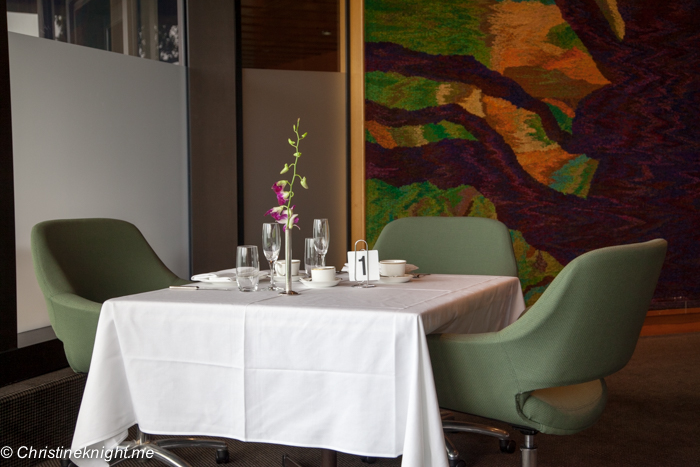 After checking in with our names, we chose our table – by the window with the best natural light.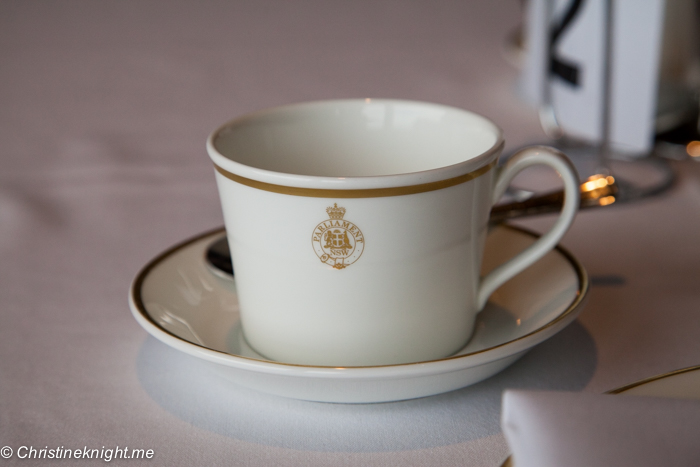 The china drew our attention immediately – it's a special Wedgwood china pattern designed for Parliament House. I was hoping to be able to purchase a tea cup to take home, but sadly they are not available for sale.
There are three options available:
Traditional High Tea served with tea and coffee – $42 per person
Hope Estate Pinot Chardonnay NV Sparkling High Tea – $44 per person
Lerida Estate Lake George Brut Rose Sparkling High Tea – $52 per person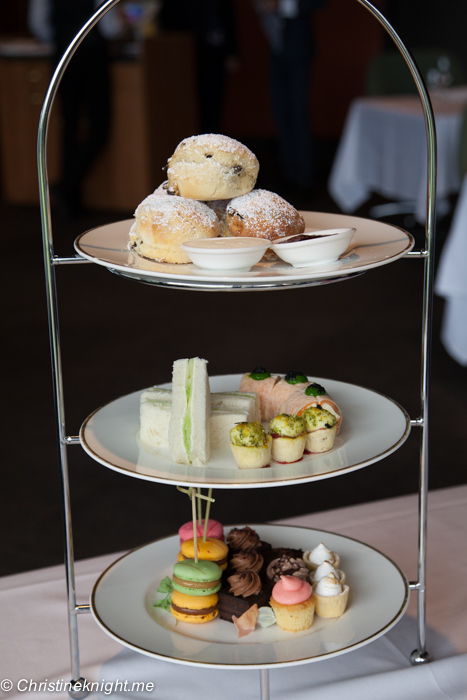 The High Tea in the House was created by Executive Chef David Learmonth and his team of expert chefs. While not every component was made in-house, every ingredient on the menu was sourced from NSW.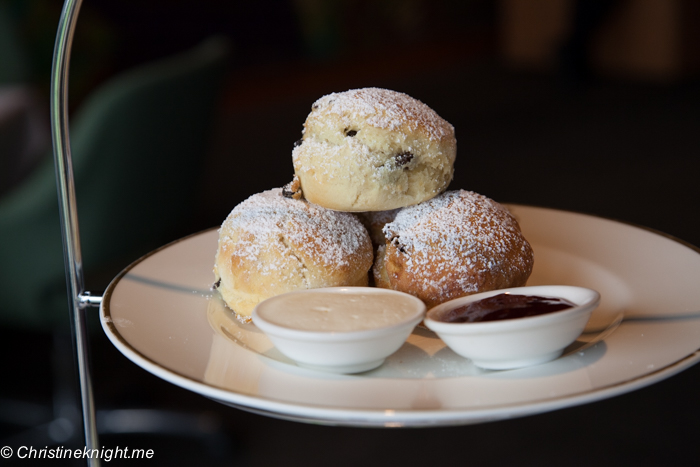 Scone tier
Lemonade scones with strawberry gel and cream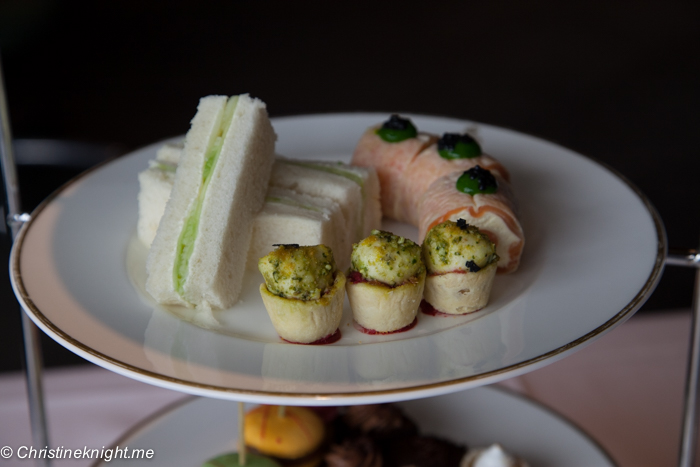 Savoury tier
Bocconcini tartlet with chive coulis
Smoked salmon and dill cream cheese crepe roulade
Cream cheese and cucumber sandwiches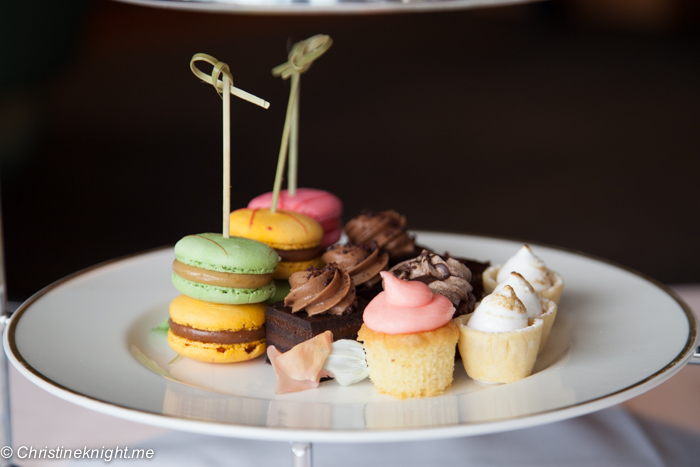 Sweet tier
Milk chocolate aero squares
Flamed lemon meringue pie
Macarons
Mini cupcakes
Opera cake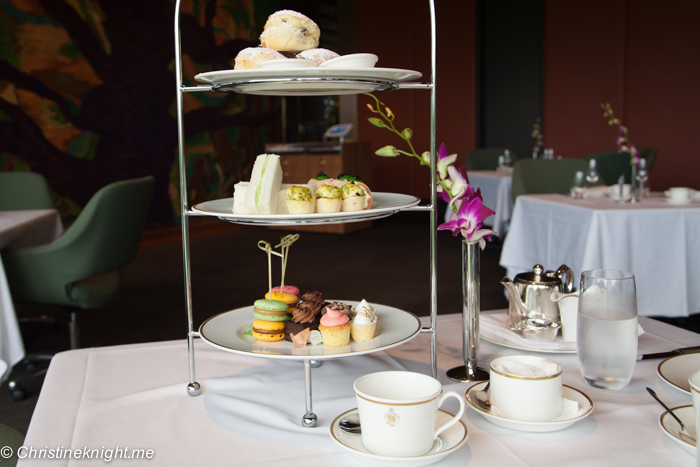 I was somewhat perplexed when the tea stand arrived with the one type of sandwich, the salmon scroll and the bocconcini tarts after I had told them I was vegetarian, as usually I am given an alternative to meat. After confirming that this was the regular platter and there was no vegetarian option I was grateful that there happened to be two vege savouries for me to eat. After we devoured the savoury plate, another was brought over, which I loved. The hot weather had put me off eating too much sickly sweet stuff and I was craving savouries. I do appreciate when extra sandwiches are offered at all high teas, actually, as well as additional tea.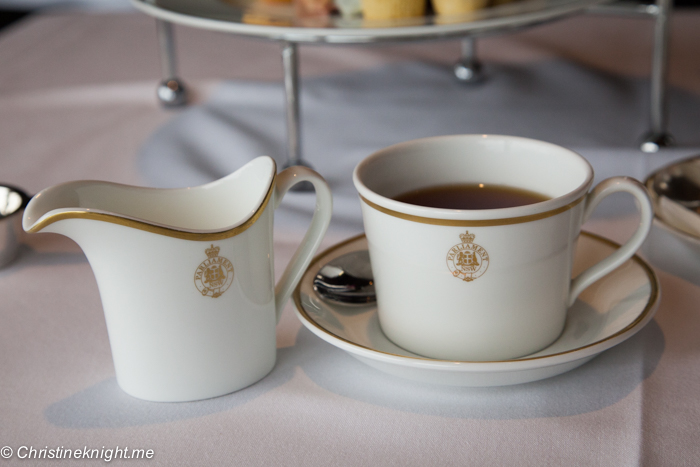 Speaking of tea, I chose an English Breakfast loose leaf tea which came in a beautiful silver pot. The handle was burning hot strangely, and the post only held enough water for two very small cups, but it was a really lovely tea.
The scones were excellent, even though they were not super fresh. I really love when scones arrive fresh out of the oven!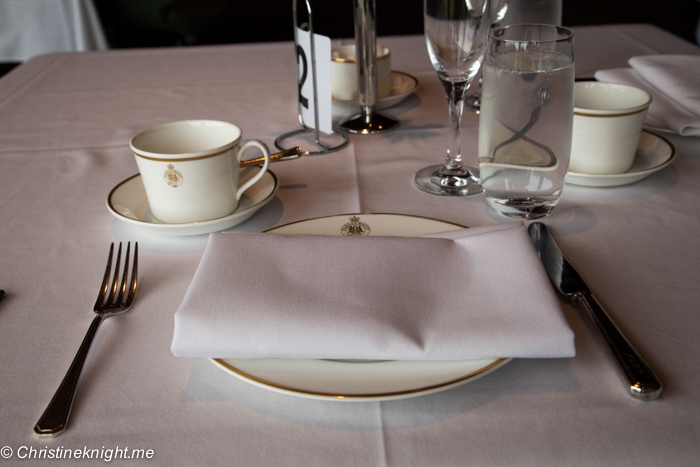 The dessert tier defeated me on this day. I enjoyed the lemon merengue tart, the opera cake and the tiny vanilla cupcake with strawberry frosting, but I couldn't eat any more!
On the whole, I enjoyed the high tea, in particular the savoury tier and scones. The desserts were good, but not very creative. I did think that this high tea was excellently priced. At $42pp it's cheaper than the majority of high teas in Sydney, and in a location you're likely to never be privileged to step foot in again.
NSW Parliament House
6 Macquarie St, Sydney NSW 2000
Phone: 02 9230 2248 
Bookings are recommended and can be made by contacting NSW Parliamentary Catering on 02 9230 2248 or by email to dps.catering@parliament.nsw.gov.au
Get Directions