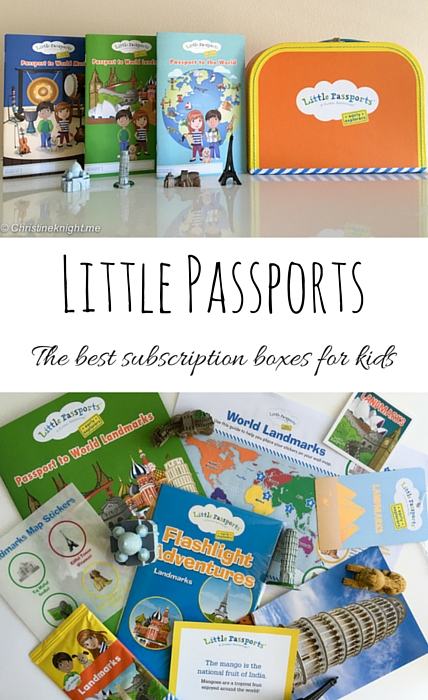 Is there anything more fun than getting letters and packages in the mail? I thought not. While we love travel, we are not one of those nomadic families who travel year-round. We spend most of our year in Sydney, loving our life here but also dreaming of seeing every country under the sun.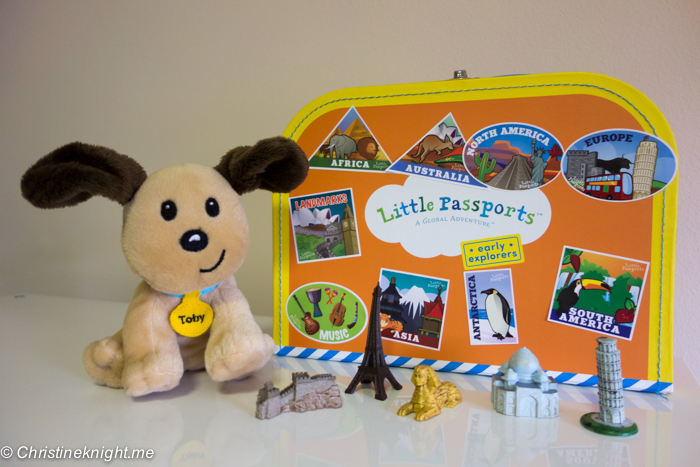 Little Passports is a fantastic new find I made recently that fits perfectly into our lifestyle. It's a monthly subscription box for kids designed to encourage a love of travel and teach them about the world.
The way it works is simple. Choose the monthly adventure best suited to your family, select your subscription plan, and then watch your kids' faces light up when they receive their monthly packages filled with letters, souvenirs, activities & more.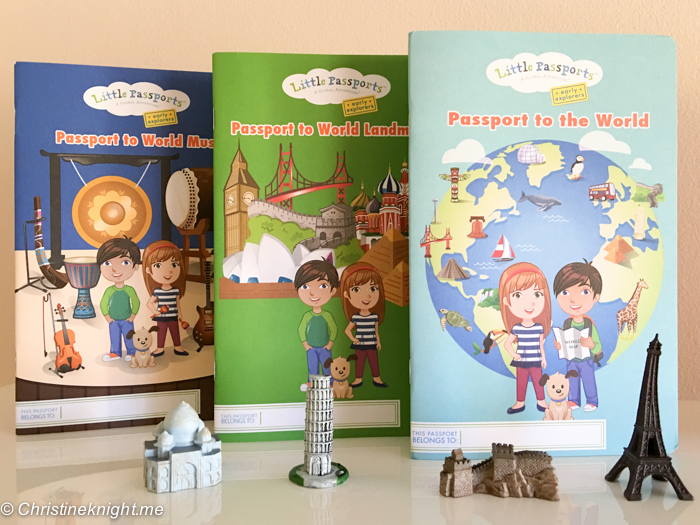 There are three age brackets, or "adventures" to choose from – which means the packages delivered are very tailored to each age range.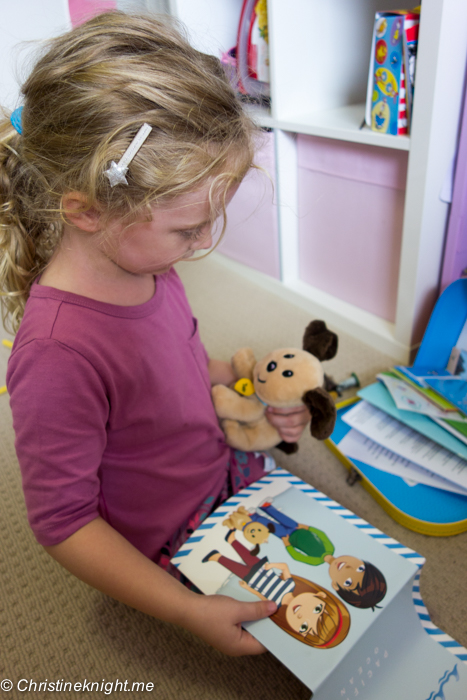 Early Explorers for 3-5 year olds
Explore a new world theme each month, like music, oceans and dinosaurs.
World Edition for 6-10 year olds
Discover a new country each month, with souvenirs and hands-on activities.
USA Edition for 7-12 year olds
Learn about two new states each month, with activity-packed State Journals.
We selected the Early Explorers for ages 3-5.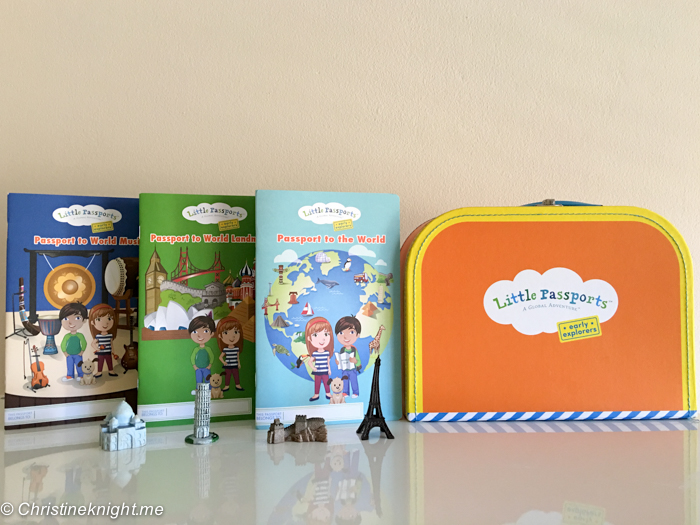 Next, choose your plan. Each plan includes the Traveler Kit and subsequent monthly world theme kits. Note: prices are in US Dollars (USD). These prices are for the Early Explorers boxes.
12 Month
$13.95/month
One time payment of $167.40 USD
+ $36 shipping to USA/ $66 USD shipping to Australia
Auto renews after 12 months
Cancel renewal anytime
6 Month
$15.95/month
One time payment of $95.70 USD
+ $18 shipping to USA/$33 USD shipping to Australia
Auto renews after 6 months
Cancel renewal anytime
Monthly
$15.95/month
$15.95 + $3 shipping
to USA/$5.50 USD shipping
to Australia, billed monthly
Auto renews each month
Cancel renewal anytime
First Month: The Traveler Kit
The first month you will receive:
A fun orange suitcase
Wall-sized World Map
20-page activity booklet
Luggage Tag
Stickers and photo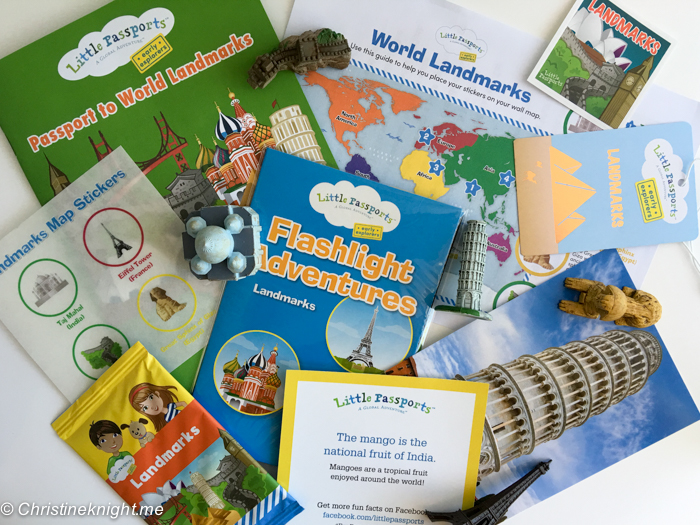 Every month following, the kits will have a different world theme. Each kit will include:
20-page activity booklet
Fun Souvenirs
Flashlight Adventures
Trading Cards
Letters, photos, stickers and luggage tags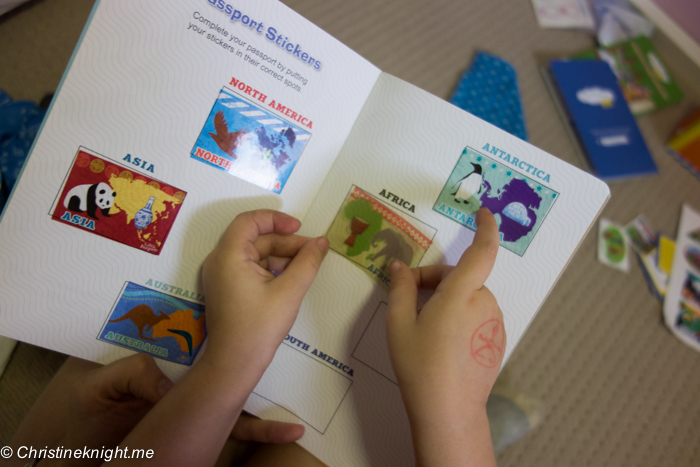 What I love about Little Passports:
The characters:
Little Passports has created three adorable characters called Max, Mia and their dog Toby, to guide children on their adventures. The characters are very age appropriate and super cute. Having characters make the adventures more relatable for little preschoolers, and each month when the kit arrives, kids can look forward to an update from Max, Mia and Toby's new adventures like they are getting care packages from a friend.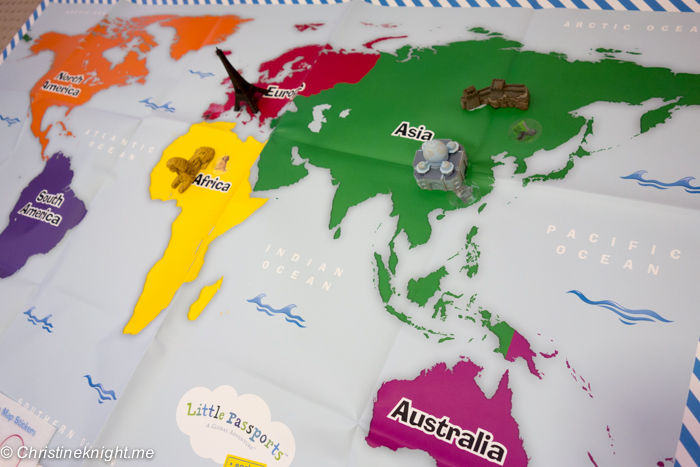 The variety of themes:
There are so many! Rather than focusing on one location, the broader theme of "music" or "art" lends itself to different types of conversation, as well as being easier for a preschooler to grasp the concept of. Locations, distance, space – these concepts are tough for little kids to understand, so the themes encompassing a feature that numerous locations have in common makes learning easier for this age group. Cheese is able to tell me, for example, that the Eiffel Tower is in Paris, but she has no idea where Paris is.
Themes that the kits encompass:
Landmarks
Music
Animals
Food
Art
Natural Wonders
Oceans
World Coins
Space
World Discoveries
Dinosaurs
Science
Celebrations
Habitats
Transportation
Insects
Sports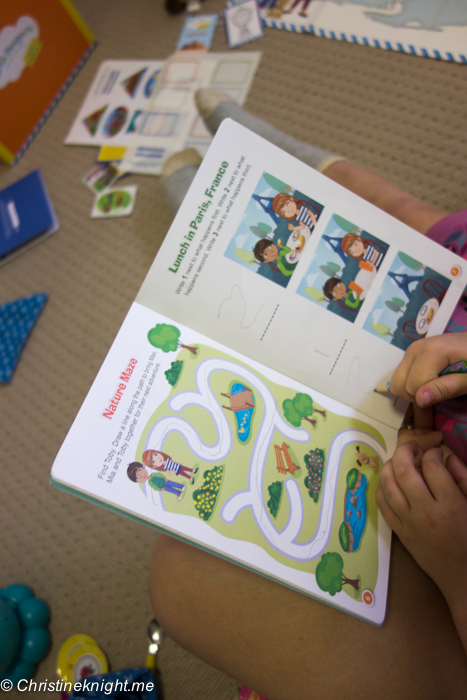 The activities
Each kit has activities that kids can do on their own, like stickers, and adult-participation, like the activity books. This mix works well as we have items that Cheese can get out and enjoy on her own, but also ones that we can do together, leading to further discussions. There is a lot of detail in each pack with interesting facts about the world, so when we go through these pack together, I read the information to Cheese, then we chat about what it means, and what she thinks about it.
When I first opened the activity books I wasn't sure how Cheese would go as she is typically more into physical games than those on paper. I was really surprised however, as she was really happy to sit and work through the whole book in one sitting. I did need to read the instructions to her, but she was then able to perform each activity entirely on her own (note: she is 4.5 yrs old).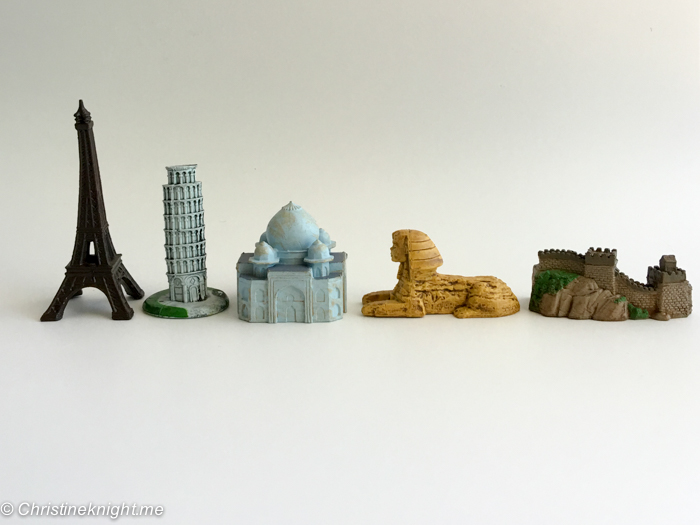 They're educational
I'm a big fan of learning through play, and these kits enable kids to do just that. The landmarks kit we received had the cutest mini figures of famous landmarks around the world like the Sphynx and Great Wall of China. After their introduction to Cheese, they are now being used in imaginary play with her other toys, and she's dreaming up new and exciting geographic locations for her games. These kits, with bite-sized information and games that teach about the world, are an easy way for kids to absorb knowledge while playing.
We now have the world map on the wall of Cheese's bedroom and talk about the different continents, what landmarks are on them, where we live, where we used to live in New York, and so on. I plan to write on the cities soon, where we have been and where we are going, so she can get a good picture of the world and dream up her own big adventures.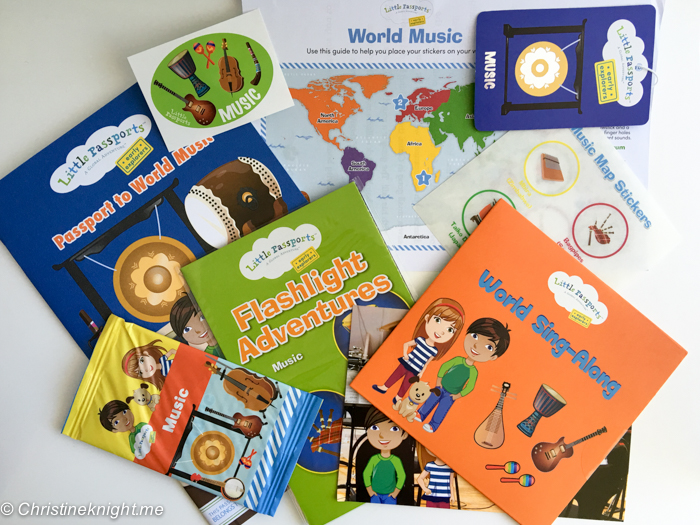 Thank you to Little Passports for sending us these kits to check out. All opinions are my own.

This post contains affiliate links. This means if you buy a kit from Little Passports using these links I will receive a very small commission from the sale. Thank you for supporting me and my blog.