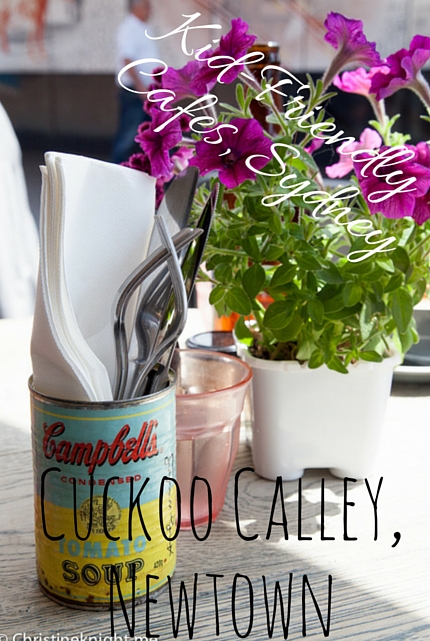 Newtown is the place to go if you want quirkiness in abundance. The suburb is vibrant, artsy and always just a little bit different, which makes it one of my favourites in Sydney for just about everything. The cafe scene in Newtown has been revitalised in the past five years in particular, matching the quirk-factor with quality, often innovative, food.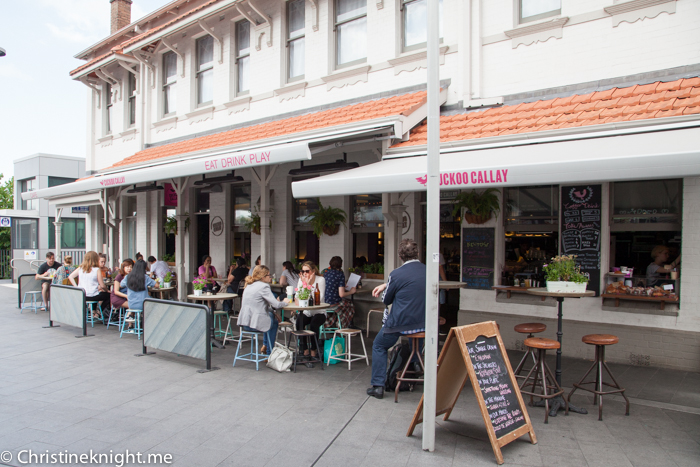 On our recent Newtown visit we brunched at Cuckoo Calley, a very quirky cafe situated in the Newtown train station historic building. The cafe prides itself on having the best coffee, marvelous food, nifty design and the friendliest staff. "A destination spot".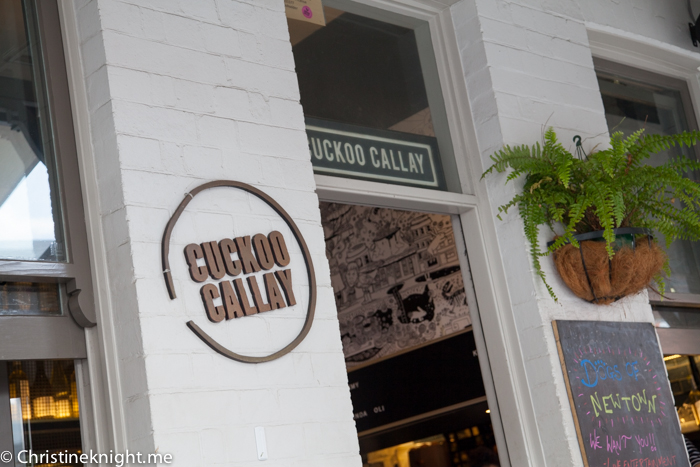 The cafe looks small from the outside, but has a fair amount of space within, as well as the seats that spill onto the pavements. Dogs are more than allowed, they are welcomed with open arms and special doggie items on the menu. Pooches can order themselves Pupples ($3, homemade dog treats) or a Pupchino ($3, made of goats milk).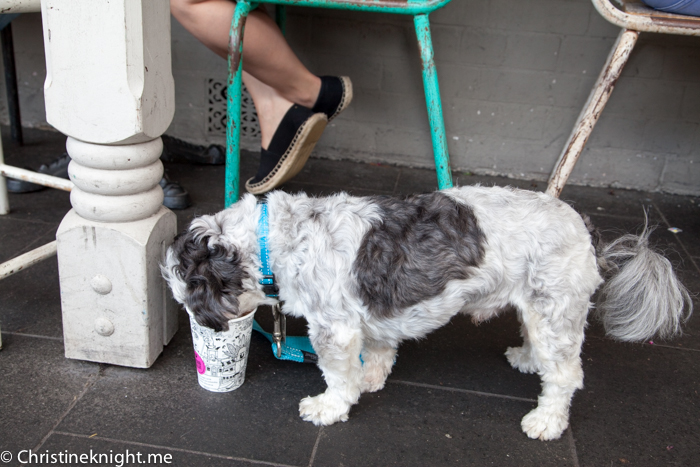 The customer next to us thoroughly enjoyed both his pupachino as well as the chin scratches the staff gave him each time they walked past.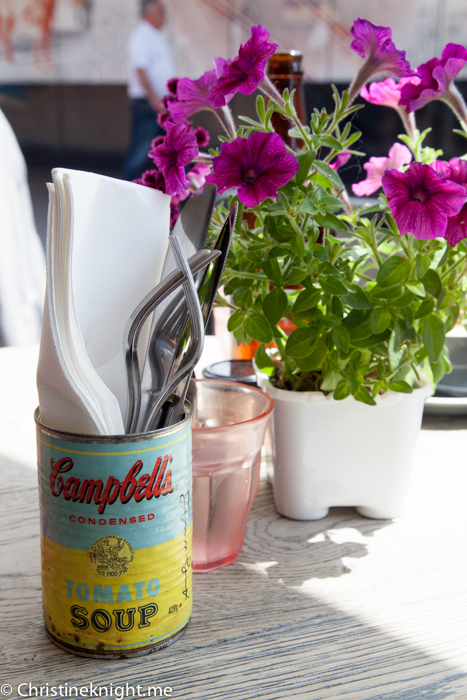 The tables had these great Campbell's soup tins for cutlery and fresh flowers. Great splashes of colour to liven up the decor.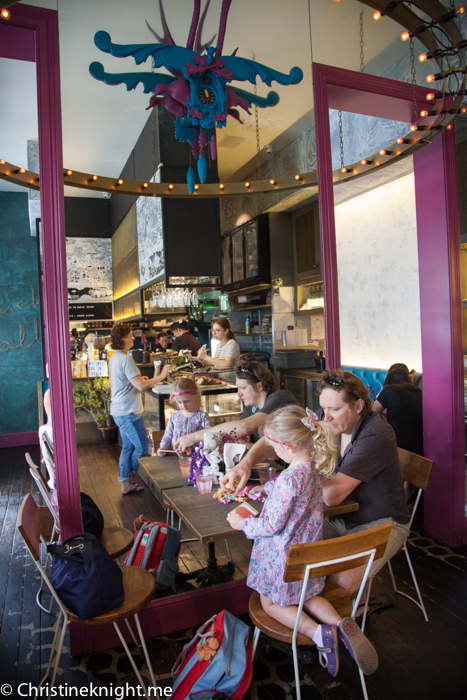 Cuckoo Calley is one of the friendliest cafes we have ever been to. EVER. Nowhere else has Cheese been welcomed so effusively. The amazing staff not only greeted her, but took the time to ask her about what she was playing with, what their names were, etc. When a cafe makes kids feel welcome like this, it makes the parents feel at ease, helps everyone relax, and ensures a great dining experience for everyone.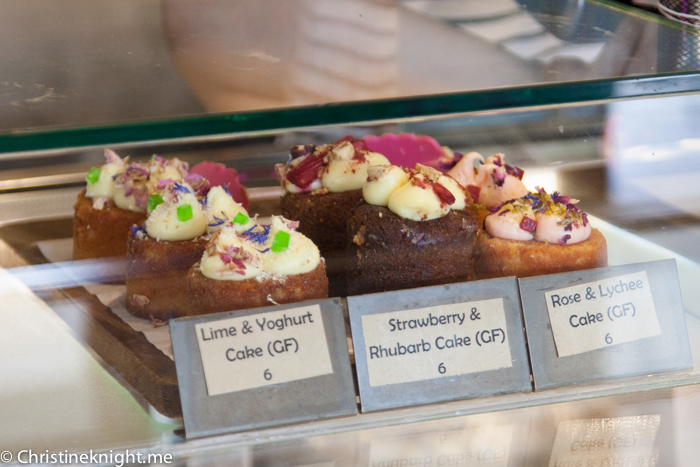 Gluten-free treats available at the counter.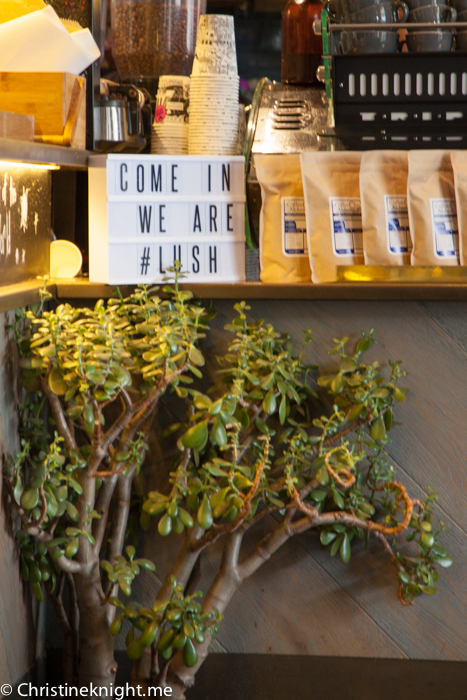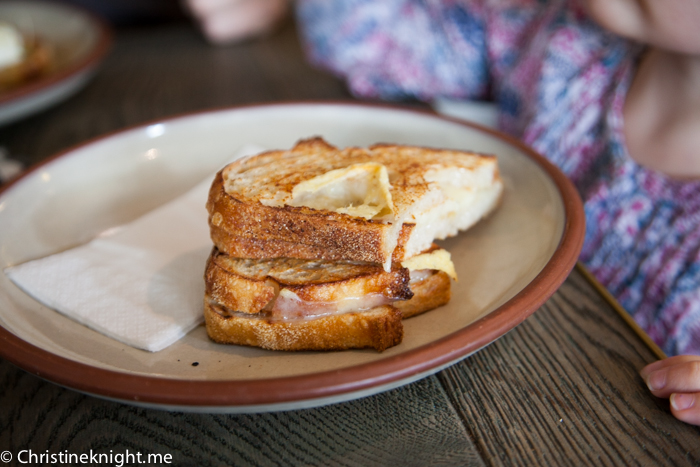 We ordered George's Gorgeous Cousin ($17, Marinated avocado and thyme infused confit heirloom tomatoes on sourdough, goats curd, house made basil pesto, lemon herb gremolata and a 63° egg), Kids Cheese Jaffle, $5, and the Kids Nutella Milkshake, $5.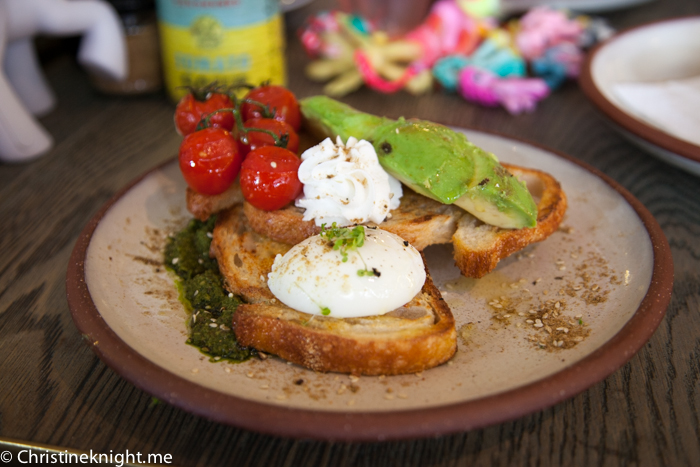 My George's Gorgeous Cousin was so delicious. The addition of spices like dukkah in the pesto just lifted the dish to the ned level of deliciousness – all those vibrant tastes with the fresh zesty tomatoes, creamy avocado and just the right amount of goat's curd, were just deliciious. Cheese's toastie was perfectly cooked (amazingly it seems hard to get toast served that is not burnt) and she devoured it, as well as the Nutella milkshake that was actually the perfect size for kids and gone in about 20 seconds.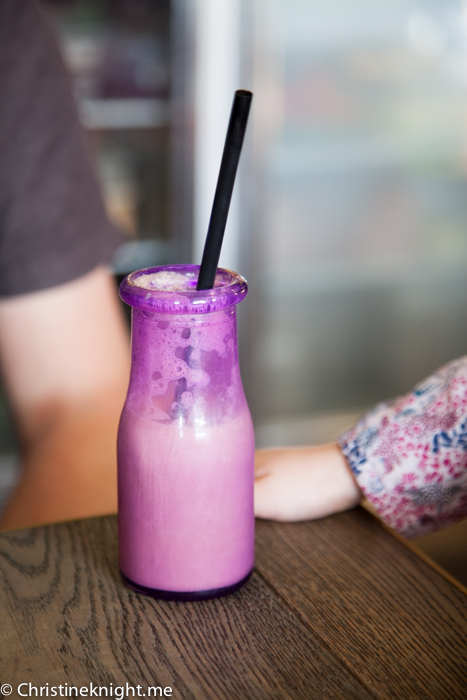 The menu had a lot more vegetarian options than most cafes have, so I will absolutely be back to try every single one of them. We need more cafes like this in Sydney, where everyone feels welcome and at home.
Highchairs: No.
Stroller storage: Yes.
Easy access: Yes.
Change tables: No.
Kids' menu: Yes.
Cuckoo Calley
Newtown Railway station,
324A King St,
Newtown NSW 2042
Phone: (02) 9557 7006
Prices: $$
Hours: Mon-Fri 6am-4pm, Sat 8am-4pm, Sun 8am-3pm
Get Directions