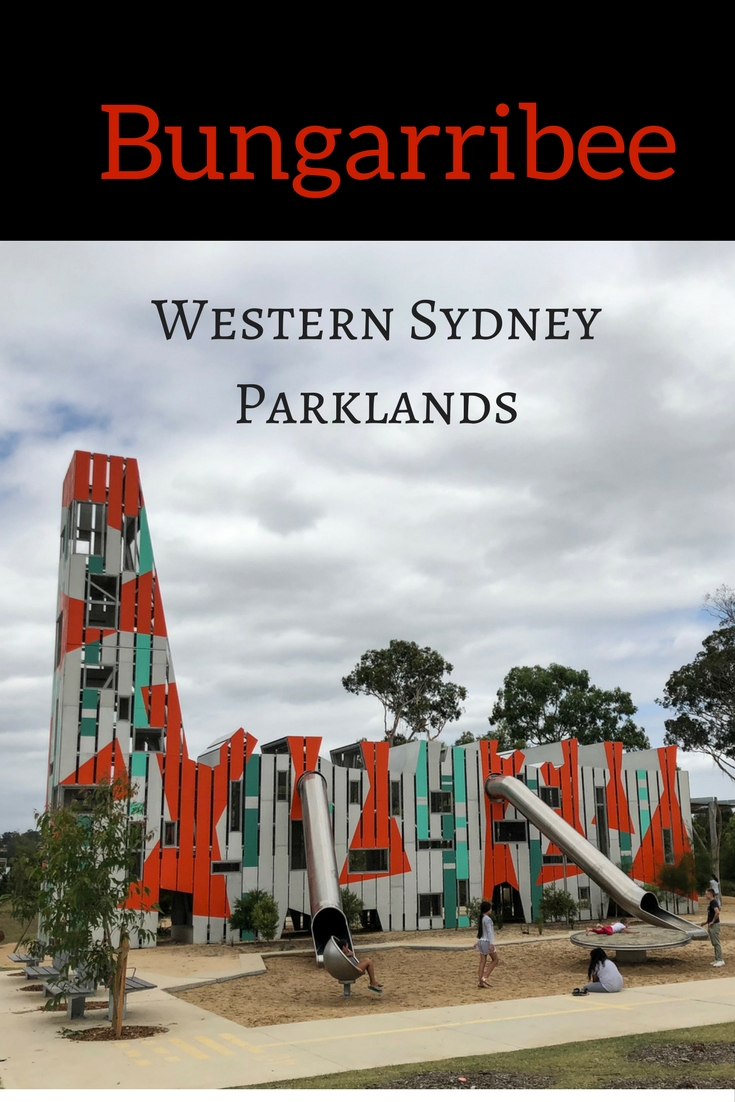 The Western Sydney Parklands is a top spot for local families to stretch their legs and really enjoy the great outdoors. The newest park in the precinct, Bungarribee, opened in March 2017 – a 200-hectare recreational facility that gives locals plenty of wide open space to play, cycle, scoot, walk, run and even walk their dog at one of Sydney's largest off-leash dog areas, the Warrigal Dog Run.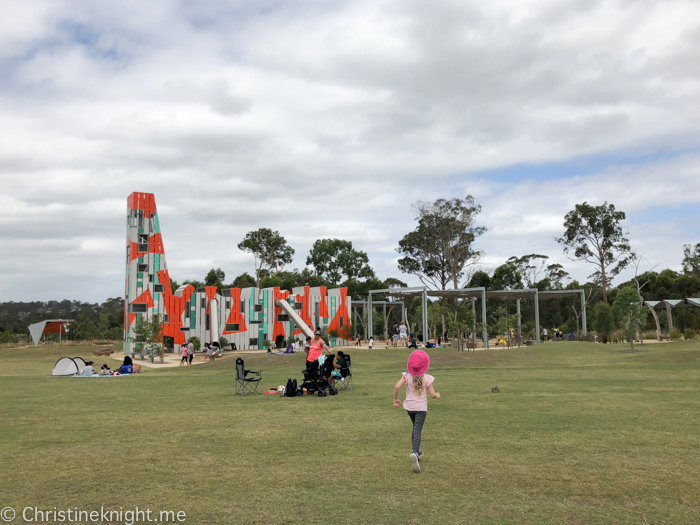 At Bungarribee you'll find plenty to entertain the family all day. The ultra-modern playground will be a total hit with the kids, with its 14-metre-high playtower, 50-metre-long flying-fox, giant and baby swings, water play area and sand pits.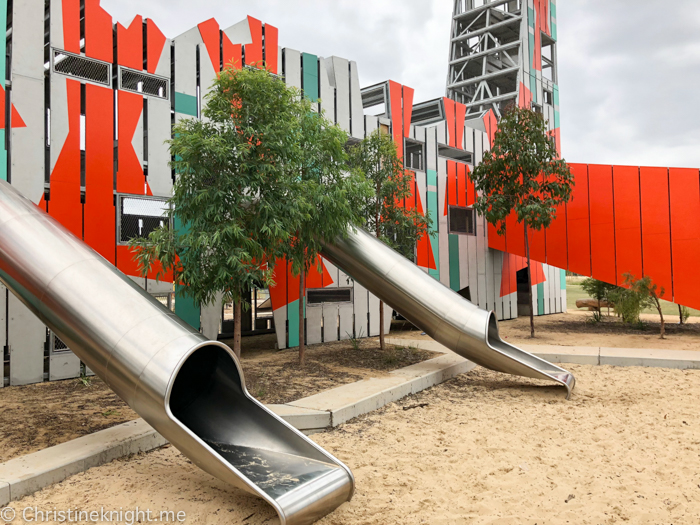 The playtower is unlike anything we've seen in a Sydney playground before, with multiple levels giving kids challenges to climb over and through various levels. It's a great space for tweens to enjoy in particular.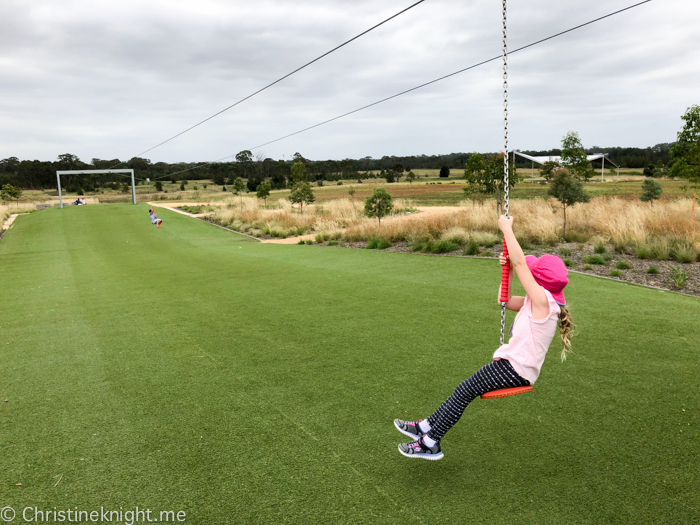 Other facilities at Bungarribee include walking/cycling/scooting tracks, 20 barbecues, 13 picnic shelters (8 are available for hire, the rest are free of charge, on a first-come first-served basis), plenty of car parking (the area we parked had free all-day parking), large, clean bathrooms, and wide open fields to run around.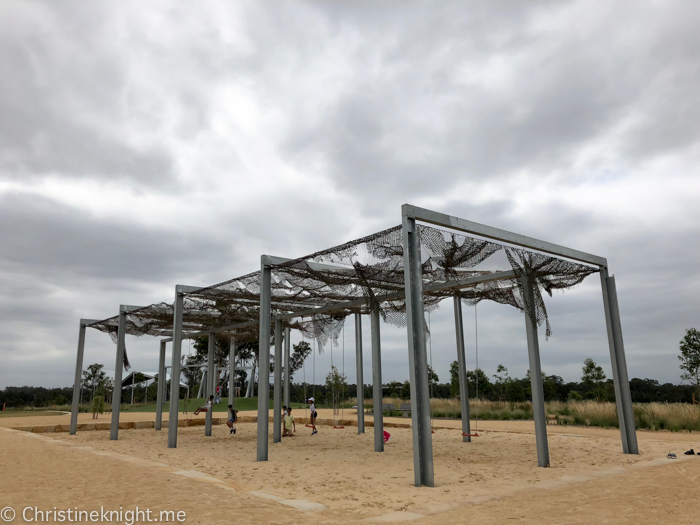 Personally, I thought the space was pretty good, but could use a few improvements:
The park needs better shade cloths instead of the rather weird netting that was used.
 The park has no all-ability features in it. I can't understand why 15 million dollars was spent on a huge new park that excludes kids with disabilities.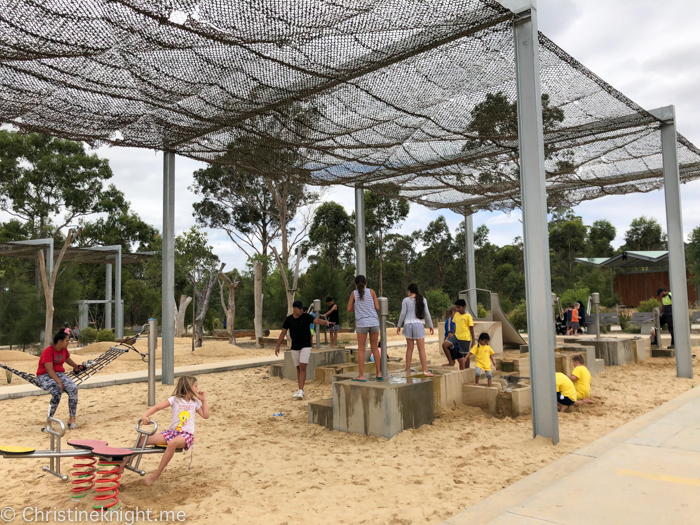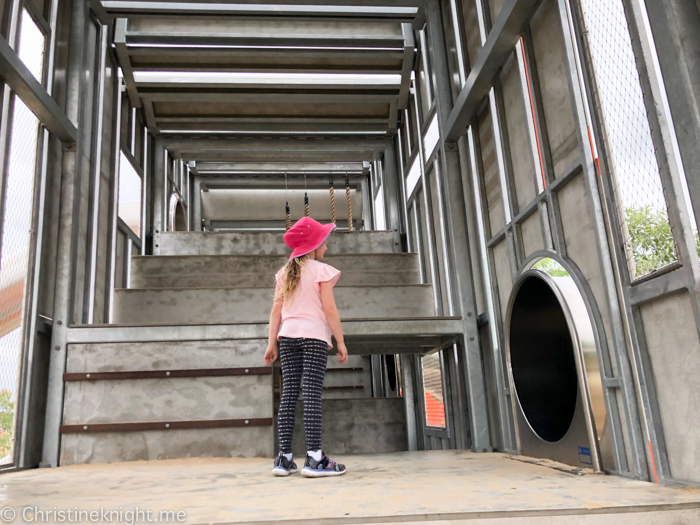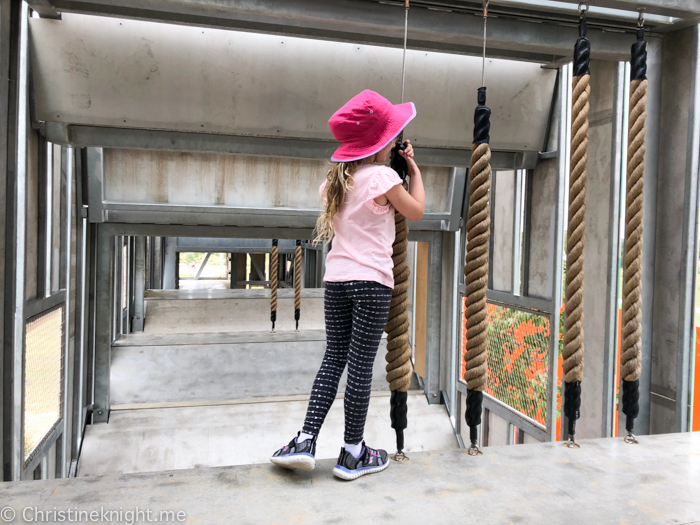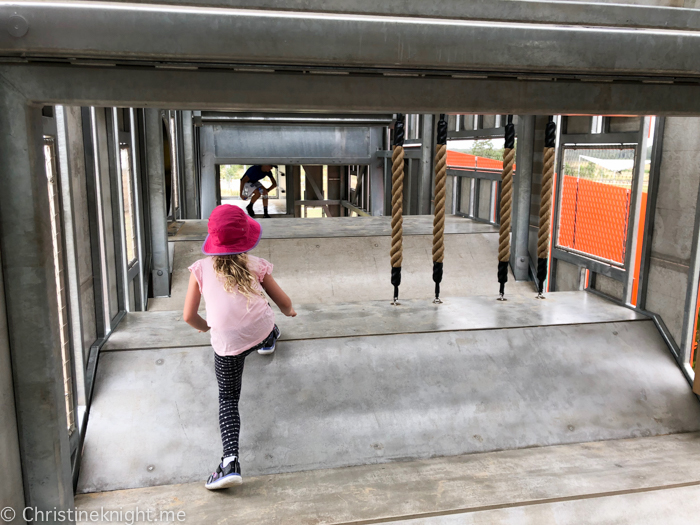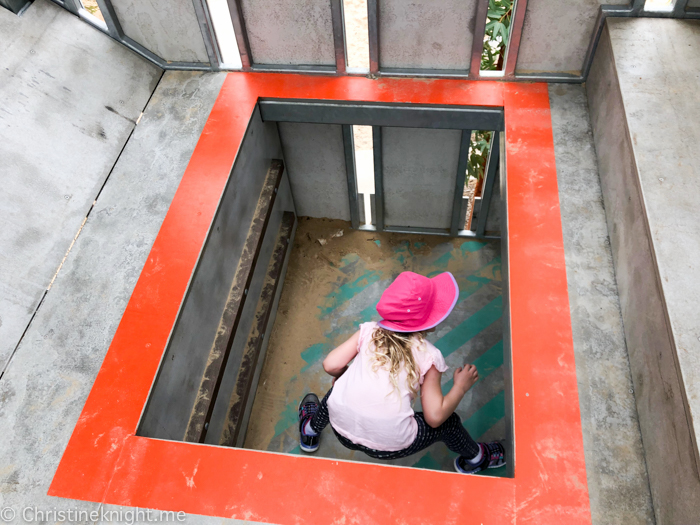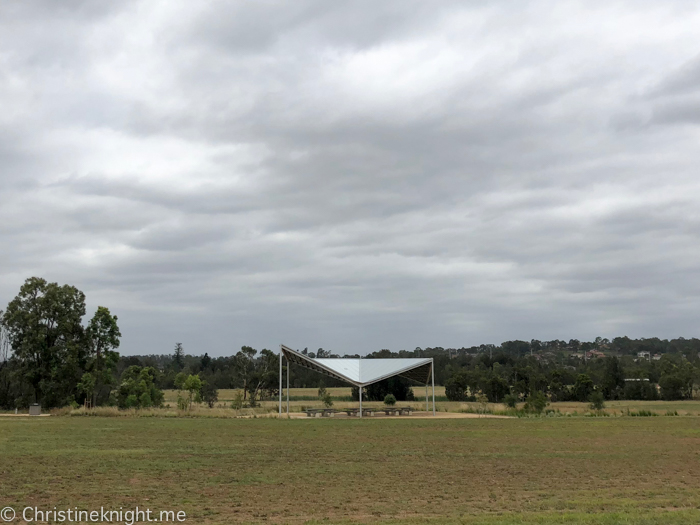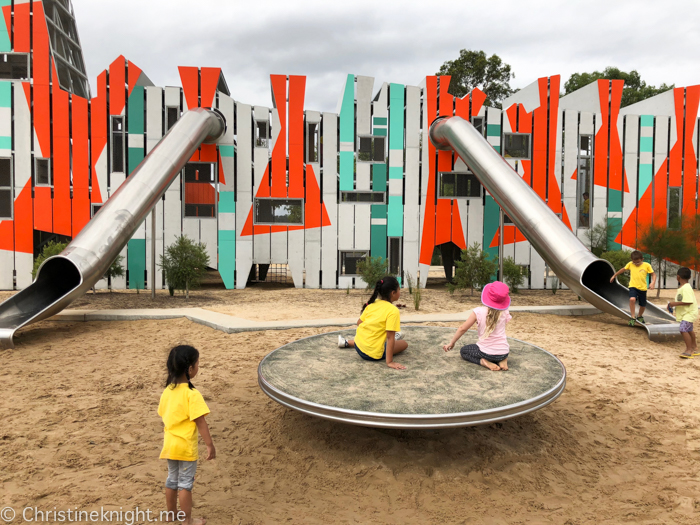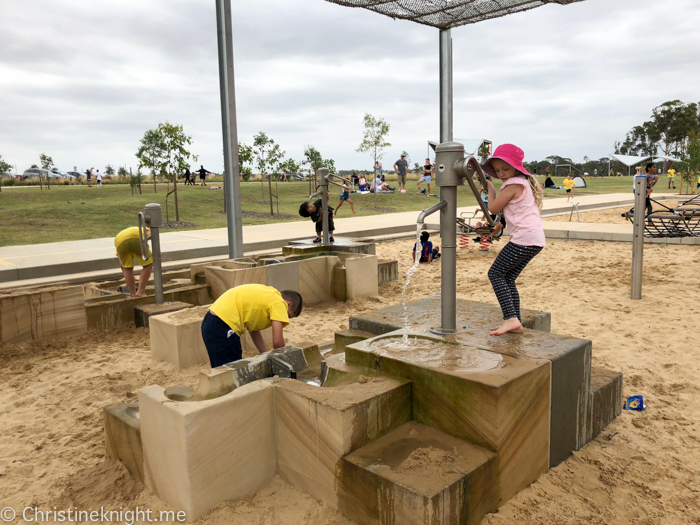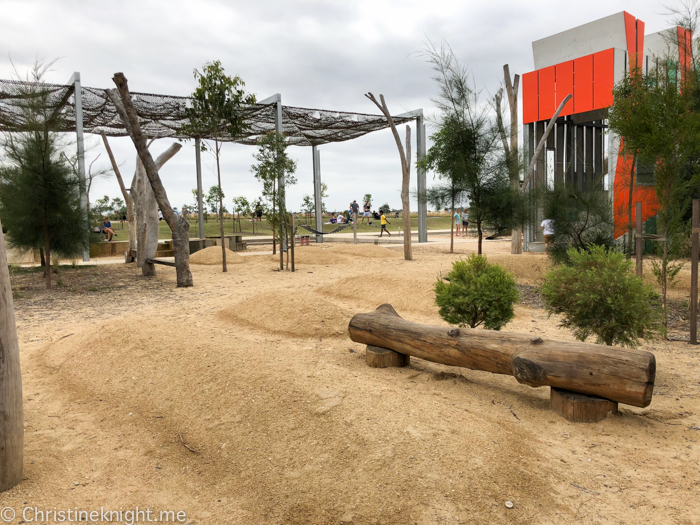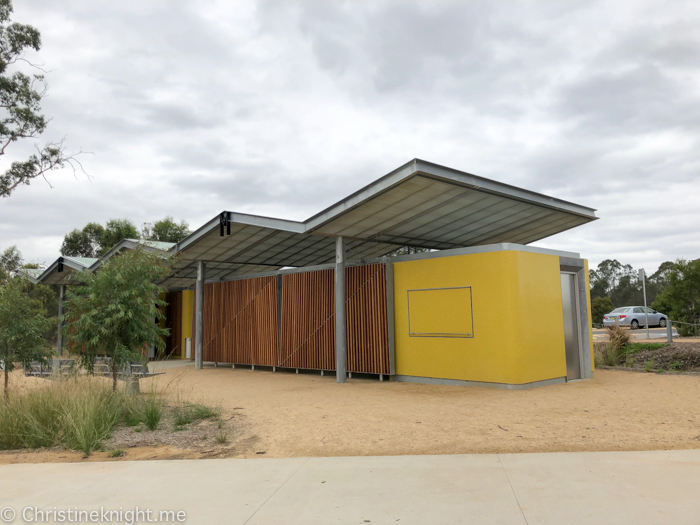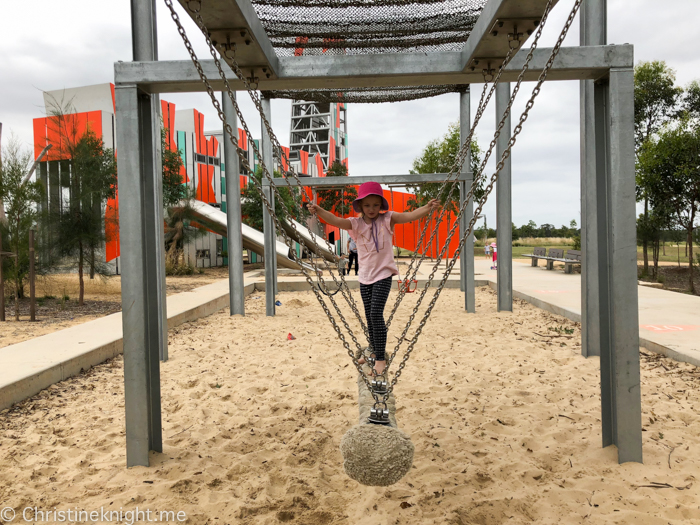 Get more information on Western Sydney Parklands Bungarribee here.
Bungarribee
Western Sydney Parklands
Entrance Intersection of Holbeche and Doonside roads, Bungarribee.