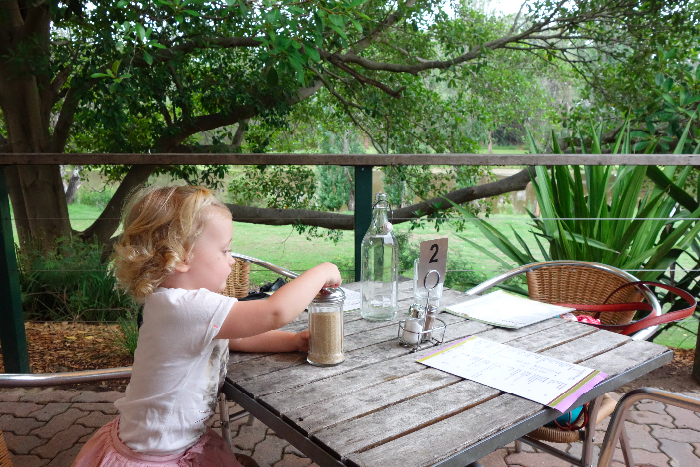 When meeting a friend for breakfast recently, we chose Parramatta Park Cafe purely due to its location — exactly in the middle of where we each were staying in Hornsby and Liverpool. It's the first time I've been to Parramatta Park since having Missy E, so it was a pleasant surprise to find another great area of Sydney to take a crazy toddler for a fun morning outing.
Parramatta Park is World Heritage listed. It's the home of Old Government House and has evidence inside the park of 20,000 years of Aboriginal occupation. Parramatta Park became a public park in 1858 — one of the earliest parks in the world.
As well as the cafe we visited, there is a larger (and fancier) restaurant located in the Old Government House, plus several play gyms scattered all over the park. There's also a stream running through the park, lots of walking paths and plenty of birds to amuse little tiny ones.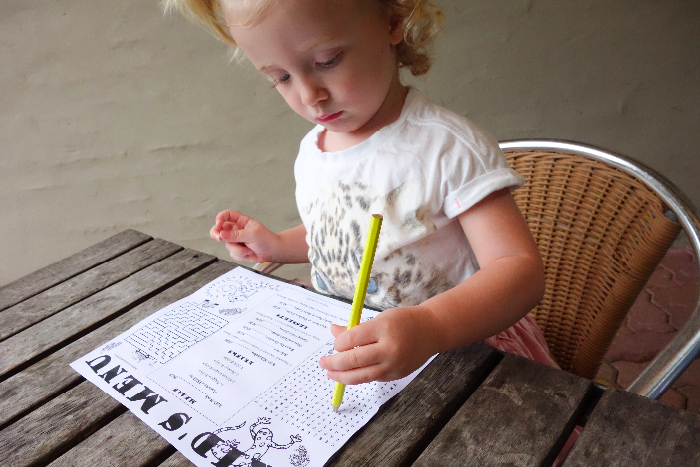 Parramatta Park Cafe opened in 2005 to offer locals and park visitors a casual breakfast and lunch option in a tranquil setting. The cafe overlooks the river and plenty of greenery. Grab a seat on the balcony and admire the view with your morning coffee.
Kids are frequent guests at the cafe – evident by the colouring in sheet-slash-menu and pencils that the kids are quickly given. The menu is more lunchy than breakfast, so we chose Kid's Chocolate Shakes ($3.80) for the toddlers, and both my friend and I decided on the Vegetarian Omelette (with tomato, mushroom, feta and spinach served with sourdough toast, $14). The omelettes were massive, plenty of food for us to share with the kids. We asked for extra plates and vegemite for the toast. The shakes were pretty large as well — which meant plenty for me when E decided she only wanted a few sips. Score!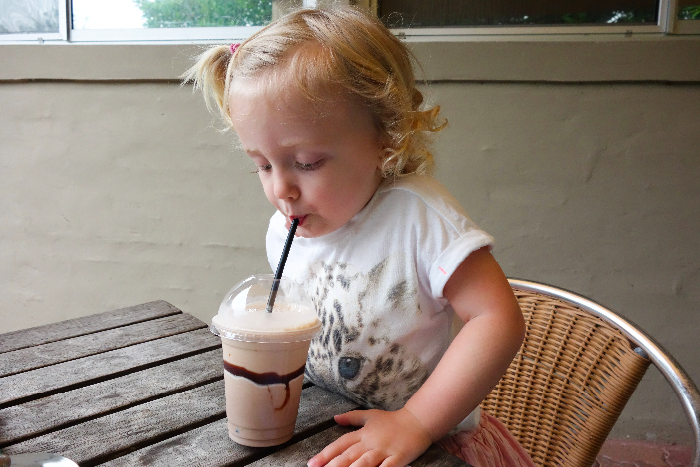 While we were dining I noticed a local mothers group turn up with their newborn babies. With a lot of room and obliging staff, they couldn't have chosen a better location to meet for a stress-free breakfast.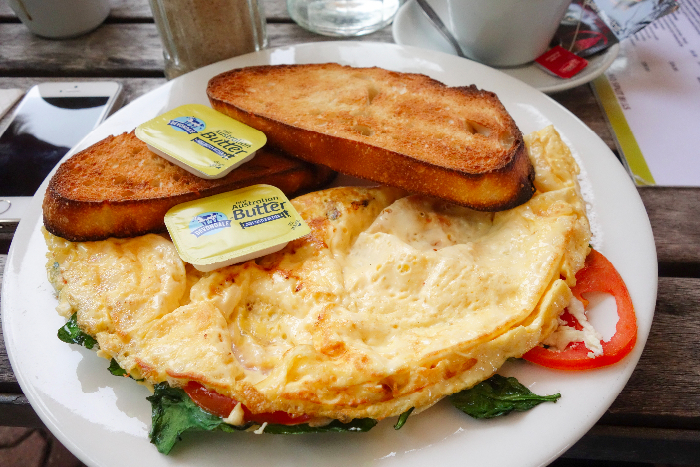 Last Bite: A kid-friendly and casual breakfast or lunch option in Parramatta Park. 
Highchairs: Yes.
Stroller storage: Yes.
Easy access: Yes.
Change tables: Yes.
Kids' menu: Yes.
Parramatta Park Cafe
Byrnes Ave,
Parramatta NSW 2150
Prices: $$
Phone: 02 9630 0144
Hours: Daily 8am-3pm
Get Directions