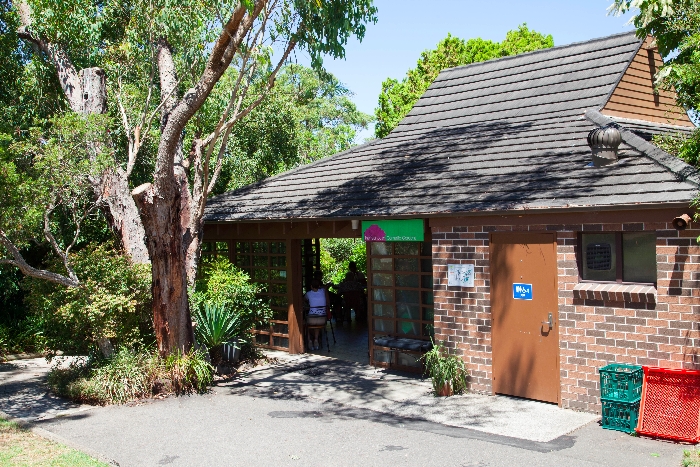 Secreted away in Sutherland is The Teahouse Camellia Gardens. Follow winding roads and walk through beautiful gardens to find your way to the Teahouse, a tiny oasis of gentile calm in the Shire, where you can wisle away an afternoon elegantly, drinking tea, nibbling scones and looking over the lush gardens below. Or, if you have a small child, briefly enjoy this experience, and then use the playground next to the teahouse to wear them out.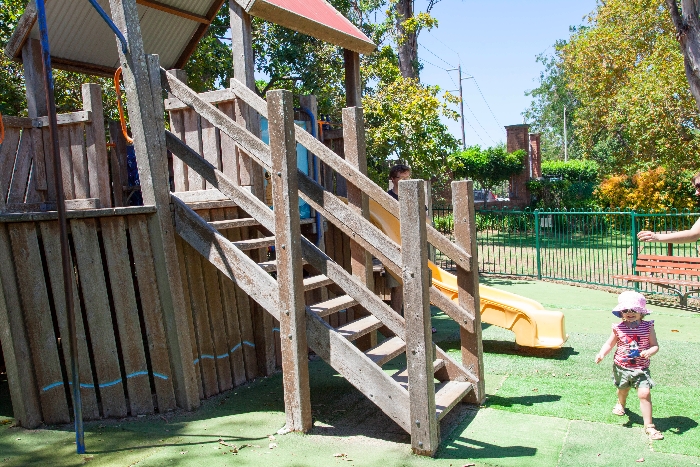 Bookings on weekends are advised as the Teahouse is a popular spot for parties and baby showers. We arrived without a booking and did have to wait a while for our table. The Teahouse is laidback, with service a bit on the erratic side. We had arrived on a busy day, which may explain the service (I like to give the benefit of the doubt!).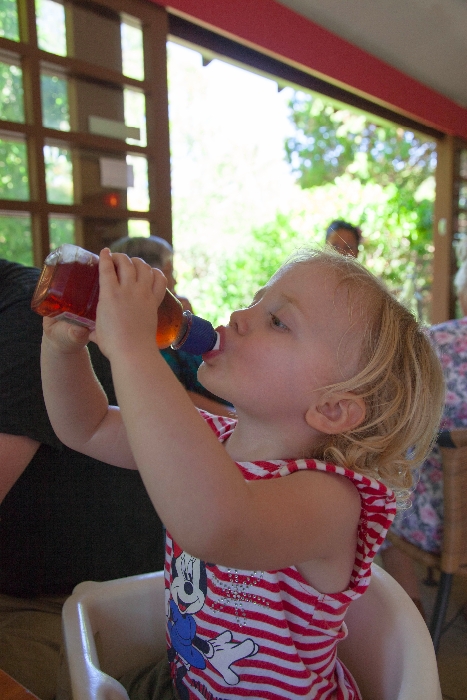 As a popular family destination, the Teahouse features a large kids' menu, with breakfast options (such as the Scrambled Eggs & Toast, $6.50), lunh options (including cooked "meal deals" for $10.90, or sandwiches from $4), and snacks and beverages, like kiddie shakes ($3.50). Since Missy E is a picky eater, we ordered her the shake, a juice popper (we were using sugar to combat jetlag at this point), and a bowl of Beer-Battered Chips  ($5.50).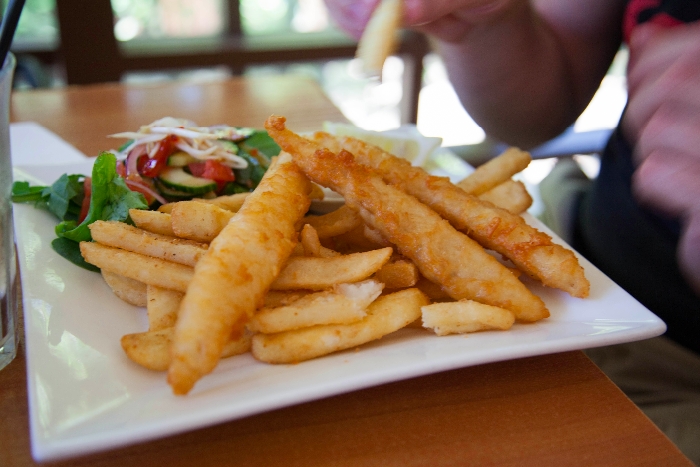 The rest of our party ordered various items from the lunch menu. Unfortunately, since it was such a busy day, many of the items were sold out, including the only vegetarian option. The staff were happy enough to make me a salad sandwich however (as long as it was on their only remaining bread, foccaccia). Other dishes ordered included: Crisp Beer-Battered Flathead Fish & Chips served with Salad & Tartare Sauce  ($18.50), Salt and Pepper Calamari with a Papaya, Green Mango, Cucumber Ribbons, Bean Shoots, Mint & Coriander Salad topped with the Teahouse dressing & Lime Aioli ($18.50),and the Teahouse BLT, with Bacon, Lettuce, Tomato, Mayonnaise served on Thick Cut Toast & Chips ($14.50).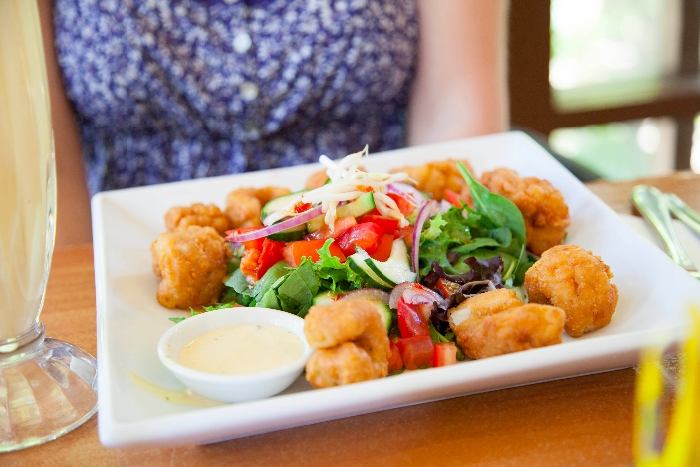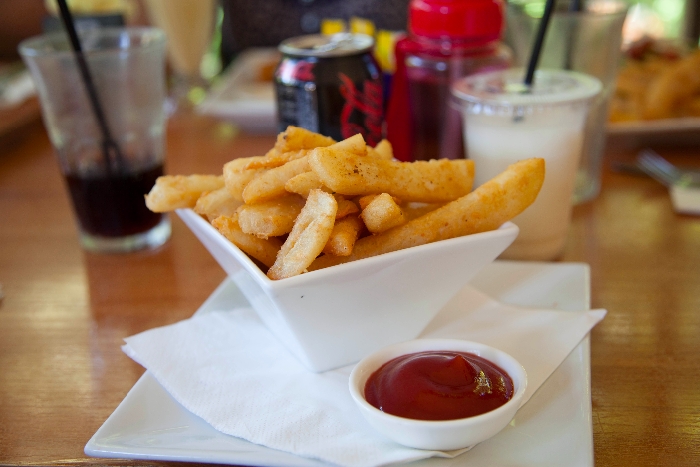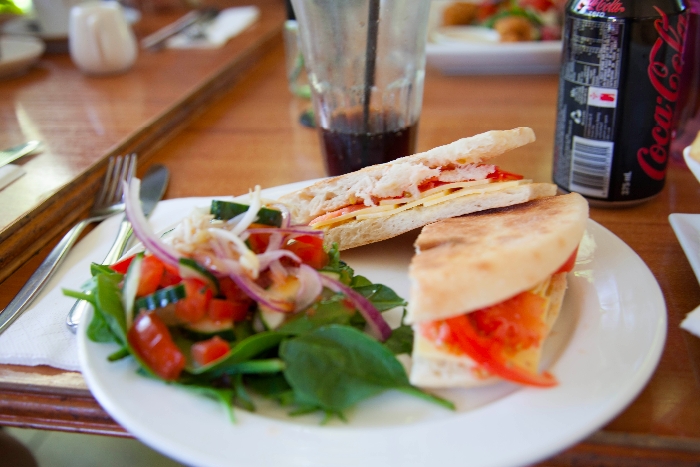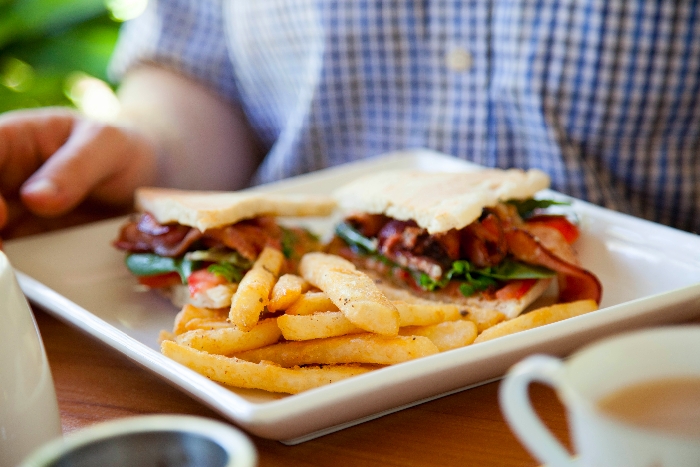 While it was a bit of a wait to get the table, and we were warned that the meals might be slow, they actually arrived very quickly. The chips were crisp and cooked all the way through (yum!), the sandwiches served with fresh produce. It was a solid meal — nothing outstanding, but nothing bad either.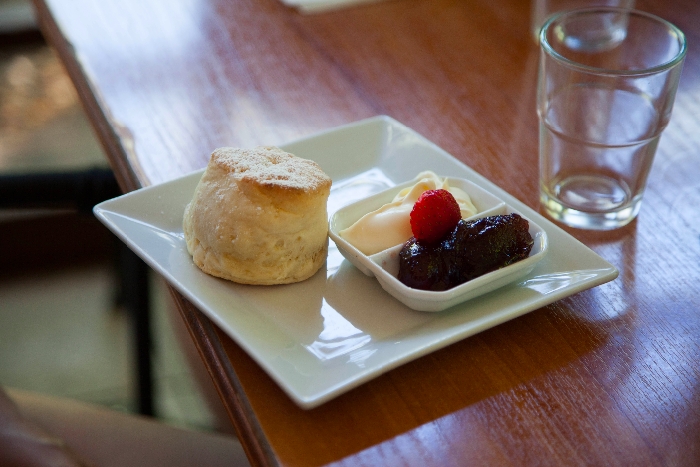 Desserts were another matter — and to be expected from a teahouse. The scones ($4) and mini pavlovas ($8.50) were absoutely spectactular. We would absolutely come again just for afternoon tea.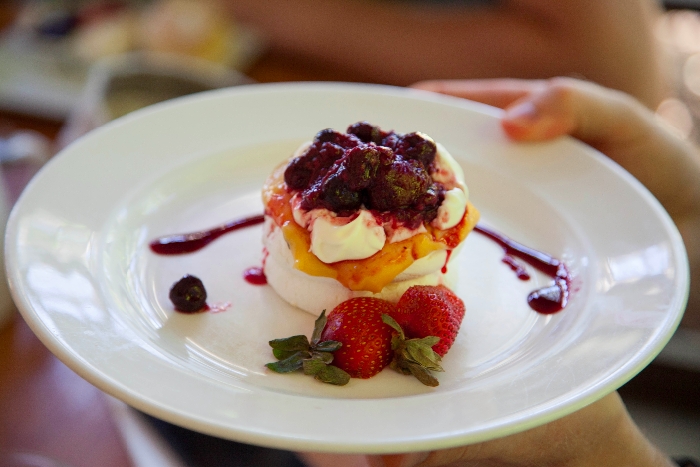 After indulging on scones and pavlova, buy a bag of duckfood for 60c from the teahouse, and wander through the gardens to feed the feathered inhabitants. They're well-used to visitors and are not overly concerned about the smallest of new friends, especially when they come bearing food.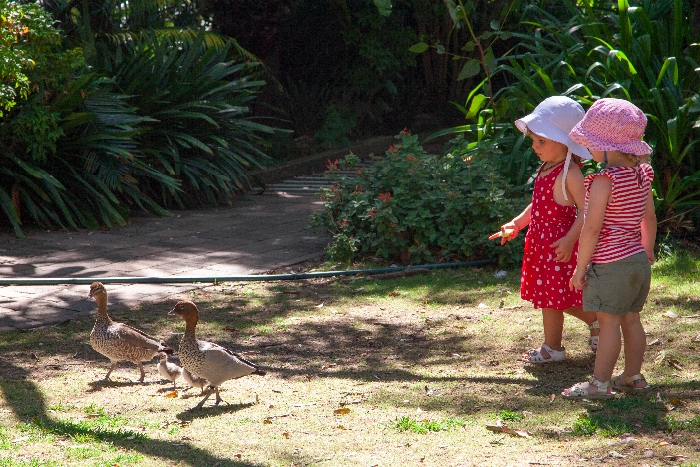 Last Bite: The Teahouse is a delightful way to spend an afternoon with kids.  
Highchairs: Yes.
Stroller storage: Yes.
Easy access: Yes.
Change tables: Yes.
Kids' menu: No.
The Teahouse Camellia Gardens
President Ave,
Caringbah South NSW 2229
Phone: 02 9540 2018
Prices: $$
Hours: Mon-Fri 9am-4pm Sat & Sun 9am-5pm
Get Directions