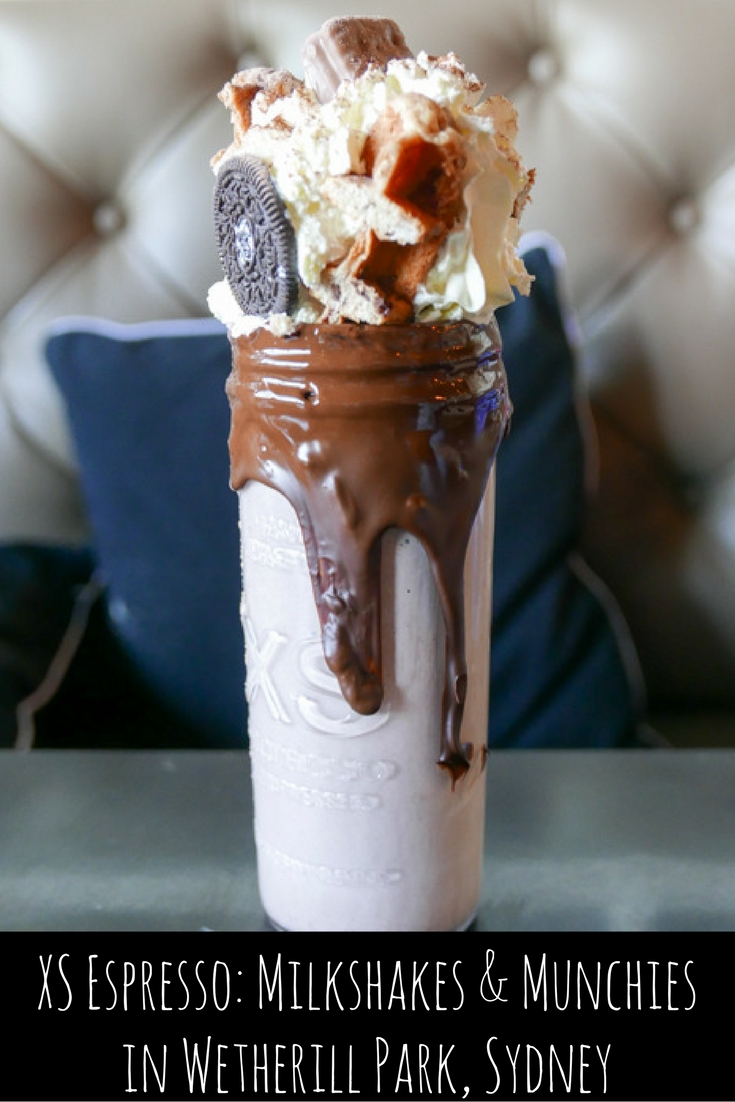 A gem of a cafe in Sydney's South-West, XS Espresso is situated in a busy outdoor shopping complex that looks more industrial than hip, but thankfully does have a lot of parking, unlike most inner city cafes.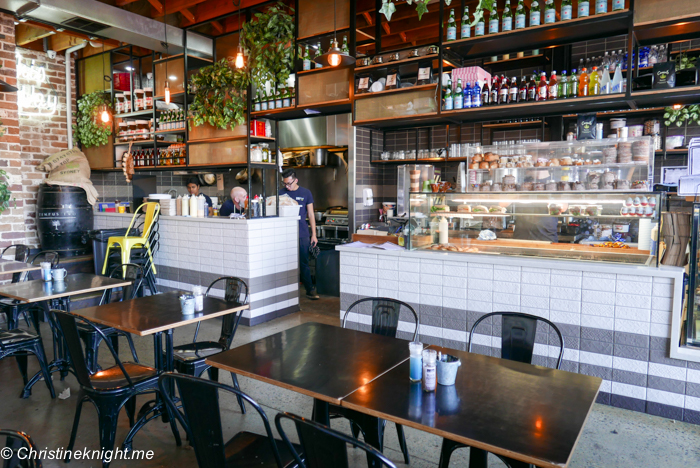 We arrive at 12:30pm on a Tuesday and the cafe is quiet for the first half hour, when streams of people pop in, a mix of mums with little kids to a pair of 20 something men who both order the biggest milkshakes I've ever seen and polish them off completely.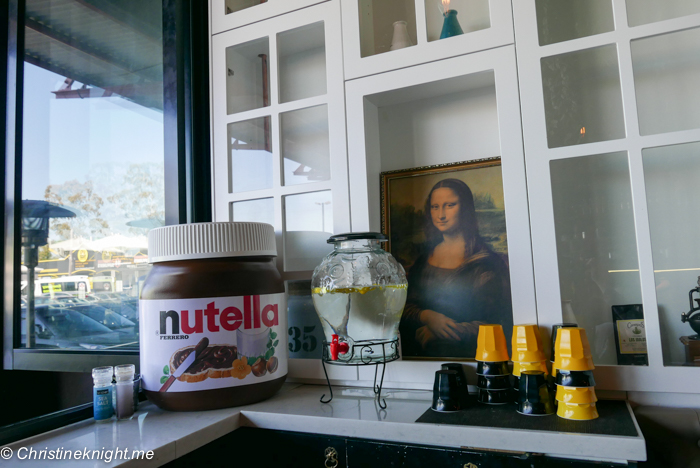 We're at the cafe for lunch, and order Free-Range Eggs on Sourdough Toast ($12), Avocado Crush (Avocado on sourdough with marinated feta and cherry tomatoes, $14) with extra poached eggs, $4, and the XS Stack (avocado, grilled halloumi, grilled tomato and poached eggs on sourdough, $17).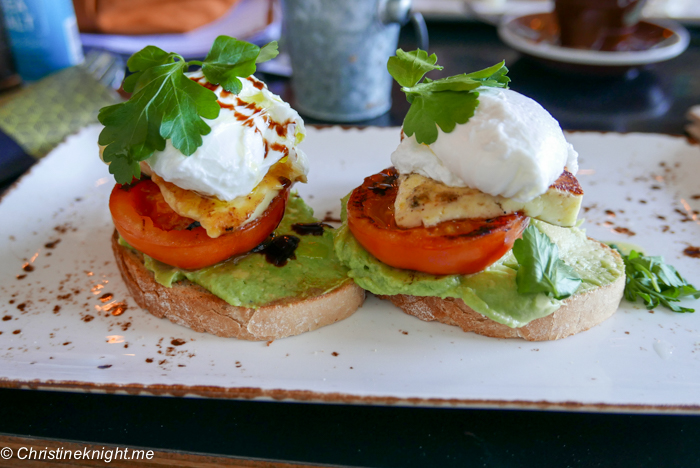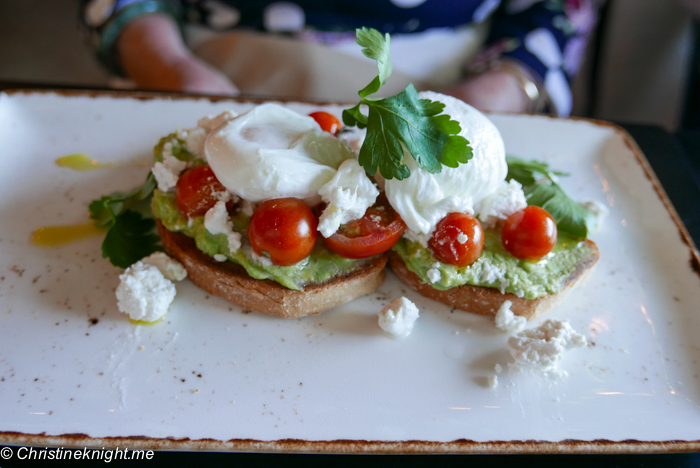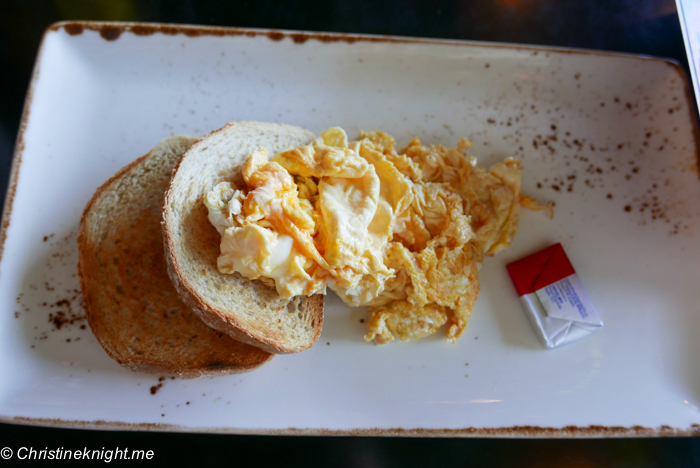 The food is cooked quickly, and arrives looking bright and perky with all those fresh ingredients piled on top. The stacks are a bit difficult to eat but are absolutely delicious.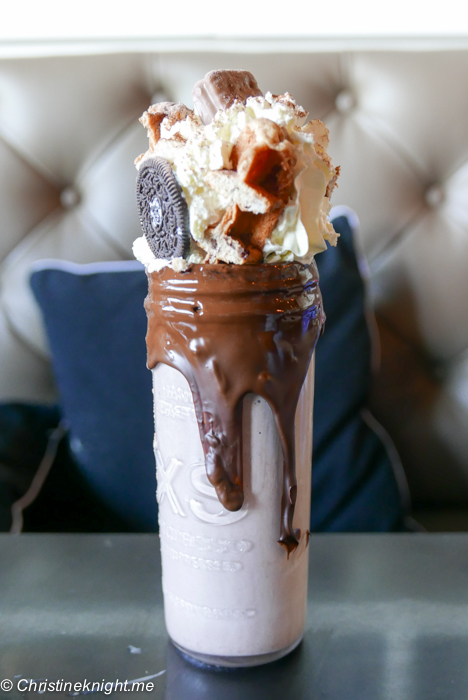 The star of the meal, however, is the Monster Shake ($14), which is an Oreo shake topped with whipped cream, Oreos, Tim Tam and waffles in a tall glass.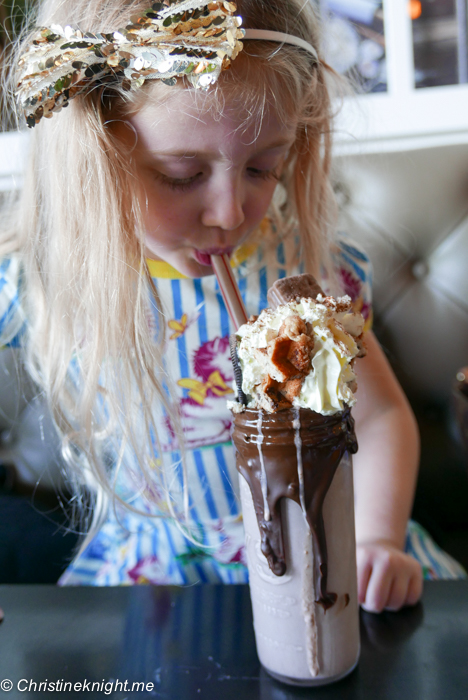 The tall glass is important to note as the extra thick straws the staff give us to drink the shake with are not-so-tall – in fact, they don't reach the bottom, leaving me in the unusual predicament of being unable to finish my shake (the horror!). I think they look fancy and very Instagrammable, for sure, but I would prefer the mason jar-style of glass that is easier to drink out of.
I really enjoy the creamy Oreo shake, but the toppings are too much, even for me, and it's just too hard to get to the milkshake underneath with the narrow opening on the glass.
XS Espresso also serve more regular-looking milkshakes such as Nutella, and make kiddie-sized versions of the shakes on request. We ordered a kid-size Nutella shake to go and it was $4. Shakes all come with whipped cream on top (even the kids' ones), so ask to skip the cream if it's not your thing.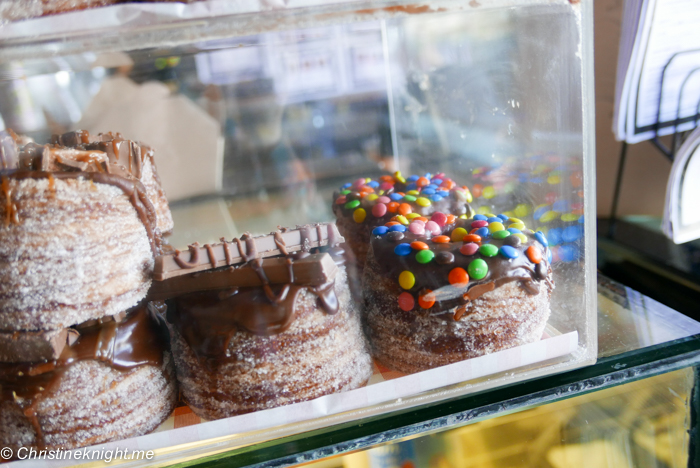 The cafe doesn't have a bathroom inside – it's a stroll of about 100m to the nearby Spotlight store which has the public restroom facilities next to it. It's not far to walk but it is across a busy car park and, if you're a toddler who needs to go, it can feel like it's 10 times further than it actually is.
XS Espresso is the deliciously cool cafe the South-West suburbs badly needed. I love knowing it's an excellent choice I can always fall back on when visiting that area.
Highchairs: Yes.
Stroller storage: No.
Easy access: Yes.
Change tables: No.
Kids' menu: No.
XS Espresso
9a/1183-1187 The Horsley Dr,
Wetherill Park NSW 2164
Phone: (02) 9557 8656
Prices: $$
Hours: Mon-Fri 6am-10pm, Sat & Sun 7am-10pm
Get Directions