Blooming Beautiful! Wistaria Gardens Parramatta Park
Wistaria Gardens, in Parramatta Park, blooms every spring with wisteria, flowering peach trees and a spectacular display of seasonal flowers.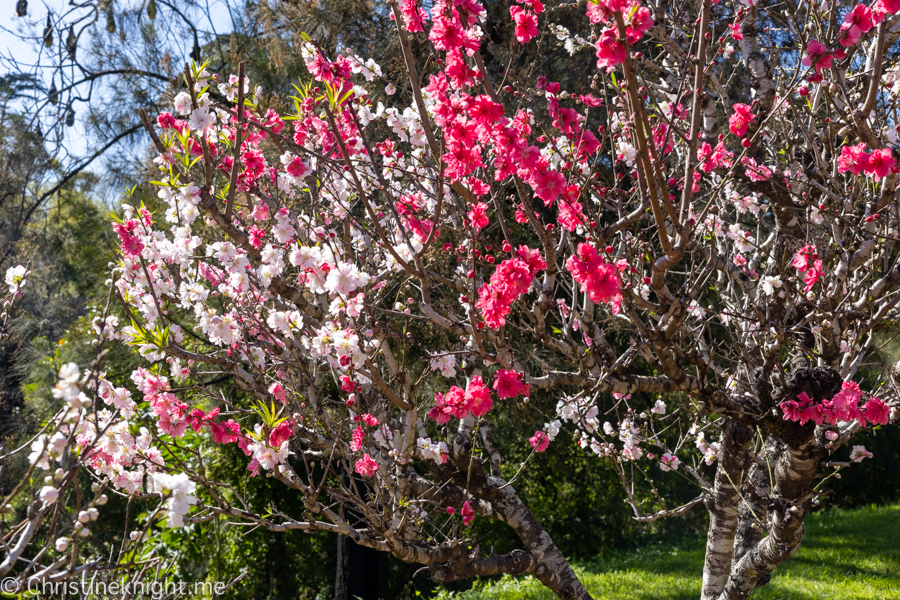 One of only three surviving large-scale Edwardian/Federation Gardens in Sydney, Wistaria Gardens was formerly part of the Cumberland Hospital site, along with heritage listed Glengarriff House. The two-hectare gardens and house were originally built as the residence for the Medical Superintendent of the Parramatta Lunatic Asylum in 1906.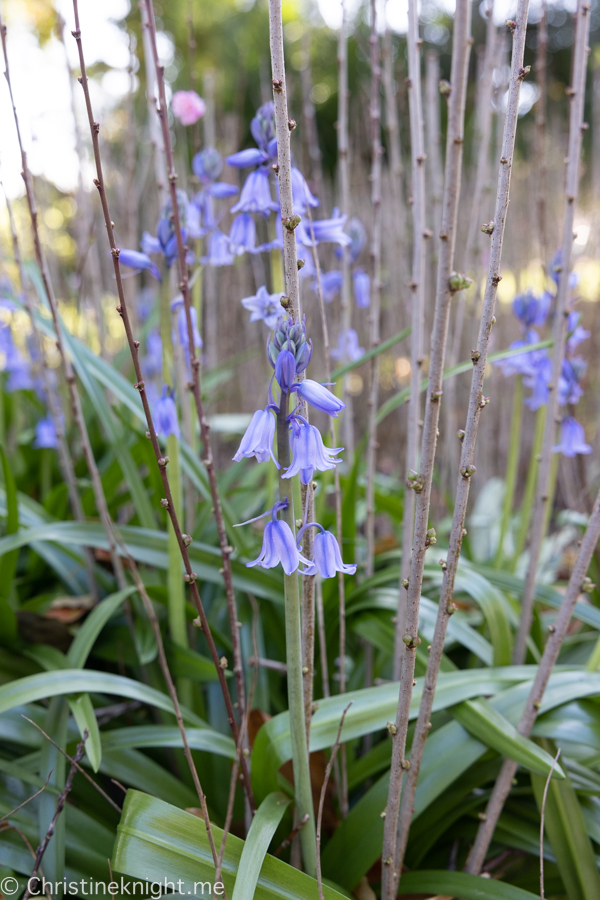 The historic Wistaria Gardens and Glengarriff House have recently become part of UNESCO-listed Parramatta Park after the NSW Parliament passed legislation to recognise the Greater Sydney Parklands Trust (GSPT).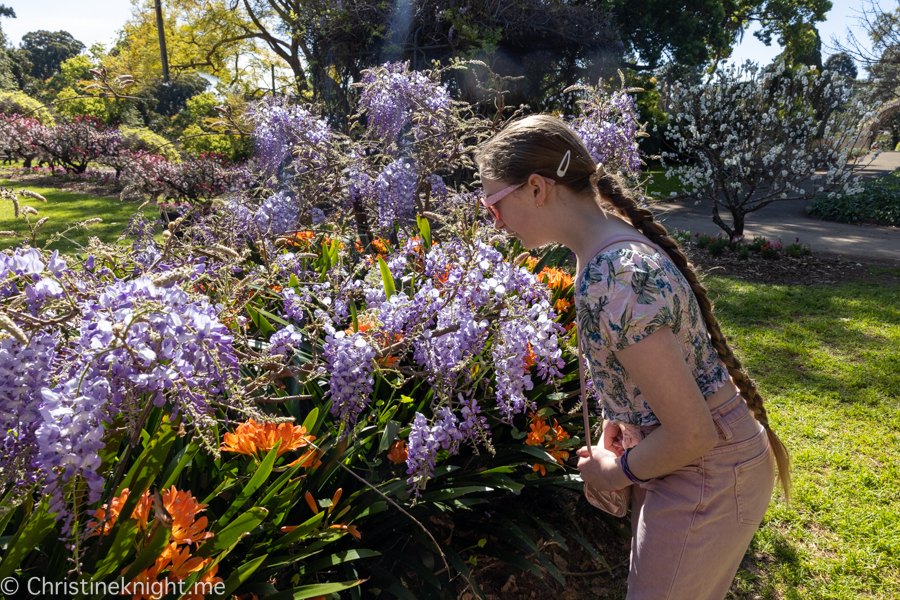 Now a public space where visitors are welcome, Wistaria Gardens is a stunning place to visit each spring with its spectacular display of Chinese wisteria, Japanese wisteria, flowering peach, almond trees, palm trees, tree gardenia and English elms.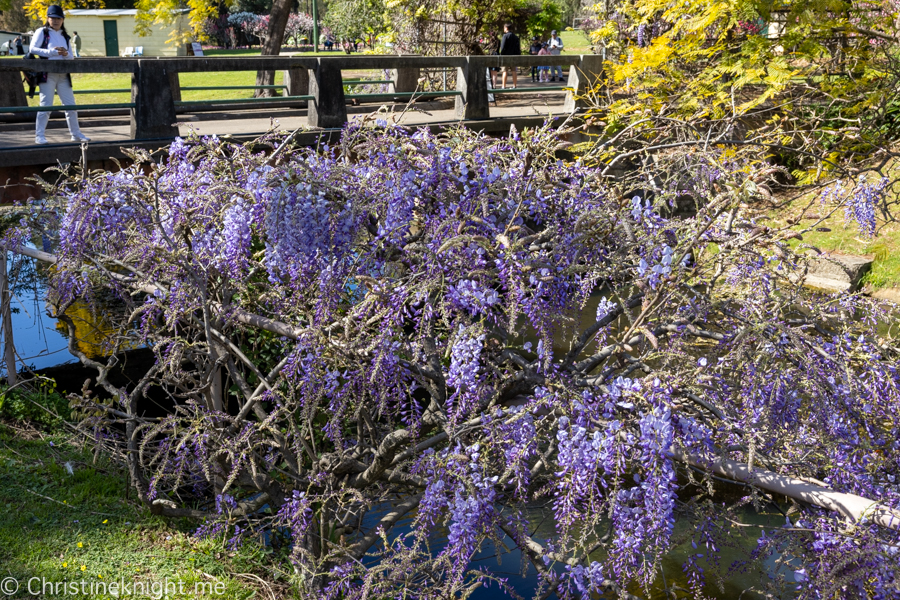 Parramatta Park was established in 1857 and is one of 11 sites that form the Australian Convict Sites World Heritage Property inscribed on the UNESCO World Heritage List.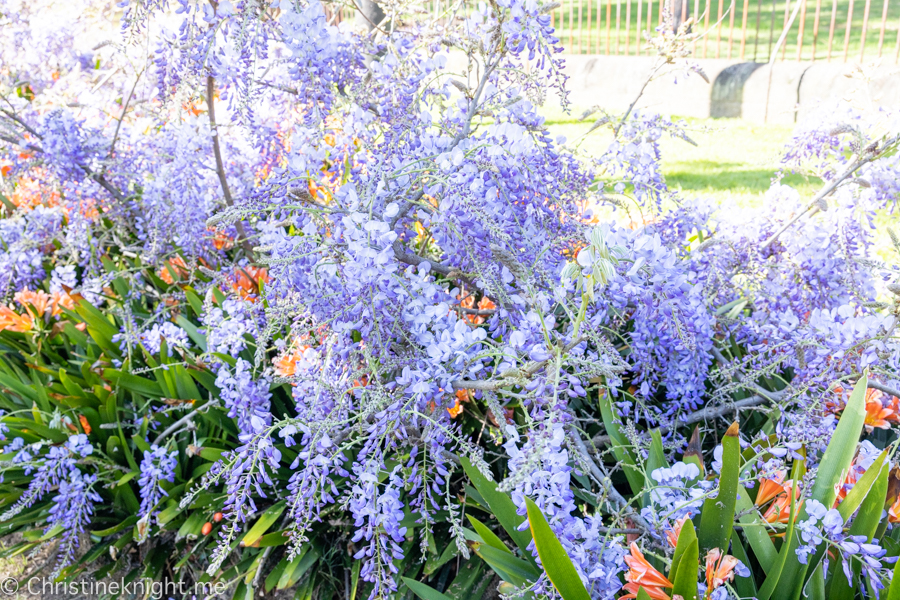 Wistaria Gardens is located at the northern end of Parramatta Park. Entry is via Byrnes Avenue, near The Picnic Ground inside Parramatta Park. Limited parking is available nearby within the park.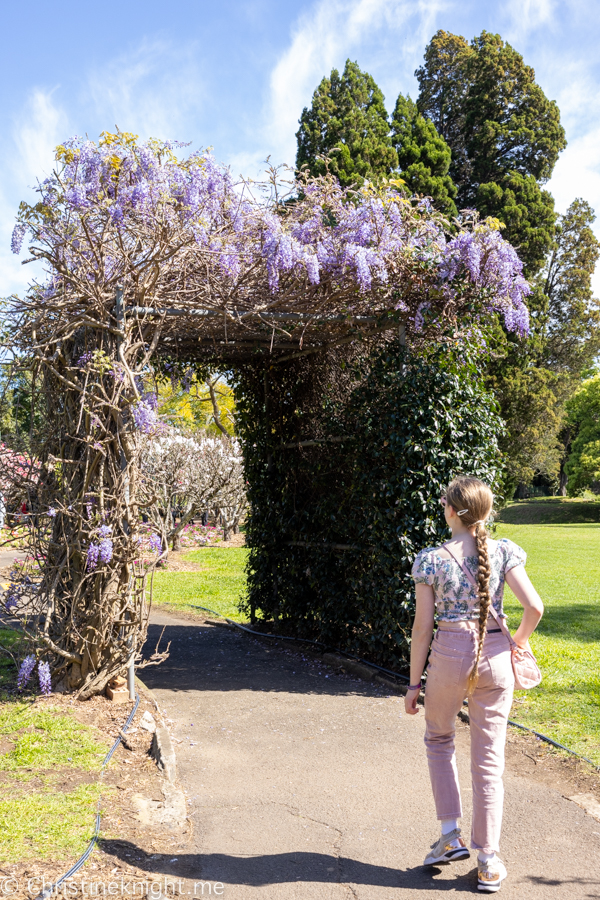 Dogs are welcome in the park (please keep your dog on a leash and clean up after it!). There are very few amenities located in the park. A few plastic chairs are scattered around however we suggest bringing a picnic blanket and some food and lounging for a while to enjoy the sweet-smelling blooms.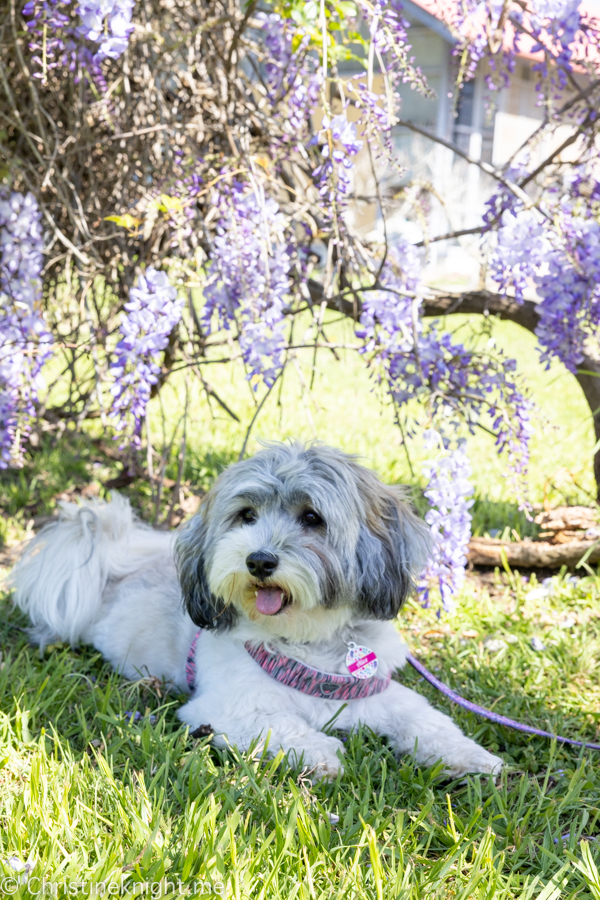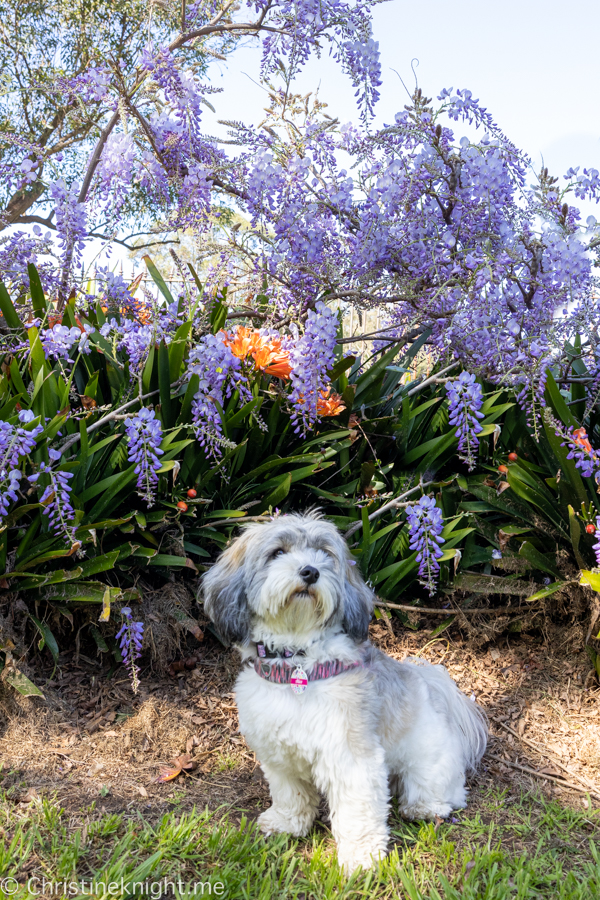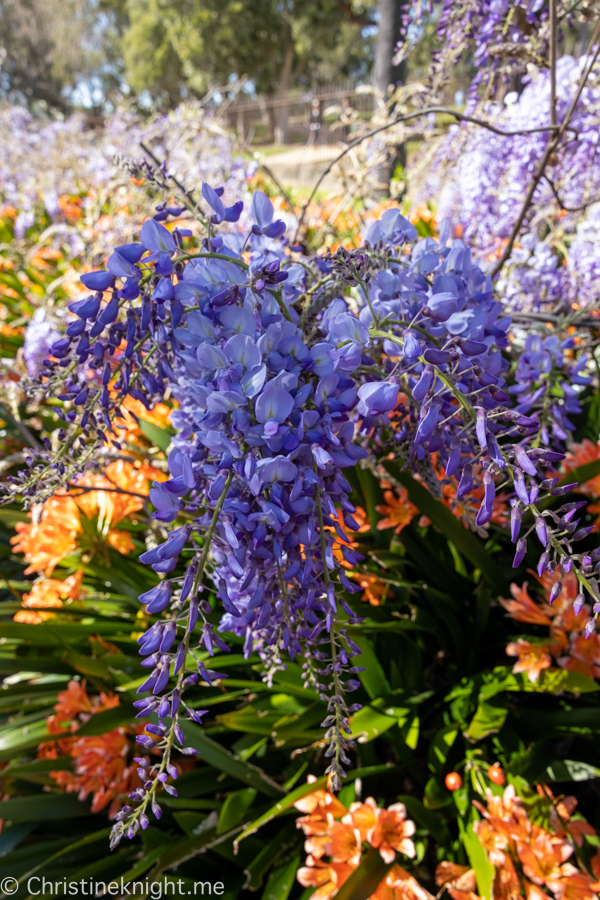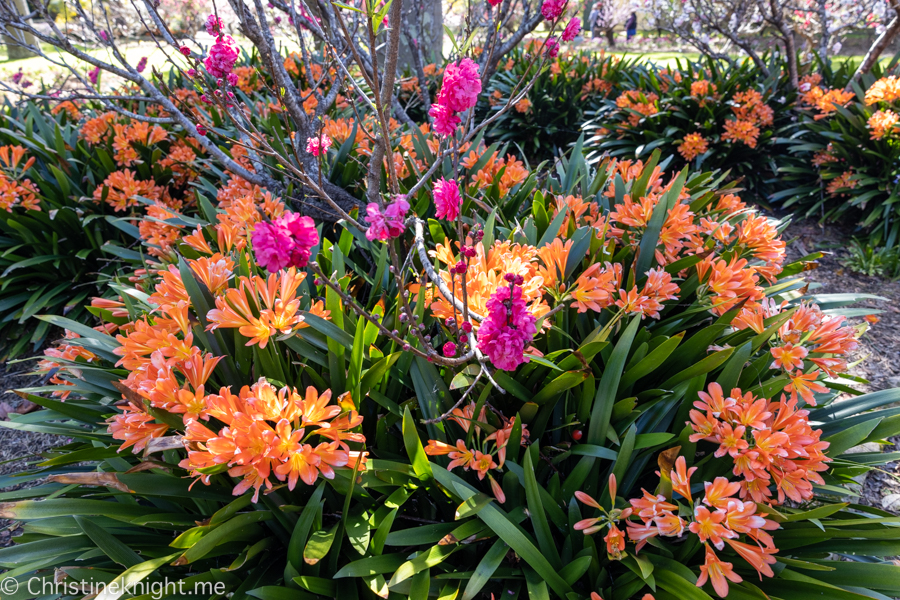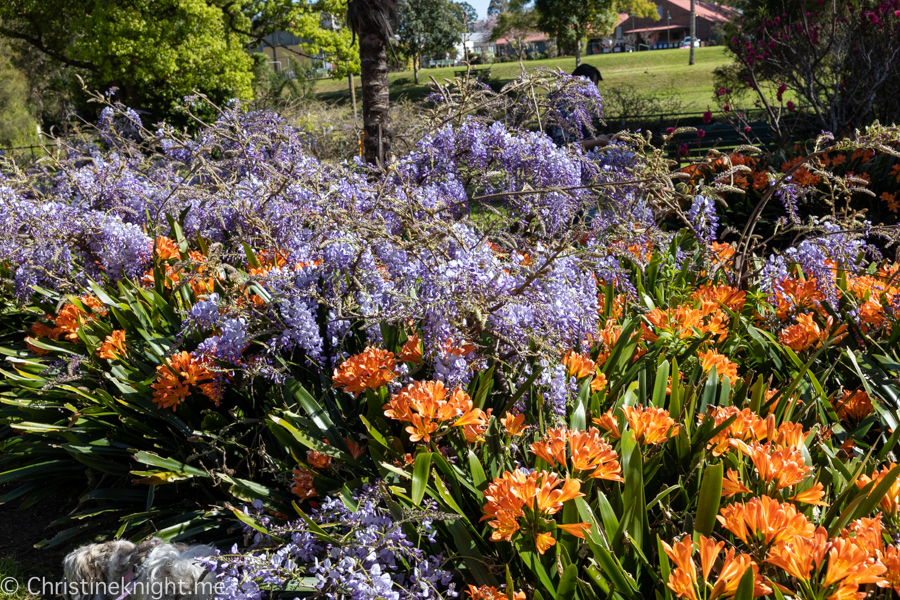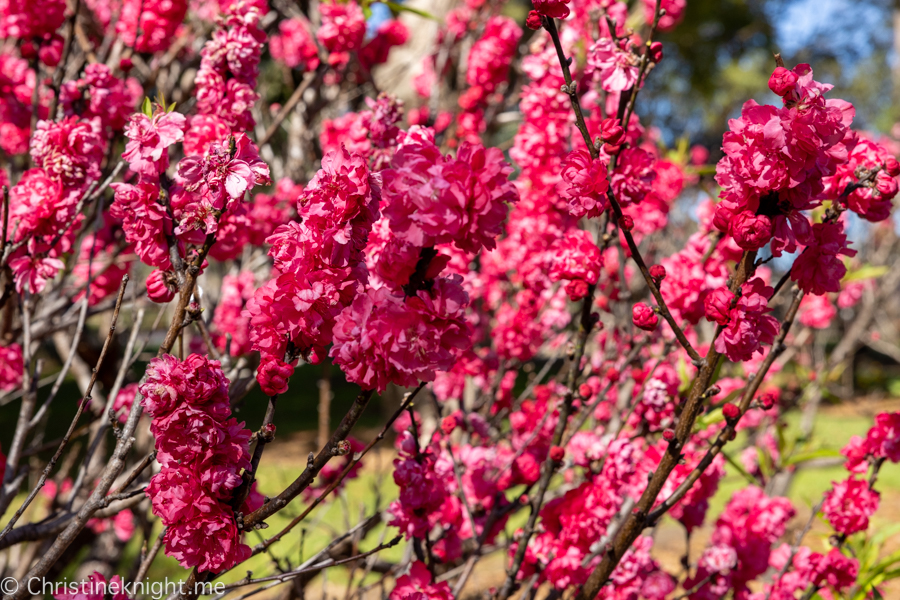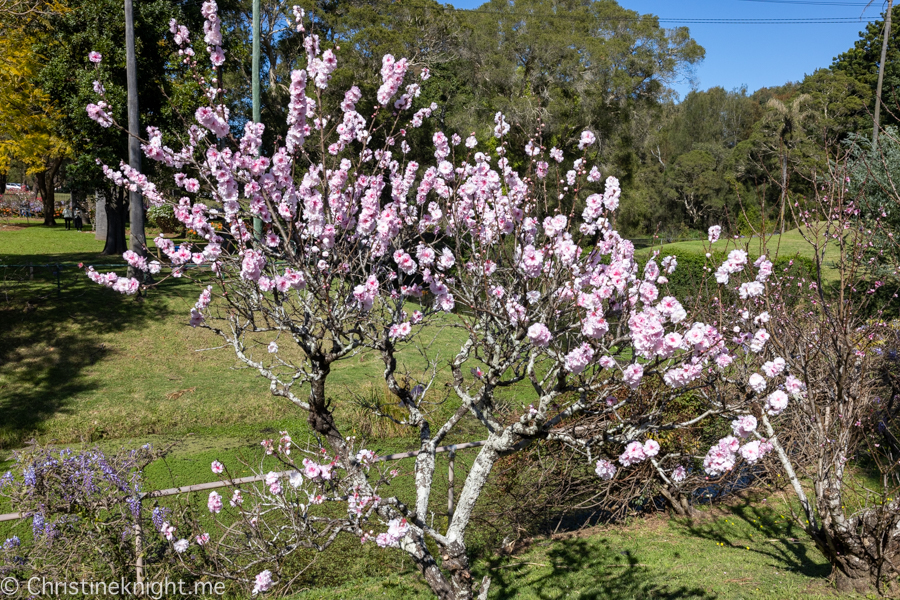 Wistaria Gardens
1 Hainsworth St, Westmead
parrapark.com.au

More things to do in Sydney
Find a list of the best things to do in Sydney with kids.
Find things to do in Sydney for free.
Explore the best Sydney gardens and parks.
Get a list of the best kid-friendly beaches in Sydney.
Find the best animal experiences in Sydney.
Chase waterfalls in Sydney.
More things to do on the Central Coast.
Visit the best kid-friendly restaurants in Sydney.
Find the best high teas in Sydney.
Things to do in the Southern Highlands.
Head to one of the best museums in Sydney.
Check out things to do in Sydney on a rainy day.
Enjoy one of the best ocean pools in Sydney.
First time visiting Sydney? Get tips for first time visitors to Sydney.
Cool down at one of these free water parks in Sydney.
Find the best vegetarian and vegan restaurants in Sydney.
Get a list of the best playgrounds in Sydney.
Find the best ice cream and gelato in Sydney
Things to do in the Blue Mountains.
Plan amazing NSW road trips.
Pick your own fruit: fruit picking Sydney.
The best things to do in Western Sydney and Parramatta with kids.
Visit the most beautiful Sydney gardens.
Explore Sydney's best parks.
Find things to do in Wollongong.
Find the best high teas for kids in Sydney.