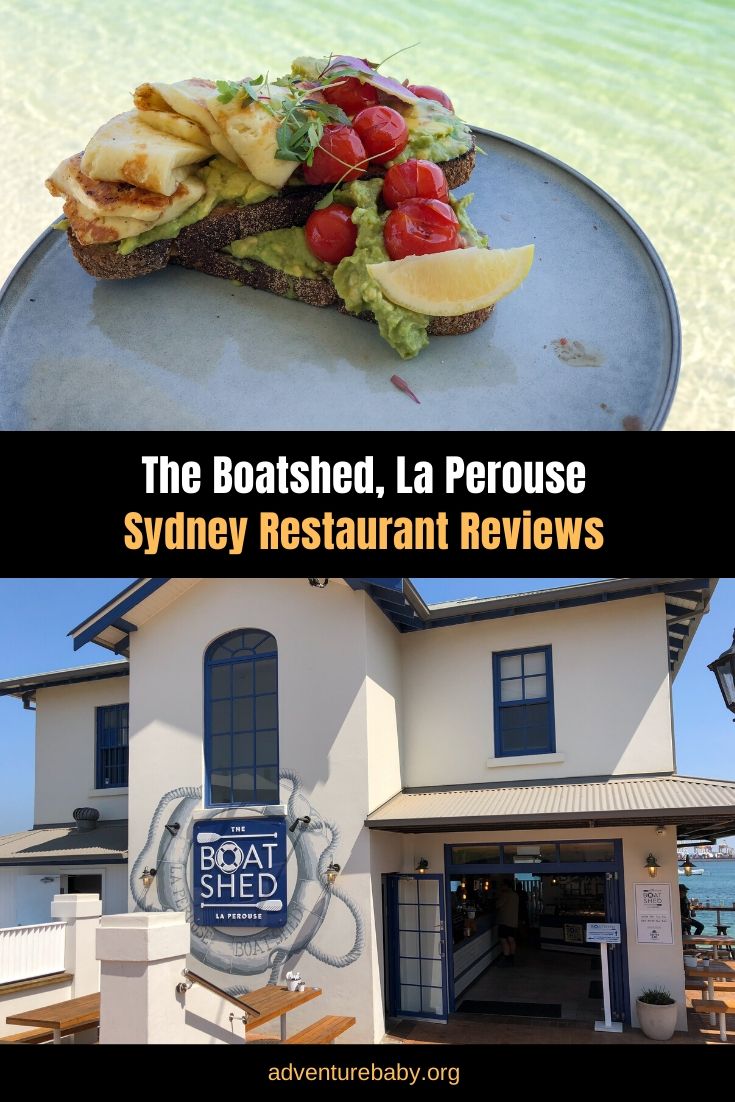 The Boatshed La Perouse
Enjoy casual, modern dining with a focus on fresh seafood at The Boatshed La Perouse. This waterfront restaurant is an extremely family-friendly place to dine – with a bonus killer view!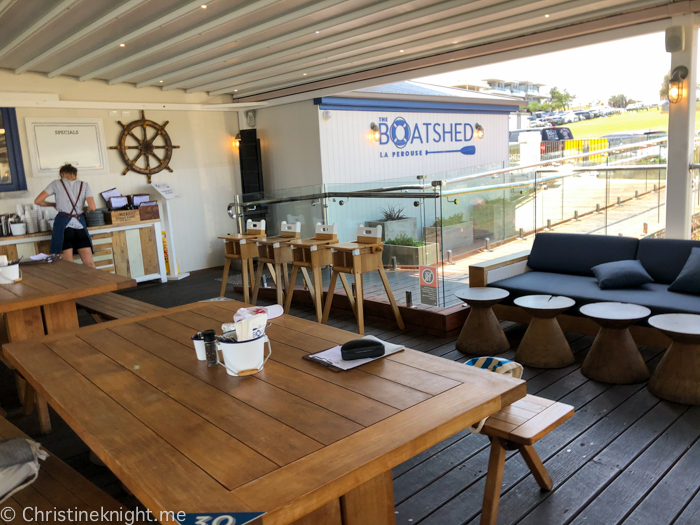 On weekends a booking would be advisable, as the restaurant is in a very attractive spot, perched over Frenchmans Beach, with the stunning ocean as a backdrop. There is a large deck to choose a table on, with a lovely sea breeze but also full shade coverage.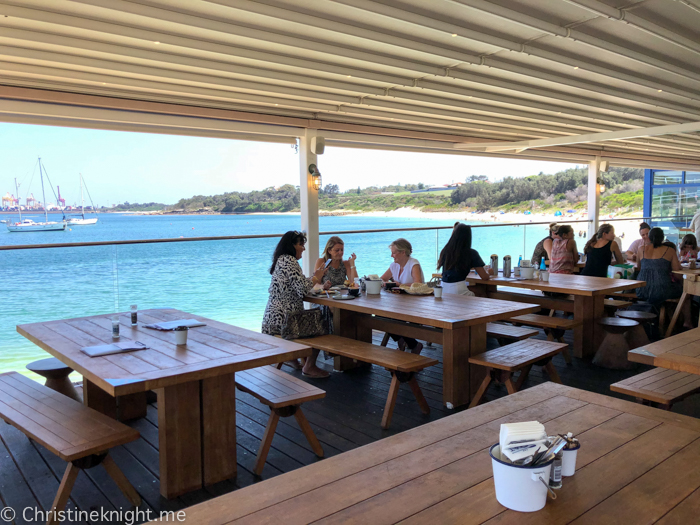 The Boadshed La Perouse is open for breakfast and lunch, with the menu crossing over at 11:30am daily.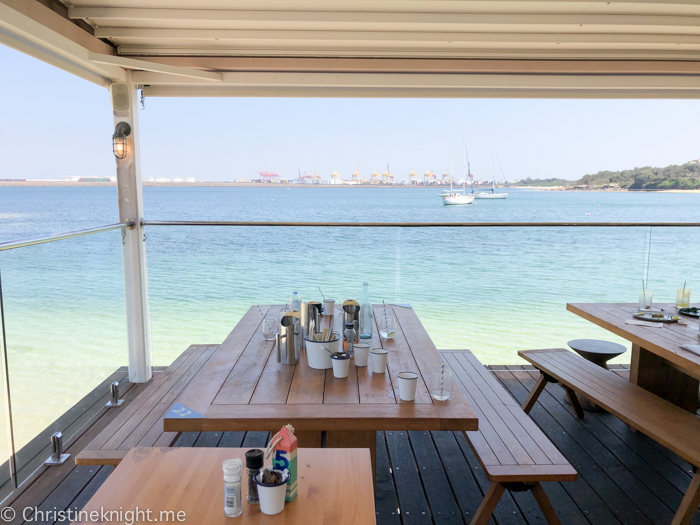 I arrived to try the breakfast menu and ordered the Haloumi Stack (with roasted truss tomatoes, smashed avocado, grilled haloumi and sourdough, $18.5).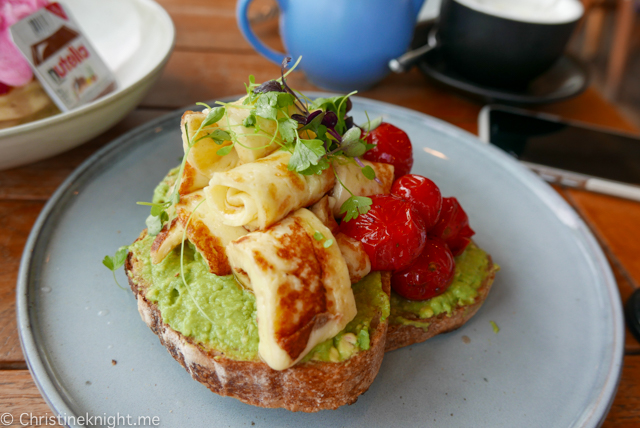 The breakfast menu has a lot of options, including some for kids (the Kids Pancakes, $12, Eggs Your Way, $12). There are also vegan, vegetarian and gluten-free options.
The lunch menu is quite seafood heavy, with only one vegan option, one vegetarian main, one vegetarian entree and a few sides salads.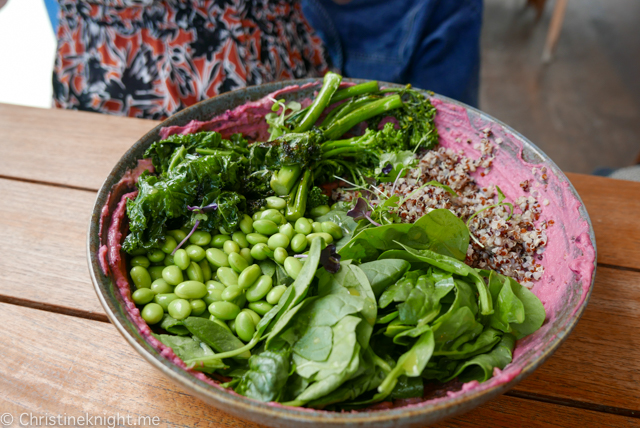 There is a nourishing salad bowl that is extremely green and healthy, and delicious chips to balance that out.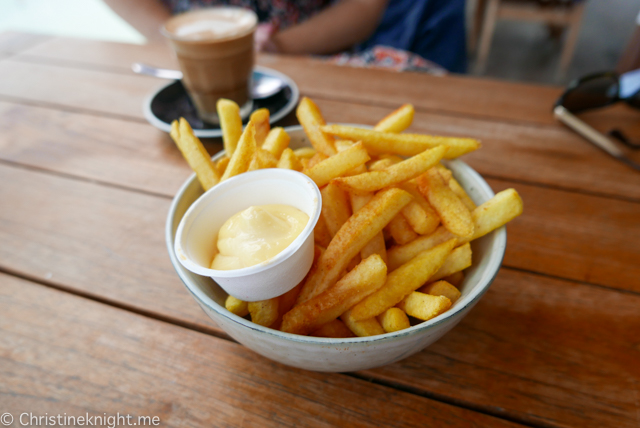 Kids options on the lunch menu are all meat-heavy too: Fish and Chips, Calamari and Chips and Chicken Nuggets and Chips, all $12 each. The kids' pancakes are amazing.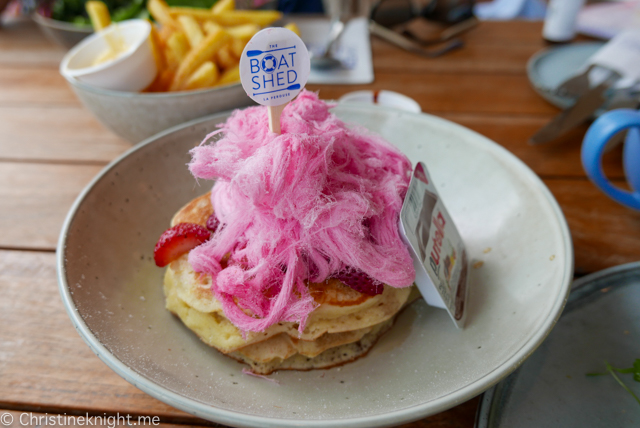 Order at the bar and food will be brought to your table. There are plenty of baked goods for sale there, too.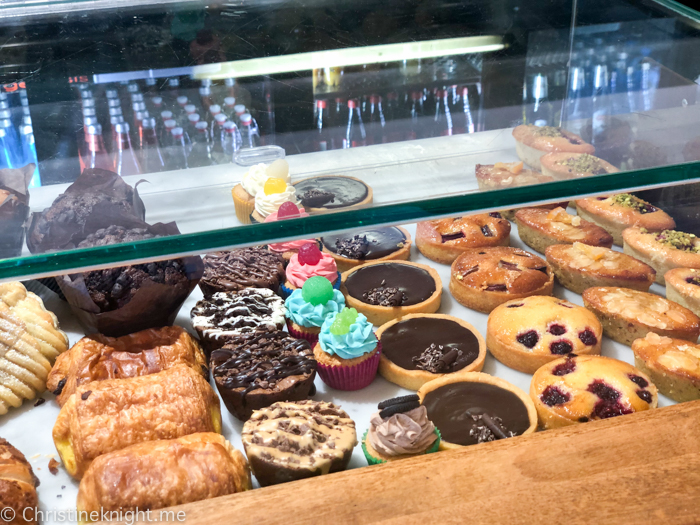 We found the food was delivered quite quickly and was hot and fresh.
Bathrooms are located upstairs, with the exception of the family and disabled bathroom on the restaurant level. The family and disabled bathroom has a change table.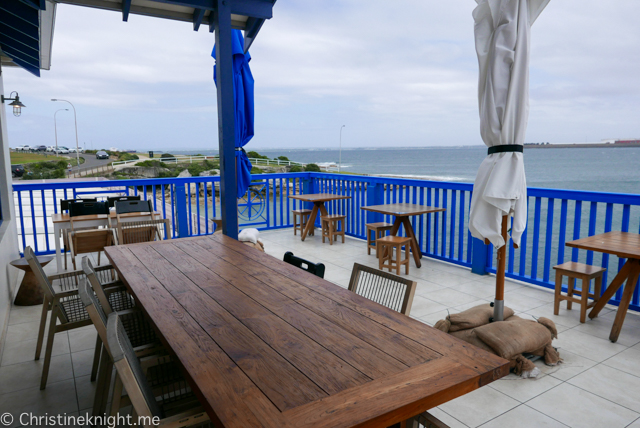 There is easy, single level entrance to and from the Boatshed La Perouse, making it a great choice for strollers, and plenty of high chairs available.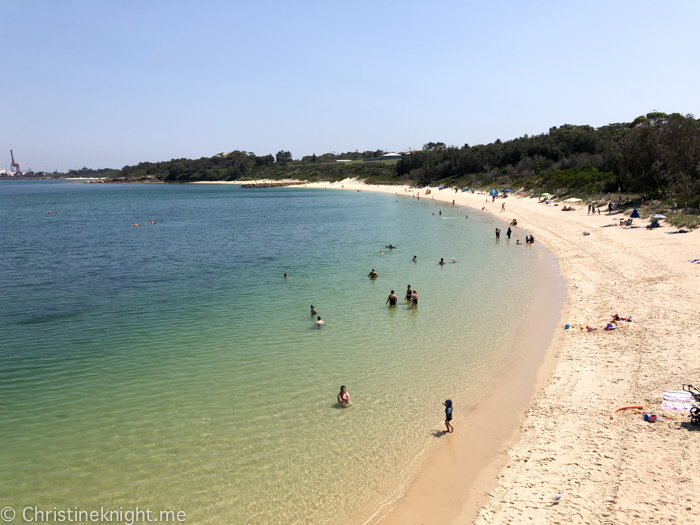 The Boatshed La Perouse sits above Frenchmans Beach, which is an extremely flat, sheltered beach, perfect for families. There is a new, fenced playground next to the restaurant and beach.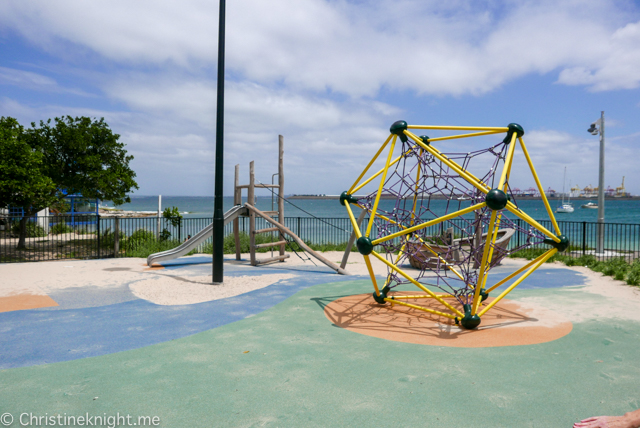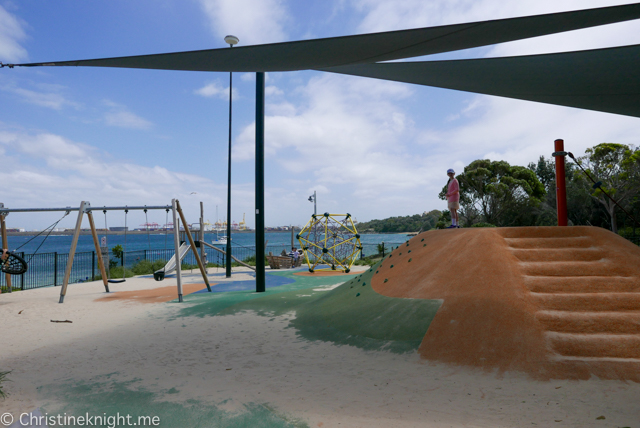 Another nearby beach is Congwong Beach.
Get tips on visiting La Perouse beaches.
Enjoy the history of La Perouse and Bare Island.
The Boatshed La Perouse
1609 Anzac Parade, La Perouse
Phone: (02) 9661 1817
Hours: Tues-Fri 7am-3pm, Sat & Sun 7am-4pm
theboatshedlaperouse.com.au
More things to do in Sydney
Find a list of the best things to do in Sydney with kids.
Find things to do in Sydney for free.
Get a list of the best kid-friendly beaches in Sydney.
Find the best animal experiences in Sydney.
Visit the best kid-friendly restaurants in Sydney.
Find the best high teas in Sydney.
Head to one of the best museums in Sydney.
Check out things to do in Sydney on a rainy day.
Enjoy one of the best ocean pools in Sydney.
First time visiting Sydney? Get tips for first time visitors to Sydney.
Cool down at one of these free water parks in Sydney.
Find the best vegetarian and vegan restaurants in Sydney.
Get a list of the best playgrounds in Sydney.
Find the best ice cream and gelato in Sydney