Things to do in Robertson NSW
Robertson is known for their fertile land and potato growing, and is also where the 1995 movie Babe was filmed. The area is also home to the Budderoo National Park, stunning waterfalls and the Illawarra Fly ziplining and treetop walk experience. Robertson is an appox 90 minutes drive south of Sydney.
The Big Potato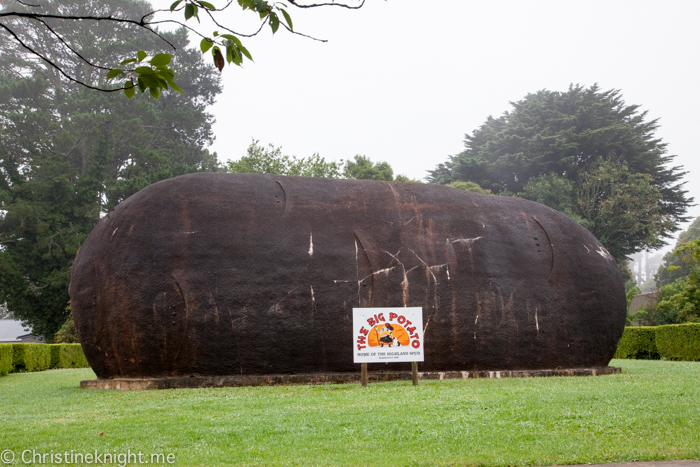 The Big Potato was modelled on the Sebgo potato. At approx 10 metres long and four metres high, it's a rather large spud that sits in the middle of a park on the side of the Illawarra Highway.
Illawarra Highway, Robertson
Robertson Pie Shop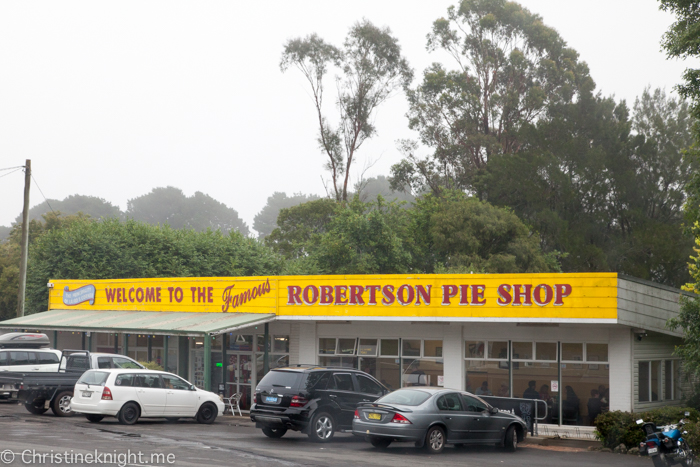 The popular pie shop is the spot to drop by for a hot savoury or sweet fruit pie. The Robertson pie Shop has been a family-run business for 37 years. It's a very casual shop, with plenty of seating. Pies are served to go. Vegetarian and gluten-free options are available. We loved the ricotta and spinach rolls and took home a large peach pie.
4400 Illawarra Highway, Robertson
robertsonpieshop.com.au
Robertson Cheese Factory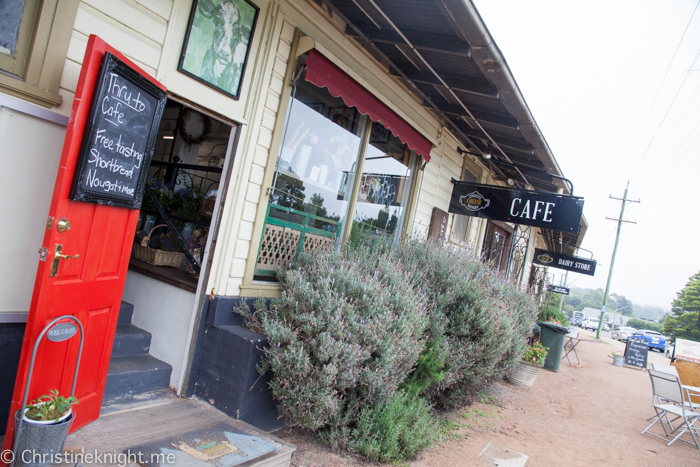 Carrington Falls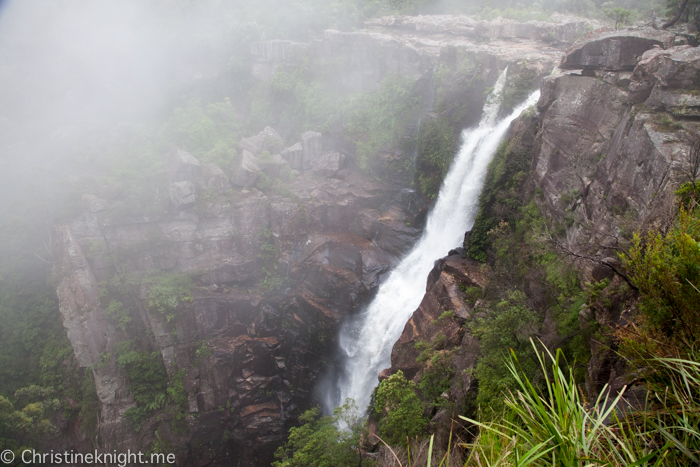 The magnificent Carrington Falls, a 50m waterfall plunging into a natural swimming gully, is located in the Budderoo National Park in the Southern Highlands of NSW.
The Kangaroo River flows over a sandstone escarpment into the gully below. There is a loop walk that takes approximately 25 minutes to complete and takes visitors to three lookouts with stunning views as well past cascades, waterholes and rockpools.
Read more about visiting Carrington Falls here.
Fitzroy Falls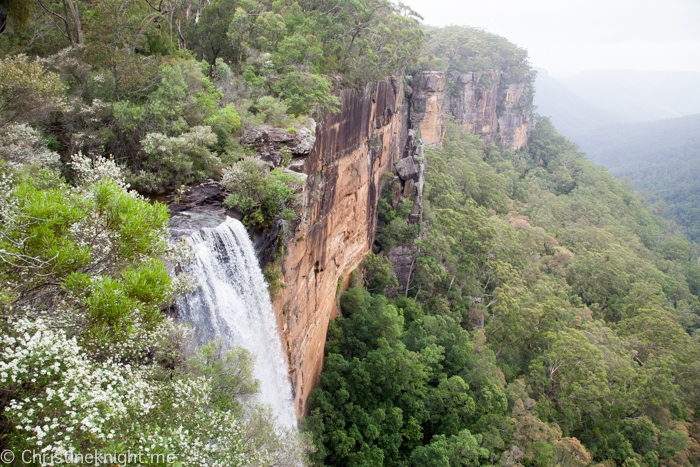 The spectacular Fitzroy Falls is located inside the Morton National Park, in the Southern Highlands of NSW, a two hour drive from Sydney or Canberra and 60mins from Wollongong. The 81-metre waterfall is easy to access and makes for a stunning day trip.
Fitzroy Falls are viewable from several lookout points, the first of which is only a short walk from the Fitzroy Falls Visitor Centre and is full accessible for wheelchairs and strollers.
Read more about visiting Fitzroy Falls here.
Belmore Falls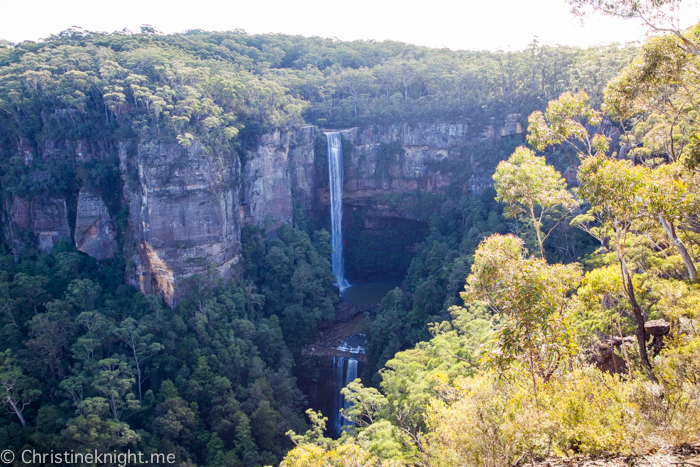 Belmore Falls is a plunge waterfall with three drops. It's extremely easy to drive directly up to the lookout point and enjoy these stunning views over the Kangaroo valley. There is a 1.8km return walk that can be taken from the lookout to the top of the waterfalls.
Read more about visiting Belmore Falls here.
Illawarra Fly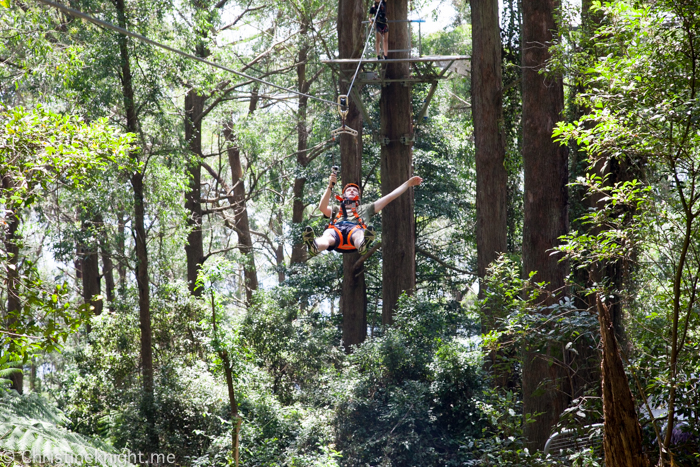 Fly through the tree tops at Illawarra Fly, the highest zipline tour in Australia. Illawarra Fly is located 2 hours south of Sydney, and also includes a 1.5km Treetop walk.
Read more about Illawarra Fly here.
Things to do in nearby Bowral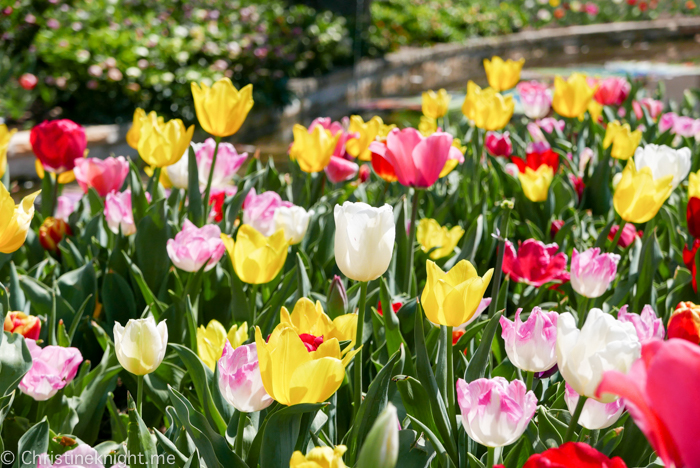 Bowral is the largest town in the Southern Highlands. It's a great spot for shopping, dining, bush walking and visiting local attractions including the Bradman Museum and International Cricket Hall of Fame.
Find things do to in Bowral here.
Things to do in nearby Berrima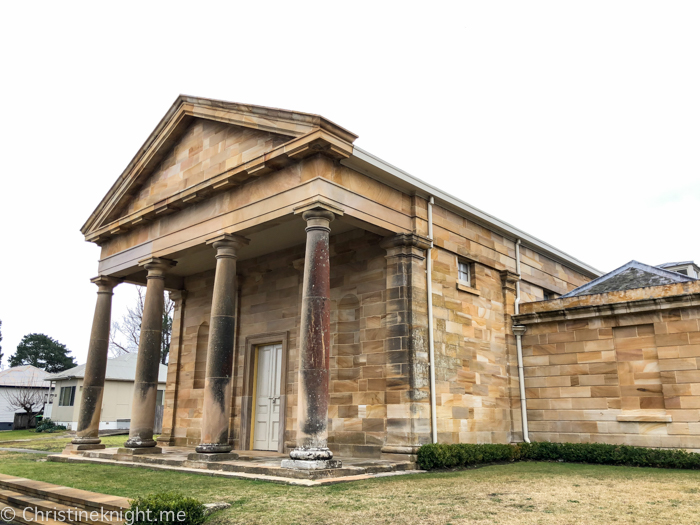 The historic village of Berrima makes for a charming and character-filled day trip. Stroll through the streets with their colonial sandstone buildings, visit the Berrima Courthouse or while the day away at a cafe.
Find things to do in Berrima here.