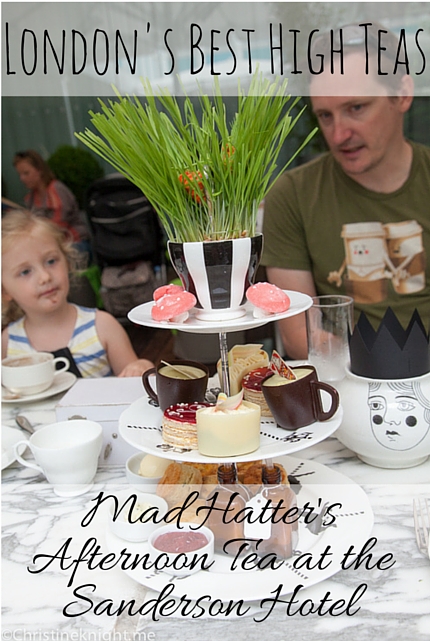 On our recent trip to London we dropped by the Sanderson Hotel for a Mad Hatter's High Tea.
The tea coincides with the 150th anniversary of Alice in Wonderland (my favorite book as a child), and is the perfect way to introduce kids to both a high tea AND this classic book.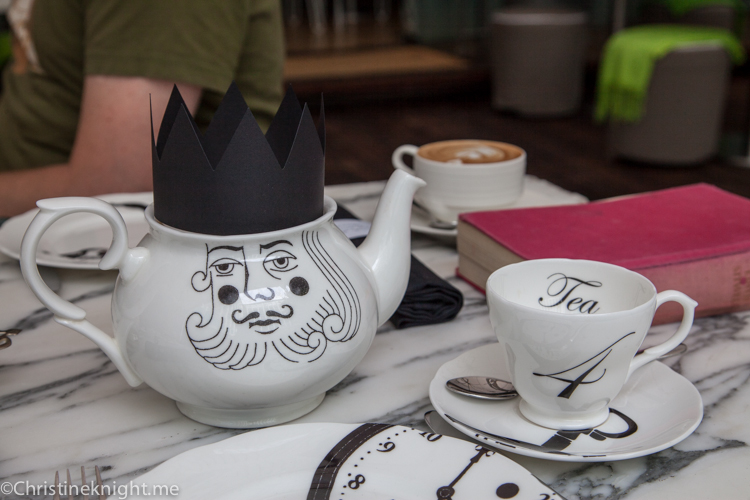 The hotel does offer a children's high tea, but Cheese is such a fussy eater that she is happy to pick at bits of ours rather than needing an entire tea for herself yet. She was extremely happy playing with the music box that was home to the sugar cubes and books that opened up to reveal the menus. Delightful touches.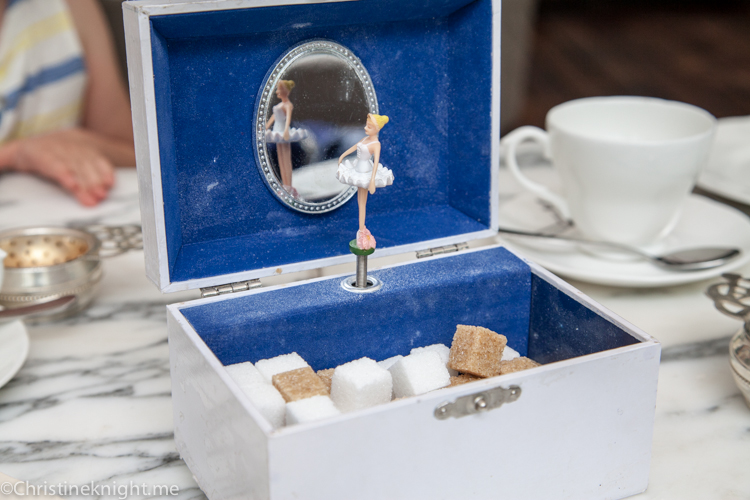 The menu we enjoyed has changed since our visit, but I've included it below so you can get an idea of what to expect.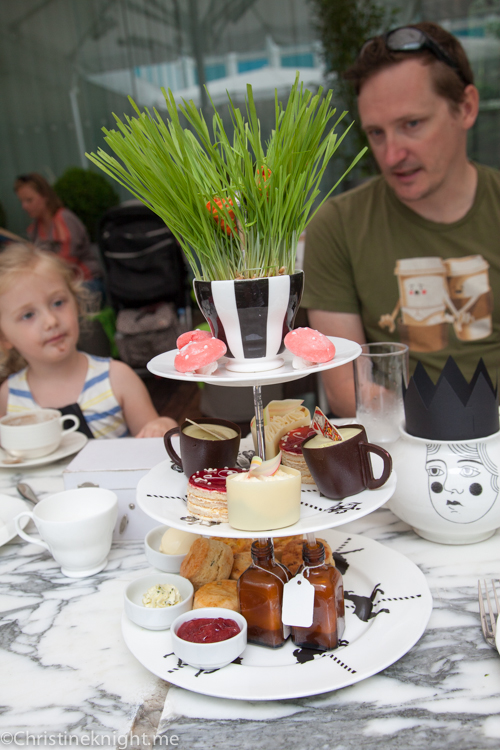 Mad Hatter's Afternoon Tea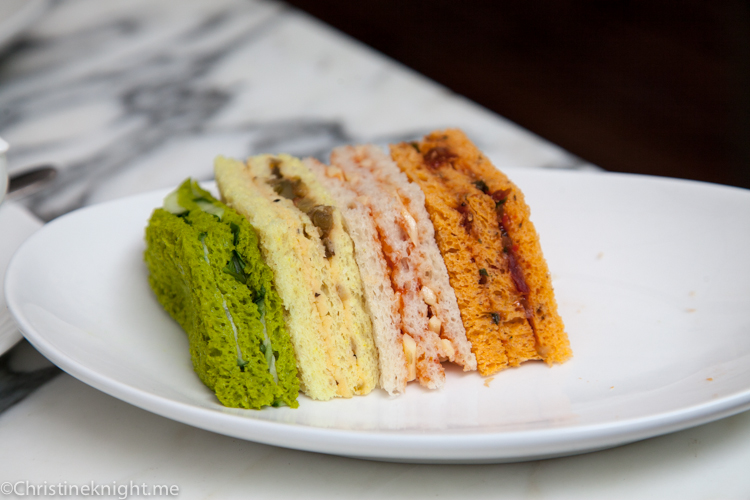 Savoury
Scottish salmon and cream cheese on lime bread
Wiltshire ham and wholegrain mustard on sun-dried tomato bread
Cucumber and goats cheese on parmesan bread
Egg and mayonnaise and baby watercress on curry bread
Daily quiche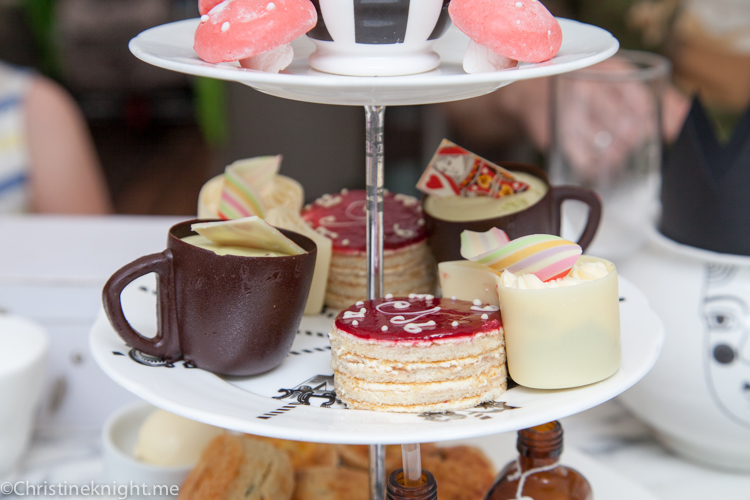 Sweet
Carrot meringue served on a bed of pea shoots
"Strawberries and cream" homemade marshmallow mushrooms
"Tick tock" traditional Victoria sponge
Melting mango cheesecake
Matcha green tea and white chocolate mousse served in a chocolate tea cup
"Drink me" potian
Selection of homemade savoury and sweet scones, served with herb butter and fruit preserves with clotted cream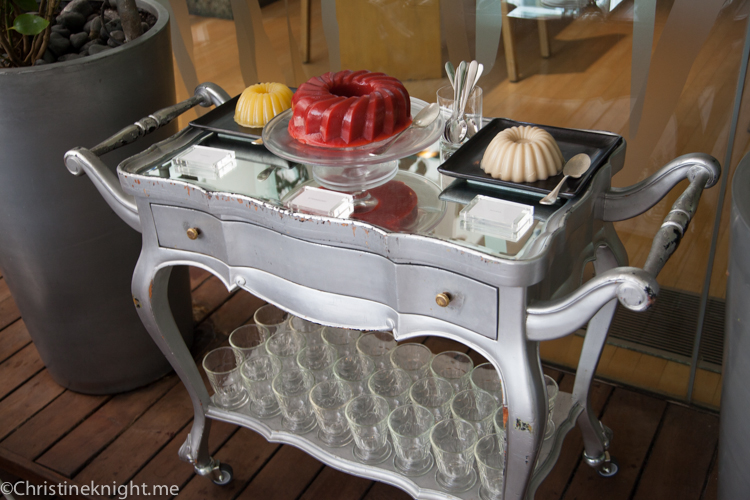 Jelly wonderland – help your self unlimited jelly station.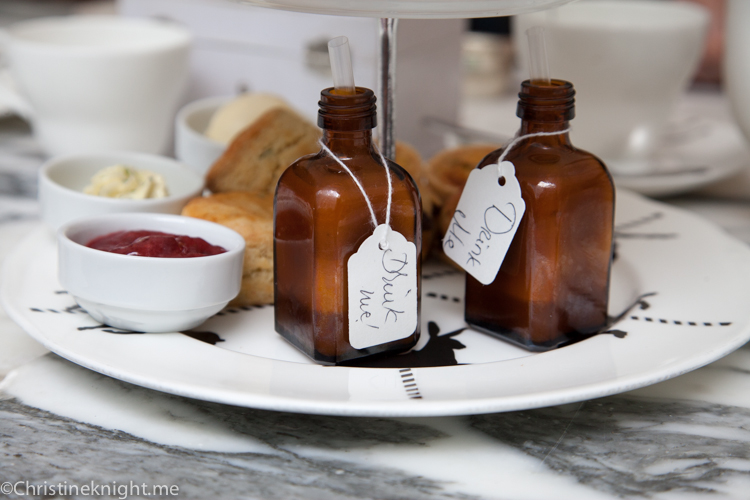 Things to note:
The sandwiches and teas are unlimited. The special teas are actually brought around for you to smell, and diners are encouraged to try multiple kinds. I always devour the sandwiches, so it was also refreshing to be encouraged to order more when they also ran out.
Vegetarian/vegan options are available. If you don't eat gelatin, there is a non-gelatin option available too, both with the tea platter and the jelly wonderland station.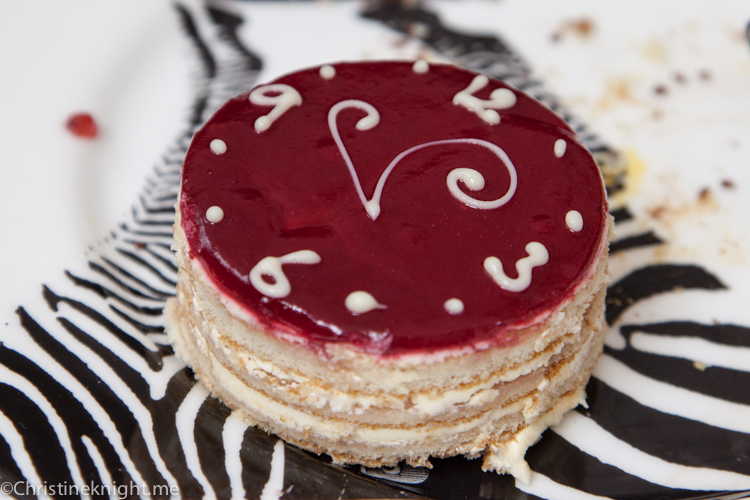 We really enjoyed this tea. The scones were small and hard – the low point of the tea. The high points were the "drink me" potion, which was kind of like a fruit smoothie, the Victoria sponge, the mushroom marshmallows for Cheese and the fresh sandwiches.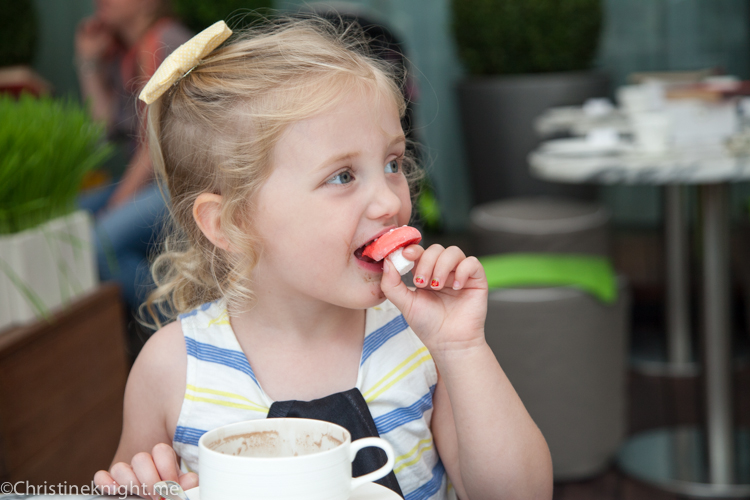 If you're in London with kids and want to take them to a special foodie outing (or if you're there without kids and want a quiet afternoon tea!), book ahead and try this whimsical Mad Hatter's Afternoon Tea.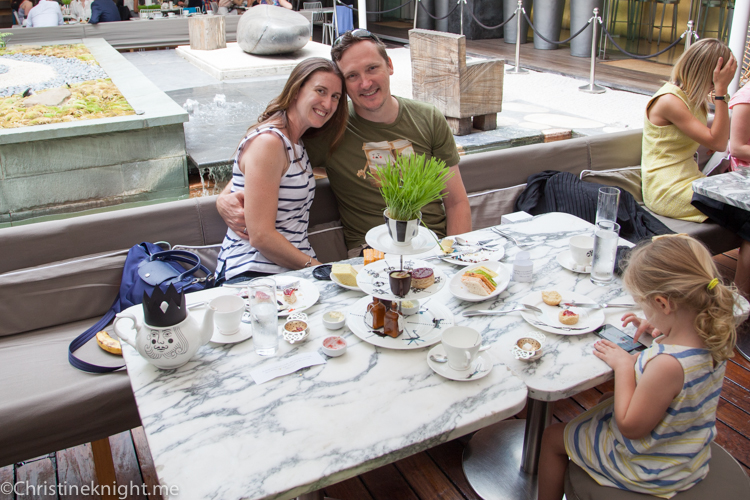 Highchairs: Yes.
Stroller storage: Yes.
Easy access: Yes.
Change tables: Yes.
Kids' menu: Yes.
Mad Hatter's Afternoon Tea
Sanderson Hotel
50 Berners St,
London W1T 3NG, United Kingdom
Phone: 020 7300 5588
Prices: Between £48 and £65 per person excluding service, £35 per child for children 4-11 years old.
Hours: Mon-Sat 1pm-4pm, Sun 1pm-5pm
Get Directions