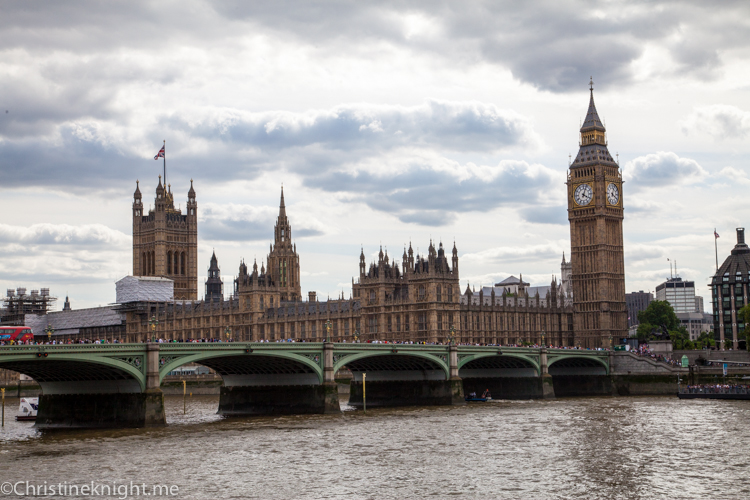 London is a city I've visited several times over the years – as a nine-year-old child myself, as a young adult on a shoestring, then training for my job at Google, and finally, on this visit, with my own child. We chose London deliberately for this trip as we knew there would be lots of things to do in London with children, as is our current stage in life!
London is easy in a lot of ways – the language, transport, culture, layout, all make the city very easy to navigate with kids (particularly young ones).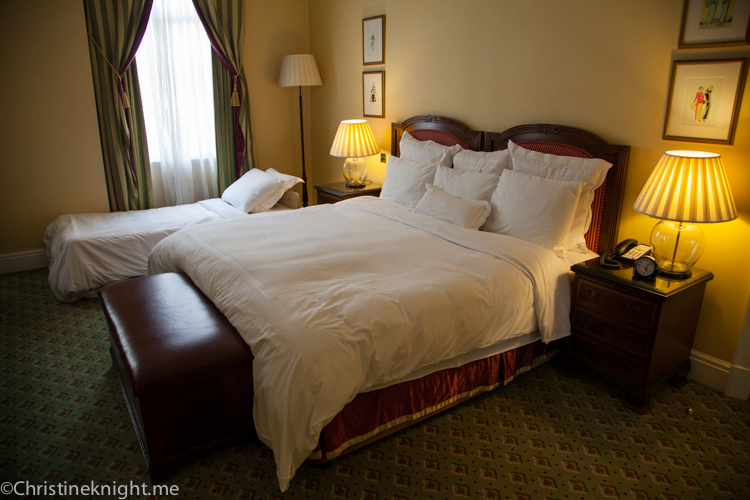 Things To Do In London With Children
Accommodation
We stayed at the Grosvenor House Hotel, right on the edge of Hyde Park. For us, the location was perfect as we spent a lot of time in the park. The hotel was also walking distance to many places and only a short tube ride away from everything. A full and delicious breakfast was included, but not wifi.
Get more tips on where to stay in London here and family-friendly hostels here.
Getting around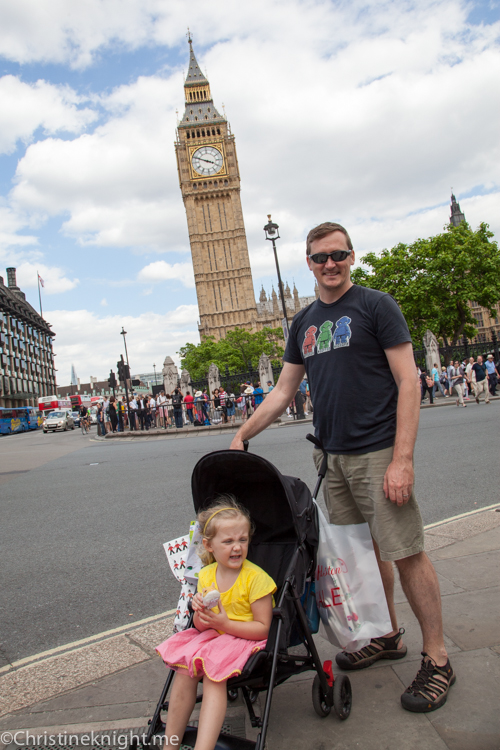 We gave our stroller a good work out and also bought Oyster cards to use the tube. The Oyster card is the most economical way to get around London. When you buy a card you place a deposit down that is returned when you finish using the card. The tube is fast and easy to use, but there aren't a lot of elevators.
More tips for getting around London with a baby or toddler here.
Where to eat
We ate at the chain Pret a Manger every single day for at least one meal. The food is fresh, healthy and there is a large variety to choose from that even picky kids will eat. With hot and cold sandwiches, salads and soup, we could see why so many workers grabbed food from their nearest Pret on the way home. The food was also cheap for London, so it meant we didn't spend a fortune on food.
What to do: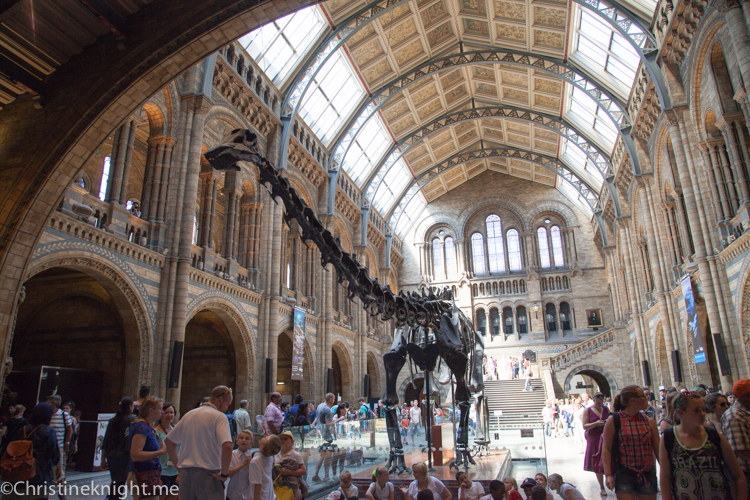 This is a fantastic place to visit with kids. Apart from the favourite dinosaurs, the layout is incredibly kid-friendly. Lots of hands-on, interactive features and interesting information that can be absorbed in bite-sized chunks. Perfect for when you've got a speedy child like mine and can only grab glimpses of everything, or if you have an older kid who can read. Cheese loved the dinosaur display in particular, with the interactive T-Rex.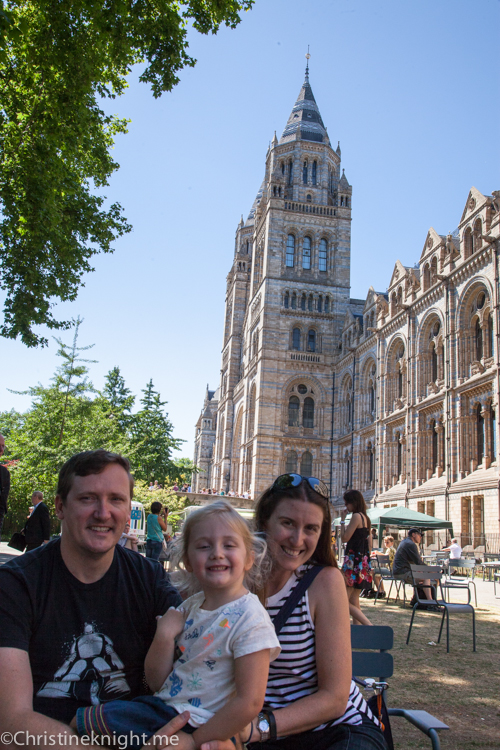 General admission is free (but they do ask for a donation when you enter). It's very easy to get around with a stroller. Read more about our experience here.

We weren't planning to visit Kensington but the concierge at our hotel mentioned they'd just had a big renovation and we thought we'd check it out. It turned out to be the perfect way to squeeze in a bit of history with a preschooler as the palace is a very manageable size, possible to squeeze in all four areas in about an hour (which, co-incidently, is my preschooler's tolerance level for any activity that isn't a playground). As part of the refurbishment, several of the exhibits were also interactive and a hit with our junior traveler.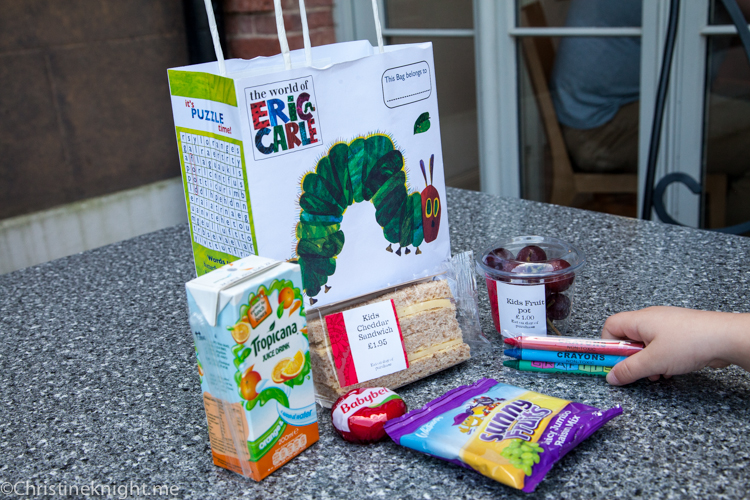 My particular favourite part was the Queen Victoria rooms (she grew in in the palace and the lived in the wing that houses her exhibit). Cheese loved the royal dresses on display and the gift shop, which stocked very expensive princess dresses. Kensington Palace has great programs for kids of all ages (even this for 0-4), and had the best kids lunch of anywhere we visited in London (see above). Read more about our experience here.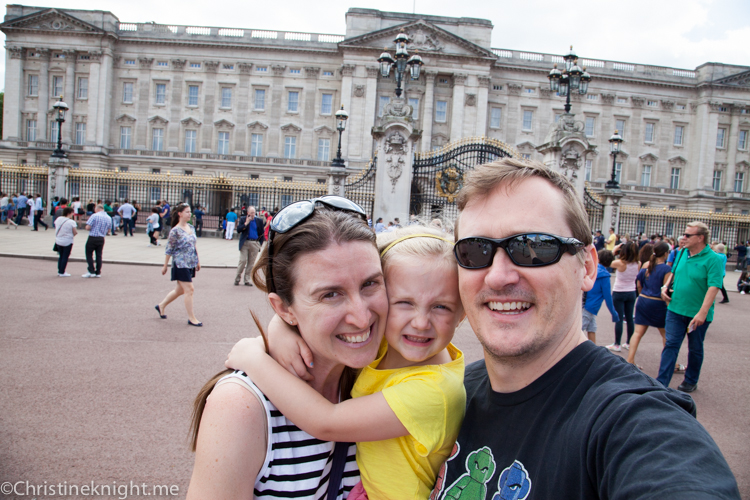 We did not go inside Buckingham Palace, but we did enjoy peering into the gates at the guards and imagining what the Queen was doing today. Cheese is at an age where she loves princesses so anything that looked remotely like a castle was popular on our trip. Near the palace is a decent-sized playground – it's across from the Guard's Museum in the bordering St James Park, and it was an even bigger hit with our preschooler than the palace.
Get tips on visiting Buckingham Palace with kids here.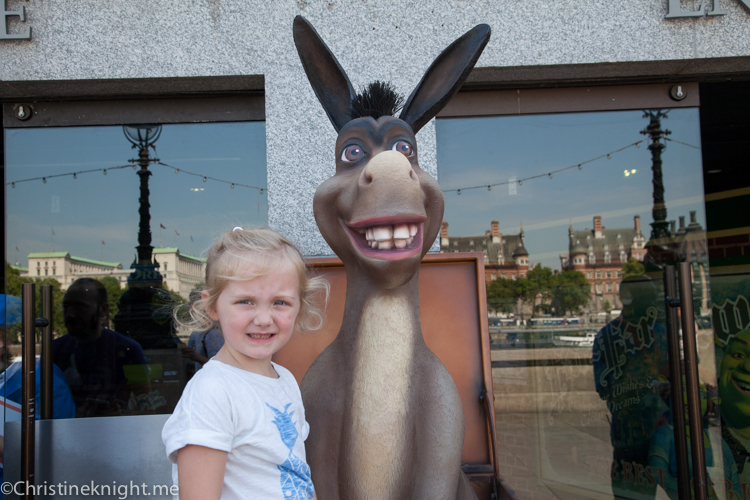 This Dreamworks attraction opened when we were in London. It's an extremely slick interactive live performance where visitors walk and ride through a character-led adventure. The highlights for us were meeting Shrek and the magic 3D bus ride. While the experience is billed as suitable for all ages, it was a bit scary in places for my almost-four-year-old, so I'd suggest it would be better for kids aged five and over.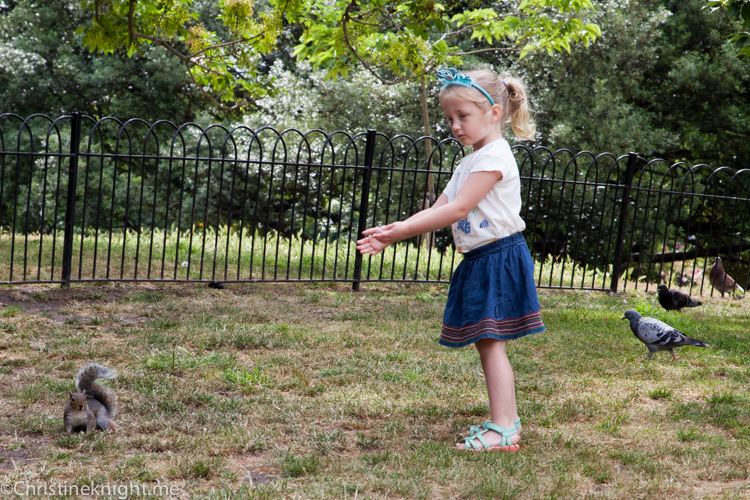 We chose our hotel based on its location – right on Hyde Park. This 350 hectare park is full of fun for kids, from the squirrels and leafy areas to run and hide, to attractions like playgrounds and the Peter Pan statue. Read more about our experience here. In my opinion, Hyde Park should be top of list for things to do in London with children.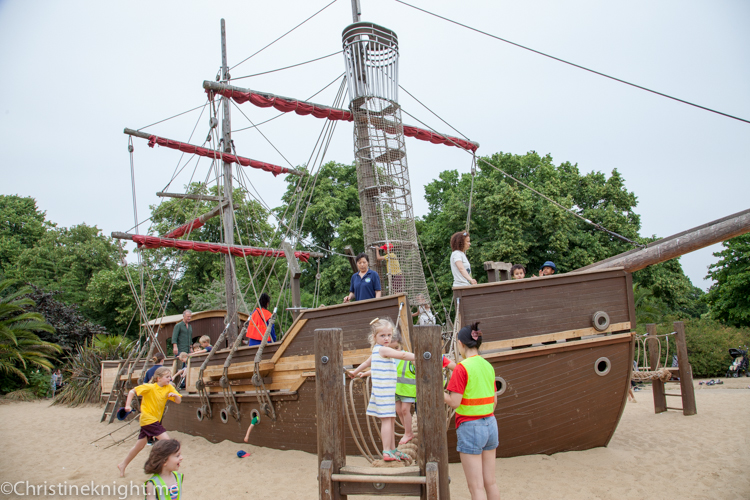 This beautiful playground in Kensington Gardens opened in 2000 as a tribute to the late Princess Diana. The pirate ship is the centerpiece, but there are also teepees, play sculptures and an area for kids who are less abled to enjoy. The playground is gated with a security guard, there are clean bathrooms and also a cafe attached.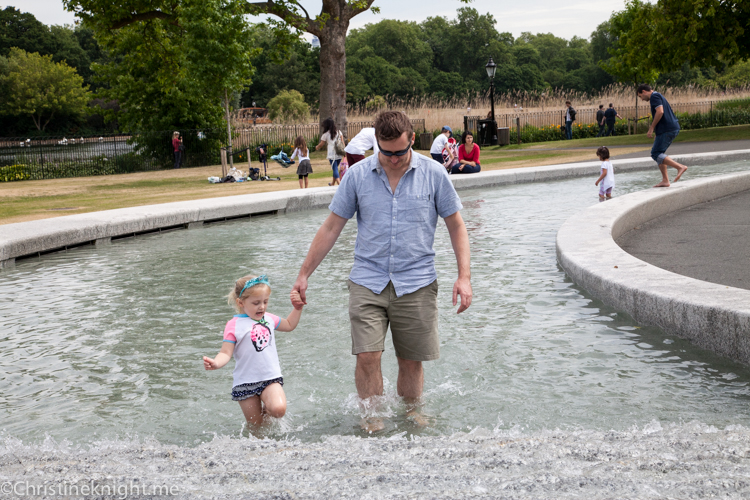 Situated in Hyde Park, this beautiful memorial to Princess Diana was opened in 2004. On a hot day, you'll find half of London dipping their feet in to cool off. This fountain is made to be played in, so bring swimmers and get wet.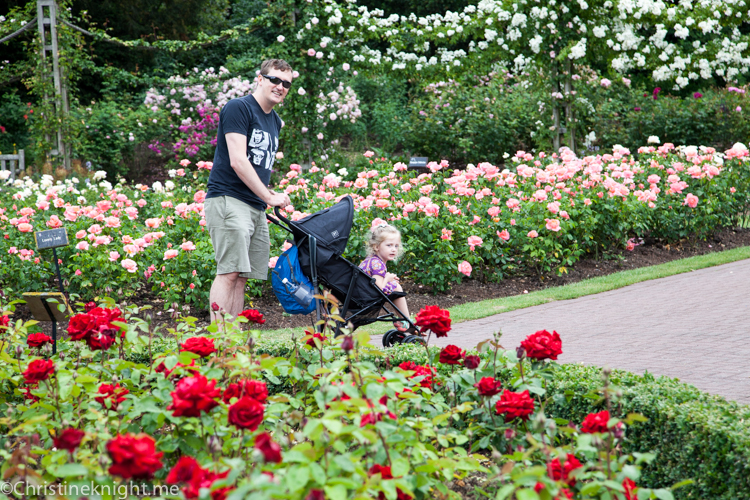 Another gorgeous park in London. This one is home to Queen Mary's Garden, which features more than 12,000 roses of 140 varieties. It's also where you'll find the London Zoo, a playground and a river through the middle with plenty of ducks.
See a show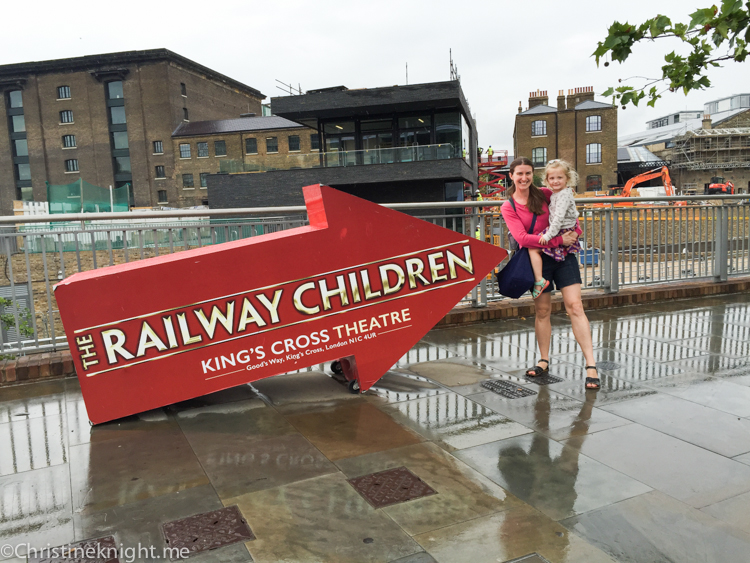 How can you visit London without taking in a world class show? We highly enjoyed The Railway Children at King's Cross Station, which is based on the famous book by E Nesbit. The show is quite long, so I'd recommend if for children a little older than Cheese – maybe five and up. We absolutely loved the show – the staging was nothing short of remarkable, particularly the live steam engine that arrives through the middle of the stage. In my opinion, seeing a show should be right at the top of the list for things to do in London with children.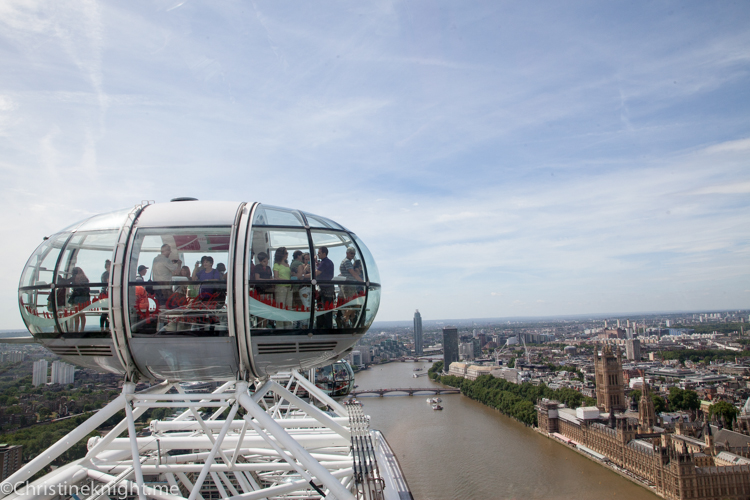 This large ferris wheel is a thrilling way to see London from the air. Pretty much every visitor to London wants to ride on the Eye, so book your tickets online to avoid the queues.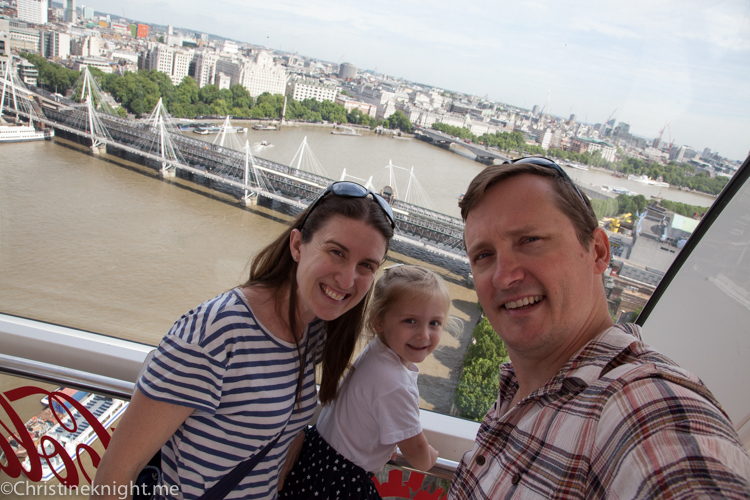 Suitable for all ages, Cheese got a bit wiggly at times (the Eye moves very slowly around the wheel in one full circuit). Thankfully, she was happily entertained by the iPads installed inside the Eye that are there to educate visitors about what they're seeing out of the glass (but are actually mostly used by bored preschoolers). Read more about our experience here.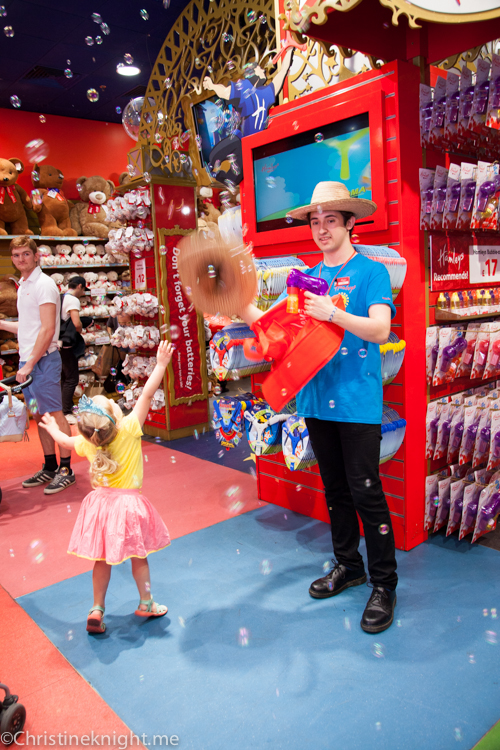 A giant toy store is either an awesome idea or a really, really bad one, depending on your credit card balance. We enjoyed the live displays of innovative toys, such as drones, and the LEGO area, where we visited the Queen and her corgi, both made entirely out of LEGOs.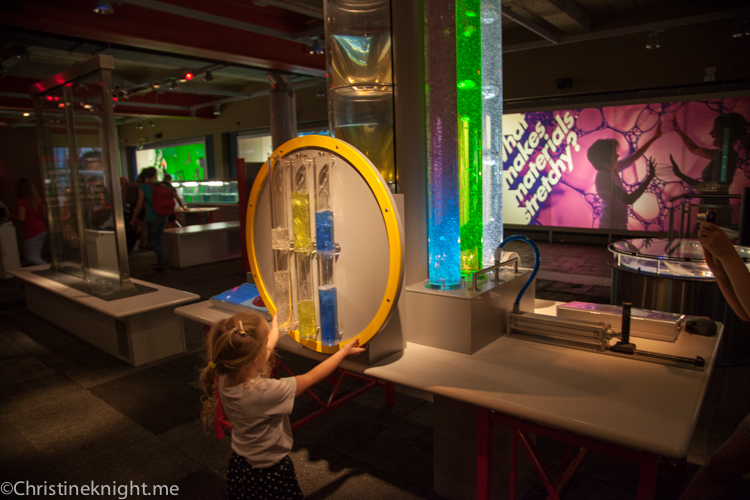 A multi-story museum dedicated to science and technology, it's a must for any STEM-loving family. While there is a dedicated area on the lower level for kids aged 3-7 called "The garden" with water play and a playhouse, Cheese enjoyed the Pattern Pod (for ages 5-8), featuring patterns occurring in the world the Launch Pod (ages 8 – 14) far more. The Launch Pod in particular was fantastic, and while we thought she'd be way too young to enjoy it, we spent over two hours just in this one area of the museum while Cheese enjoyed getting her hands on over 50 interactive exhibits. Free entry, but donation advised. Read more about our experience here.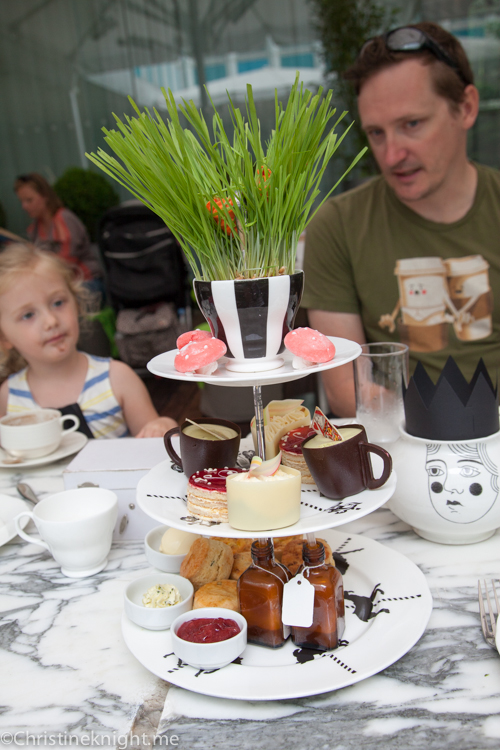 So this was really for me as I'm addicted to high teas, but Cheese really enjoyed the experience too! The Mad Hatter Afternoon Tea at the Sanderson Hotel is a whimsical dining experience filled with not just delicious food, but fun details like a menu inside a book, sugar cubes in a jewellery box, and an unlimited JELLY STATION! They do have a children's high tea for £30 but Cheese was happy to pick off our high tea (from £38pp, including unlimited tea and sandwiches). Read more about our experience here.
Looking for more things to do in London with kids? Hop on over here for 20 great ideas!
Get tips for taking toddlers and kids to museums in London here.
Find the best UK attractions for families here.