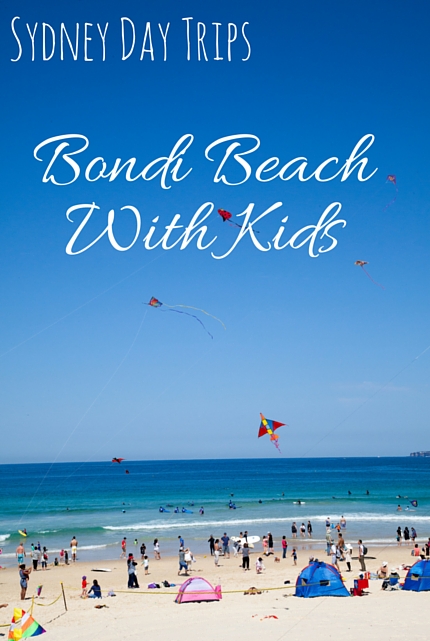 I usually say that Bondi Beach is for tourists and avoid it like the plague. The massive crowds make me super frustrated and trying to find somewhere to park makes my husband homicidal. Bondi does, however, have a lot going for it – there's a reason it's the most popular beach in Sydney, after all. If you're prepared to brave the crowds, you're in for a bit of a treat.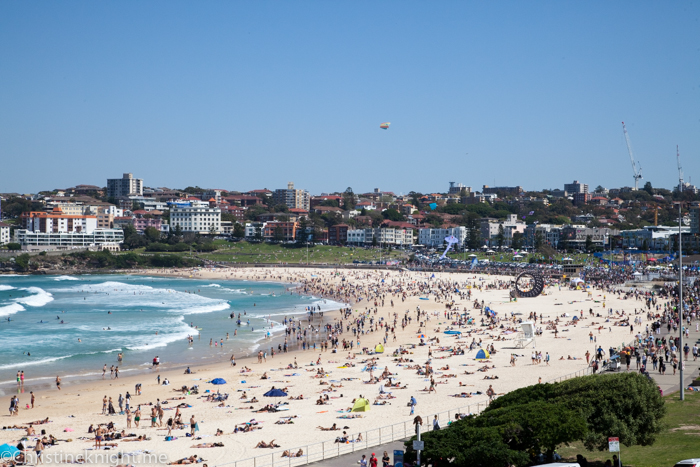 Getting there
You have two options – drive or catch the bus. Driving is faster and pretty easy, but parking is crazy, particularly on weekends. We've never not found somewhere to park, but it can often be a good 20 minutes walk from the beach. Catching the bus obviously means no parking, but the queues to catch the bus out of Bondi can get out of control. Either way, be prepared and allow lots of time on both ends.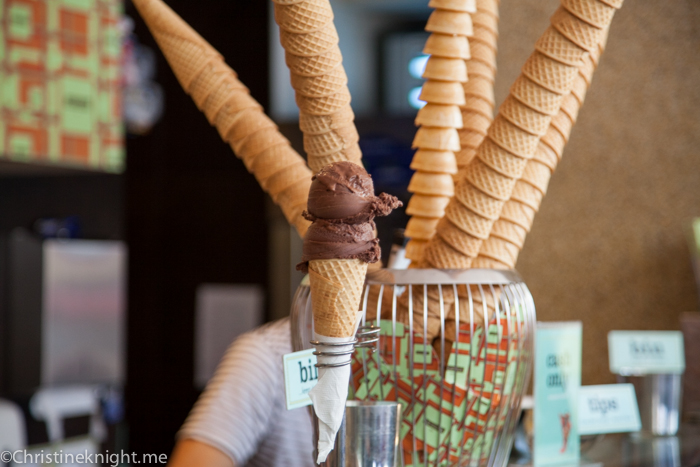 Where to eat
This is always my first thought when I go basically anywhere: "What is there to eat?". Bondi is full of great dining options, depending what you're in the mood for.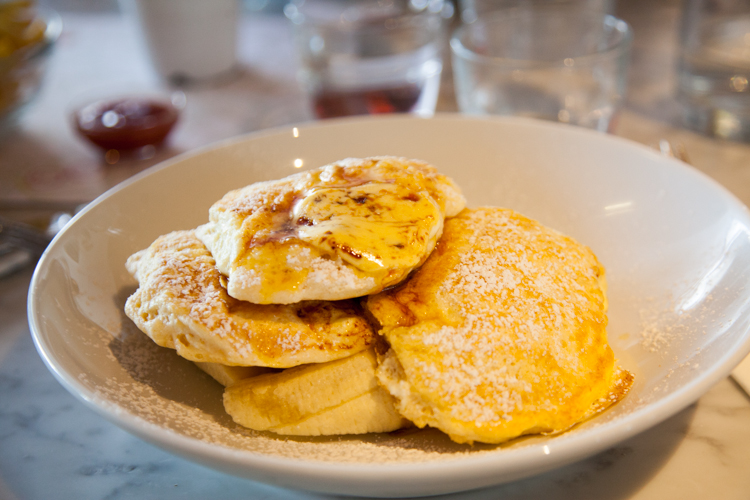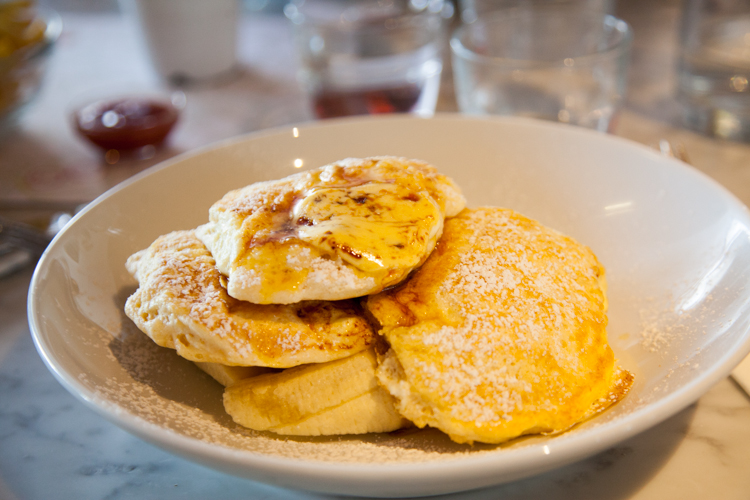 Something fancy: Bills
Bills has the most mazing ricotta hotcakes. They are also super kid friendly, but a bit on the pricer side. Read the full review here.
Bills Bondi: 79 Hall St, Bondi Beach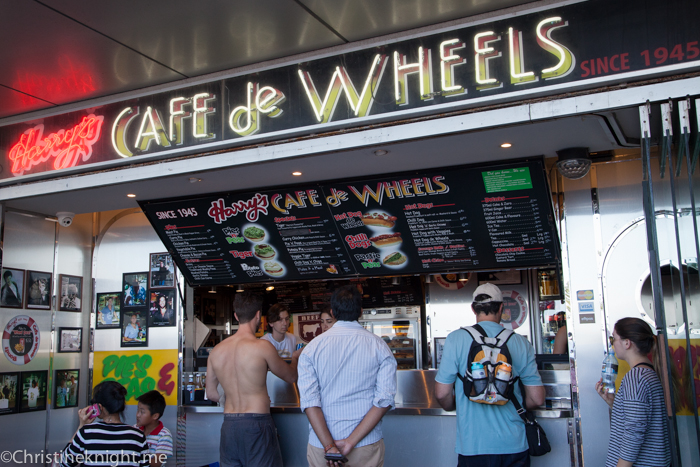 Something fast: Harry's Cafe de Wheels
Makers of delicious pies, this is my favourite option when we want to grab something and keep walking. Their pies with potato and mushy peas are legendary, and also make for a cheap lunch.
Harry's Cafe de Wheels: 2/152 Campbell Parade, Bondi Beach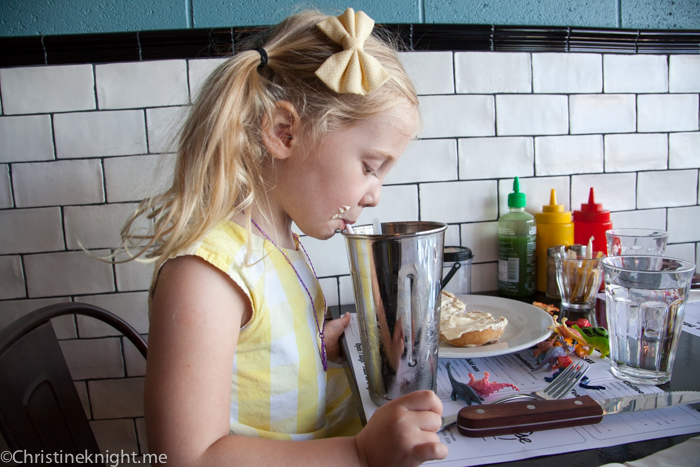 Something away from the crowds: Paradise Road Diner
This is a new place that just opened. They serve basic bagels, burgers and breakfast dishes, with old school milkshakes. Reasonable prices and far from the tourist crowd. The vibe is relaxed, the staff friendly and welcoming to small children.
Paradise Road Diner: 296 Campbell Pde, North Bondi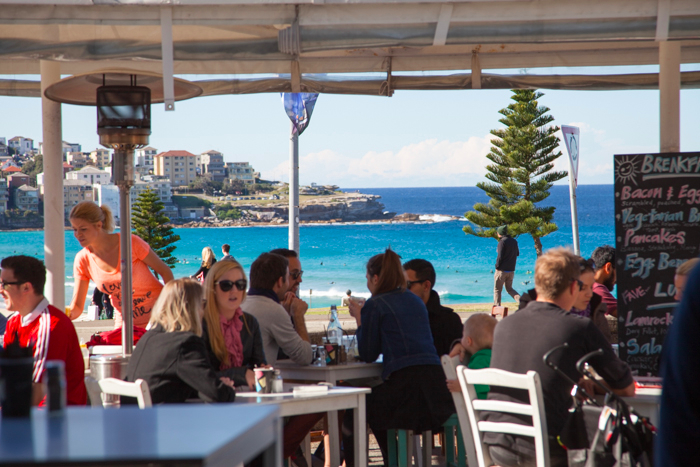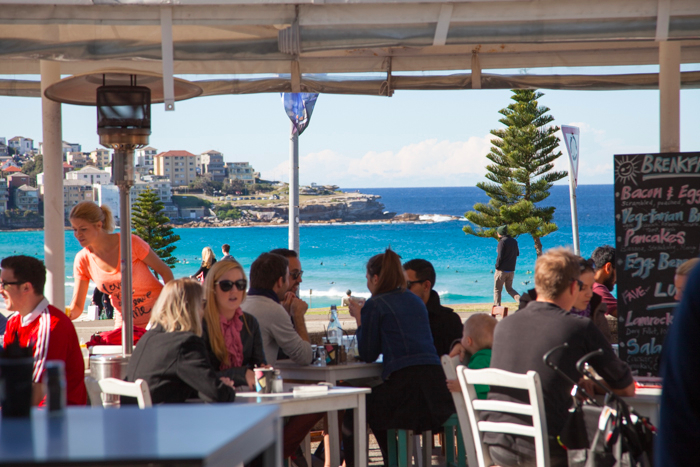 Something with a view: Lamrock Cafe
Lamrock Cafe serves really solid breakfast and lunch meals with a killer view. They have a big menu with all the brekkie dishes you'd expect (think pancakes, eggs and "big breakfasts"). Friendly staff, a bit squishy and service can be a bit slow. The price you pay for breakfast with a view. Read the full review here.
Lamrock Cafe: 72-76 Campbell Parade, Bondi Beach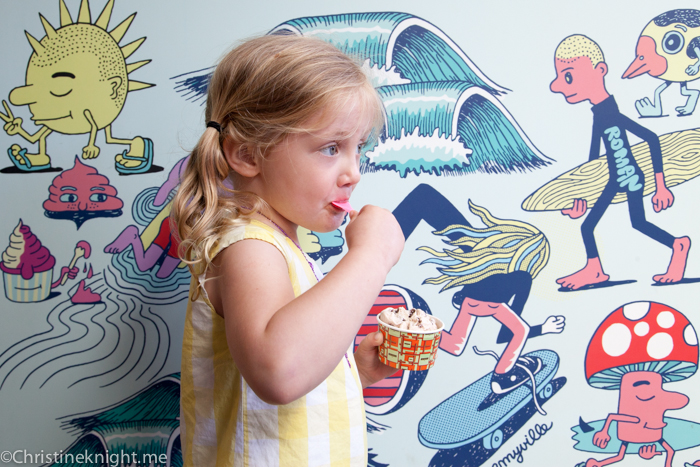 Something sweet: Gelato Messina
There are lots of choices for ice cream in Bondi, but our favourite is Gelato Messina for their busting-with-flavour inventive creations. A "tiny" scoop is the perfect size for kids ($4). My favourite flavours are Salted Caramel with White Chocolate Chip and Yogurt Berry.
Gelato Messina: 6/61 Hall St, Bondi Beach

Where to swim
If you have older kids, head to the flagged section where the life guards are on patrol. Bondi gets big rips so it's not safe to swim in the surf outside of this area.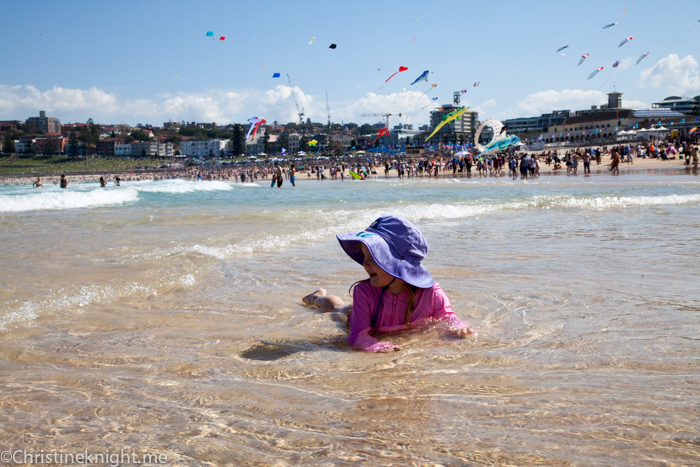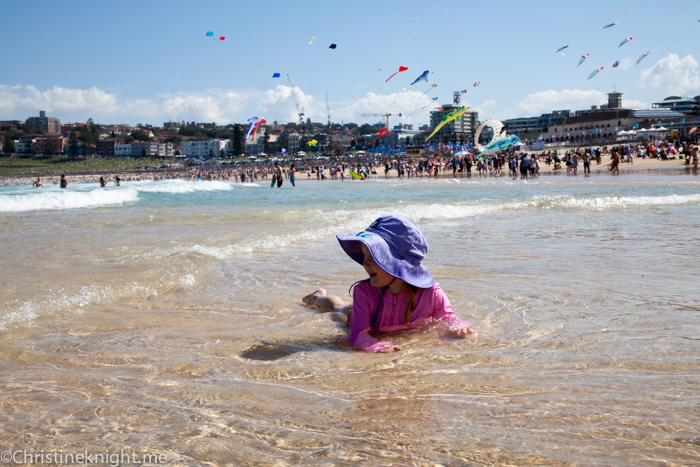 Smaller kids will love splashing in the waves in the north end of the beach as they roll onto the shore. The area is partially protected by Ben Buckler headland, making the waves smaller. Kids can sit on the sand banks with small waves rolling up to their feet.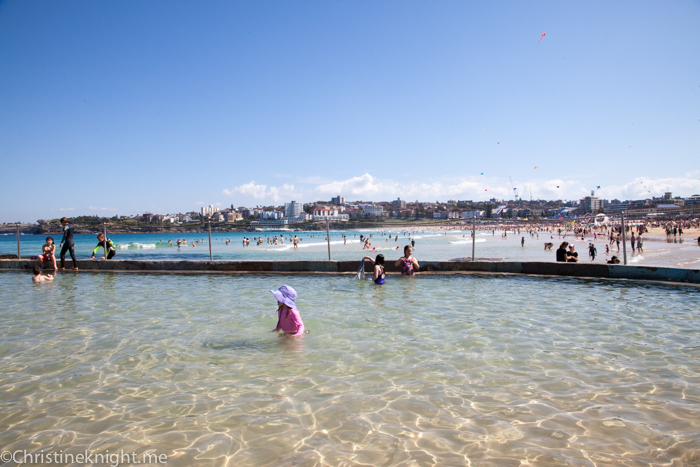 At the very north end of Bondi Beach is a free, outdoor children's pool The graduated pool has no waves, so is very safe for children to swim. The shallow end is particularly great for young toddlers and preschoolers.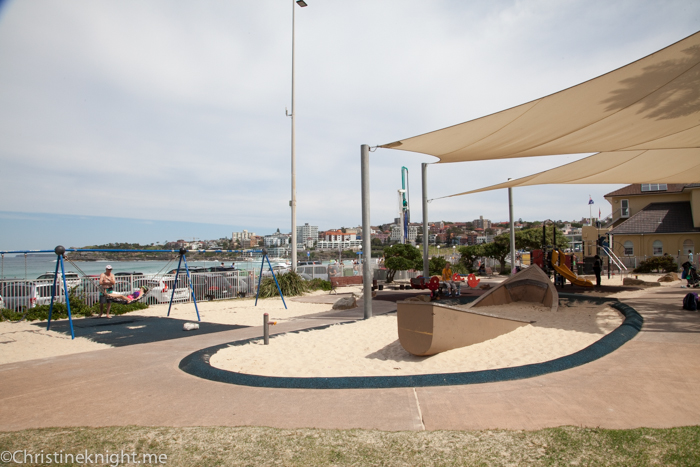 Where to play
Bondi Beach Playground is right behind the beach promenade, giving it one of the best views of any playground in Sydney. It's fenced and gated, with decent shade. Nearby is the Bondi Pavillion where you'll find toilets and change tables.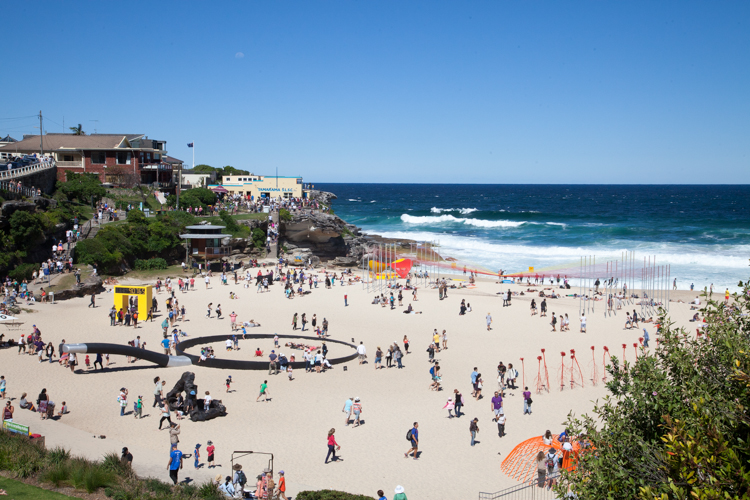 Kids will also love climbing the rocks behind the Bondi Beach Children's Pool, scooting up and down the promenade, and, if they're either in strollers or strong enough to scoot or walk longer distances, attempt the Bondi to Bronte coastal walk (picture above of Tamarama Beach, along the walk). Note: the coastal walk has lots of stairs.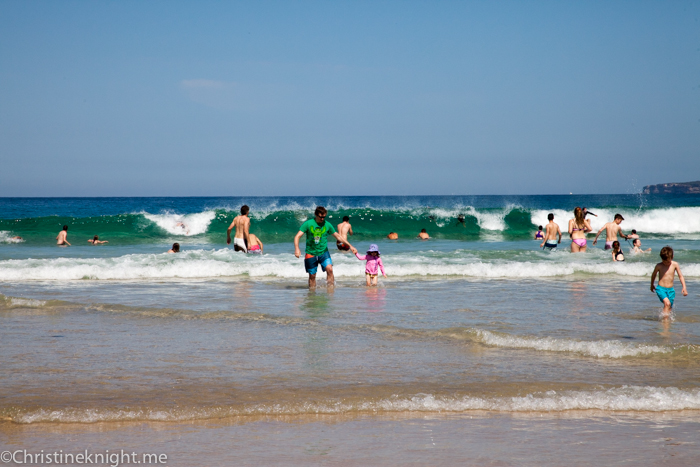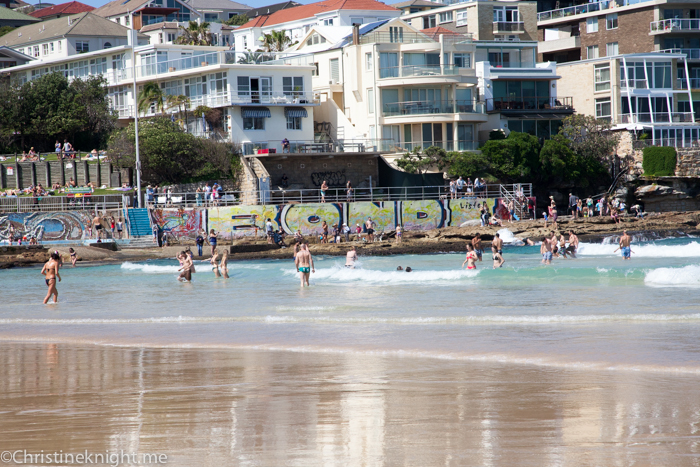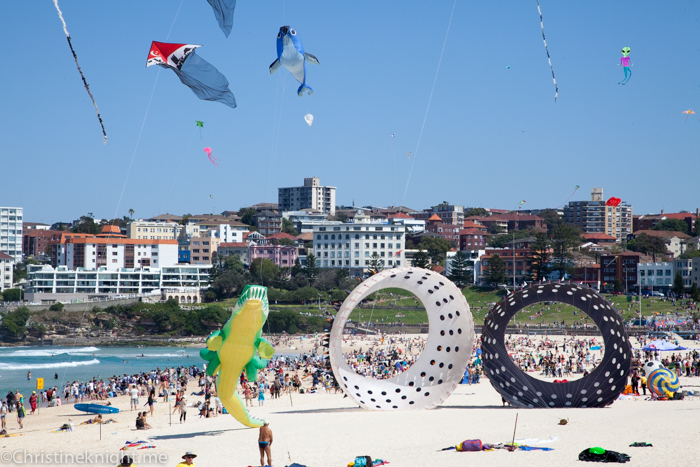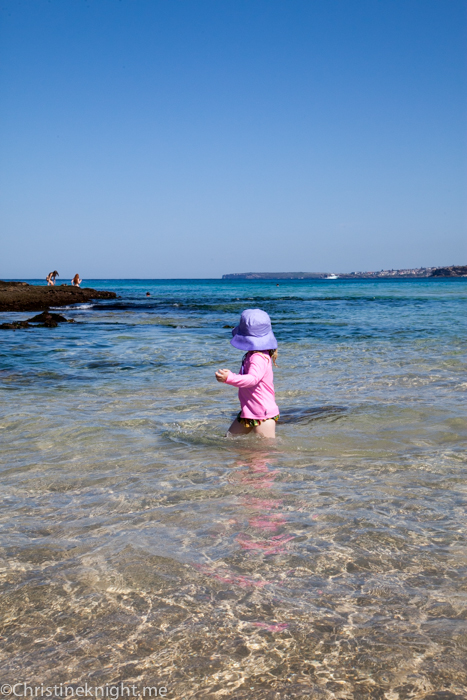 Enjoy your trip to Bondi! Where are you planning to visit now the weather is warming up?
More things to do in Sydney
Find a list of the best things to do in Sydney with kids here.
Find things to do in Sydney for free here.
Get a list of the best kid-friendly beaches in Sydney.
Find the best animal experiences in Sydney here.
Visit the best kid-friendly restaurants in Sydney here.
Find the best high teas in Sydney here.
Head to one of the best museums in Sydney here.
Check out things to do in Sydney on a rainy day here.
Enjoy one of the best ocean pools in Sydney here.
First time visiting Sydney? Get tips for first time visitors to Sydney here.