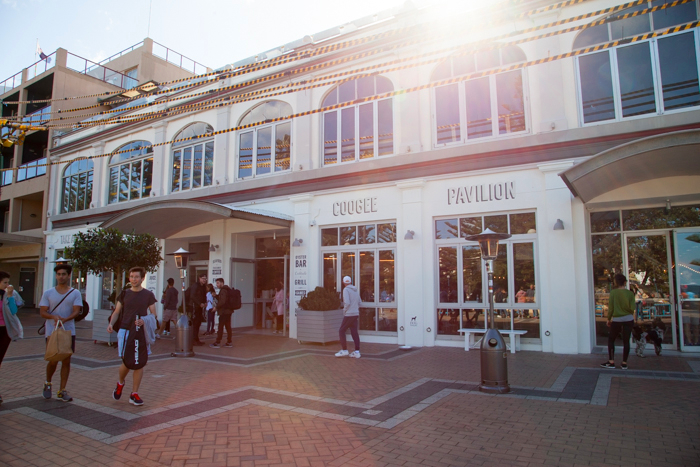 I've never been to Coogee before — how is that even possible? I might not ever have visited this gorgeous suburb if I hadn't badly wanted to check out the brand new fit out at the Coogee Pavilion. After an extensive renovation the lower floor has just reopened. And boy, was it ever worth the visit.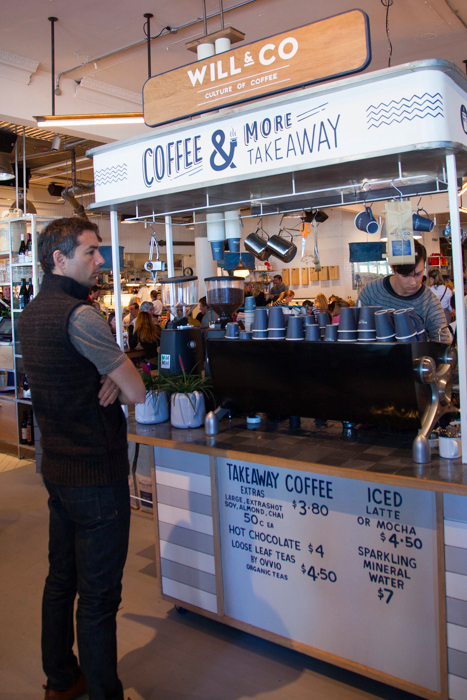 We dropped by at 10:45am not long after the new pavilion opened. When we visited, their breakfast menu was not yet being served, but they were already filled with curious locals milling around, buying a takeaway Will & Co coffee or a freshly pressed Love Juice. At 11am sharp the pavilion officially opened the rest of their venue, and tables filled quickly.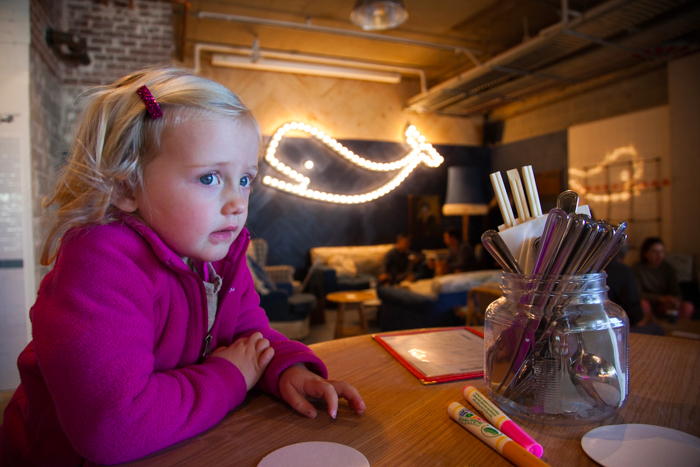 The pavilion is kind of like bar meets upscale food court meets restaurant meets giant games room. All in the one huge area. The restaurant section requires bookings several days in advance for the full menu. You can however drop in at any time and sit anywhere else — around the bar, in the lounge chairs, booths or near the game area. These areas all serve the bar menu (order and pay at the bar).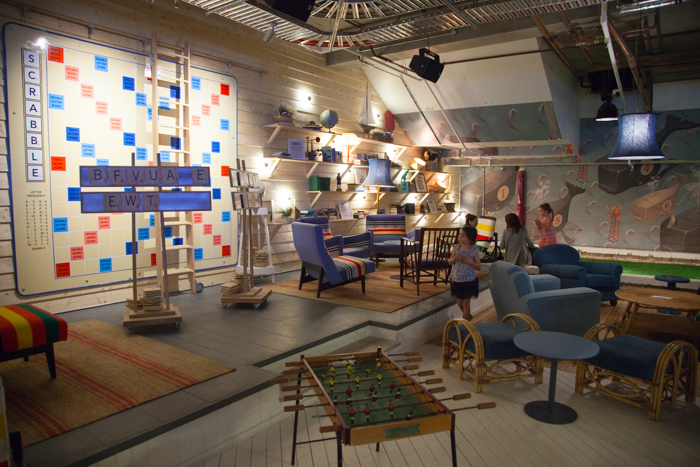 The restaurant has a kids' menu, but the bar menu does not. It does however serve favourites you could share with kids like pizza, fish and chips and burgers. Simple, hearty food. The pizzas are cooked in a wood-fired oven in the centre of the pavillion, where kids can watch their pizza go from dough to being sliced. Pretty cool.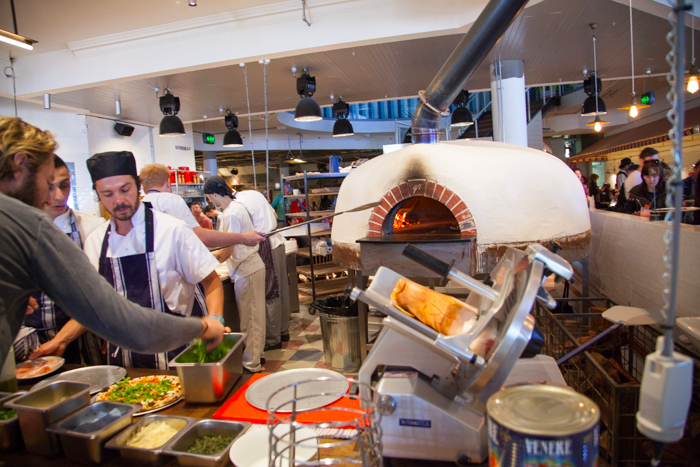 We found a booth near the games area. While we waited for our food, we checked out the huge amount of toys and games that were nearby. For toddlers, we found things like a Mr Potato head, blocks, a toddler-sized colouring table stocked with crayons and giant sheets of paper, a life-sized Connect Four and a Scrabble board with magnetic pieces mounted to the wall (yes, too old for them, but still plenty of entertainment sticking the giant magnetic tiles to the board and climbing up and down the ladder).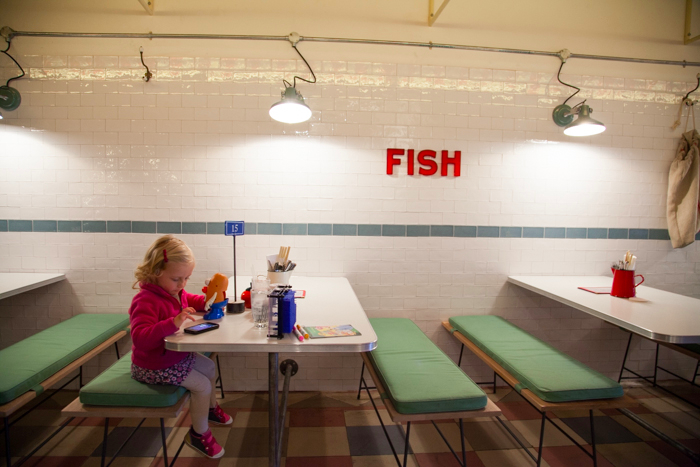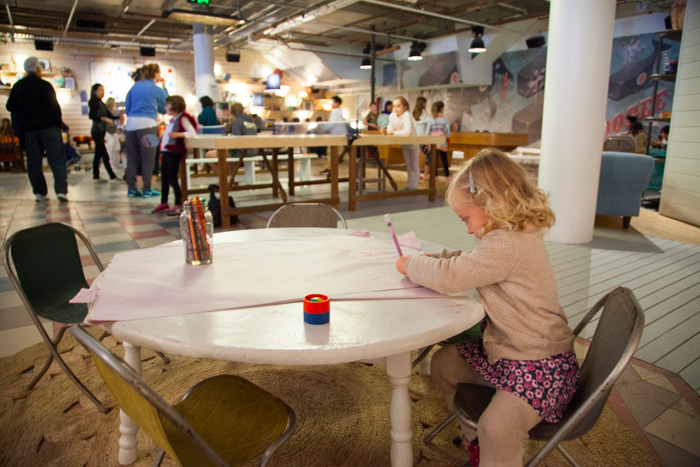 Older kids loved the ping pong and foosball tables, and we noticed adults taking boardgames like Trivial Pursuit back to their tables as they clearly settled in for the afternoon. Opening soon are an in-house theatrette and Rudy's barbershop, where you can get a trim while you're waiting for your meal to arrive. So entertainment was not a problem. It was more of a problem to get her back to our table to eat when food arrived. Next time we will forgo the table and instead sit in the couches right on the play area so E could play while we ate, without one of us having to trail her around.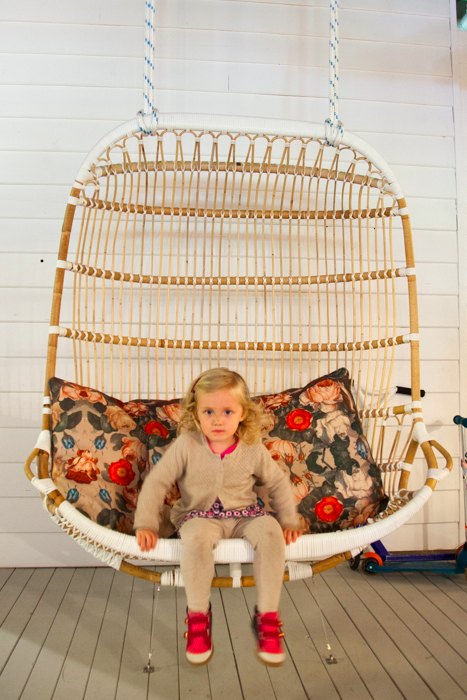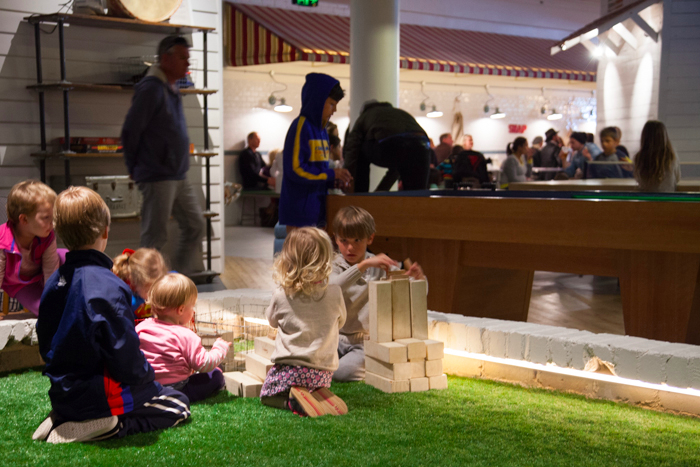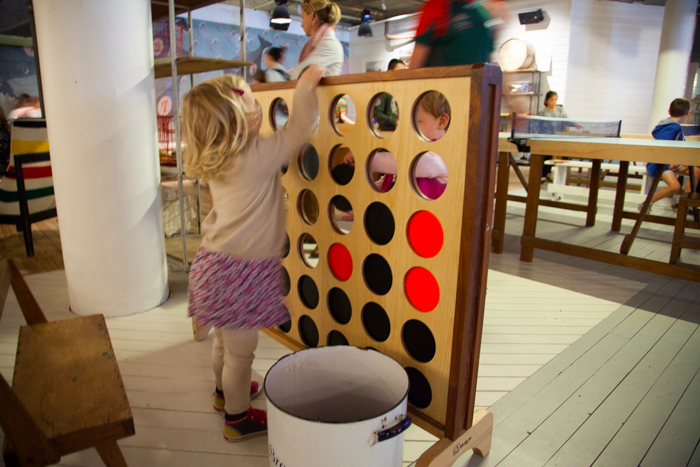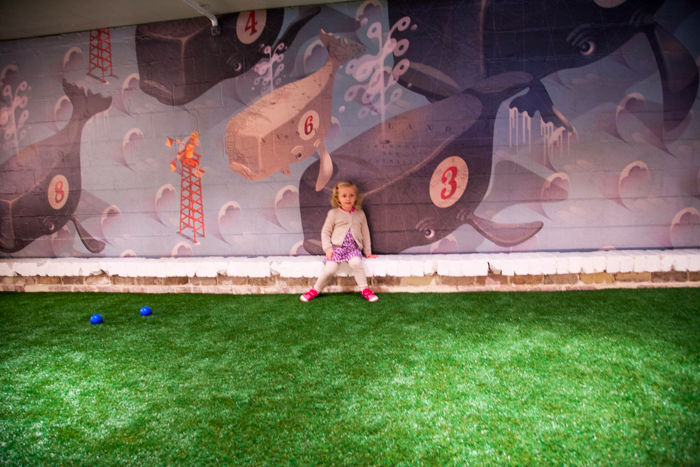 We ordered a Margherita Pizza (San Marzano, Bufala, basil $20), Fries with Aioli ($9) and the Coogee Diner Burger (American cheese, lettuce, tomato, onion, pickle, burger sauce $18). My pizza arrived quickly and was delicious. I shared mine with Missy E and was a bit sad I couldn't eat more. Delicious sauce, soft cheese and a slightly crispy base. Perfect. Sadly something happened to the rest of our order and the burger and fries didn't arrive. After about 40 minutes of waiting, a staff member noticed we still had food outstanding and very quickly put through the order again.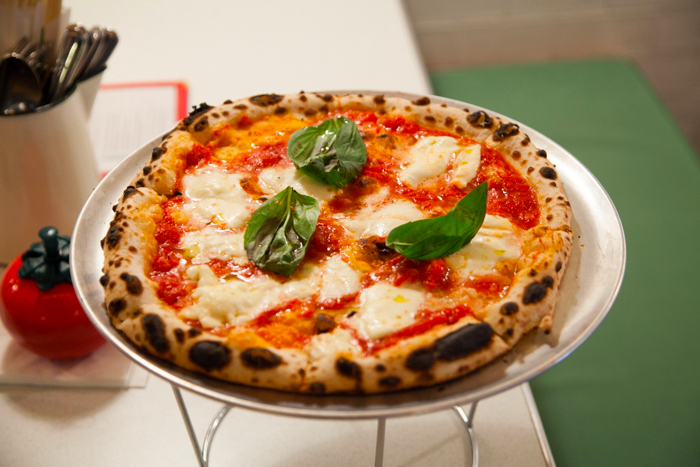 The  rest of the food arrived about 10 minutes later. So over an hour after we ordered it, but thankfully there was so much to entertain the kid that it didn't matter. Alec described the burger as "American-style", saying it was OK but her preferred Aussie-style burgers. The fries were smocking hot, crispy and cooked through. They were tasty and gone in seconds.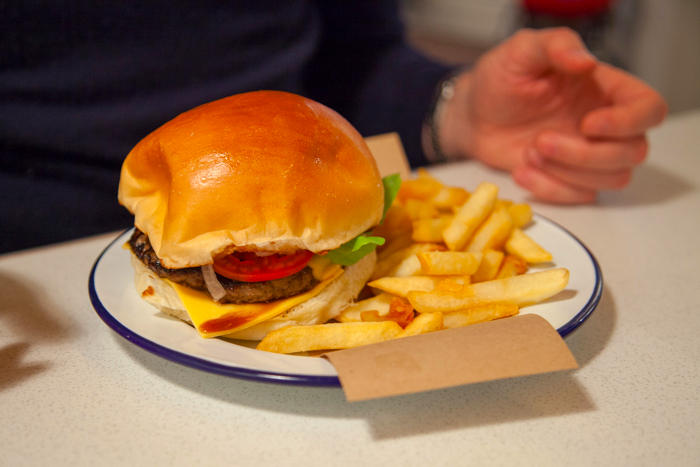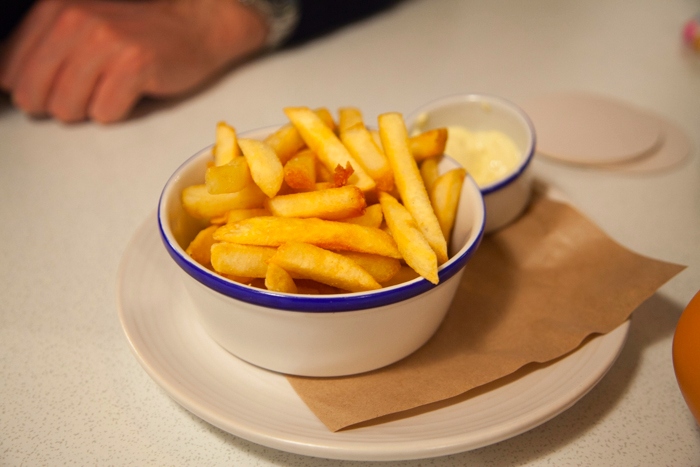 After eating our meals we kept playing until we dragged E out of there to the beach. I honestly thing she would have stayed all day if we'd let her.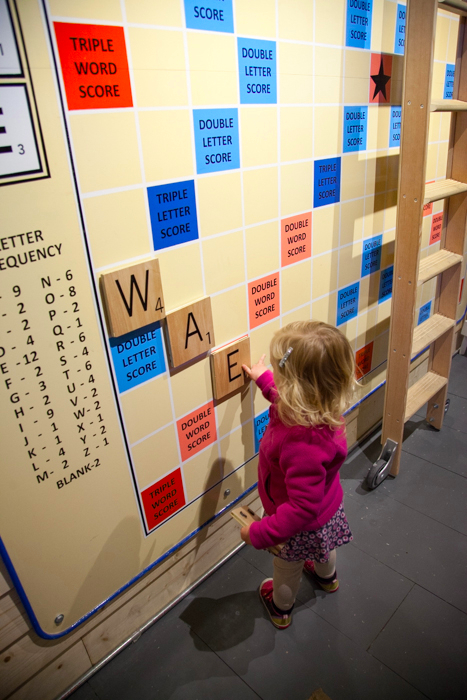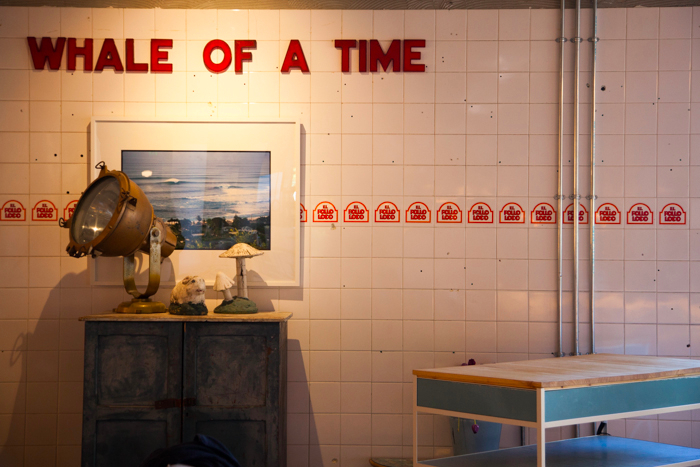 Upper levels are currently undergoing extensive renovation. When they re-open over the coming months you can expect a rooftop bar and a fine-dining restaurant.
The Coogee Pavilion is smack on Coogee Beach, so if your kids need to play or you could use a walk after a big lunch, the gorgeous beach is at your disposal.
Last Bite: One of the most family-friendly eating venues in Sydney. Go before it's as popular as The Grounds.
Highchairs: Yes.
Stroller storage: Yes.
Easy access: Yes.
Change tables: No.
Kids' menu: Yes.
Coogee Pavillion
169 Dolphin Street,
Coogee NSW
Phone: (02) 9240 3000
Prices: $$$ Hours: (Ground floor)
Daily, 11am – late. Breakfast menu coming soon so times may change. Take away Love Juice and Will & Co Coffee available daily from 7:00am. Reservations required for seating in main dining area. Call 02 9240 3000.
Get Directions