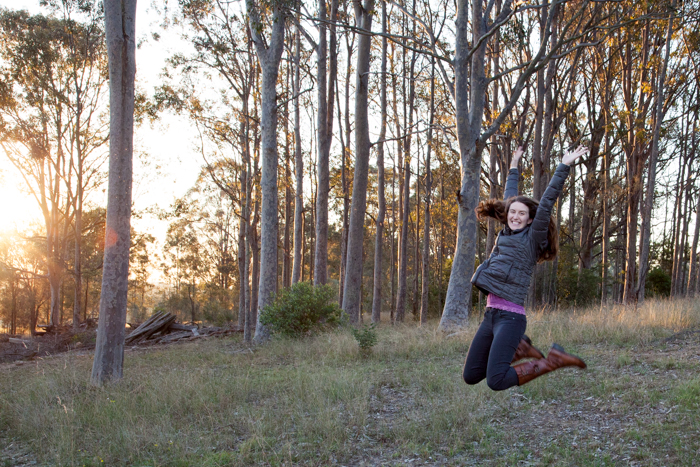 This year, there was only one thing I wanted for my birthday – a break. Mum and Dad very kindly agreed to watch Cheese for the weekend so Alec and I could have a few nights to relax. Our first kid-free weekend in three years!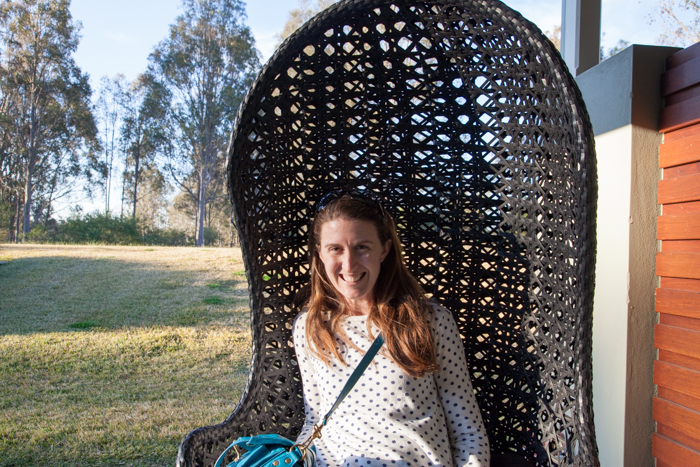 We drove up to the Hunter Valley for the getaway. I booked us a room at the Spicers Vineyard Estate – a beautiful little retreat in Pokolbin. Our room was large, with a fireplace and spa. Our package included two breakfasts and a dinner in their restaurant, Botanica, and complimentary minibar.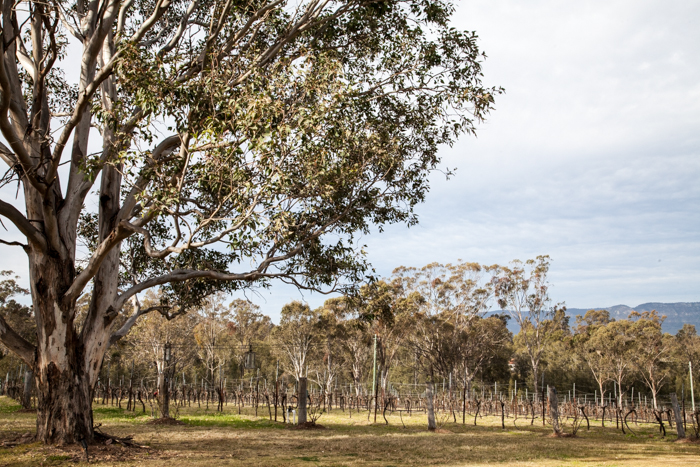 The property is set in 25 acres of vineyard and bush, and we took a leisurely stroll around the boundary each evening at dusk. Which, by the way, is the perfect time to see the wild kangaroo families as they come out.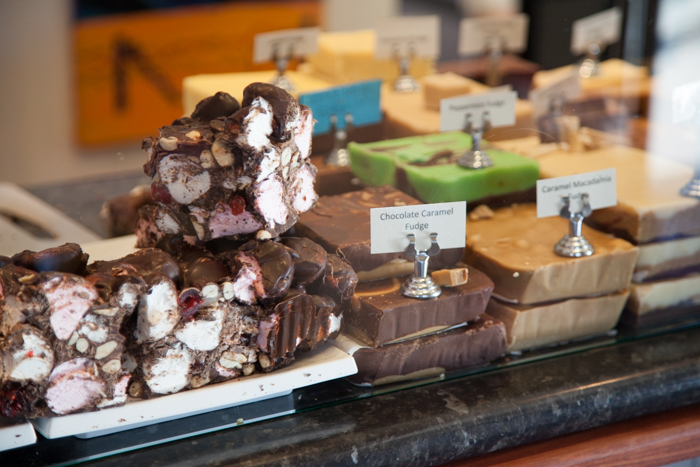 During our stay in the Hunter we dropped by the Pokolbin Chocolate And Jam Company, the Smelly Cheese Shop, two of the Hunter Valley Chocolate Company locations and two wineries: Tempus Two and Audrey Wilkinson.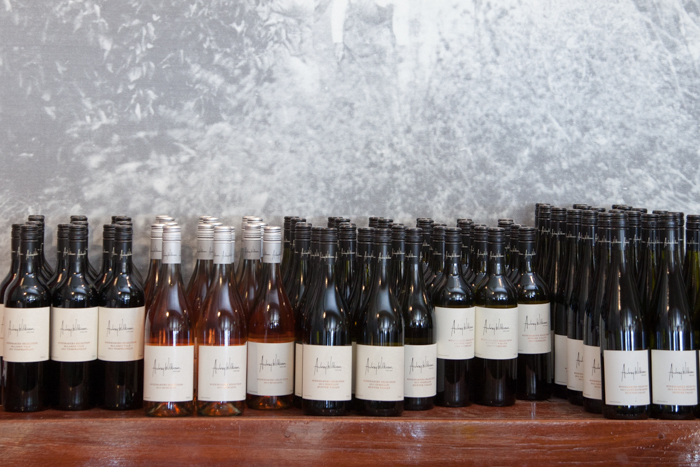 I adore moscato, and chose these wineries based on their production of the sweet wine of my choice. The Audrey Wilkinson cellar door is a bit off the main track, but worth the extra drive. St up high on a hill, the view out over the wine country is spectacular.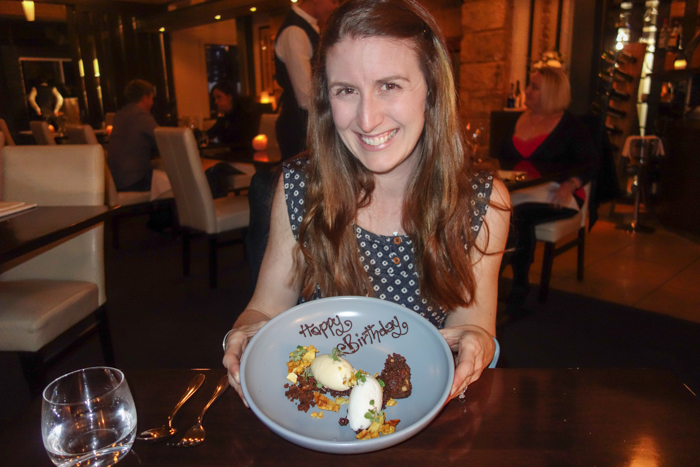 Since we were child-free, we indulged in a LOT of food, including two dinners out: Muse Restaurant on my birthday, and Restaurant Botanica the following night. Muse was the perfect restaurant for a fancy, special night out. It was like a fine dining establishment in the city. Delicious creative dishes (I had a kale risotto with winter vegetables), with a friendly, relaxed vibe.
Restaurant Botanica was more relaxed, and perfect for a Sunday night dinner. The food was simpler and perfectly prepared. After the previous day of rich, complicated food, the elegant and slightly more traditional fare at Botanica was exactly what our stomaches craved. Dessert was donuts and cinnamon ice cream. Absolutely a treat.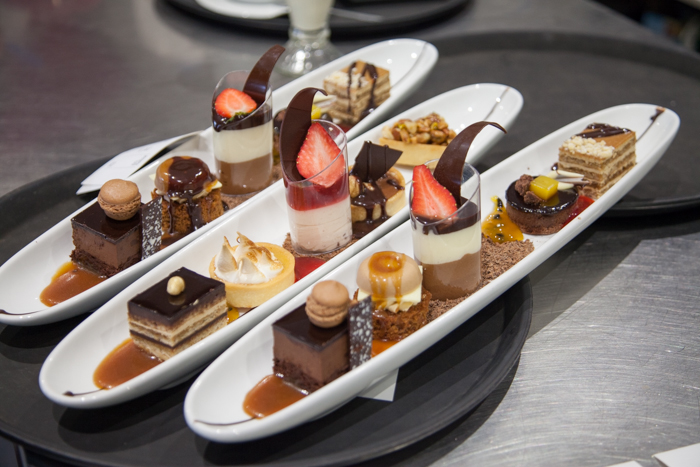 The last mention on our food extravaganza is Sabor In The Hunter, a dessert bar that popped up while we were away. For lunch (!) one day, Alec and I indulged in the Medley Tasting Plate, which included Opera slice, Mini Lemon Curd meringue in a sweet pastry, Strawberry mousse & mixed berry compote topped with Strawberry, Mini Gianduja layers and a caramelised nut triangle tart. Indulgence complete.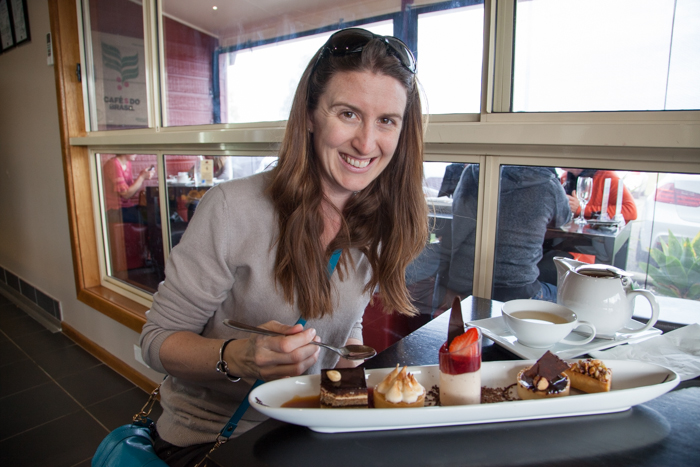 The really great thing about the weekend was being able to spend time with Alec and just take a breath. We talked more than we've talked in years, and had energy to focus on each other for the first time in what felt like forever.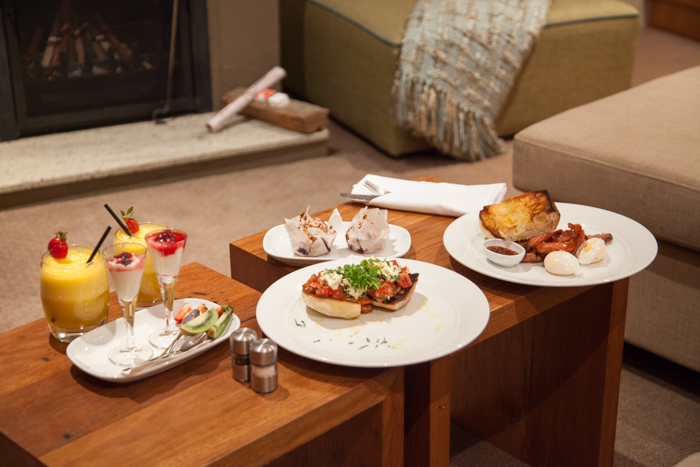 The three days/two nights was the longest I've spent away from Cheese so far. We called in regularly and spoke with her and my mum – she was absolutely happy and chirpy the whole time, running my parents off their feet while charming them simultaneously. When we arrived back home I felt like I had more energy to spend on her than I usually would, the break away really refreshing me.
So it was pretty much a perfect birthday.