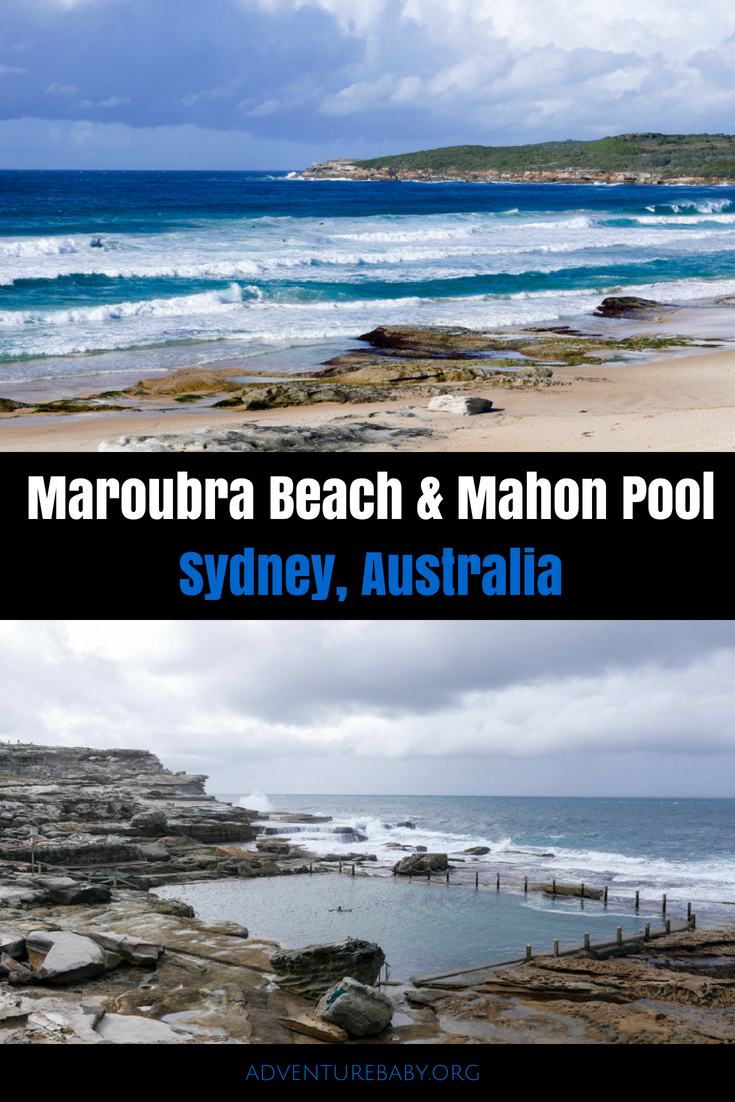 The beachside suburb of Maroubra is 10km south-east of Sydney's CBD. It's less developed than its neighbours Bondi and Coogee, giving it a more relaxed vibe than its popular cousins. Maroubra Beach and nearby Mahon Pool are a beautiful part of Sydney, making for the perfect day out in any season (ok, maybe not when it's raining …).
Tips For Visiting Maroubra Beach and Mahon Pool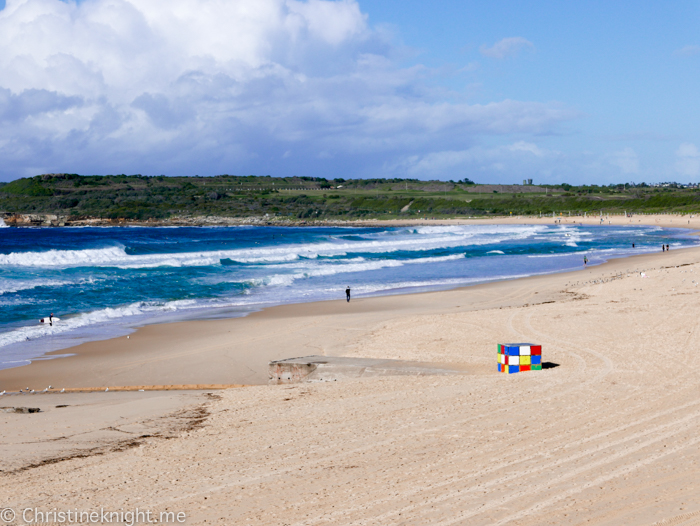 Maroubra Beach
"Maroubra" comes from the Aboriginal word meaning "like thunder", which is the perfect name for this beach with giant waves that pound the shore. One of Sydney's most popular surfing spots, Maroubra is also one of only two National Surfing Reserves in Australia.
The beach has two surf life saving clubs and is patrolled year-round by lifeguards.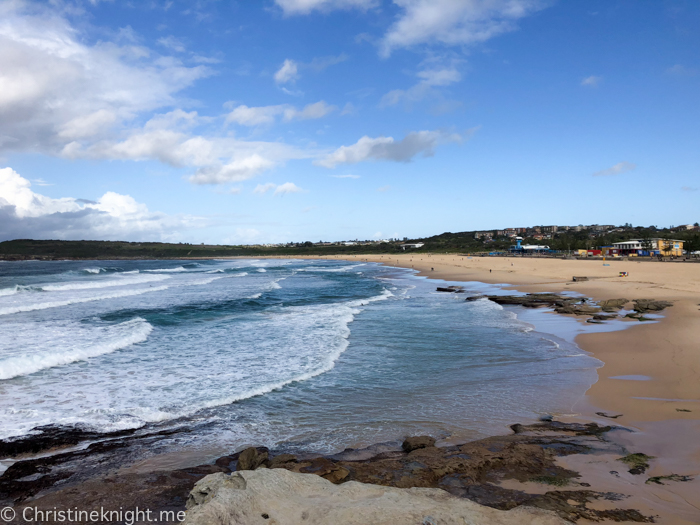 Maroubra is less sheltered than other beaches, with can result in bigger waves. Swim between the flags only, as the waves can be dangerous. If you or your family aren't strong swimmers, consider visiting another nearby more sheltered beach.
Despite its strong waves, Maroubra is still an excellent beach for families.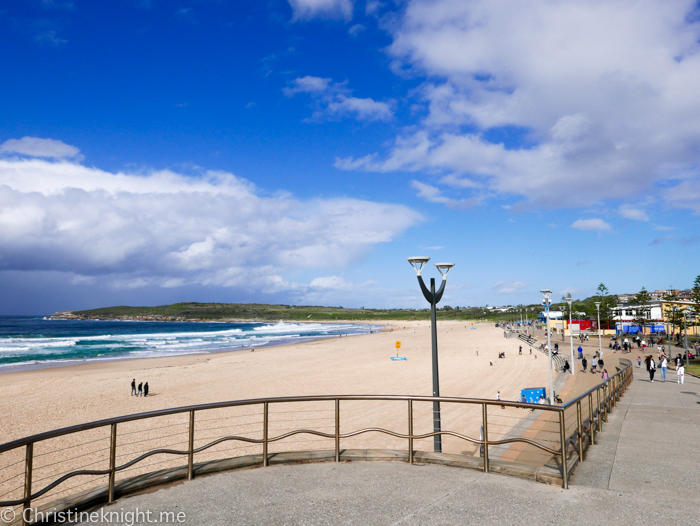 The kilometre-long sandy stretch of beach has a wide, flat path running adjacent to it, bathroom facilities at the surf club, a large, nautical-themed fenced playground and excellent skate park.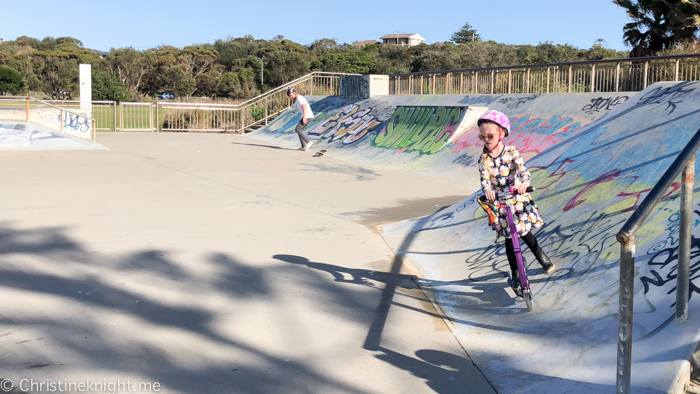 We were really impressed with the skate park and kids in it. There were a lot of younger kids from ages 3 to about 10, then teenagers and even a few adults, all skating in the park. The older skaters took a lot of care around the younger kids, which was so great to see.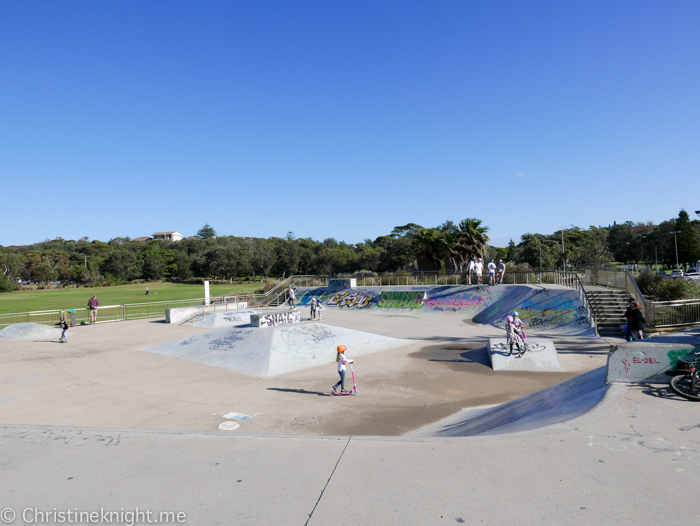 There's also a free outdoor gym, free BBQs, outdoor showers, changerooms and bathrooms.
A cafe-kiosk on the beach provides an excellent location for sitting in beanbags and enjoying the waves. You can also walk across the street to the strip on cafe and restaurants that are located on Marine Parade, directly opposite the beach.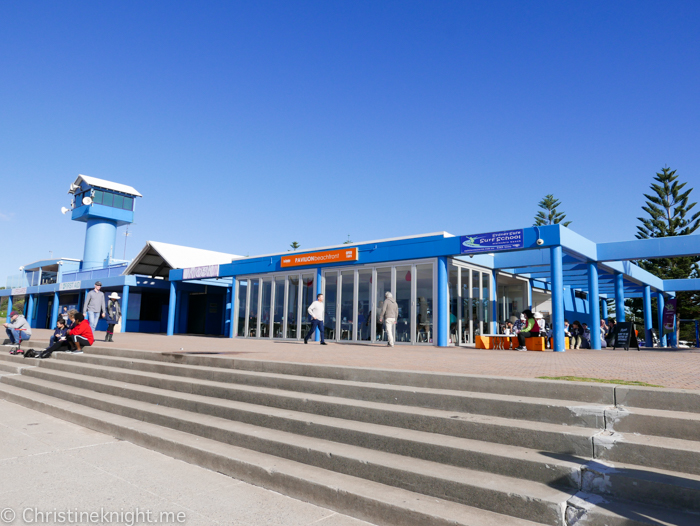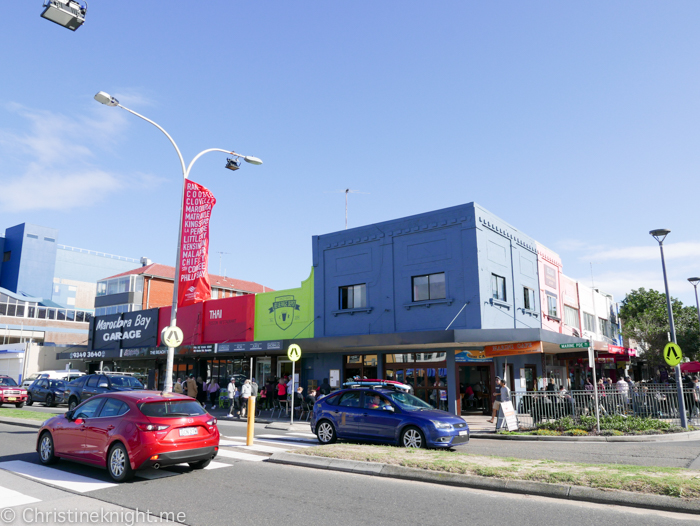 We walked up the hill to try Pool Cafe, located across the road from Jack Vanny Reserve. The cafe is excellent. Delicious food, fast service, cute wall art and really fun vibe. Highly recommend. Note there is no kids' menu, but lots of food kids will eat.
Pool Cafe is located at 94 Marine parade Maroubra. Get more info on the Pool Cafe here. 
Free parking is available behind the beach and in its side streets. The parking closest to the beach is 4 hours, side streets unlimited. There are also car parks north of the beach at Jack Vanny Reserve and at South Maroubra Beach.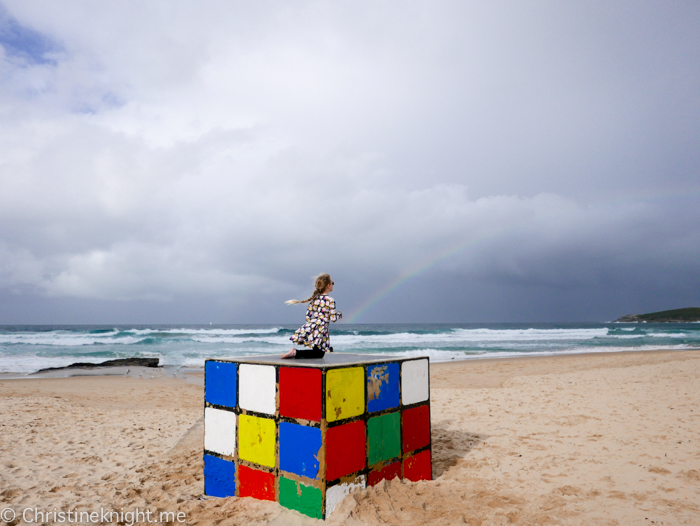 In the middle of the beach is a large Rubix cube. While this may look like an art work it's actually a storm water drain cover. The Rubix cube is popular for climbing.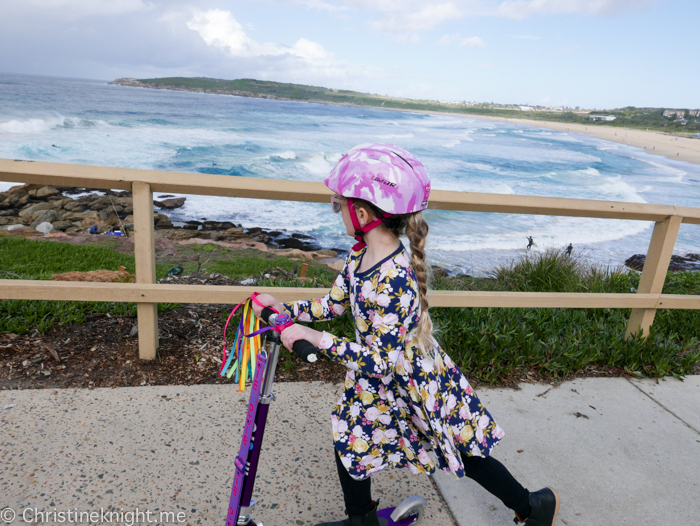 If you have time, go exploring. South of the beach lies Arthur Byrne Reserve and headland, Broadarrow Reserve is to the west and Jack Vanny Memorial Park, Mahon Pool and the rocky headland are situated to the north.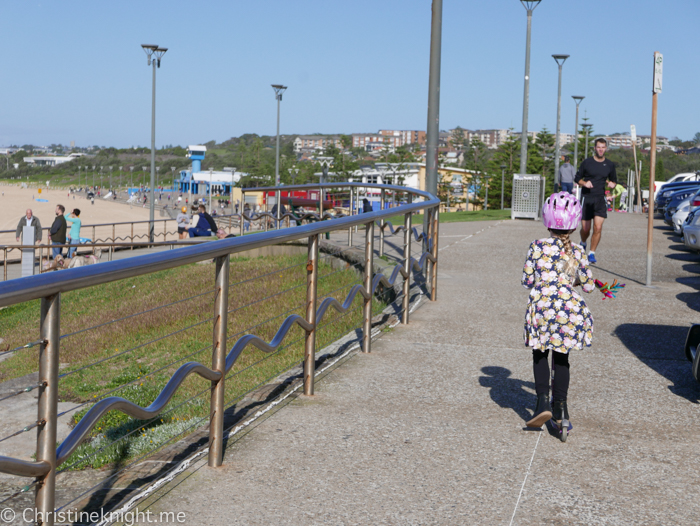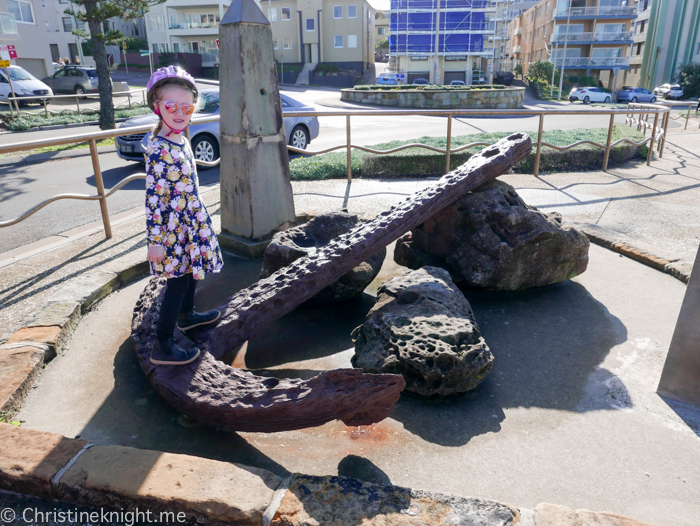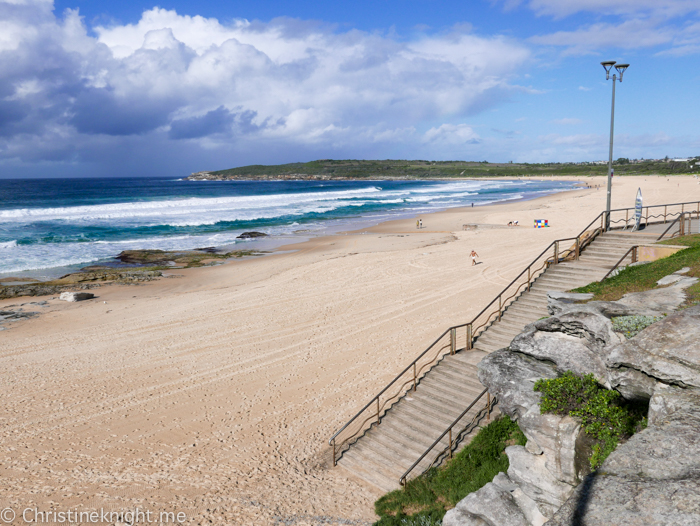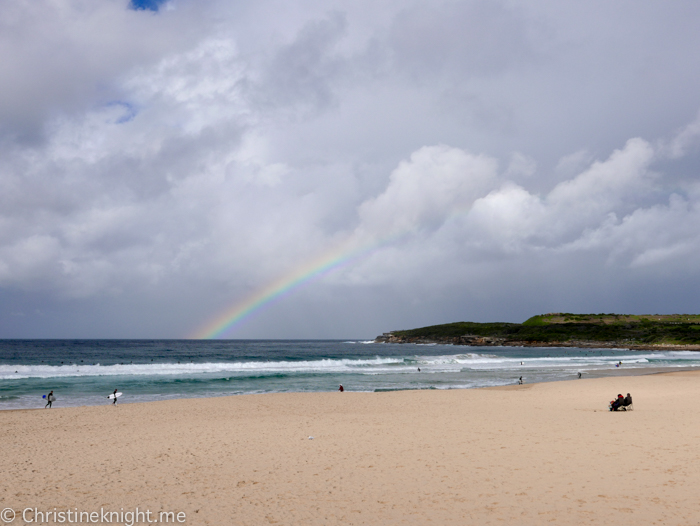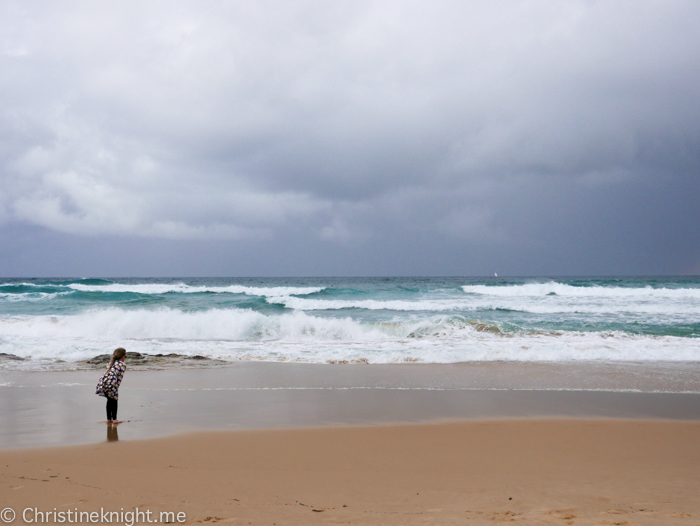 Mahon Pool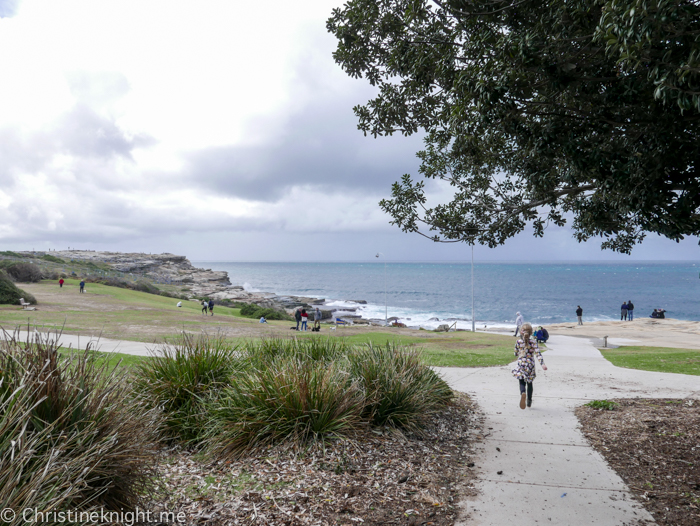 The spectacular Mahon Pool is located 500 metres north of Maroubra Beach, up a steep-ish hill. Enter via Jack Vanny Reserve. Follow the path and steep steps leading down from the reserve to the pool.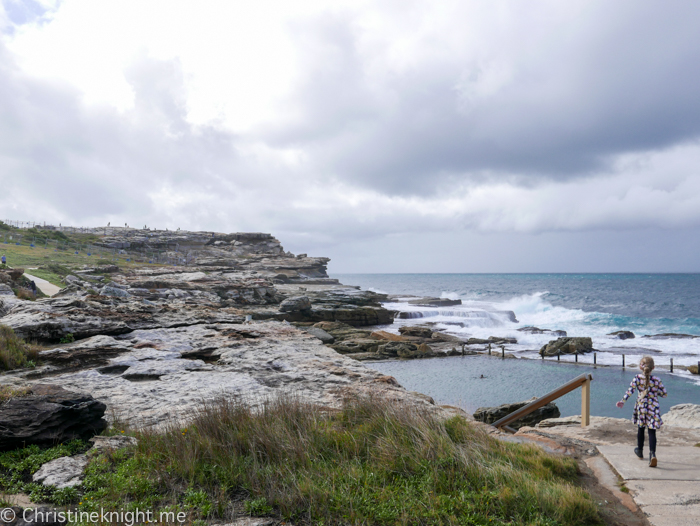 Mahon Pool was carved into a rock flat in 1932, a 30-metre pool where you'll find waves crashing over the sides at high tide. Visit at low tide to enjoy the pool with calm water (and plenty of fish inside!).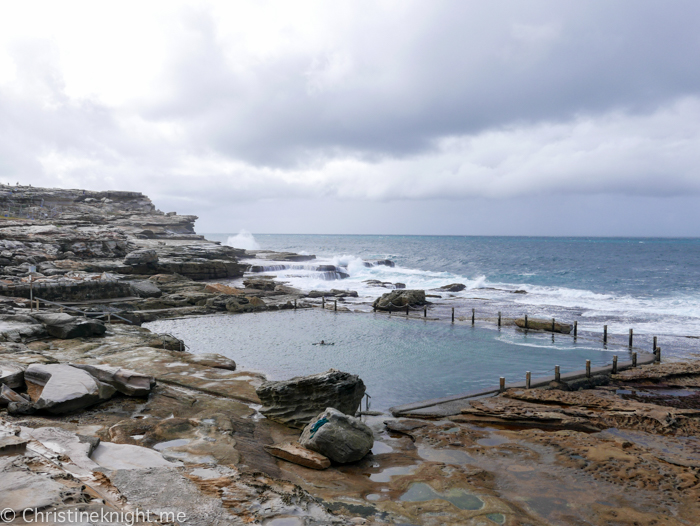 There is a free car park, toilet block with showers and change rooms located at the top of the reserve.
The rock flat is a great place to climb rocks up to the headland. An excellent view of the coast is available year-round, and migrating whales can be spotted from here between June and July.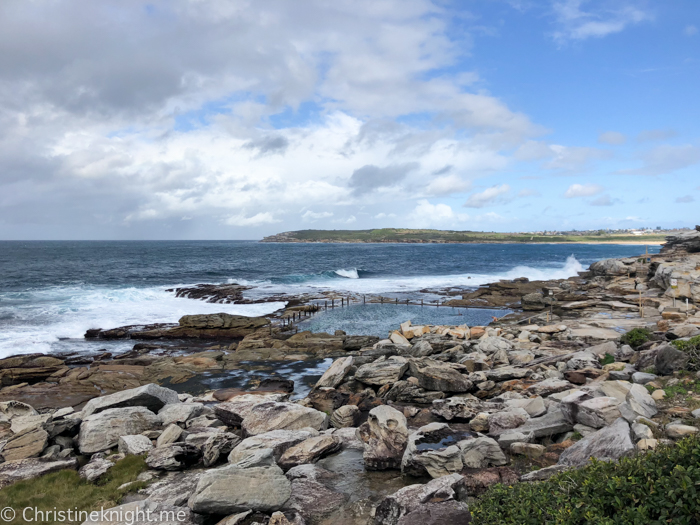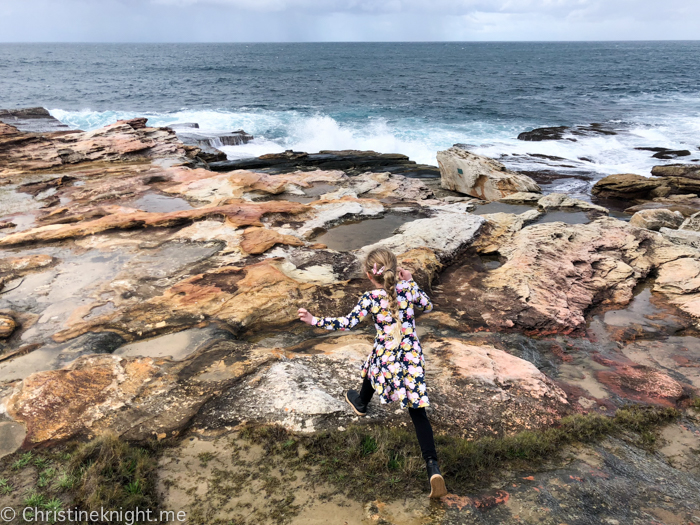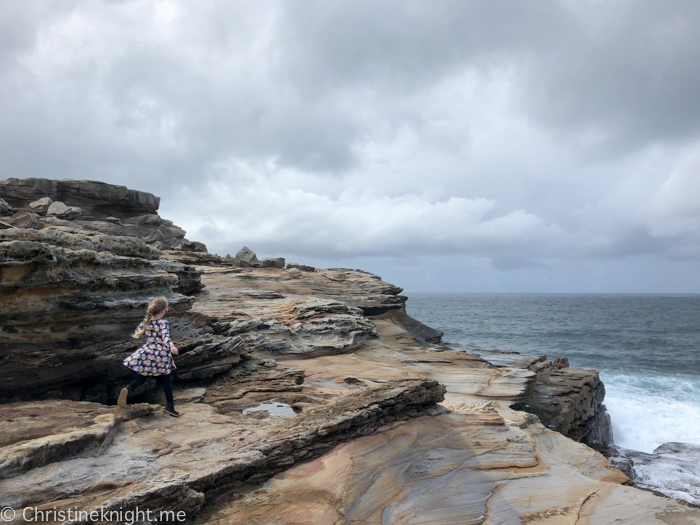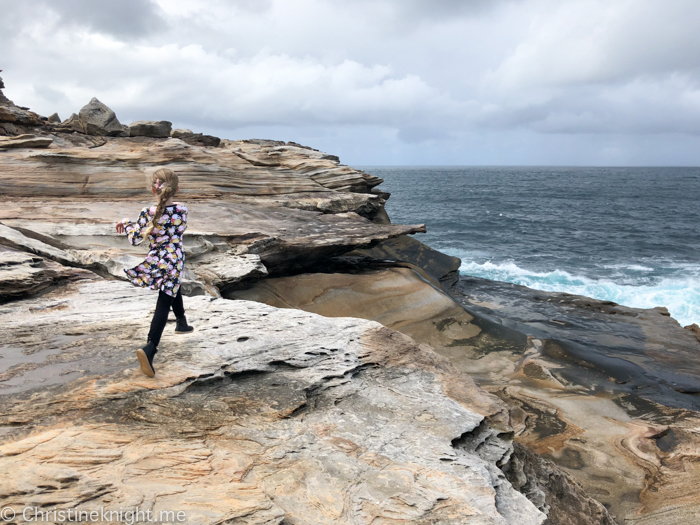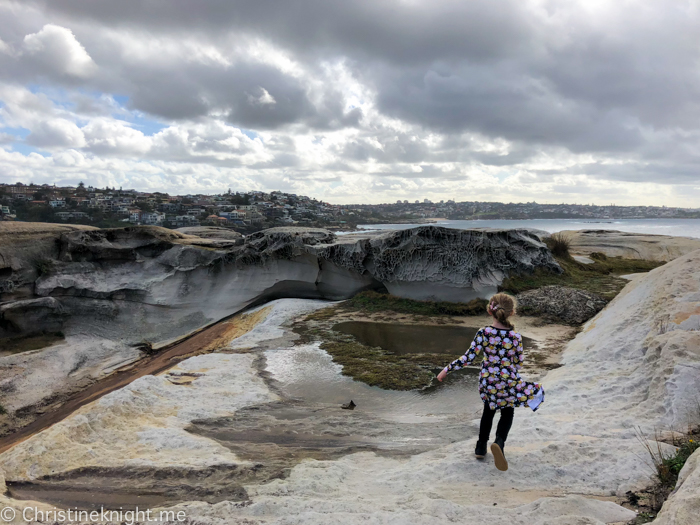 Jack Vanny Reserve
15R Marine Pde
Maroubra
Get more info about Maroubra Beach here and here.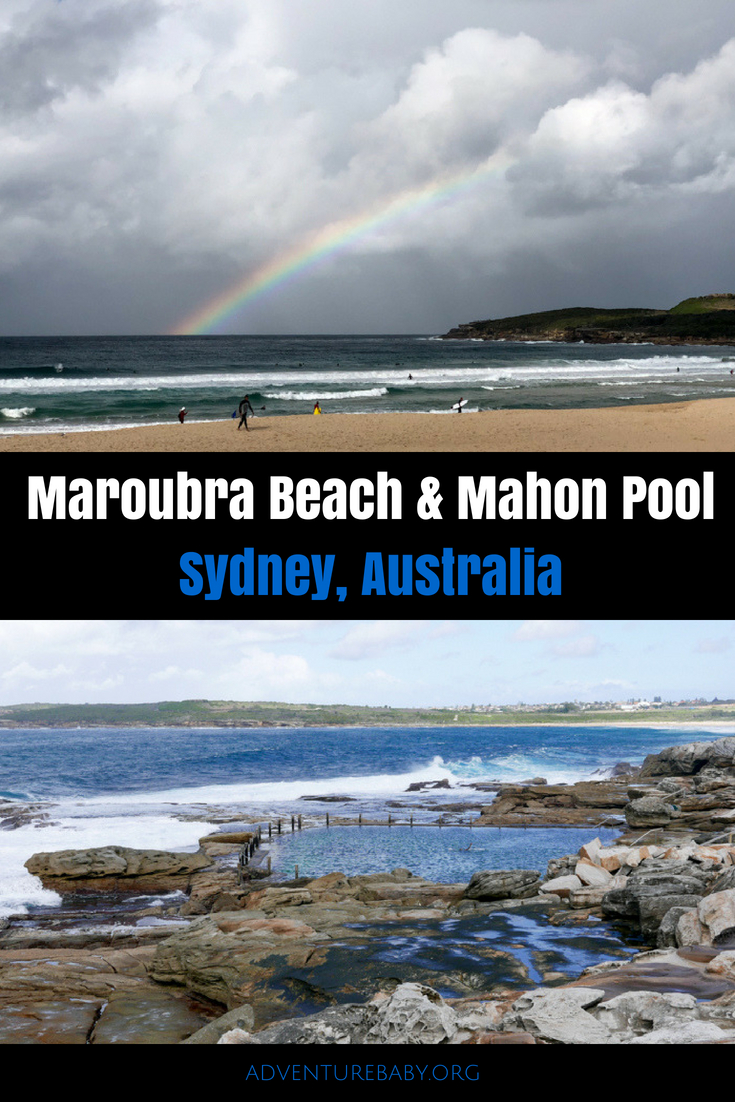 More things to do in Sydney
Find a list of the best things to do in Sydney with kids here.
Find things to do in Sydney for free here.
Get a list of the best kid-friendly beaches in Sydney.
Find the best animal experiences in Sydney here.
Visit the best kid-friendly restaurants in Sydney here.
Find the best high teas in Sydney here.
Head to one of the best museums in Sydney here.
Check out things to do in Sydney on a rainy day here.
Enjoy one of the best ocean pools in Sydney here.
First time visiting Sydney? Get tips for first time visitors to Sydney here.