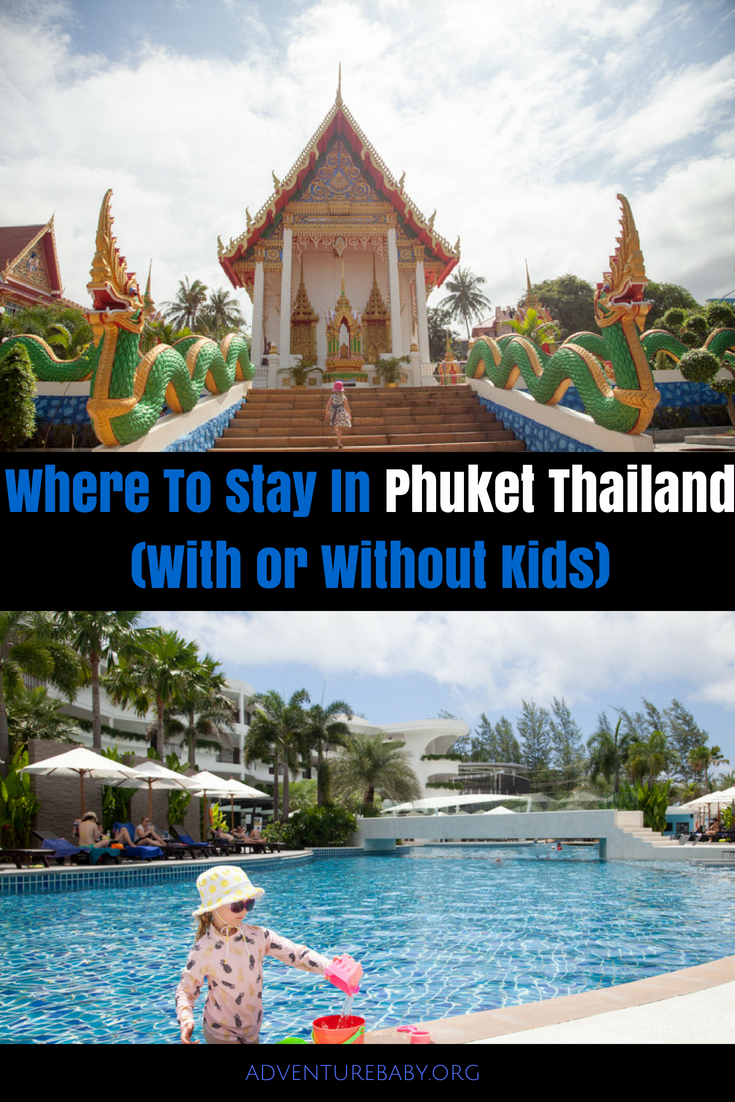 Phuket, Thailand's largest island, is home to stunning white sand beaches, beautiful rainforests, luxury resorts and cultural attractions. With thirty stunning beaches, visitors are spoiled for choice! For first time visitors, choosing a location can make all the difference to a holiday, be it relaxing or adventurous, kid-friendly or party-central. This guide will help you decide where to stay in Phuket.
I've asked some experienced travel bloggers for their recommendations of where to stay in Phuket. There's an option to suit all holidays and budget.
Where To Stay In Phuket Thailand (With or Without Kids)
Patong Beach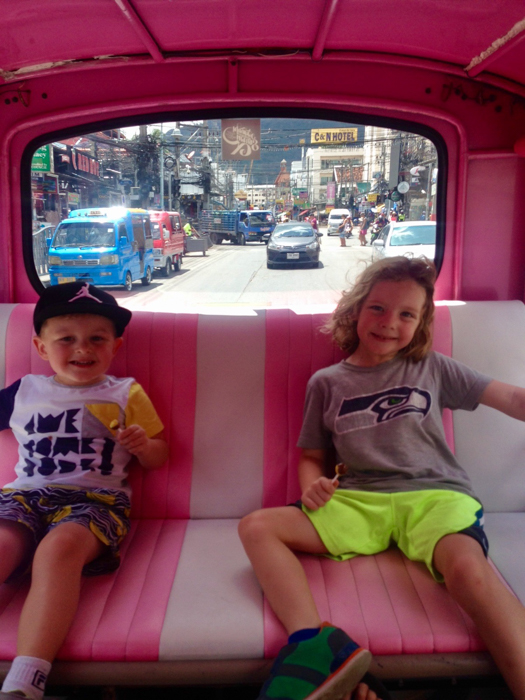 This west-coast resort town is well-known for Bangla Road, which has the highest concentration of bars and nightclubs anywhere in Phuket and is the main source of nightlight for the whole island. There are plenty of restaurants, shops and attractions in the area, many of which aren't so kid-friendly.
Tips for staying in Patong
The Bangla Road area is not for children. At night it closes for an all-in street party, with lots of things very inappropriate for kids, but fun to walk down for older people, teens and up.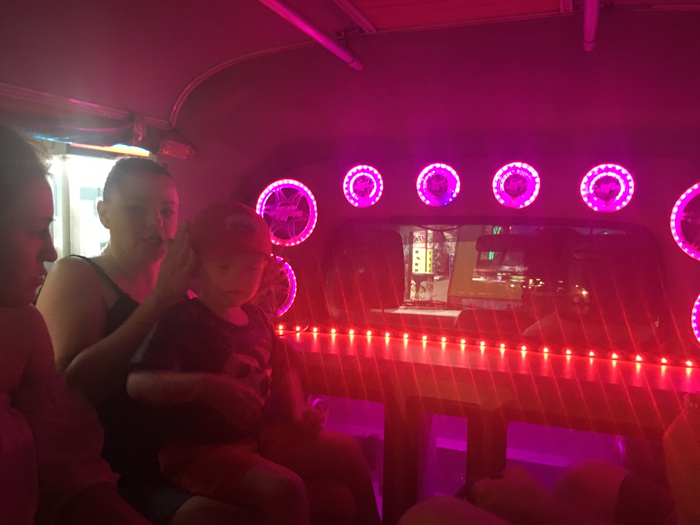 There are basic restaurants for picky kids like Molly Malone's pub, McDonald's and the Hard Rock Cafe. The tuk tuk are a must, especially at night when there is music playing and the tuk tuks are lit up. Our little ones absolutely loved them and called them disco tuk tuks.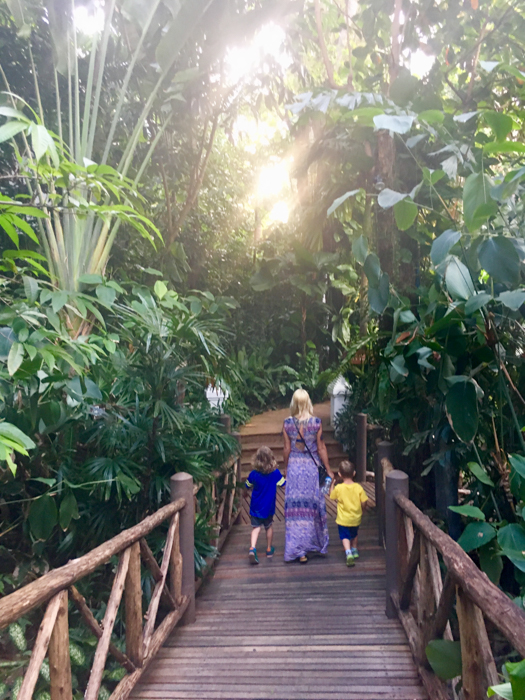 One restaurant I would recommend is "On The Rock", between Kata and Karon beaches. A bit more up market, with beautiful food and a fabulous location with a spectacular sunset. On The Rock is a short tuk tuk ride from Patong.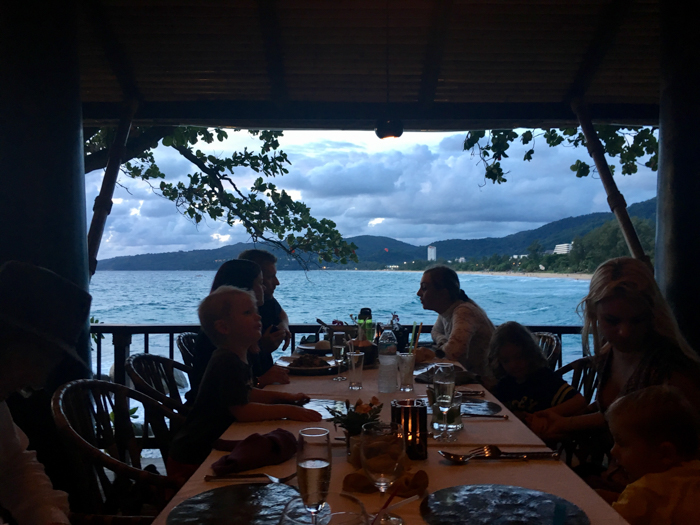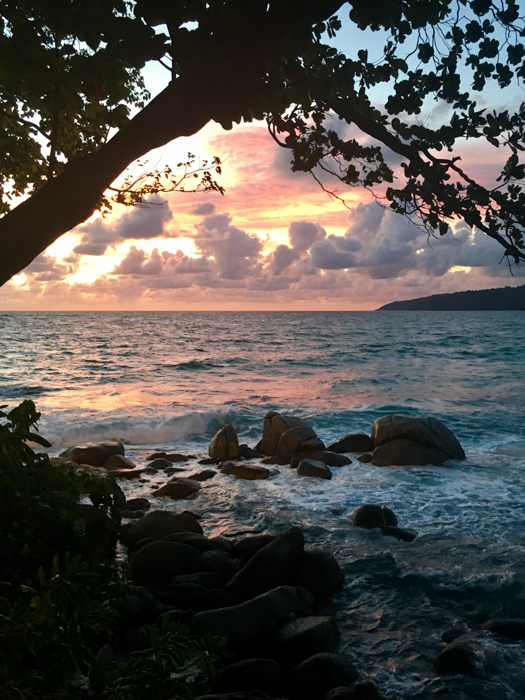 Patong Beach tips and images thanks to Caroline of Caroline_HarperTravels
Where to stay in Patong
Duangjitt Resort & Spa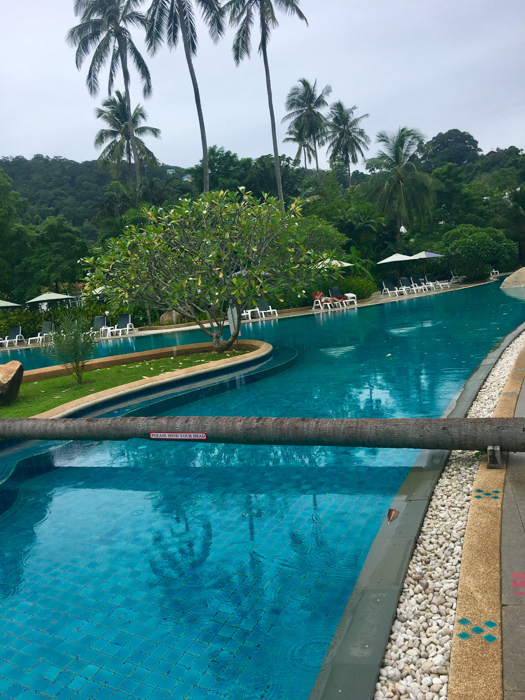 This large resort is a perfect spot for families on a budget. The grounds are massive with room for kids to run and play. It has the cutest kids' club we have ever seen and the breakfast was very good.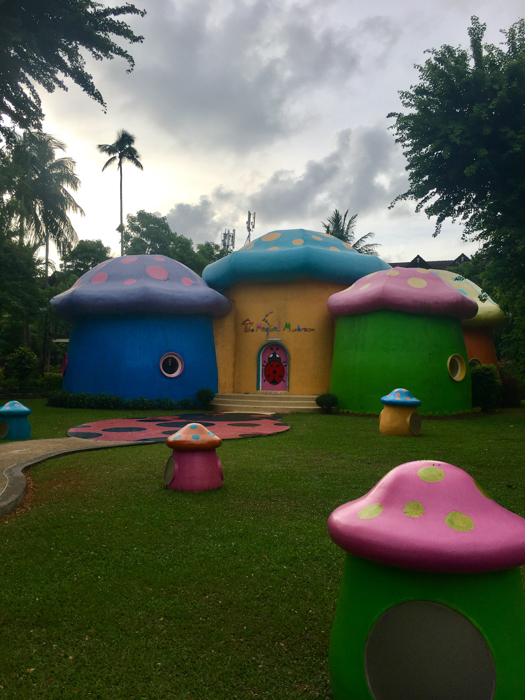 The resort has two huge pools, one is so large you can't see the whole thing without walking around, and it's also only about 30 metres to the beach, so super close for little legs. There is mini mart opposite the entrance for supplies and offers interconnecting and family rooms.
Find rates for Duangjitt Resort & Spa
Pra-Nang Villa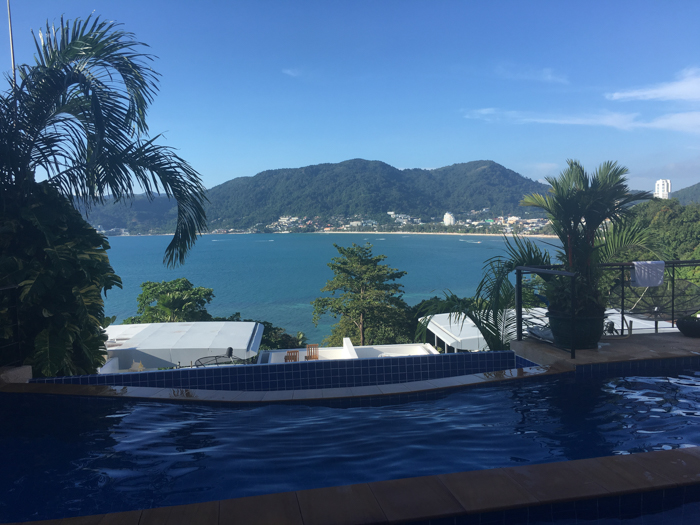 The villa was magnificent, with a view over Patong Beach. It came with a car and driver making it easy to go up and down the hill to the shops, beach, restaurants and markets. The villa was staffed, so breakfast was cooked and prepared for us each every day.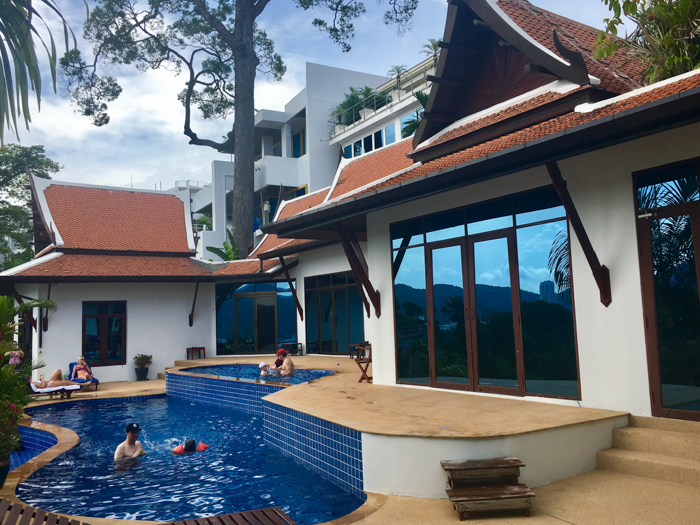 The five bedrooms all have ensuite, plus there was a two-level pool and games room with pool table and gym equipment.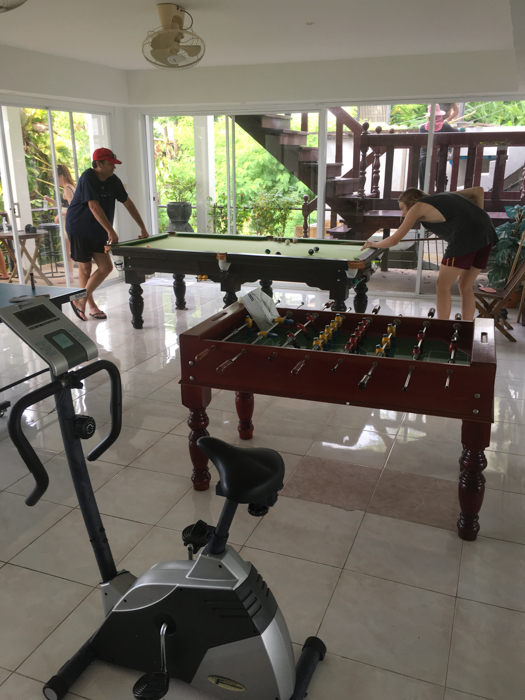 It was a more expensive way to stay, but we had a family of 11 staying, making it the perfect choice.
Get more info on staying at the Pra-Nag Villa here. 
Patong Beach accommodation and tips by Caroline of Caroline_HarperTravels
Holiday Inn Resort Patong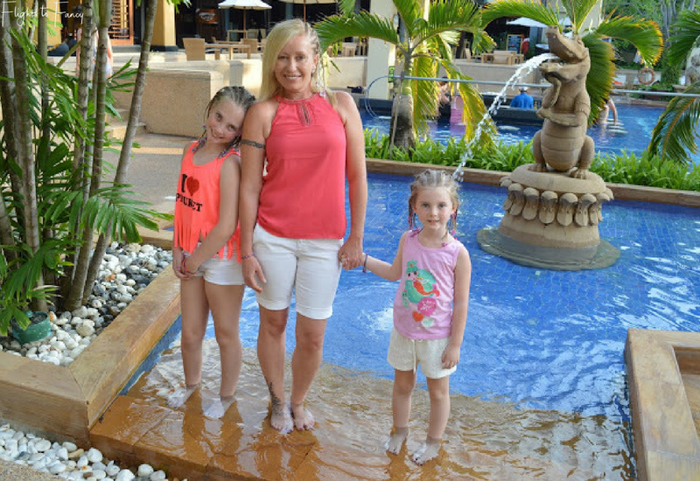 I know what you are thinking. Patong? That crazy party town? With kids? No, I'm not crazy. Indulge me for just a moment! Yes, Patong is known for the nightlife but it certainly does not exclude families. The trick is to pick the perfect accommodation so when the hectic pace gets too much for the wee ones you have a safe place to relax. Once you step through the gates of the Holiday Inn Resort in Patong you instantly feel the tension slip away. The kiddies will love the resort pool which is big enough to never fell crowded and the adults will love the swim up bar to indulge while keeping a watchful eye. Rooms are spacious enough to fit a family of four all in the one room and inter connecting rooms are available. Kids have their choice of a variety of activities at the Kids/ Club and the girls loved the Thai dancing class.
Step out onto the street and treat them to a delicious crepe from one of the many street vendors (with sprinkles of course!) and a visit to the beach, which is just steps away, is a must. Little shopaholics will love haggling at the many markets for a bargain and when the sun sets treat them to one Patong's many cheap eats. We loved Sweet Restaurant and they always produced a complimentary after dinner treat for the girls which was a wonderful touch.
If your little ones are Hello Kitty fans be warned there is a dedicated shop that we HAD to visit every night and dragging Miss C out without tears was a touch problematic!
Thanks to Allison Smith, Flights to Fancy
Get rates for the Holiday Inn Resort Phuket here. 
Find and compare accomodation in Patong here. 
Kata Beach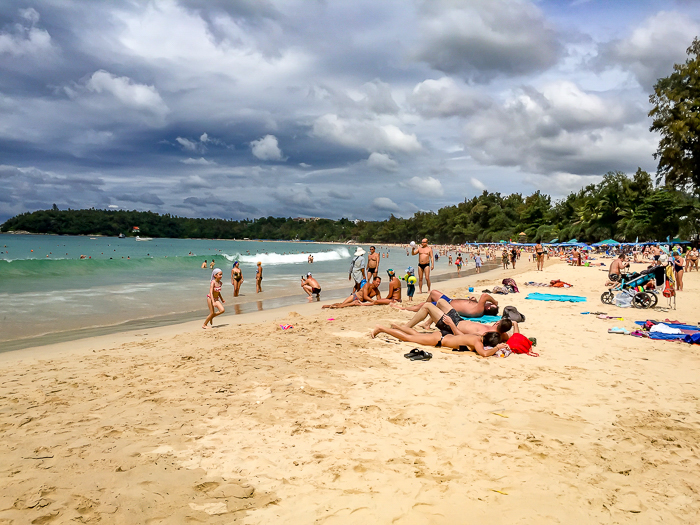 A popular location for surfing and diving, plus for families looking for a relaxing holiday on the beach. There are several restaurants, shops, activities and pretty views in the area.
Where to stay at Kata Beach
Kata Leaf Hotel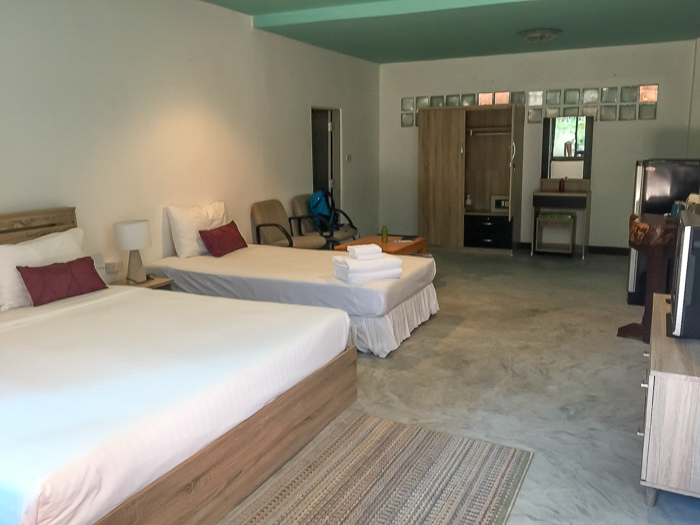 I loved Kata Beach's chilled out vibe and minimal party scene, which make it an ideal spot for families. The beach is sheltered by the bay, and it's calm waters were great for the kids. It was relatively clean, and a relaxing change from the busier beaches to the North. I didn't like the lack of sidewalks at the South end of town. At times it was a bit nerve-wracking walking the streets with the kids because of this. And although it's not crazy busy, the beach was still busy enough to attract it's fair share of hawkers selling everything from t-shirts to beer! I find it hard to relax when I'm constantly telling someone "no" (I have to do this enough with my kids!).
We stayed in a small hotel towards the south end of town, the Kata Leaf. The rooms were spacious and it was tucked away off the street, so it was nice and quiet. The best part was the covered patio in front of the room where we could relax in the evening while the kids slept inside.
Kata Beach images and accommodation thanks to Kyla Hunter, whereistheworld.ca
Get rates for the Kata Leaf here. 
Kata Noi Resort
We found Kata Noi, a small, quiet beach just south of more popular Kata Yai (Kata Beach) to be perfect for staying with our elderly parents and one-year-old son. The luxury Katathani Resort takes up most of the beach, but blends in to the background so you barely notice it.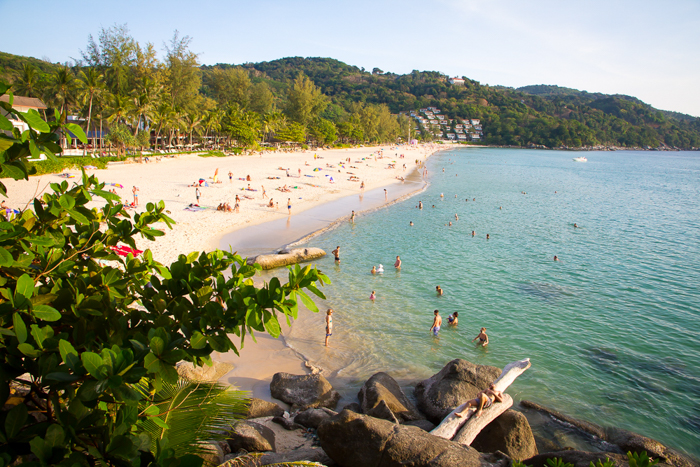 We loved staying at the small guesthouse Kata Noi Resort. We had access to the same gorgeous beach for a fraction of the price, and we had a private villa with swimming pool only a few minutes walk from the beach.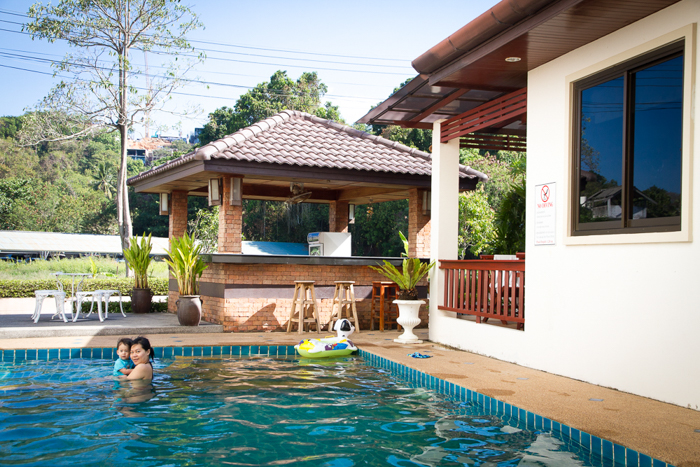 See here for more information on Kata Noi for families.
Thanks to Nick Kembel, Spiritual Travels
Get rates for Kata Noi Resort here. 
Find and compare accommodation in Kata Beach here. 
Karon Beach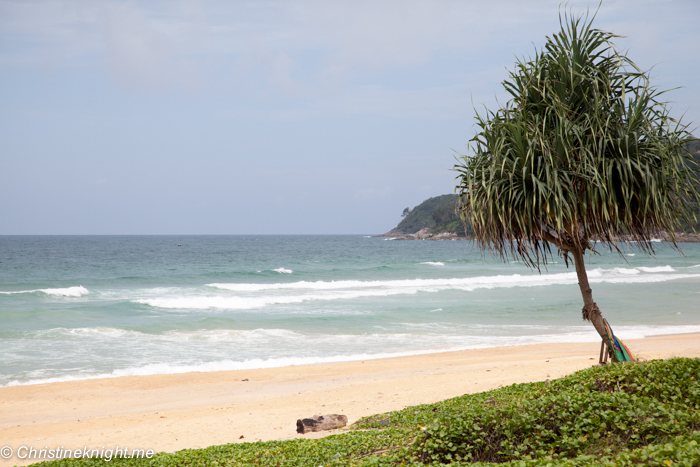 A relaxed beachside community with shopping, nightlife and a good choice of budget restaurants. There are plenty of beautiful resorts to choose from in the area, at budget-friendly prices.
The closest attraction is Wat Suwan Khirikhet. We spent a beautiful morning at the temple engaging with the monks and their pet chickens.
Where to stay at Karon Beach
Novotel Phuket Karon Beach Resort And Spa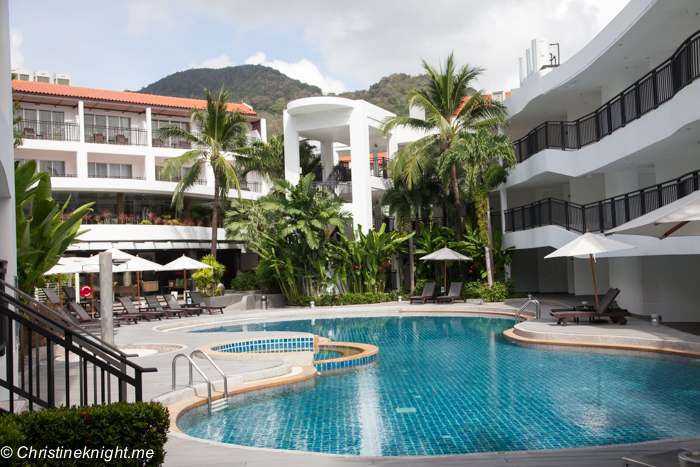 We highly enjoyed our stay at the Novotel Phuket Karon Beach Resort And Spa. The low-rise resort sprawls around three pools, with a distinctly jungle-feel to it thanks to all of the gorgeous plant life. The hotel features a kids' club, excellent breakfast with custom-made omelettes and five resorts.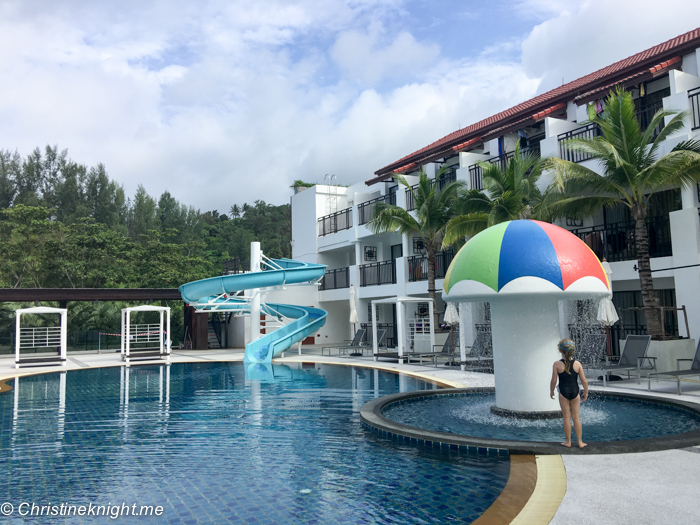 The Novotel Phuket Karon Beach Resort And Spa is extremely family-friendly. We found a tent in our bedroom filled with toys for our daughter to play with, she found a little treat on arrival and discovered a scavenger hunt trail to get her busy around the resort.
Read more about our stay at the Novotel Phuket Karon Beach Resort And Spa here.
Find and compare accommodation at Karon Beach here. 
Bang Tao Beach
The second-longest beach on Phuket is home to a mix of budget and mid-range hotels in its south end, luxury resorts in its central area, and five-star properties in its northern end. Bang Tao is a quiet spot with a few beach clubs and restaurants.
Where to stay at Bang Tao Beach
Dream Phuket Hotel & Spa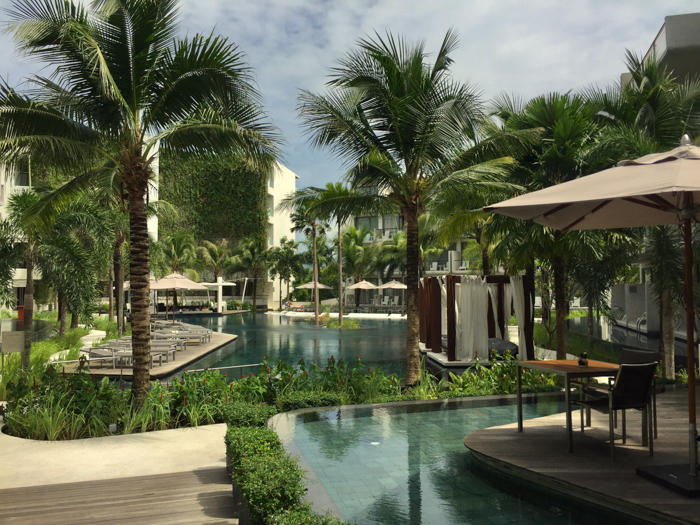 We arrived at the Dream Phuket Hotel & Spa late at night from our flight from Bangkok. Thankfully, the receptionist was very understanding that we were tired and checked us in quickly. During the short waiting time, we got cold wet towels to clean our faces – a lovely gesture.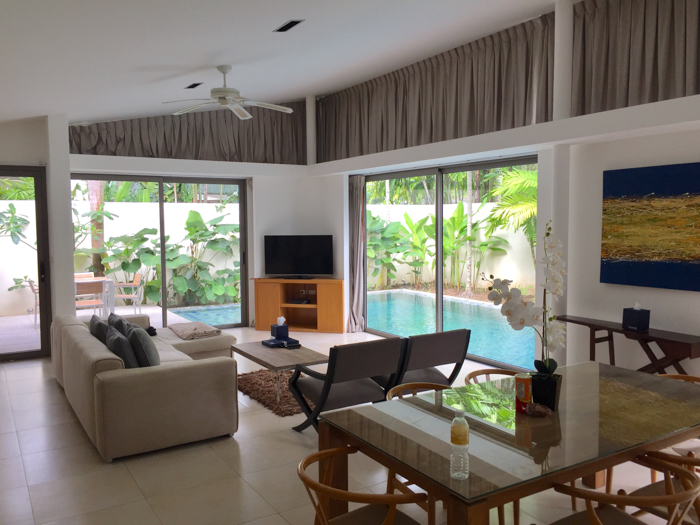 We had decided to splurge a little and got the three bedroom villa of the hotel with a private pool. And it was absolutely worth it. We could just open the sliding door of our huge living room and jump right into our own pool. An absolutely amazing experience with maximum privacy.
The hotel itself is in a very quiet location, a couple of km from the beach. They also have a beach club and a private shuttle that goes there every couple of minutes. For us it was fine since we didn't need to spend all day on the beach. The facilities of the hotel were all top notch – several pools, a fitness area and a really great breakfast.
Thanks to Mike of 197 Travel Stamps.
Get rates for Dream Phuket Hotel & Spa here. 
Find and compare accommodation at Bang Tao Beach here.
Mai Khao Beach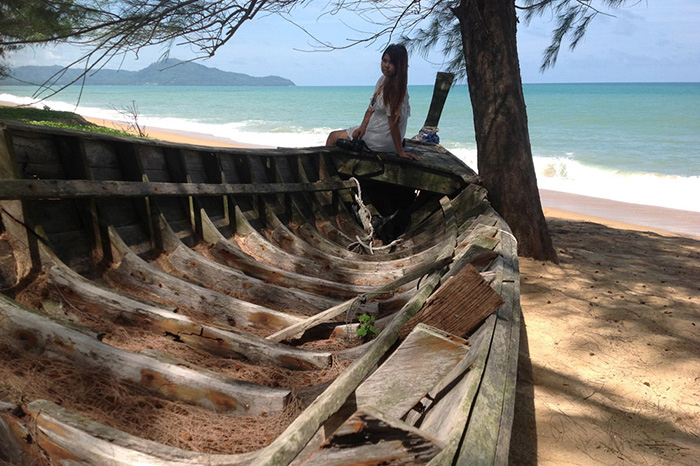 The longest beach in Thailand is a quiet, relaxing location for a holiday. All you'll find at Mai Khao Beach is a few luxury resorts and the Splash Jungle Water Park, making it the perfect spot to escape and do absolutely nothing. The majority of the beach lies inside the Sirinath National Park, where Giant Ridley Sea Turtles lay eggs between November and February.
Where to stay at Mai Khao Beach
Sala Phuket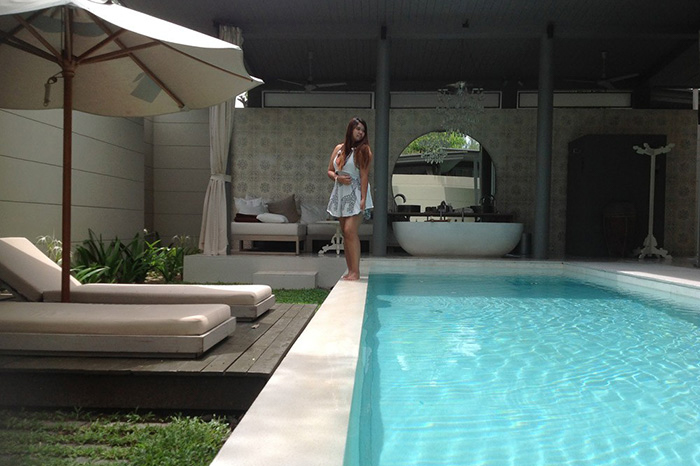 Phuket is mostly developed in the south, so for serenity and seclusion on arriving, I personally prefer to escape north from the airport. And here we would stay on Mai Khao Beach, an area which remains relatively unspoilt when compared to Phuket's more popular beaches. But seclusion does have its downsides, and there is very little entertainment or excitement in the area, so you'll have to make-do with the sea views, soft sands, and natural surroundings (although resorts will always offer the usual tours and excursions in the Andaman region).
There are only a handful of high-end resorts along Mai Khao Beach, and to date we have stayed in a couple, although the stand-out stay is undoubtedly SALA Phuket Resort & Spa. A rather fancy, boutique-styled escape, with private pool villas, and beachfront views.
Mai Khao images and accommodation thanks to Allan Wilson, live-less-ordinary.com.
Get rates on SALA Phuket Resort & Spa here. 
Compare accommodation at Mai Khao Beach here. 
Kamala Beach
Kamala Beach is located approximately 5km from Patong. It's one of the smaller towns in Phuket and is still a fishing village, even though tourism also makes up for the local's income. It's quieter and more relaxed here compared to other tourist areas in Phuket, and also a bit cheaper.
There's a lot of greenery in the area, giving it a jungle feeling. Kamala Beach is safe for children and a great place for snorkeling.
Kamala is not the place for parties and doesn't have as large range of restaurants as nearby Patong, for example. But, In short Kamala Beach offers everything for a relaxing vacation in Phuket.
Where to stay at Kamala Beach
Keemala Phuket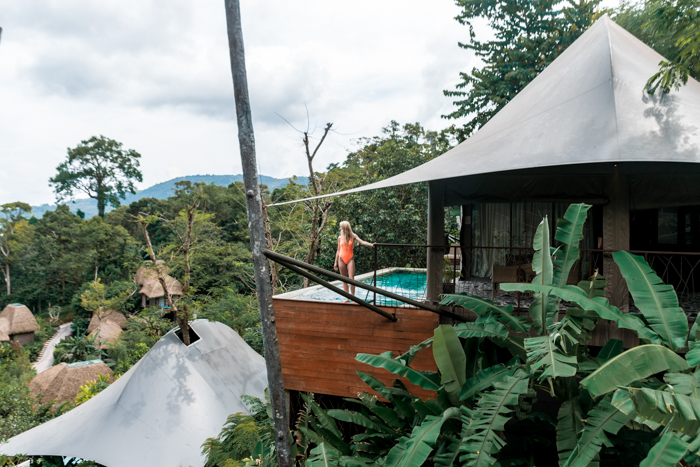 If you want to spice things up, I really recommend staying at the luxury resort called Keemala, which is just a few minutes driving upwards from the beach. Keemala offers that jungle experience as you'll be staying in villas located in the middle of the jungle with private pools, spa and delicious food.
Thanks Alex at swedishnomad.com for the Kamala Beach tips and hotel recommendation.
Get rates for Keemala Resort here. 
Compare accommodation in Kamala Beach here. 
Rawai Beach
Recognisable for the long-tailed fishing boats anchored along it, Rawai Beach is a great location for island-hopping to nearby Coral and Racha islands. It's a quiet area with a few shops and restaurants, and is located close to attractions such as Promthep Cape and Phuket Big Buddha. Rawai Beach is renowned as an excellent location particularly for families.
Where to stay at Rawai Beach
Find and compare accommodation at Rawai Beach here. 
Surin Beach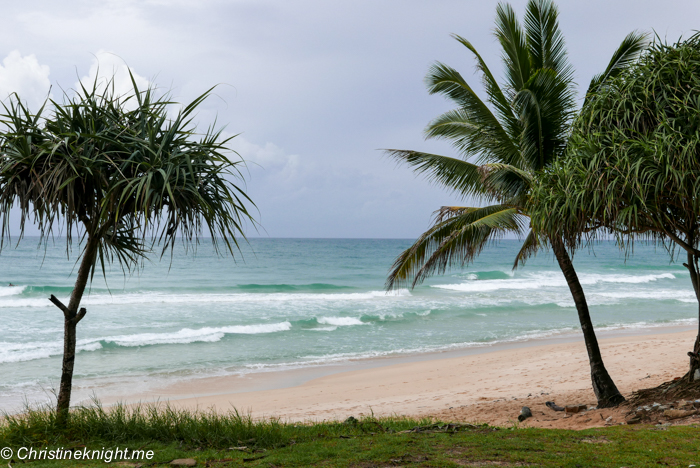 We stayed in this quiet town and enjoyed its peacefulness. Surin Beach doesn't have much in the way of restaurants or things to do in the area, but does have a beautiful beach and some lovely resorts to stay at.
Where to stay at Surin Beach
Novotel Phuket Surin Beach Resort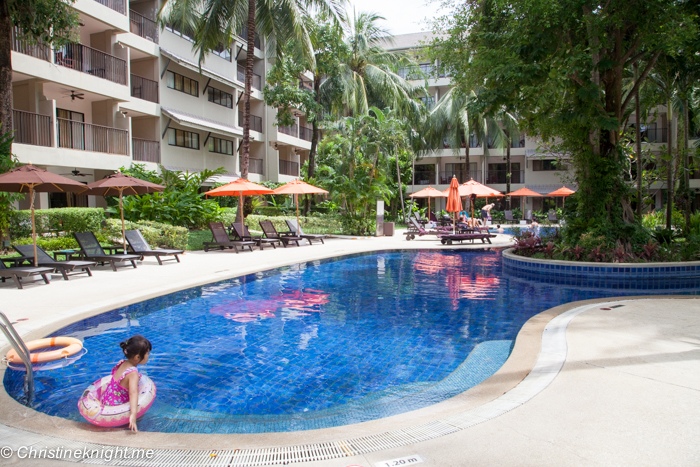 We stayed at the Novotel Phuket Surin Beach Resort, a 4-star resort is a short walk from Surin Beach, about 25 minutes from Phuket airport. The resort is large without feeling overwhelmingly huge – it's big enough to have a lot of great facilities, but small enough to get to know the staff and for them to learn our names. The incredible buffet breakfast has something to suit everyone, the pools are massive and beautiful, and the kids' club offers plenty of activities.
Read more about our stay at Novotel Phuket Surin Beach Resort here.
Find and compare accommodation at Surin Beach here. 
Phuket Town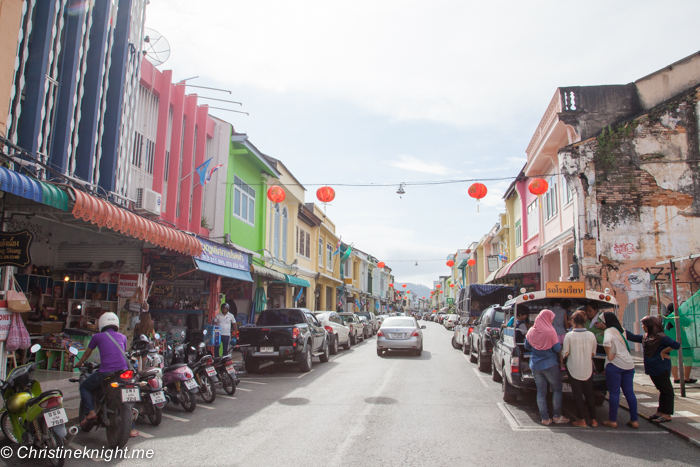 The urban centre of the island, Phuket Town is a unique location with pastel coloured buildings lining its streets, great restaurants, shops and attractions such as the Phuket Trickeye Museum. Staying in Phuket Town is great for getting a local experience.
Where to stay in Phuket Town
Find and compare accommodation in Phuket Town here. 
Naithon Beach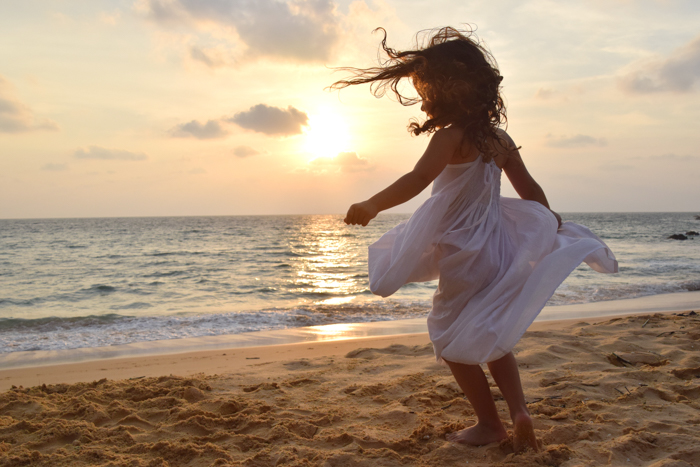 Phuket's Naithon is a sleepy beachside village, away from the hordes at the popular resorts town.  One of the last bastions of undeveloped loveliness on the island, Naithon offers a taste of Phuket as it was a couple of decades ago, and visitors won't find much more than a gorgeous beach, shady trees, a few seafood restaurants and a hotel or two. While the quiet might not appeal to some people, it's exactly the kind of place we love, because sand, sea and sunshine are all we need to be happy.
Where to stay at Naithon Beach
Pullman Phuket Arcadia Naithon Beach Resort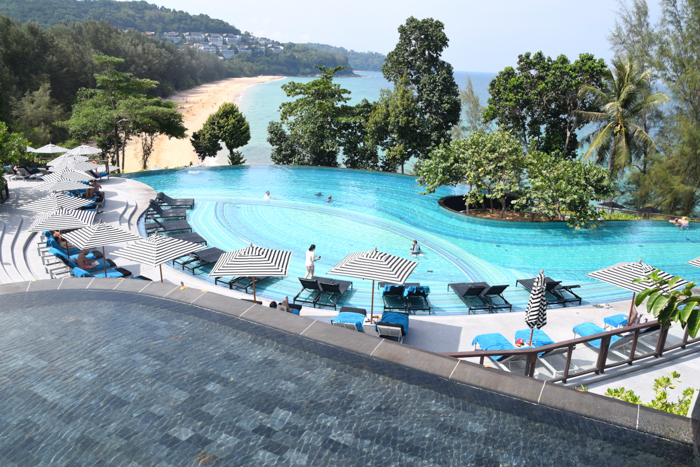 The Pullman Phuket Arcadia Naithon Beach is a jaw-dropping beachfront resort and without doubt, our favourite hotel in Phuket. Just 10 minutes from the airport, the resort is a place where gracious Thai hospitality meets absolute luxury. Accommodation is light, chic and spacious, with separate living and sleeping quarters that are perfect for families.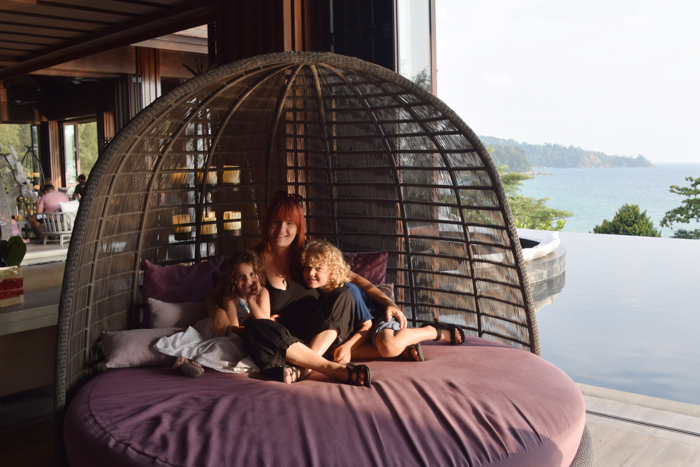 There's a choice of amazing restaurants, two pool zones, one near the kids' club as well as an infinity pool that offers what must be some of the most spectacular pool views in Phuket. Speaking of the kids' club, with computer games for my eldest and a ball pit for my little one, it was a hit with both. Offering peace, tranquility and the right amount fun, this is a resort that nails it on every level.
Thanks to Aleney at Boyeatsworld.com.au for the tips and hotel recommendation.
Get rates for the Pullman Phuket Arcadia here. 
Tips for visiting Phuket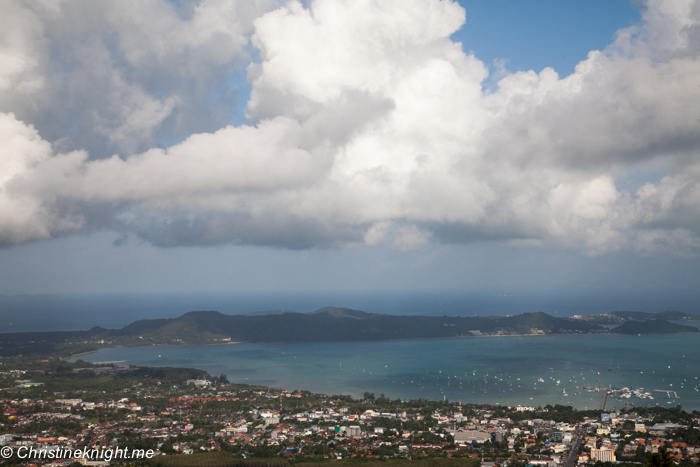 What to avoid
Please don't ride elephants, watch an elephant show or have your photo taken with an animal on the street (such as monkeys). These animals are treated cruelly and participating in these activities enables the businesses to continue to run. More info on animal cruelty in Thailand here.
When to visit Thailand
We visited Phuket at the end of monsoon season (early October), and did experience quite a lot of rain. The rain was mostly in the mornings and late afternoon/evening, however, so there was still enough of the day that was try to get out and enjoy.
What to pack
Mosquito repellant
Sunscreen
Scarf to cover shoulders if visiting temples
Loose, light layers
Hat, swimmers, sunglasses, goggles
Comfortable walking shoes
What to wear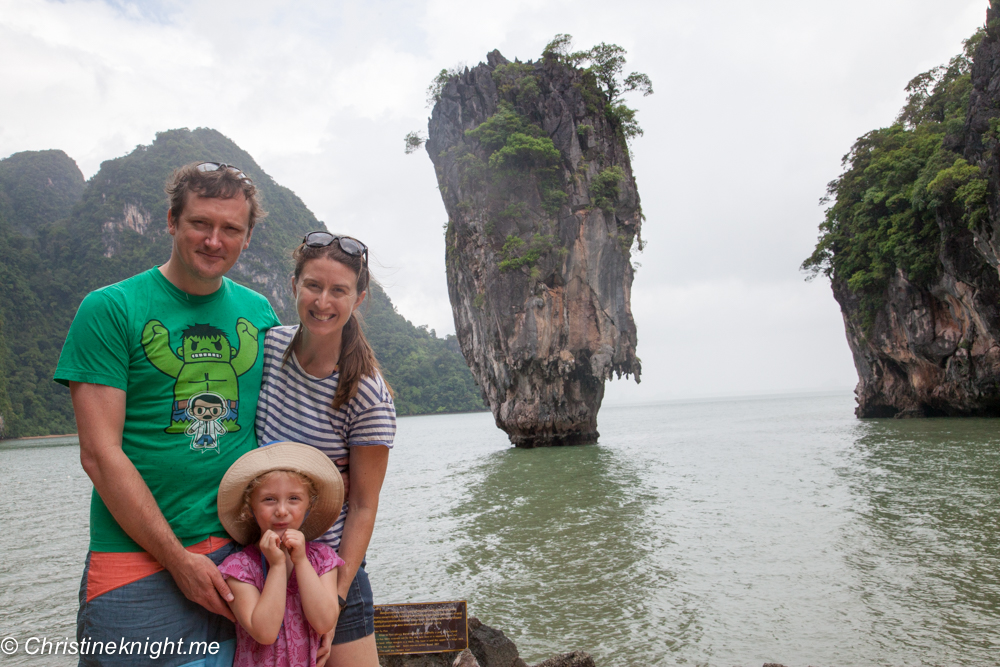 The Thai people tend to dress quite conservatively. Tourists can wear shorts and tanks tops, but avoid showing too much skin when you're not at the hotel. If you're visiting a temple, wear pants or a skirt that covers your knees. Some temples will also require shoulders being covered.
Food and Water in Thailand
Take care when eating and drinking water in Thailand. Do not drink water from anywhere other than a sealed bottle in Thailand, or drink anything that comes with ice. Do not eat fresh fruit and salads as they have been washed in tap water. You could get seriously sick if you do. Only eat cooked food and fruit that you can peel yourself.
Money in Thailand
1AUD is about equal to 30THB. A plate of Thai food at a local restaurant will cost about 50-60THB.
Getting around
Common forms of transport
Red buses: We caught one and it cost 40THB for the three of us. It's basically a small bus with the back area wide open. Please jump on and off when they need to.
Tuk-tuk: Around 100THB for a short distance. Ask for the cost in advance and wedge kids in the middle, tight.
Taxi: Arrange the amount in advance. Call for a taxi from hotels.
Hire car and driver: We hired a car and driver to take us to Old Phuket Town and Big Buddha. It was quite pricey, at 700THB an hour, with a minimum of three hours plus the fourth hour for free.
What to do and see in Phuket

Phuket attractions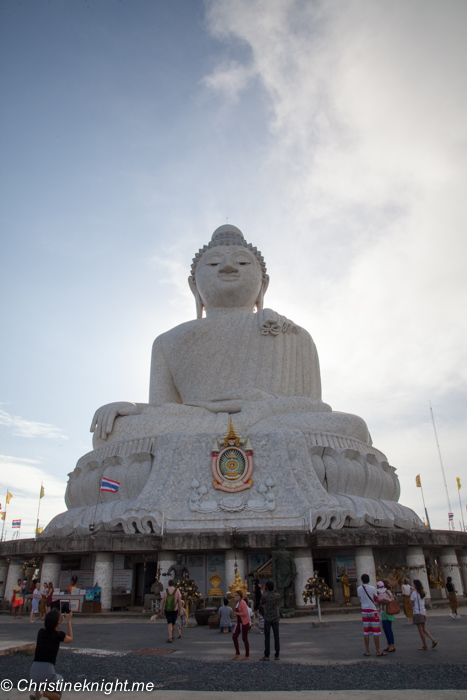 From Old Phuket Town to the Big Buddha and beautiful Wat Suwan Khiri Khet temple, there's plenty to see and do in Phuket if you get sick of swimming at the beach!
Read more about our favourite attractions and things to do in Phuket here.
Phuket Day Trips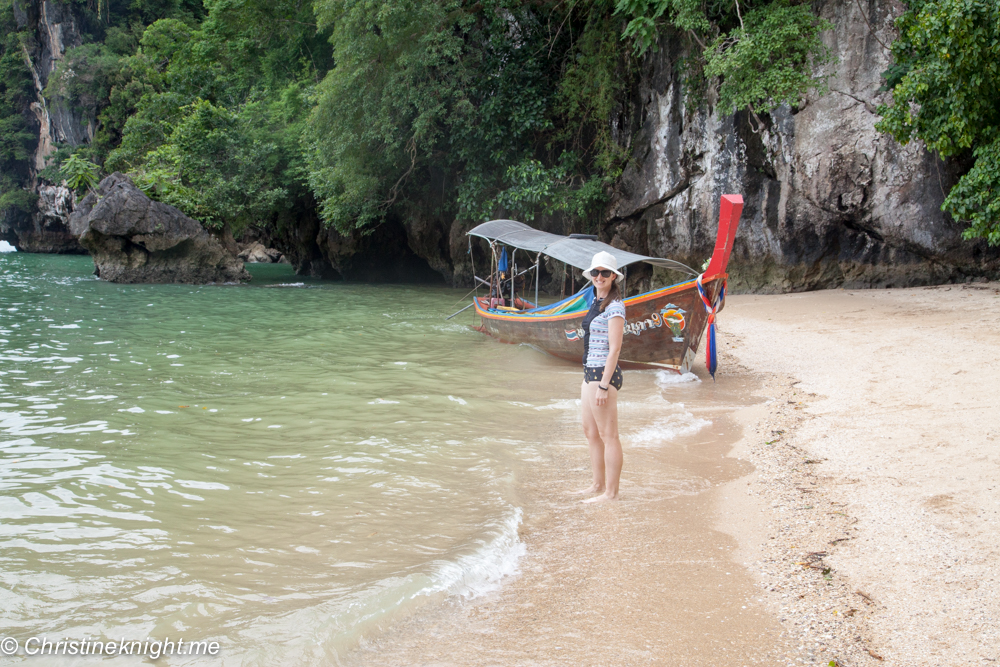 We took a magnificent day trip to Phang Nga Bay, also known as the James Bond Island tour.
Read more about our Phang Nga Bay tour here. 
Other popular day trips include Phi Phi Islands with Maya Bay and Monkey Beach, Similan Islands, Coral Islands, Racha Islands, Khao Lak,  Koh Yao Yai and Koh Yao Noi.
Phuket with kids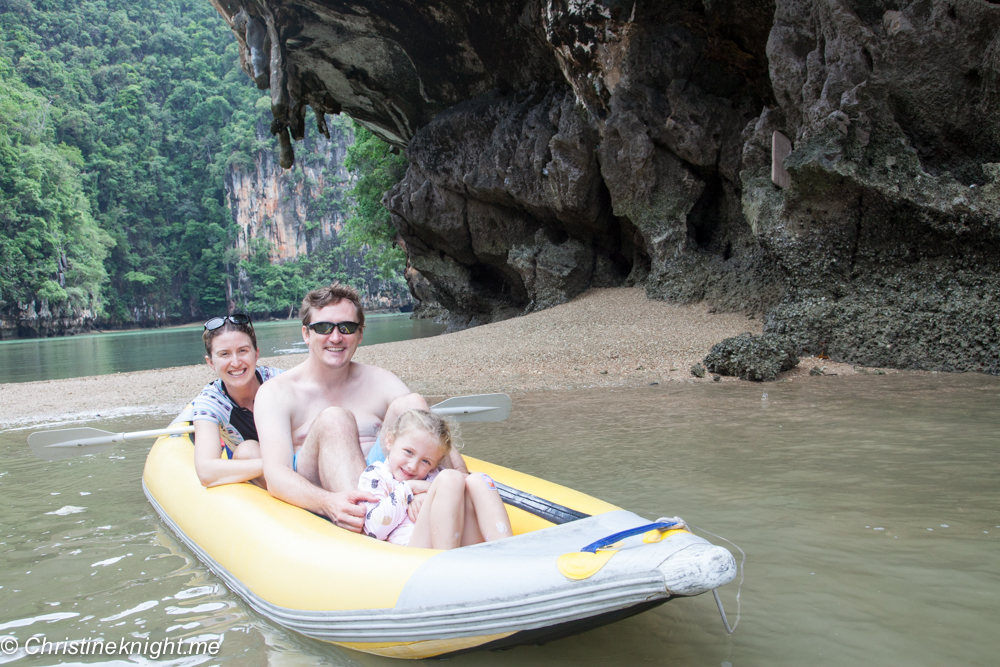 Phuket is an excellent choice for a family holiday. We highly enjoyed our vacation here with our daughter, who was five years old at the time.
Tips for visiting Phuket with kids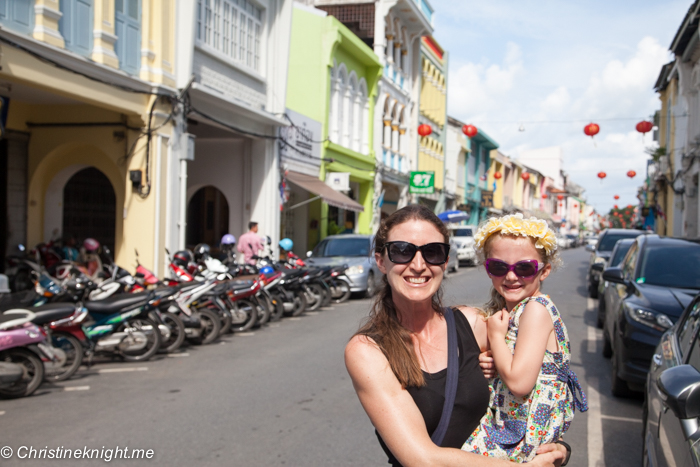 Most hotels are family-friendly, so it's not hard to find a resort with beautiful pools and catering to families. Check out the hotels above as a starting guide.
What to look for: pools with slides or shallow ends, kids' club, kids' meals, family activities and a safe location away from nightlife.
Most upmarket resorts will offer western food on the property, making it easy for families with picky kids to make sure they still eat something if they won't want to try the local cuisine.
Pick up sand toys for a few dollars from cheap stores near the beaches and use them both at the resorts as well as in the sand. We got endless hours of amusement for about $2 AUD.
Leave the resort! It can be so easy to just stay inside the property and relax – and never leave the resort. I get it. Travelling in a foreign country with kids can be daunting. However, kids will love seeing what local life looks like in Thailand.
My best memory of our Phuket stay was when we visited Wat Suwan Khiri Khet temple in Karon and my daughter struck up a friendship with the local monks over their pet chickens, despite neither party being able to speak the other's language. It's moments like this that really make travel memories special for us.
Read more about things to do in Phuket with kids here.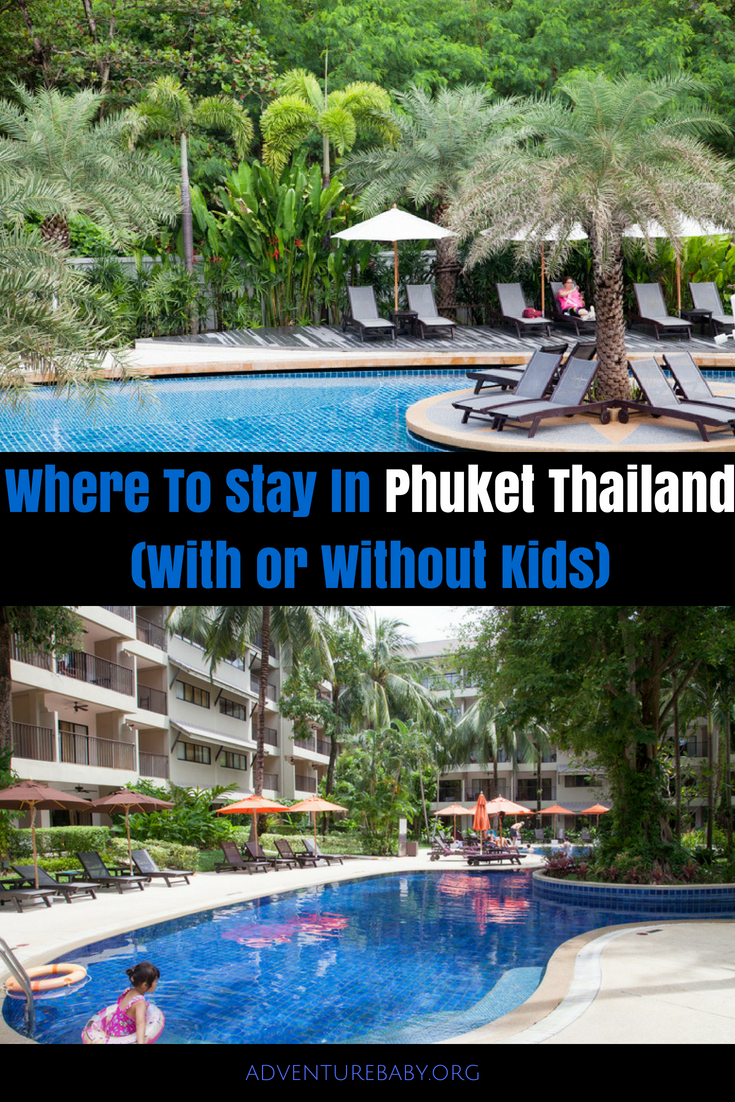 Disclaimer: this post contains affiliate links. If you book a hotel through some of these links, I will receive a small referral commission at no extra cost to you. Thank you for supporting Adventure, baby!