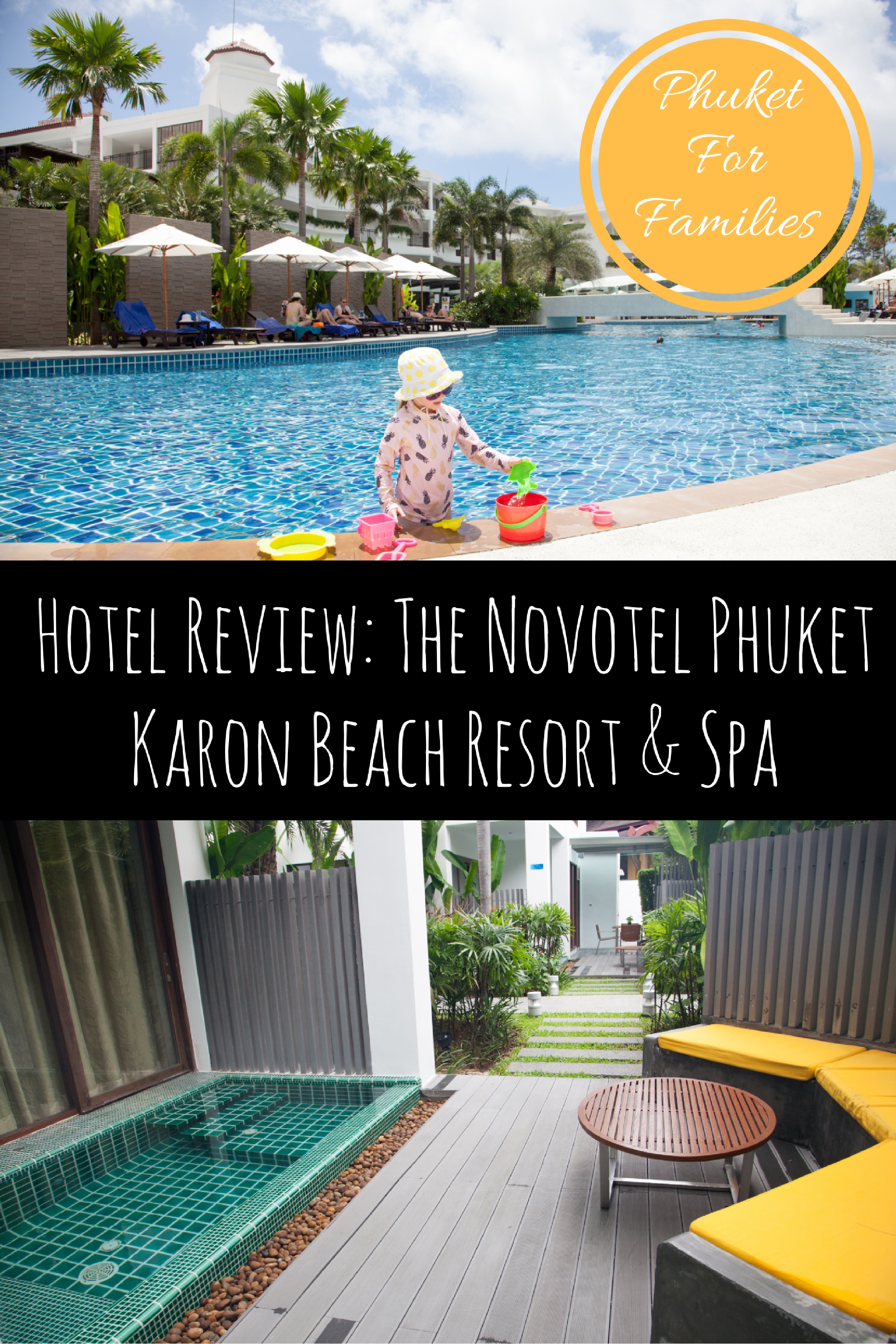 When choosing a Phuket hotel to relax and indulge with the family, the Novotel Phuket Karon Beach Resort and Spa is an ideal choice.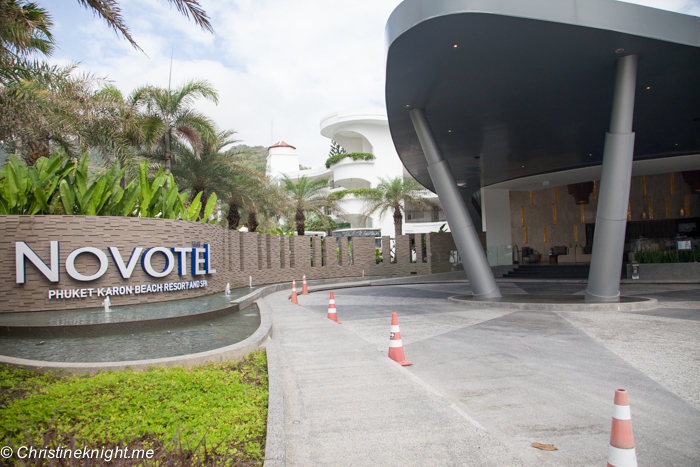 This beautiful Phuket resort has a fantastic location for travellers wanting to be close to tourist attractions such as the Big Buddha, but far enough away to feel like you're staying in a small village. Really, it's the best of both worlds.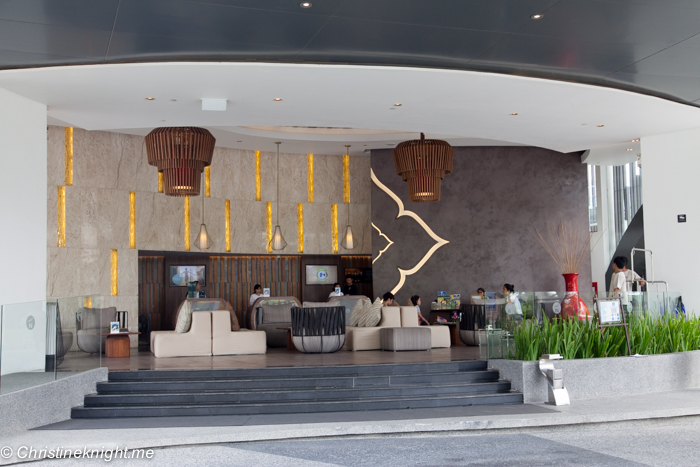 The Novotel Phuket Karon Beach Resort and Spa is about an hours drive from Phuket airport, 10 minutes from Patong, and directly across the road from gorgeous Karon Beach. The low-rise resort sprawls around three pools, with a distinctly jungle-feel to it thanks to all of the gorgeous plant life.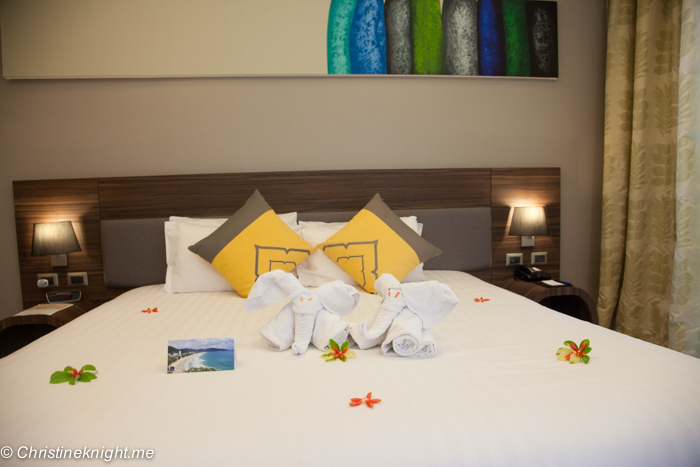 Our Plunge Pool Suite was just divine. We had a main bedroom with a king bed plus tent for the little one to play in, overlooking our own private plunge pool. Swoon.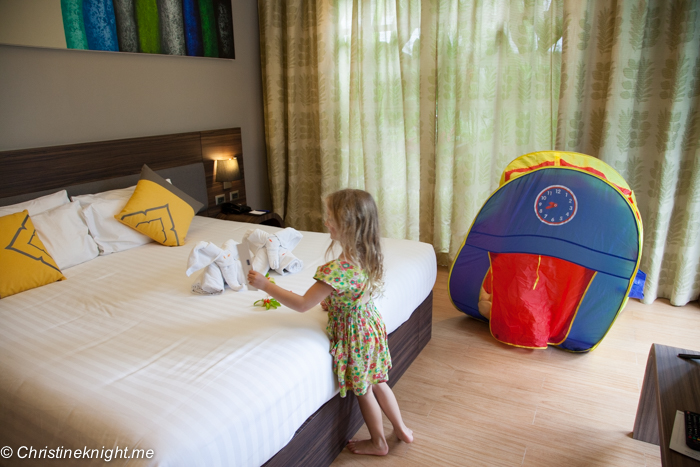 The connecting living area had a rollaway bed for the kiddo to sleep in, but she often ended up sleeping in the big bed with us.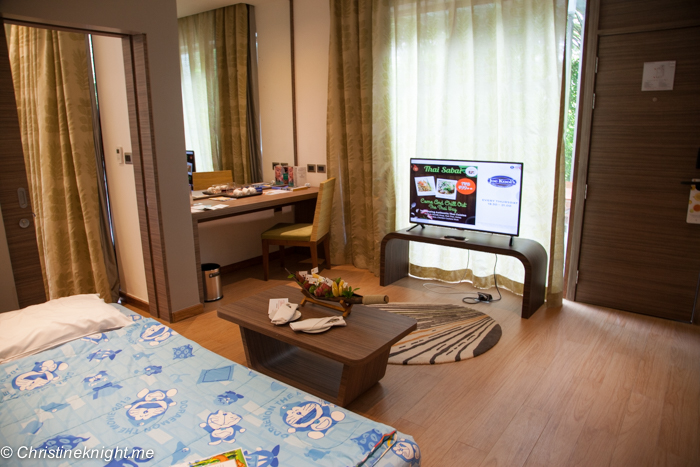 The little details told us loud and clear that families were incredibly welcome at the resort. The tent in our bedroom was filled with toys for our daughter to play with, she found a little treat on arrival and discovered a scavenger hunt trail to get her busy around the resort.
Phuket is crazy hot when we visited, so the powerful air conditioning was very welcome! Our room also featured a massive bathtub, rain shower, free wifi and tea and coffee making facilities.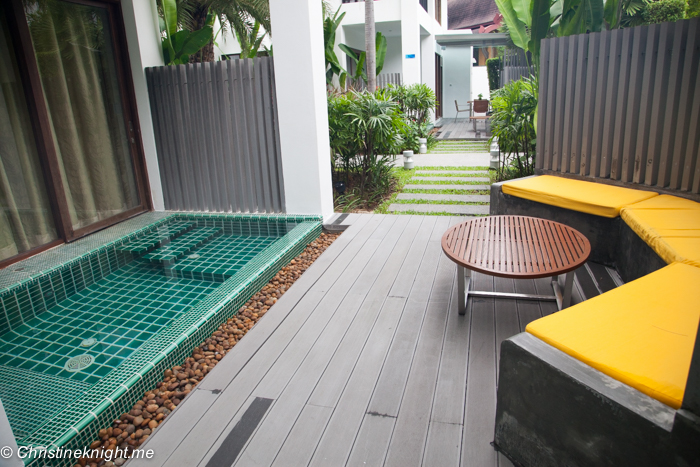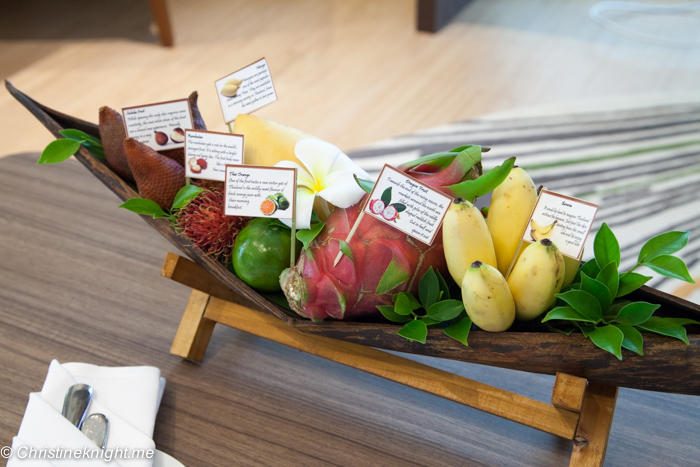 Each morning of our three-night stay we enjoyed breakfast at the Horizon Cafe, where a buffet served up Asian and international cuisine.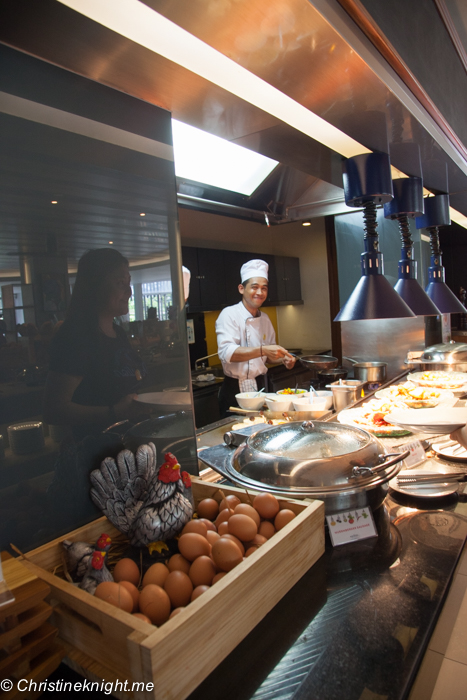 My fave was the omelette station, but I also couldn't resist the pancake machine. There was a wide variety of food to try: pastries, bread, brioche, muffins, yogurts, cereals, fruits, salad, cheese, pancakes, crepes, sushis, congee, stir fried noodles, fried rice … there wasn't enough time to try it all.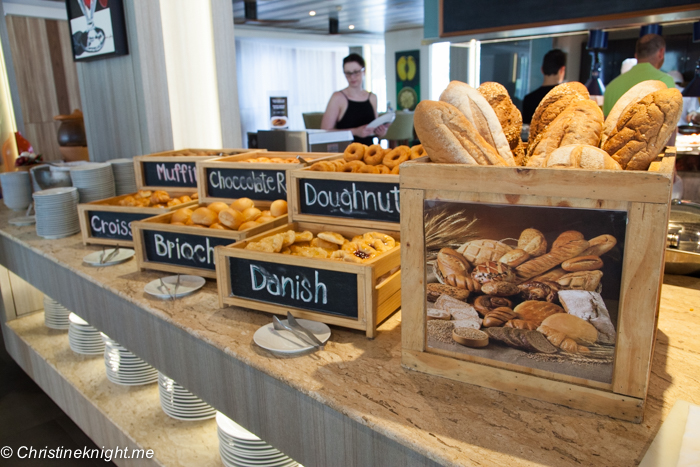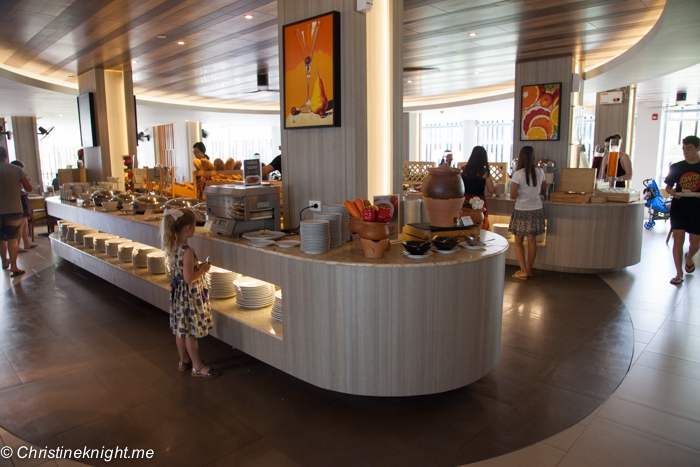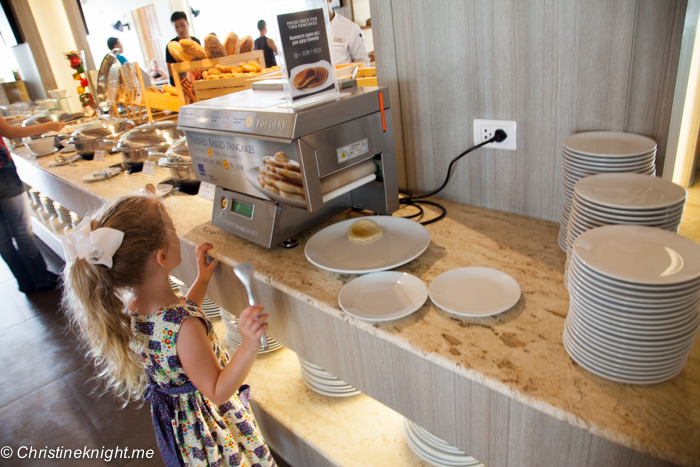 The resort has five restaurants including the Horizon Cafe. During the day, we enjoyed lunch at Joe Kool's Poolside Grill, where our choices include traditional Asian cuisine or more Western fare – perfect for fussy little eaters like our daughter.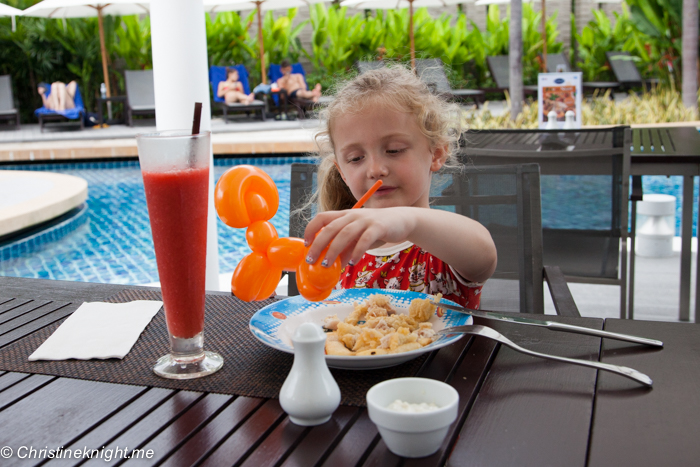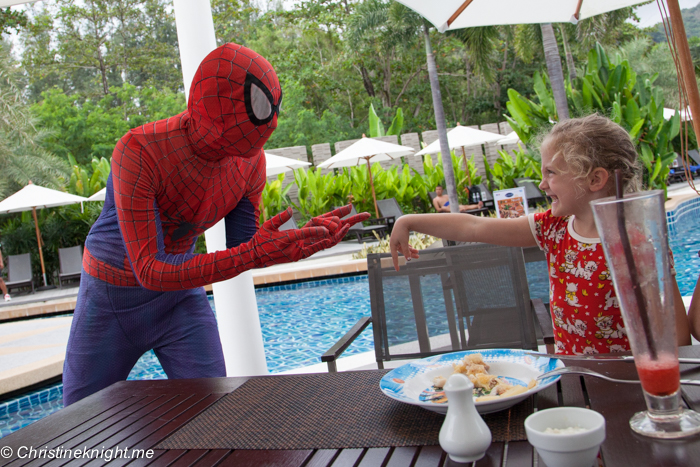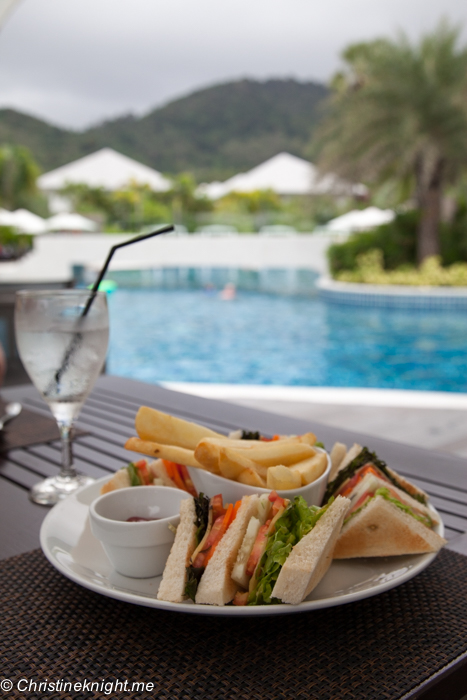 One evening, we indulged in a fancy dinner at TAi restaurant, where we were served upmarket, traditional Thai cuisine.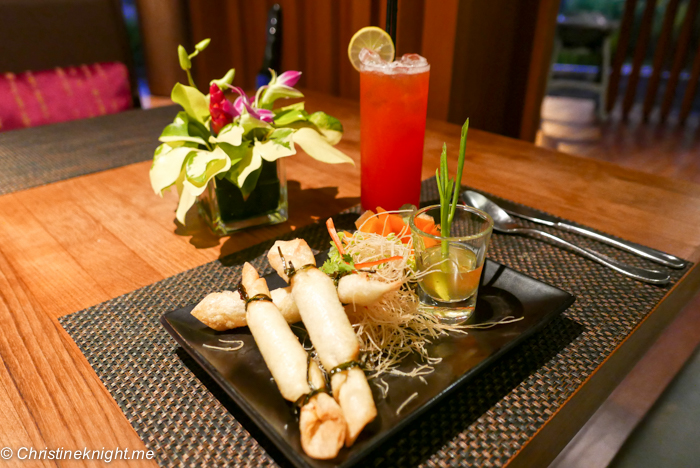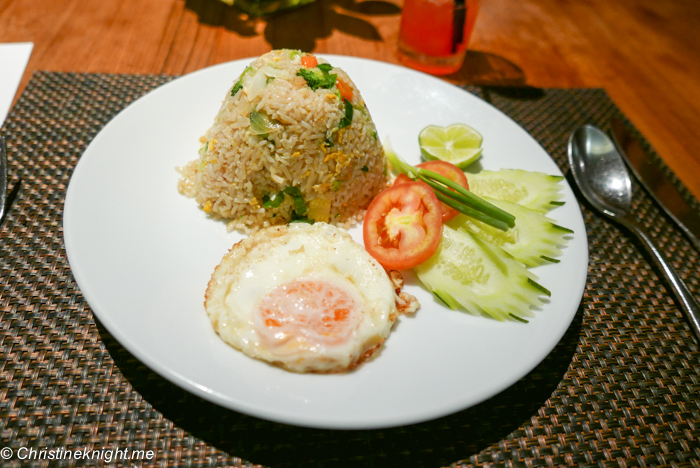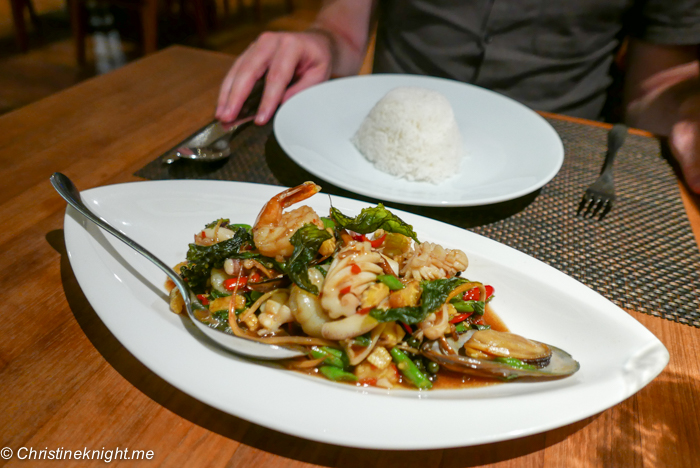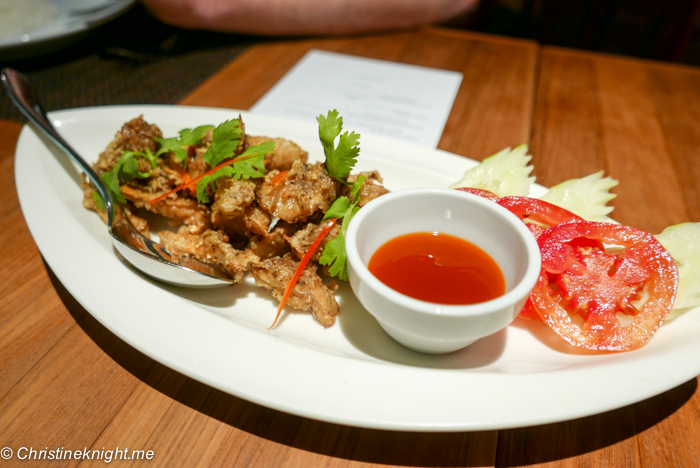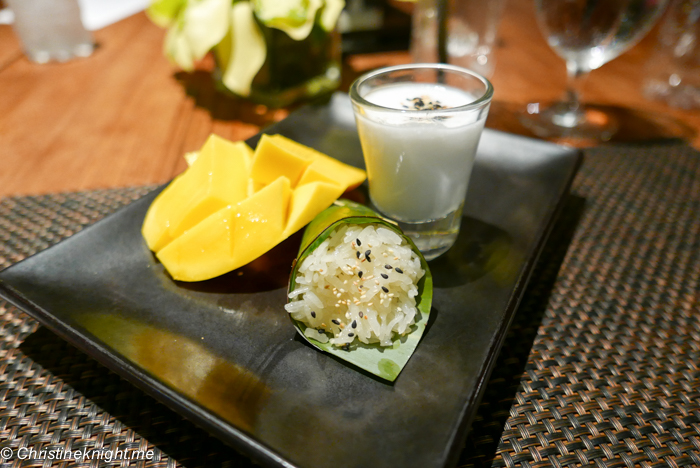 While the husband and I love all the Thai food our fussy daughter is happy to dine on fish and chips, pasta and very cheesy pizza.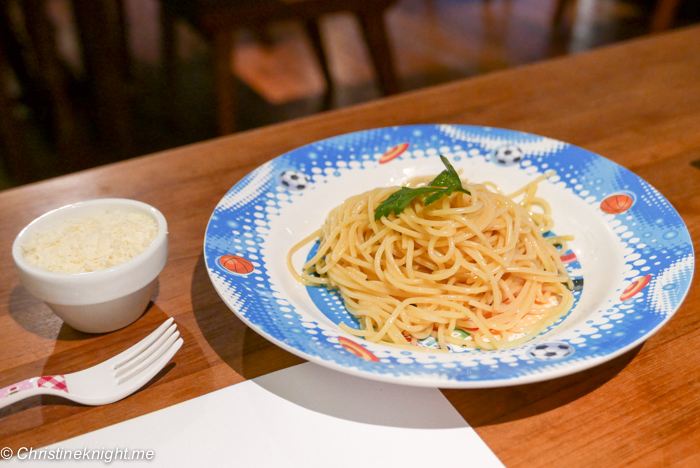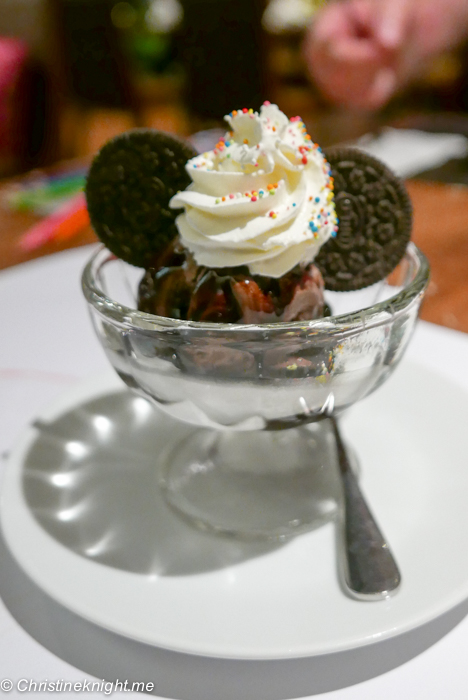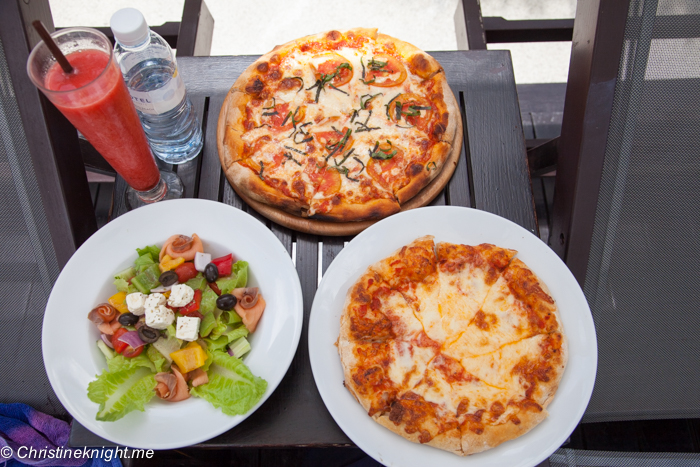 We dined almost every meal at the resort and thought the prices were extremely reasonable. An average adult meal would cost around 250THB (around $10AUD), and we were extremely happy with the quality of the food, as well as of the resort itself.
As you can't drink tap water in Thailand, the hotel provides plenty of complimentary bottled water in the rooms every day. If you dine at any of the restaurants, however, and ask for water, you'll be charged 45THB for it. A small amount, but you can also just carry the bottles from your room around with you for free.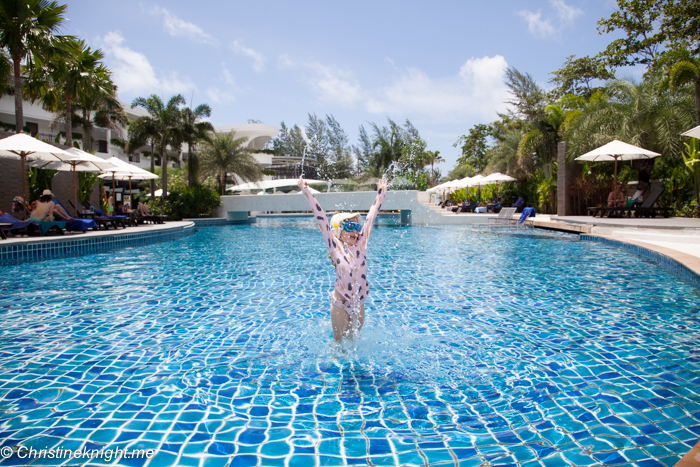 There are three gorgeous pools to keep visitors cool. The main pool, the Lagoon, has a swim up bar and fun activities during the day such as the "walking on water" blow up balls, or water volleyball.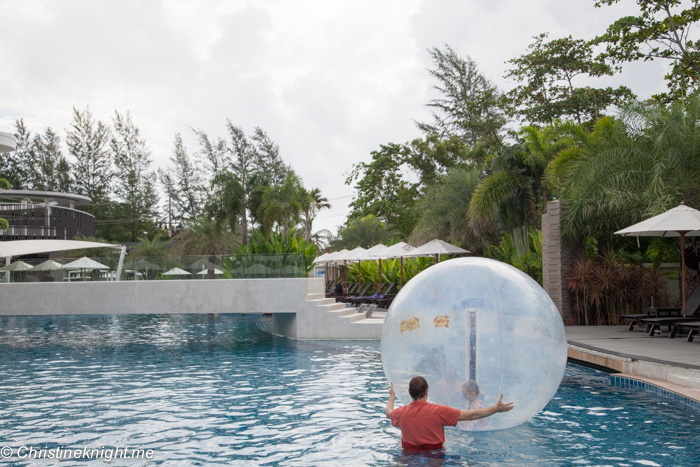 The Oasis Pool is quiet, set in a secluded area with a jacuzzi.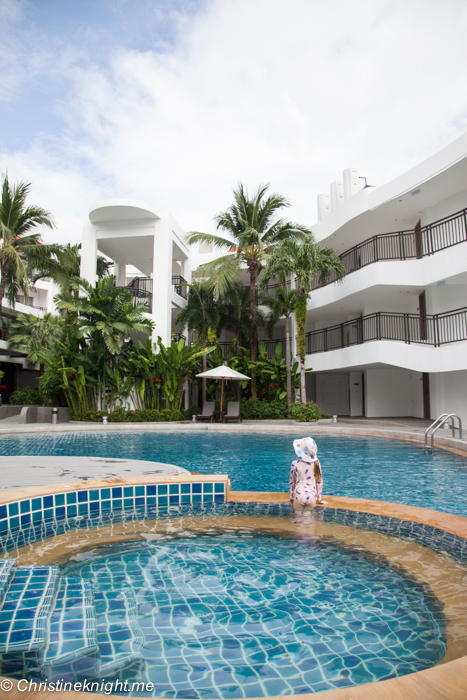 Lastly there is the Kids' Pool, where a twisting waterslide and mushroom shower have been built to entertain the little ones. The slide is sadly closed for renovation, but the pool is so shallow that it's still a fave.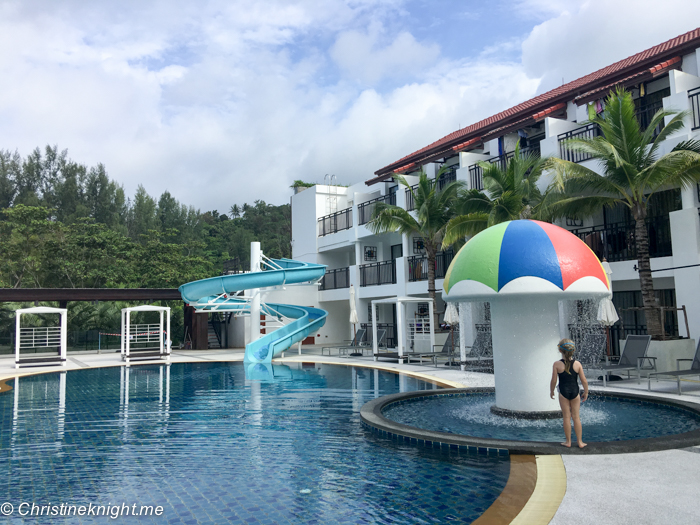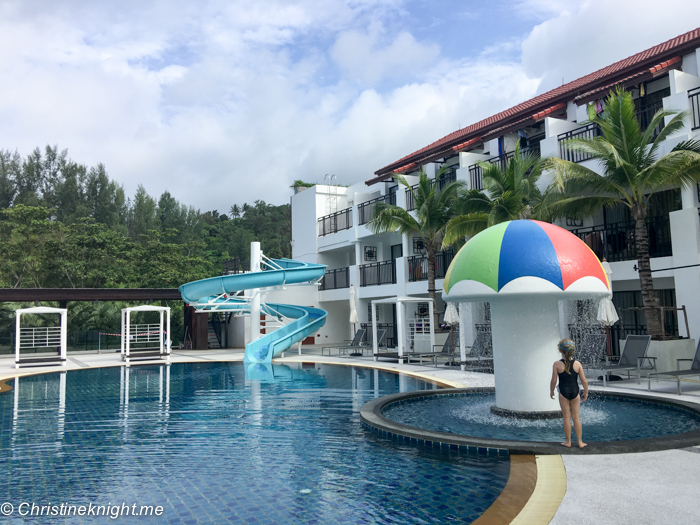 When the heat gets too much, there is the fantastic kids' club, Kids World, to provide entertainment.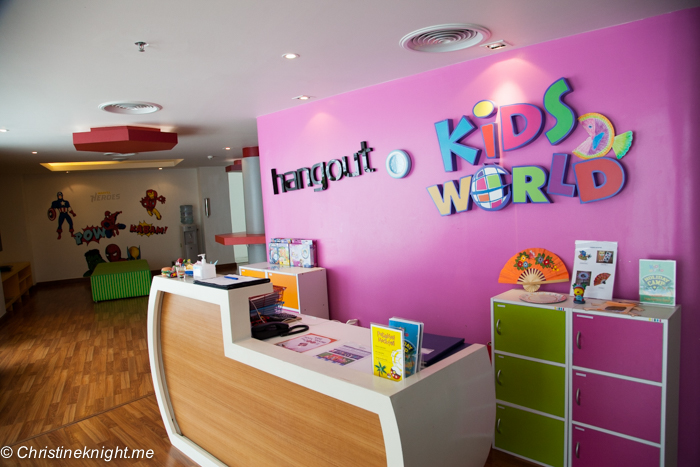 Parents are welcome to join their kids, or drop them off if they are over four years of age.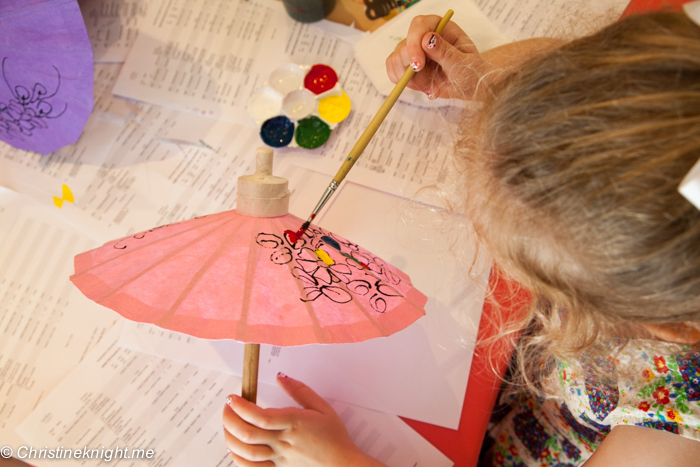 Daily scheduled activities run to keep kids amused, such as umbrella painting, fan painting and pop up card making – or kids can just play with the toys, take time out watching a movie and play video games (this was a huge hit with the dads!).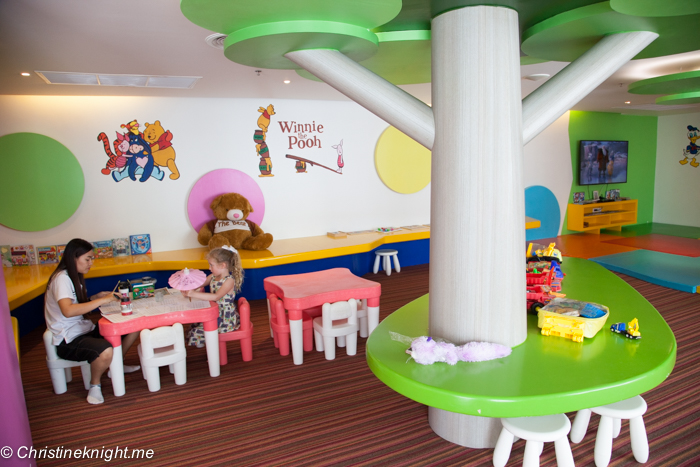 Kids who enjoy cooking can try a pizza making class. We've been cooking a lot at home so this was a fun activity to try. Cheese made her own pizza from kneading the dough to putting on the toppings, placing it in the oven, and then, of course, eating it when it was done.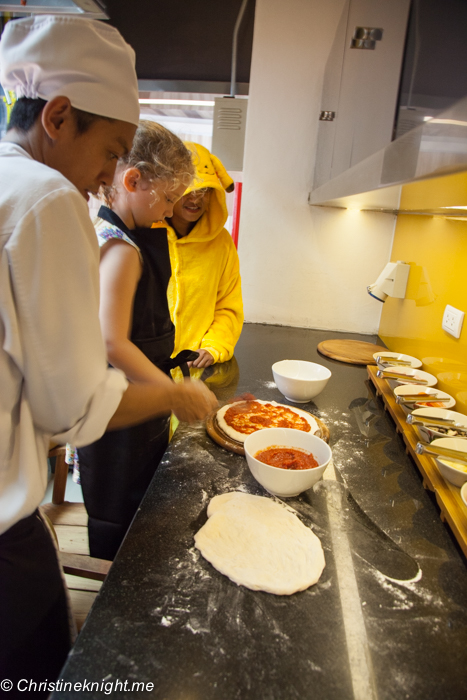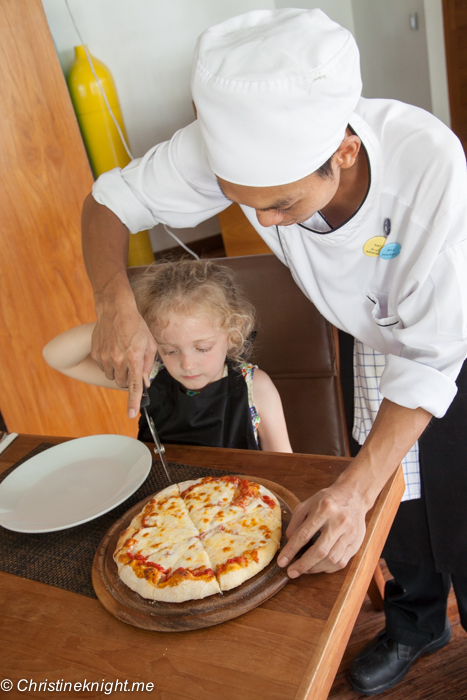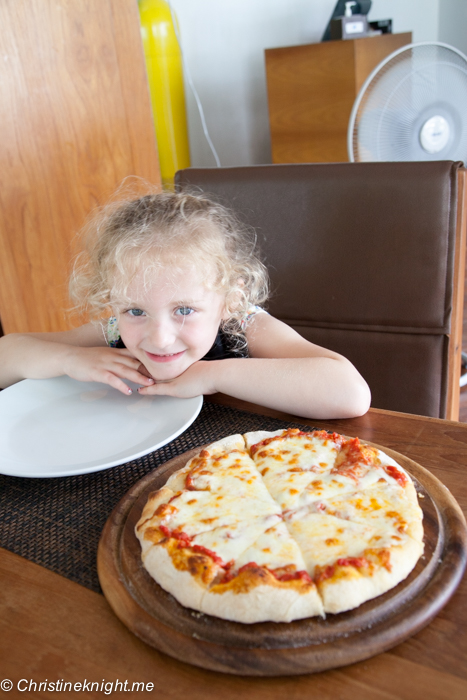 The Novotel hotels pride themselves on being family-friendly, and this Novotel was no exception. For 299THB per child per day ($11AUD), kids at the resort can enjoy an all-inclusive kids' menu, smoothies and soft drinks, a welcome surprise and daily treats, kids' club, in-room kids' movies, and daily kids' activities at Kids World.
We found this to be a particularly good deal as it would cover our daughter's lunch and dinner plus any snacks/drinks she wanted during the day.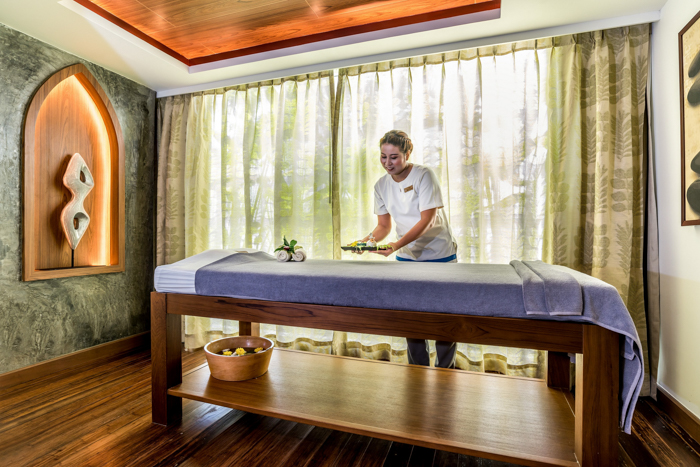 It's not a relaxing holiday without a visit to the spa, and the Novotel's In Balance Spa was just what I needed. After choosing my oil from one of five "scents" (I went with relaxing lavender) my 90-minute stress relief massage flew by. At 1600 TBH ($60AUD) it's an incredibly reasonable deal.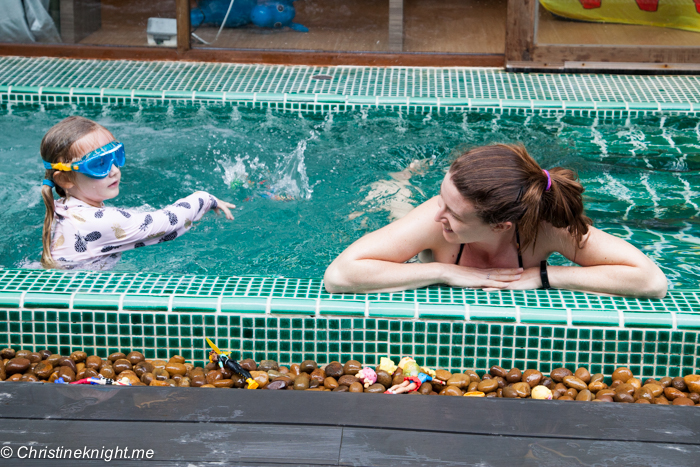 Our stay at the Novotel Phuket Karon Beach Resort and Spa was over way too quickly. It's such a gorgeous spot with so much to do that it's easy to see why so many families with little kids come to enjoy themselves and never leave the resort! If you do, however, feel like exploring there's plenty to see.
Places of note nearby:
Wat Suwan Khirikhet
Karon Night Markets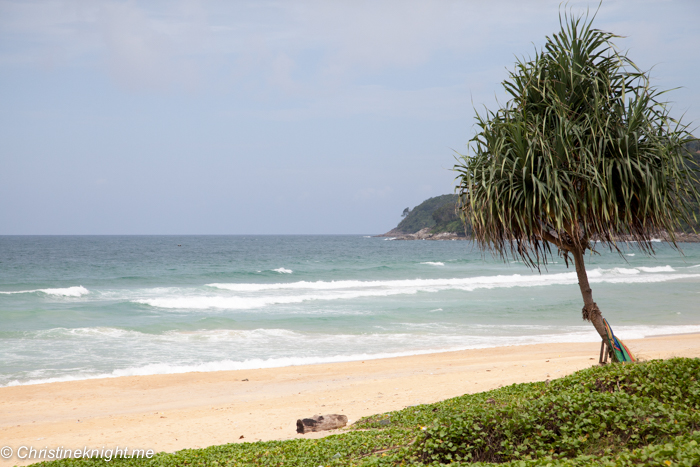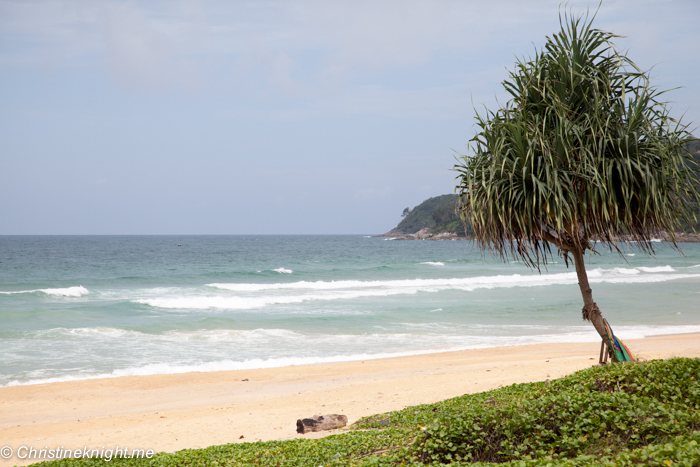 Karon Beach (with playground)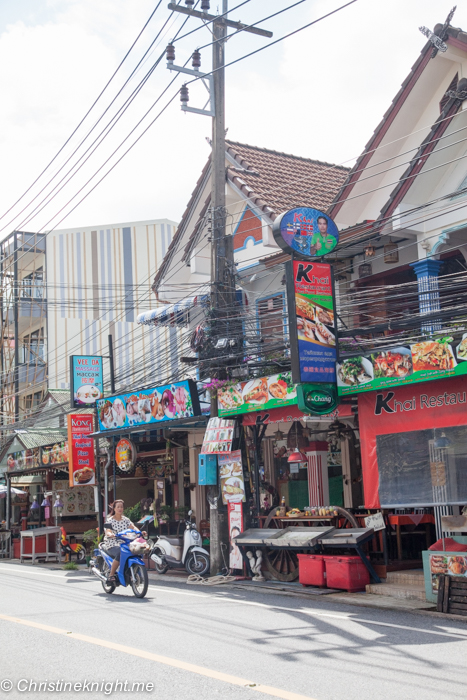 Karon village
Patong is a short car or shuttle away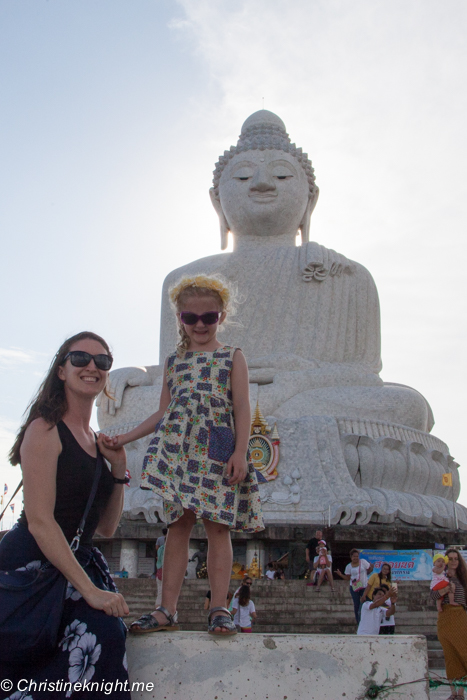 Big Buddha (depending on traffic, 15-30 minutes drive)
Old Phuket Town (30 minute drive)
We rented a car through the hotel to take us to Big Buddha and Old Phuket Town. The cost was 700THB per hour, with a minimum of three hours required for booking, and the fourth hour free.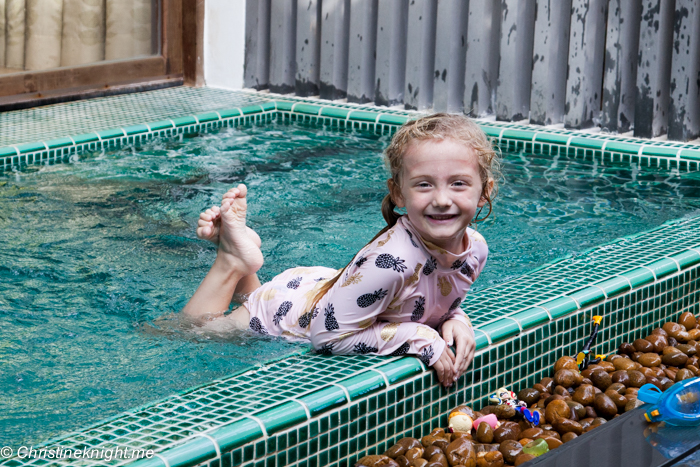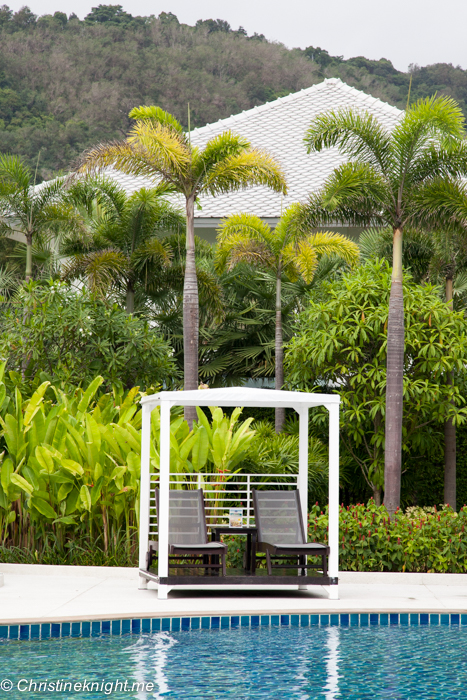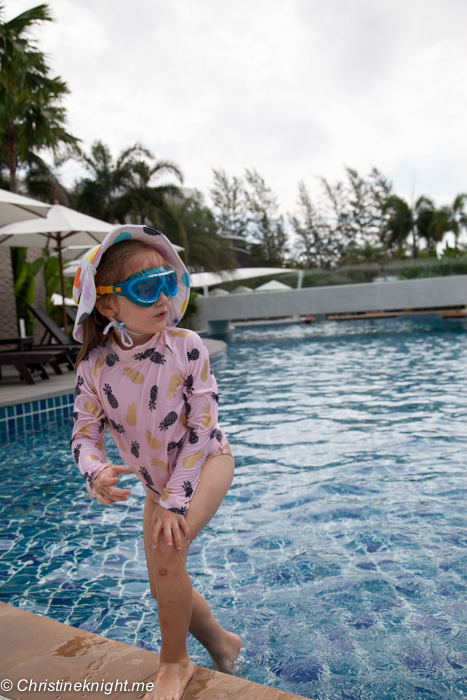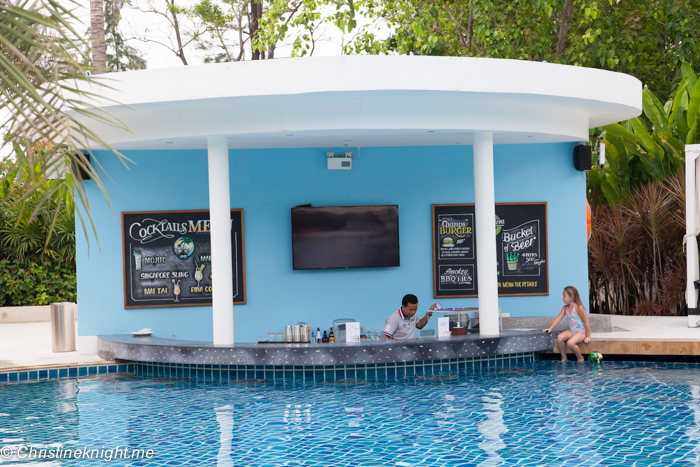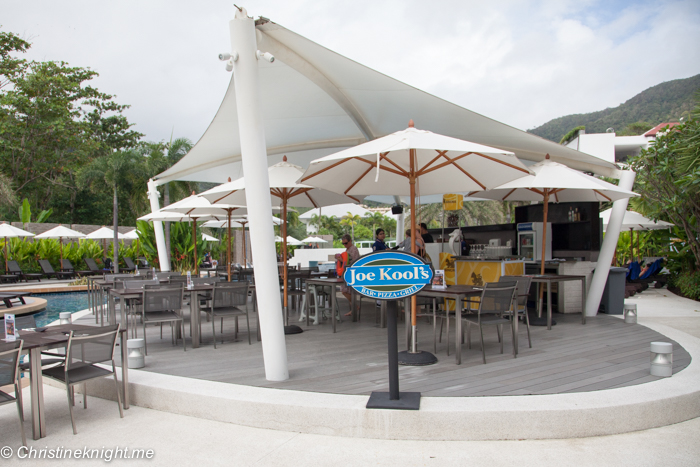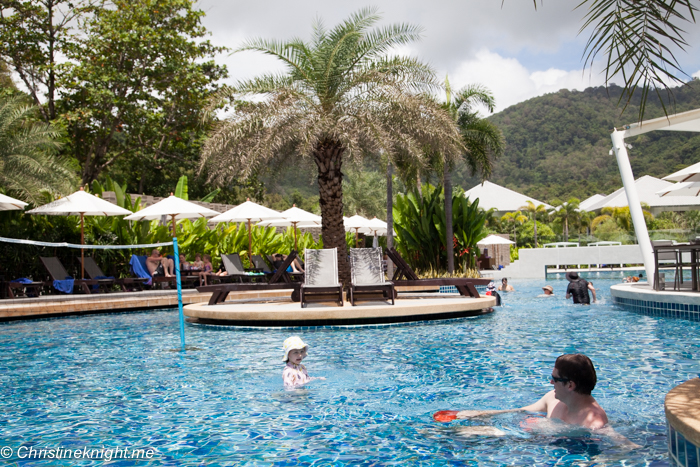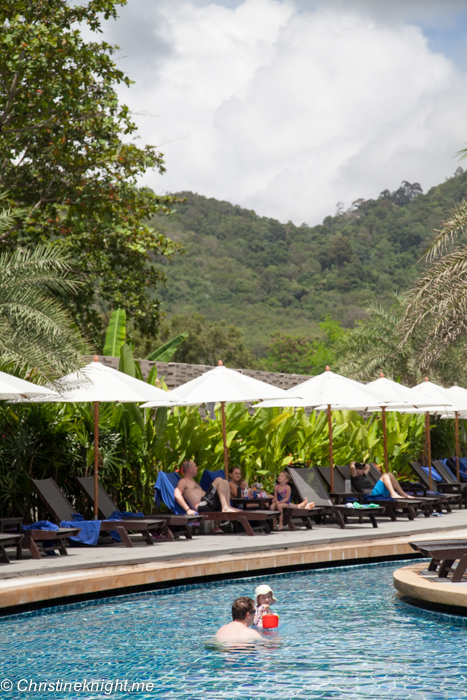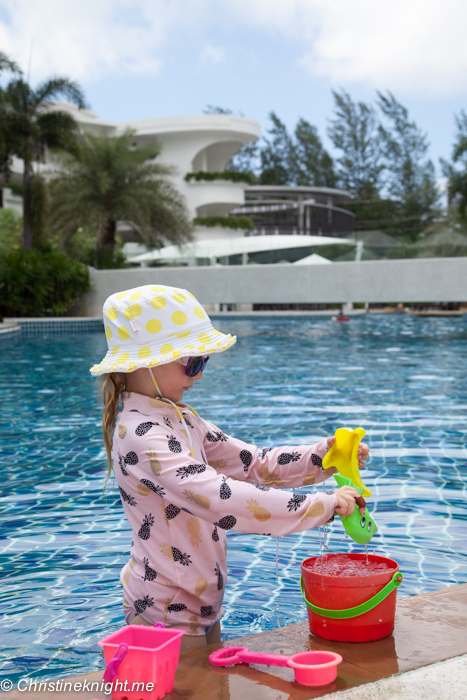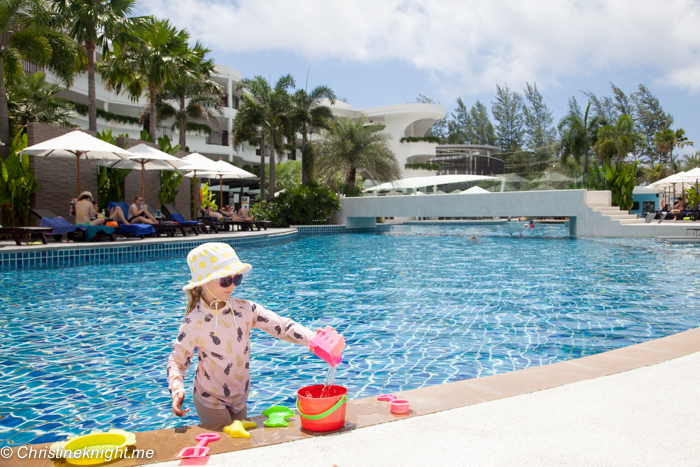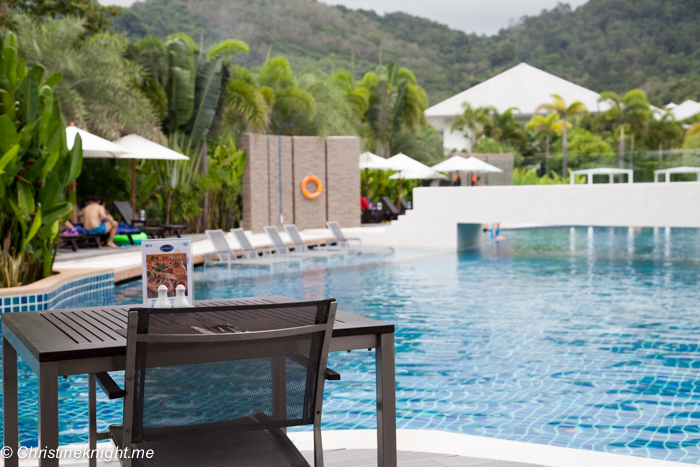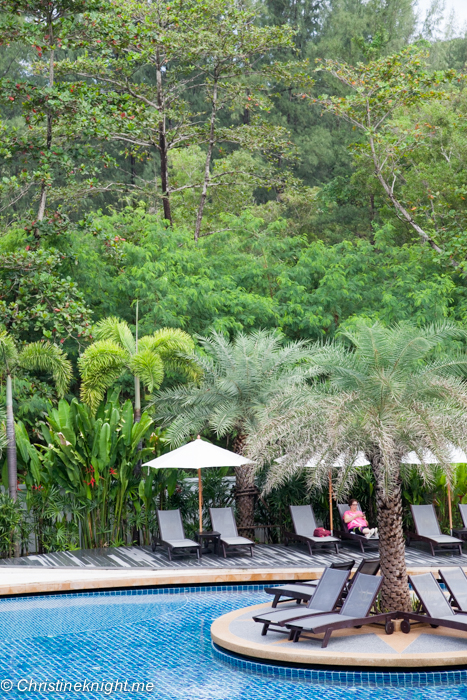 When to visit Thailand:
We visited Phuket at the end of monsoon season (early October), and did experience quite a lot of rain. The rain was mostly in the mornings and late afternoon/evening, however, so there was still enough of the day that was try to get out and enjoy.
What to pack:
Mosquito repellant
Sunscreen
Loose, light layers that offer additional sun protection and also cover knees and shoulders if you are planning on visiting any of the temples.
Hat, swimmers, sunglasses, goggles
Novotel Phuket Karon Beach Resort and Spa
568 Patak Road, Karon, Muang Phuket, Phuket 83100
Tel: +66 (0) 76 358 666
Fax +66 (0) 76 358 645
E-mail: H8825-RE@accor.com
Website: novotelphuketkaron.com
Thinking of staying at the Novotel Phuket Karon Beach Resort and Spa? They are currently offering this this half board promotion.
Thank you to the Novotel Phuket Karon Beach Resort & Spa for hosting our stay. All opinions are my own.