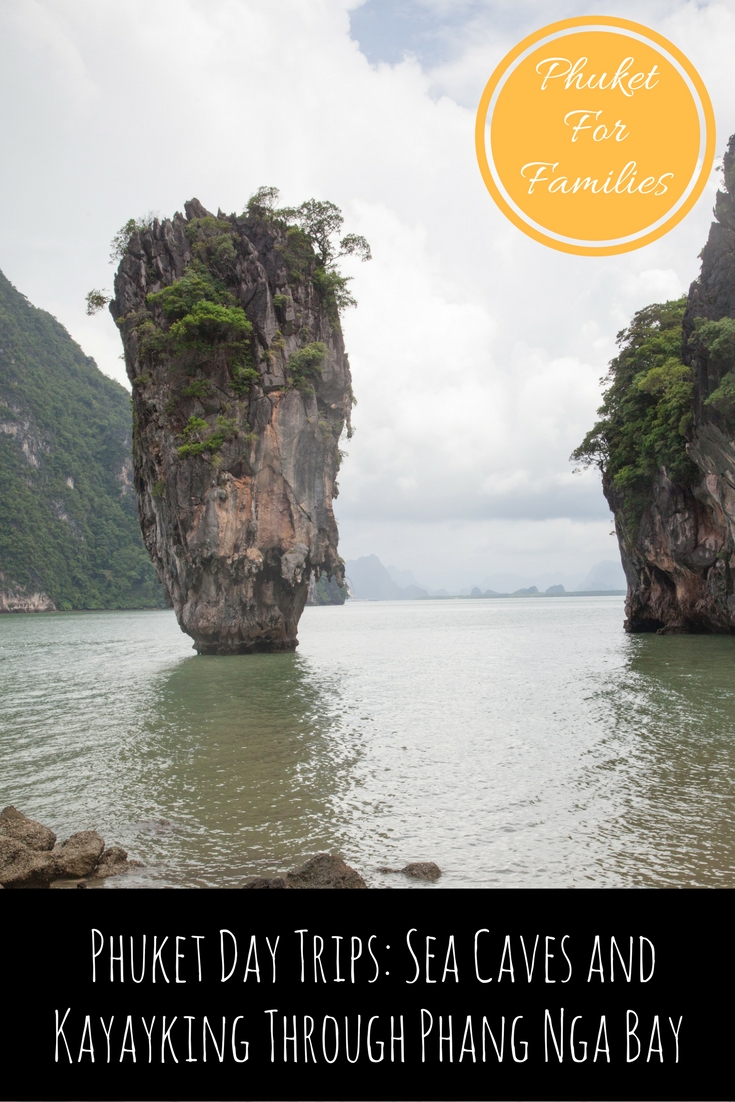 Phang Nga is a shallow bay spanning 400 km² in the Strait of Malacca, between the island of Phuket and the mainland of the Malay peninsula of southern Thailand. A large section of the bay has been protected as the Ao Phang Nga National Park since 1981.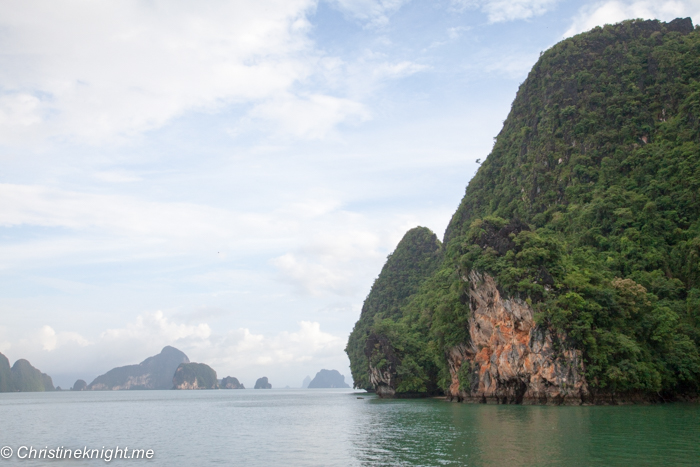 While many visitors know this area as "the place with the James Bond Island" there are actually 42 islands in the bay, many of which are more spectacular than the movie set location and well-worth visiting.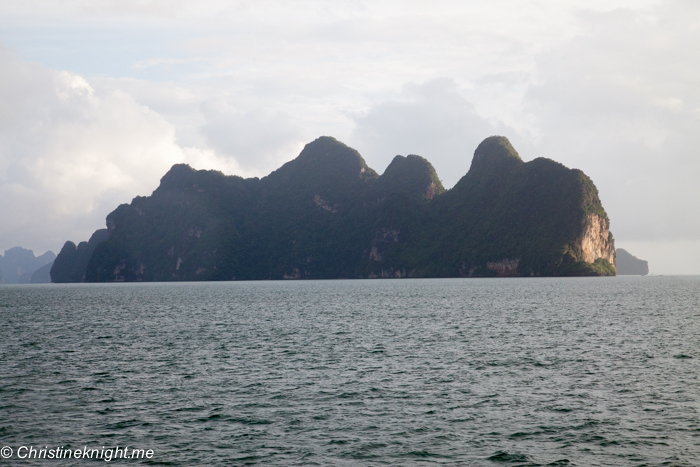 We discovered geological formations that awe awe inspiring: soaring limestone cliffs, secret caves, forested wetlands, mangroves and wildlife galore. Mudskippers, fruit bats, fiddler crabs, monkeys, kingfishers and sea eagles were just some of the wildlife we encountered during our day at sea.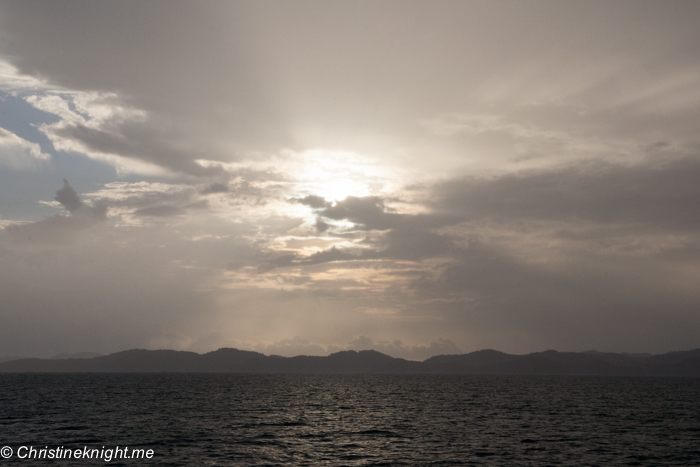 In order to see this beautiful part of the world, a boat is obviously required. We chose the highly rated tour group Two Sea Tours – a company unique in this particular tour with their extremely early departure time. The majority of tour groups leave mid morning and all arrive at the same locations at the same time, making them crowded. In contrast, we were picked up at our hotel at 5:30am. By 6:30am we were speeding through the emerald-green waters, watching the sun rise.
Two Sea Tour owners Mam and Philippe both have extensive experience in the travel industry – which is evident in their very-well thought out tour of Phang Nga Bay. While the boat is registered for 55 passengers, the maximium they will take out at a time is 16, so the boat and also the stops on the way, are never crowded.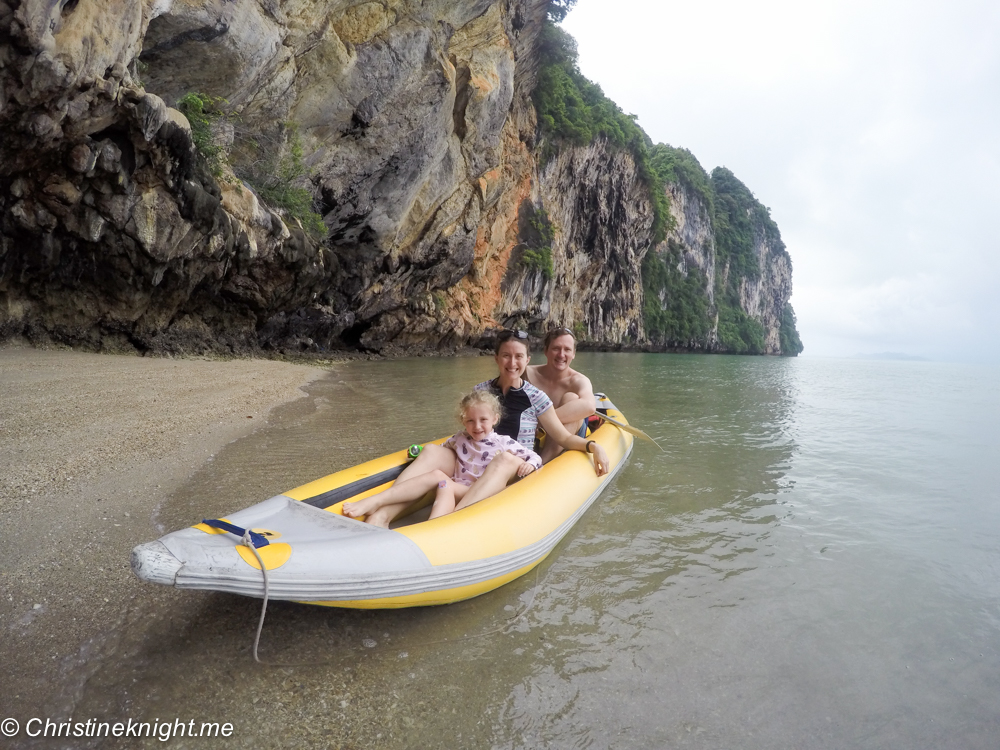 Our first stop was Panak Island, where we canoed with our guide, Suk, a local Thai national, through caves filled with fruit bats to an internal lagoon. The silence in the lagoon hung like a mist on us – to say you could hear a pin drop would be an understatement.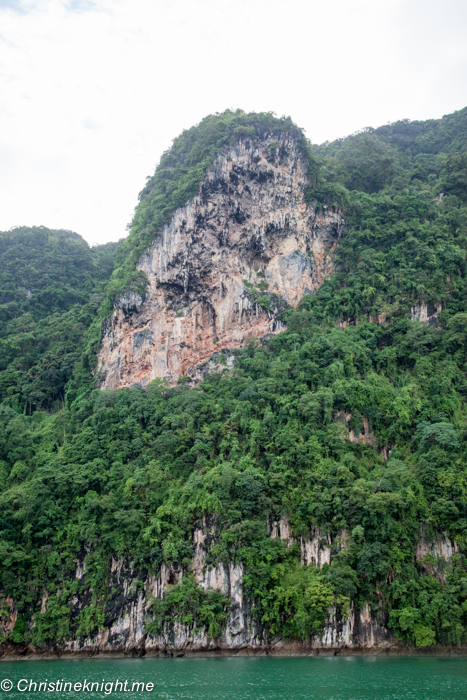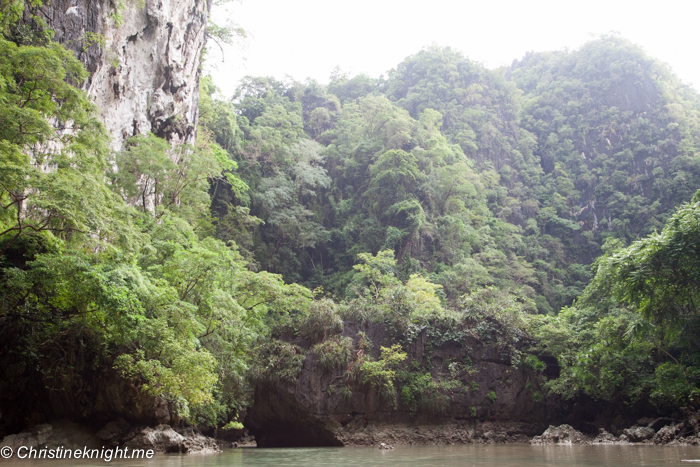 In hushed awe we paddled through the lagoon, each wondering, "Are we on a film set? A new Jurassic Park movie, perhaps? How was it possible that such a stunning and solitary place on Earth existed?". With mud skippers flapping in the shallow water around us, and a brightly coloured fiddler crap marching among them, it felt like we had jumped back into a time from long ago.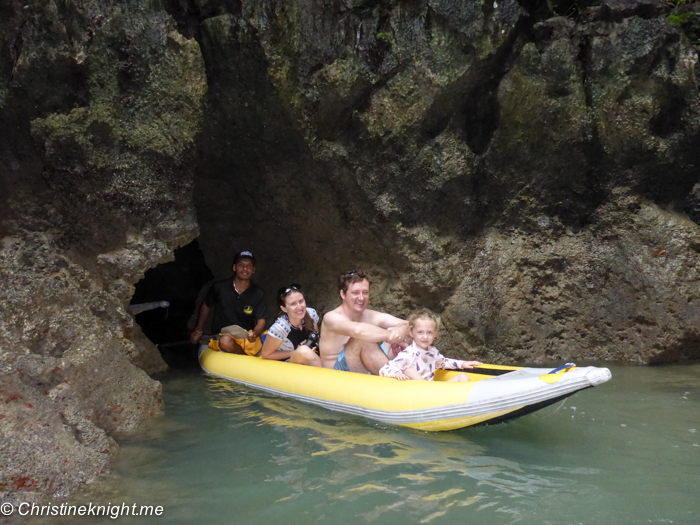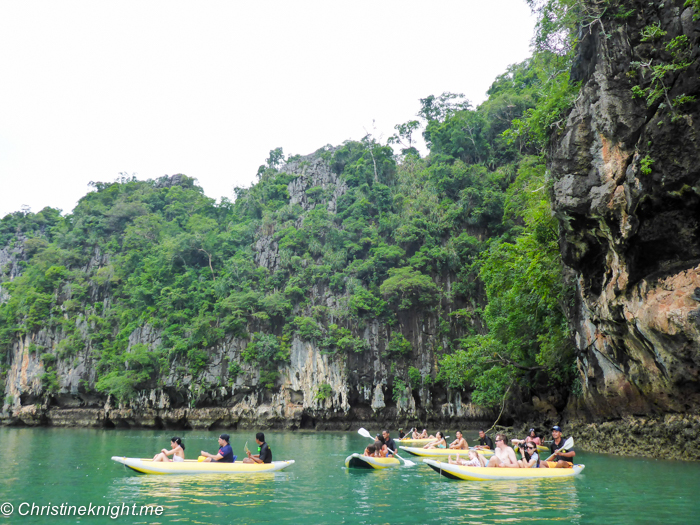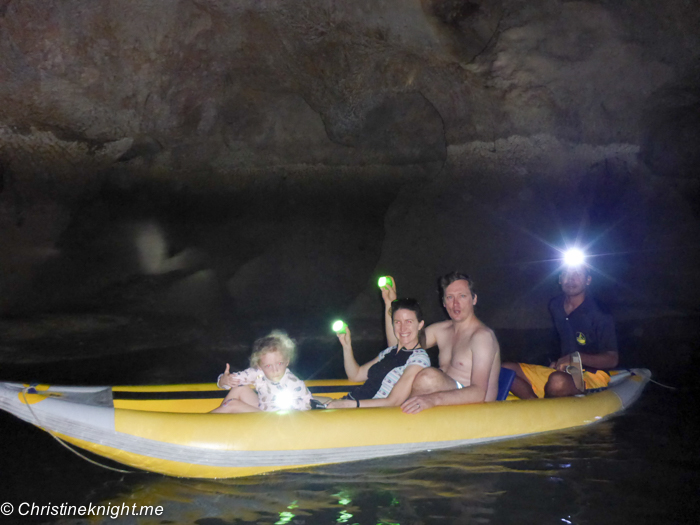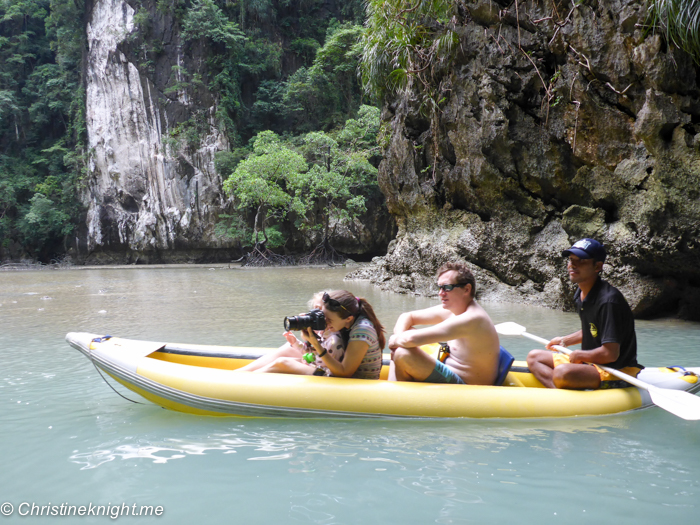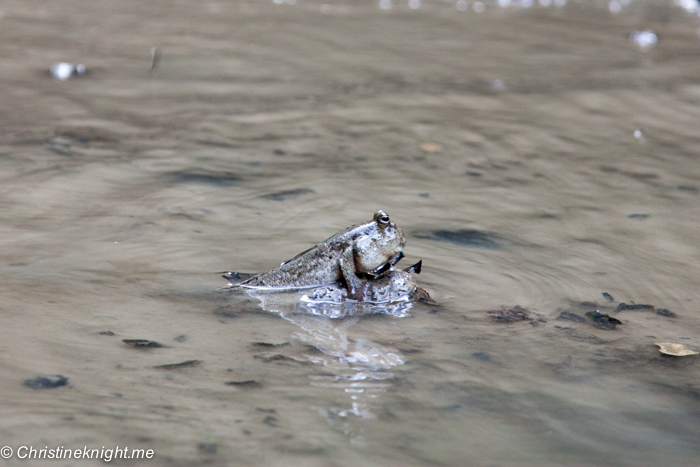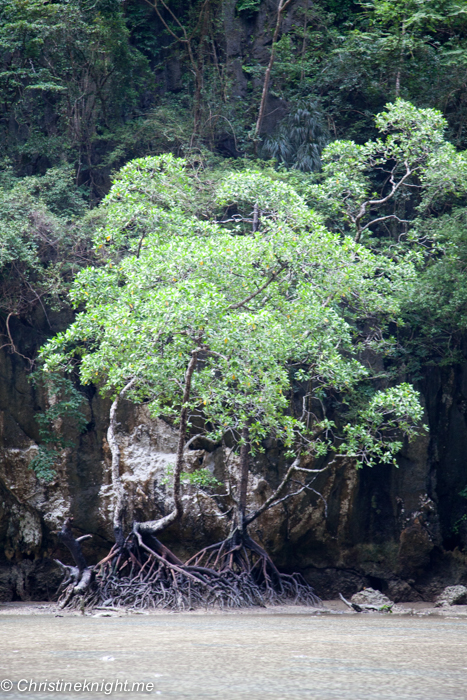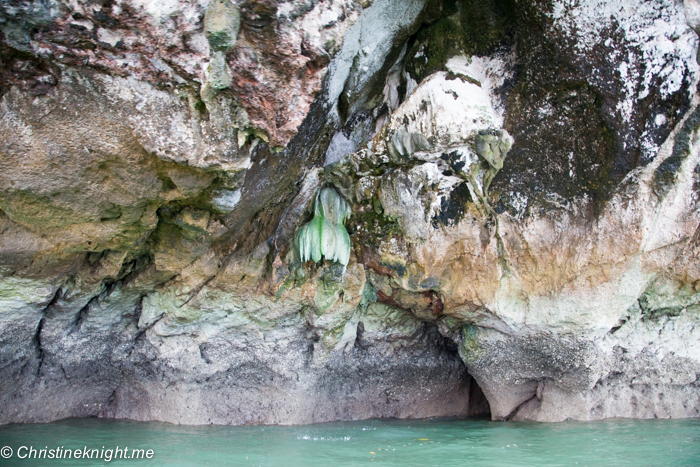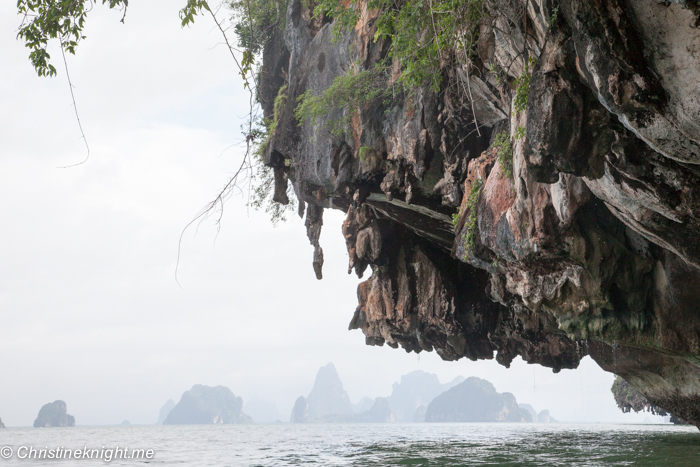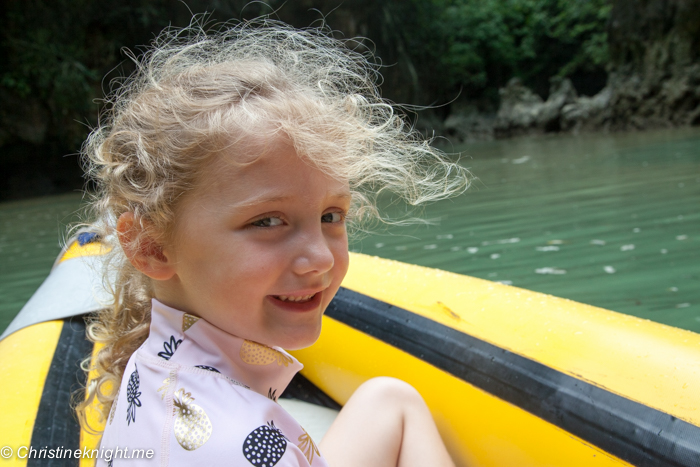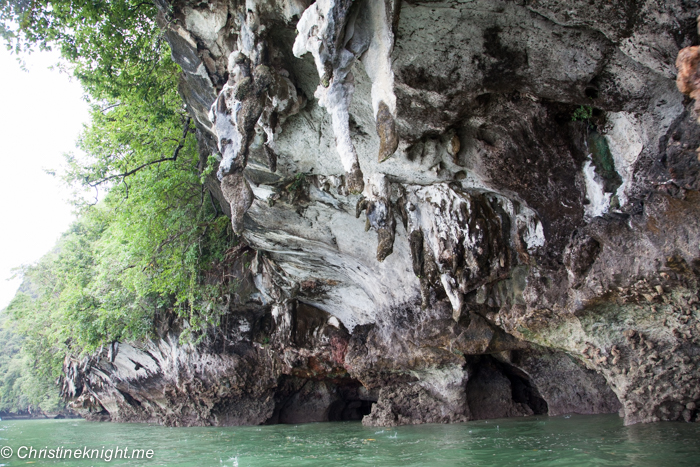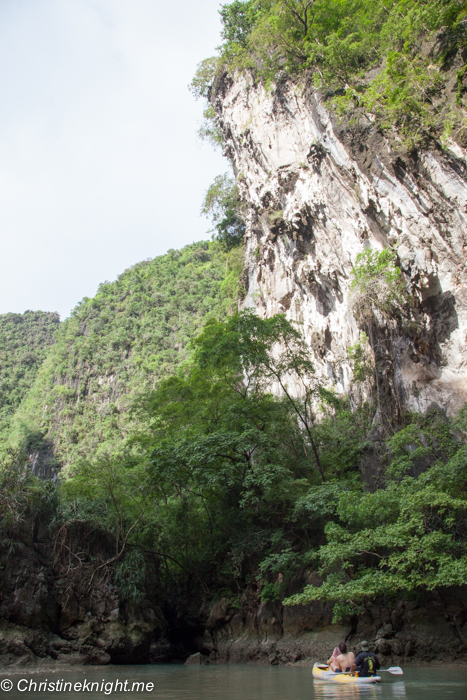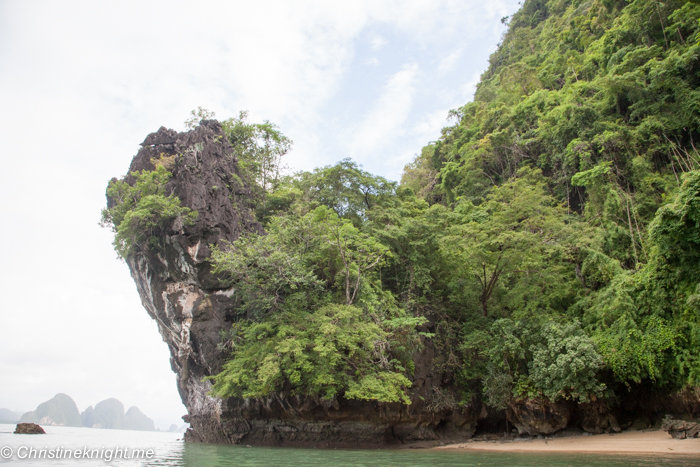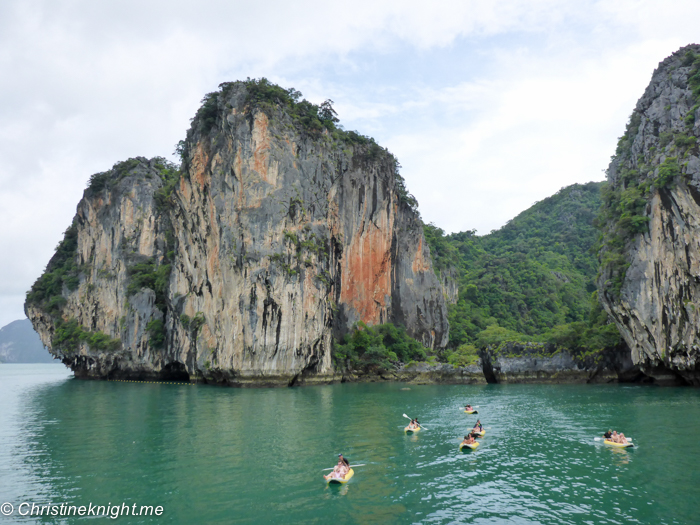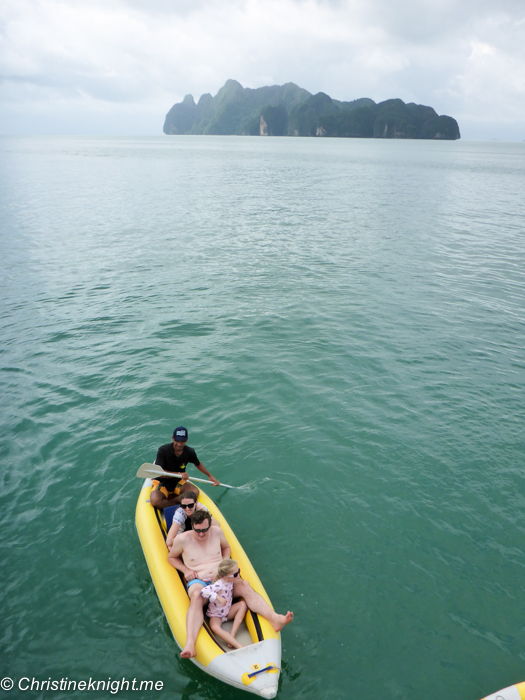 The second stop on our sea kayaking adventure was Hong Island, kayaking past the spectacular limestone karsts that jut vertically out of the water into another private lagoon. Our private paradise was occasionally disturbed by the odd person or two with a private boat, but we pretty much had the bay to ourselves.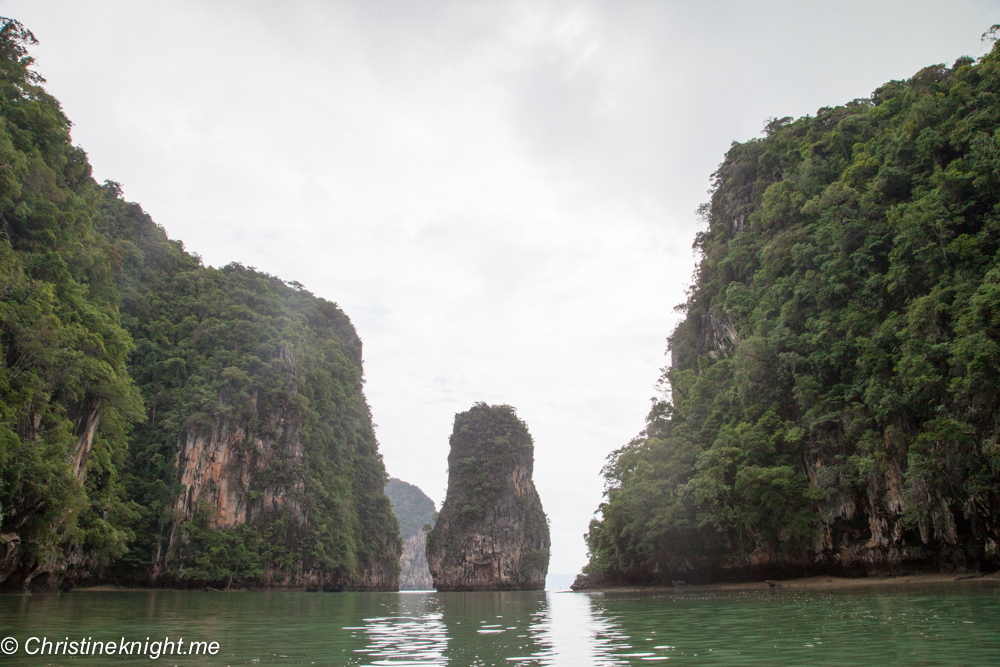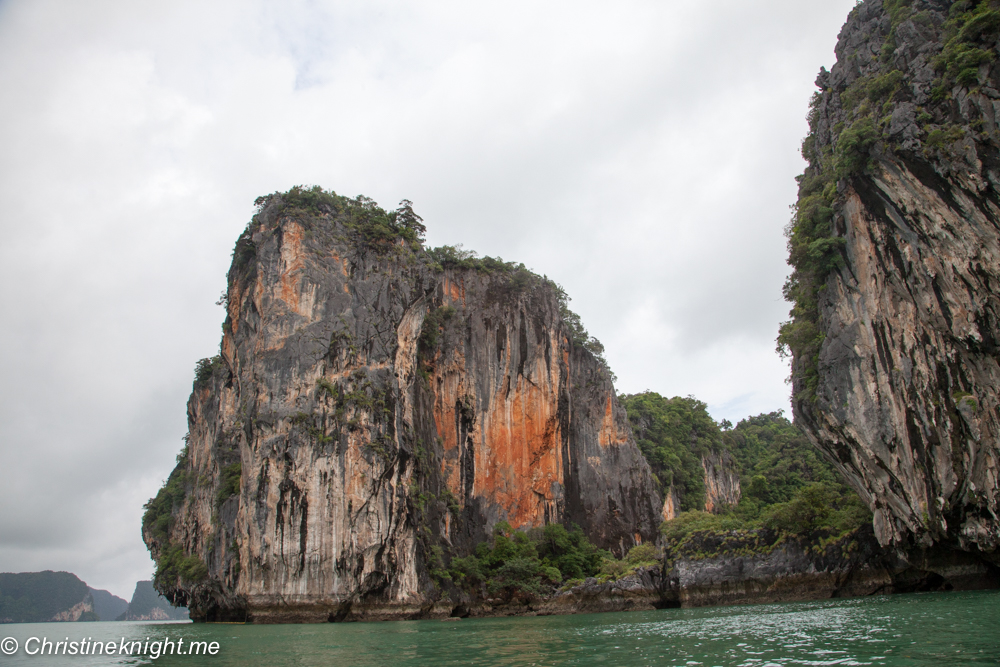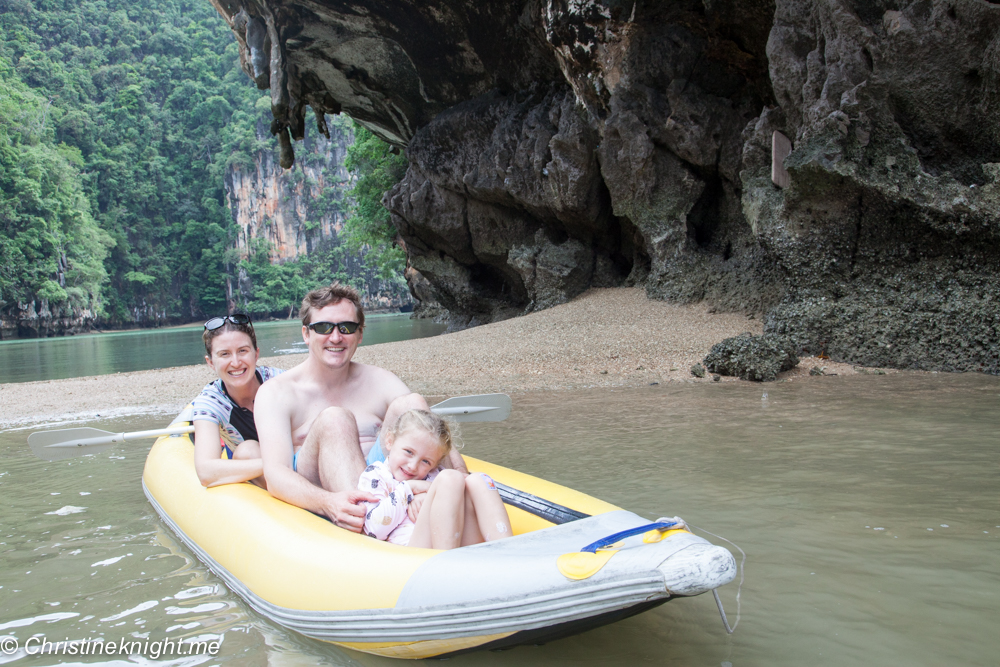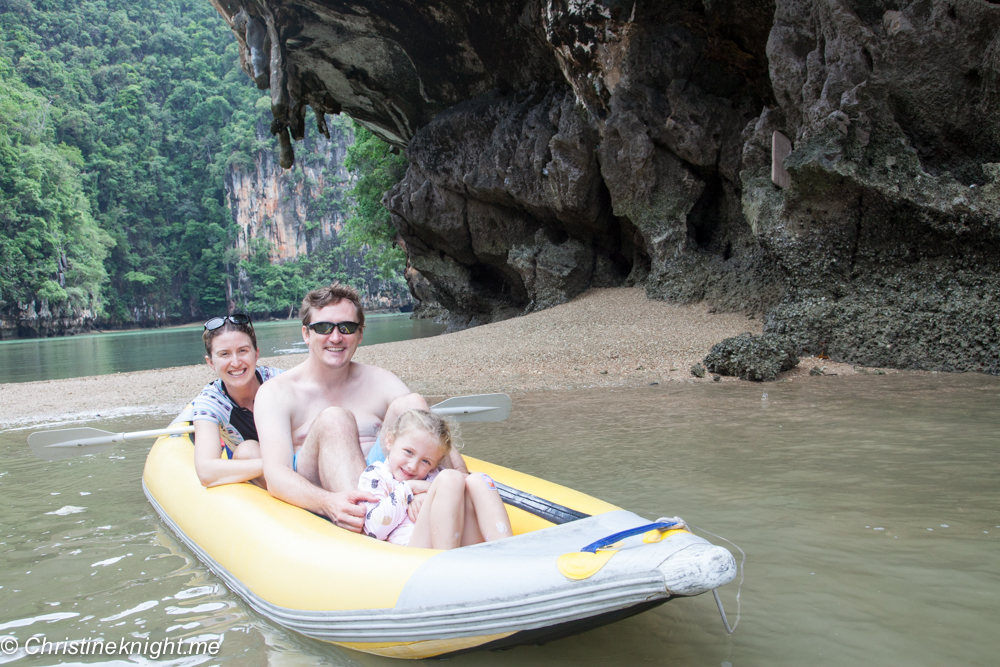 Stop number three was Khao Ping Gan, also known as "James Bond Island". The famous rock, Koh Tapu, only briefly featured in the 1974 film, The Man with the Golden Gun, but it was long enough to attract a steady influx of daily visitors ever since.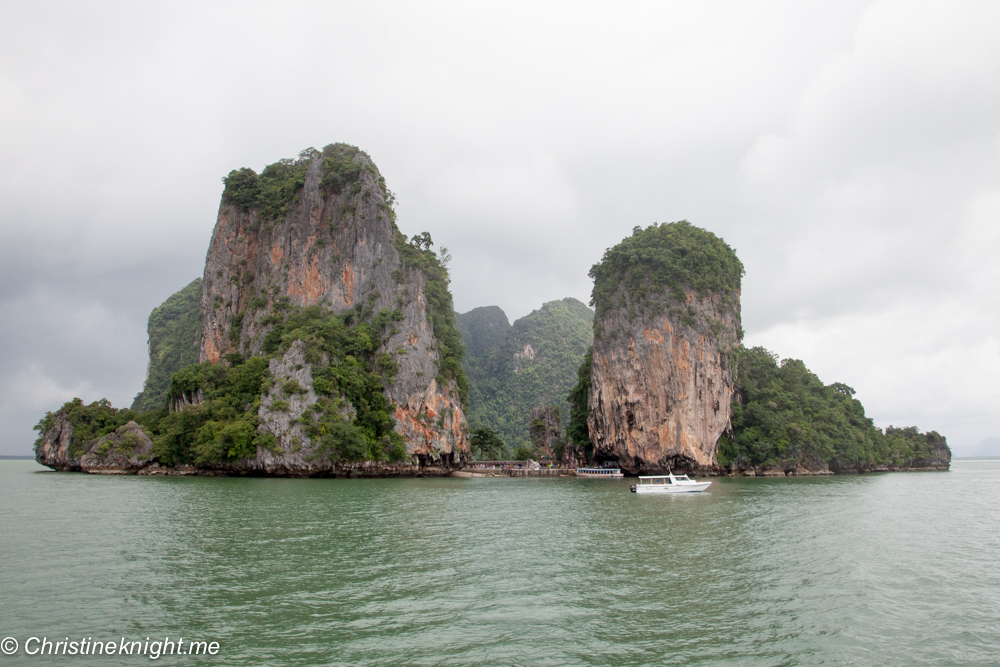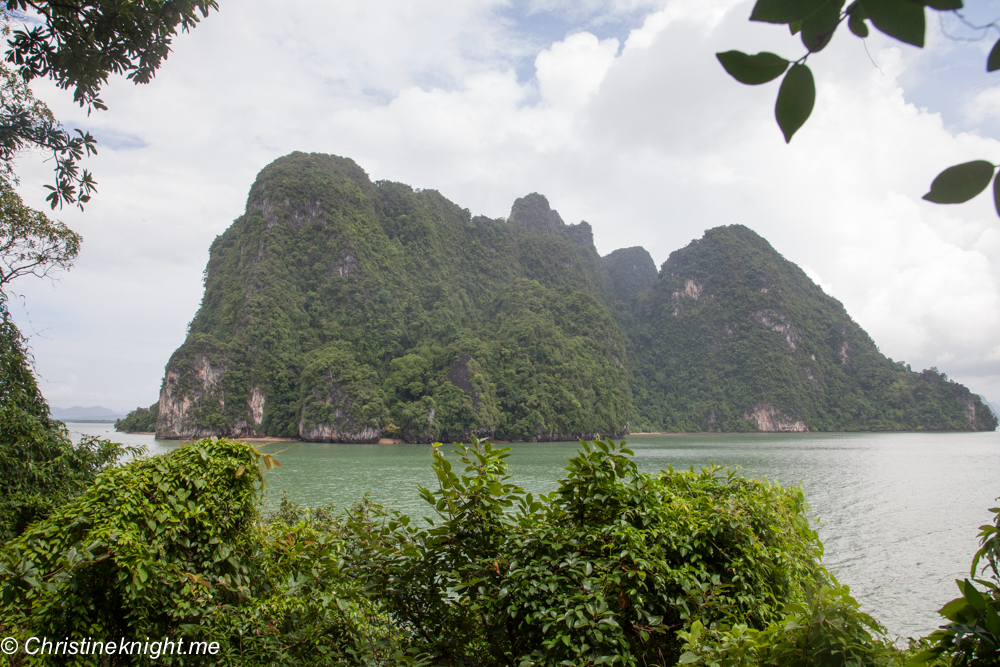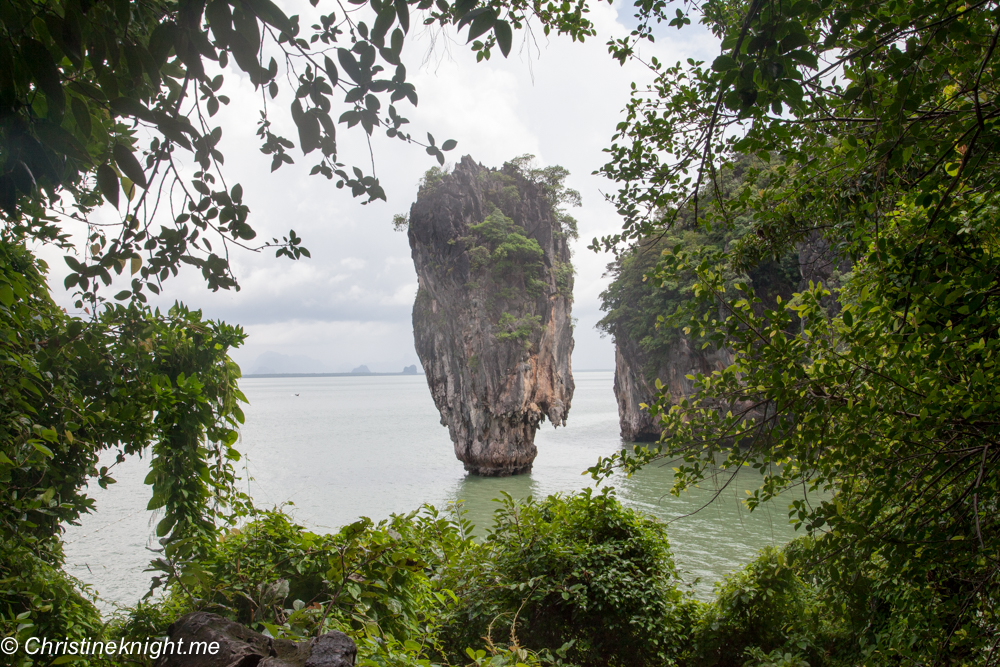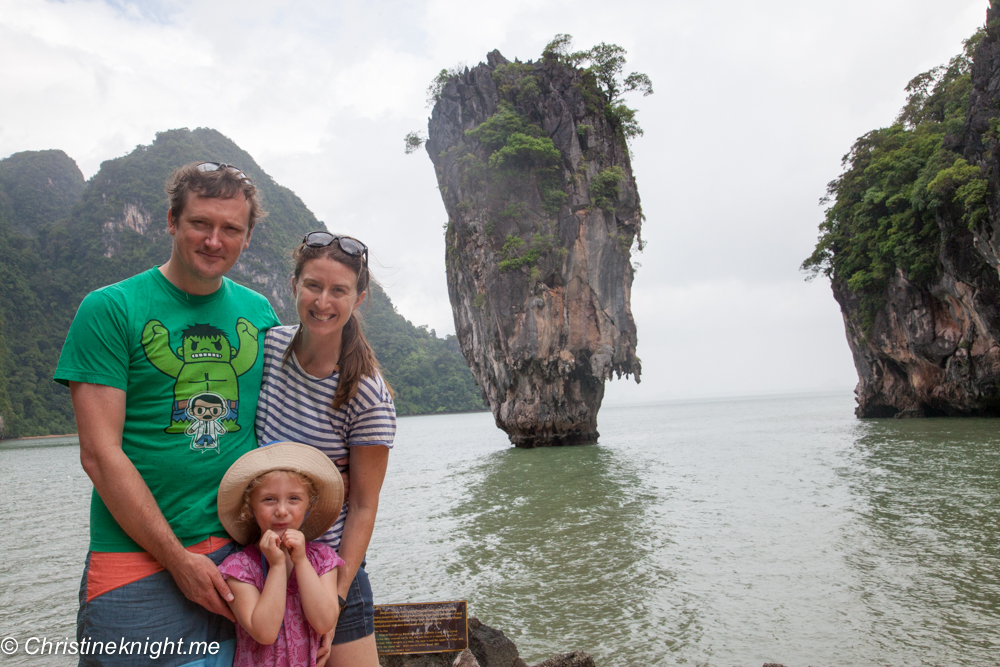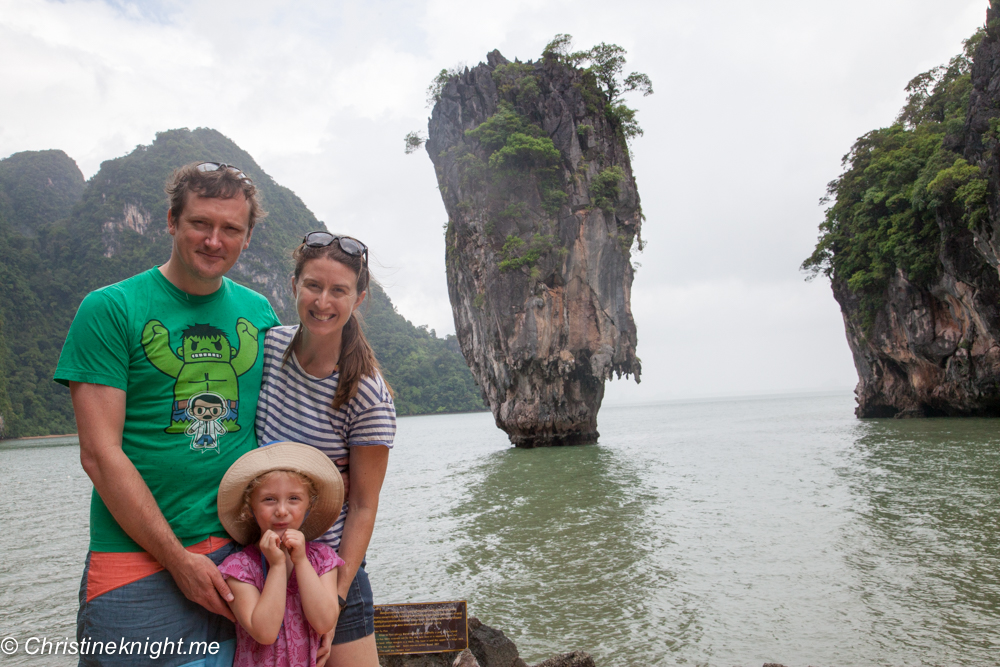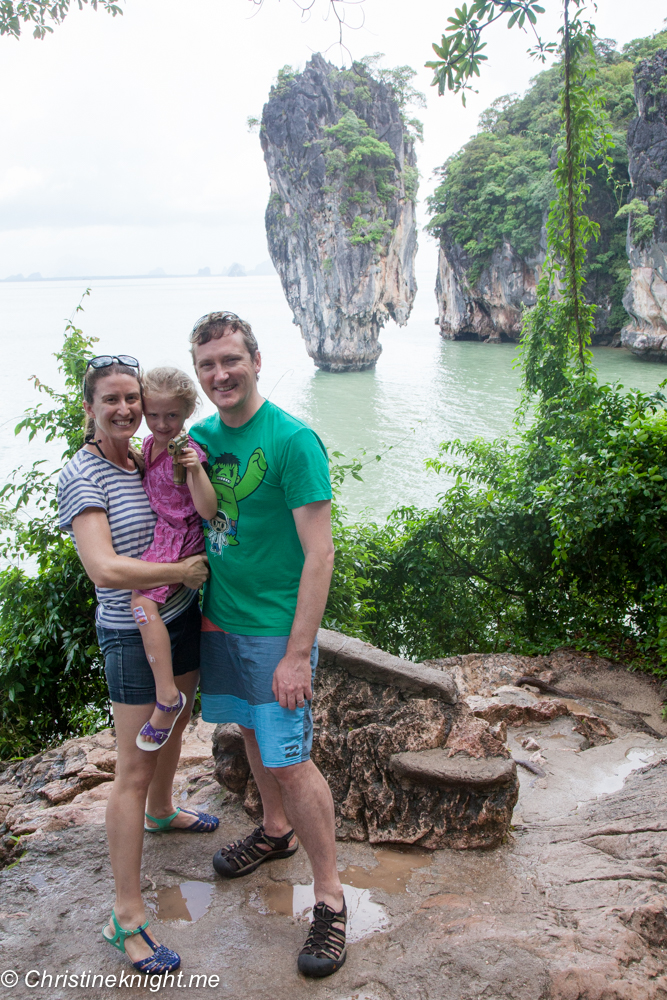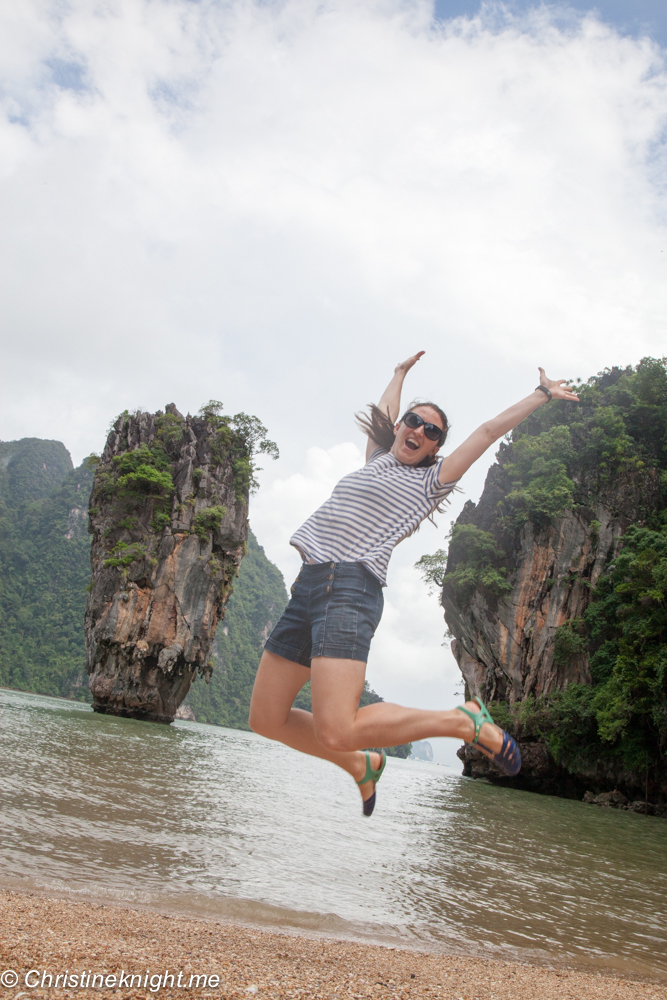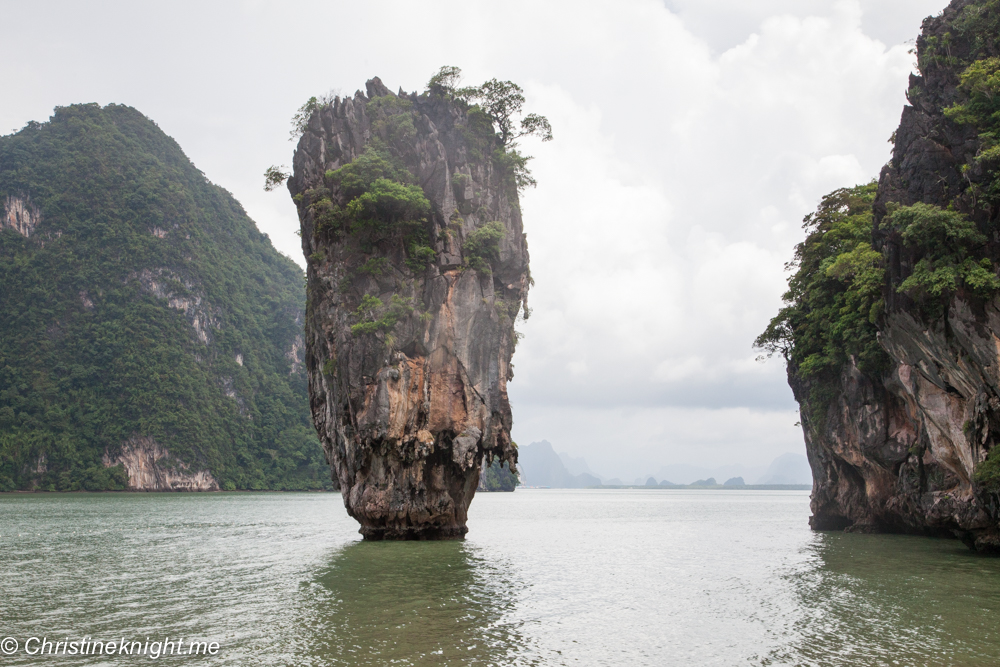 A quick walk around the island is long enough to spend there, and within half an hour we are speeding off again on our boat, enjoying a delicious, freshly cooked Thai buffet lunch, on the way to our last stop for the day, Lawa Island.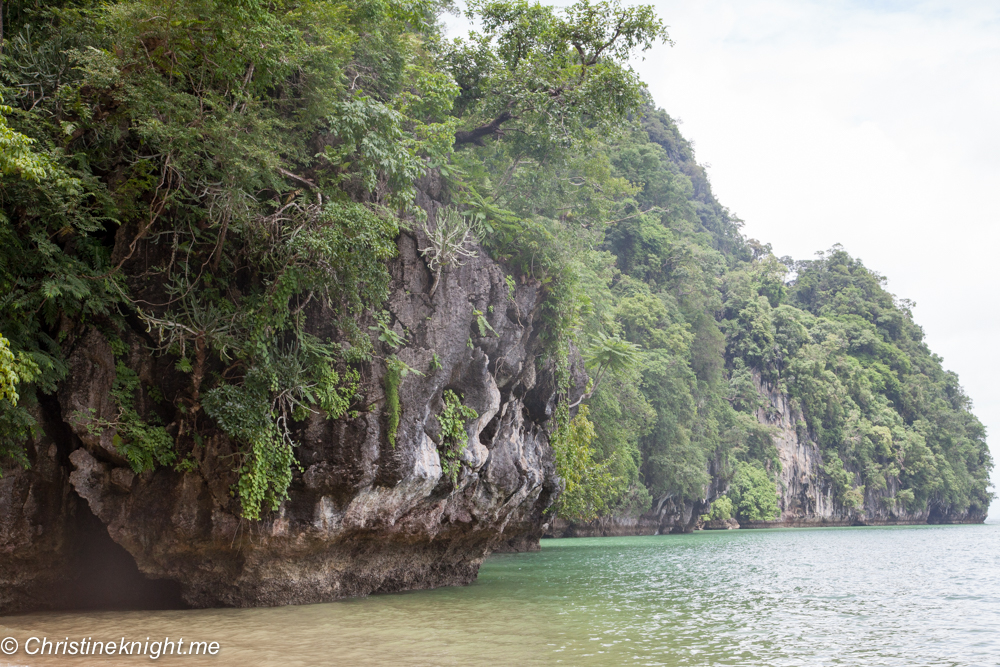 Lawa Island is a tiny, remote island jutting out in the bay with a private sandy beach for us. We spend a peaceful hour swimming, canoeing and watching a wild monkey stalk his way up and down the beach in search of snacks.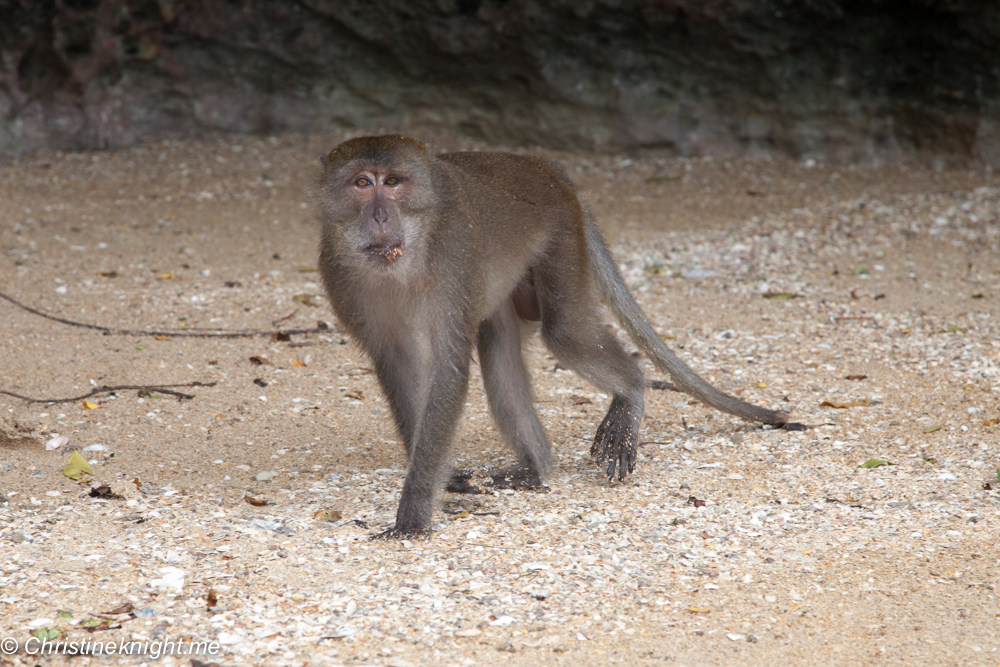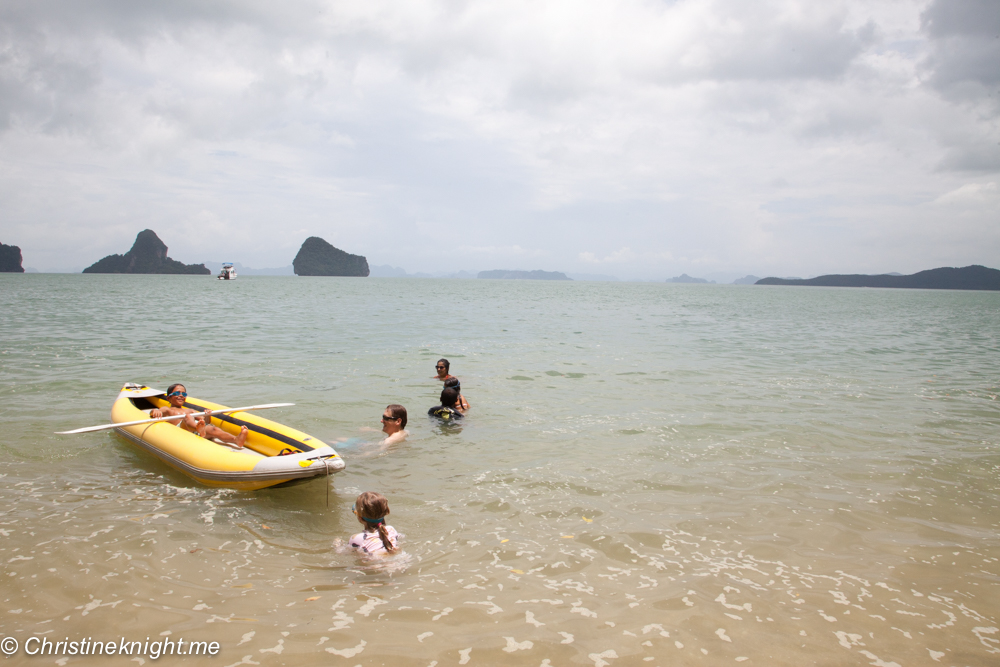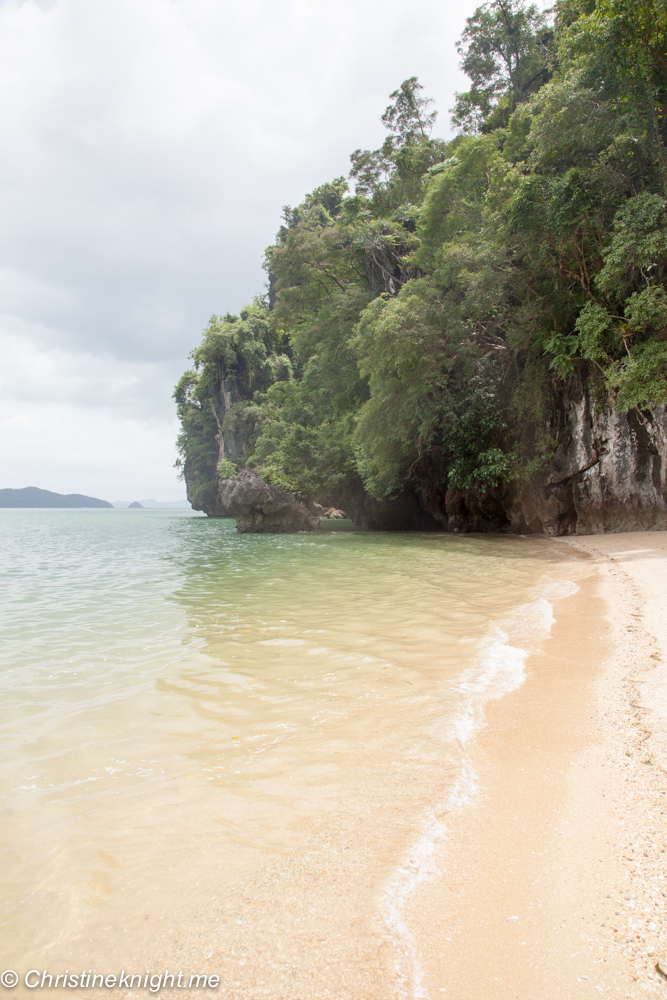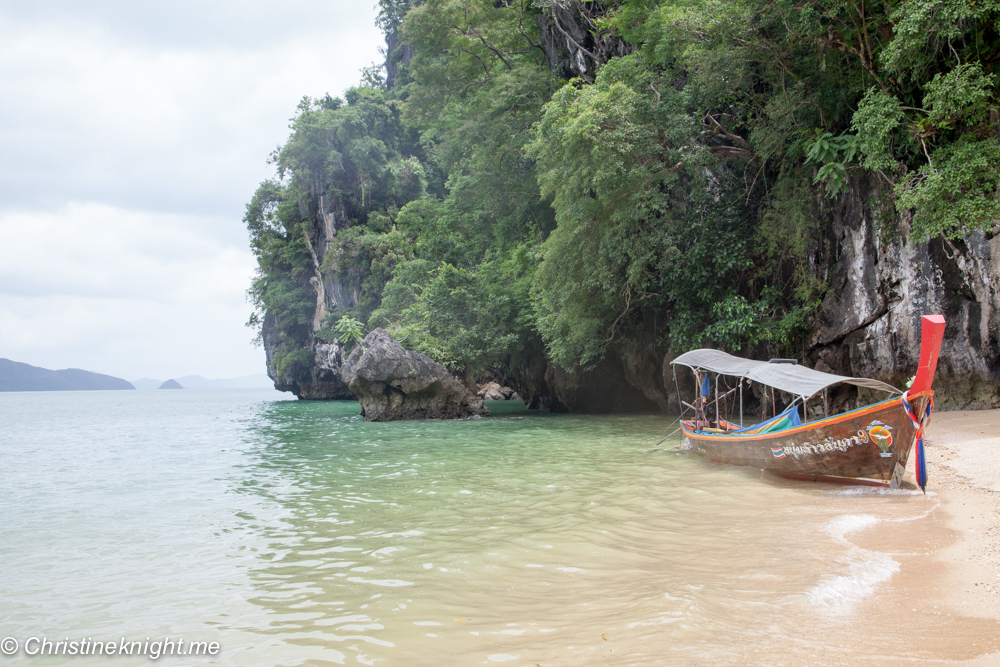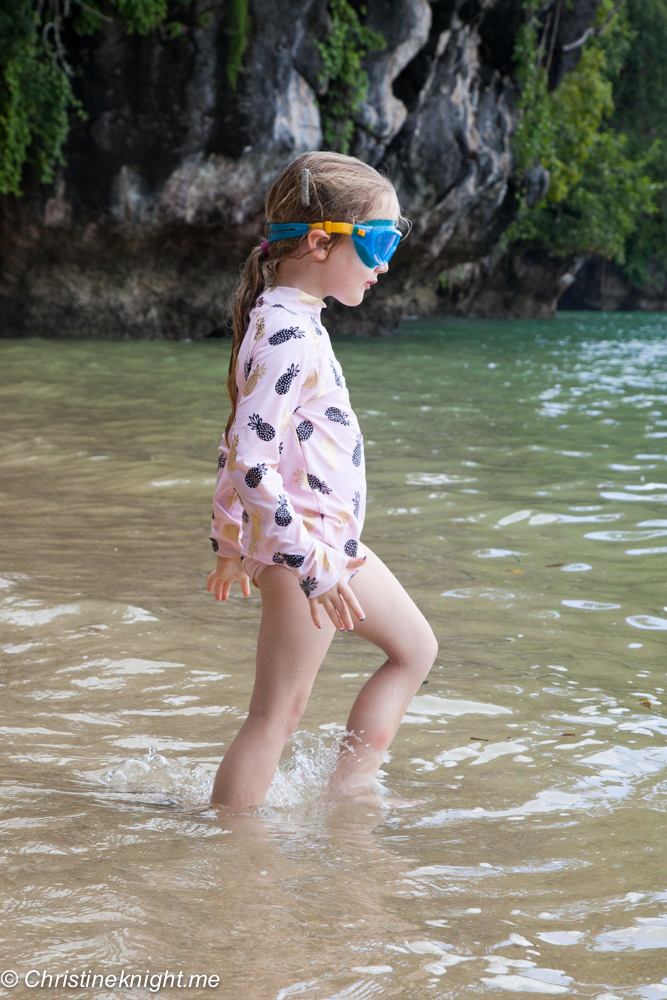 We are back at our hotel at around 2:30pm, tired from our early start, but with eyes full of the breathtaking scenery we witnessed during our day.
What memories to be made, indeed.
This is Thailand as we had hoped to find it – a small slice of paradise leaving us speechless with wonder.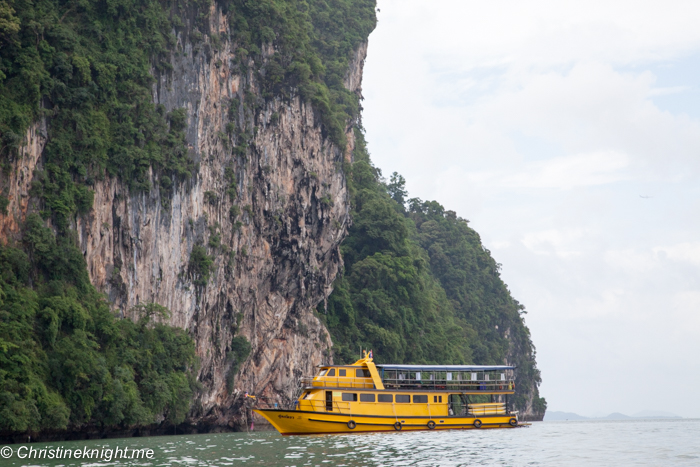 More info:
We booked our tour directly through Two Sea Tours twoseatour.com.
Fresh fruits, snacks, pastries, cookies, soft drinks and water were provided (free) all day.
If giving a tip (and we recommend that you do), the suggested amount is around 200 to 500 baht with a minimum of 100 baht.
Tour price: for 2 adults and one child in one canoe, 10,400 TBH ($390AUD)
Where to stay:
In Phuket we stayed at the Novotel Phuket Surin Beach Resort for three nights, and the Novotel Phuket Karon Beach Resort and Spa for three nights. The tour picks up from both hotels.
Thanks to Two Sea Tours for use of the additional pics.